This Mini Yacht Shaped Pool Float Has a Little Ice Cooler In The Front
By Ryan on 07/03/2019 10:02 AM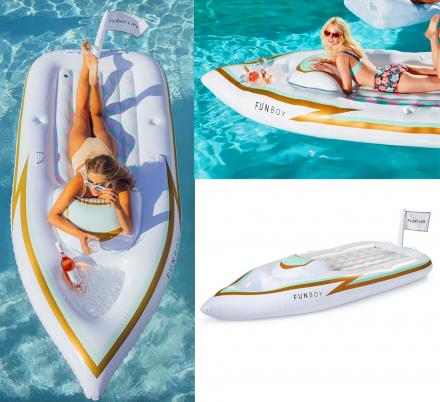 Much like how the inflatable speed boat is here to allow the not so fortunate to be able to afford their very own speed boat, the mini inflatable yacht is here for those that can't afford a real yacht, even if it is about 10,000 x smaller. It's called the FUNBOY, and it sports a little area up front to put some ice to keep some beverages chilled along with a little flag in the back so everyone knows you own a yacht.

Accessories:
Air-pump | Anchor | Mini Dog Version
You can finally consider yourself a captain now that you own your own vessel, even if it is inflatable. We won't judge you when you show up to the pool or lake with a captains hat on. If someone around you actually has a real boat, you can actually leisurely tow this yacht shaped floaty behind it, to further create the illusion that you have a working mini yacht. Even if they do have to be a mile away for the illusion to take effect.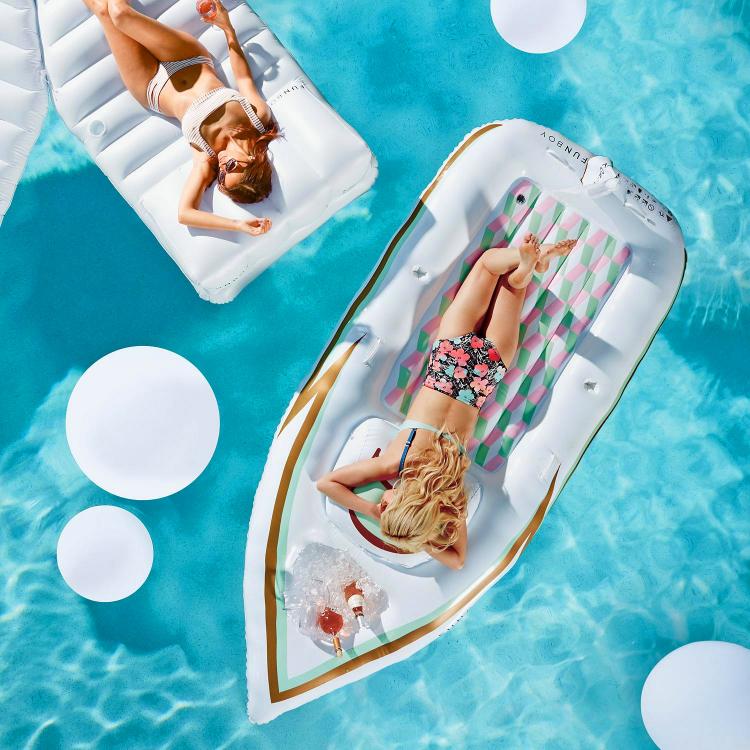 Even though we call it a mini yacht, in terms of pool floats, it's actually quite huge at over 9 feet long. The mini yacht float can support up to 250 lbs of weight, and will inflate in under 3 minutes using any standard air pump (air-pump sold separately).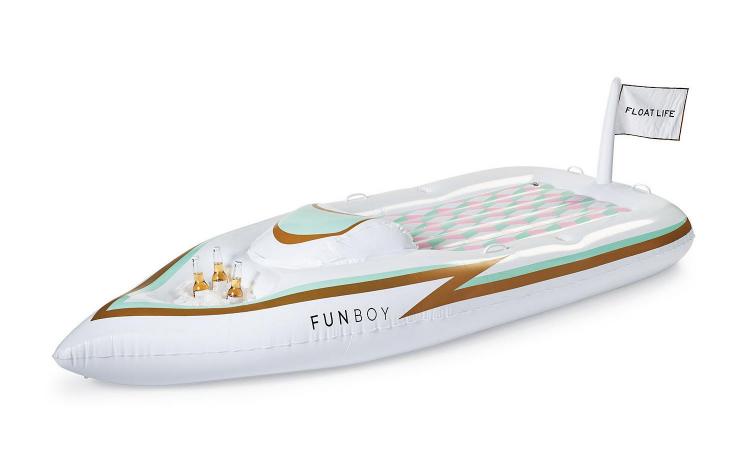 The FUNBOY mini inflatable yacht float features 2 integrated cup-holders, and a reinforced built-in cooler compartment in the front of the vessel where you an store ice and a bunch of beverages to keep chilled. The yacht float is also surrounded by handles where you can easily pull yourself up from the water to get onto the float.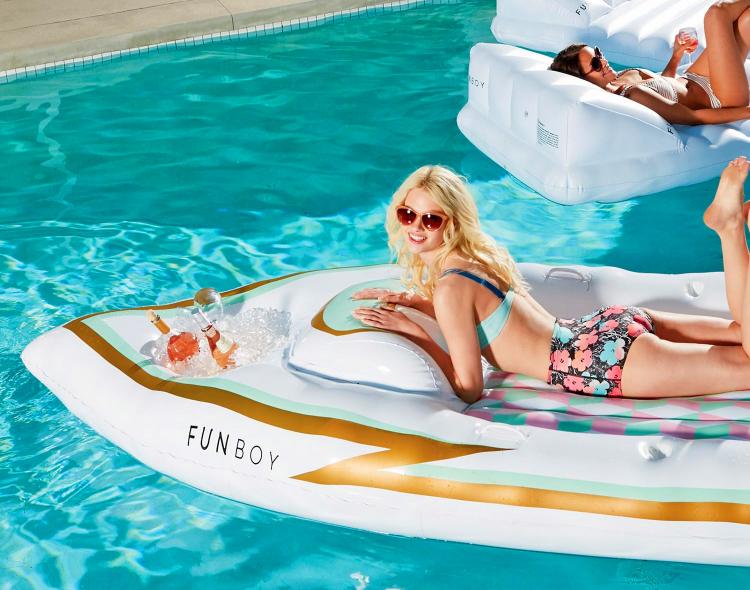 The mini yacht float comes with a repair kit should damage occur, should be cleaned with soap and water if and when it gets dirty, it's made from durable PVC materials, it weighs 10 lbs, and measures 48 inches wide x 108 inches long x 28 inches tall when fully inflated.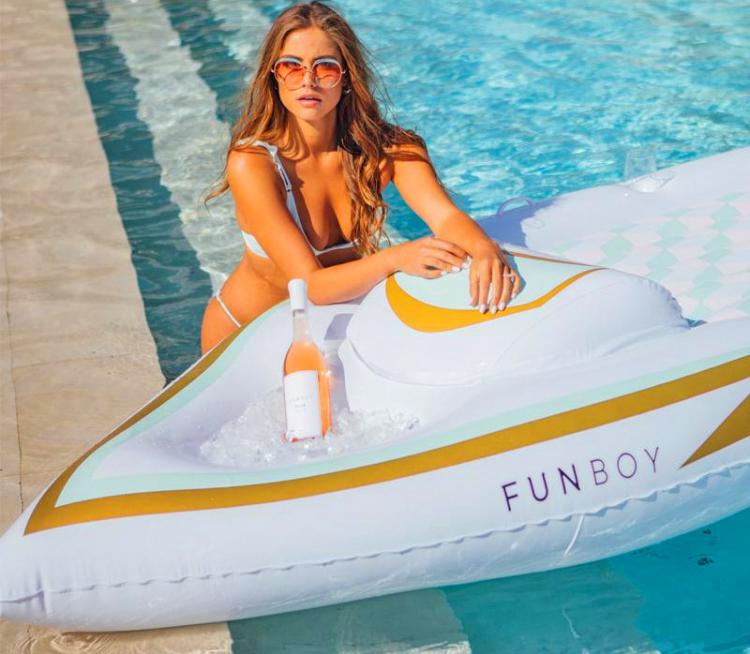 The same company also creates a mini version that's specifically made for dogs. It's a little inflatable yacht for your dog. You can now lounge side-by-side in both of your yachts in the lake or pool right with your pooch. The dog yacht features thick, puncture resistant material and has a reinforced compartment where you can store dog treats or toys instead of ice and booze.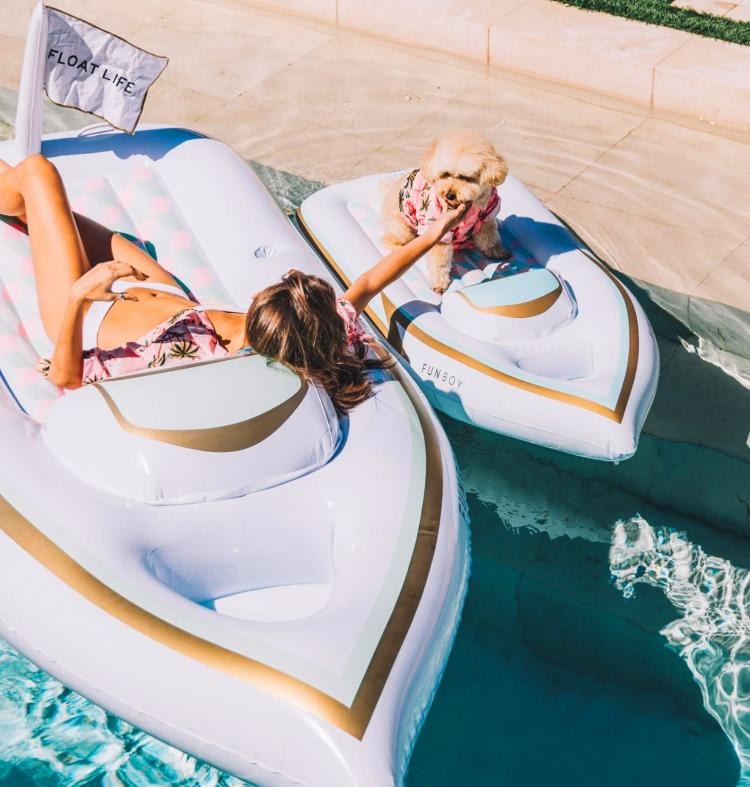 Check out the FUNBOY inflatable mini yacht float in action via the video below.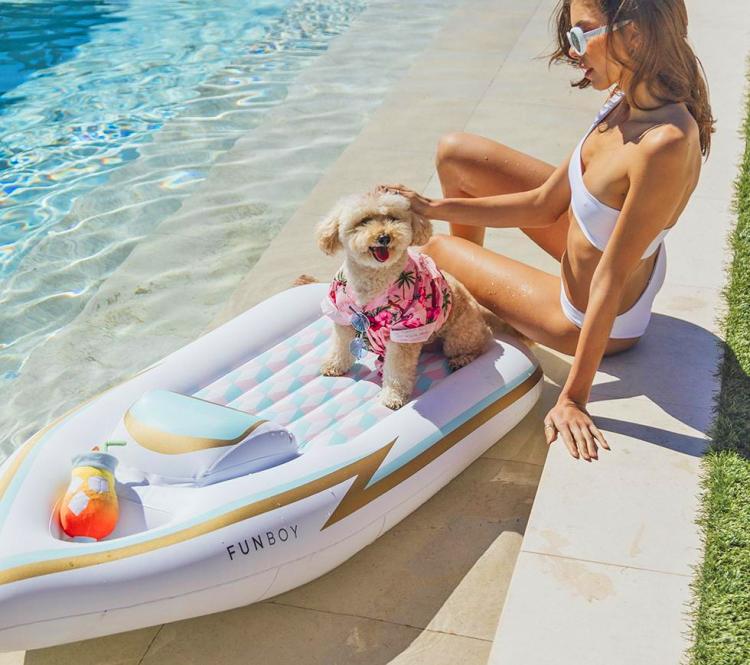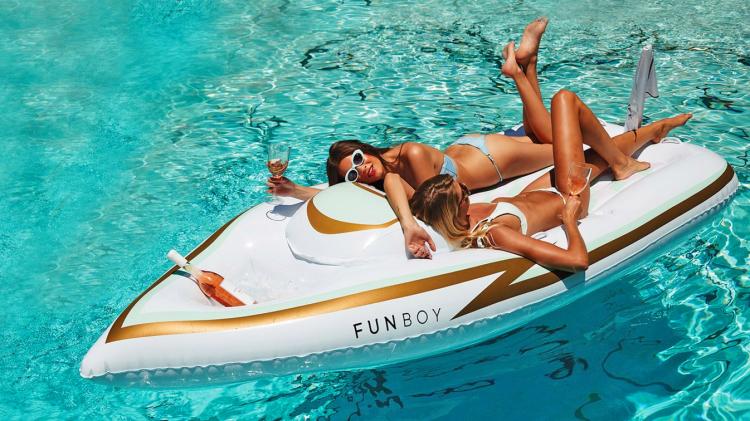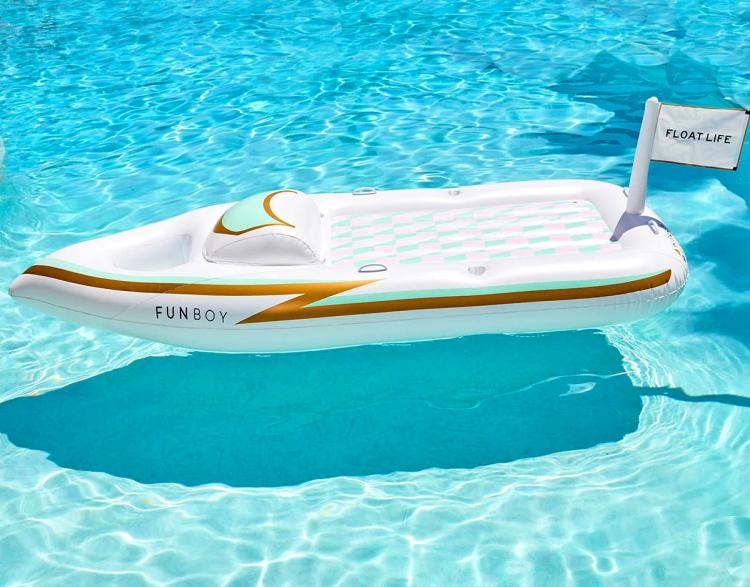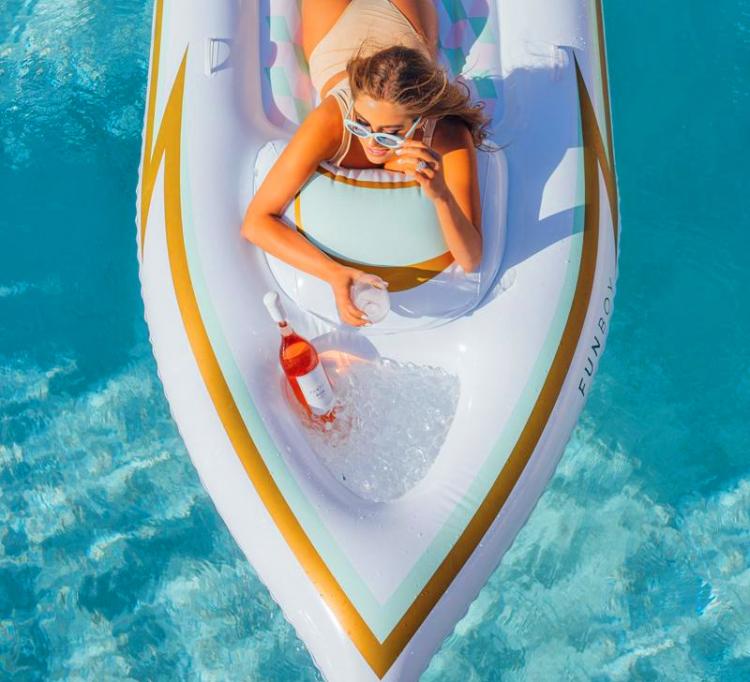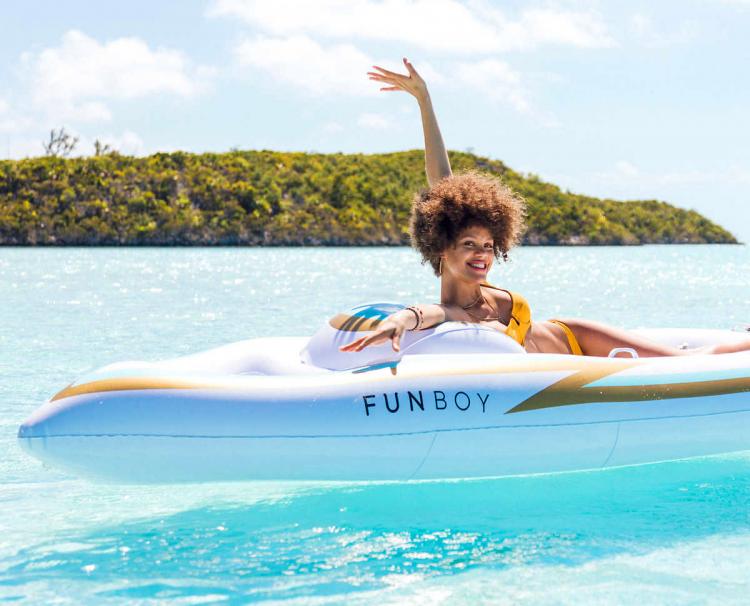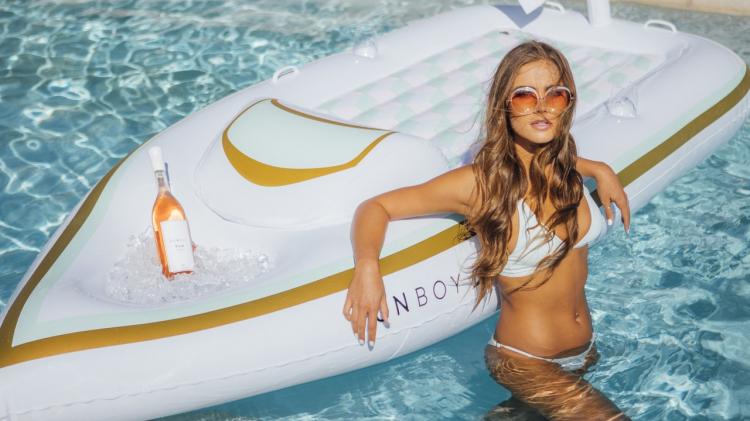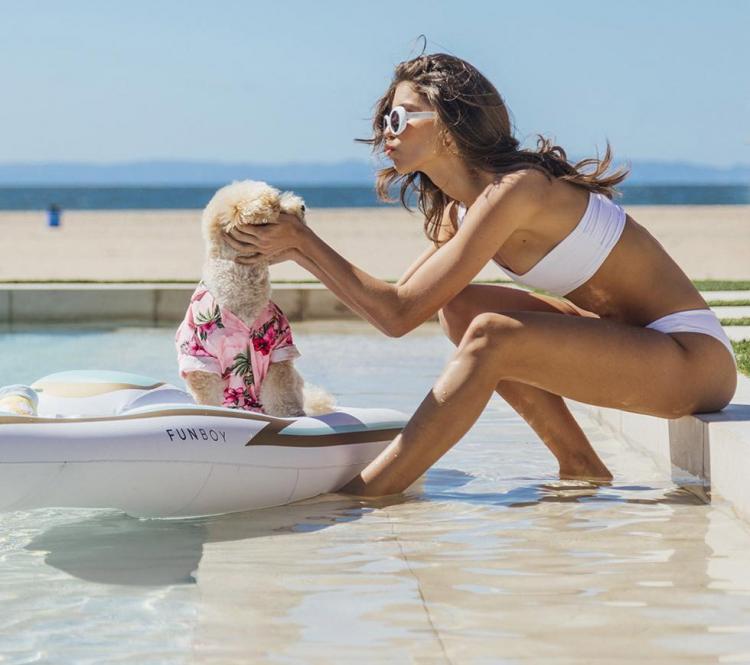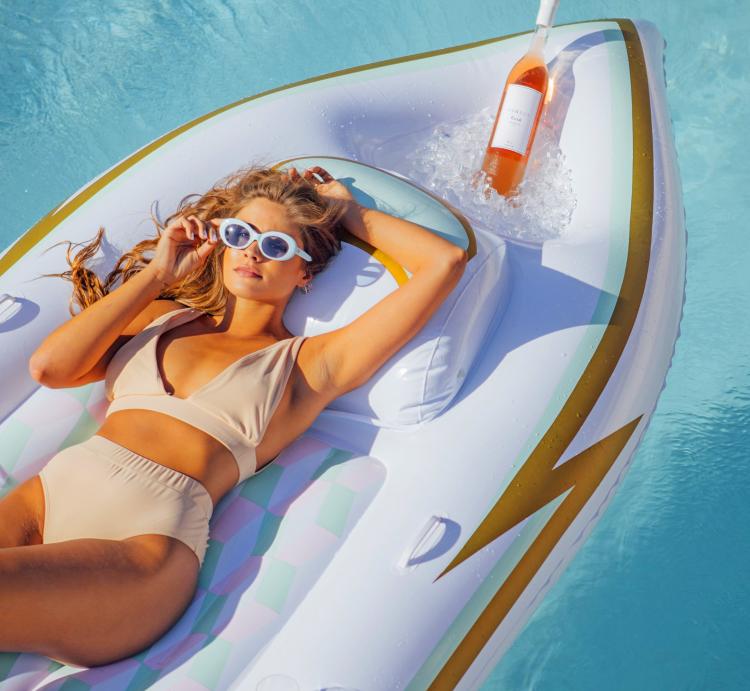 Subscribe To Our YouTube Channel