Your Face Doormat Lets You Plaster You or Your Enemies Face On Your Doormat
By Ryan on 05/20/2019 10:58 AM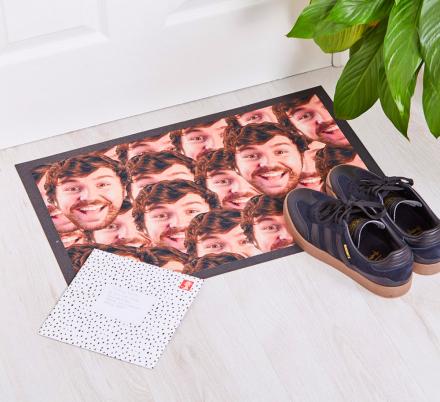 If you're looking for a way for your guests, door-to-door salespeople, or home thieves to be shown a preview of who's about to answer the door, or who they're about to rob, this unique doormat that you can get customized with your own face might be for you. You can get it customized with your face, a friends face, or really anyone you'd like to plaster of a doormat and walk all over every-time you enter or leave your home.
To create the doormat, you'll just need to upload a photo of any face, and the company that creates them will plaster and tile the face all over the doormat like the examples shown below. You'll just need to allow for 4-7 business days for printing the custom doormat, and another 10-15 days for international shipping (outside of the UK).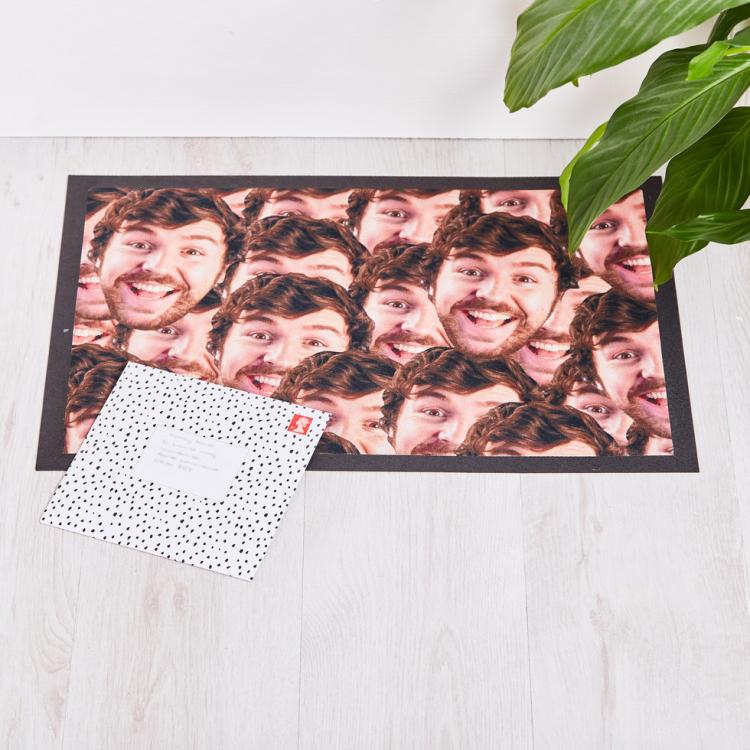 The customized face doormat makes a perfect housewarming gift for someone who loves or you think loves your very own face. The your face doormat is machine washable when you clean your shoes off on your enemies face too many times, is super durable and can take a real beating when you get a little too angry with your boss.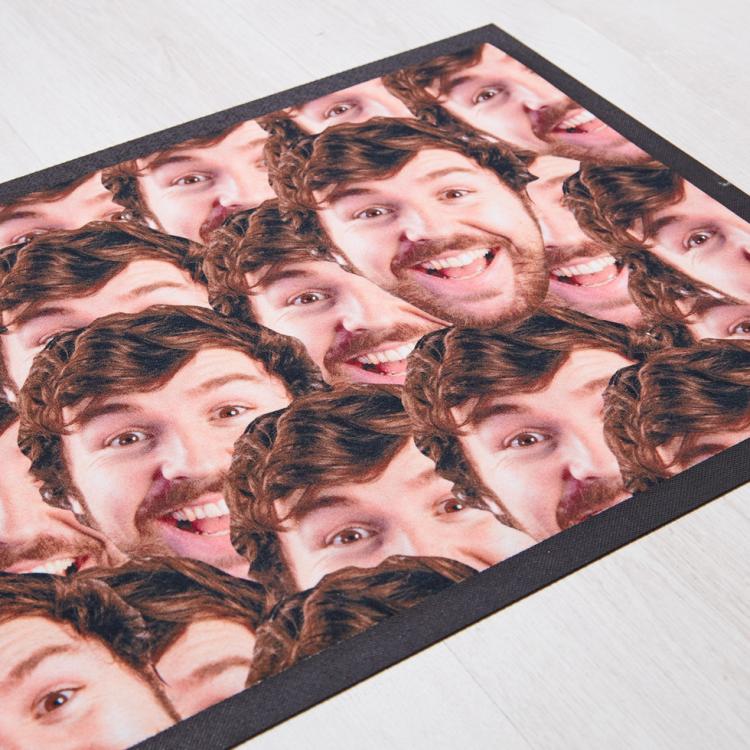 The custom face doormat is made from tight polyester knit and features a natural black non-slip rubber base to prevent it from sliding around, should be machine washed at 30 degrees (or wiped clean if you don't trust your machine washer), and it measures 23.6 inches long x 15.6 inches wide x 1.5 mm thick.