This Retro USB Powered Mini Desk Vacuum is Perfect For Your Coworker With a Filthy Desk
By Ryan on 12/03/2021 12:37 PM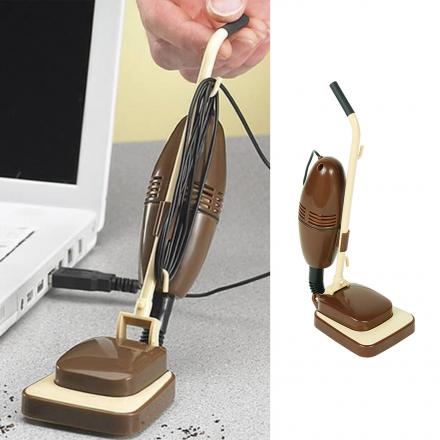 The mini desk vacuum is a small desk vacuum that is actually shaped like a stand up floor vacuum. Why swipe the crumbs on your desk with your hand into the garbage or onto the floor, when you can spend your next 10 minutes sucking them up with your new mini desk vacuum and then emptying the bag out afterwards.

Check out a different mini desk vacuum here
Perfect for sucking up those excess bagel crumbs or the leftovers from that dirty cheeseburger you had for lunch, the mini desk vacuum will plug right into any USB port on your computer, and will surely make you the desk janitor of your office.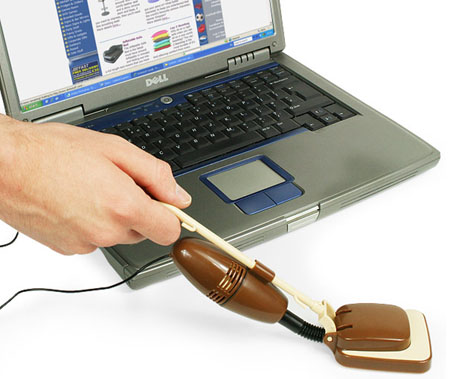 Not only does the mini desk vacuum plug into your USB port, bit it also wraps up nicely right on the vacuum base just like a normal floor vacuum would do.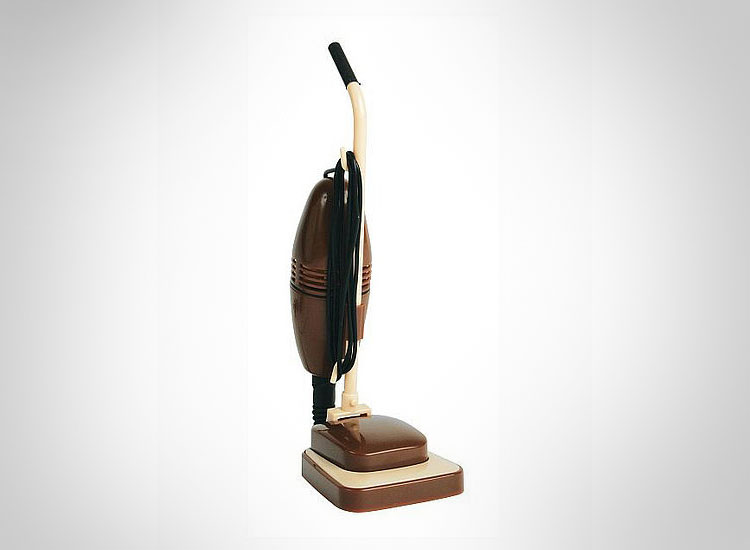 The mini desk vacuum is hilariously colored brown and beige, just like the retro vacuums you'd find in the 80's!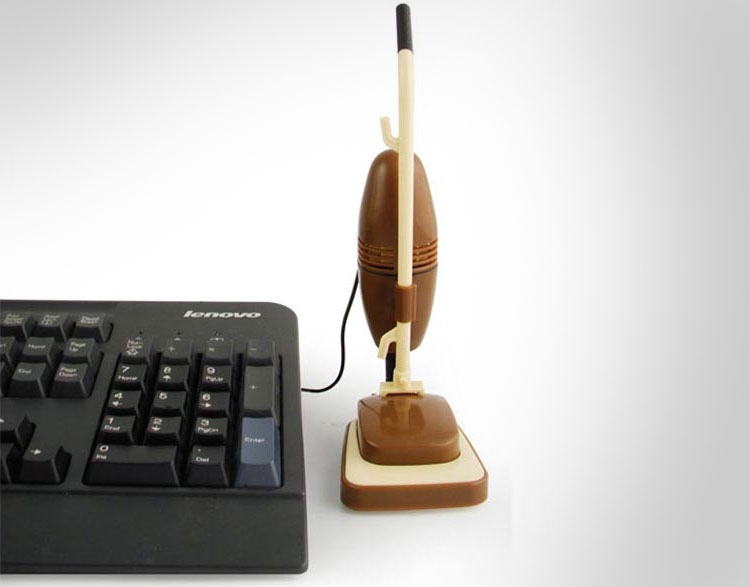 The desk vac comes in a sleek packaging which'll make it the perfect gift for anyone with a filthy desk! Know a co-worker that could use one?!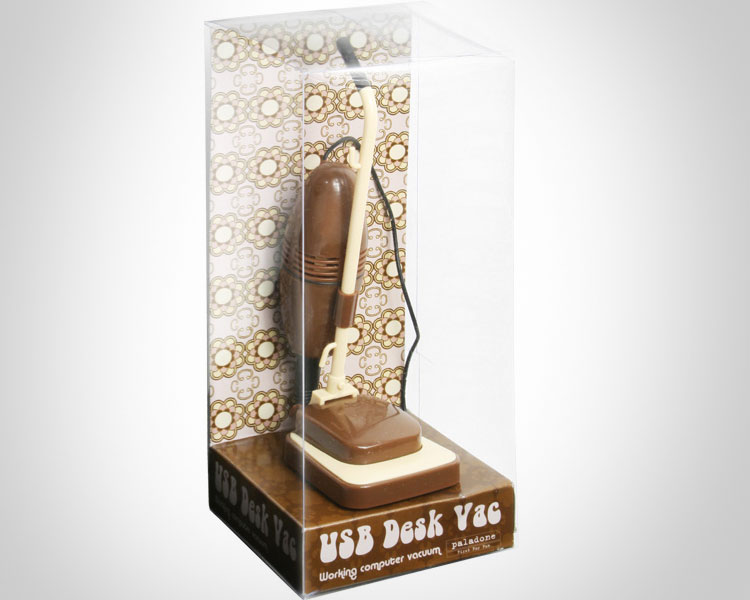 The mini desk vacuum comes with a long cord that can be plugged right into your laptop, desktop, or even a wall outlet if you have a USB adapter!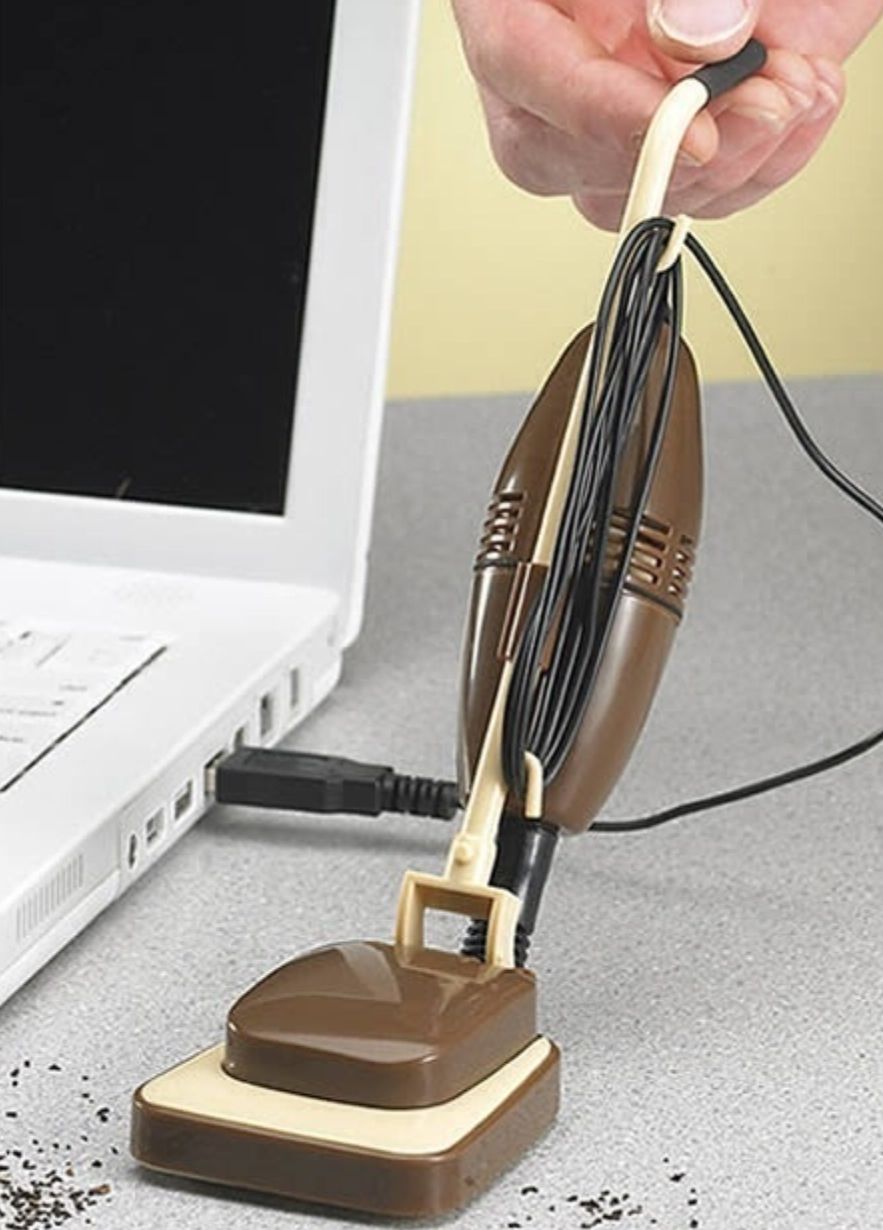 A button on the side of the device will turn the retro desk vac on and off!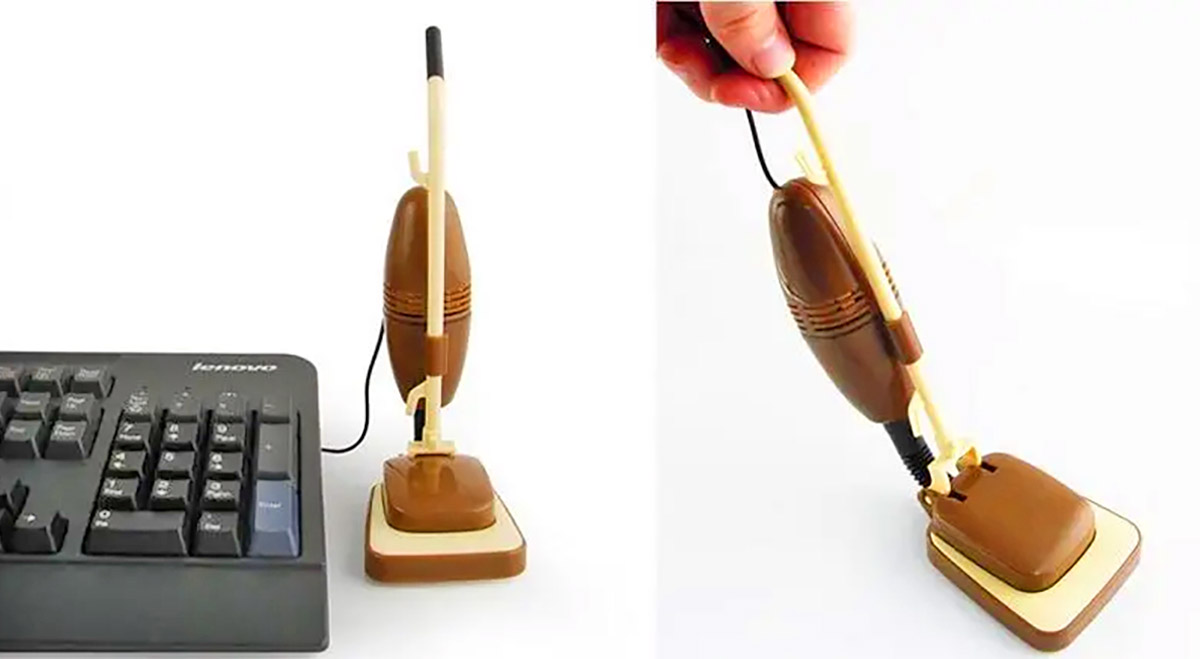 Although the mini retro styled desk vacuum was created many years ago, it re-entered the spotlight once again after it was featured in a Subway sliders commercial in 2020!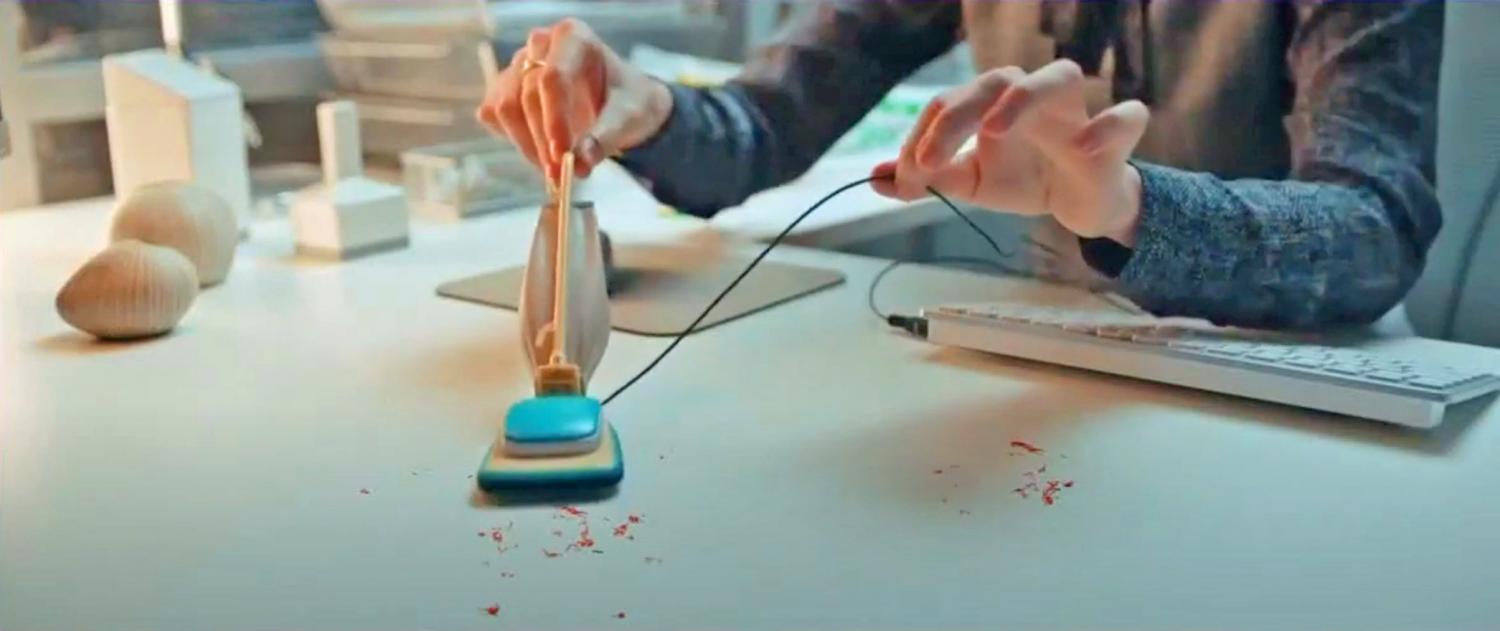 The mini desk vacuum was created and sold by the wholesale consumer gadget company Paladone, though unfortunately it doesn't seem to be available anywhere anymore!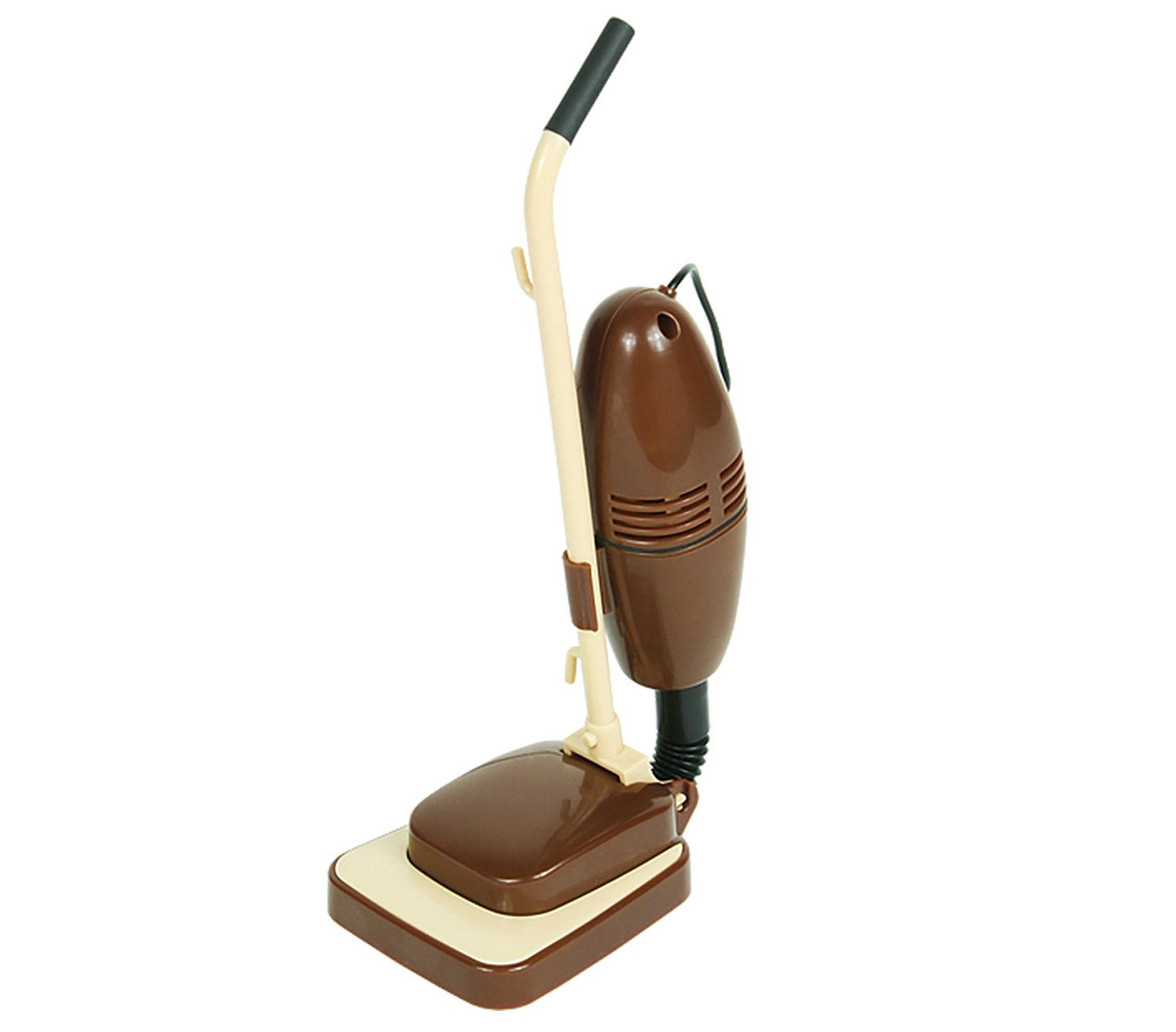 The top of the mini desk vacuum has a tiny gripped handle where you can hold it to clean your desk... Just make sure you keep the cord elevated as well like you would on a full size vacuum or it'll get sucked up!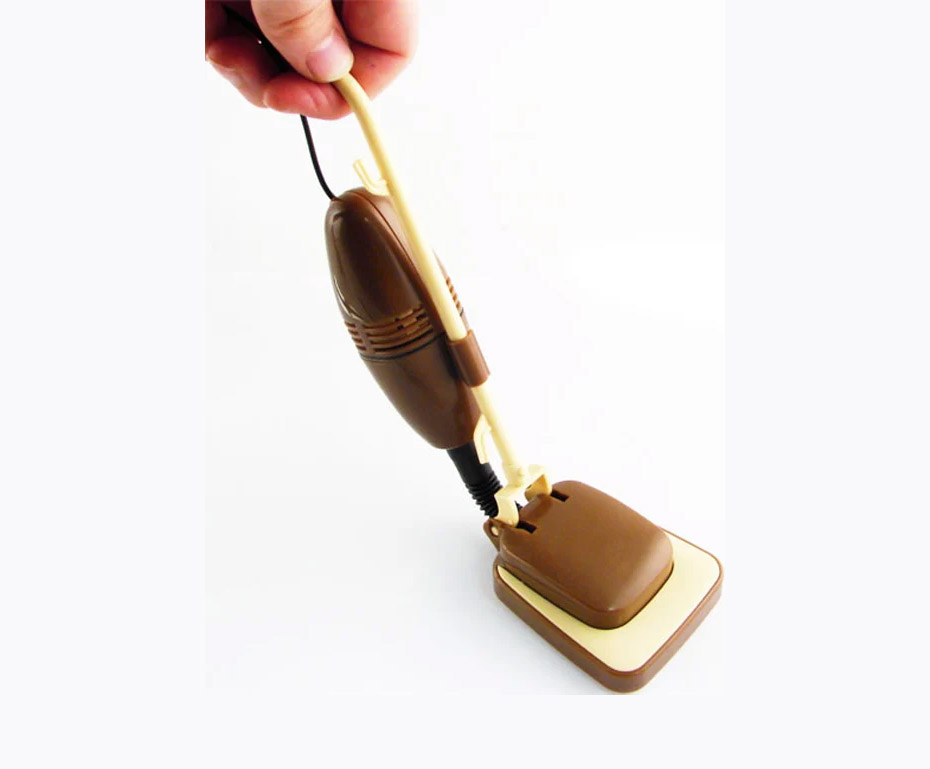 It seems that when it was available for sale online, some merchants offered it in tandem with a mini USB retro styled desk fan!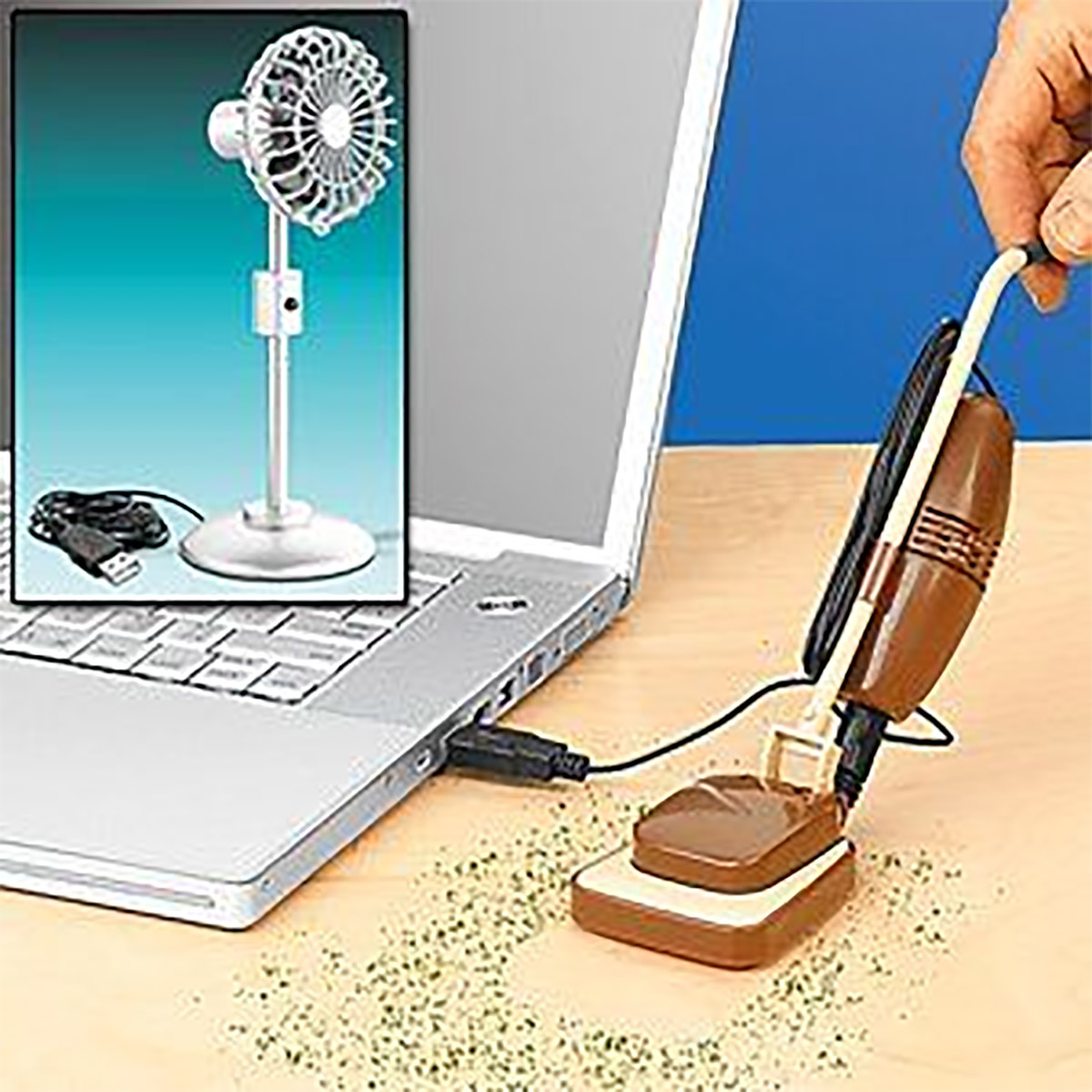 The retro styled mini desk vacuum costed around $14 bucks when it was available online! It also came in a few different color options!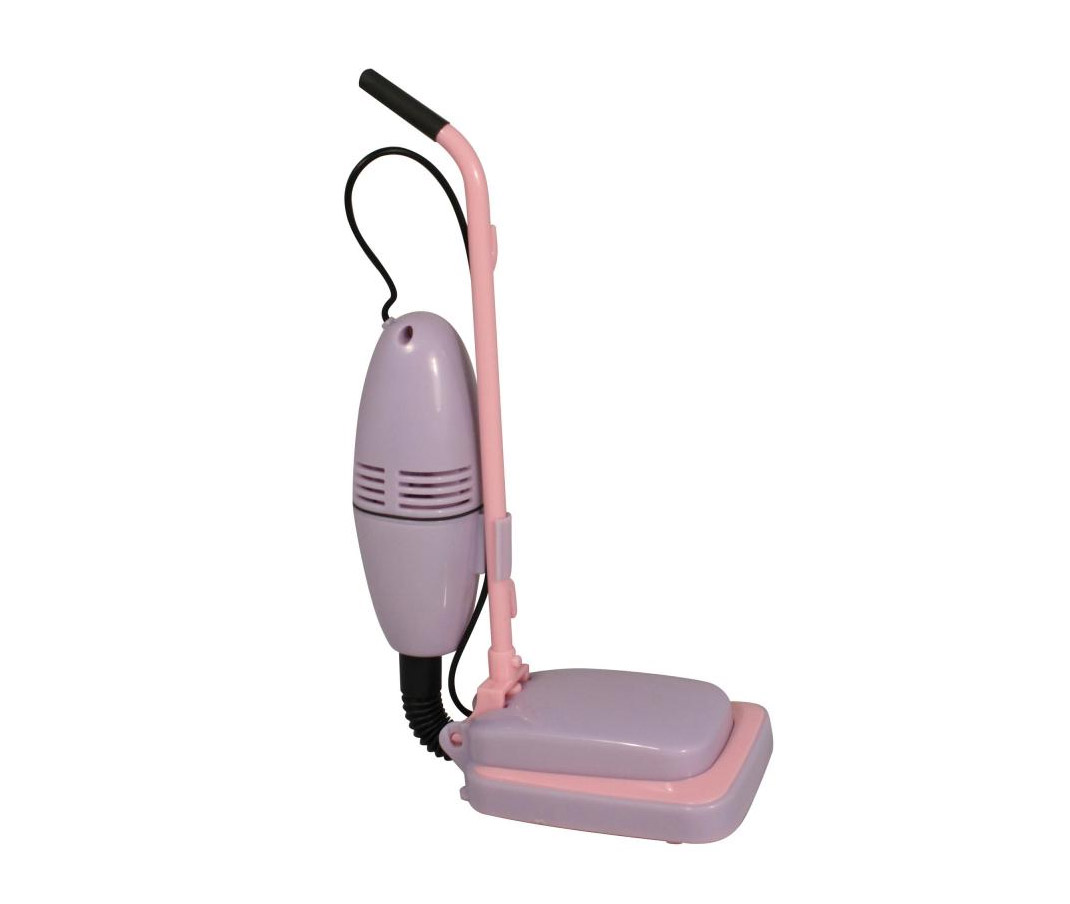 If you must get your hands a mini desk vacuum for cleaning up all the crumbs from eating lunch at your desk, there are a few other great options out there... Such as one of these retro styled mini handheld vacuum for your desk!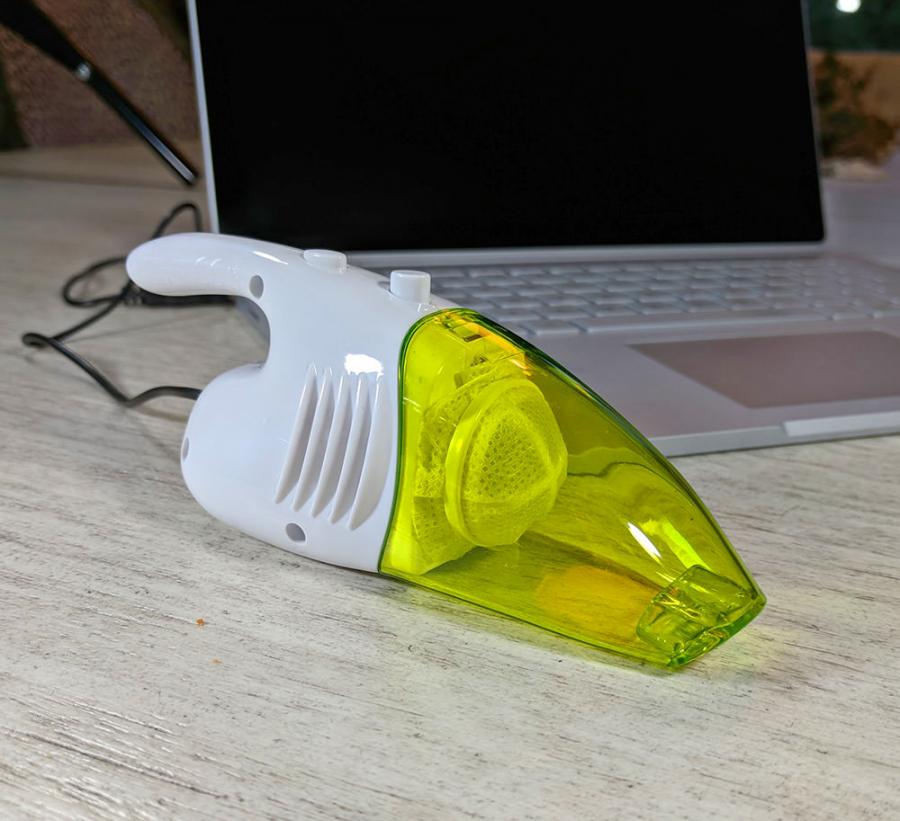 ...Or one of these mini Henry Hoover vacuums for cleaning your desk! Available on Amazon here!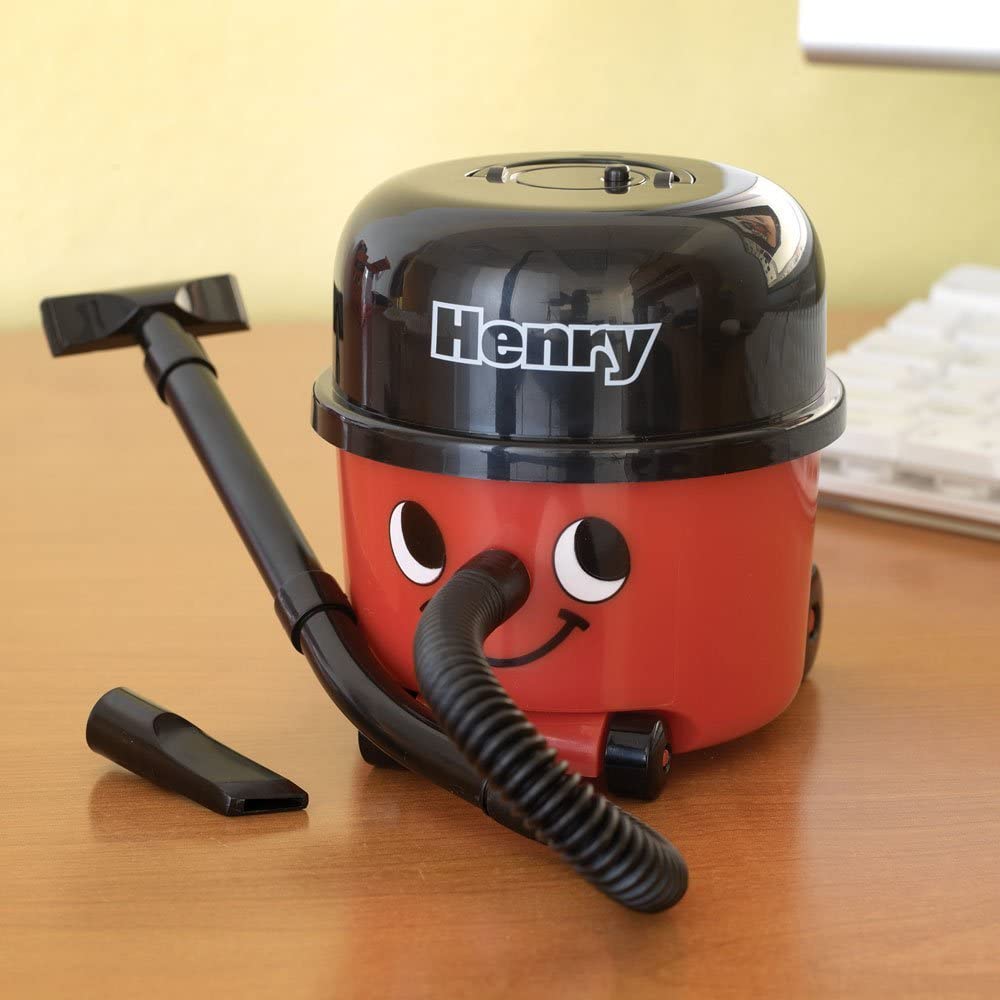 There's also a mini pig shaped desk vacuum that we found on Amazon here! Check out the similarities between the retro mini desk vacuum and an actual standing vacuum cleaner from the 80's!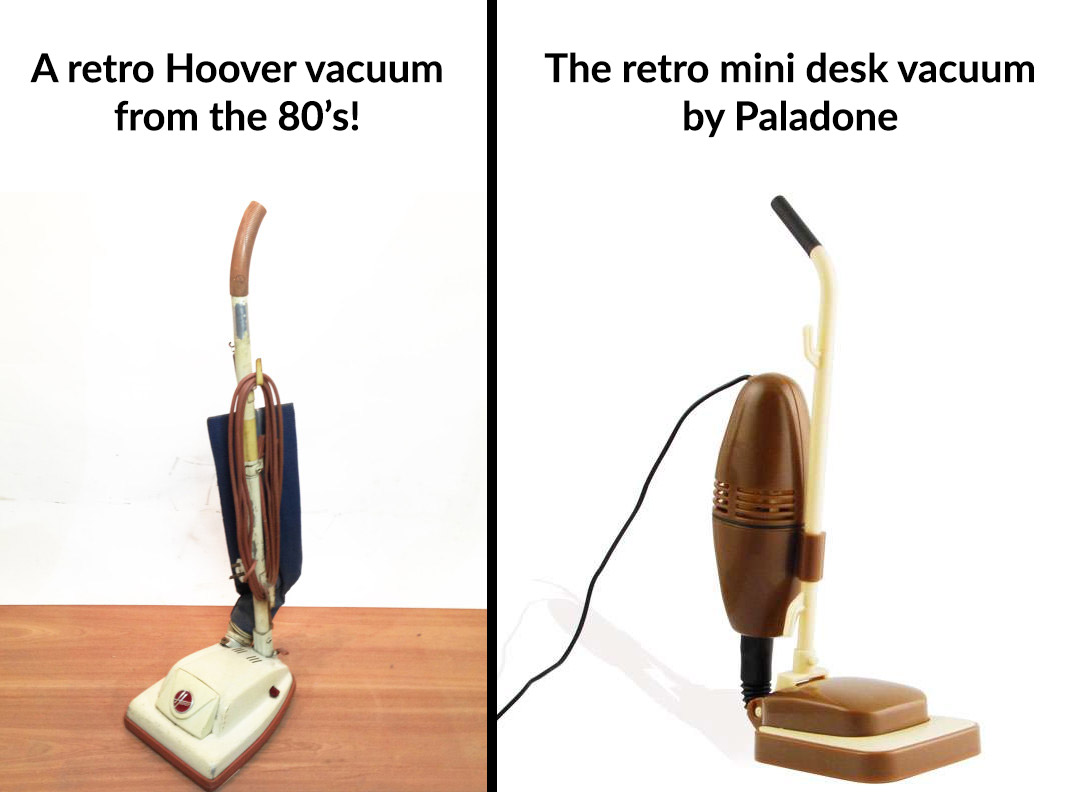 Check out the retro Paladone USB Desk Vacuum in action via the video below!
Subscribe To Our YouTube Channel