Mini Desk Vacuum
By Ryan on 11/27/2017 4:44 PM (Updated: 08/23/2018 9:44 AM)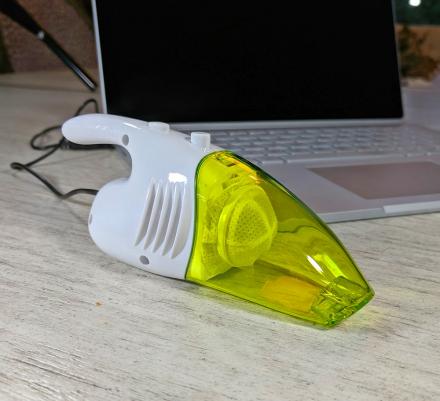 I've had a clean desk about 3 times in my life, and those 3 times were the day I got a new desk on 3 different occasions. Sure you could always clean your desk up with a paper towel and cleaning solution, but when you're constantly eating at your desk, and there's a constant stream of crumbs falling into your keyboard and around your work area, this mini desk vacuum will do the trick.
Known as the World's Smallest Desk Vacuum, this tiny vacuum is shaped just like a little handheld vacuum, except for the fact that it's just a few inches long. It's powered via USB, so you can plug it right into your laptop or desktop computer to power it up. Or you could always use a AC power adapter to plug it into an outlet as well.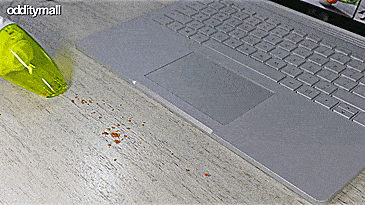 To use the tiny desk vacuum, simply plug into your laptop or a USB hub, power it on using the button on the top of the vacuum, and get to cleaning up your desk and keyboard area that's surely full of food crumbs.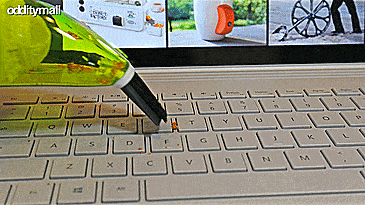 The mini desk vacuum has a transparent storage area, so you'll know when it's full. Just pop the tab to release the storage bin, and dump it into a garbage can. There's also a filter within the storage bin that you'll need to clean out every so often.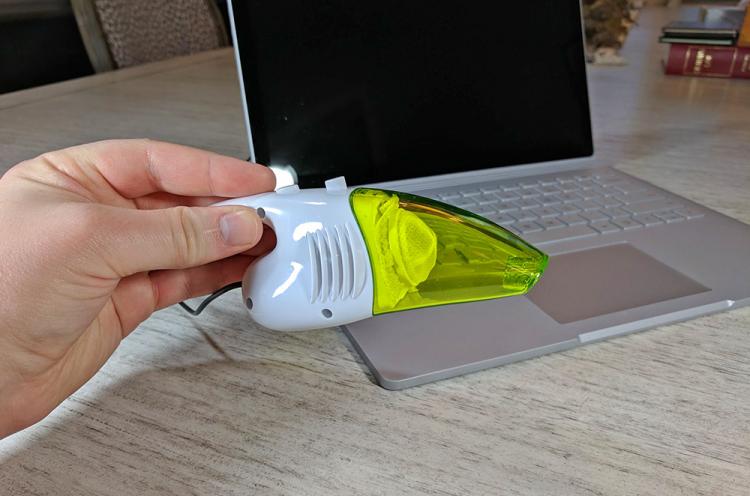 The mini desk vacuum even comes with 2 extensions that'll help get into tighter areas, and one of them even has a brush on it to easily clean keyboards and tougher stuff to pick up. The world's tiniest desk vacuum comes in a bunch of different colors to choose from, but you'll get a random color selected for you upon purchase.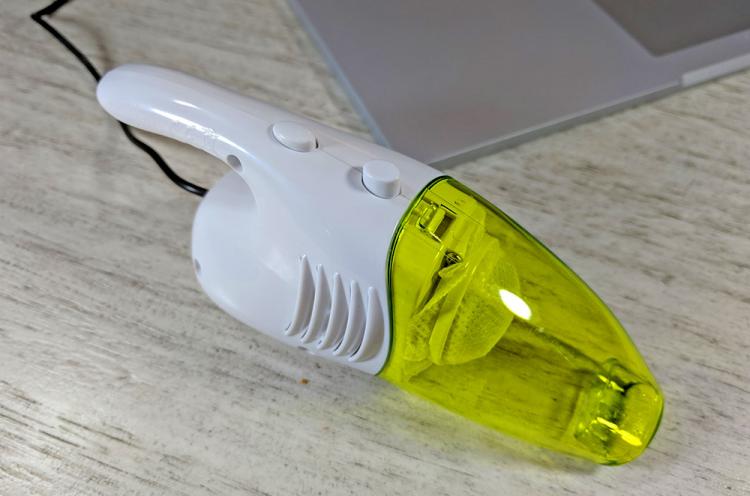 The mini desk vacuum requires no batteries to use, and measures 6 inches long x 1.75 inches wide x 2 inches tall.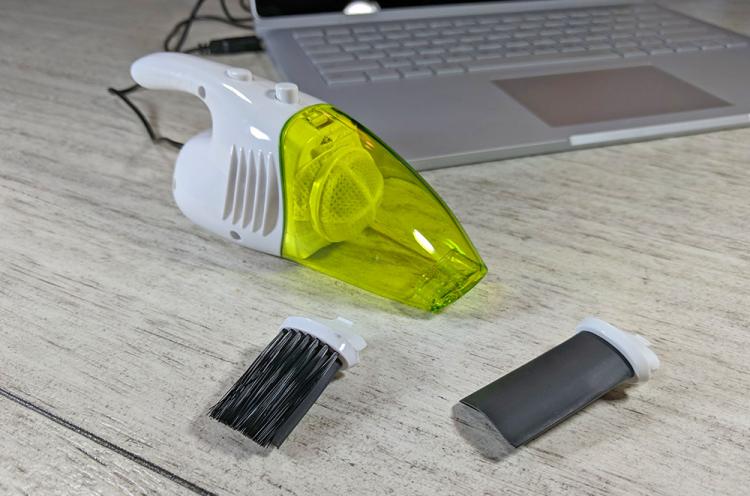 Check out the world's smallest desk vacuum in action via the video below.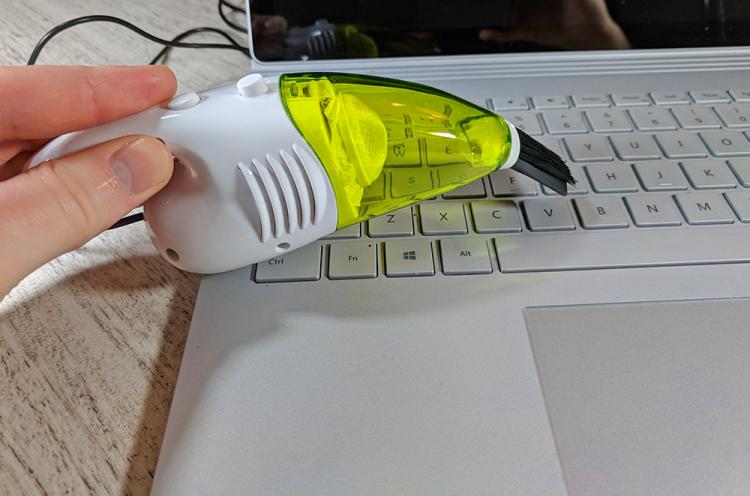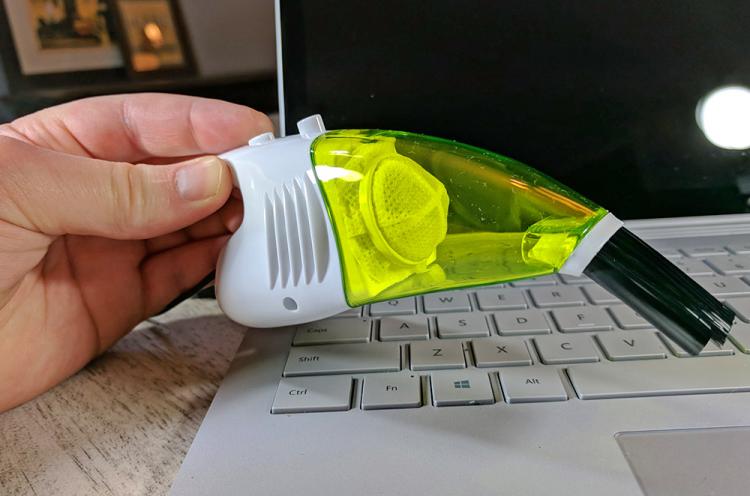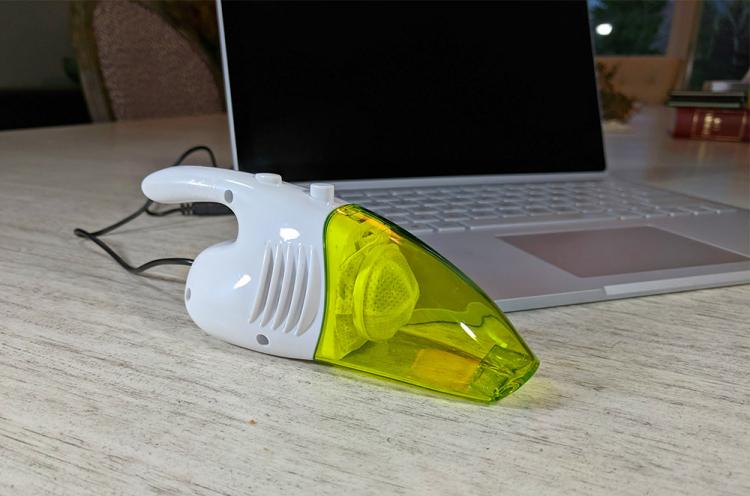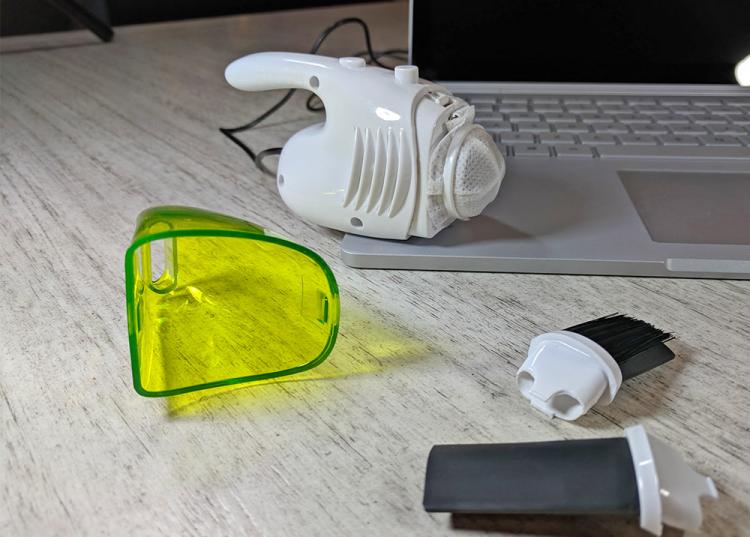 Subscribe To Our YouTube Channel