This Elephant With Hanging Baby Elephants Bookend Statue Is Just Too Adorable
By Ryan on 06/09/2022 2:09 PM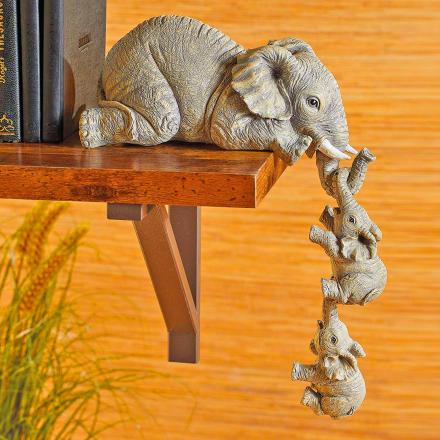 You'd have to be crazy not to love elephants. Other than having them charge at you in the wild, and being able to stomp you to death in a blink of an eye, they're surely adorable! We give our babies stuffed elephants as kids, and now you can keep that cherished memory and their favorite animal with you at home as they grow older with this adorable 3 piece elephant bookend statue.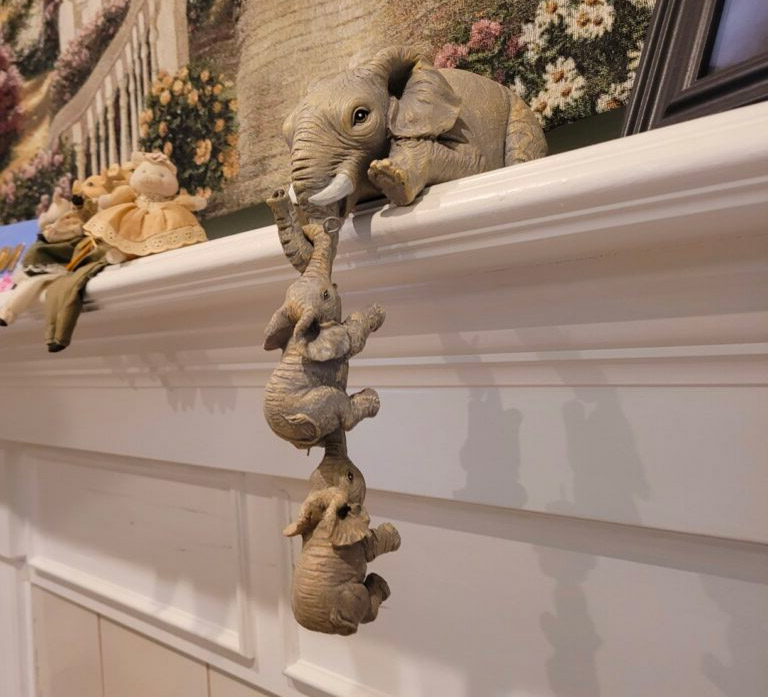 The unique bookend features a mother elephant with two little baby elephants dangling from their mothers trunk. The first baby hangs onto the mothers trunk, while the second baby hands onto the first babies back leg.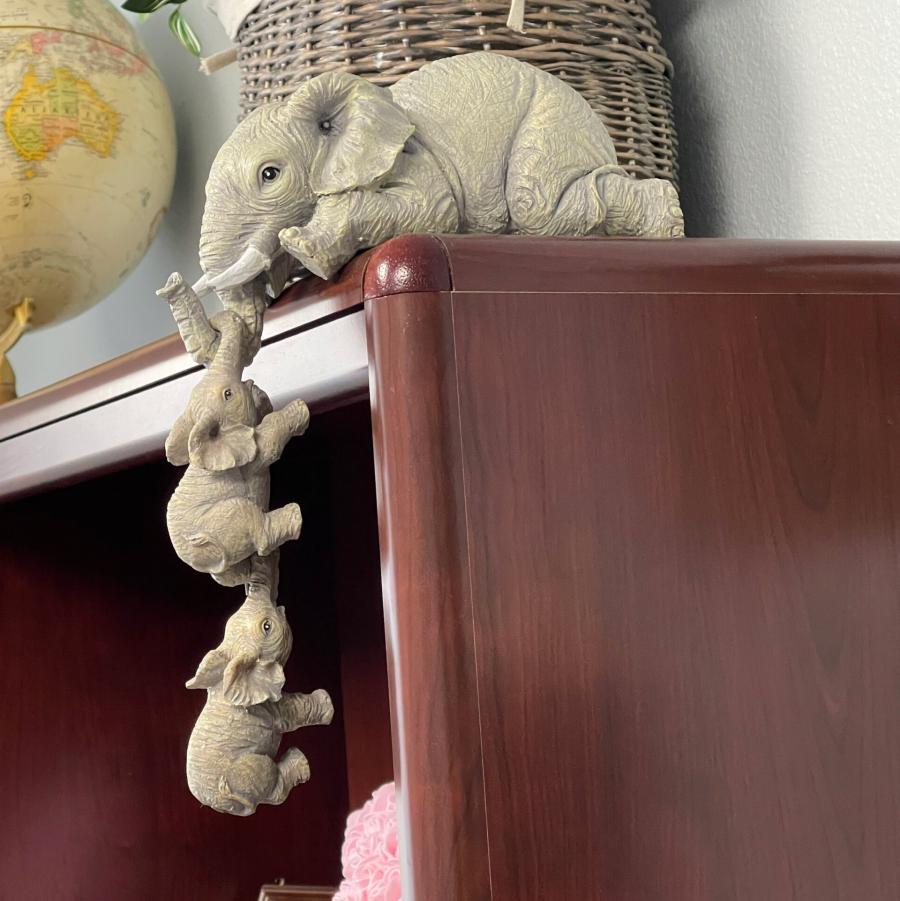 Perfect for hanging over the edge of your bookshelf or mantle, the hanging elephant figurine is sure to be an instant conversation starter for any guest who sees it!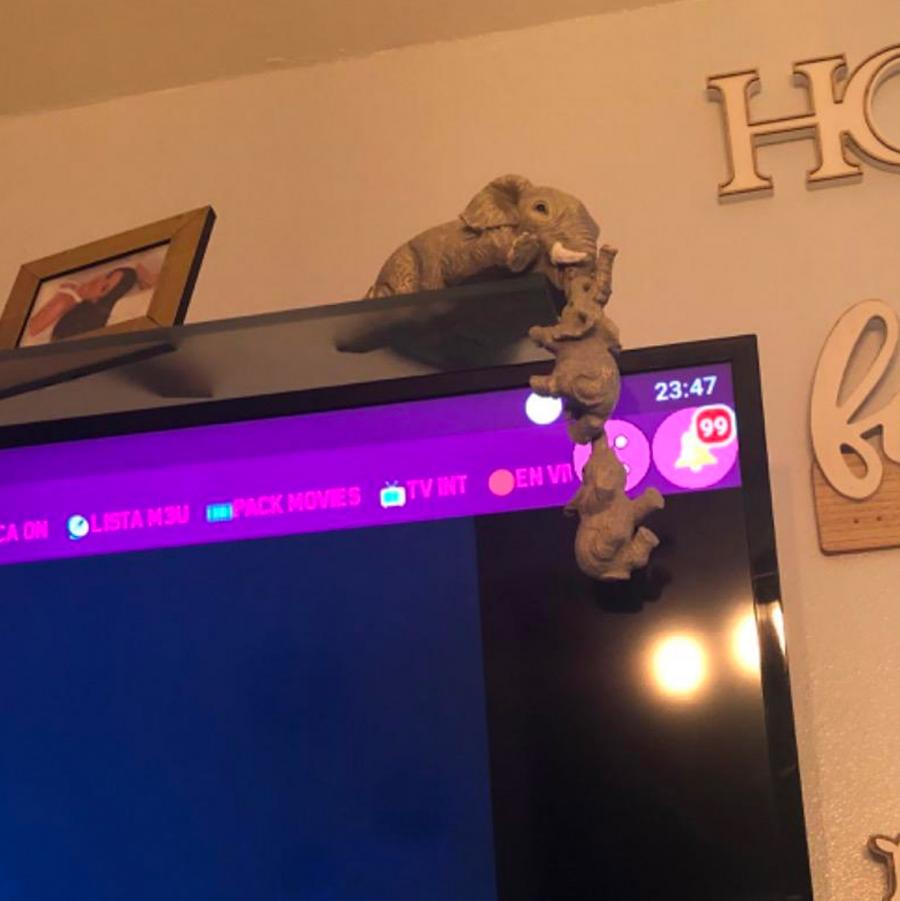 The elephant, in some cultures actually symbolizes wisdom, strength, power, and the protection of family. Plus, when the trunks elephant is pointed upward it's supposed to signify prosperity and success! So you may just get some good luck by placing this figurine in your home! Handmade from resin, the hanging elephant babies statue is made to look incredibly detailed, and looks just like real elephants, only a fraction of the size!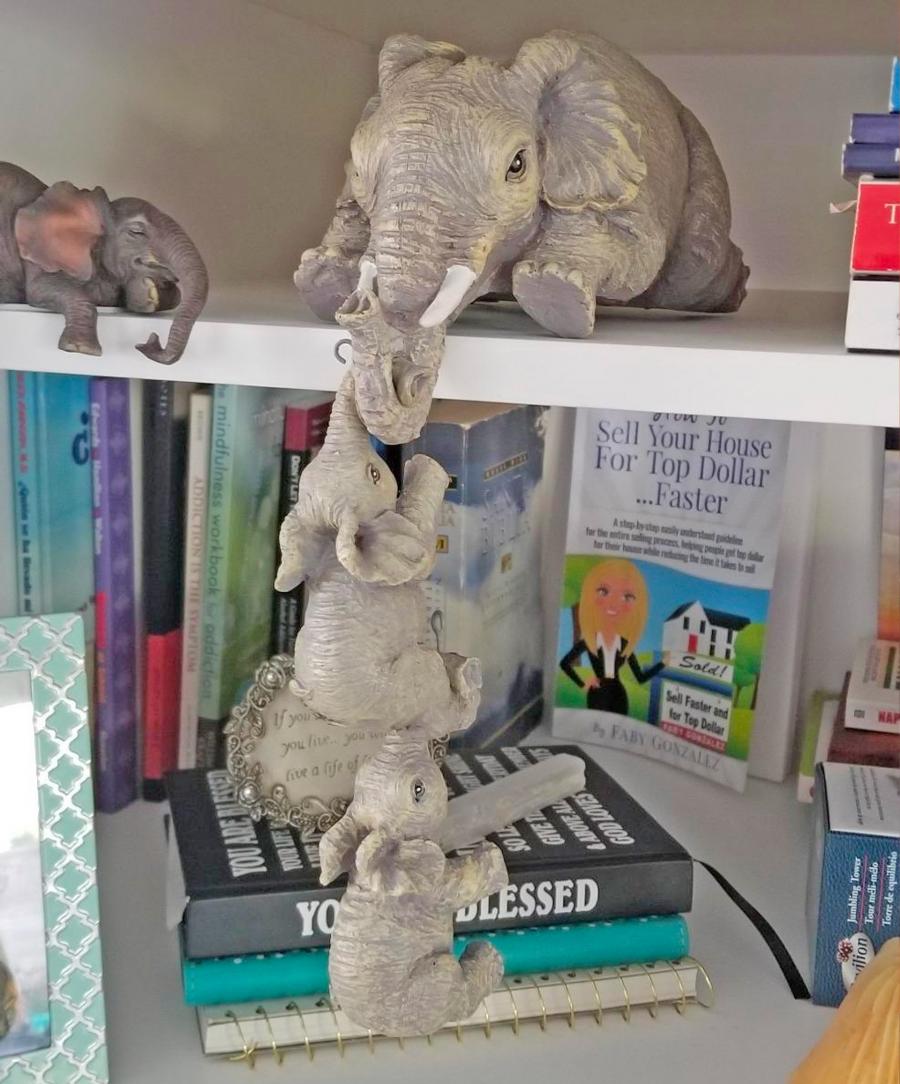 The size of the hanging elephant statue bookend is 8.75 inches wide, and from the top of the mothers back to the bottom of the last baby elephant measures 11.75 inches. The figurine also measures 4.75 inches out from the wall.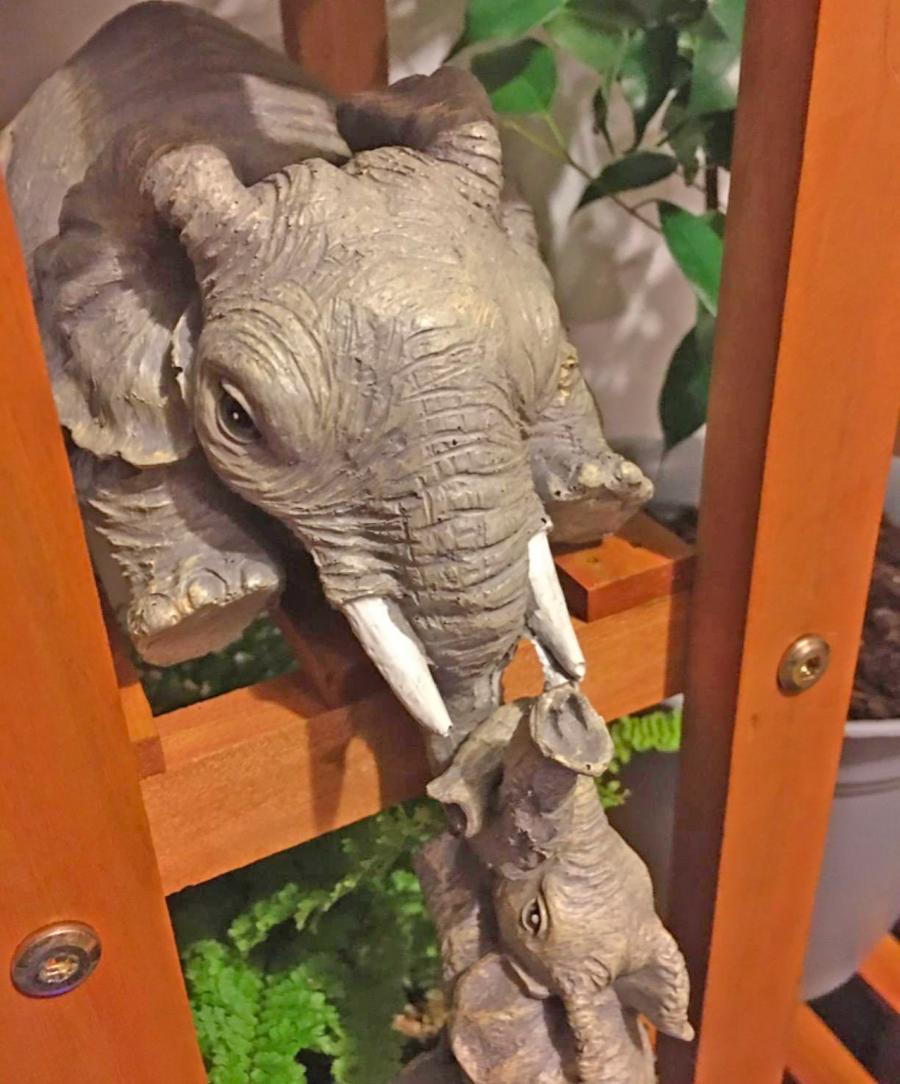 Weighing in at 1.75 lbs, the hanging elephants statue is easily heavy enough to hold it's own weight, and is also a great way to keep some books standing upright on a shelf or bookshelf.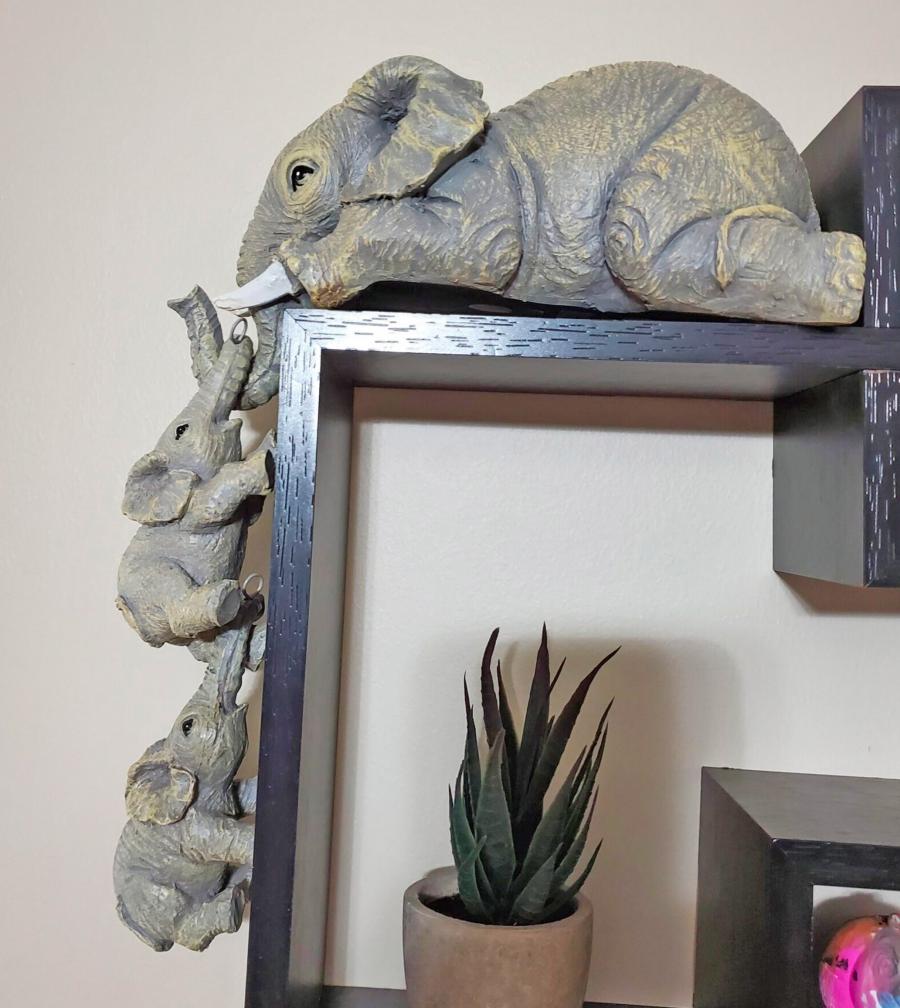 The beautiful hanging elephant figurine comes in three separate pieces that you have to put together wherever you'd like it hung from. Just wrap the top babies trunk around the mothers trunk. Then attach the second baby elephant's trunk to the first baby elephants leg.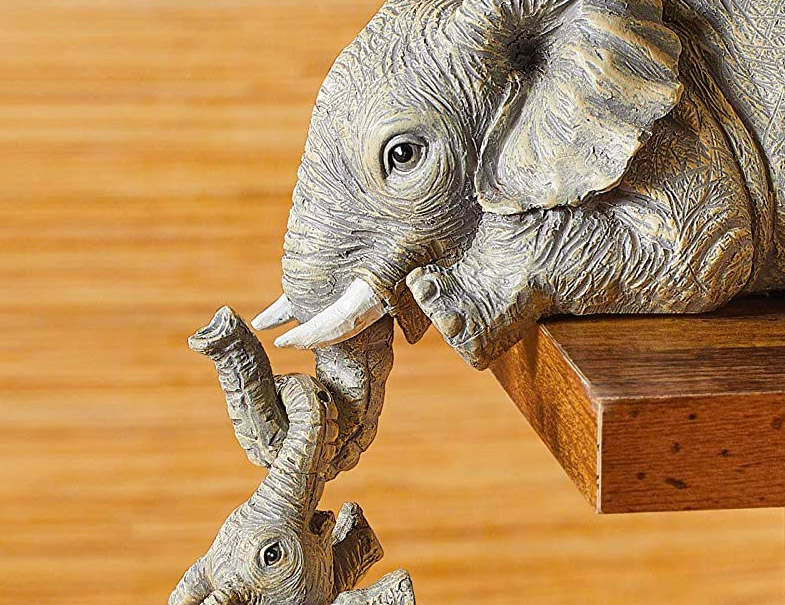 If you really love elephants, you may need to get two sets of the hanging elephants to hang on each side of your shelf or mantle!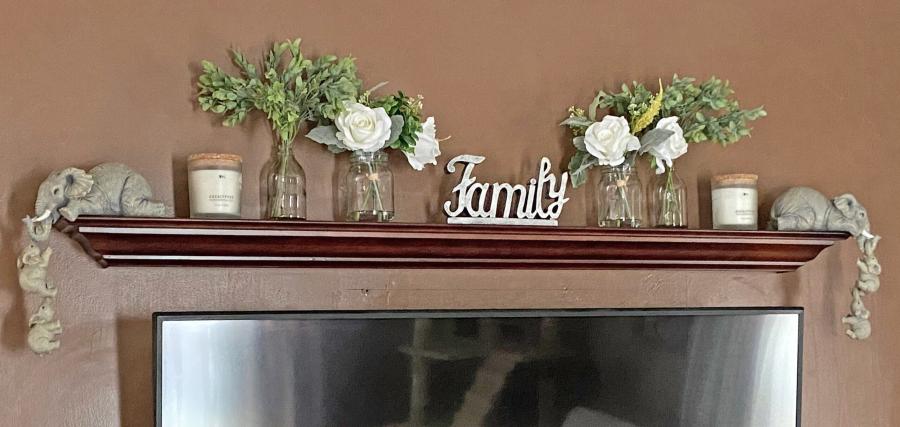 The mother and hanging baby elephants statue is a perfect gift idea for any mother of two!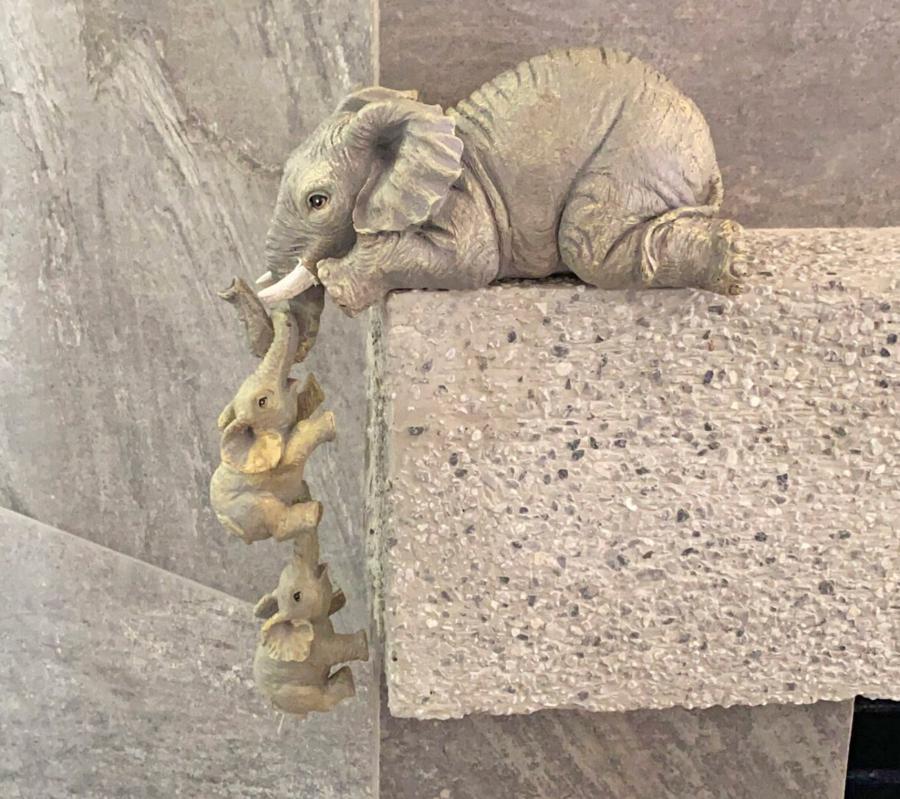 We told you the dimensions of all 3 elephants up above, but the dimensions of just the mother elephant measures 9 inches long x 5 inches wide x 4.5 inches tall.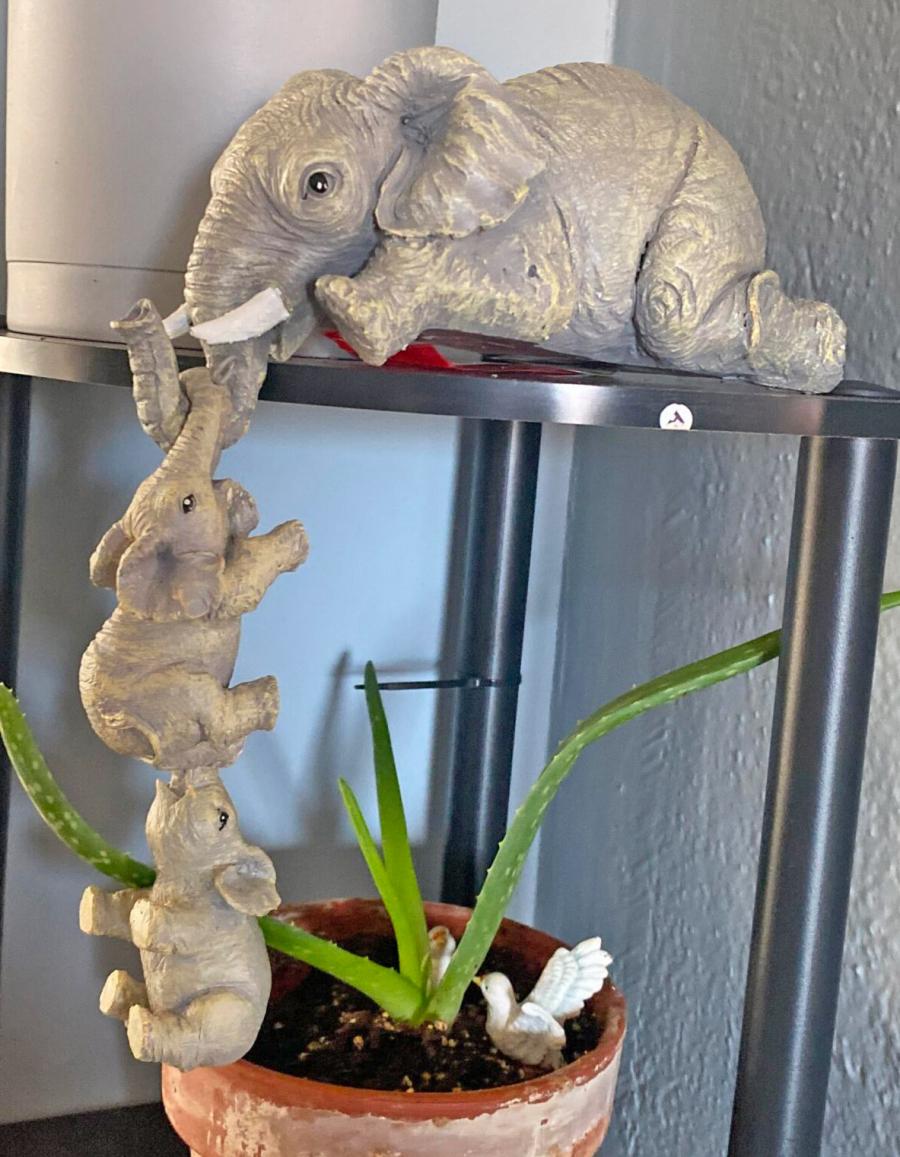 You can snag the hanging elephants bookend statue from Amazon for around $32 bucks!