This Ultimate Office Chair Has a Laptop Mount, Leg Rests, and a Head Rest
By Ryan on 11/19/2020 2:24 PM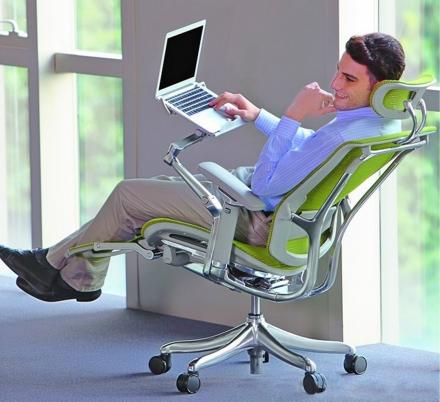 You probably remember the office chair that lets you sit cross-legged, the robotic office chair that lets you work lying down, or perhaps the lay-flat office chair that les you nap at work, but this new office chair we came across might be the Ultimate Office Chair. It's called the Nefil Leather Office Chair with Leg Rest and Head Rest, and not only does it recline and let you work with your legs up, but it also has a super handy laptop mount that places your computer right in front of you while you relax.
If you're new to office chairs, you may be surprised at the hefty price some of the can be, but if you look at it similarly to a mattress where you think about how much time you'll be spending in it, you may think twice about how much you're willing to spend on the comfort, features, and quality of the chair. The Ultimate Office Chair is certainly a spendy one at just under 1 grand, but it comes with a lot of really cool and unique features that you don't normally find in an office chair, plus the quality is truly next level!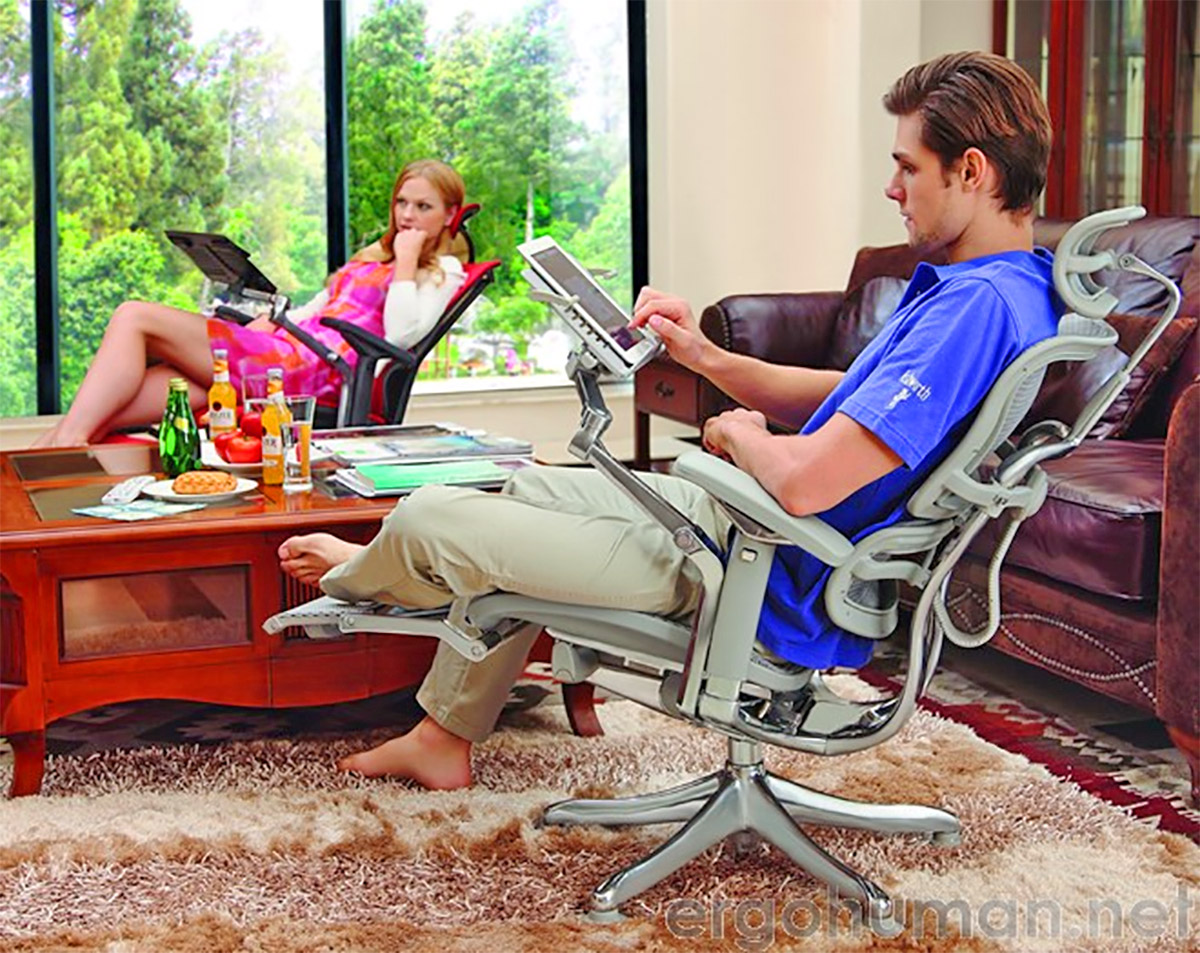 The company that sells the ultimate office chair sells a few different versions that all let you recline, put your feet on an extendible footrest, and lean you head on a headrest while you work on a laptop placed on a mount right in front of you, so you may want to browse through their entire collection and see which one best fits your needs.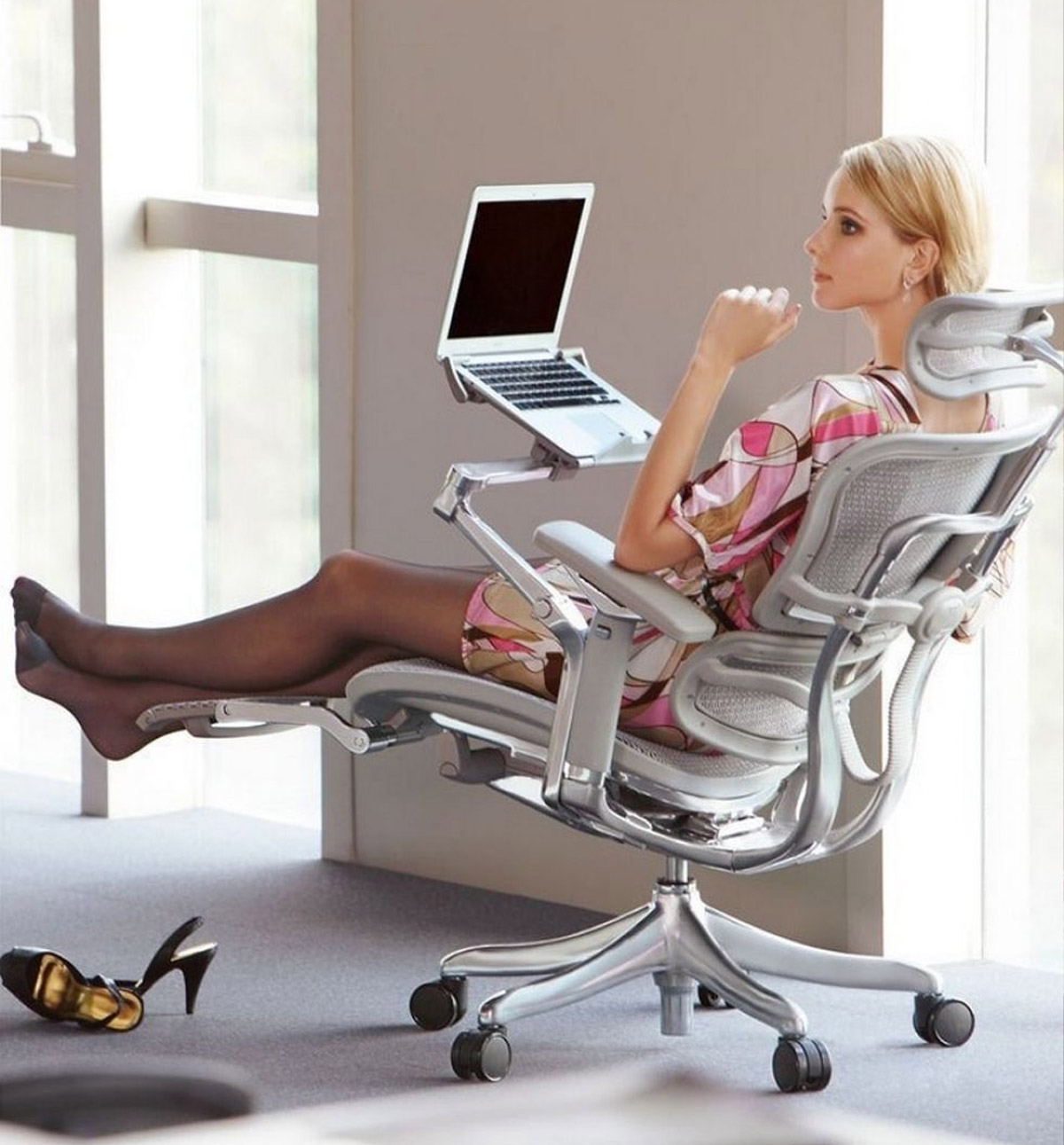 Besides the ability to recline, rest your feet up, the headrest, and laptop mounting arm, other features of the chair include semi-soft castors for use on both carpet and hard floors, a mesh backrest with 3-D flexible lumbar support, synchro back tilt, smart motion back technology, lumbar support height adjustment, seat height function, seat tilt function, seat depth & bodyweight tension adjustment, pivoting armrest with height and slide adjustment, and an adjustable headrest. You can also select between 8 different fabric colors to customize it to your liking.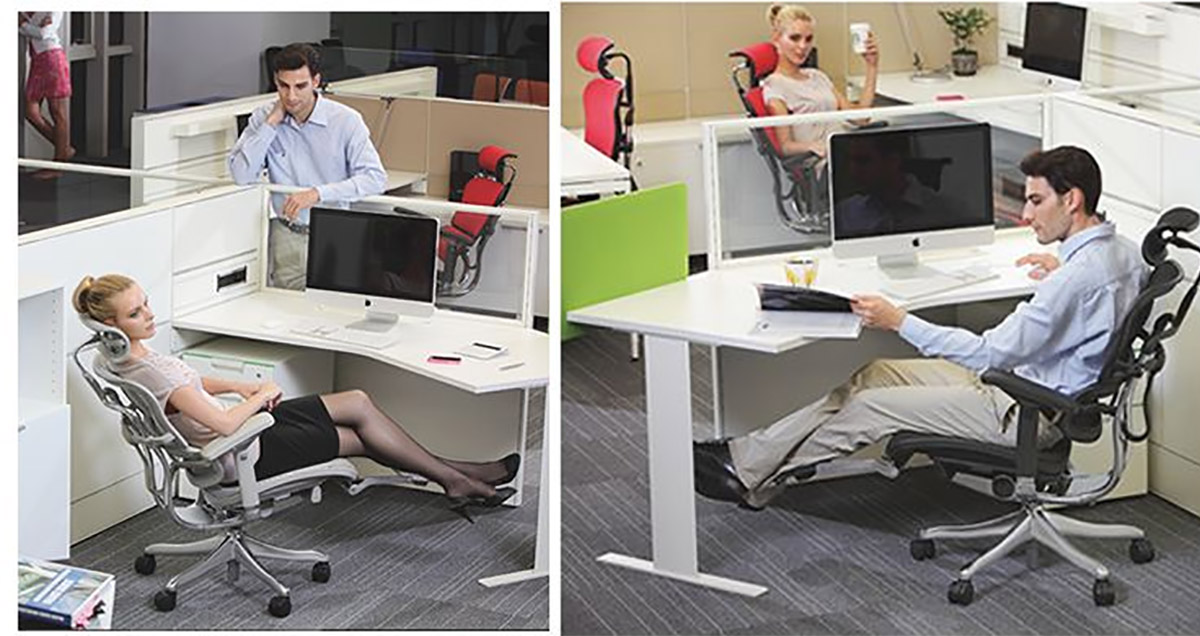 In total the Ultimate Office Chair measures 51 inches tall (max height) x 27.4 inches deep x 21.25 inches wide.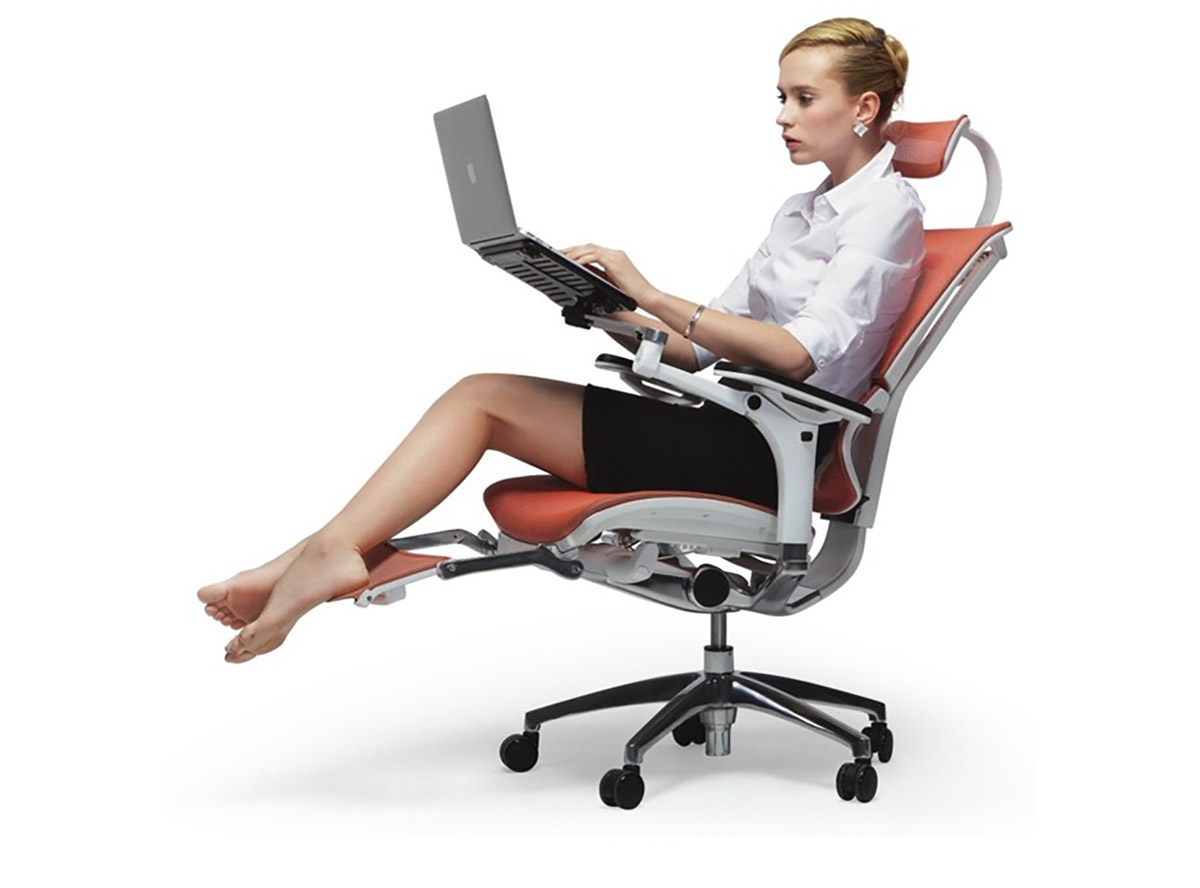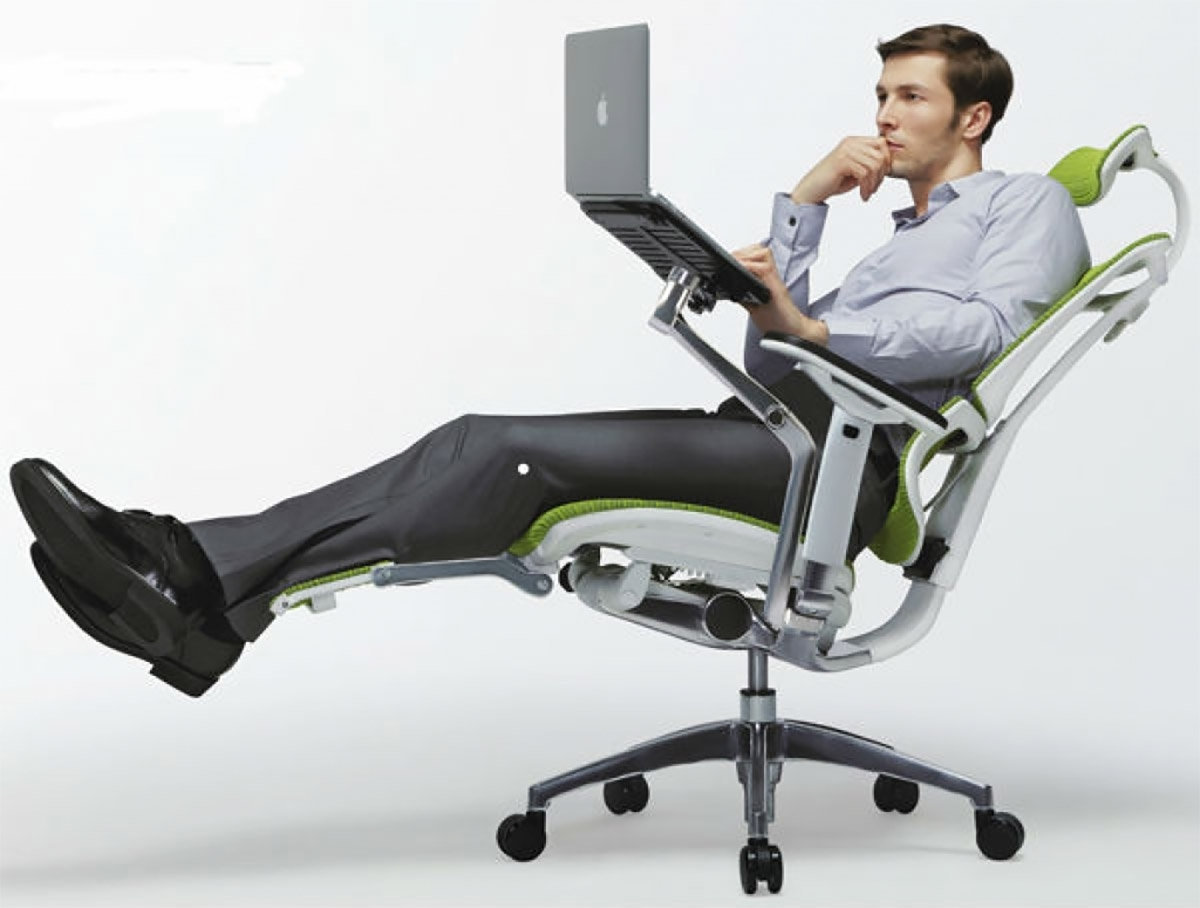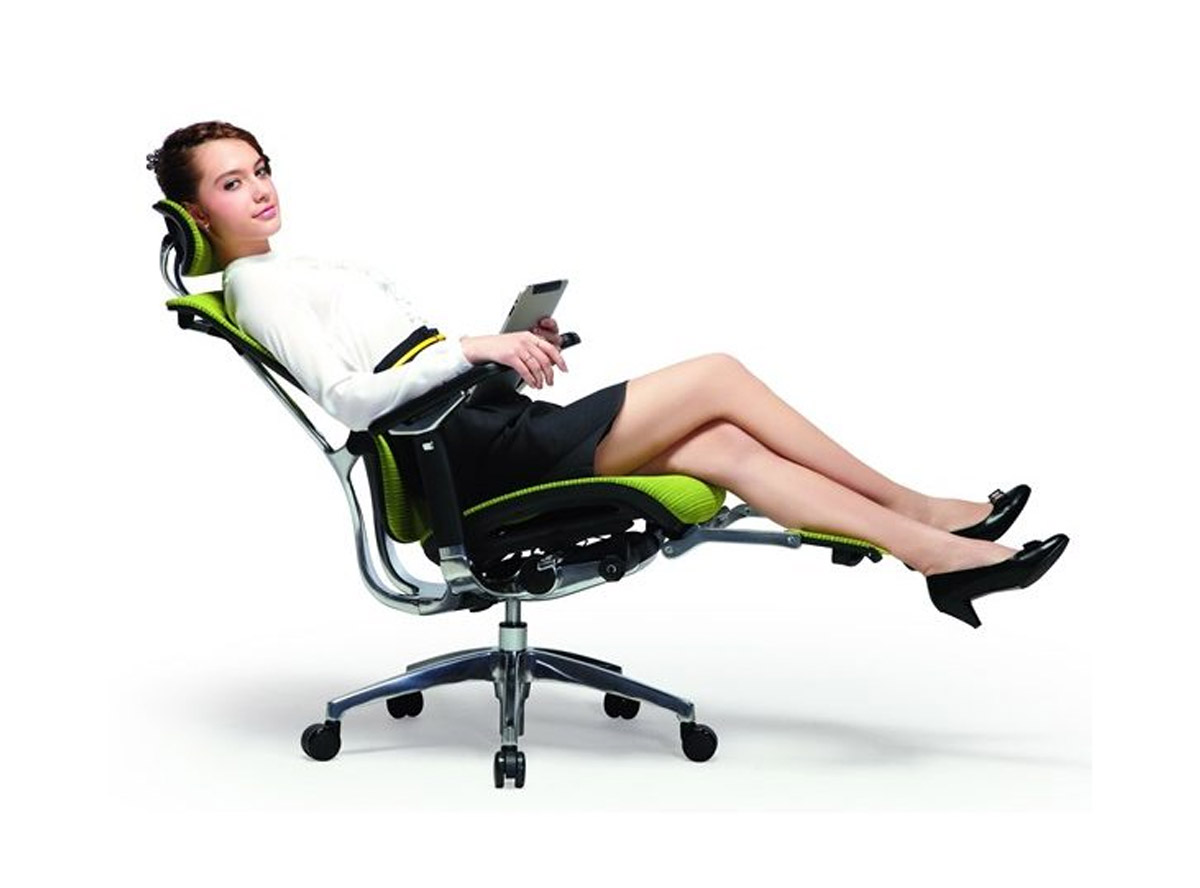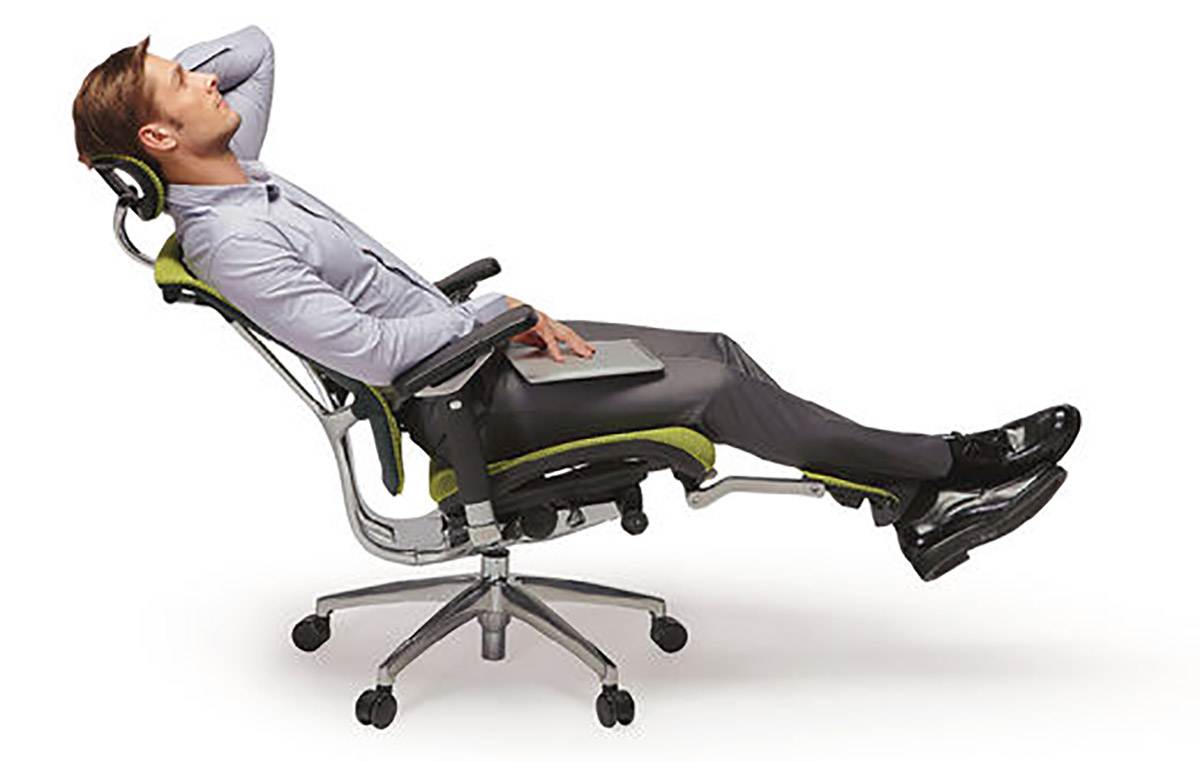 Check out some of these other unique and unusual office chairs!
This lay-flat office chair that lets you take a nap at work.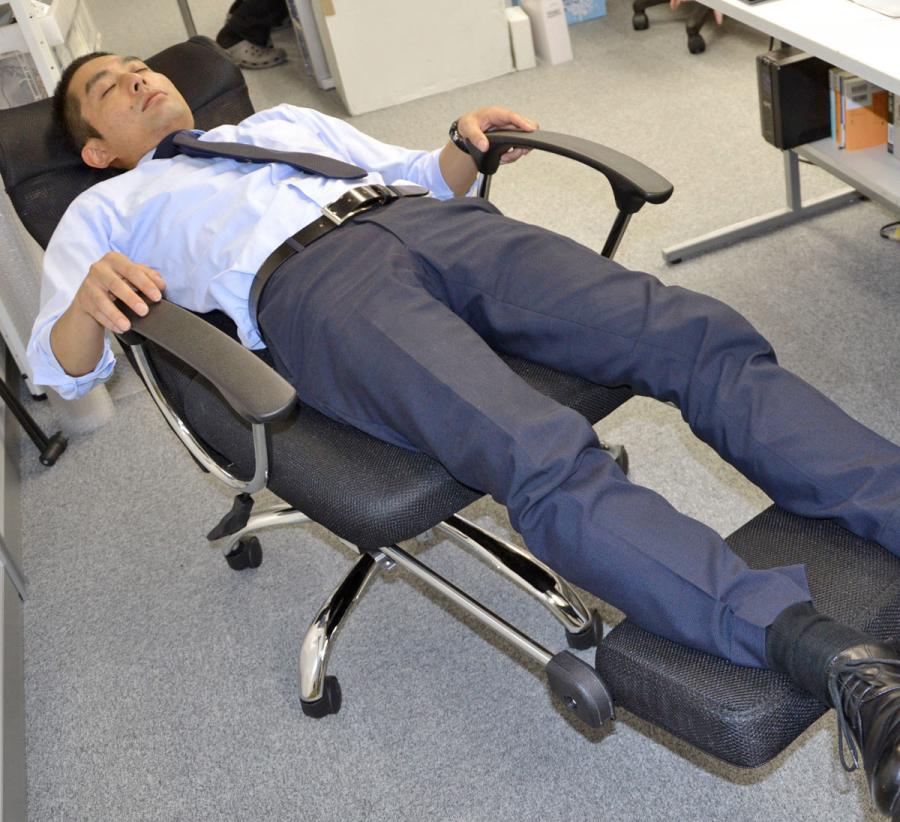 Source
The RoomyRoc Mobile Laptop Desk Lets You Lounge While You Work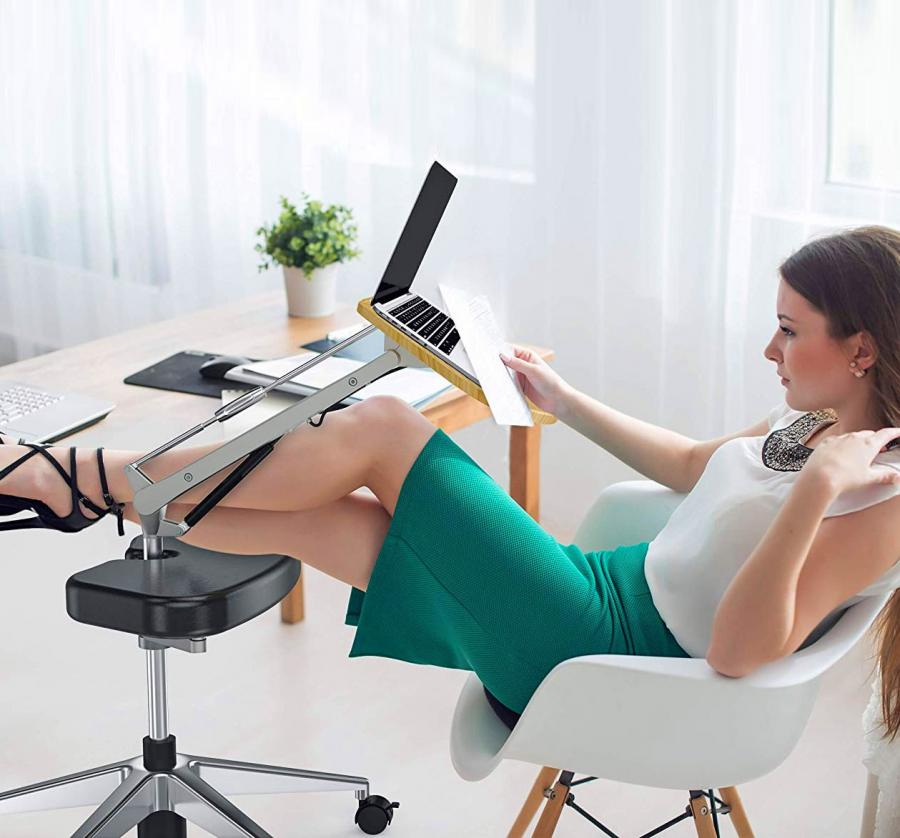 Source
The Altwork Robotic Moving Desk That Lets You Work Lying Down or Standing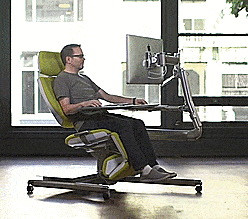 Source
This Office Chair That Lets You Sit Cross-Legged, Or in Any Position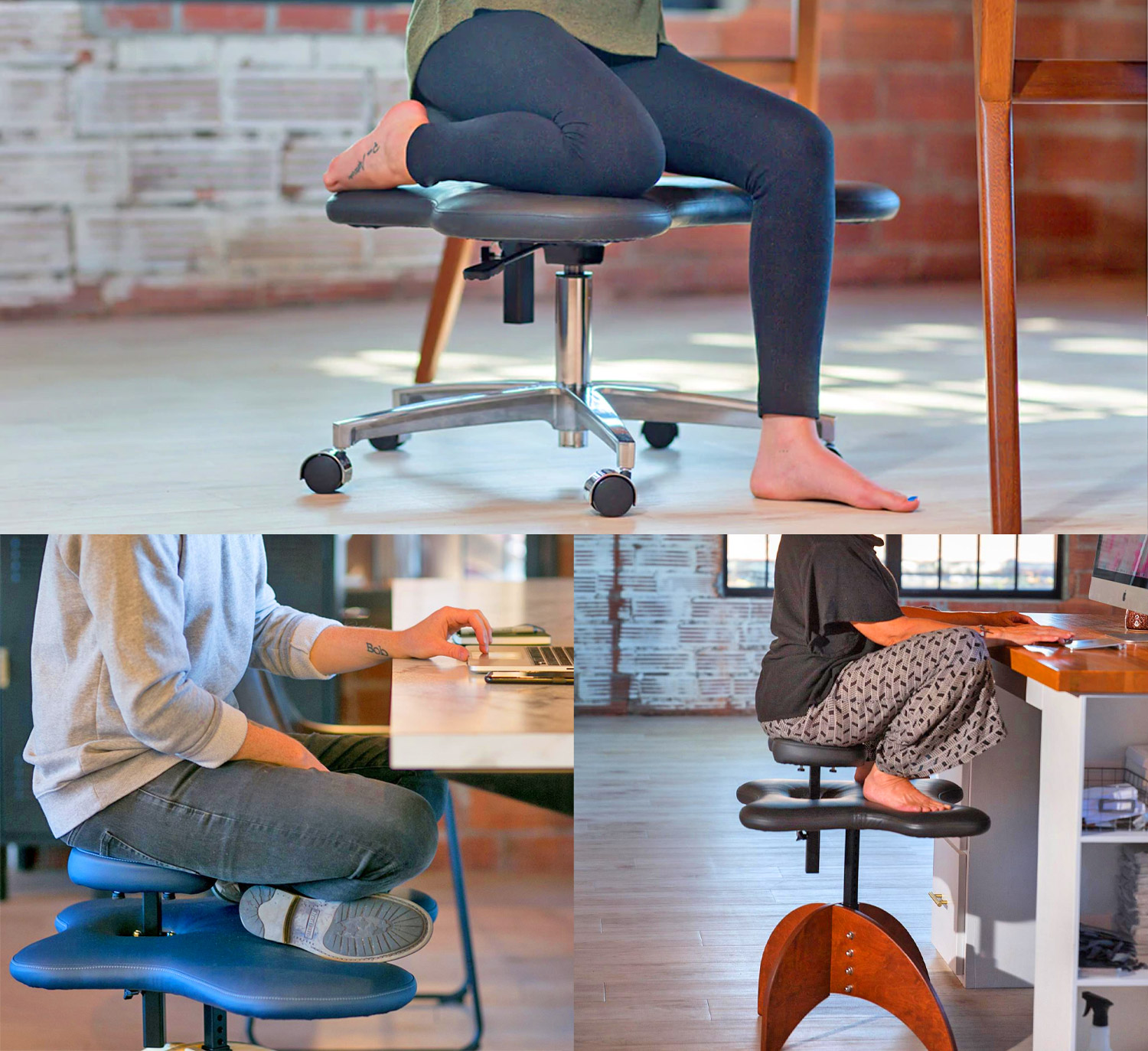 Source