This Cabinet Transforms Into a Portable Desk With a Hidden Chair
By Ryan on 01/23/2023 11:02 AM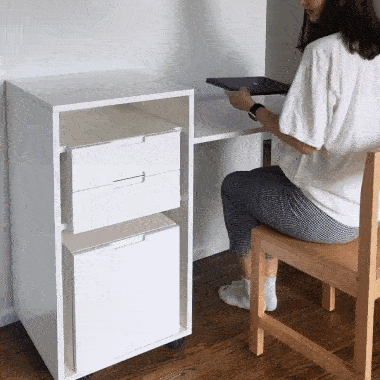 In the modern age, many workers spend much of their time at home — if not all of it. Having a home space where you can both work and have enough space to live comfortably is tough to achieve. Doubly so for those who live in the city, space-saving solutions are an absolute must, and our next feature is worth looking into if any of this describes you.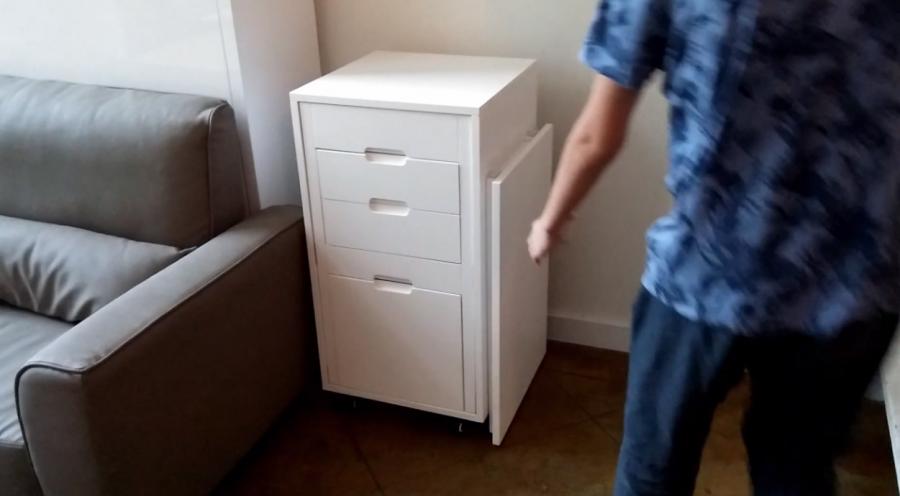 Credit: Expand Furniture
Introducing the Ludovico transforming cabinet office from Expand Furniture, a complete chair, desk and cabinet set that folds out from a simple, two-drawer filing cabinet. The fold-out office space includes two full drawers and a filing cabinet in the bottom drawer.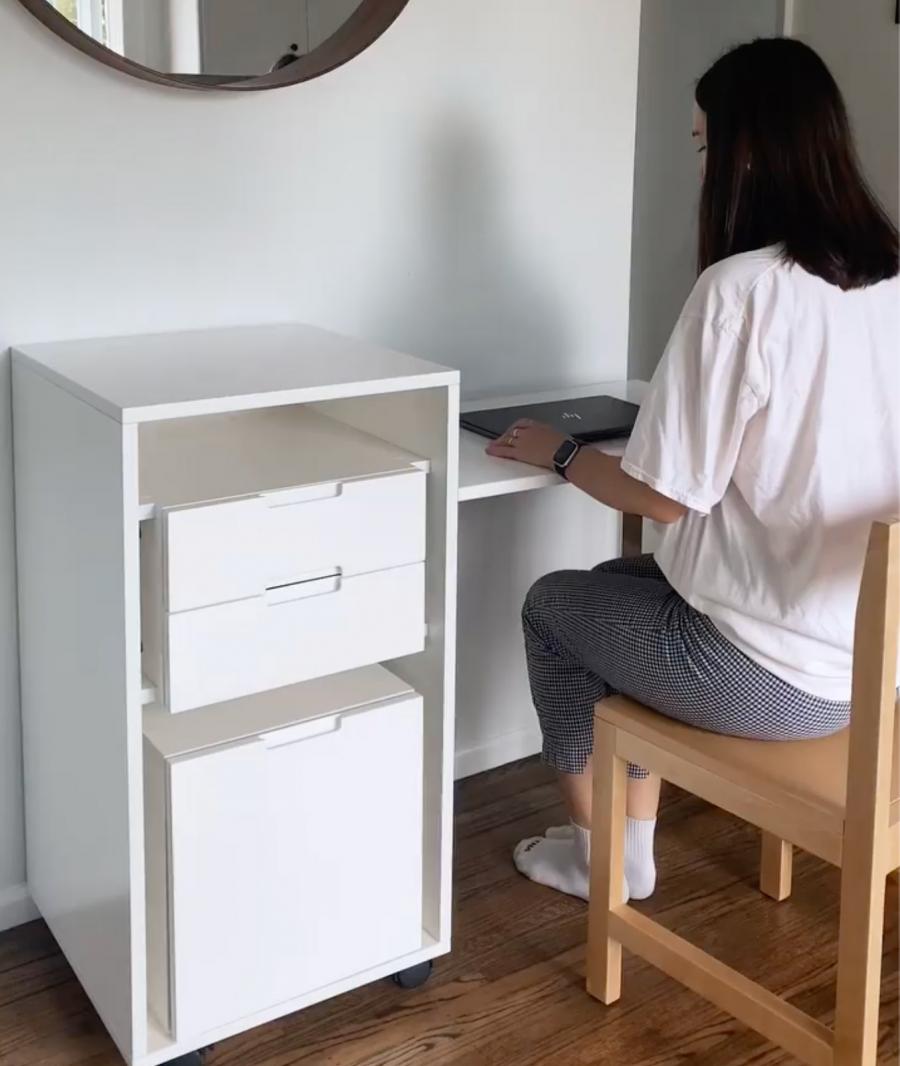 Credit: Expand Furniture
It's a perfect micro-office, concealing a chair and desktop within its design.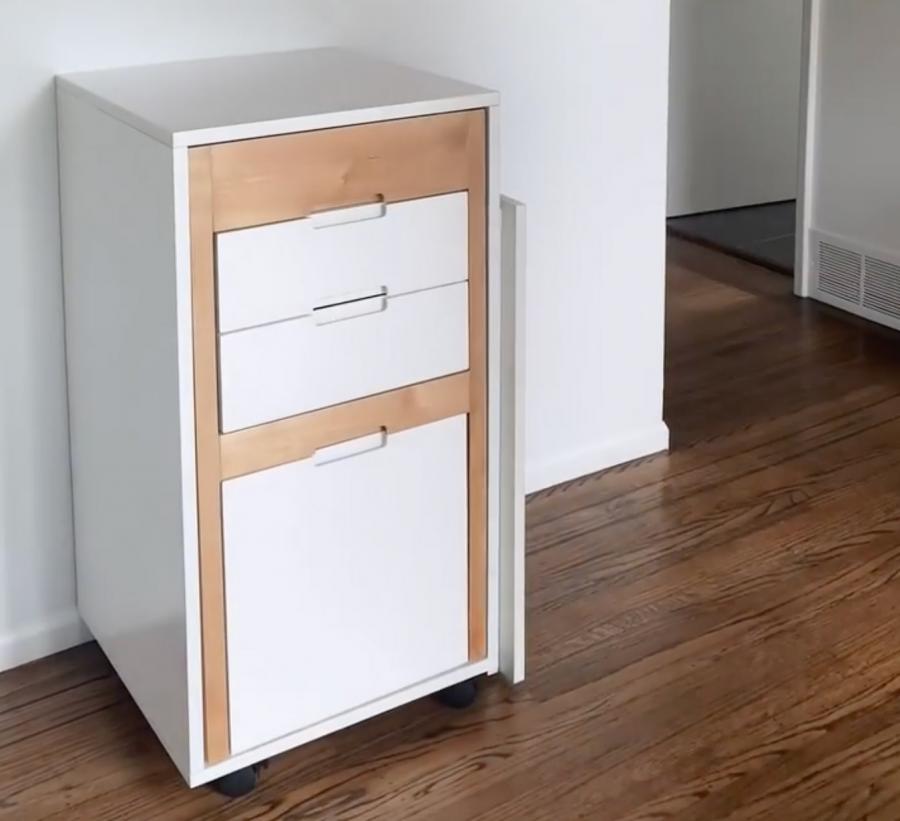 Credit: Expand Furniture
When it folds out, it reveals a desktop coming from the side, and a chair that slides right out from between the filing cabinet and the drawers — making for a perfect space-saving solution for students, work-from-home employees and just about anyone else with limited room!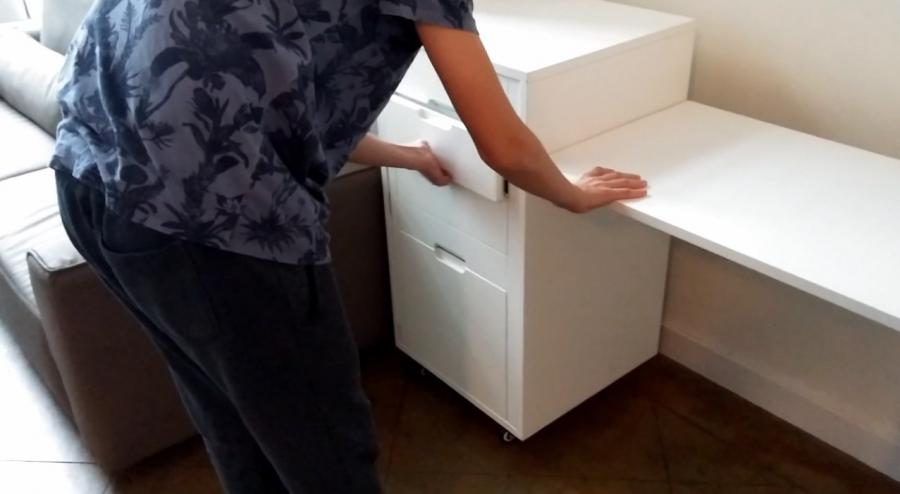 Credit: Expand Furniture
It's made from wood and you can buy the transforming desk in three separate panel finish styles: natural wood + white, glossy white and regular white.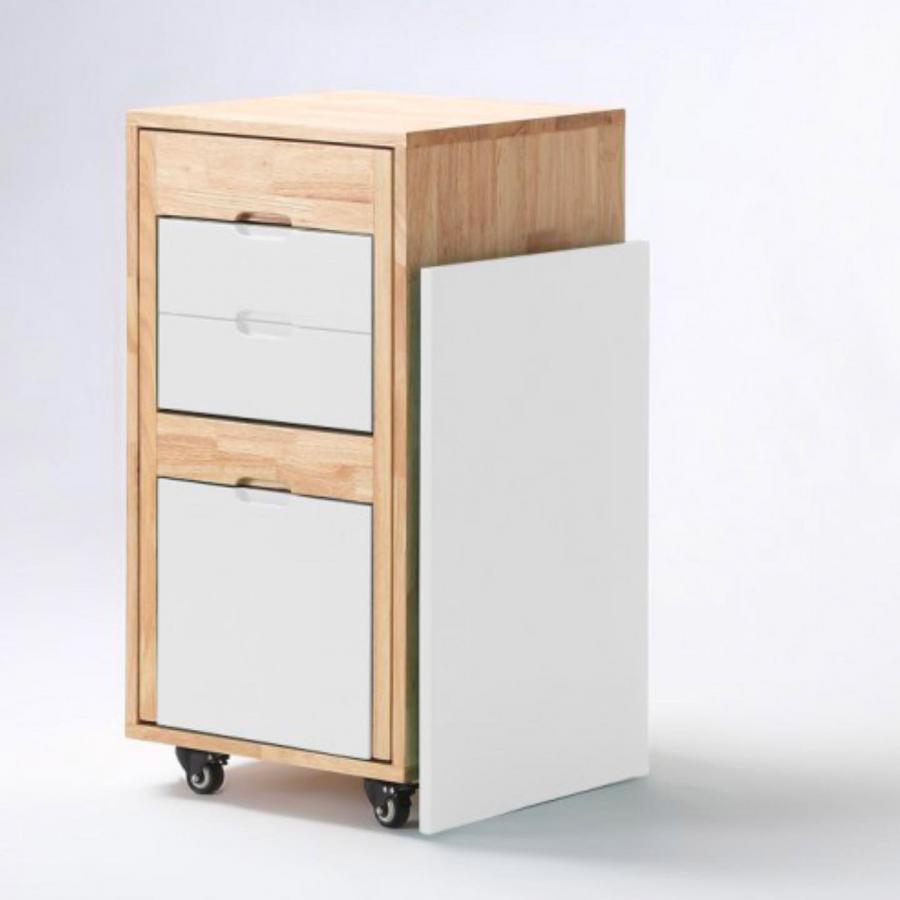 Credit: Expand Furniture
It can also be good to separate your home and work lives, which can be hard when you work from home. With this transforming cabinet office, you can literally create a workspace out of thin air in moments, and create a helpful surface on top of the newly-transformed cabinet.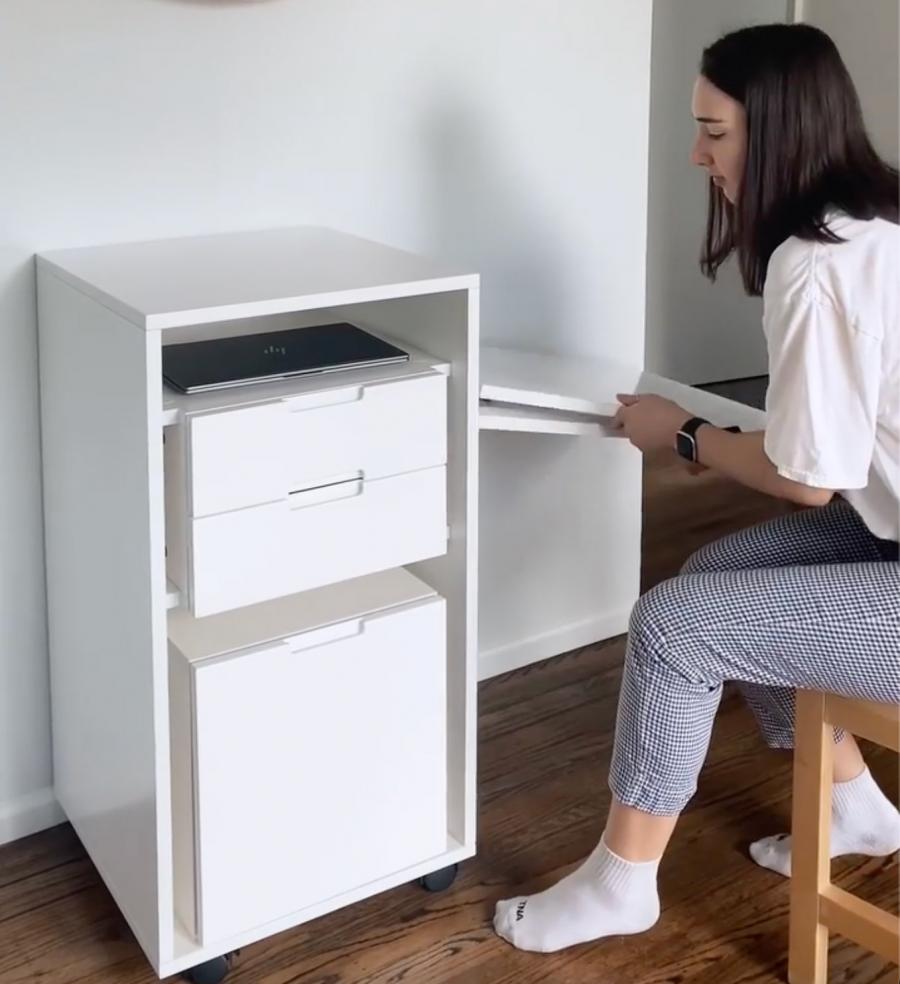 Credit: Expand Furniture
Additionally, the cabinet includes four easy-to-roll wheels making this portable desk simple to move around.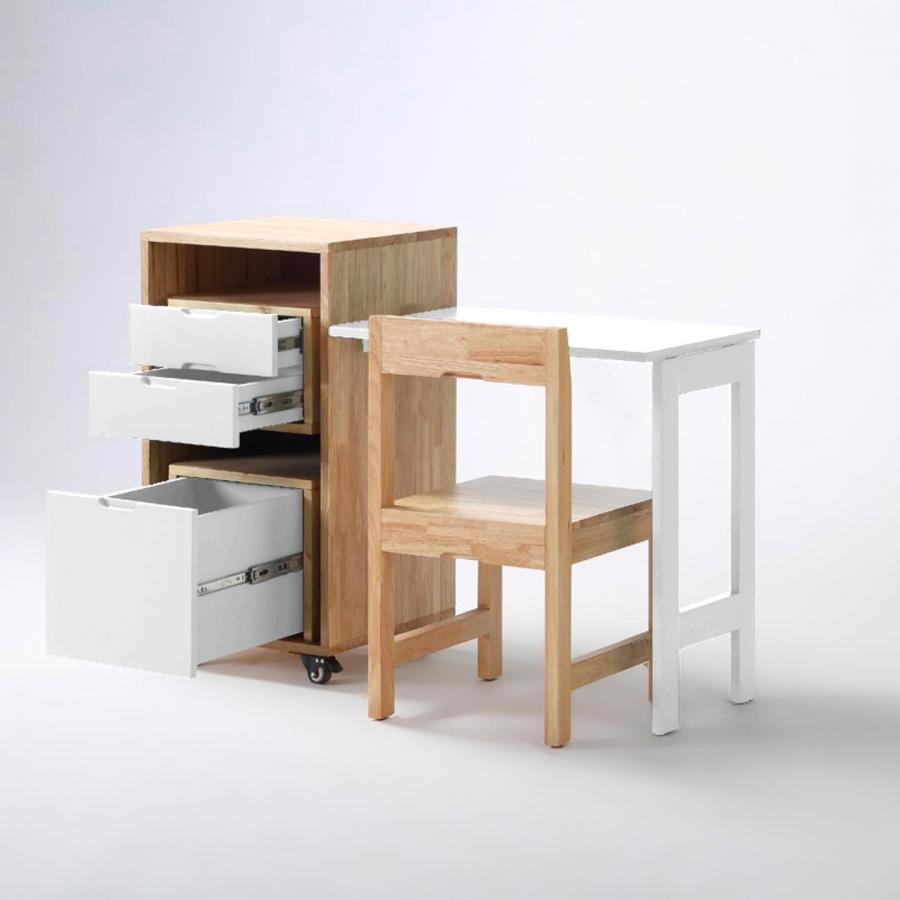 Credit: Expand Furniture
The fold-out desk has been featured in the New York Times as a "Must have for a Micro Pad," and has been awarded the Golden A' Design Award in the Furniture, Decorative Items and Homeware design category. On the inspiration for the design, Claudio Sibille said, "I found inspiration in the simplicity and functionality of Scandinavian design mixed with Pittamiglio´s castle logic."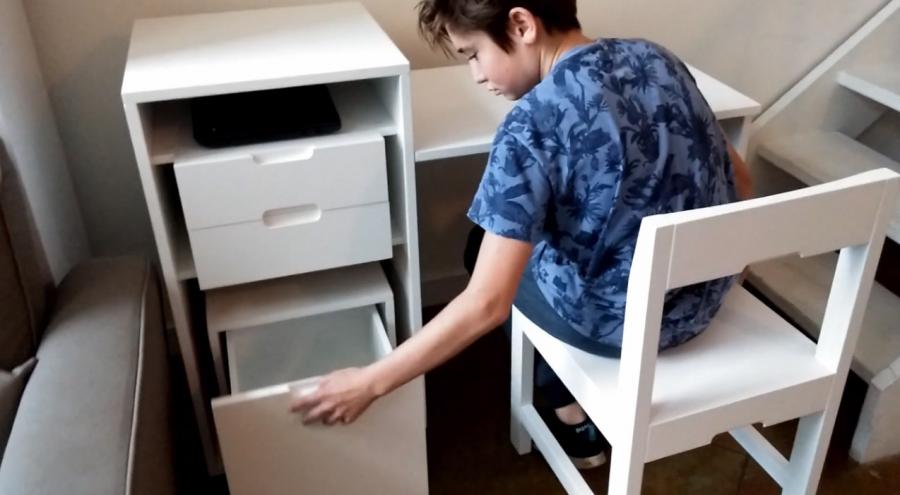 Credit: Expand Furniture
Pairing this transforming office with other OddityMall features such as the transforming Murphy cabinet bed and this ultimate dog-feeding station can save tons of space. Or, if you're looking for something similar to the transforming portable desk, you can also check out this secret folding desk that has a similar concept, without the chair.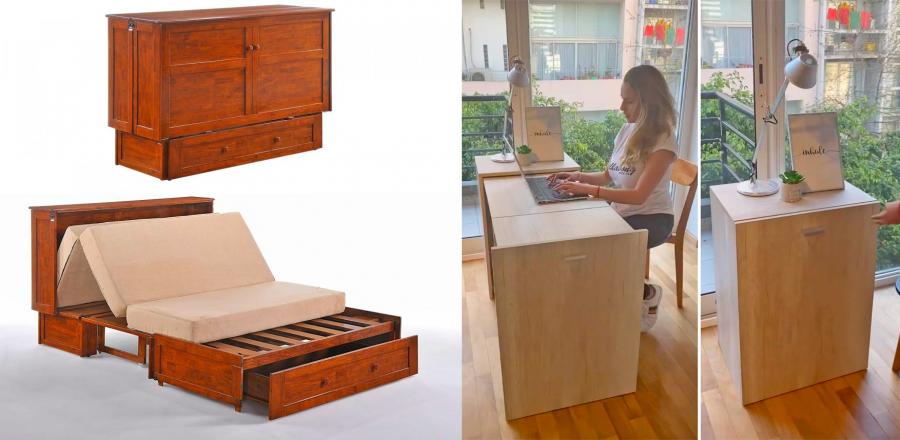 When folded to conceal the desk, the Ludovico hidden desk filing cabinet measures 18.4 inches wide by 18.4 deep by 35.4 inches tall.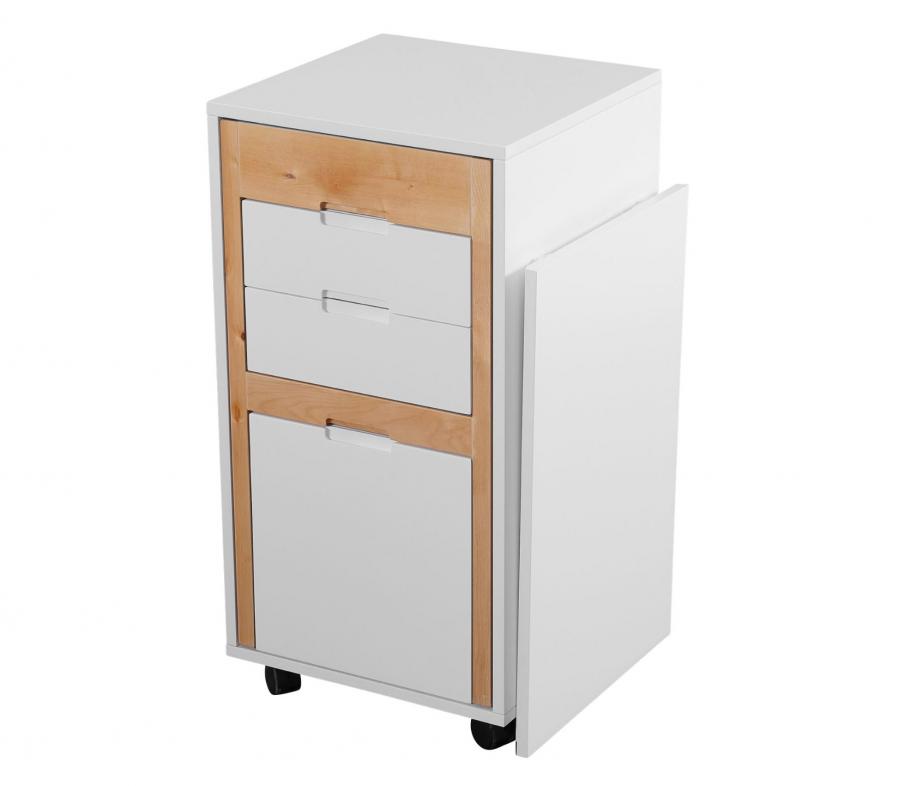 Credit: Expand Furniture
Opening the flip table desktop adds about 28.3 inches of width for a total of about 47 inches wide, and the desktop sits about 29 inches tall.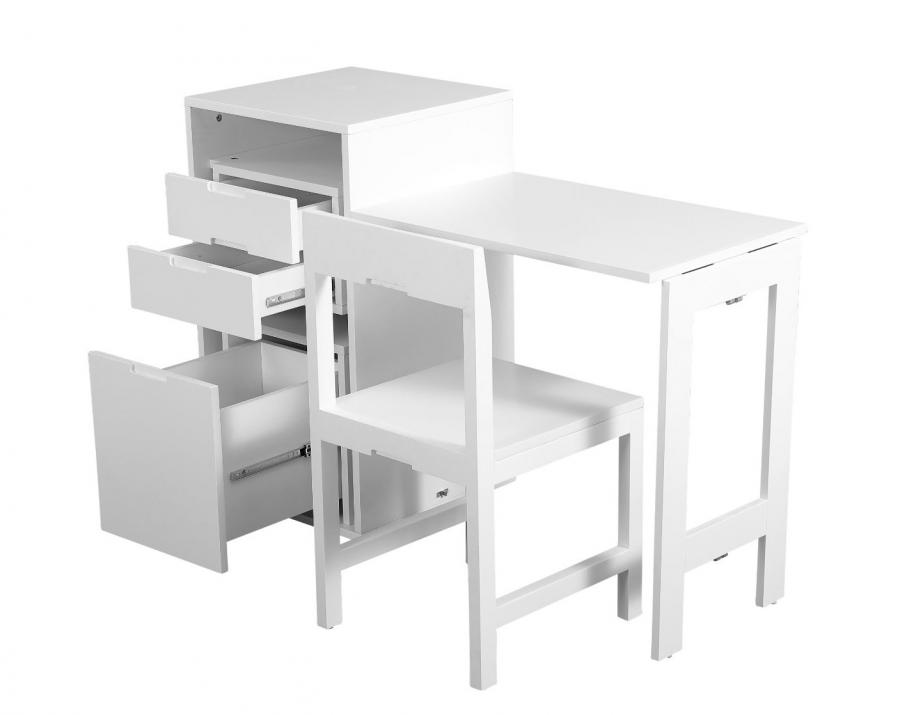 Credit: Expand Furniture
Inside the filing cabinet, you'll find a space of 10.6 inches wide, 9.75 inches high and 14.5 inches deep. The drawers have a shorter internal volume of 10.6 inches wide, 2.6 inches high and 14.5 inches deep.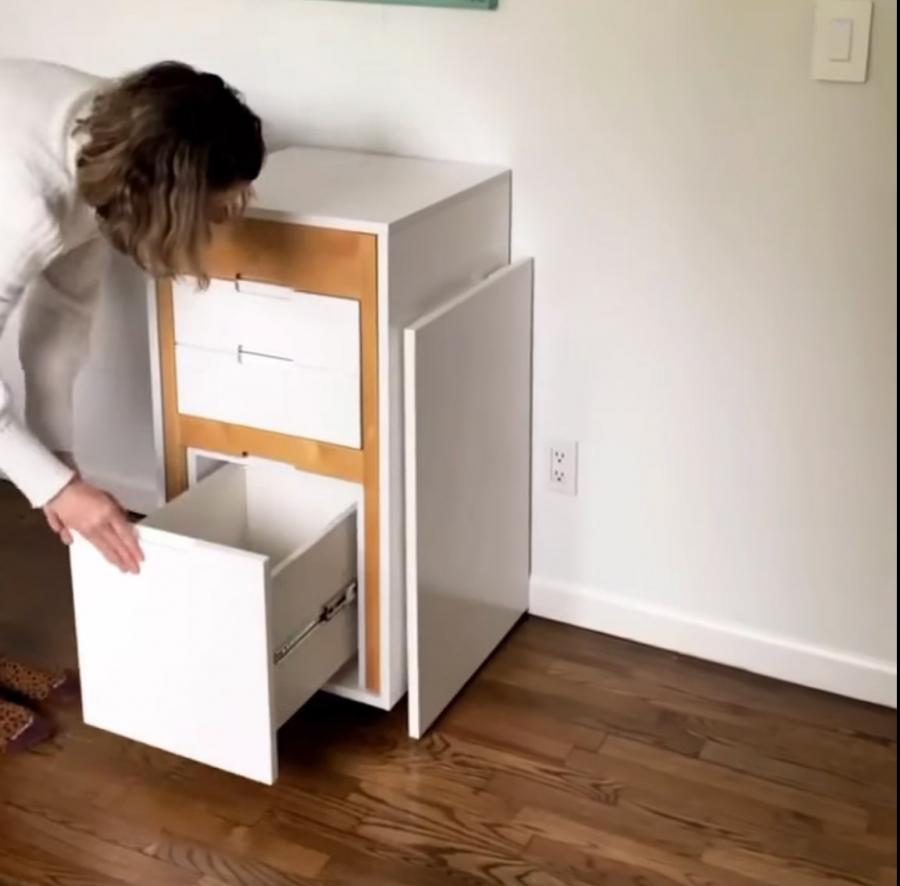 Credit
In a recent five-star review of the transforming office entitled "The perfect small desk!" Sandra wrote, "This piece is even better than we had hoped! It fits perfectly in our small apartment. The drawers slide easily and are well made. The bottom drawer holds a file folder vertically and not horizontally. We love it!"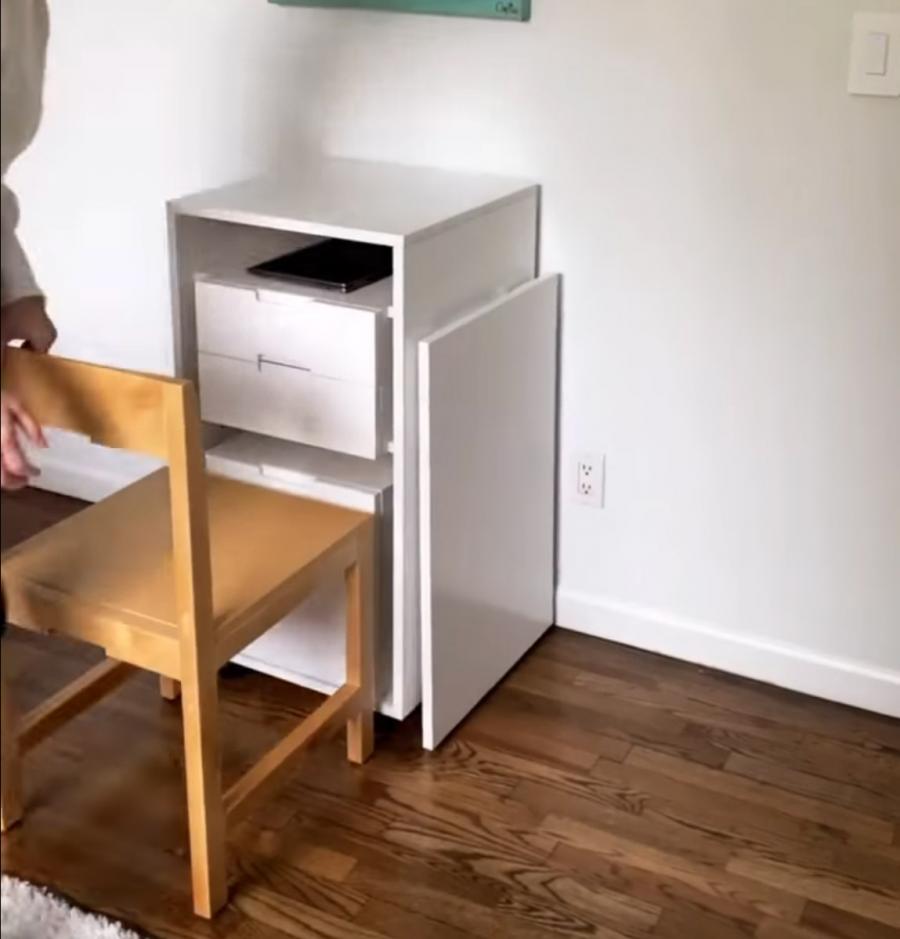 Credit
The shop says shipping takes roughly one to three weeks, and buyers in North America can look forward to free shipping. Purchase of the fold-out desk and chair also includes an extended 500-day warranty on mechanics.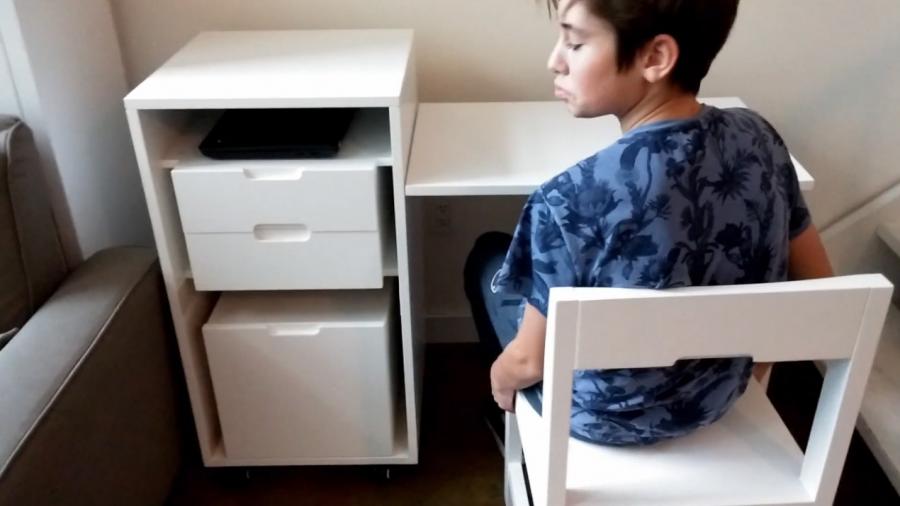 Credit: Expand Furniture
No matter what your needs for a space-saving desk are, this simple fold-out desk is an excellent option for any home office space.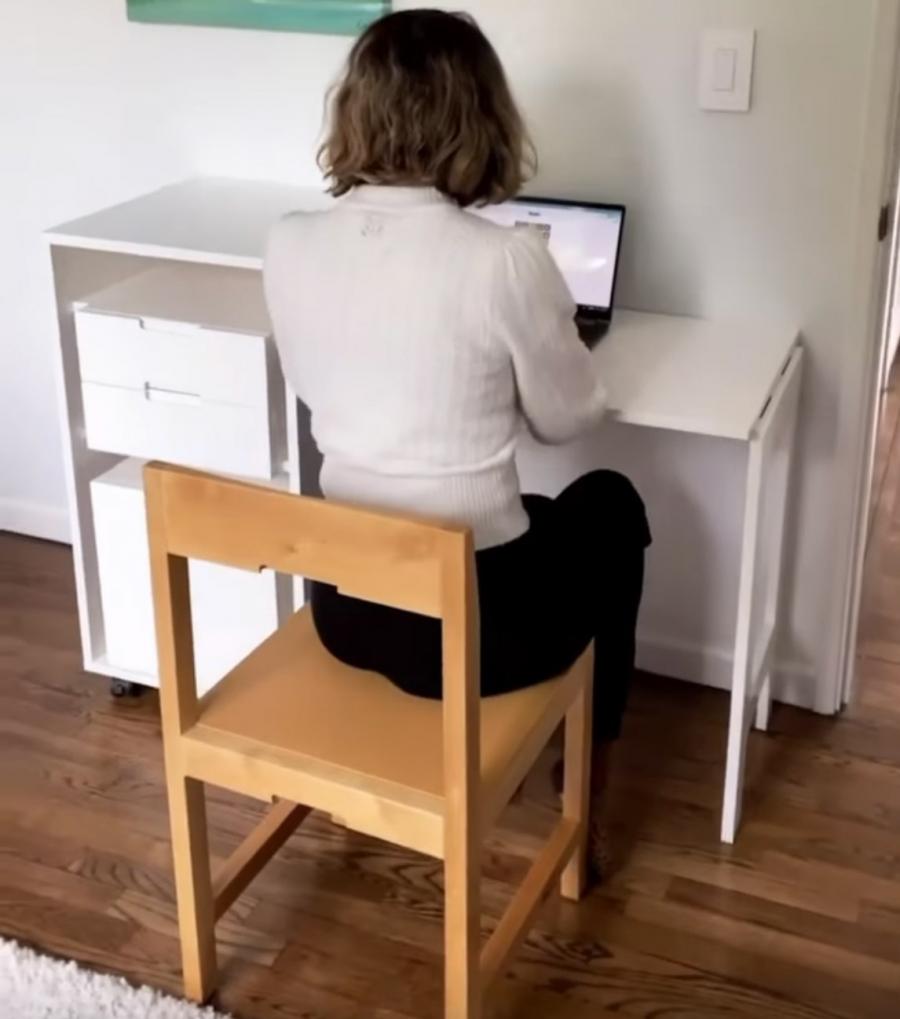 Credit
Enjoy a lot more space for activities in your apartment, condo, house or otherwise with the Ludovico transforming office space, and you'll be glad you did.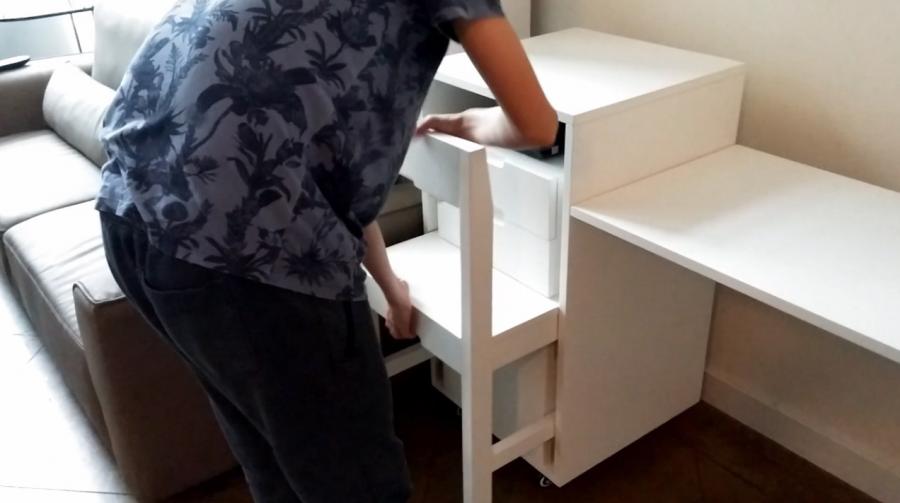 Credit: Expand Furniture
You can snag the Ludovico transforming office desk and chair for around $1,500 bucks from Expand Furniture.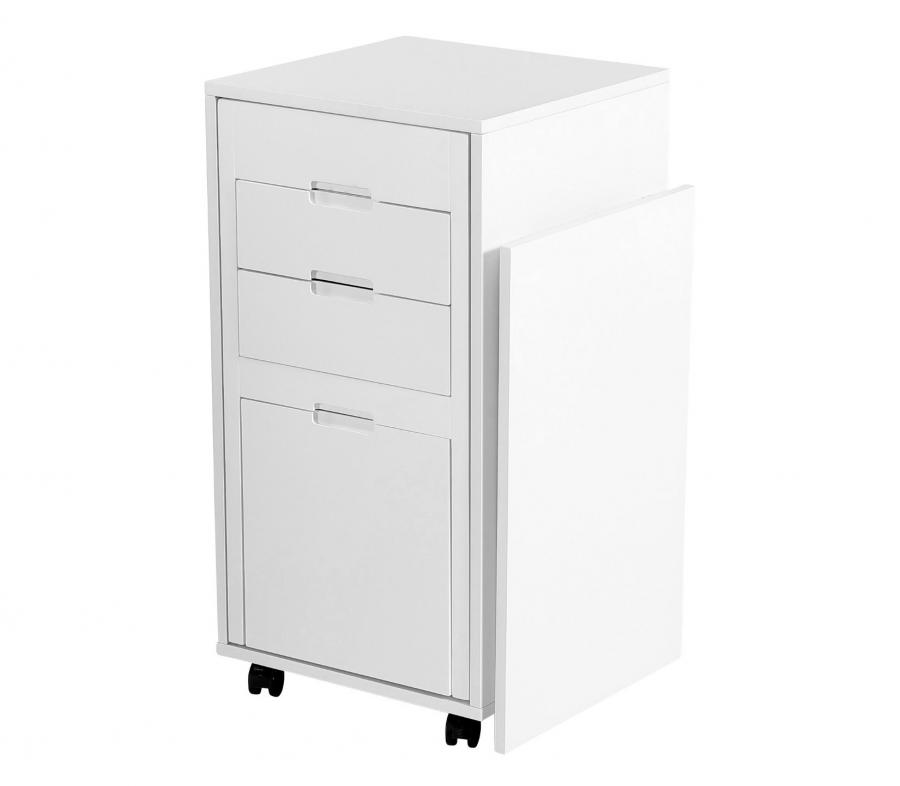 Credit: Expand Furniture
Check out the transforming cabinet desk with a hidden chair in action via the video below.
Subscribe To Our YouTube Channel