This Secret Folding Desk Converts From a Filing Cabinet To a Full Working Desk
By Ryan on 01/31/2022 10:22 AM (Updated: 01/31/2022 8:30 PM)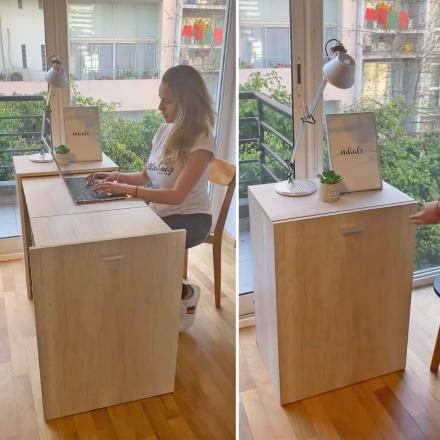 Here at OddityMall, one of our favorite things to share (aside from the occasional chicken arms) are space saving innovations for people that live in small homes or apartments. If you've stuck around long enough, you've seen everything from the ascending Murphy bed to this ingenious sofa that can be converted into three twin mattresses.

Following this trend, today we're focusing on cleverly designed furniture that you can fold up or hide any time you need extra room for activities. For example, take a gander at the "Scandinavian Secret", a name that makes me think of a gritty Danish crime drama.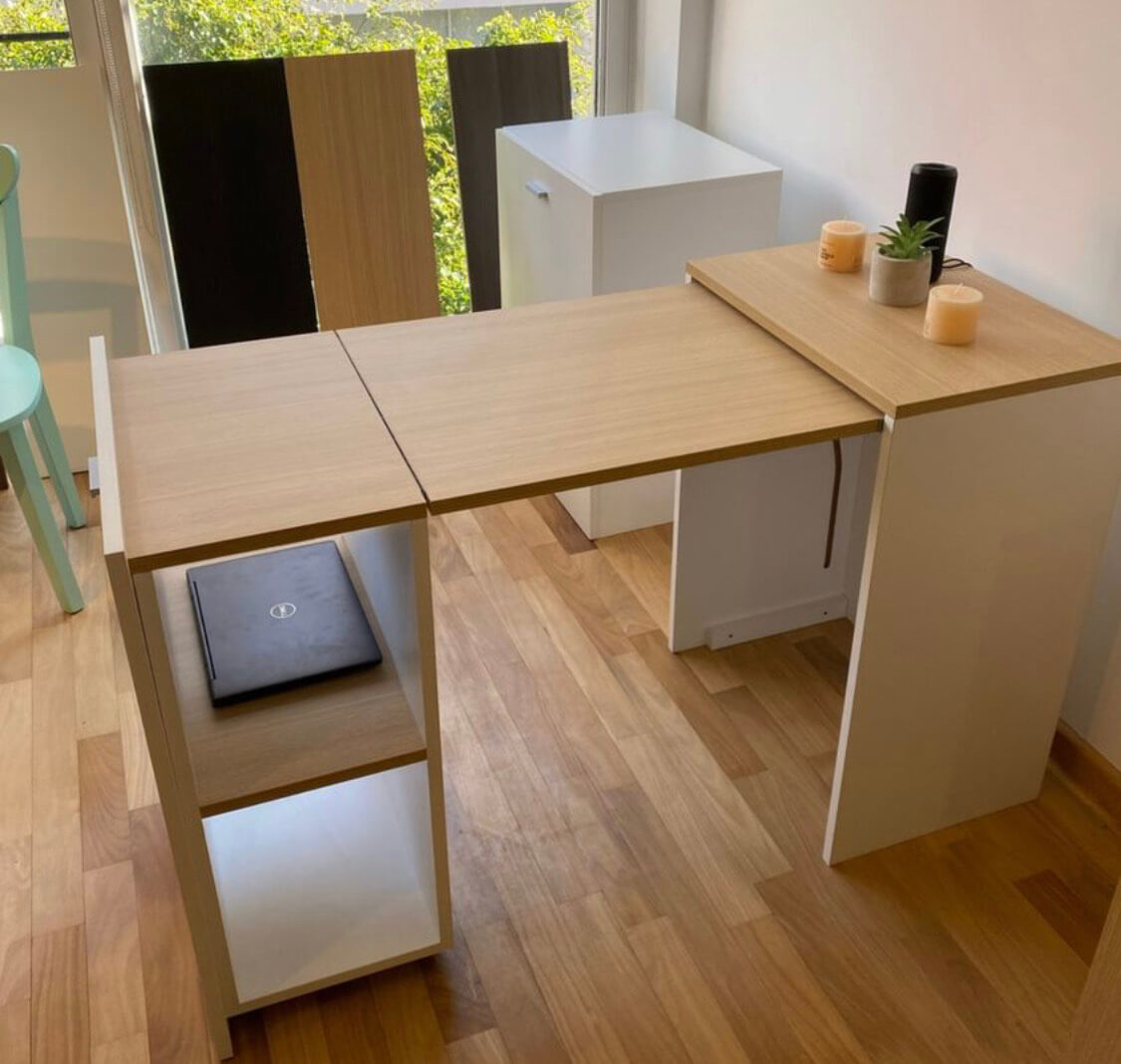 Credit: hwmuebles
This elegantly designed piece of furniture starts as an unassuming, standalone file cabinet that's a little under 15 inches deep and 22 inches wide.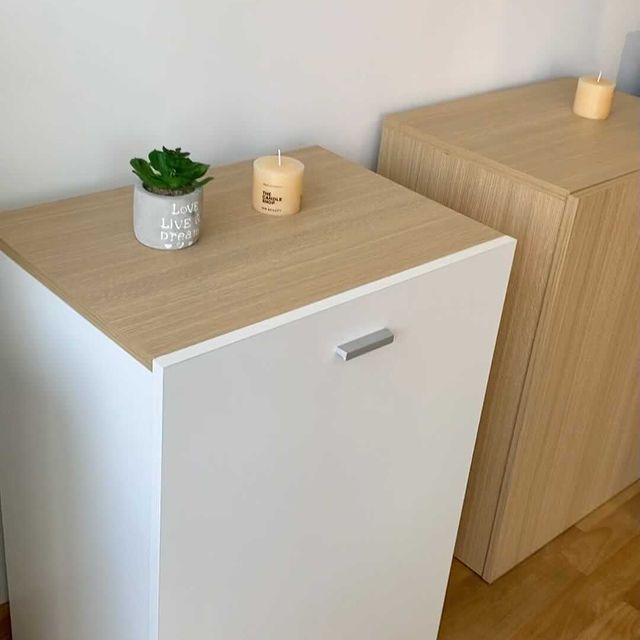 Credit: hwmuebles
Once expanded the secret desk features over 51 inches of surface space and two spacious shelves!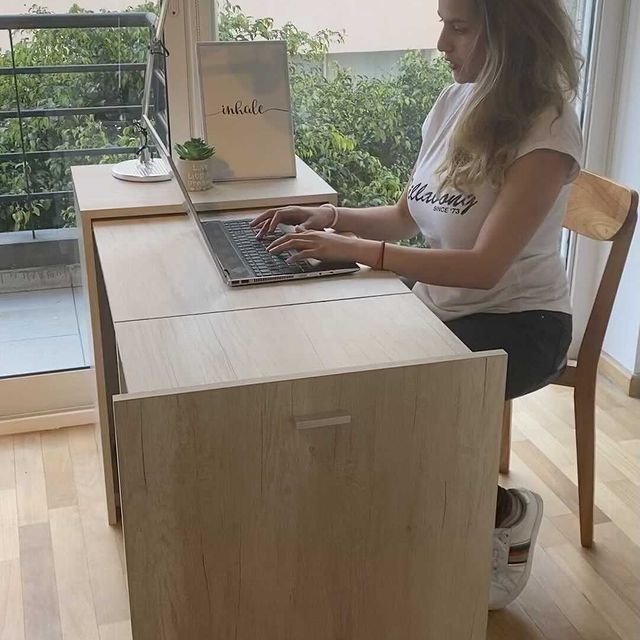 Credit: hwmuebles
The expanding desk component is built on wheels so you can easily collapse or expand the piece whenever you'd like. The look of the space saving desk is inspired by minimalist Scandinavian design with soft white and light wood accents.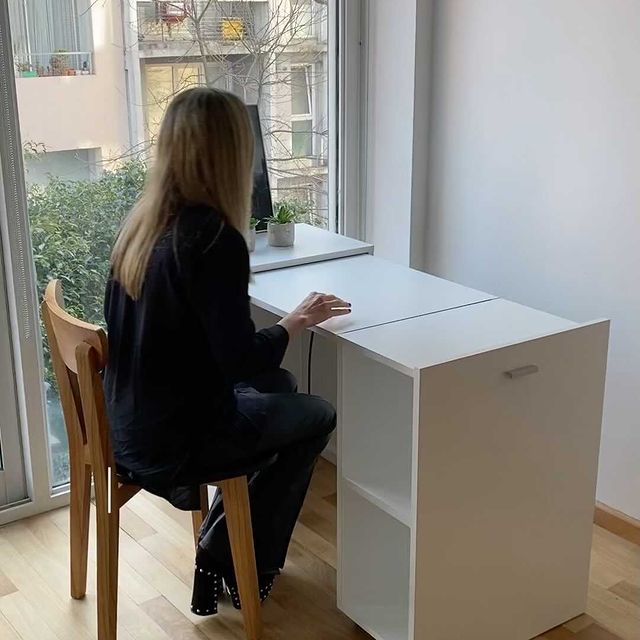 Credit: hwmuebles
In smaller or homes and apartments, the secret folding desk works great as a bedside table when not in use!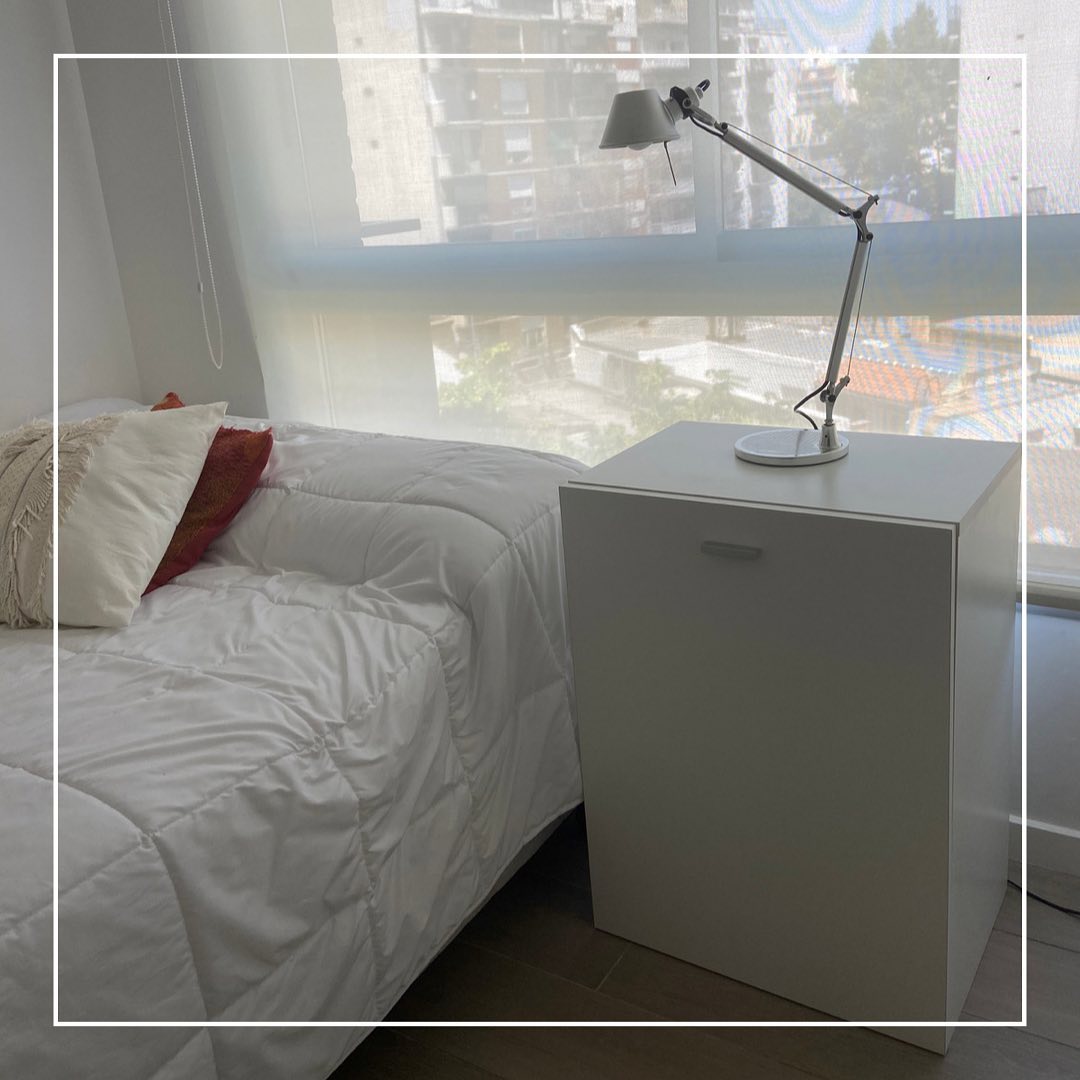 Credit: hwmuebles
The unique folding desk that turns into a filing cabinet is made from melamine, and comes in a few different Scandinavian color styles to choose from.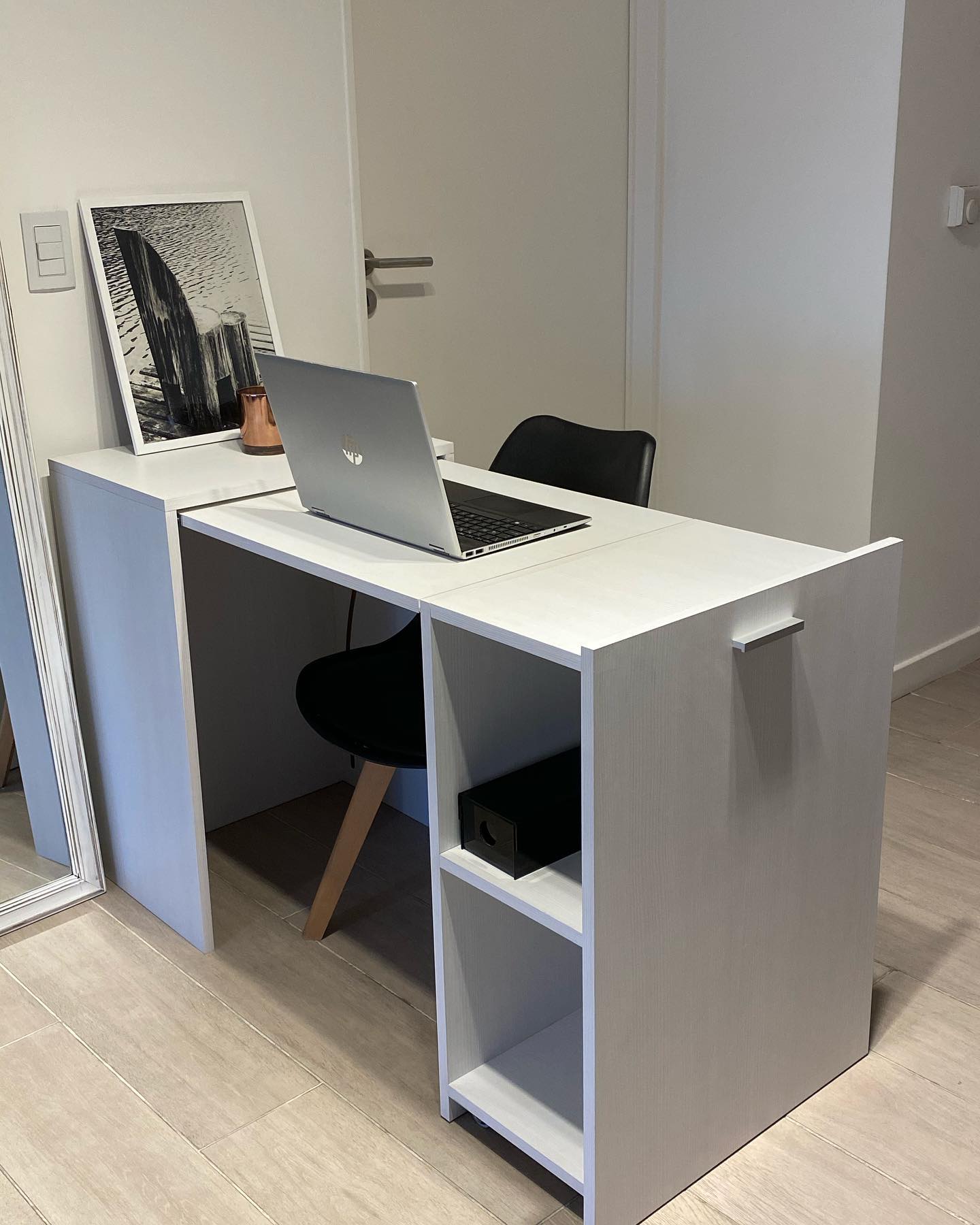 Credit: hwmuebles
The company behind the secret desk, HW Muebles, is pretty much leading the charge of stylish yet space saving furniture. In addition to the unassuming and elegant Scandinavian Secret, the company is selling innovations like the "Double Paradise", an extremely slim cabinet on wheels that starts at 9.8 inches deep and around 31 inches wide. Once fully expanded, you have a super spacious dining table with a total surface length of over 60 inches!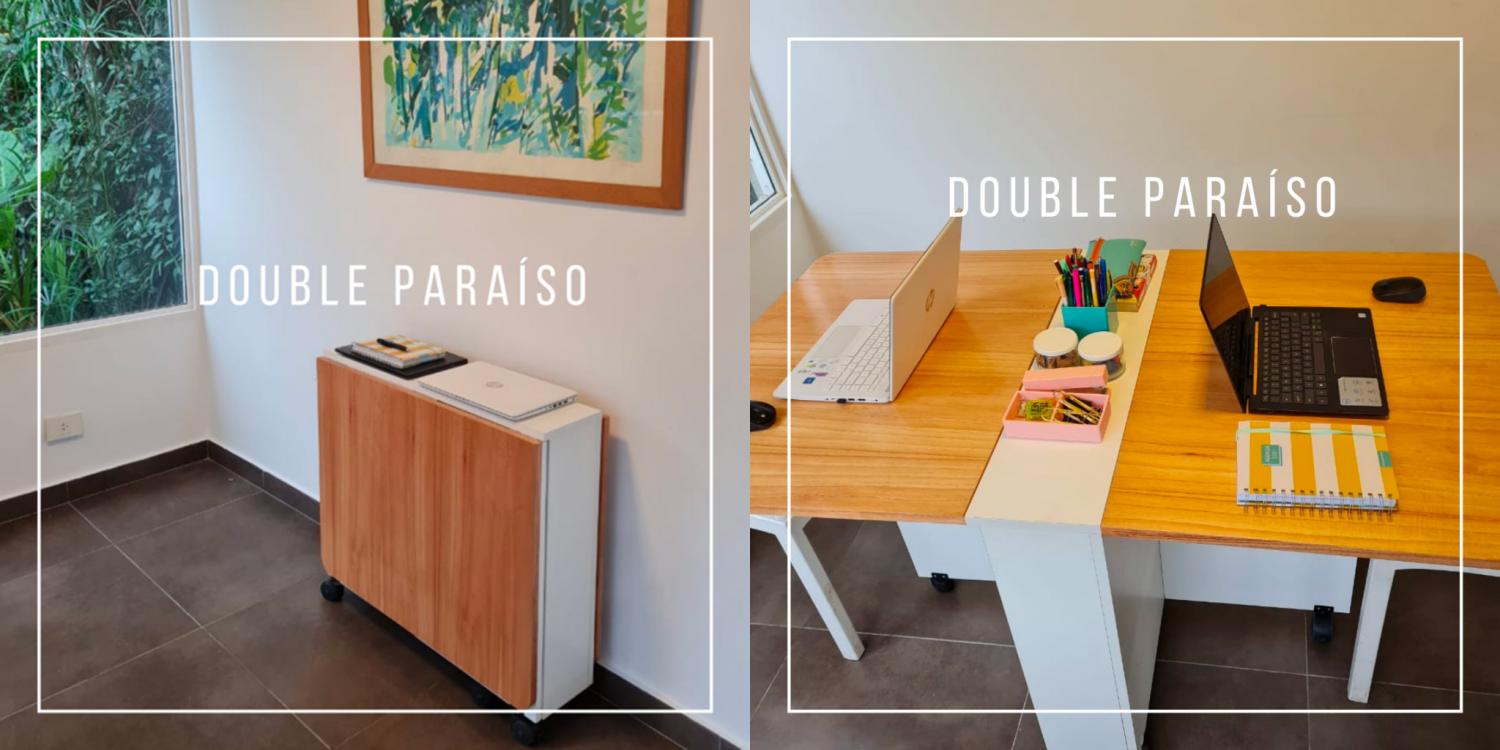 Credit: hwmuebles
The unique double folding table can be used as either a double desk for two people or a dining table. It's cleverly designed to let the user only unfold one size if they wish, and both sides if they have company or need even more space.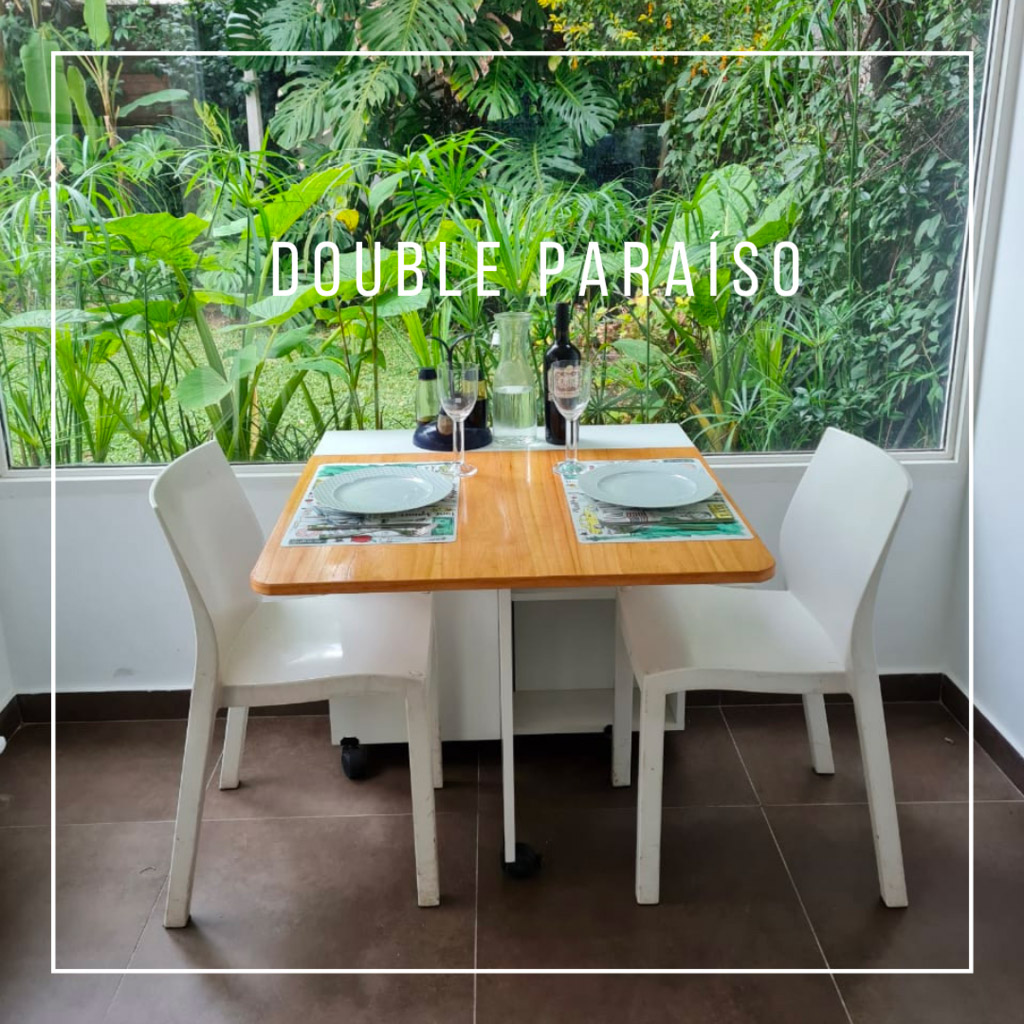 Credit: hwmuebles
Other clever creations sold by HW Muebles include the Ratona Lift Table Paradise, which is basically a coffee table with a lifting component so you can make the surface wider and taller, just in case you're sitting on the couch and feeling too lazy to lean forward.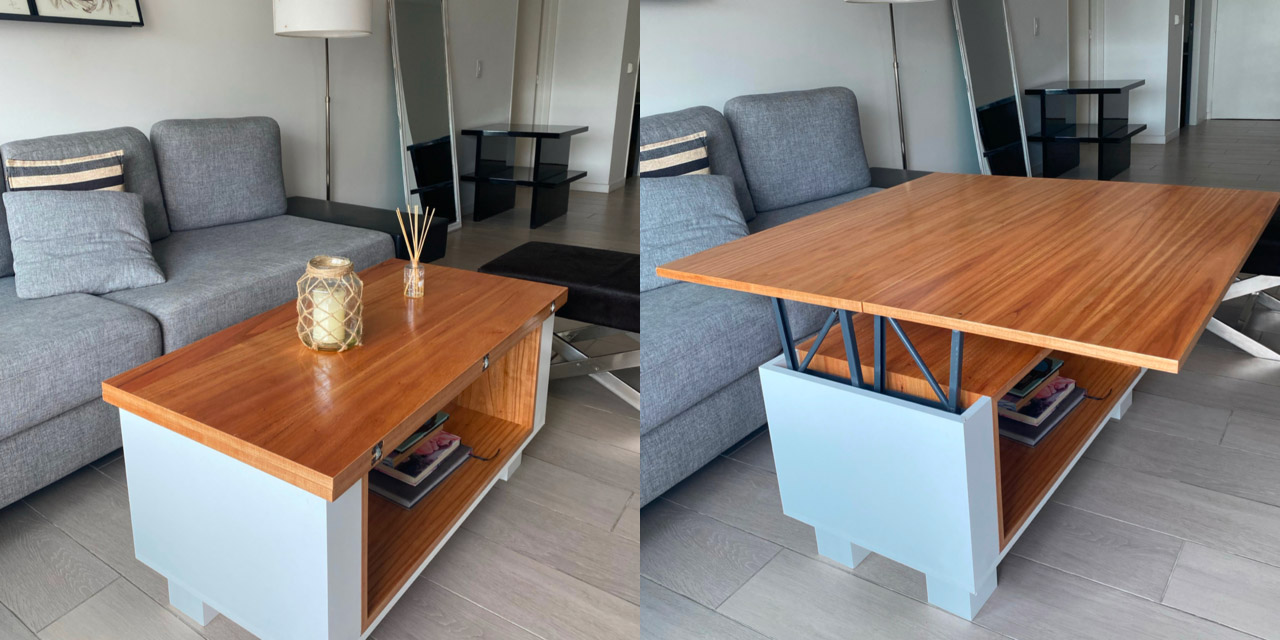 Credit: hwmuebles
They also have another version of a secret folding desk called the Smart Desk. When folded up, this desk becomes a lot smaller than the filing cabinet version as it extends out just 7.8 inches from the wall.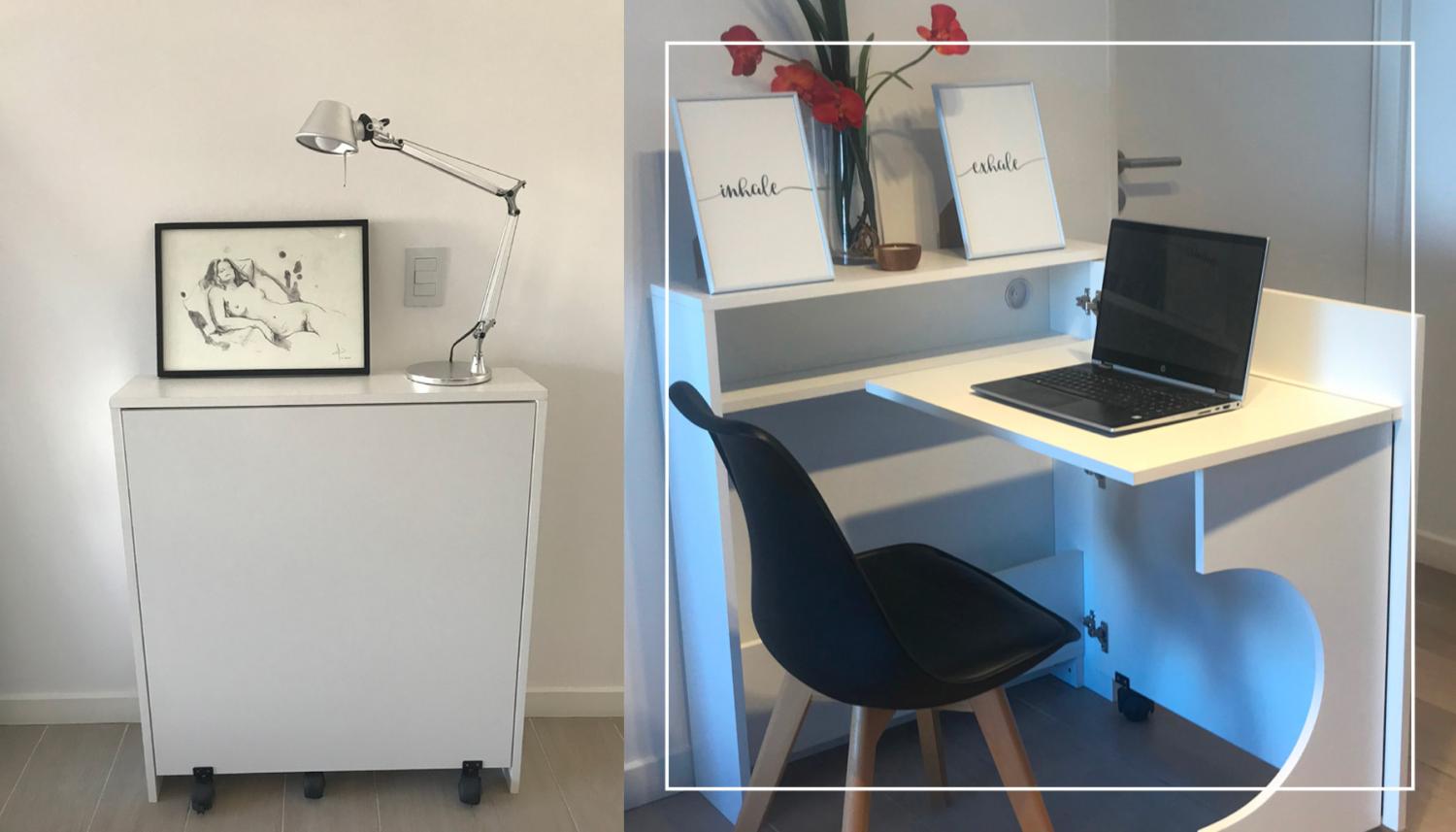 Credit: hwmuebles
Currently, the secret folding desk is currently listed at a price of around $408.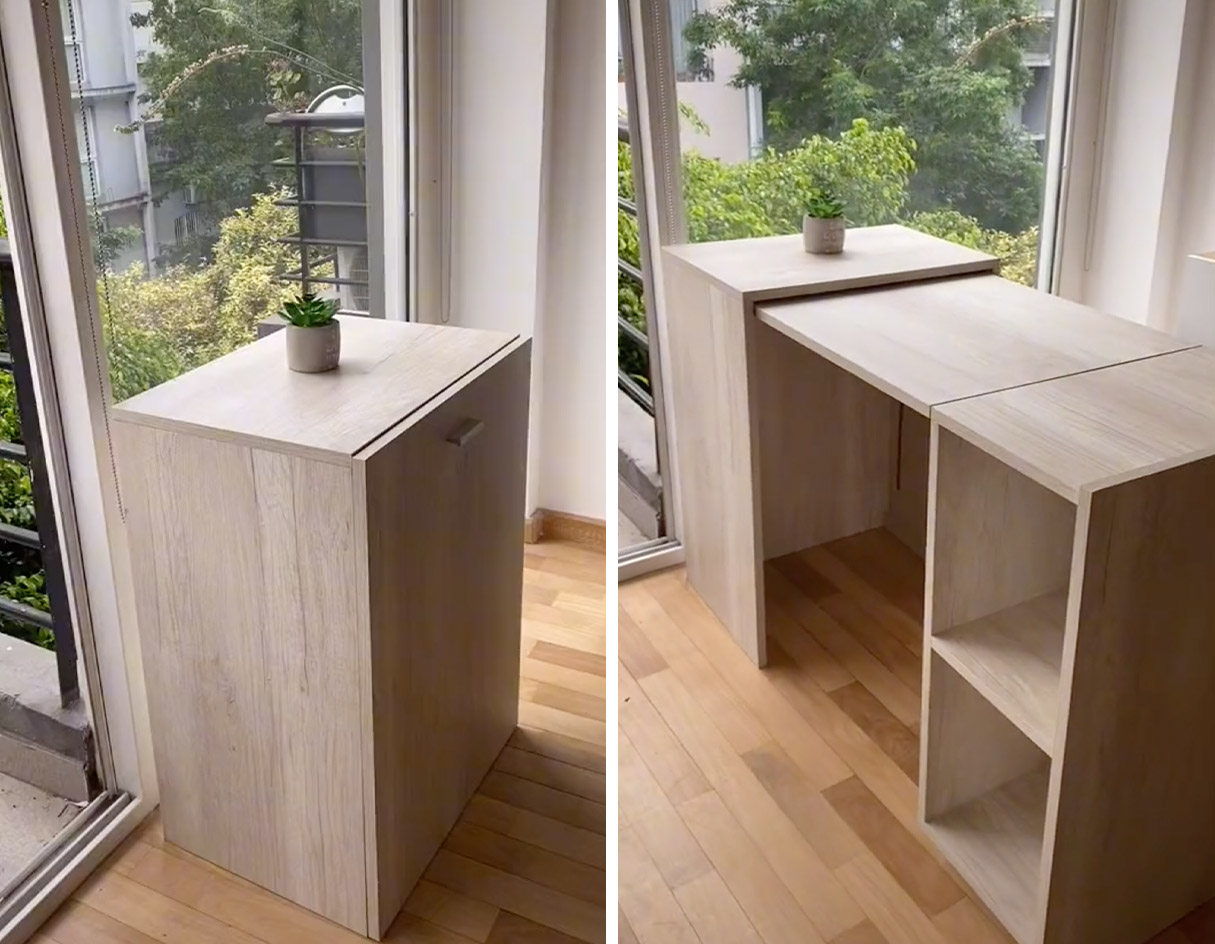 Credit: hwmuebles
Check out the secret folding desk by HW Muebles in action via the video below.
Subscribe To Our YouTube Channel