This Transforming Bunk Bed Sleeps 3 and Converts To a Sofa When Not In Use
By Ryan on 09/17/2021 8:47 AM (Updated: 09/12/2022 9:25 AM)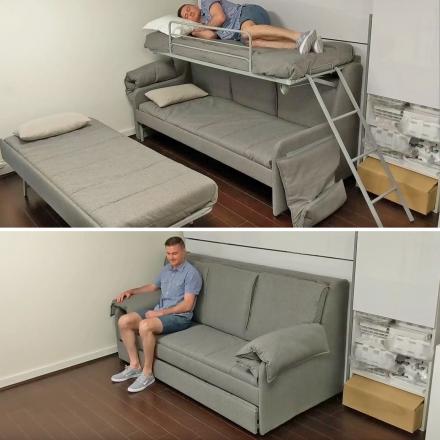 Here at OddityMall, we're kind of crazy bed experts. We've shown you everything from this futuristic descending murphy bed to the all-in-one smart bed with built-in air purifiers and Bluetooth speakers. If it wasn't for us, you'd still be sleeping in your parents' twin bed (gross!) and not this badass helicopter bed. Sure, that last one is for kids, but a little fetal position sleeping never hurt anyone!
No need to thank us, it's what we're here for. And today, we're here to show you something totally different: an innovative sofa bed that can be easily transformed into a bunk bed! Manufactured and designed in Italy, this stylish couch can be converted into enough beds to sleep three individuals!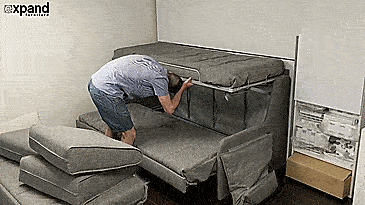 Each of the three mattresses is hidden and incorporated into the innovative design of the couch. One twin mattress makes the sofa cushion, one makes the back of the couch, and the third bed slides underneath.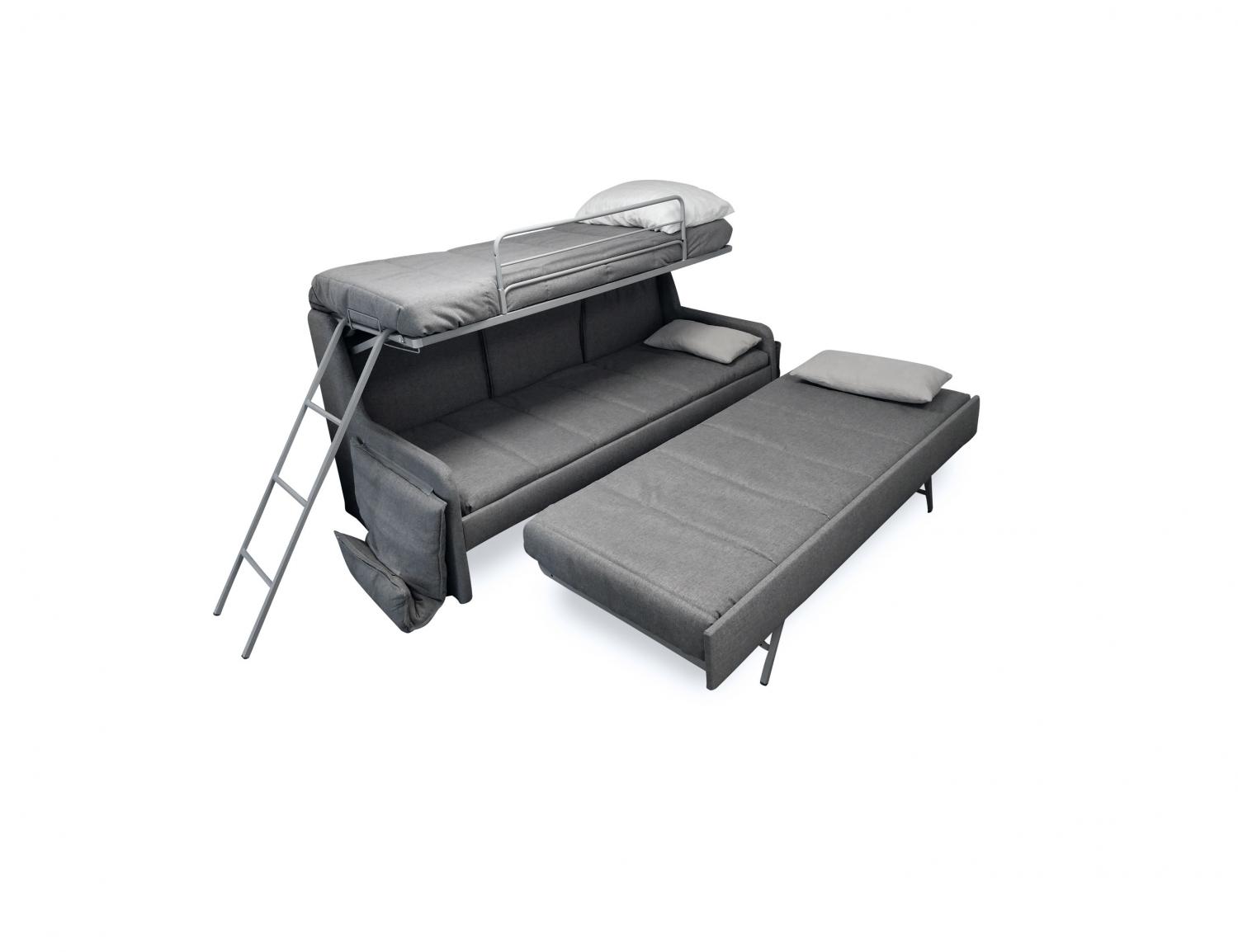 The two beds on the bottom can also be combined to make a spacious queen sized bed!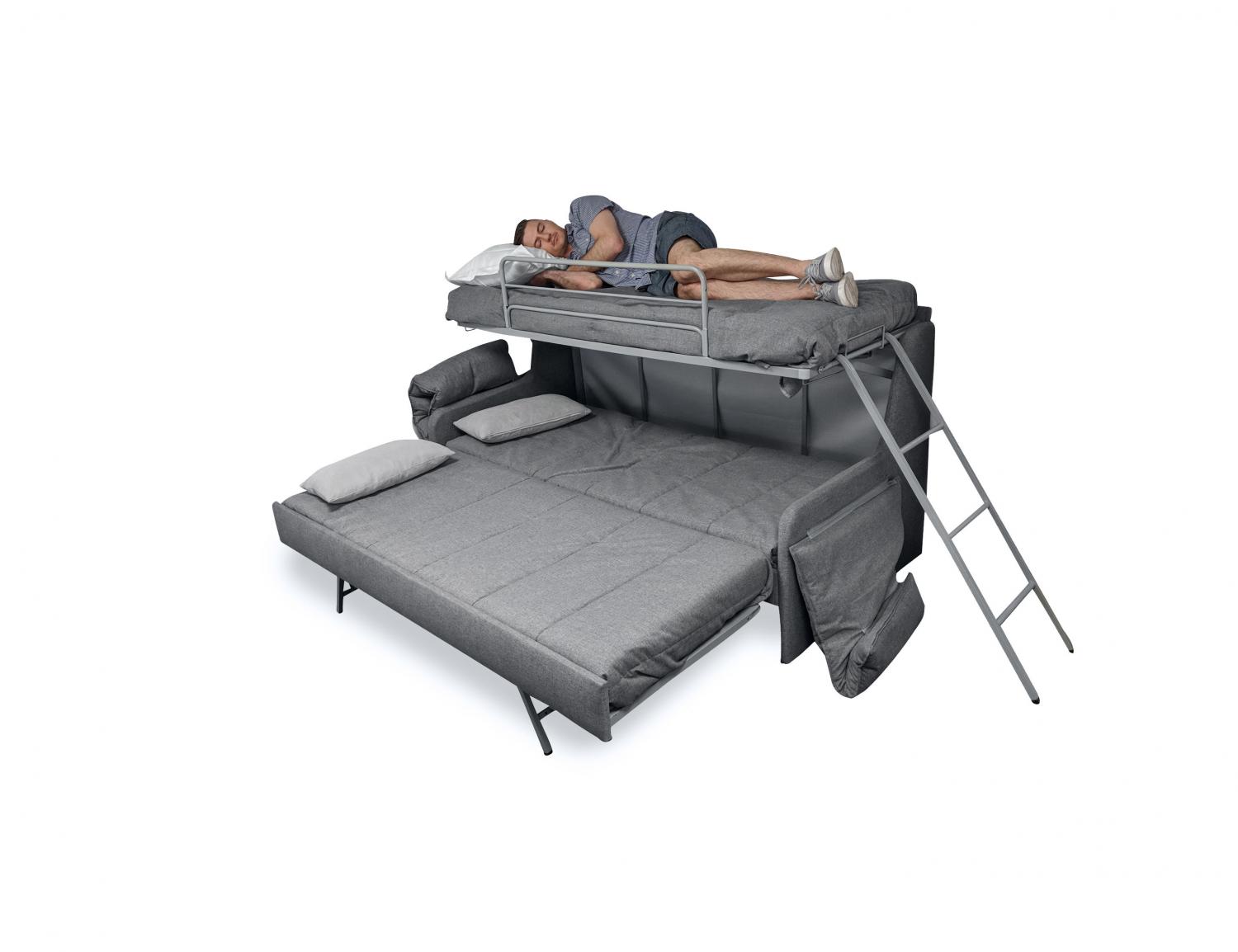 The entire sofa can be converted into three beds and vice versa in less than five minutes, allowing you to save an incredible amount of space and time with very little effort.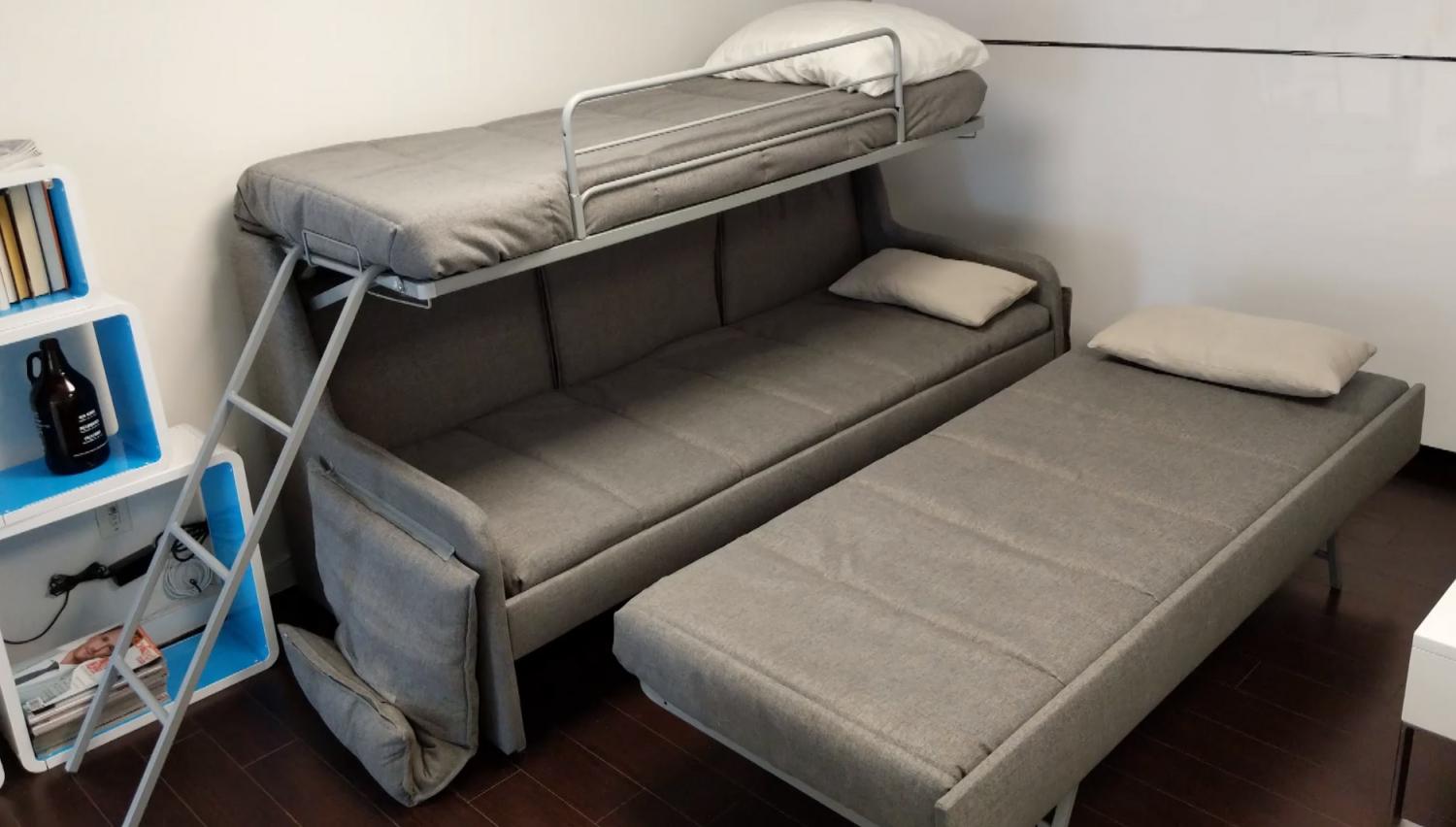 Each unit is made to order and comes almost entirely assembled upon delivery! No more complicated assembly madness a la IKEA. The bulk of the assembly just involves adding the rail and the ladder.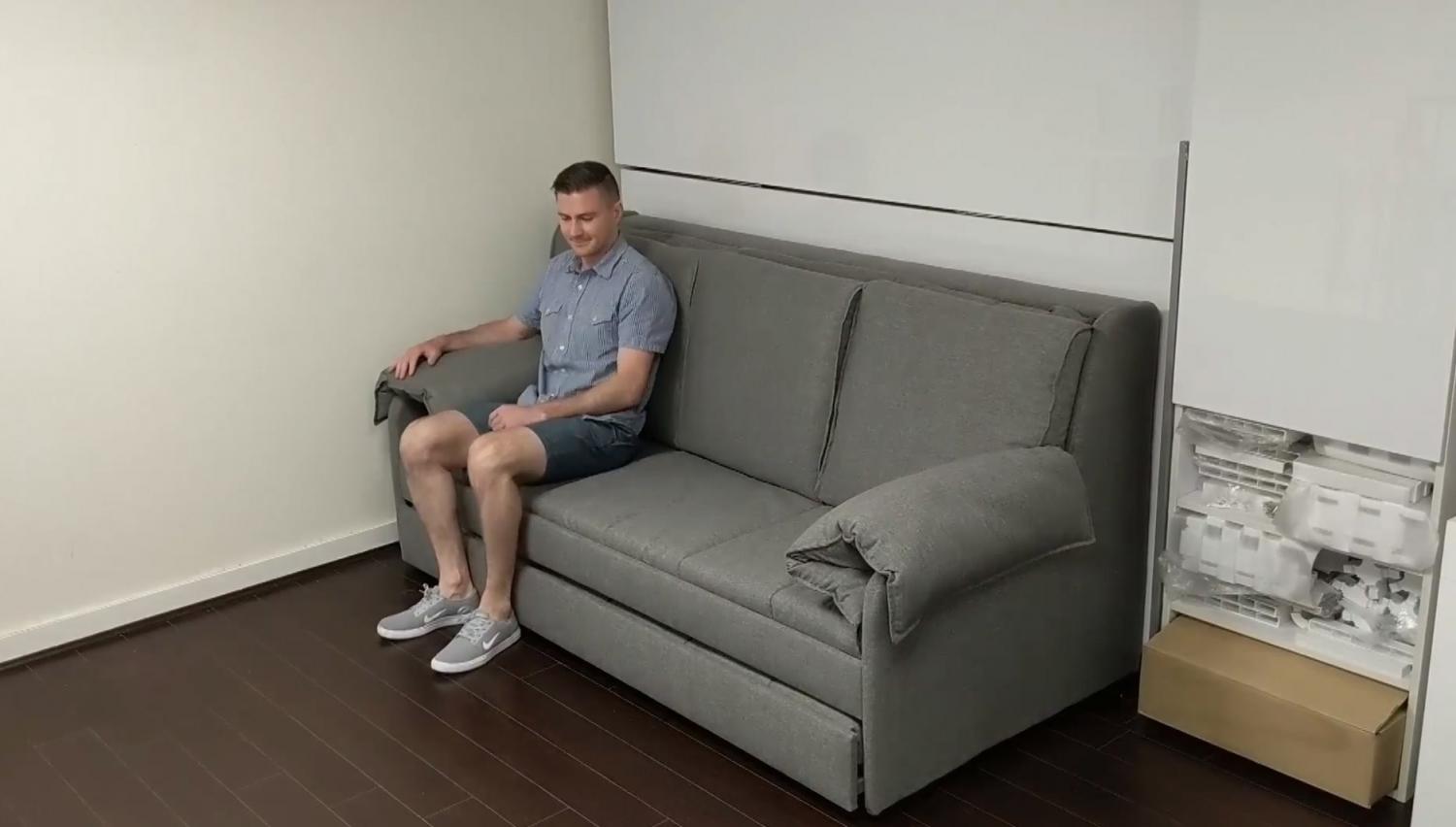 The triple twin bed system can be purchased in a wide variety of colors, including red, teal, pink and purple, so it blends seamlessly into your existing decor. This space saving bunk bed/sofa combo is made for the Italian market so the cushions are nice and firm.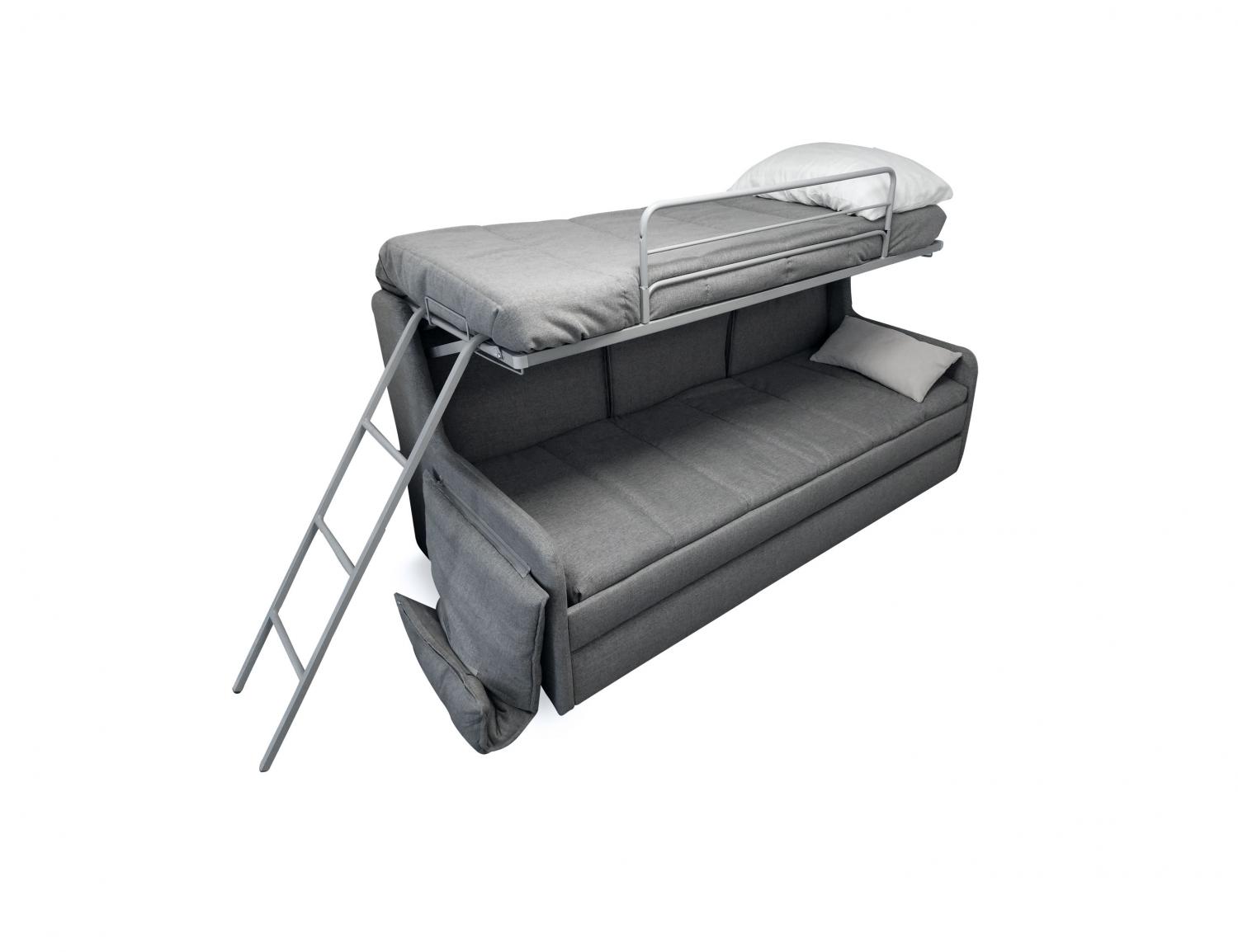 Now, let's talk dimensions! When converted to its couch form, the triple twin bed system measures a little over 39 inches tall, nearly 79 inches wide, and 39 inches deep. Not too shabby!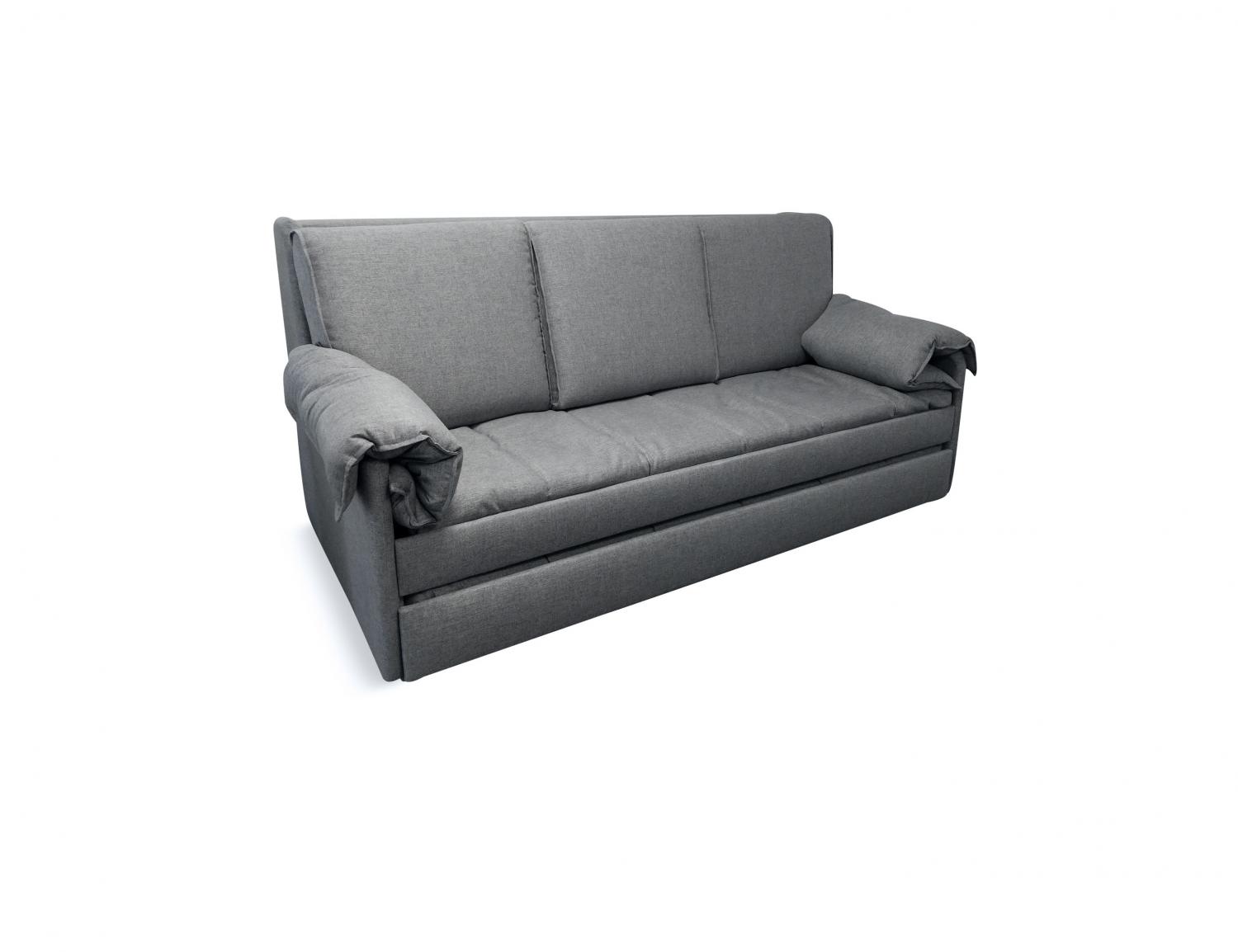 While pretty new to the market, this cleverly designed, space saving sofa is already receiving rave reviews! One customer, named Richard B., decided to take the leap and purchase the made-to-order bunk bed sofa.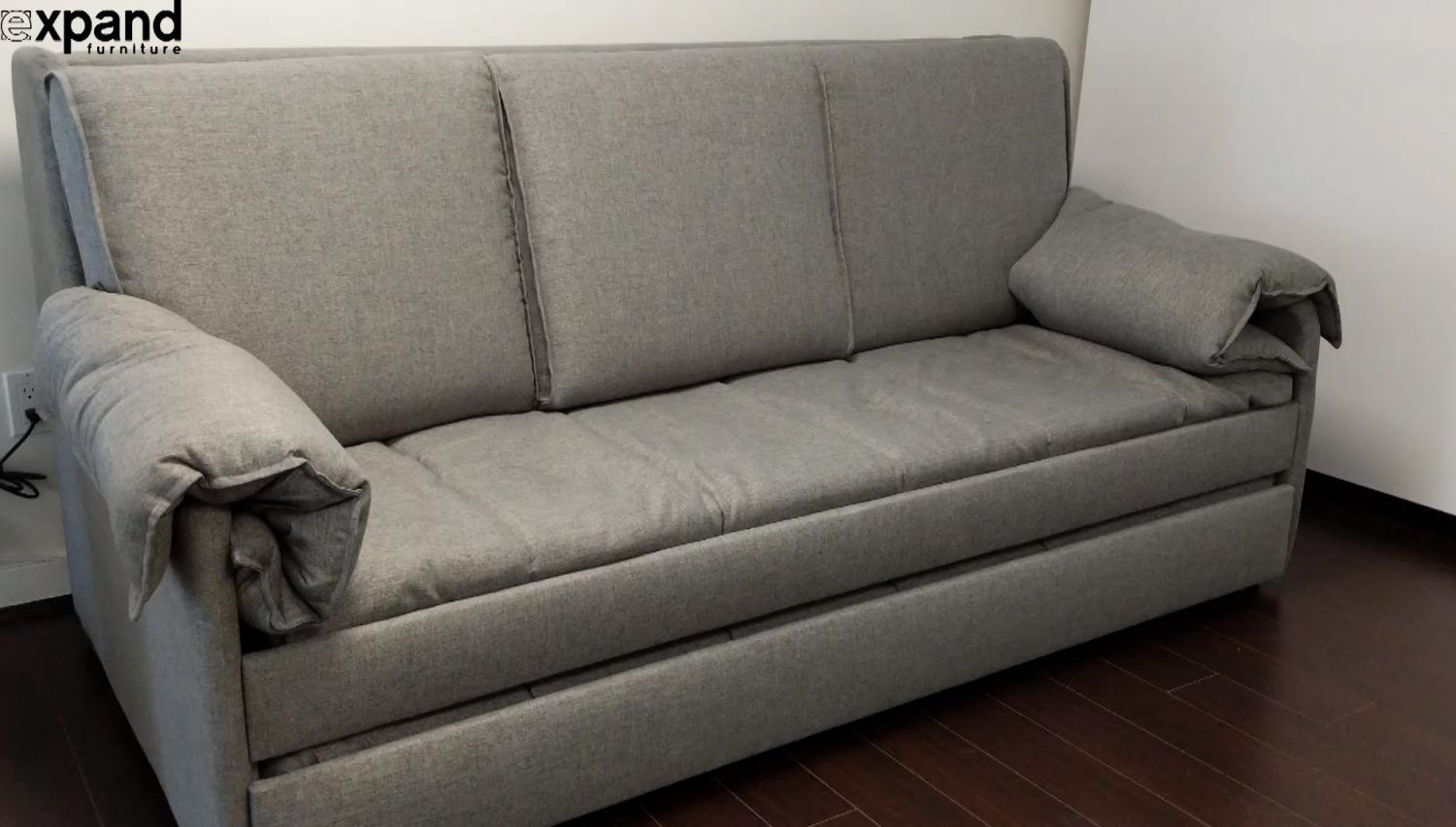 In their five-star review, the verified user stated, "We liked the concept of a sofa bunk bed so we took a chance. We ordered an Italian-built product from a Canadian company 3000 miles from home. Crazy like a fox! The sofa is great. Expand communicated completely with us and saw to our needs, and the sofa bunk bed is amazing.Their delivery people were top notch. If our experience is typical, you can't go wrong."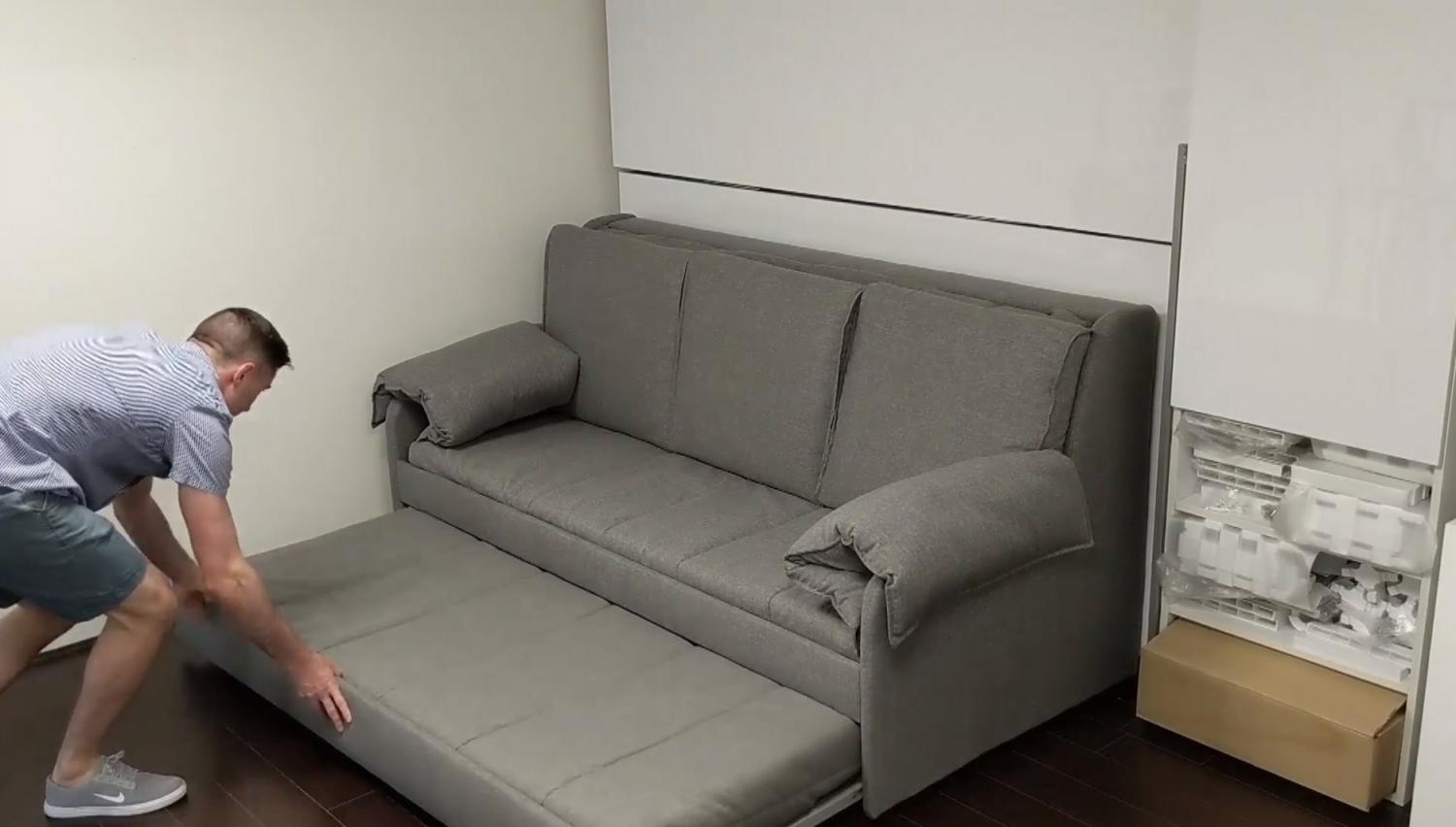 That's pretty high praise! If you're still unsure, the company that manufactures the transforming sofa bunk bed, Expand Furniture, also offers a 5 year warranty on all hardware!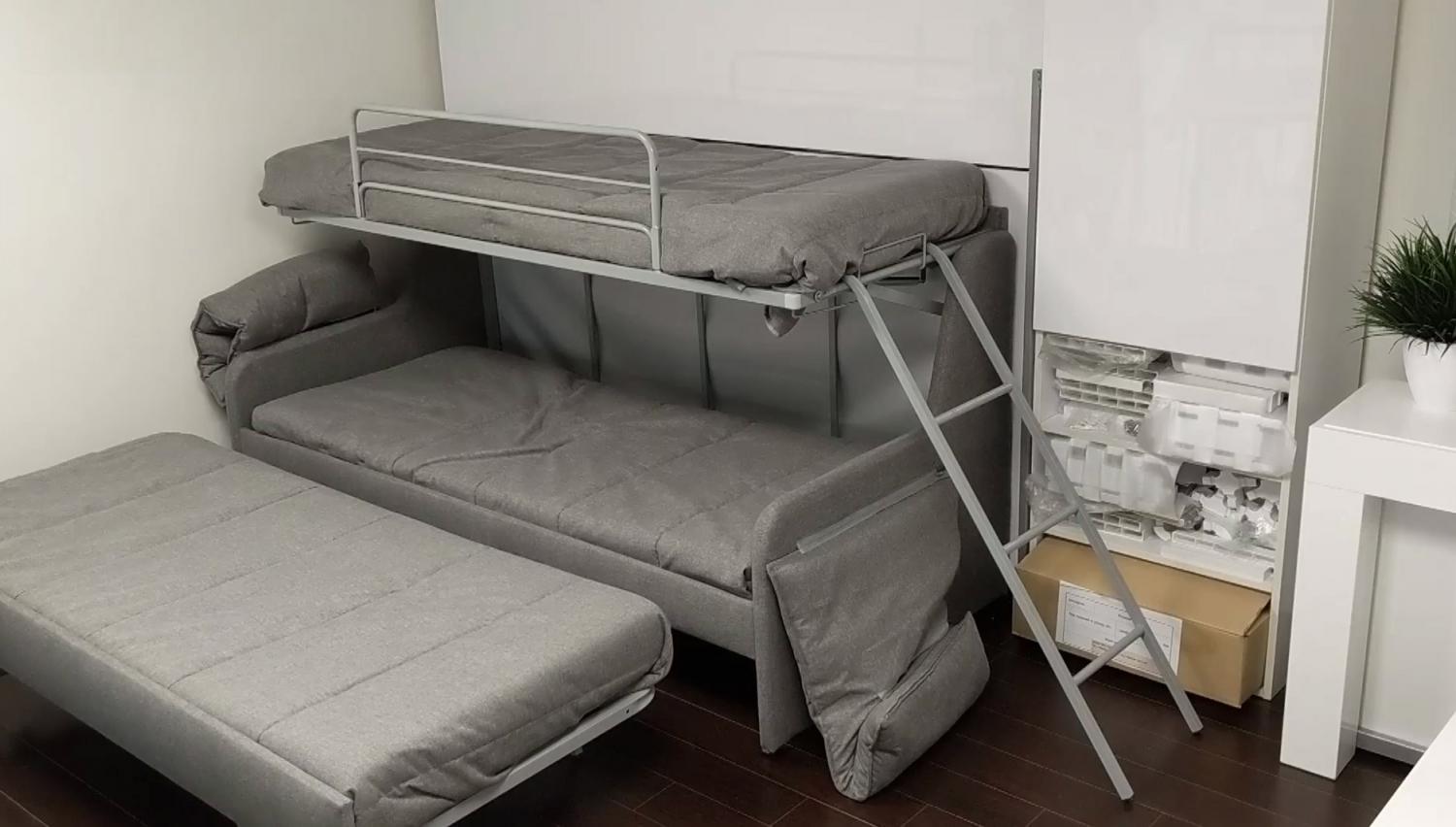 Check out the transforming bunk bed by Expand Furniture that can sleep up to 3 adults in action via the video below!
Subscribe To Our YouTube Channel