This Cloud Murphy Bed Automatically Descends From The Ceiling
By Ryan on 03/04/2022 10:14 AM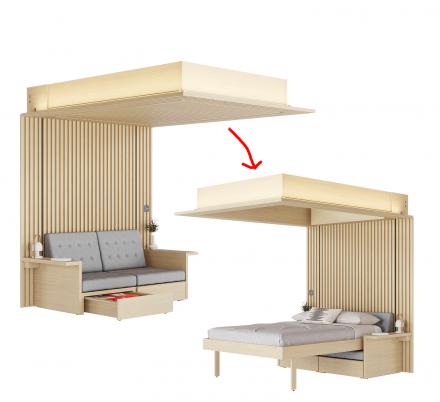 Here at OddityMall, we know that there are few things more important than a good night's sleep. But if you live in a small home or apartment, a decent sized bed is one of the first things most people will sacrifice. Luckily in this modern age, there are tons of space-saving solutions beyond your grandparents' ancient fold-out couch. With innovations like this genius queen size folding cabinet bed or this multifunctional armchair bed, you no longer need to sacrifice valuables Zzs to save space. And now we're thrilled to introduce the Ori Cloud Bed, a luxurious Murphy bed that literally descends from your ceiling!
With options for both king and queen sized mattresses, the Ori Cloud Bed effortlessly rises to your ceiling in mere seconds with the simple press of a button. With the Ori app, available on both Apple and Android devices, you can bring the bed down, return it to the ceiling, or even access functionalities like lock mode.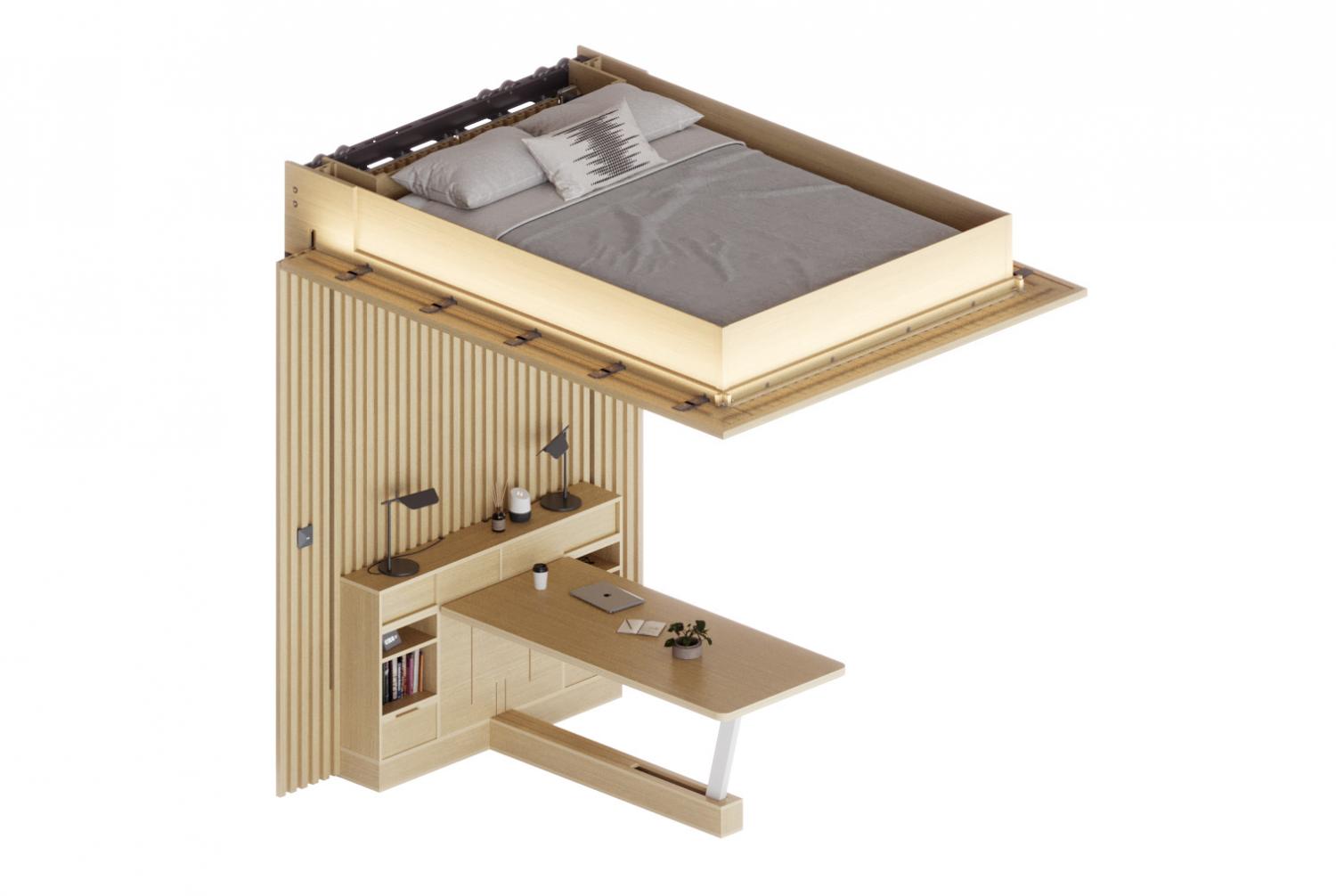 The Ori app also lets you connect your Ori Cloud Bed to Smart Home Assistants like Alexa or Google Assistant. Just imagine walking into the room and commanding your bed to rise to the ceiling with only your voice! Calm down, Moses!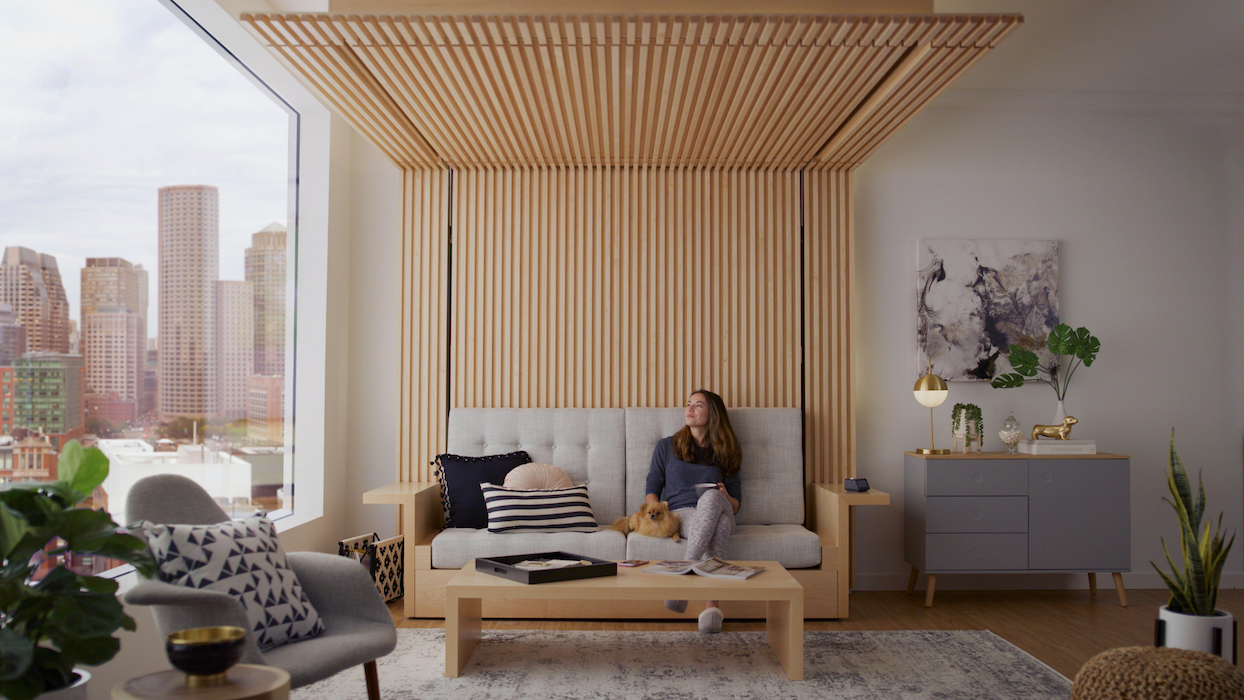 There are two versions of the Ori Cloud Bed available, the Table Edition and the Sofa Edition.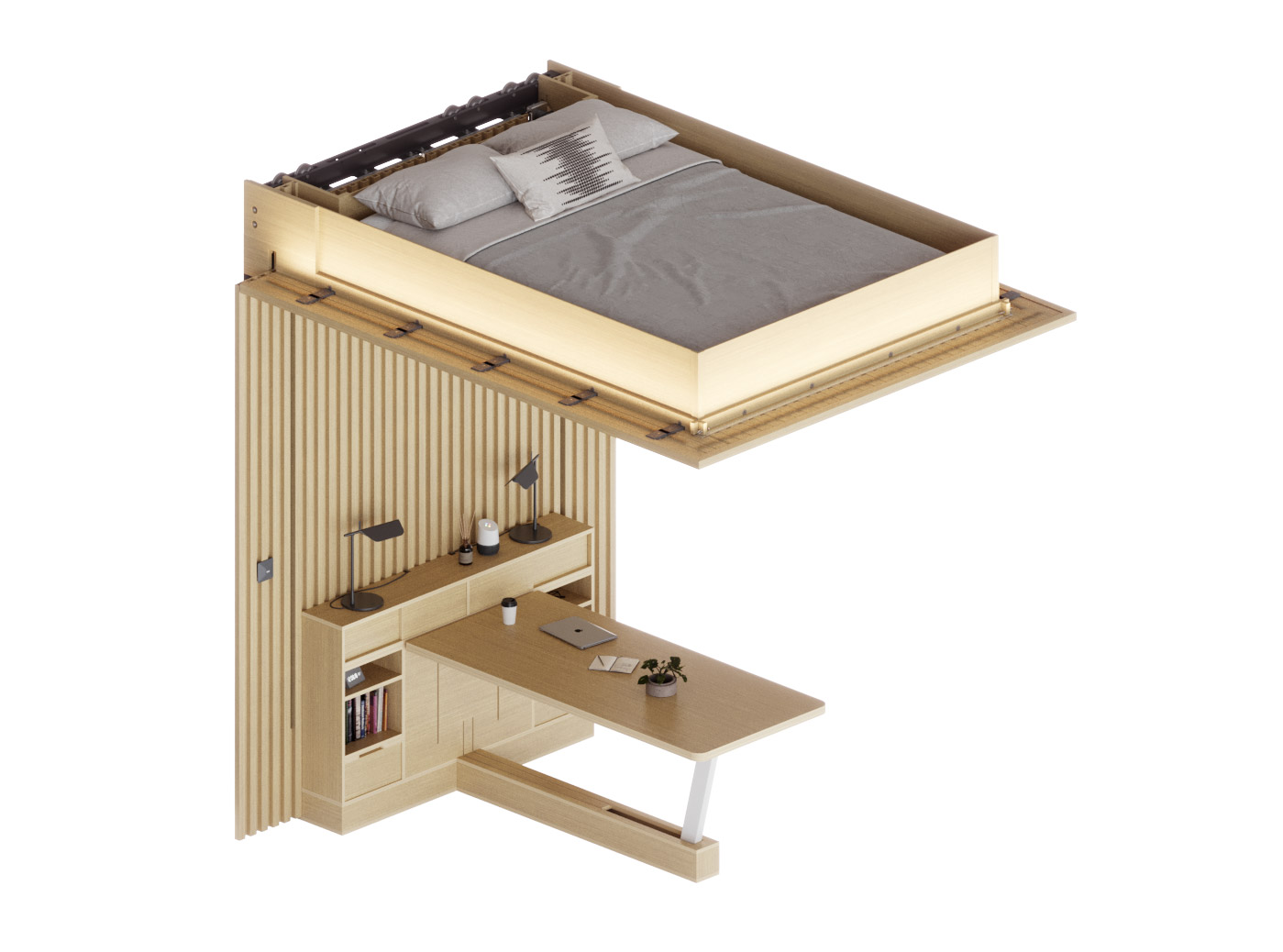 With the Table Edition, as your bed rises to the ceiling, a wooden coffee table emerges from the floor to take its place. With the Sofa Edition - you guessed it - a sofa remains after the bed reaches the ceiling.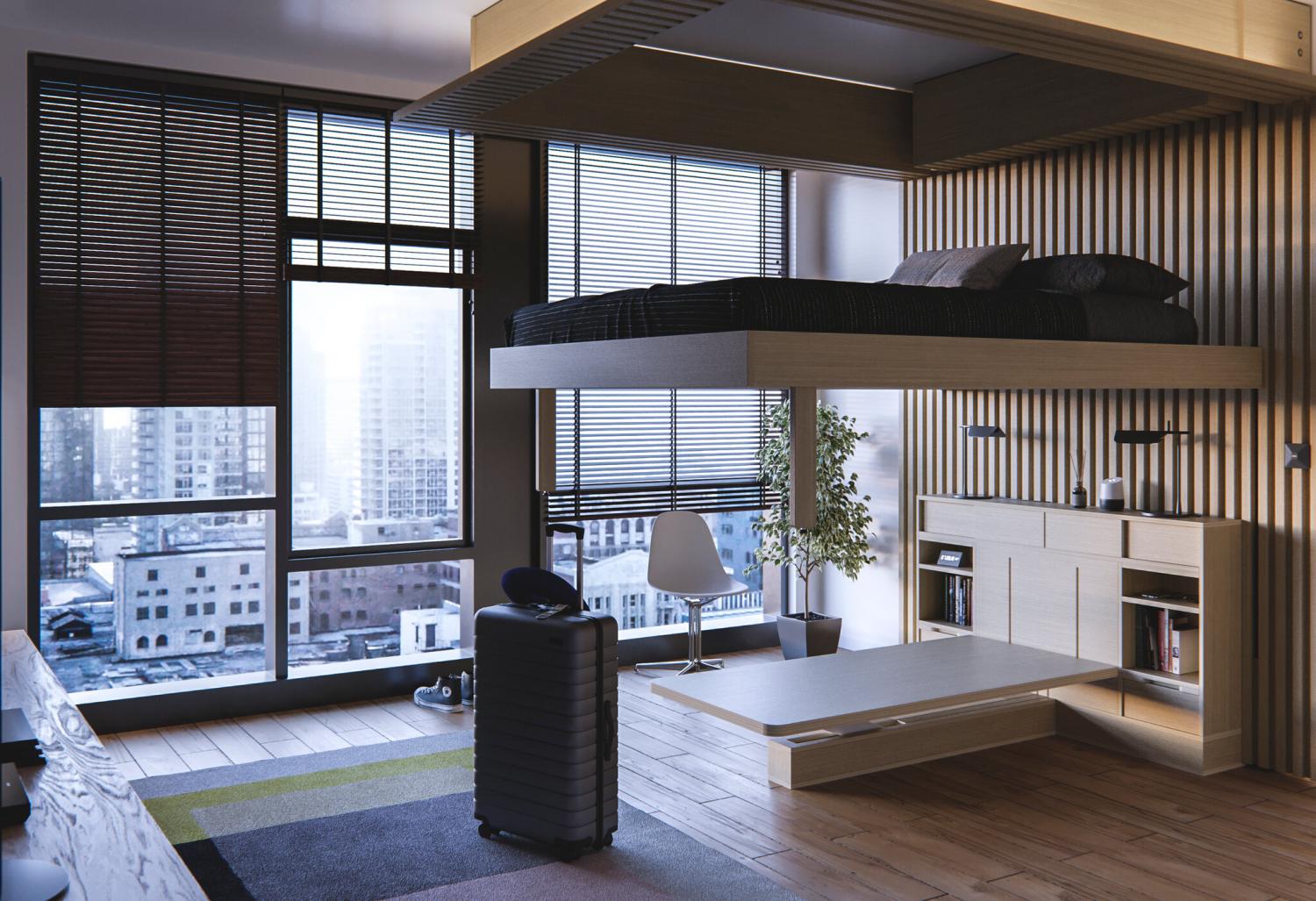 Both versions of the Ori Cloud Bed come with an 8" memory foam mattress, LED lights, and built in electrical outlets for charging your devices.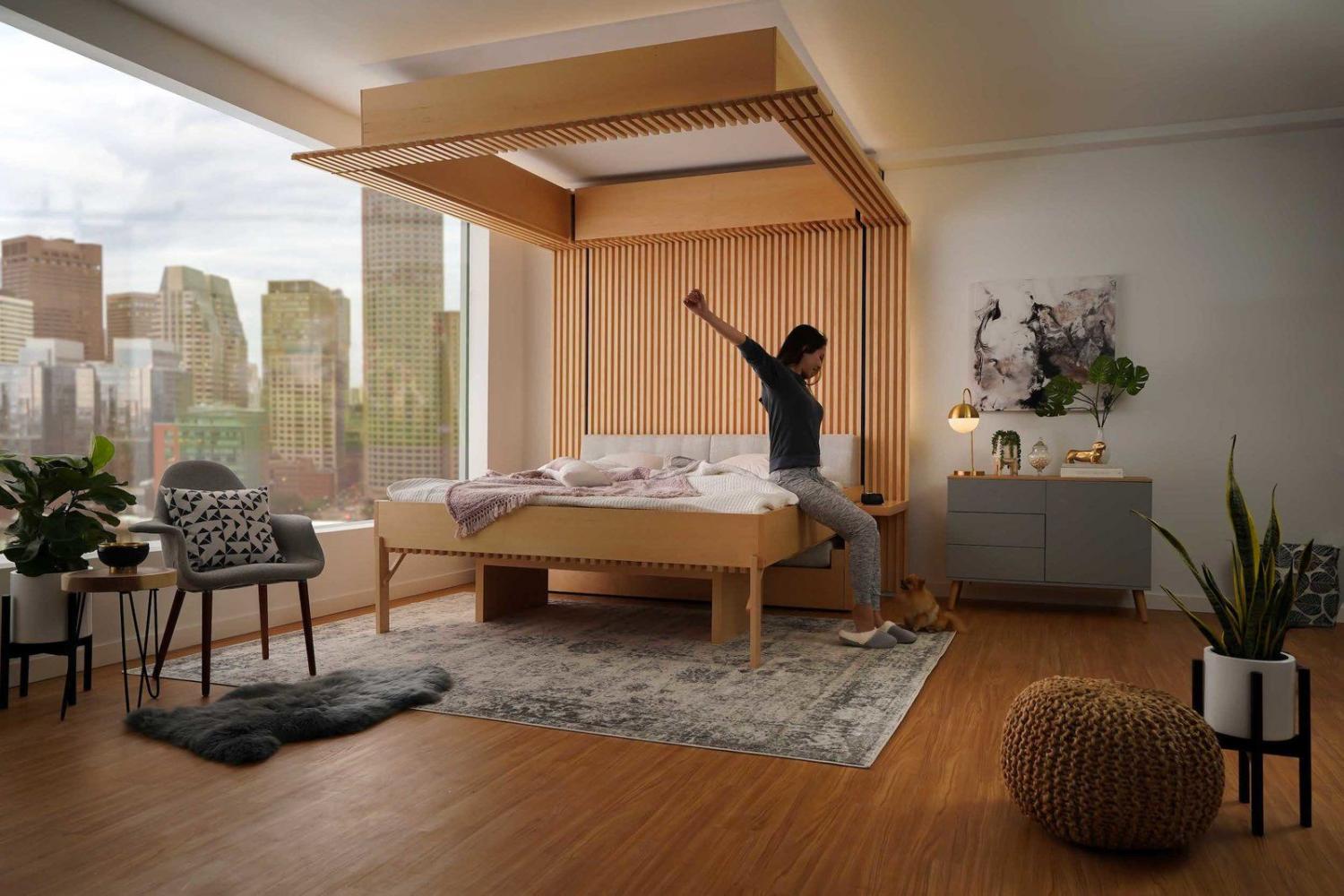 The Table Edition transforms from bedroom to work space (or vice-versa) in only 42 seconds, while the Sofa Edition makes the transition in a mere 30 seconds.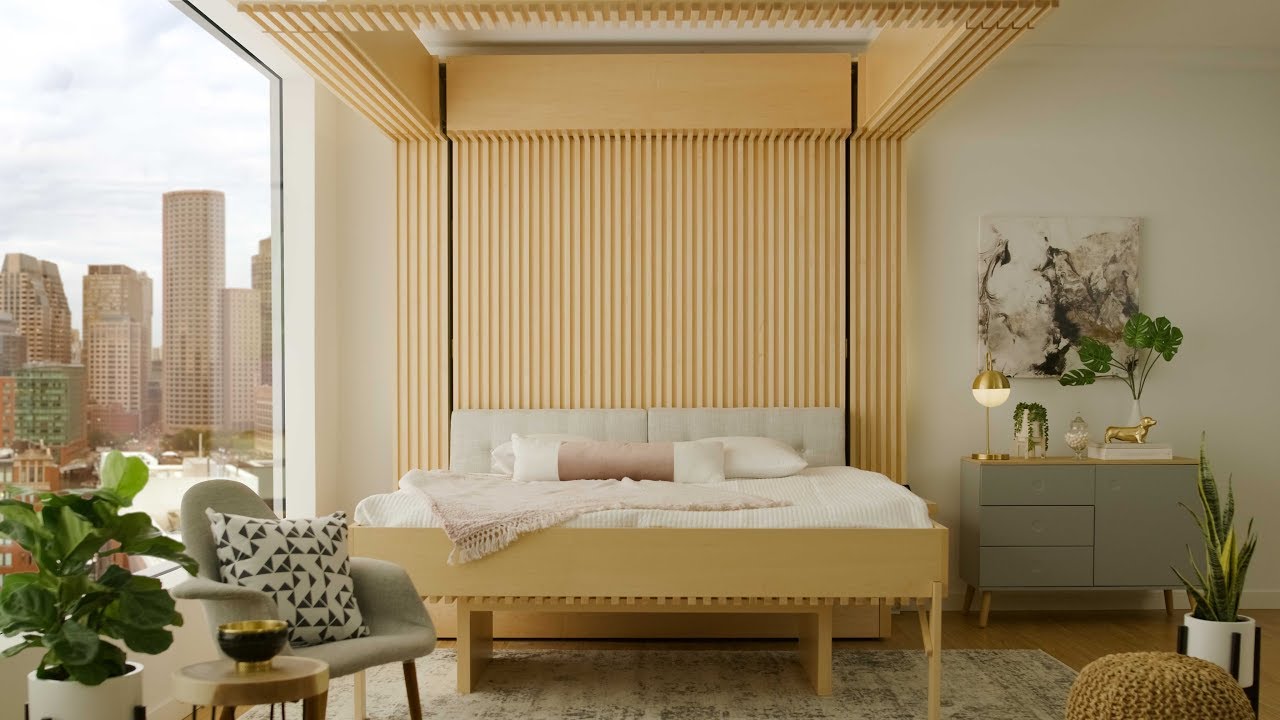 As far as storage goes, the Table Edition has integrated shelves and cabinets for storing your goods, while the Sofa Edition actually has two hidden, pull-out drawers under the sofa. The Sofa Edition also has an optional coffee table that can be hidden under the bed when it's lowered.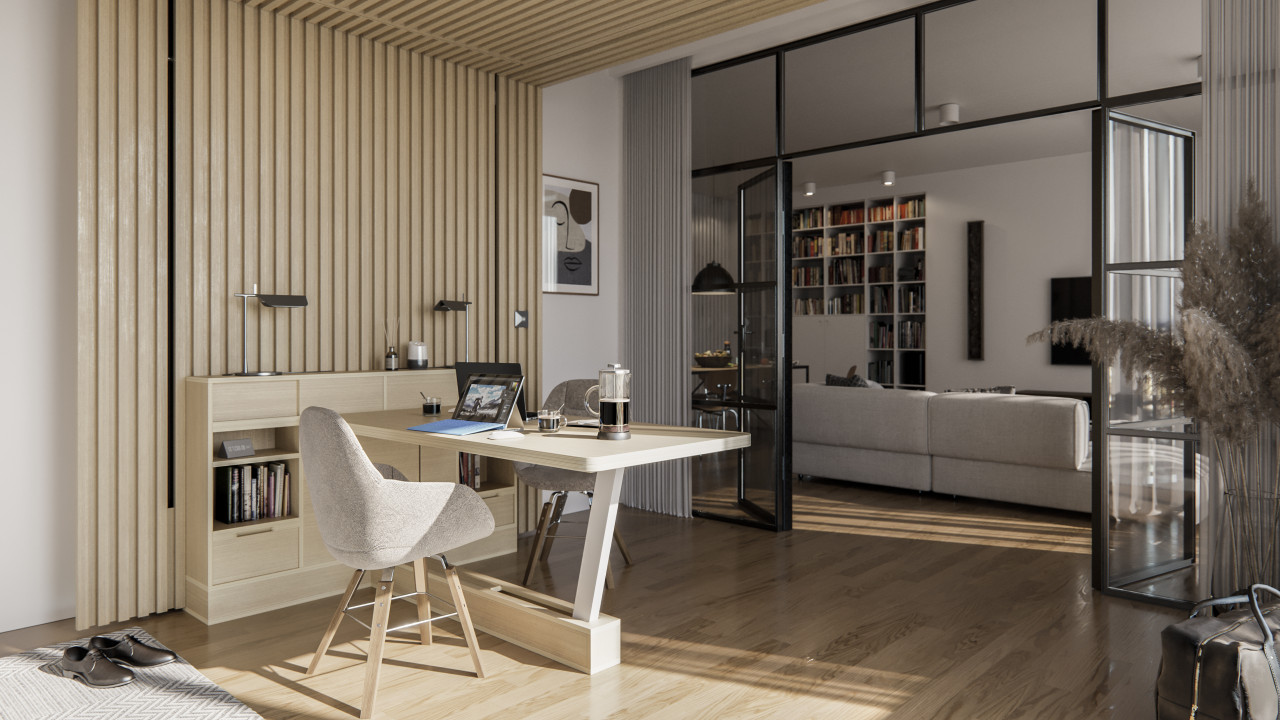 The beds are made out of high quality poplar laminate from Spain and boast an extruded WPC slatted wall, while the mechanics are made of powder coated carbon steel. The use of these materials means your automatic Murphy bed is going to last a very long time.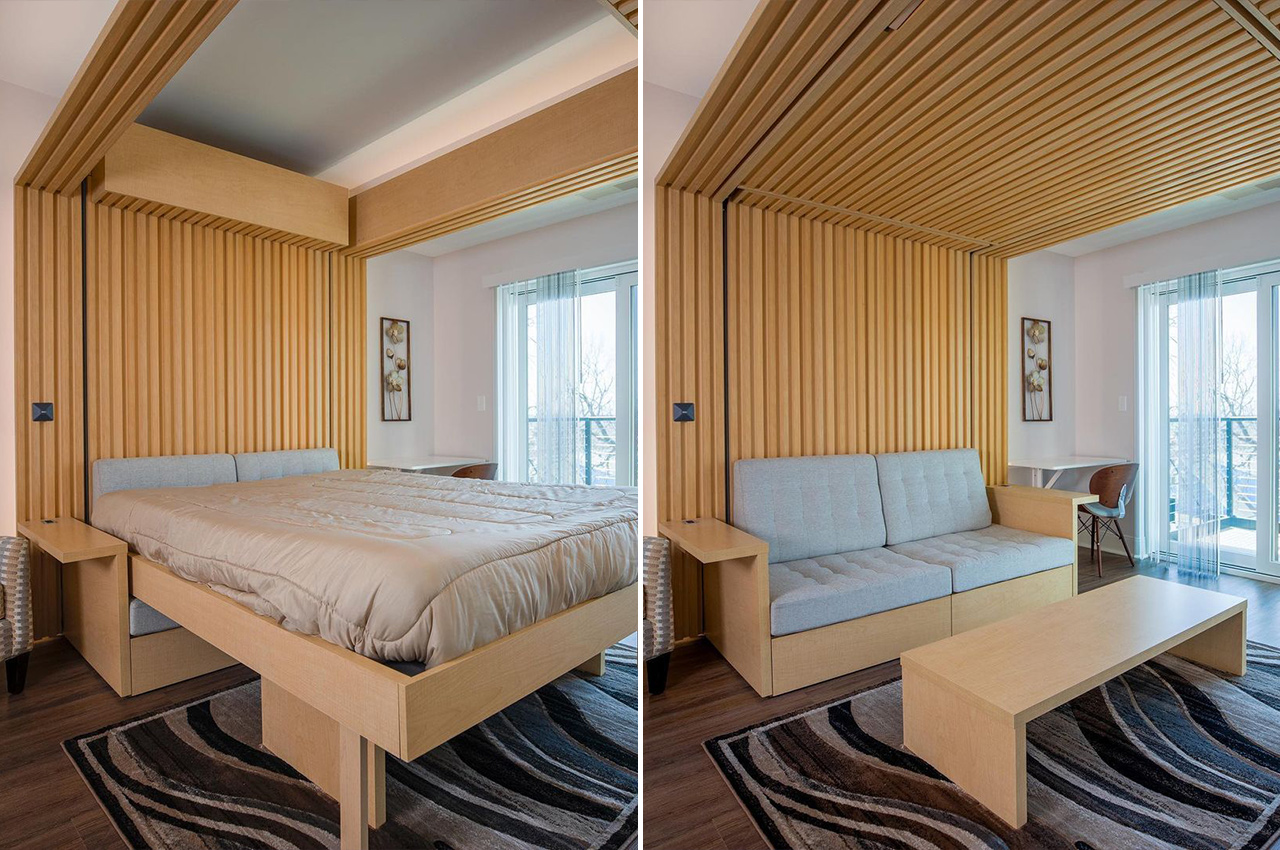 Concerned that Ori Cloud Beds won't work in your living space? These innovative Murphy beds only require solid flooring like hardwood, tile, or laminate, and a minimum ceiling height of 8'6" for the short model or 9' for the tall model. The Ori Cloud Beds can receive power through standard 120V outlets and a 15/20 amp circuit.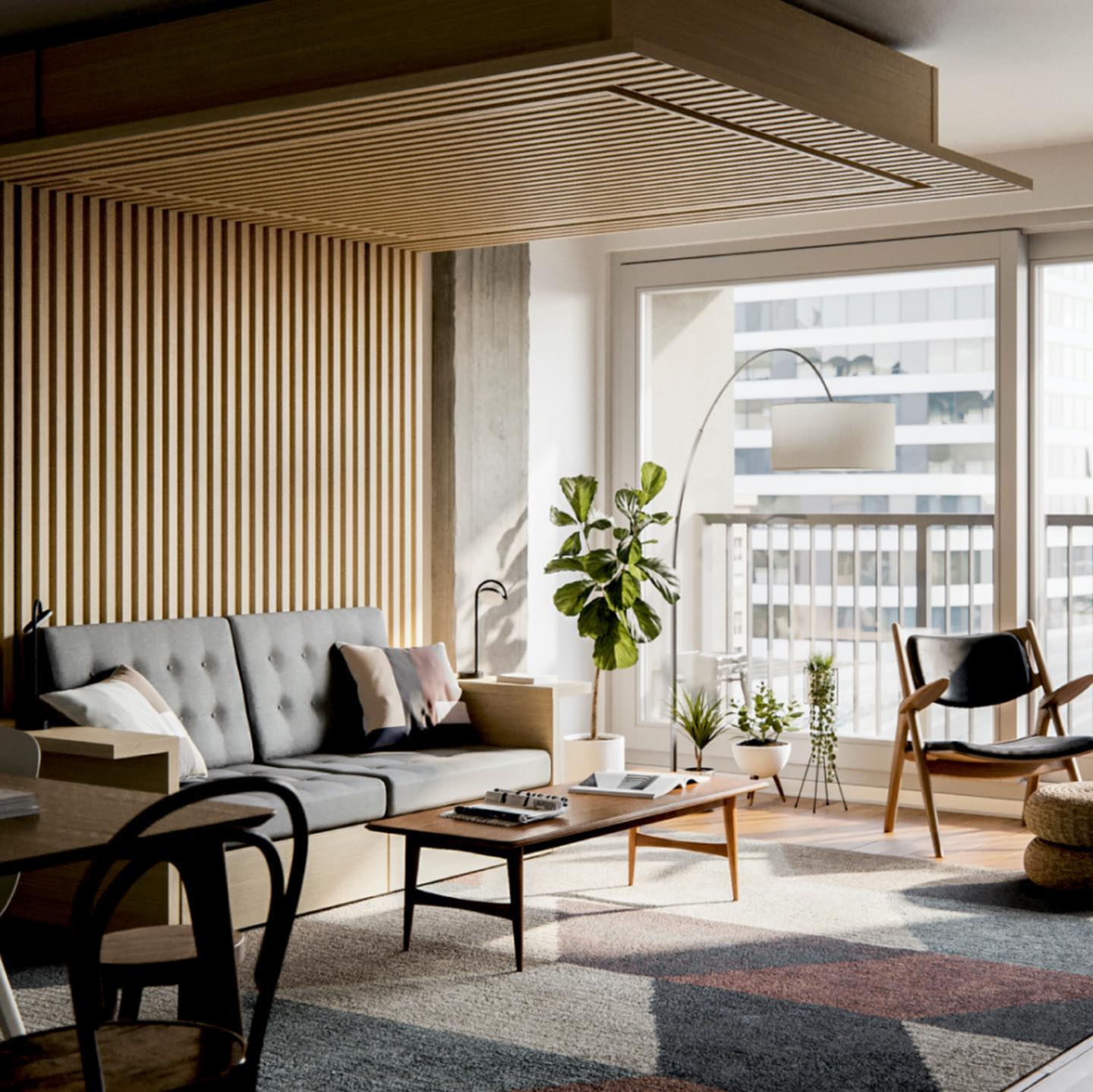 Now let's talk about dimensions. Give or take an inch or two, both the Sofa and Table editions are pretty much identical sizes. The length of the entire model (including integrated sofa) is 112" for both the king and queen sizes. The width is 86" for the queen and 101" for the king. They also both come with approximately 4.5 cubic feet of storage for the queen and an impressive 6 cubic feet of storage for the king.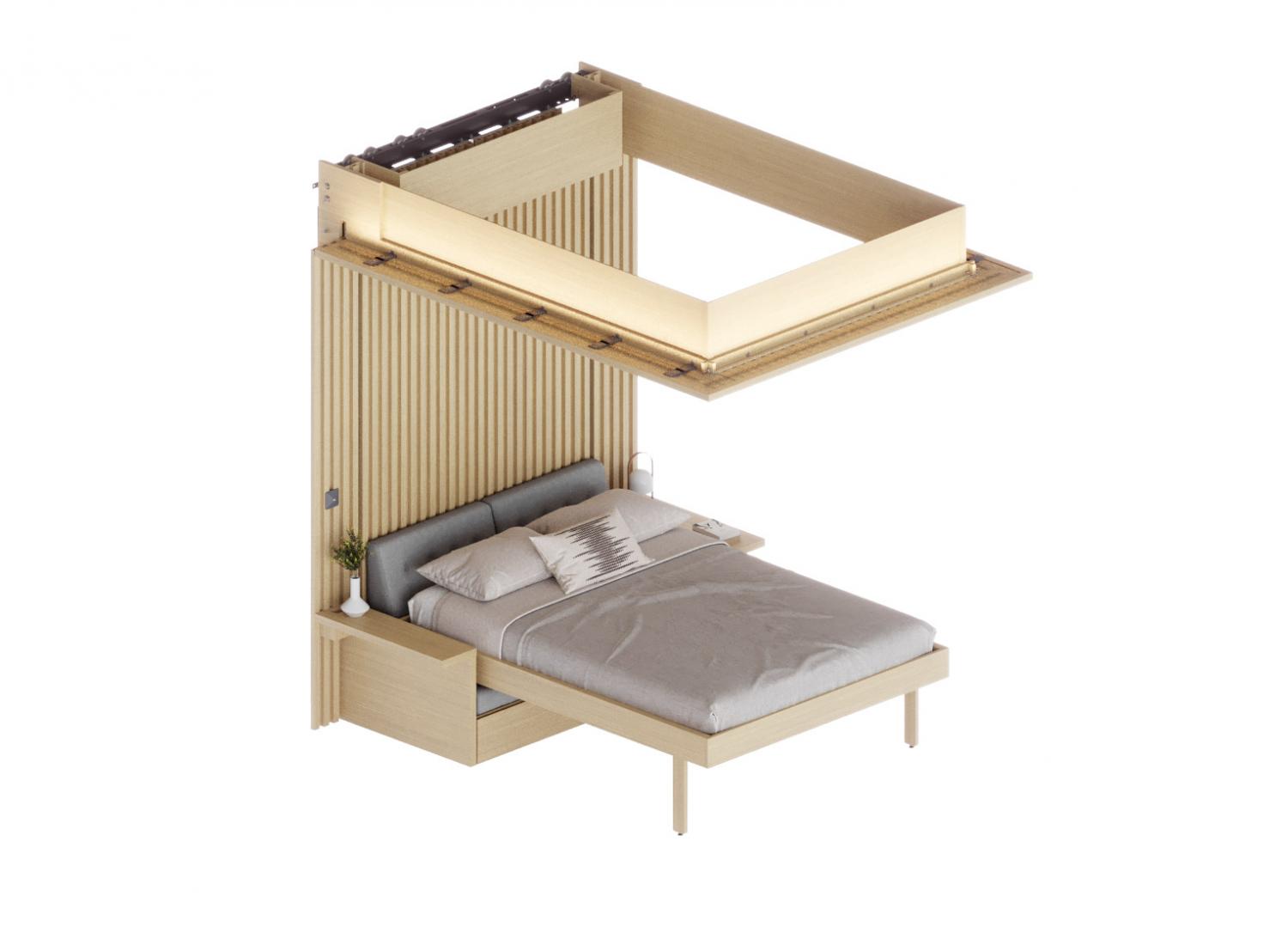 Looking for more ways to save space in your home? Ori also sells innovations like the Pocket Office, which is essentially the Murphy bed version of a home office. A Murphy office? This product resembles a large bookcase that then separates to form a work area in only 20 seconds.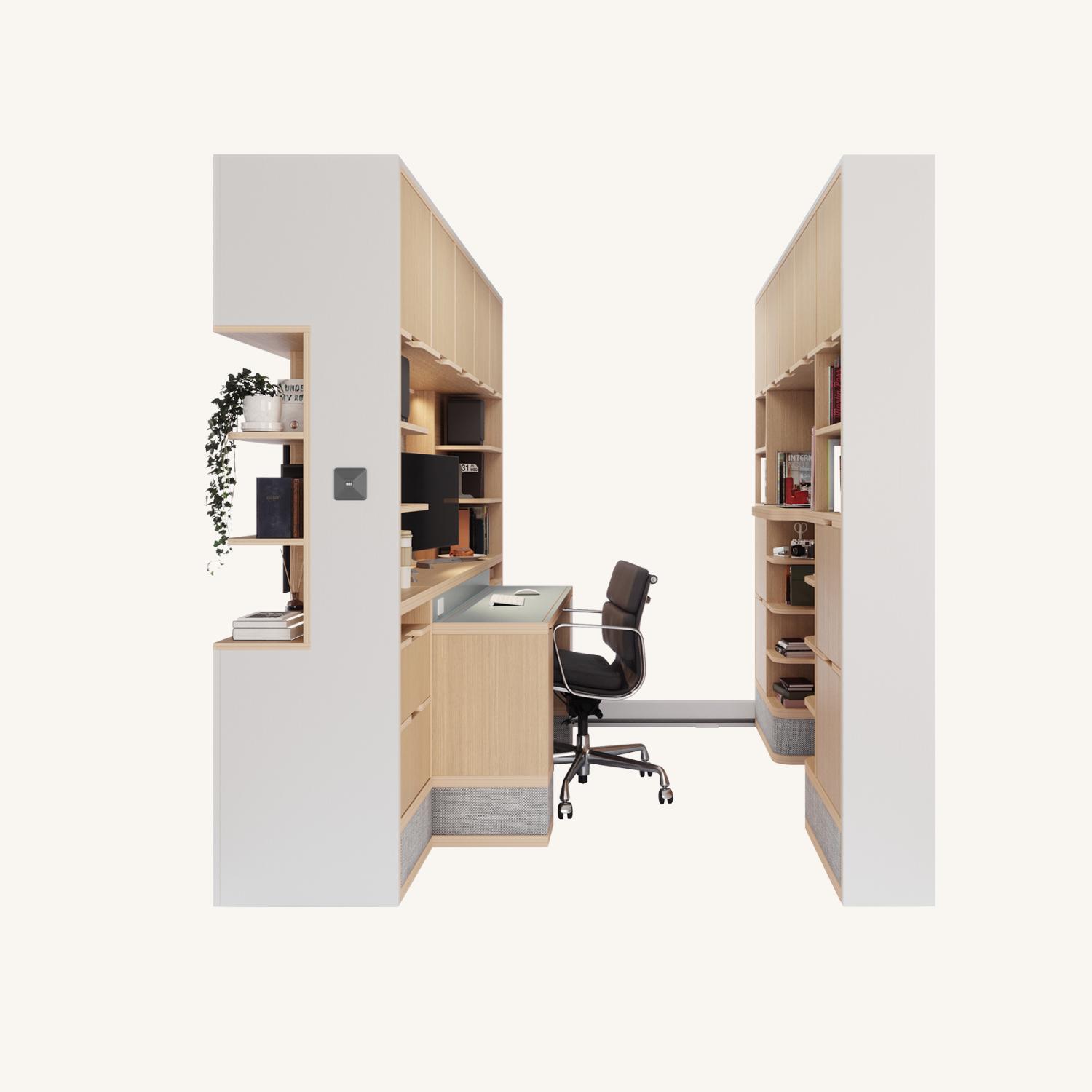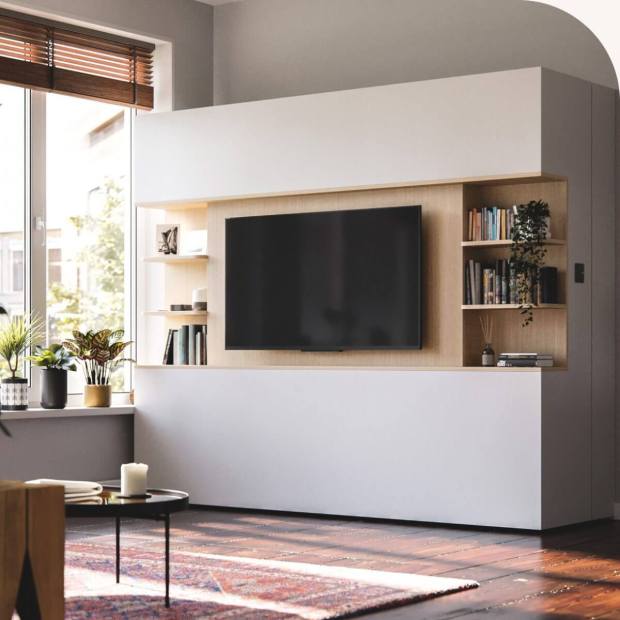 Not one to rest on their laurels, Ori has also unveiled the Pocket Closet - a piece of furniture that turns into a walk-in closet in only 20 seconds.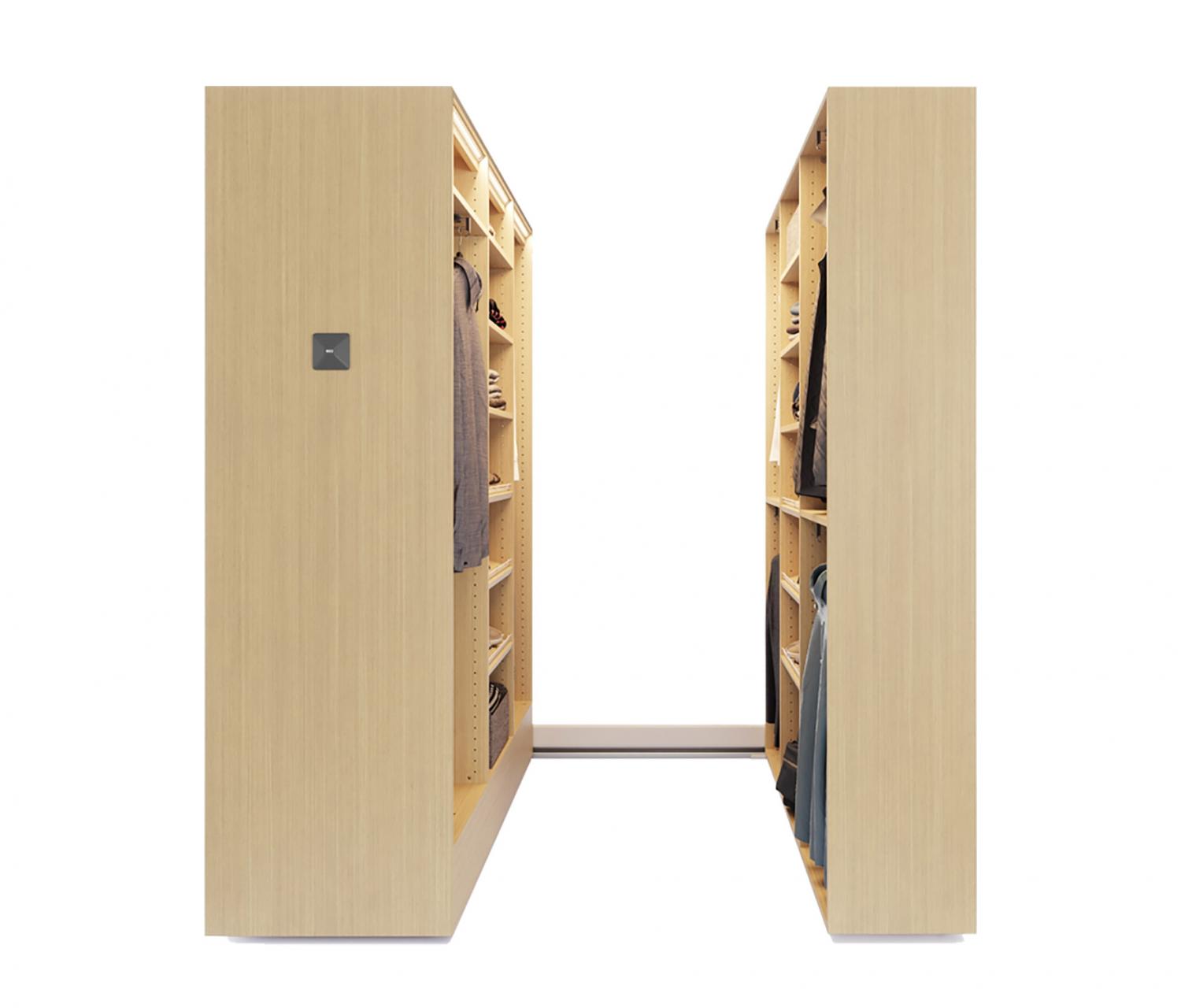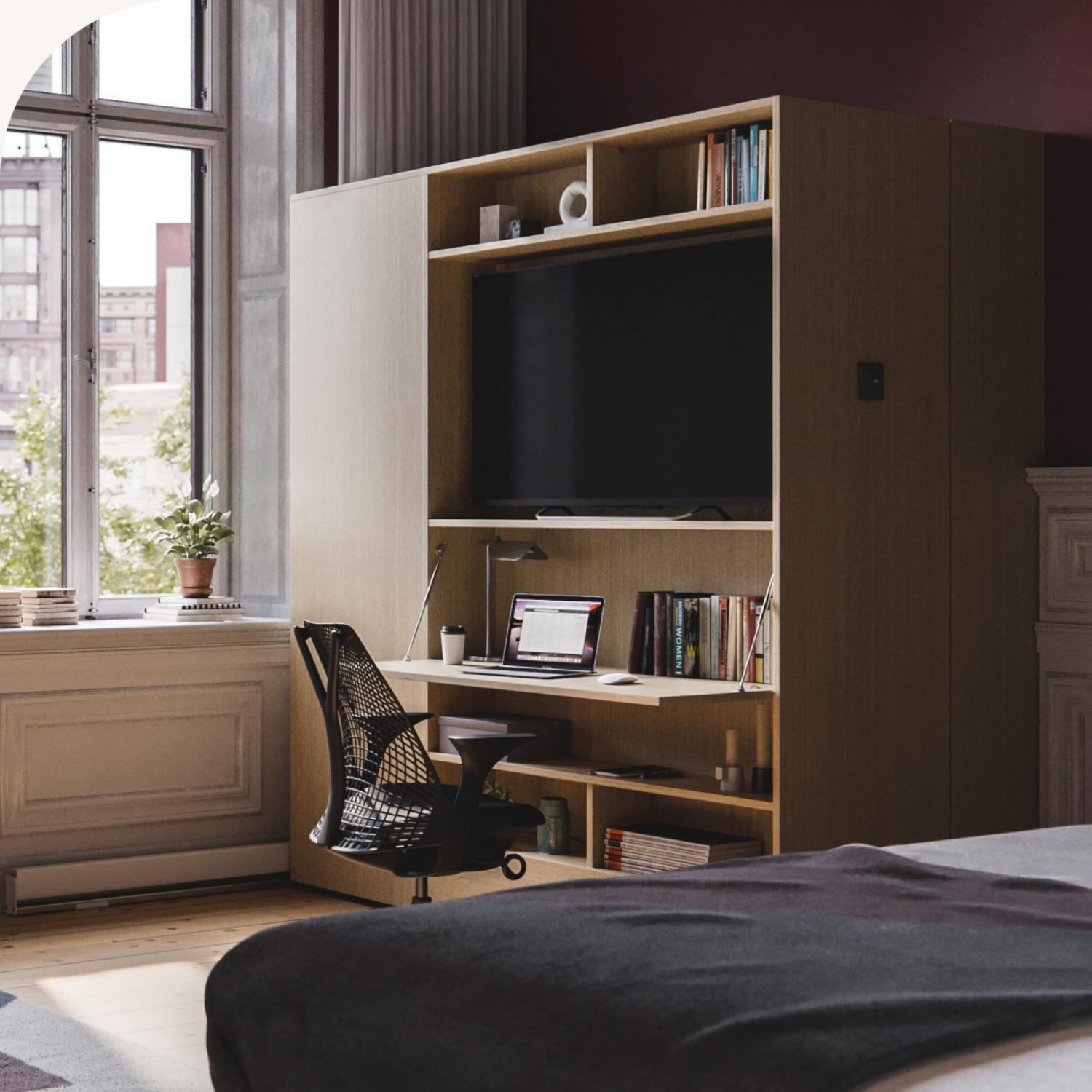 And last but not least: the Studio Suite.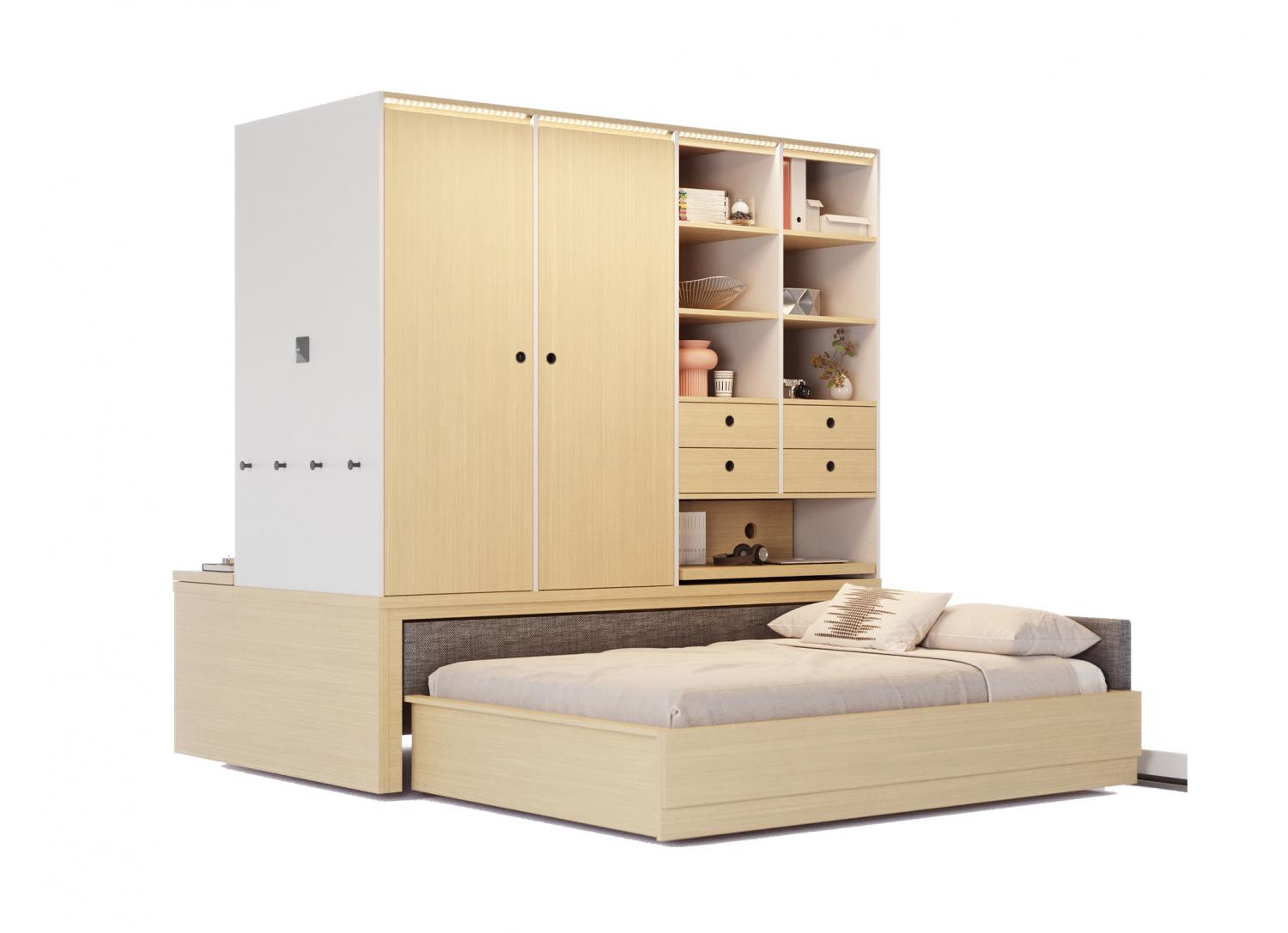 The Studio Suite is a piece of furniture that has literally everything you need to live in a studio apartment, including a bed, table, desk, and closet - all in one.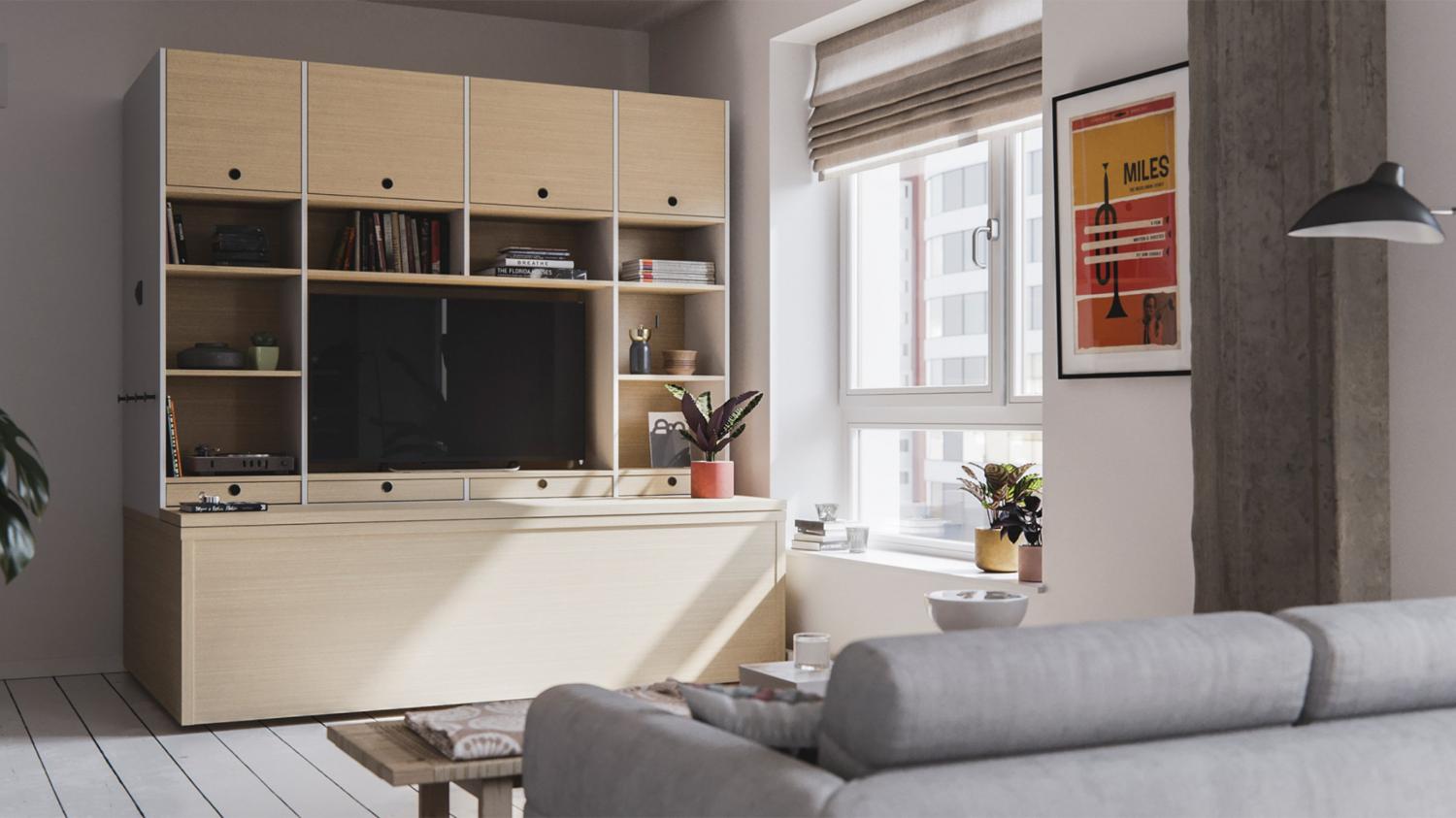 Check out the Ori Living Cloud Bed in action via the video below.
Subscribe To Our YouTube Channel