This Kids Helicopter Bed Might Be The Greatest Bed Ever Made
By Ryan on 07/14/2021 10:48 AM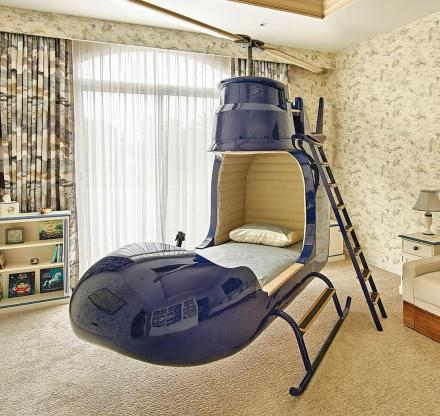 In today's episode of "Where Was This When I Was a Kid?" we have this incredible kids bed that's shaped like a real helicopter. The unique bed is custom made by the company Dragons of Walton Street, though there's no word of it ever being made more than this one-off custom build.
The custom helicopter bed is filled with incredible features that every kid would love to have in their bedroom, and especially somewhere they get to sleep every night! Some of the features include LED lighting on the ceiling and real directional LEDs on the outside of the helicopter, a cockpit with gauges, a joystick, a functioning walking talkie, and even a USB port to charge devices.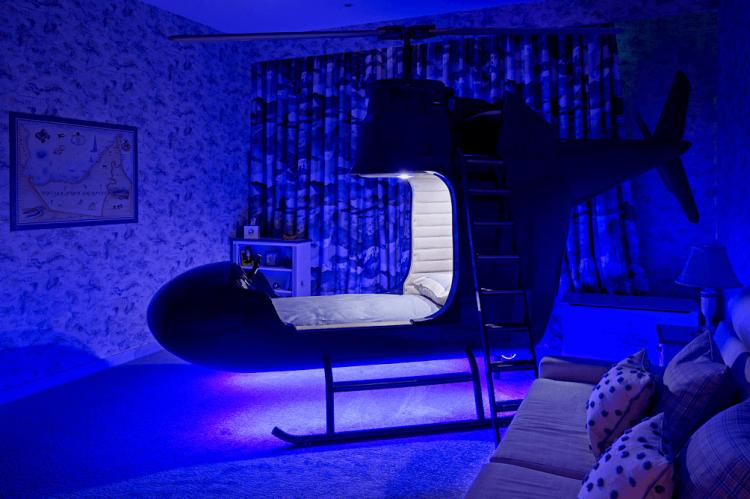 On the top of the helicopter bed is a playhouse that has a ladder that lets your kid access it. It gives them a much better view of their surroundings for optimal playtime. The top playhouse is where the walkie talkie is located, and it has a seat along with a plethora of different knobs and buttons to fiddle with. A perfect bed for any helicopter loving boy or girl, the custom kids helicopter bed is made from a robust steel support structure along with hand-sculpted high density foam and resin mould and topped off with a bespoke high-gloss painted fibreglass finish. It's also fitted with upholstered faux leather sides on the interior of the helicopter bed.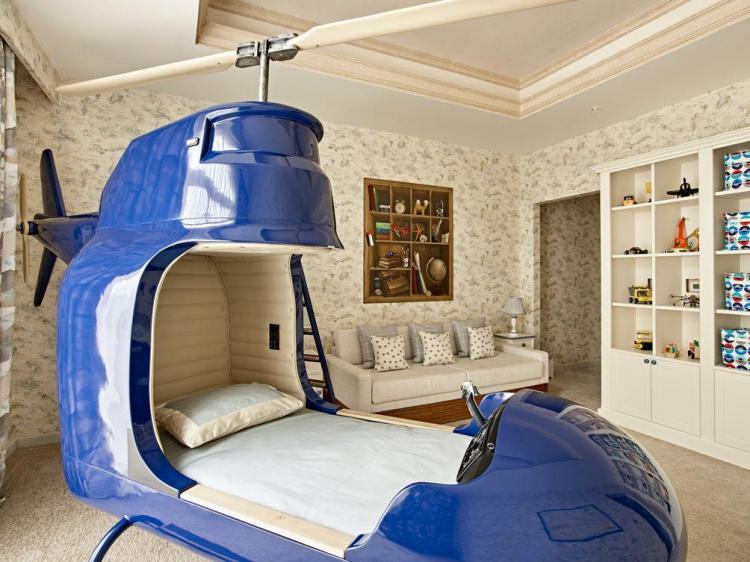 Your child would surely have the best bed of all their friends, and probably a better bed then all of their friends and their parents combined!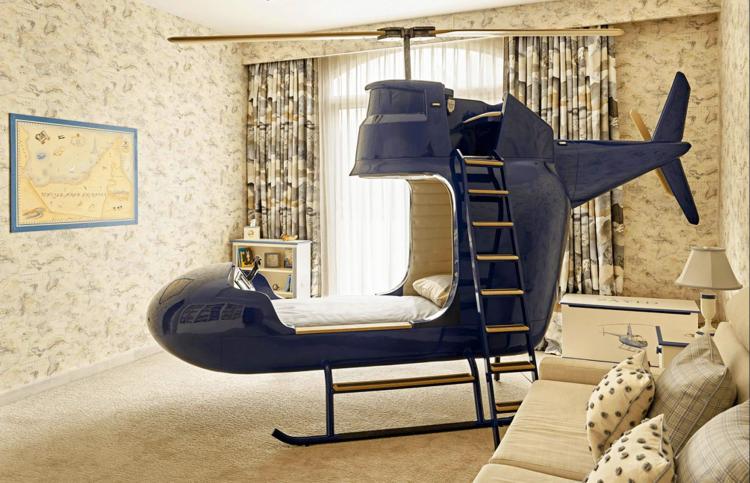 You can find all of their custom bed creations here, and maybe you can convince them to make you another helicopter bed by contacting them here.