This Transforming Patio Furniture Set Can Be Converted Into A Space Saving Egg
By Ryan on 01/09/2022 1:20 PM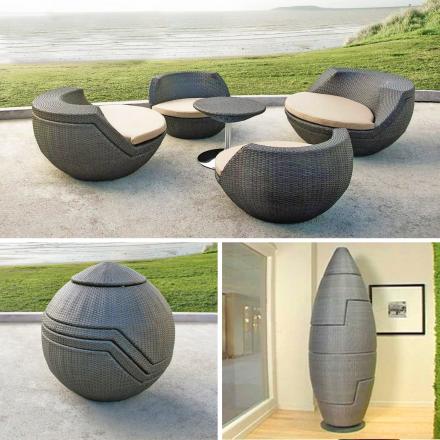 It's a fascinating time for furniture design. Today, people want furniture that is sleek, modern and extremely functional, which sounds like a difficult combination. Despite this unique challenge, designers all over the world are tackling this new approach to design with ease and ingenuity, introducing space saving innovations like the collapsing dining table set and this futuristic descending murphy bed.
OddityMall is here to keep you up to date with all of the latest design trends, and today is no exception. Without any further ado, say hello to the incredibly stylish, egg shaped Renava Ovum outdoor seating set! When in use, the outdoor furniture resembles a set of modern wicker furniture with an accompanying table - very stylish, but no big deal - but when you're ready to store the pieces, they all fit together like a jigsaw puzzle and turn into a large egg shape!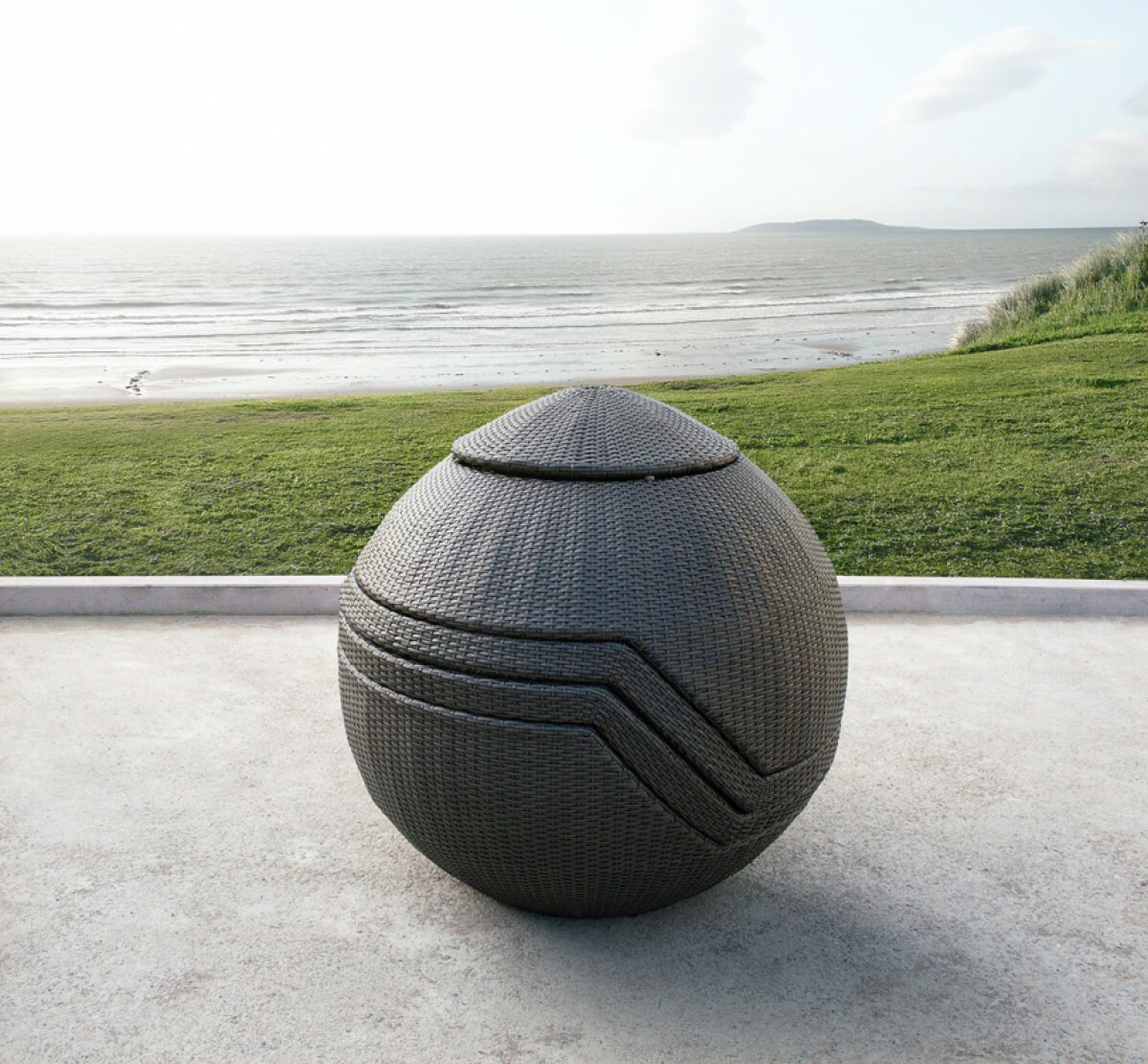 Looking like something out of a futuristic sci-fi film, this space saving and incredibly innovative furniture set requires no assembly and comes ready for use straight out of the box.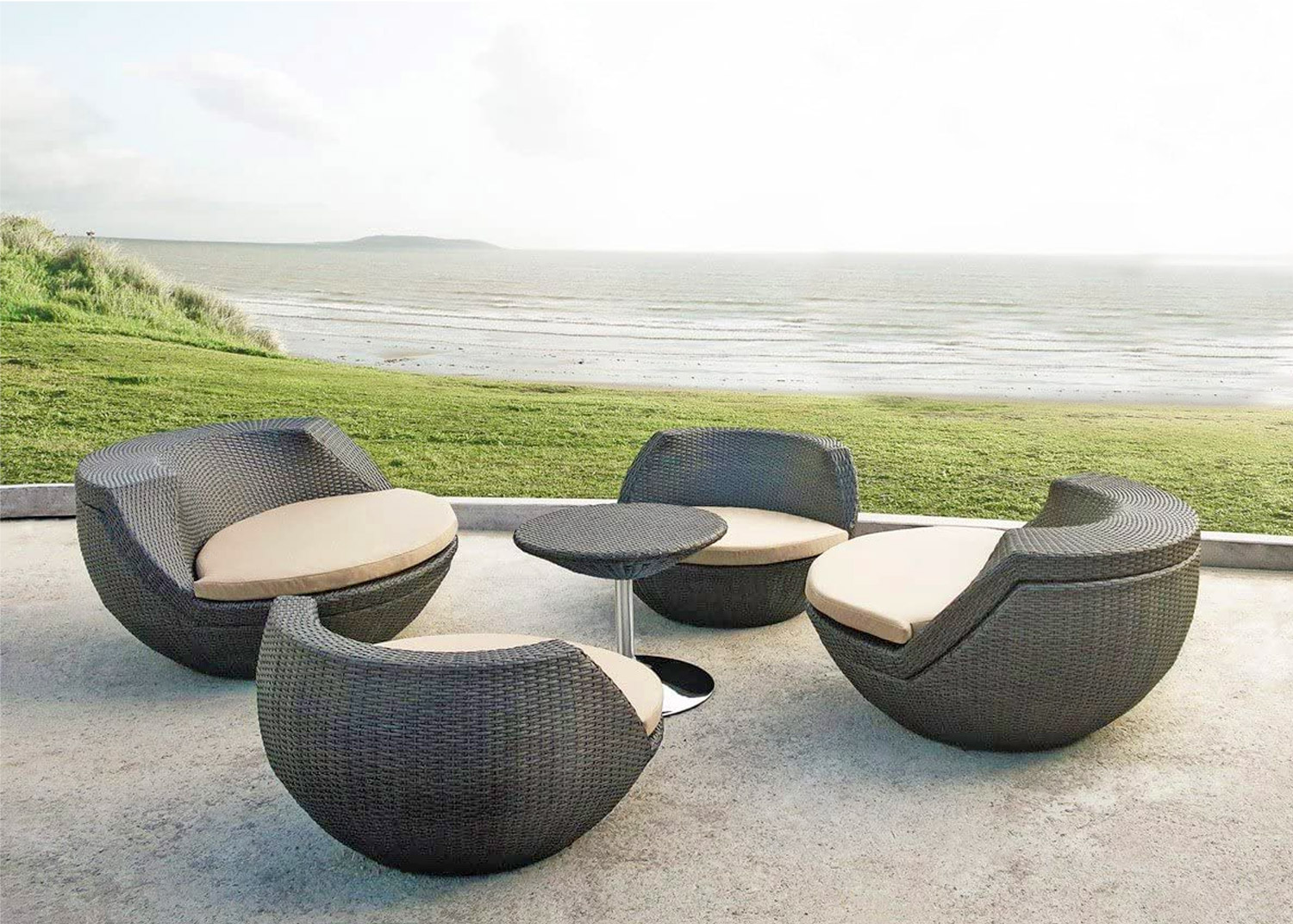 There's also a larger version of the stacking patio set that resembles a large bullet or rocket! The larger version is called the Dedon Obelisk that is no longer in production, but a few are still available on the site called 1stDibs!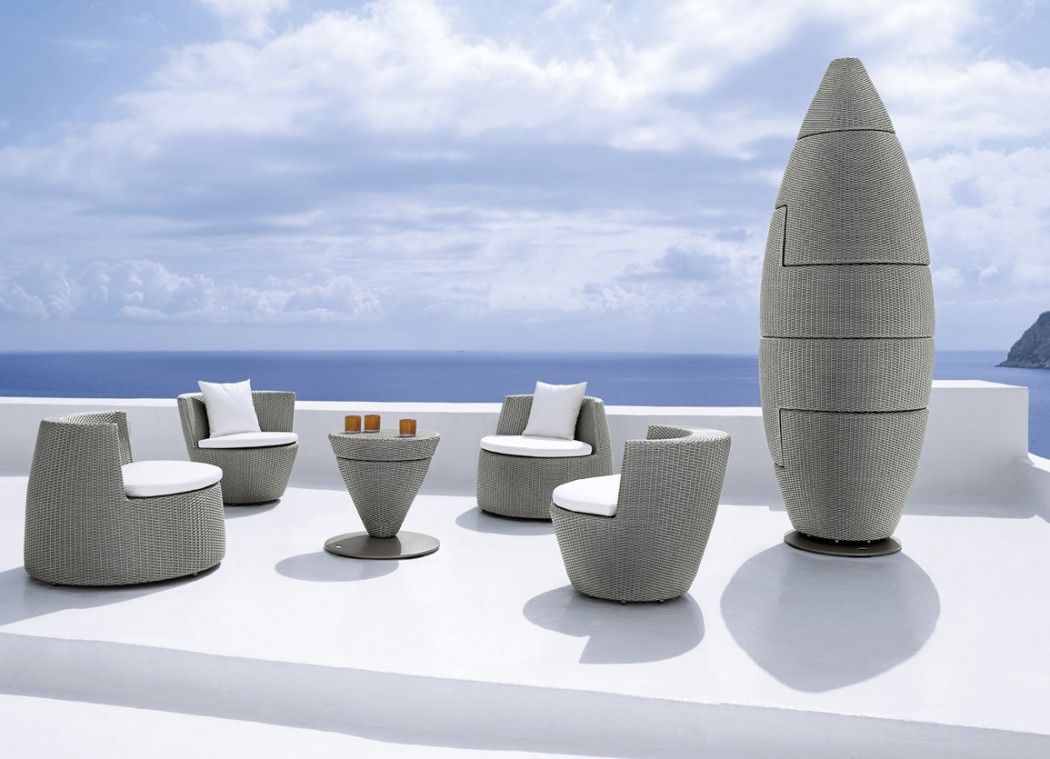 "This is the ultra-chic space-saving solution for garden or terrace furniture. The set includes four chairs and a coffee table which stack to form this impressive rocket shaped sculpture when not in use or more space is needed to accommodate your guests."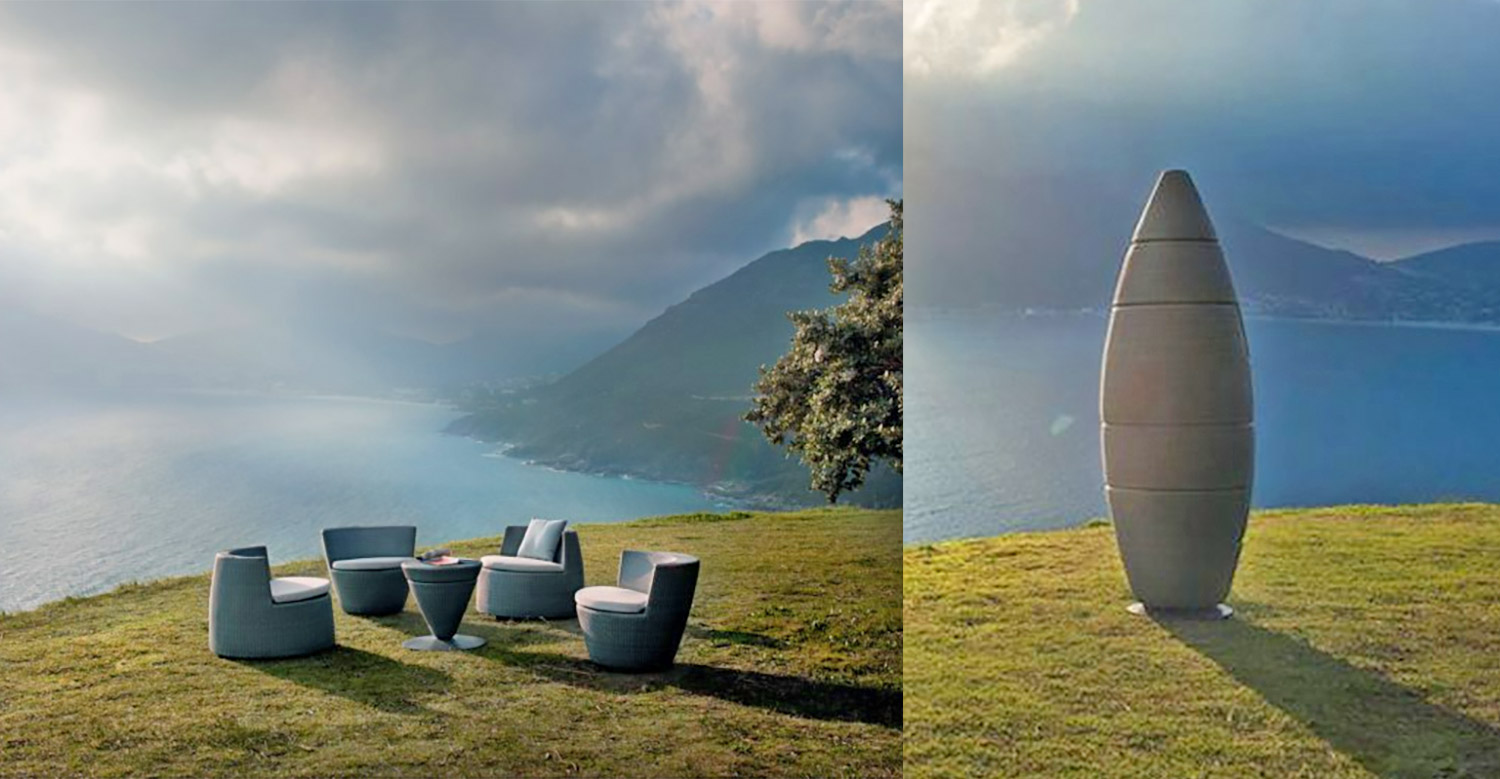 The stacking outdoor patio furniture can be put into egg mode in just seconds! When it egg mode it protects itself from rain, moisture, and bad weather!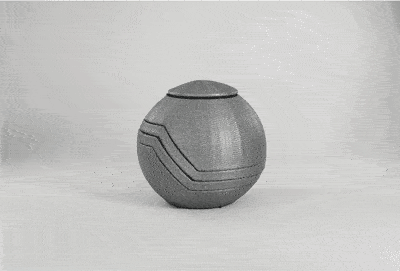 The stacking outdoor furniture set includes four wicker chairs and a table topped with clear tempered glass. The base of the table is crafted from shiny aluminum.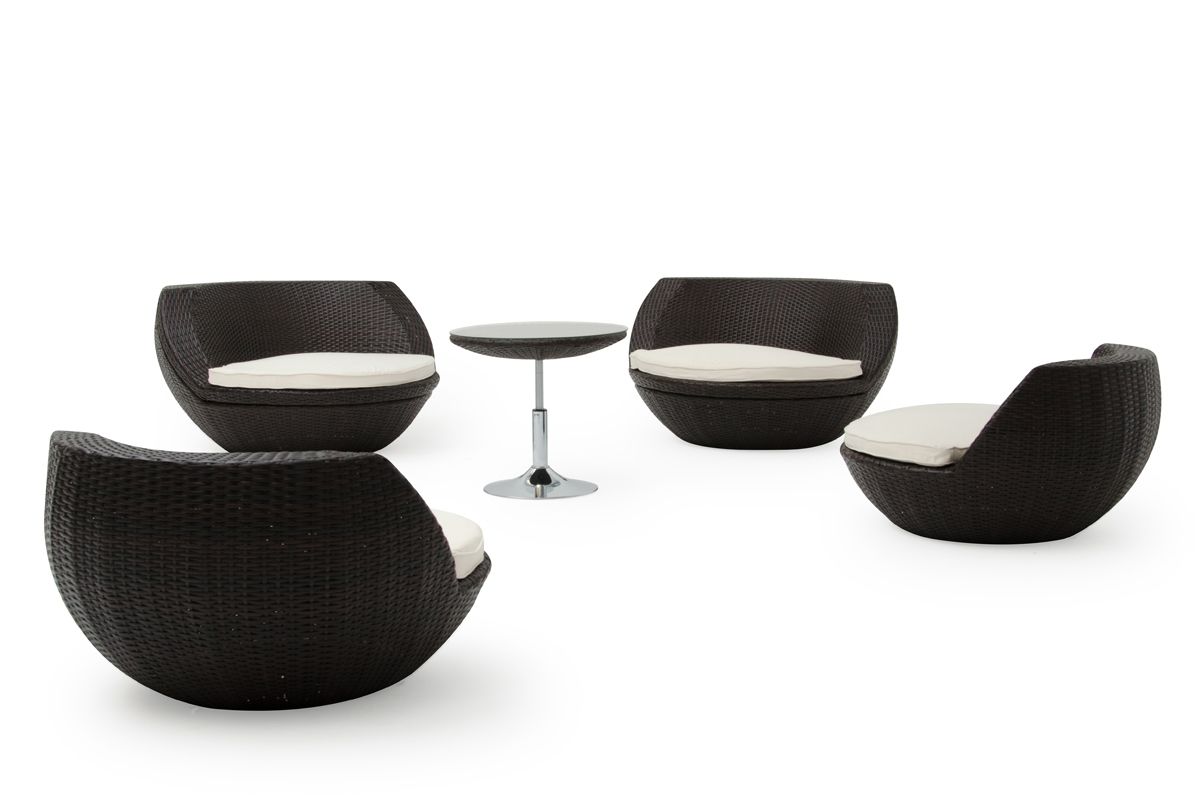 Each chair features a sturdy aluminum frame that's wrapped in an attractive brown, weather proof wicker.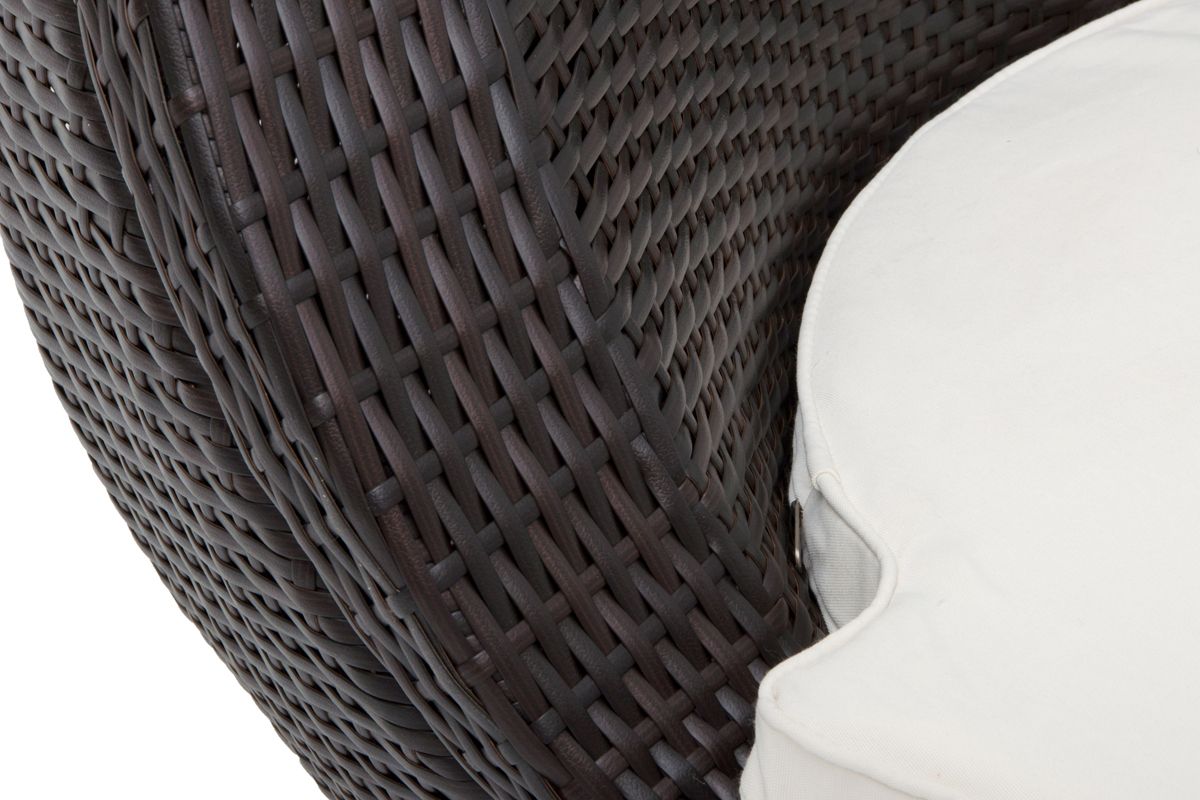 The Renava Ovum Outdoor Seating Set comes with comfortable, off white cushions for all four chairs, each one made from a soft, weather proof fabric.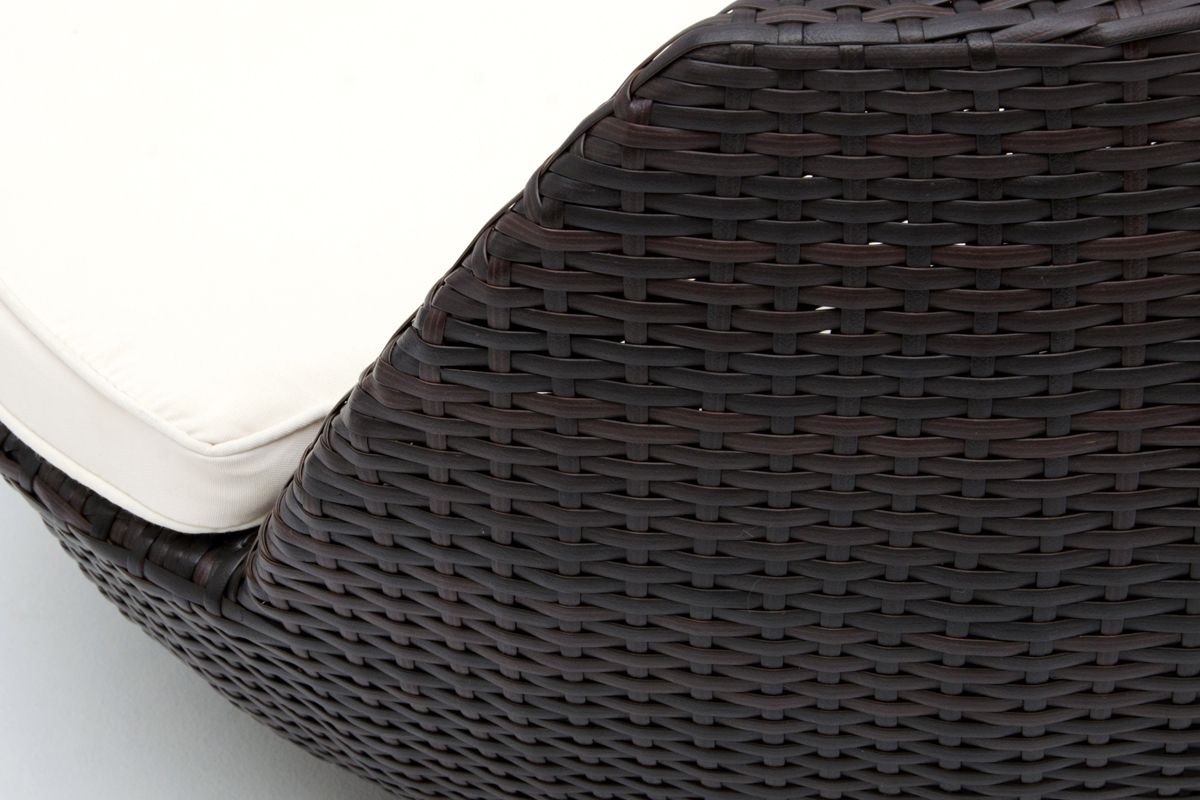 This brown, off white and chrome aesthetic is very modern and pleasing to the eye, indicating the designer's thoughtful attention to detail.
When they aren't stacked together in the memorable, space saving egg shape, each piece of furniture is still large enough to please most guests.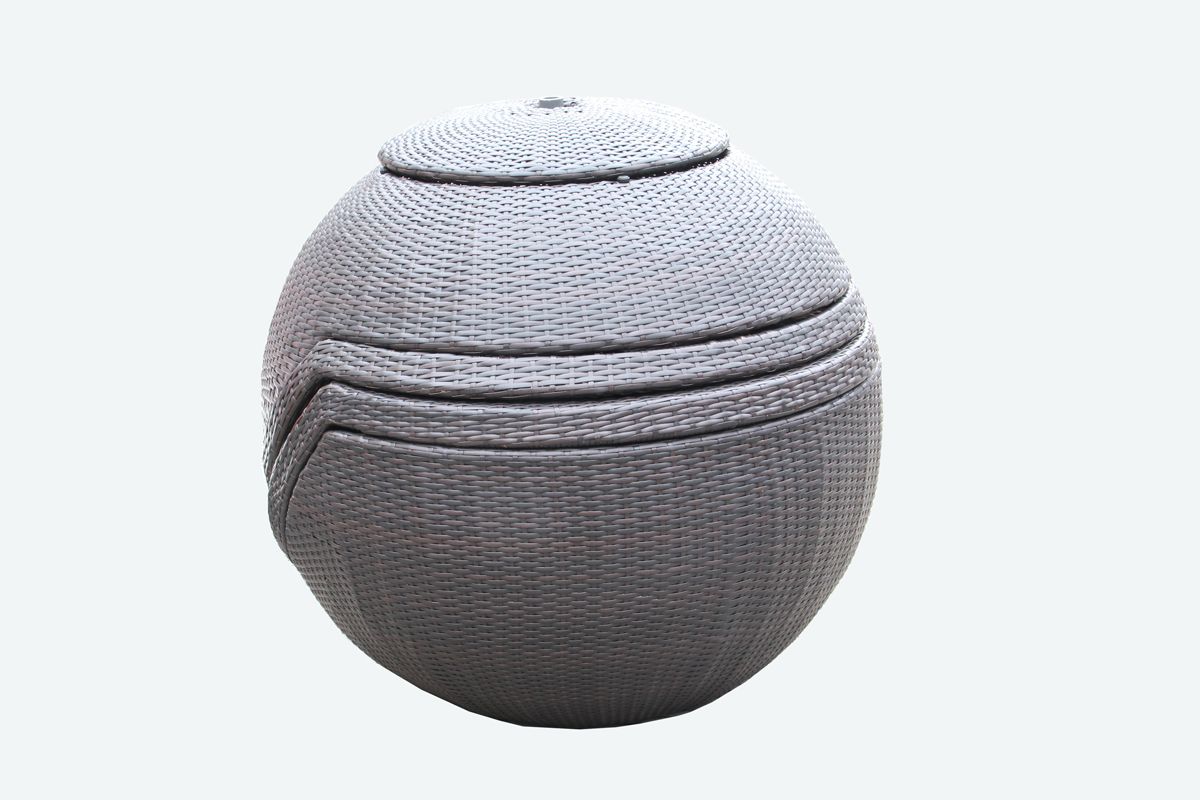 Don't believe me? Let's talk dimensions. The large wicker chairs have a width and depth of 43 inches and a total height of 24 inches. The small chairs have a width and depth of 34 inches and a height of 21 inches. Lastly, the table with the glass top has a width and depth of 24 inches and a height of 15 inches. Not too shabby!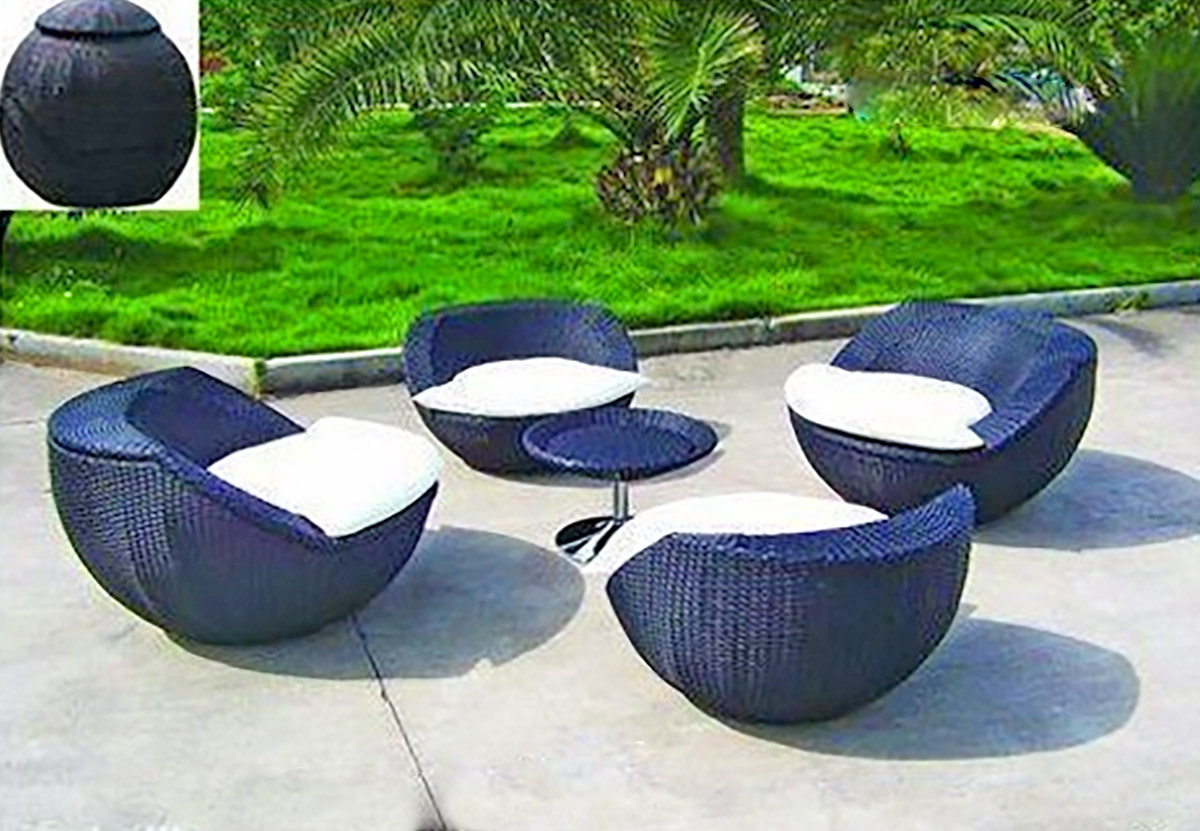 Just imagine inviting your friends over for a pleasant evening in the backyard, enjoying a glass or two of wine, and then blowing their minds as you stack the furniture into an egg shape before they leave.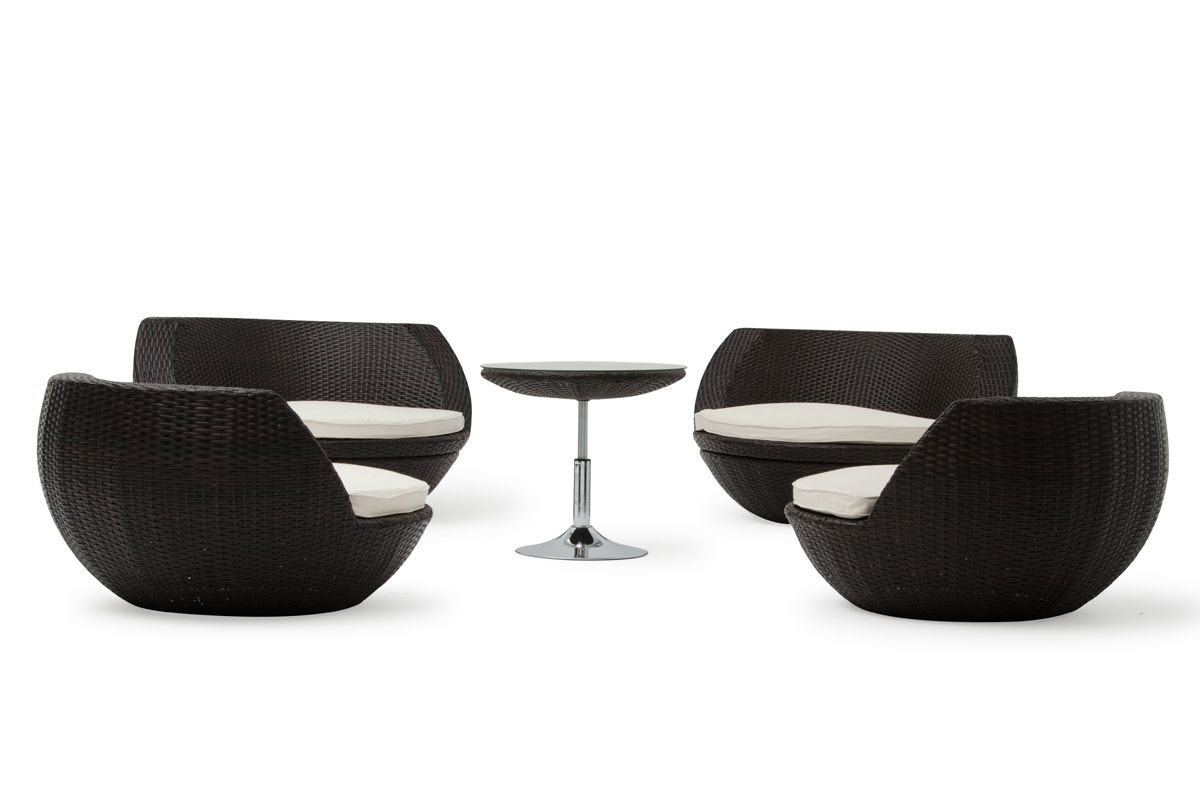 The entire Renava Ovum egg shaped outdoor furniture set costs $1,940 USD and is sure to make jaws drop.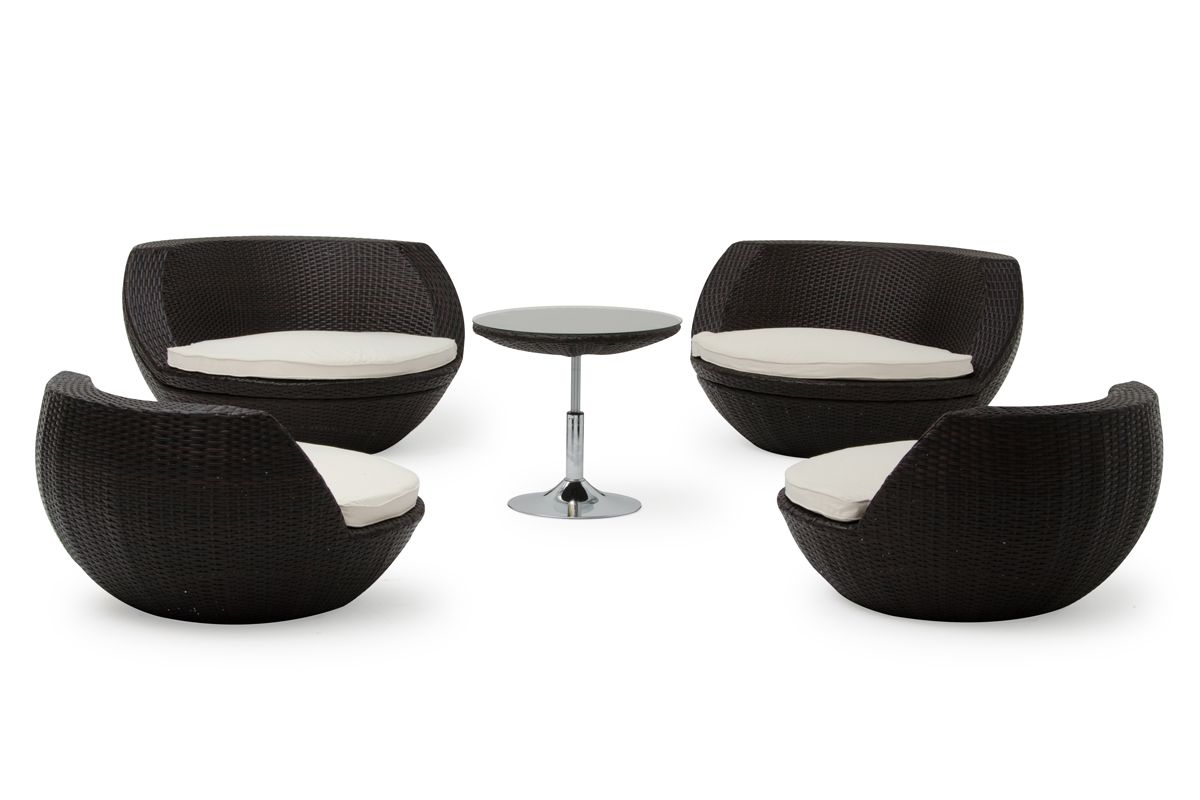 Check out a few more images of the larger version of the stacking egg shaped patio furniture below called the Dedon Obelisk!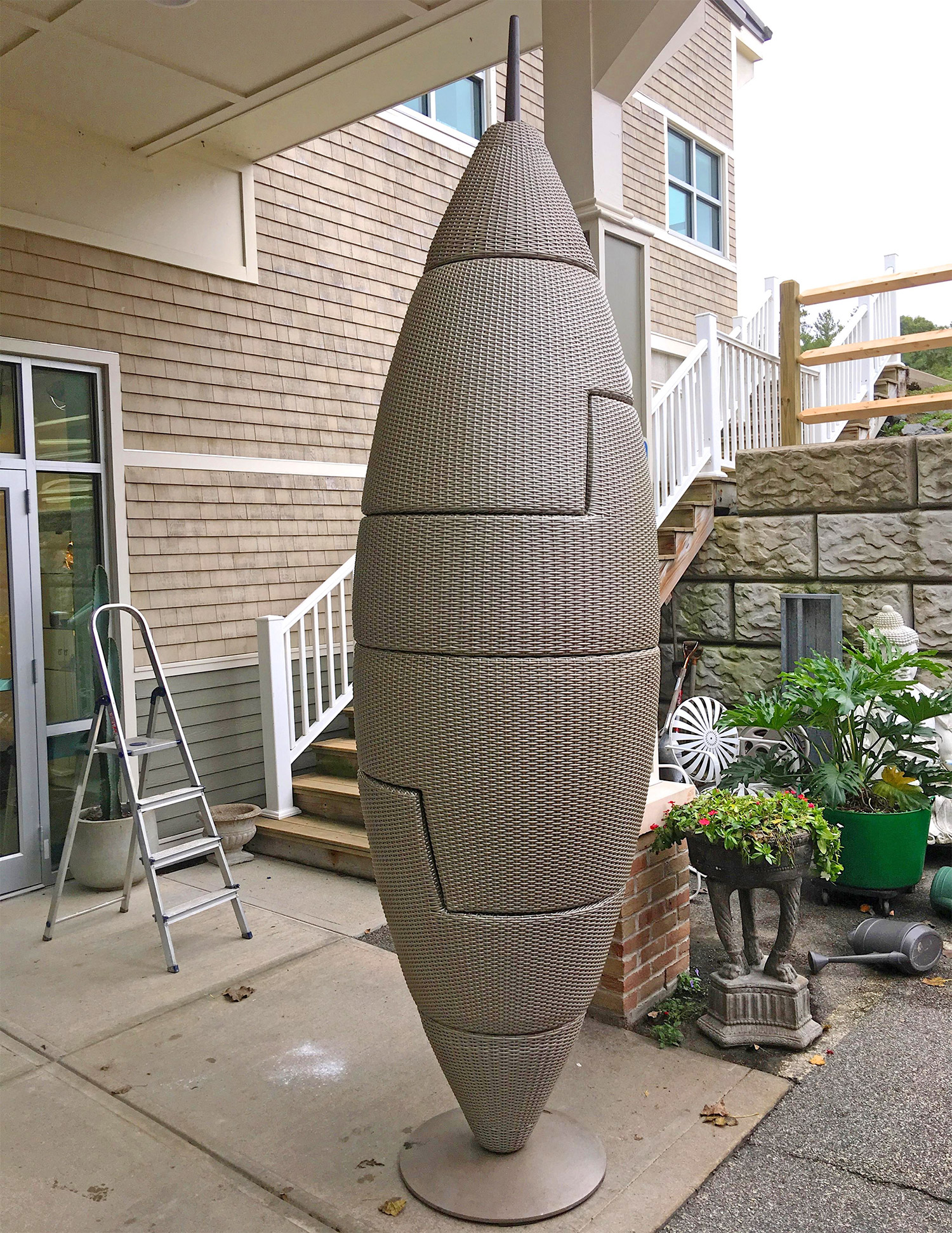 Credit: 1stdibs
"The whole column in assembled form, as well as all the elements individually are most stable as the internal frame is made of aluminum. The synthetic woven wicker-like fibers (HDPE - High Density Polyethelyne) stand up to sun, salt water, chlorine, snow and can be left outdoors all year long."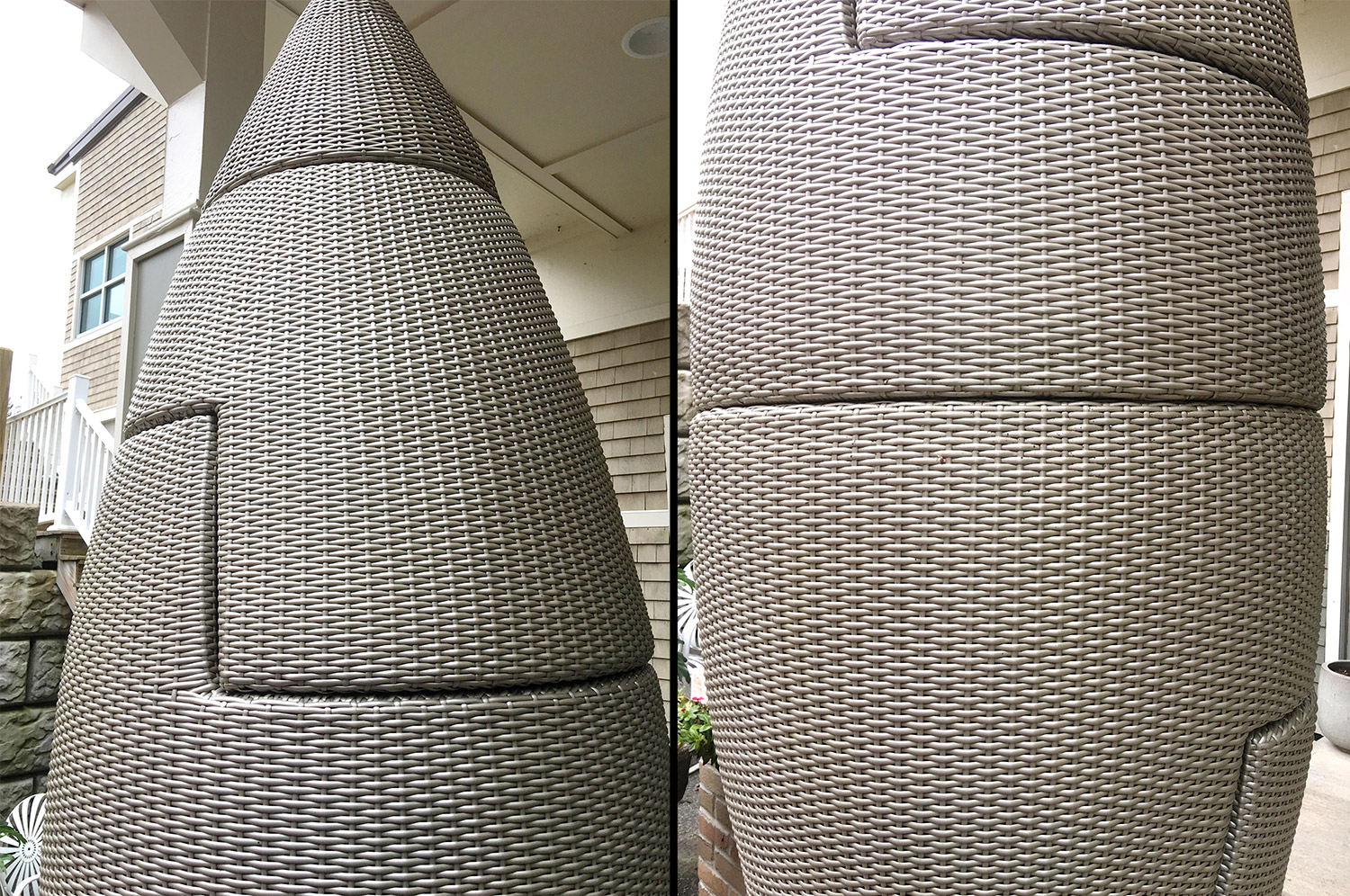 Credit: 1stdibs
"The Obelisk by Dedon is composed of two pairs of matching high- and low-back chairs and a conical table. The base of the table supports the furniture when it is stacked into its sculptural shape for storage."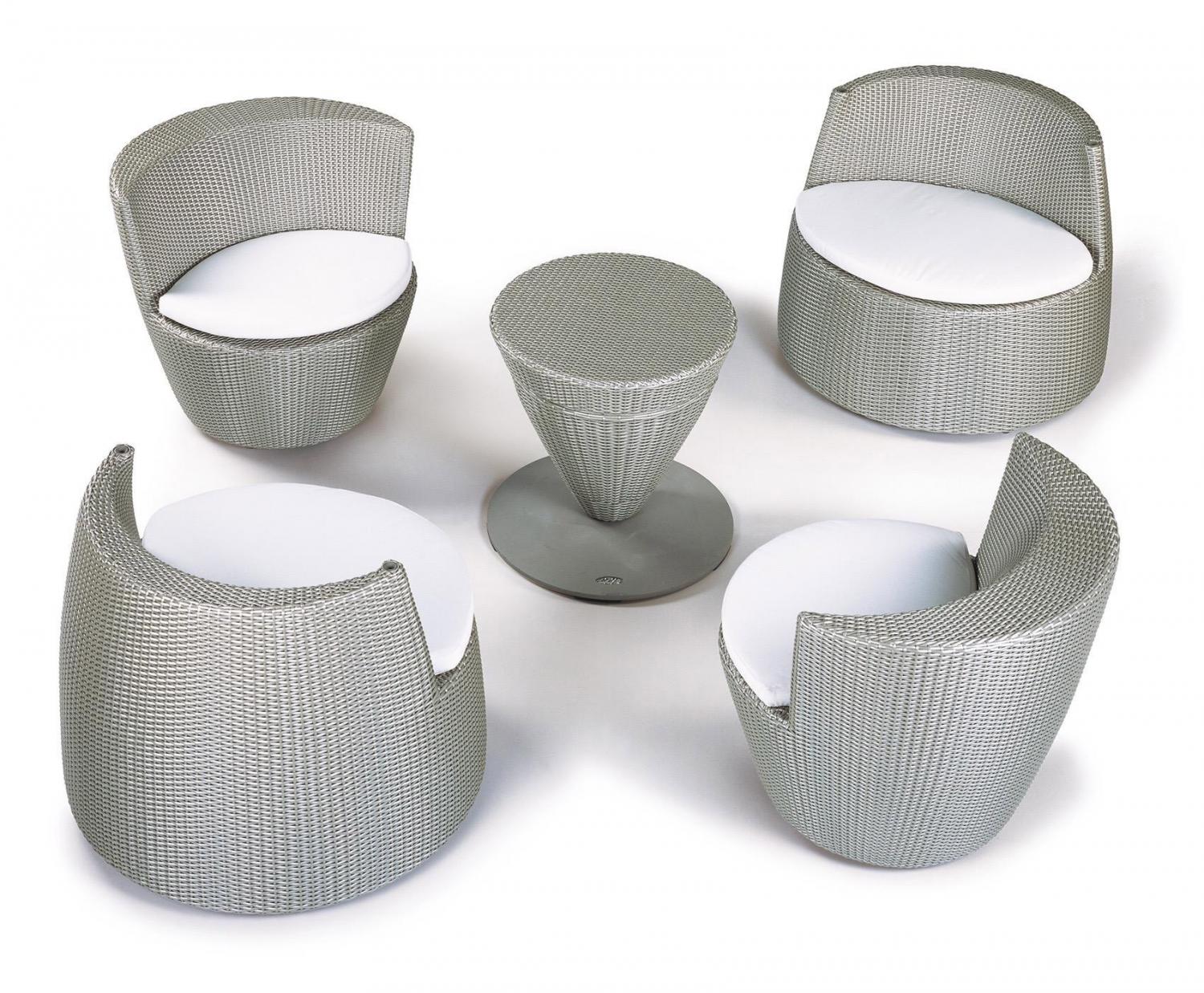 Credit: 1stdibs