Your Dog Can Now Be a Mechanics Assistant With This Cute Dog Work Vest
By Ryan on 06/05/2019 3:33 PM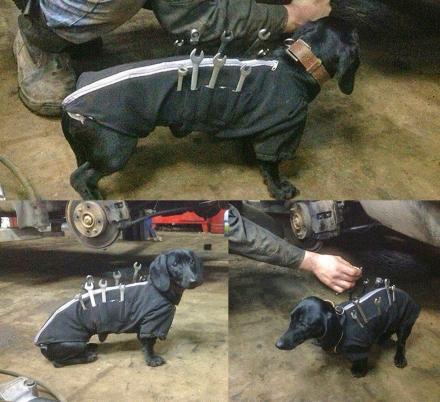 When we have kids, they become our assistants for all the chores and jobs we have around the house. But if you don't have kids or they're just too old to want to be your assistant anymore, your dog will have to do. Someone in Russia recently made this brilliant dog shirt with pockets on them that are perfect for holding tools. This way your dog can become a mobile toolbox that follows you around while you work.
The source of the photos are sketchy, and a source is currently unavailable at the moment, though the mechanic seems to have a Dachshund dog (wiener), which gives ample space to place plenty of small yet handy tools on the mobile toolbox.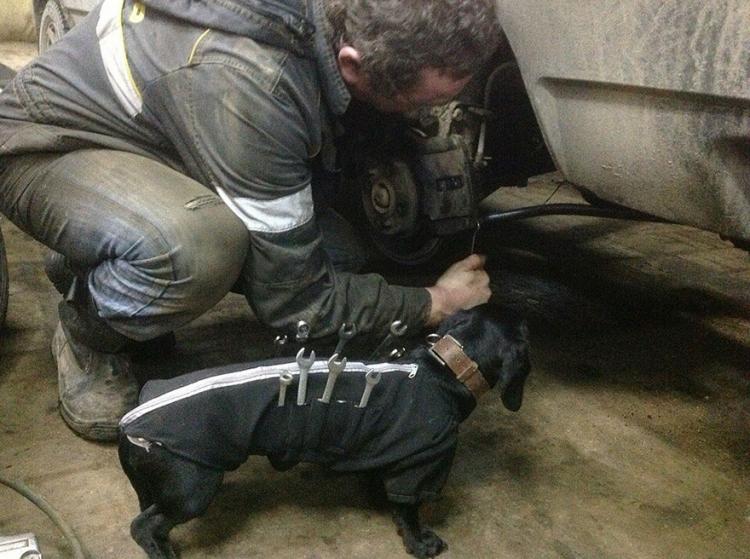 If you have the abilities to create your own mechanics jacket for your dog, you may want to go that route, though we've linked a search to Amazon where you can hopefully find a jacket, shirt, or vest for your dog with pockets where you can stick a few tools while you fix some things in your garage or around the house.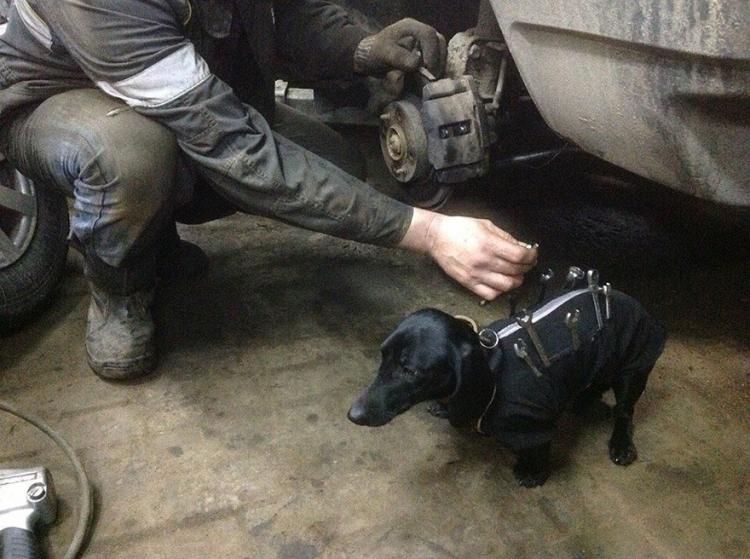 If anyone has any more information on the dog, or where to find that beautiful mechanics dog vest, please let us know! Otherwise, we with you the best in making your dog into a tool-wielding pooch.