This Tic Tac Gun Shoots The Mini Breath Mints 15 Feet Across The Room
By Ryan on 02/28/2023 8:37 AM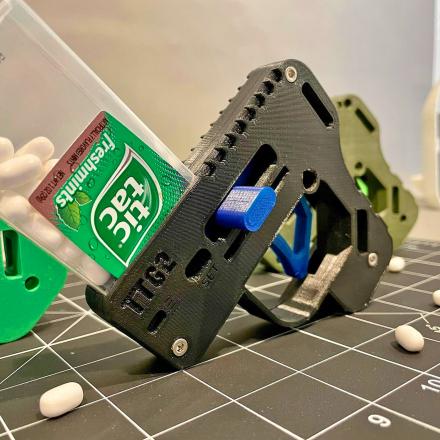 Sometimes we come across products that we simply didn't know we needed. Products like the baby mop onesie or the tetris couch, stuff that make us raise our fists and cry out to the heavens, "where have you been all my life!" It is what makes this job endlessly exciting and the reason why we never have any money.

Credit: 3DCubedPrinting
Case in point, this tic tac gun from Etsy. Now that I know that this is a thing, I simply can't live without it. A tic tac gun is exactly how it sounds: a little plastic gun that shoots everybody's favorite pill-shaped breath mints.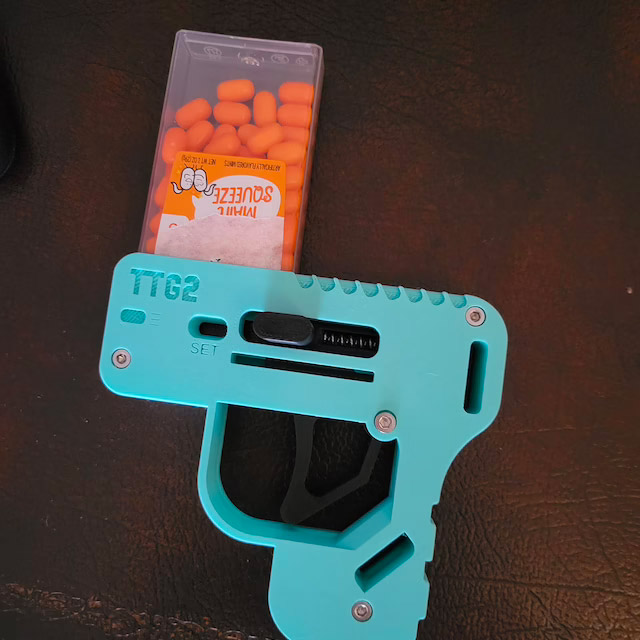 Credit: 3DCubedPrinting
Sold by 3DCubedPrinting on Etsy, this breath mint pistol has the ability to fire minty projectiles up to a mix distance of 15 feet.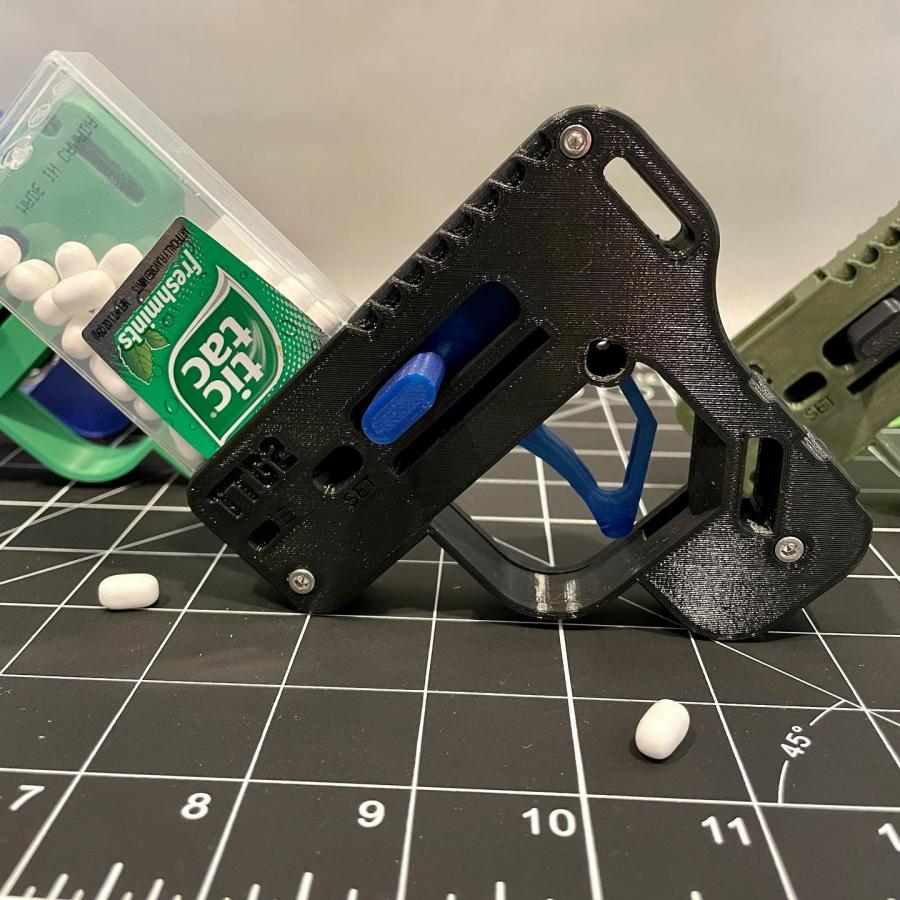 Credit: 3DCubedPrinting
Just imagine you're at the club with your friends and you see a pal trying to make a move on a potential romantic partner. You know their breath isn't a 10/10 at the moment, so what can you do to help? Why not shoot a delicious mint right into their mouth from across the bar? That is a totally normal thing to do and nobody will find it strange or confusing!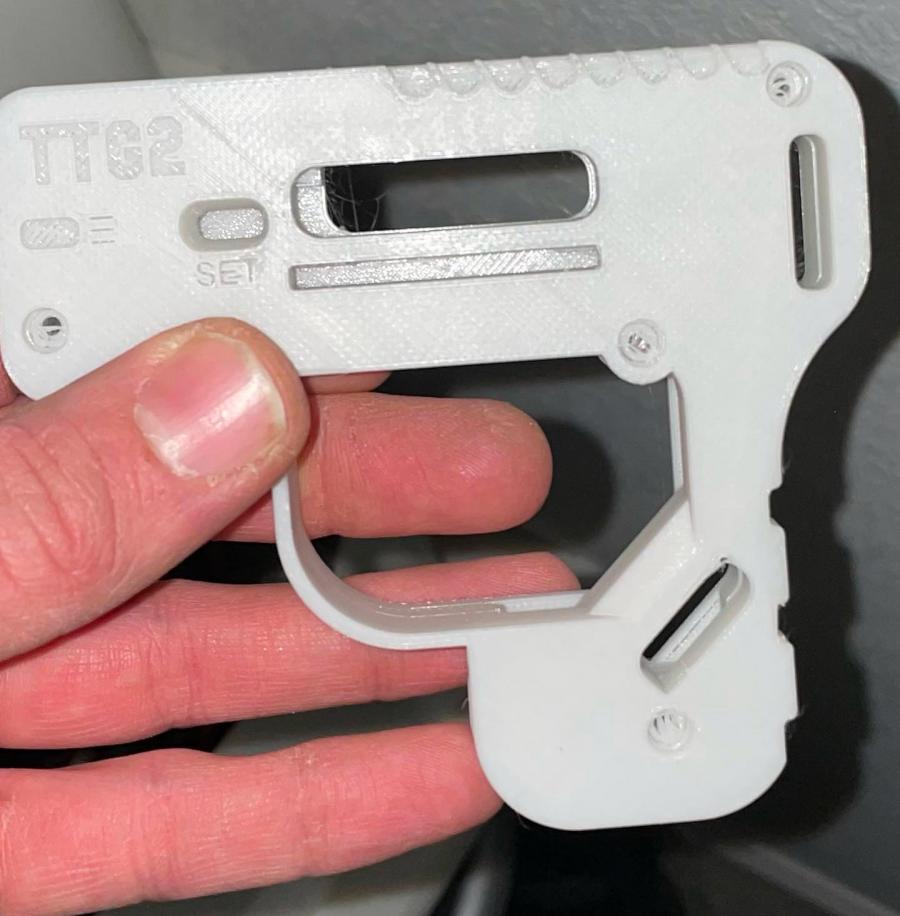 Credit: 3DCubedPrinting
Each bestselling tic tac gun is 3D printed to order, so you get a wide range of colors to choose from.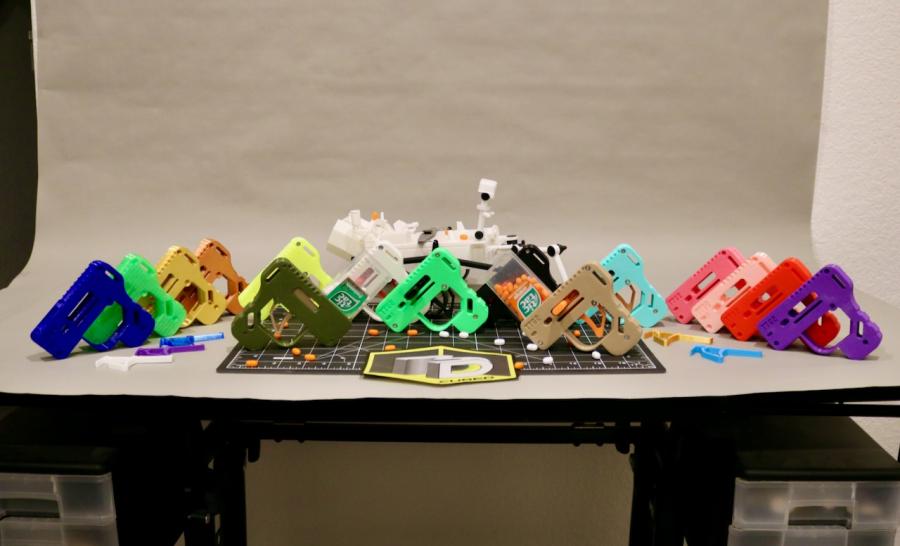 Credit: 3DCubedPrinting
You can even mix and match colors to make your tic tac launcher truly one of a kind. Want a translucent red gun with a silver trigger? 3DCubedPrinting has you covered. You can also add custom lettering or logos if you reach out to the seller in advance.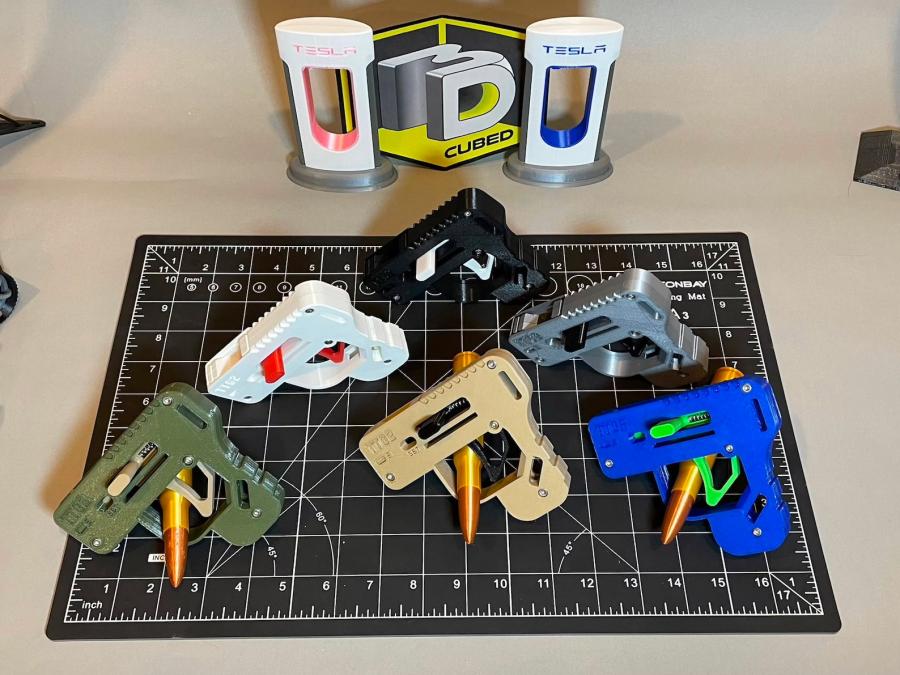 Credit: 3DCubedPrinting
And yes, they even have an option for the Tic Tac gun that glows in the dark!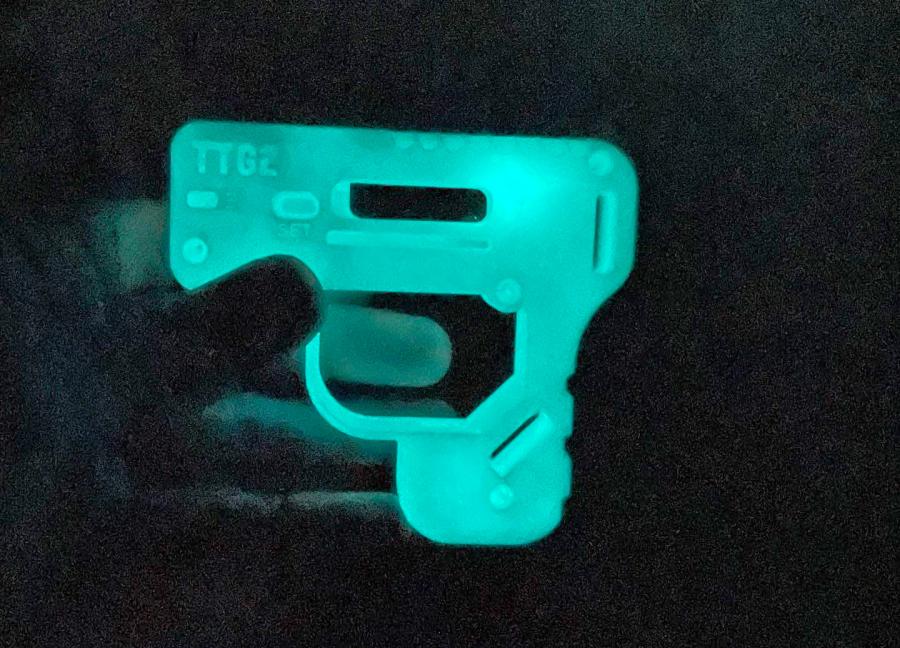 Credit: 3DCubedPrinting
Tim, the mastermind behind the 3DCubedPrinting Etsy store, has done pretty well with these breath mint launchers. The store itself currently has over 1,000 sales on the books with a stellar 4.8 star average.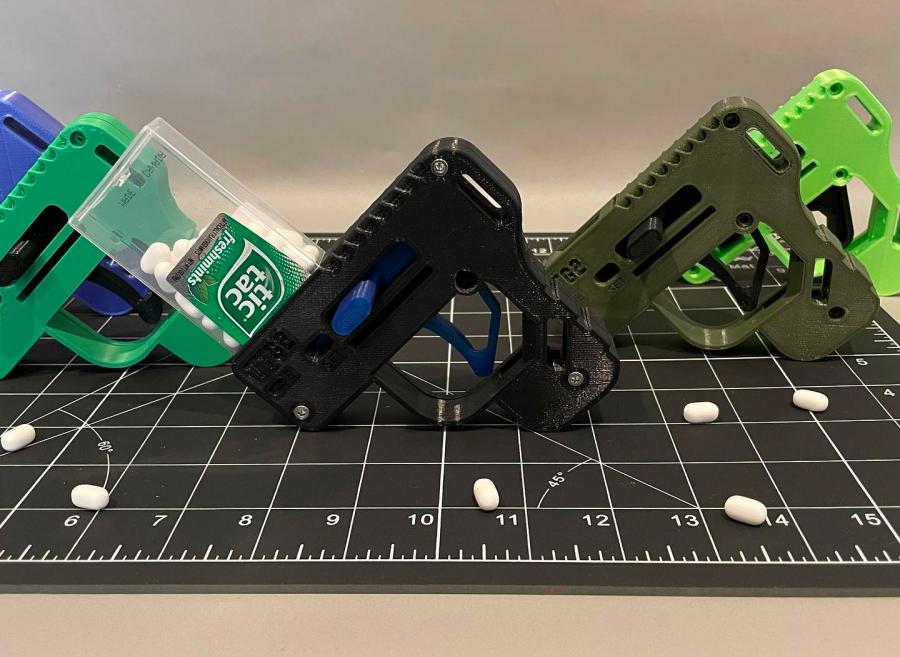 Credit: 3DCubedPrinting
People who try the clever mint gun are consistently pleased with the launch ability and user-friendliness. As one customer who left a 5-star review stated, "Excellent customer service! Great product! We got these as stocking stuffers for our boys and they have had so much fun with them! I would definitely buy from this seller again. Very fast shipping."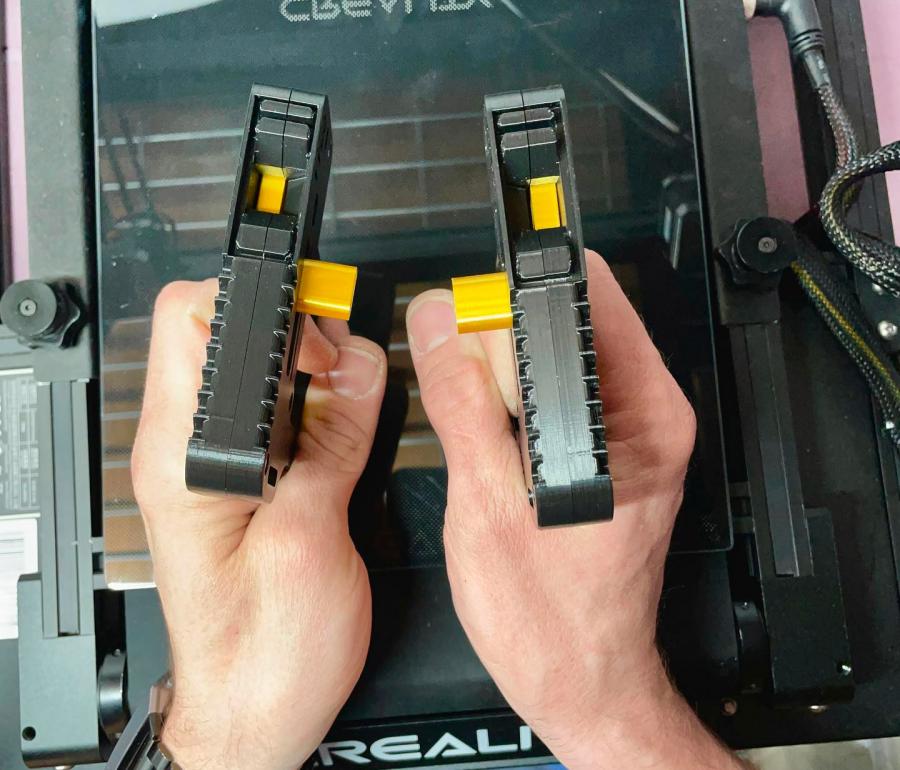 Credit: 3DCubedPrinting
I can't imagine the chaos that must have ensued on Christmas morning when these tic tac guns made an appearance! But, as Spiderman tells us, "with great power comes great responsibility".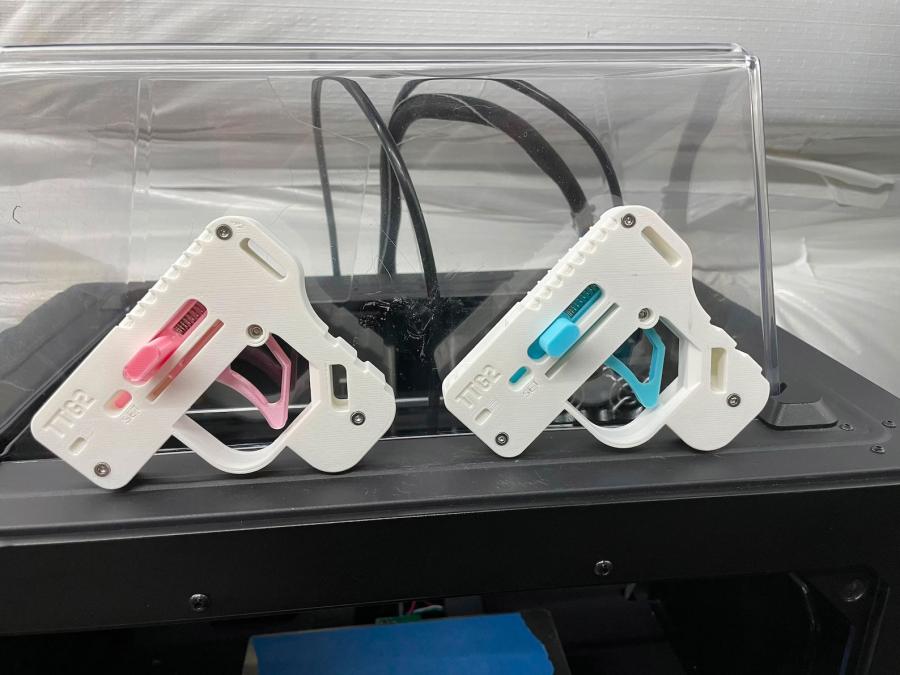 Credit: 3DCubedPrinting
The price of the tic tac gun ranges from around $16.50 to $22.50 depending on the primary color you select, and the product ships free in the United States. So you better load up on your Tic Tacs now!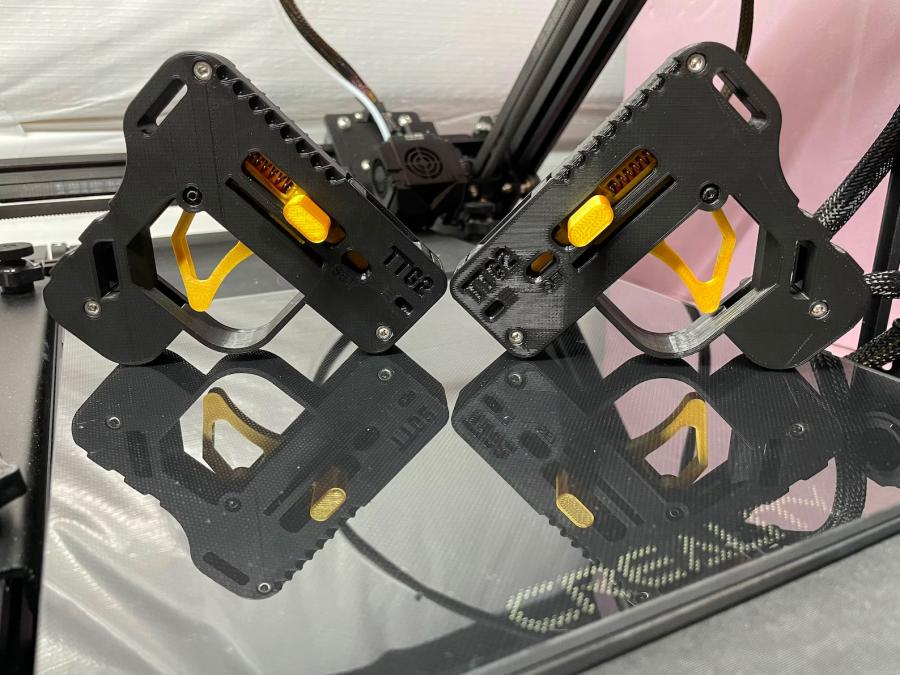 Credit: 3DCubedPrinting
The Tic Tac gun was even featured on the popular YouTube channel Dude Perfect on one of their OverTime episodes featuring Mark Rober!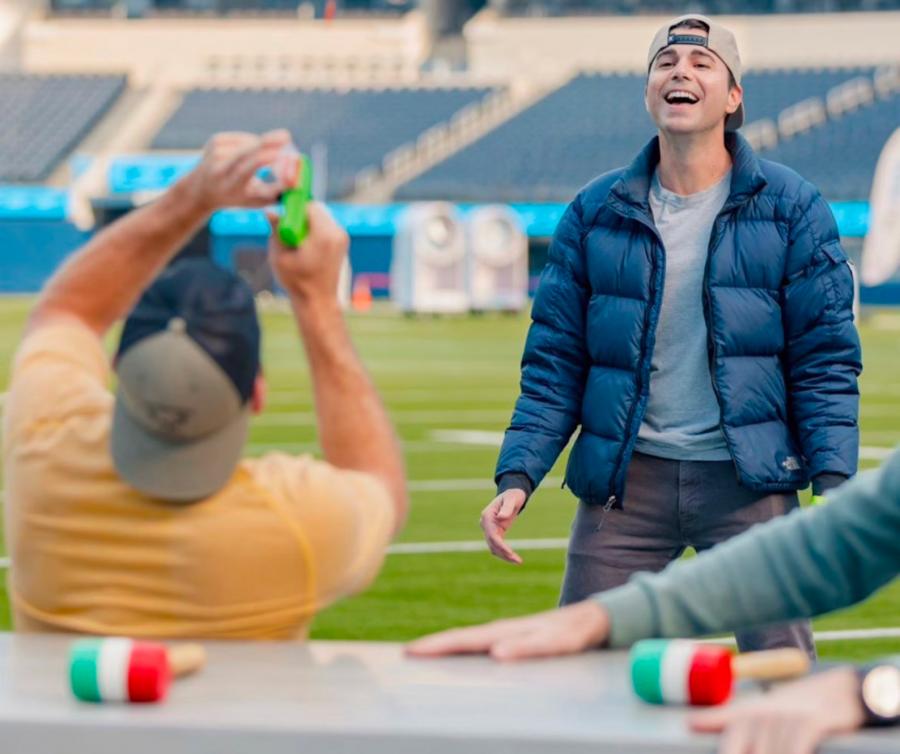 Credit: 3DCubedPrinting
A recent update to the Tic Tac gun now makes them launch the breath mints up to 15 feet in distance compared to just 10 feet on a previous model.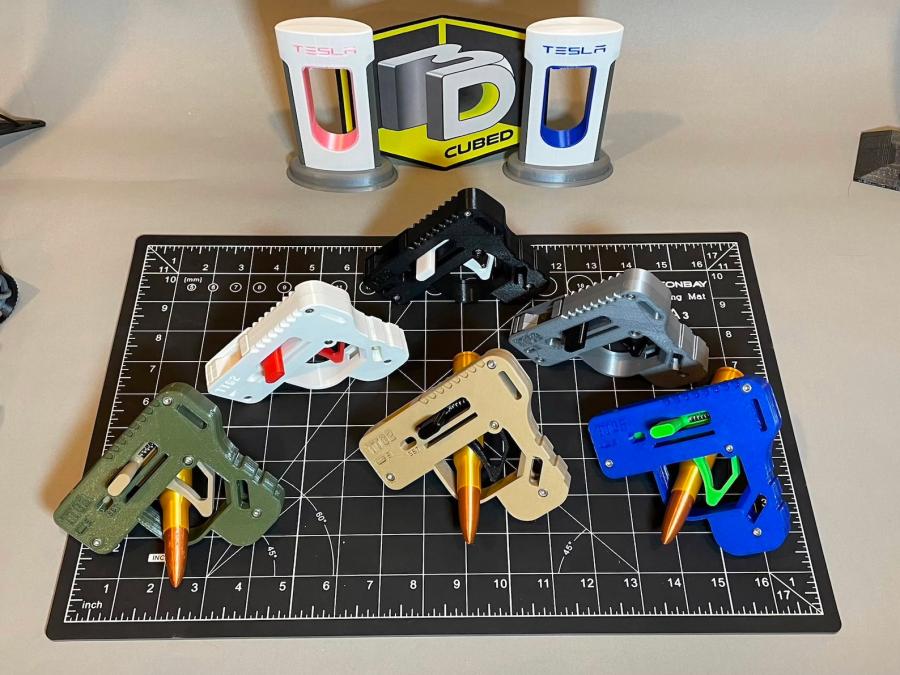 Credit: 3DCubedPrinting
Best of all, the Tic Tac gun even comes with one package of Tic Tacs so you won't need to go out and a buy a pack after receiving the gun!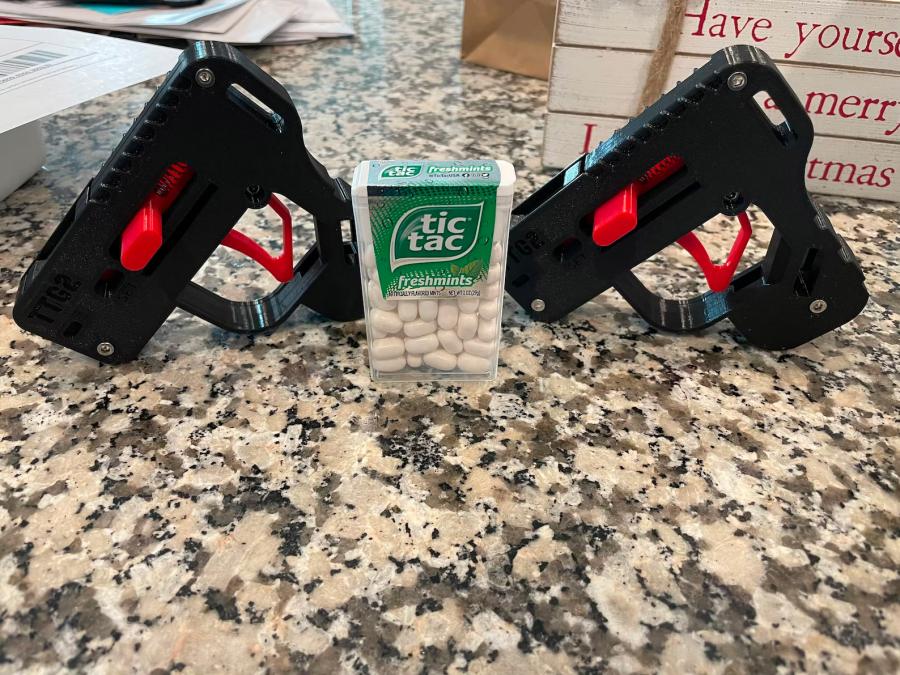 Credit: 3DCubedPrinting
Check out the Tic Tac gun in action via the video below!
Subscribe To Our YouTube Channel