Celestial Globe Lamp Shows Earth During The Day, Constellations At Night
By Ryan on 10/03/2023 3:34 PM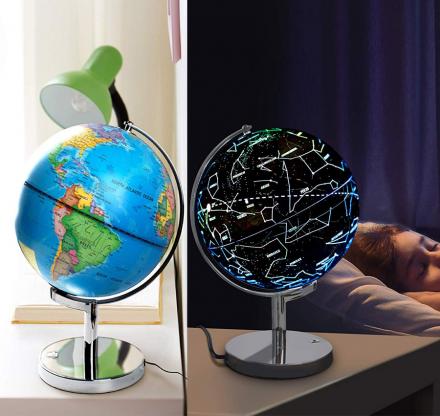 This globe is just like any other world globe you might see, but once the room it's in becomes dark, a sensor turns the globe into a celestial globe that shows the constellations in the sky. So really it's two globes in one. Plus the the globe will light up the night sky and trace out the constellations along with their names.
Perfect for aspiring astronomers, space lovers, science nerds, a nightlight in a child's bedroom, or an item to stick in a science class at a school, the Celestial Globe will find a home with any geeky child or adult human that happens to also be using astronaut bed sheets or galaxy bed sheets.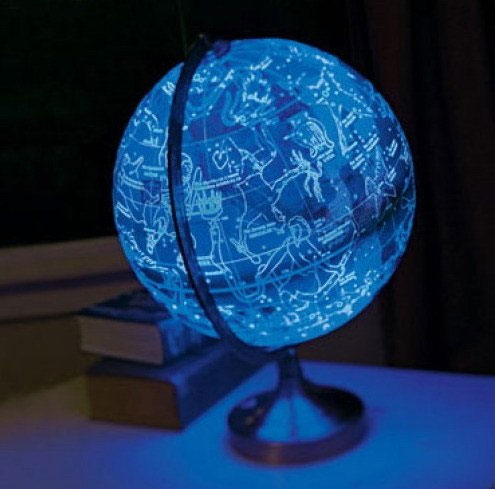 The the 2-in-1 Celestial changing globe is made from plastic, metal, and paper, is powered via an AC power adapter, shows a total of 88 constellations, properly works as a tool for geographers and astronomers alike, can work great as a night light, and measures 10 inches wide x 12 inches tall x 9.25 inches deep.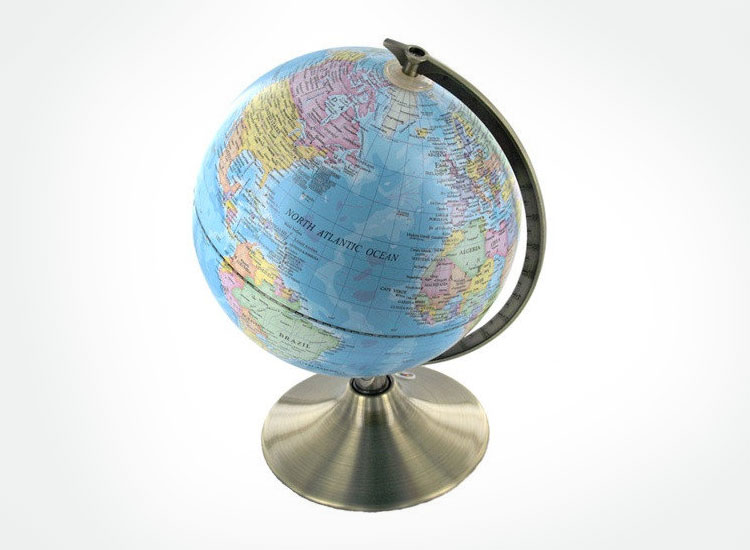 Check out the 2-in-1 changing celestial globe in action via the video below.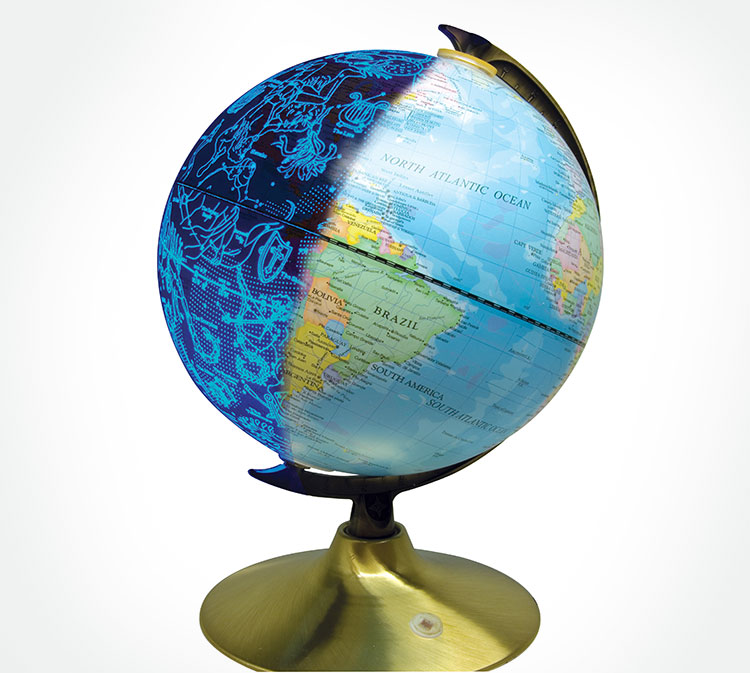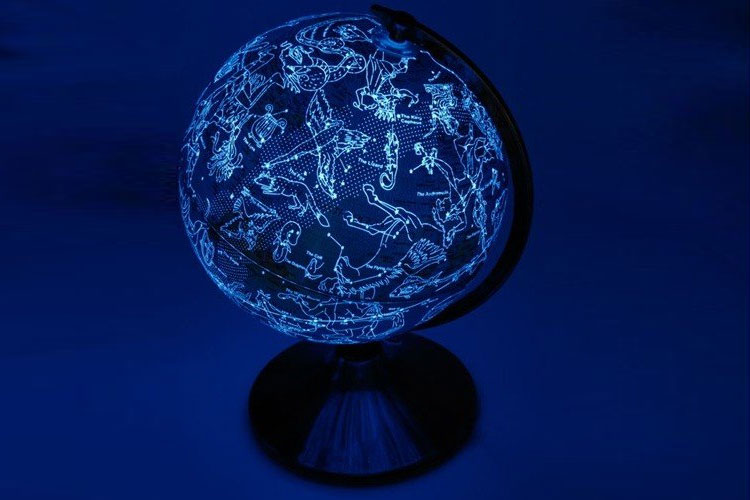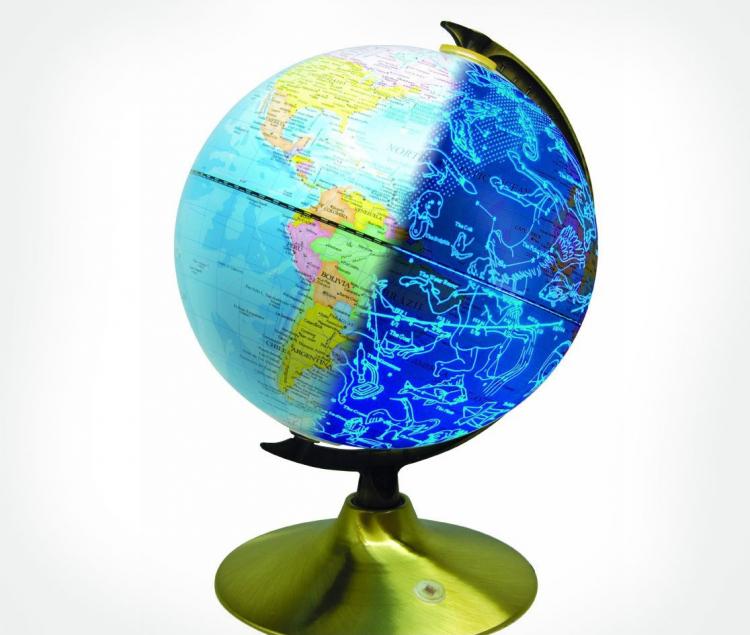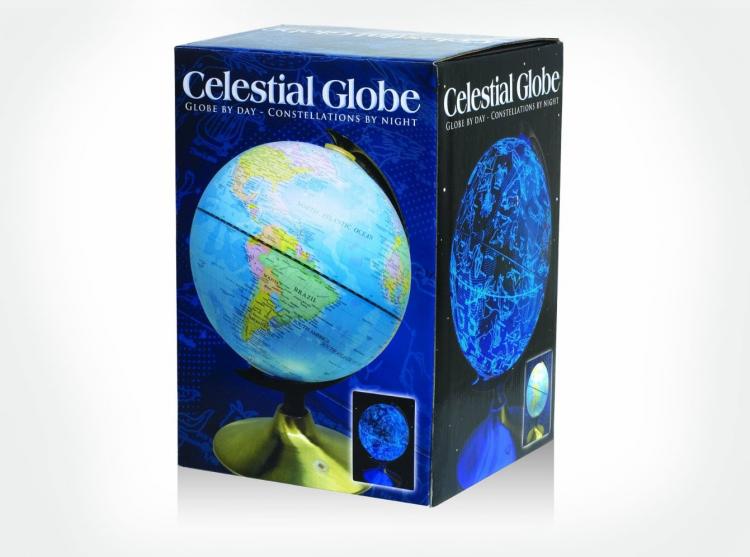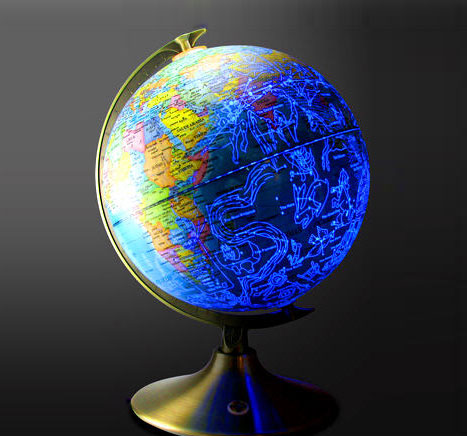 Subscribe To Our YouTube Channel