This Shower Head Displays The Water Temperature That's Coming Out
By Ryan on 01/21/2016 4:23 AM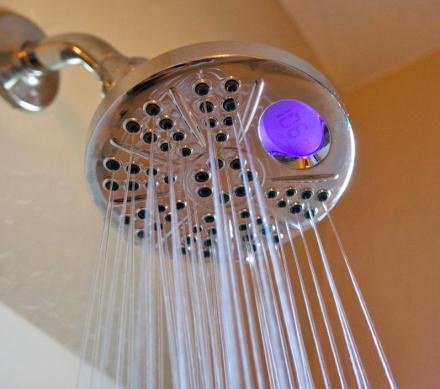 This shower head has a digital display right on the front of it that shows you the temperature of the water coming out of it. Perfect for those that need the water temperature to be exactly what they want before they dare step into the shower, or for those that have no touch feeling in their entire body and need a temperature gauge to tell them whether they are going to burn their body or give themselves hypothermia by taking a shower. The temperature gauge shower head is powered by 2 AAA batteries that are included that illuminates the screen when in use, but you also have the option to power the display using the water that comes through the shower head. No longer will you have to actually feel the water to get an idea of how hot or cold the water is like some sort of savage, now you can simply look at a screen and see exactly what the water temperature is.
The temperature display shower head has a WaterSense certification that promotes water conservation and has soft rubber sprayer holes that make it easy to wipe away lime and calcium build-up. The shower head dispenses water at 2 gallons per minute at a PSI of 80, has a variety of different spray type settings including: Full Body, Full Spray with Massage, Massaging, Shampoo Rinsing, Shampoo Rinsing with Massage, and Soft Drench.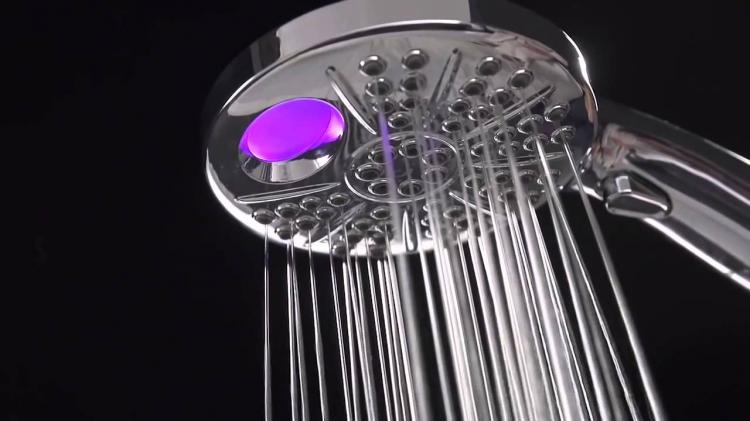 Another cool feature of the shower head is that the LED light behind the display actually changes colors depending on the temperature of the water. So that when the water is cold, the light illuminates blue, when the water is luke-warm, the LED turns magenta, and when the water is hot the LED indicator turns bright red. This makes it perfect for turning your water on to get hot and walking away. Once you come back you can see instantly what temperature the water is.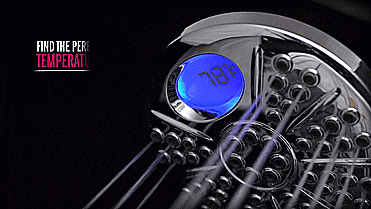 The Delta Faucet Temp2O digital temperature gauge shower head comes in a variety of different version, including chrome, stainless steel, some of which are just shower heads, and some of which are full hand showers, and even some that display the temperature right on the water valve. You can find all options of the LED shower temperature display here.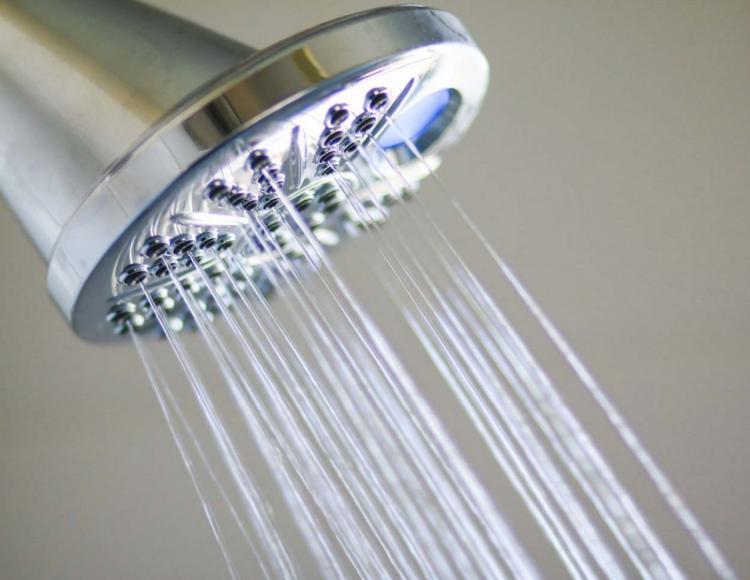 This particular water temperature display shower head has a chrome finish, weighs 1 lb, and measures 5.2 inches x 4.8 inches x 4.8 inches. Check out the Delta Faucet Temp2O shower head in action via the video below.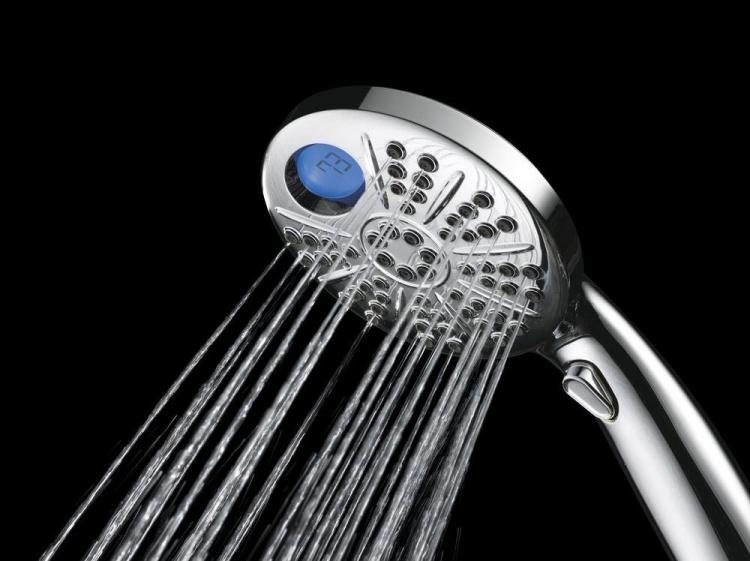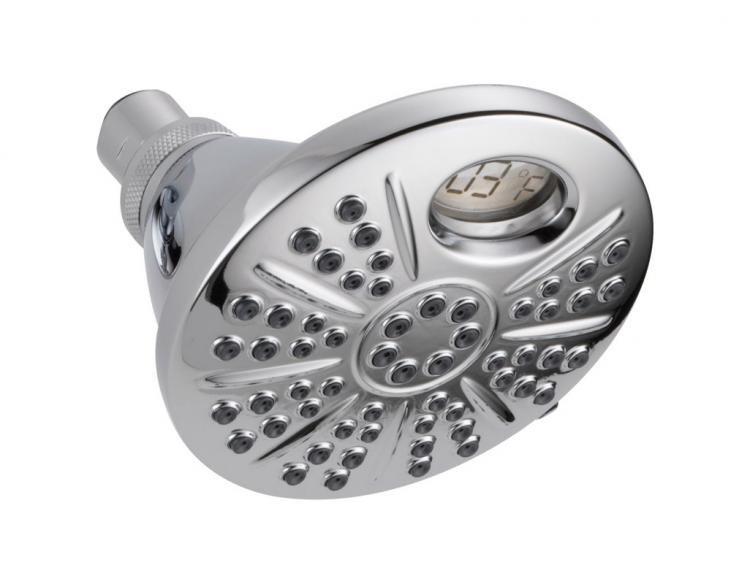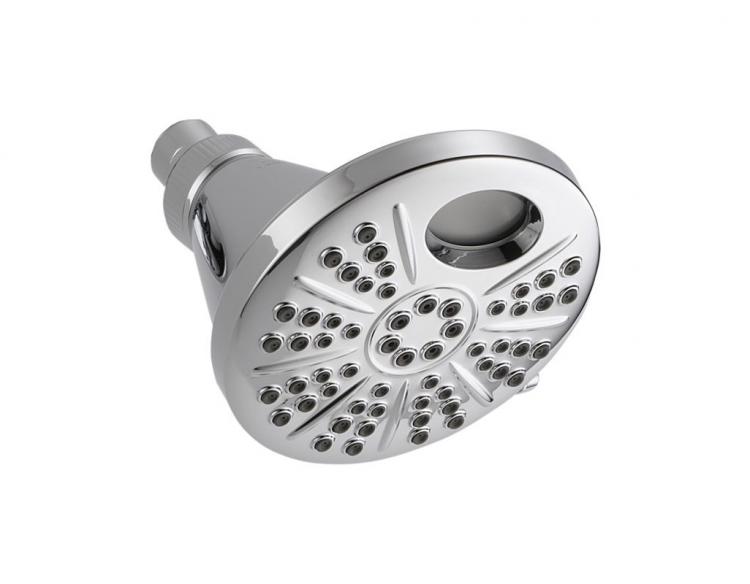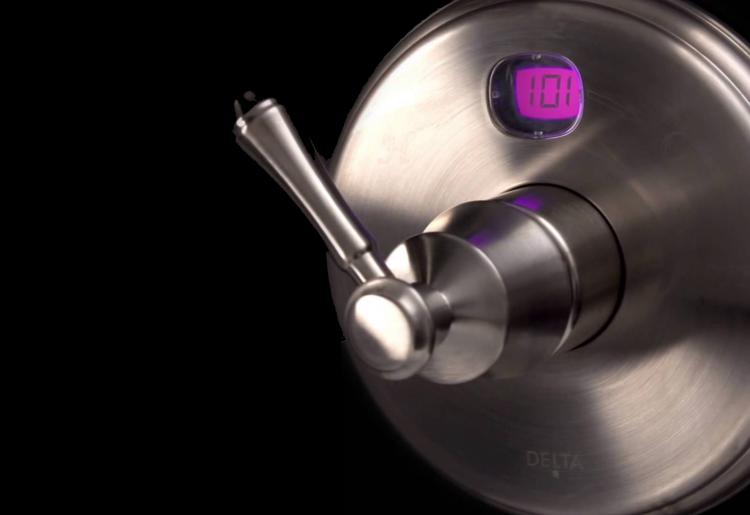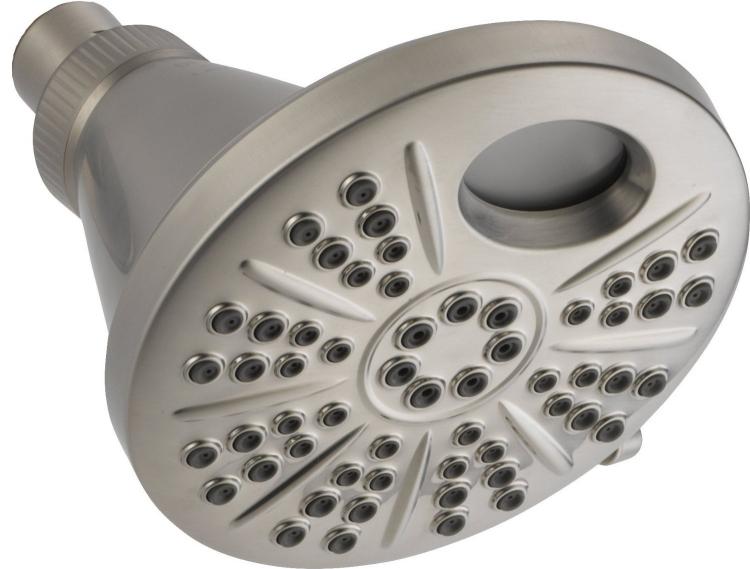 Subscribe To Our YouTube Channel