Space Plug: A Swiveling Surge Protector, Takes Up Less Space Behind TVs and Desks
Date Published: 12/18/2018 12:18 PM (Updated: 01/15/2019 10:26 AM)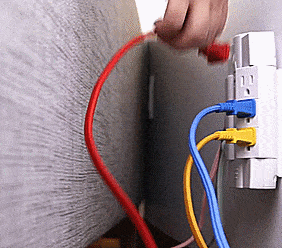 If you look behind my TV or desk, you'll find an unruly mess of cords, power adapters, and surge protectors that looks like something straight out of The Matrix. The Globe Electric Swivel Surge Protector is a device that keeps all of your plugs right next to your outlet and can swivel back and forth against the wall to save a whole lot of space, and keep things much more organized.

View all size options here
You probably currently can't push your couch, TV, or desk all the way against your wall because there are plugs that are sticking out of your wall that get in the way. This Swivel surge protector will swing all of your plugs so that they are parallel against your wall, so that there's only about an inch and a half of room needed against your devices and your wall.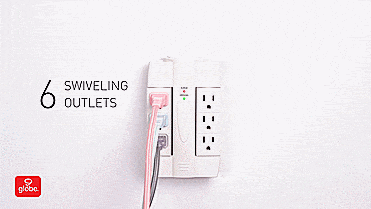 Not only will the swiveling surge protector give you more room behind your TVs, desks, and couches, but it will also keep all of your cords a whole hell of a lot more organized. Plus, since everything's attached to your wall, you won't have 1 or 2 surge protectors laying on the ground that always seem to be in the way.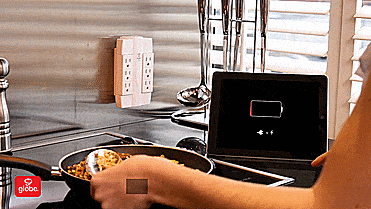 Made and sold by Globe Electric, the Space Plug as so it's called comes in two different versions to choose from, a version with 6 outlets, and another that adds two USB ports on the top of the device for charging your portable devices.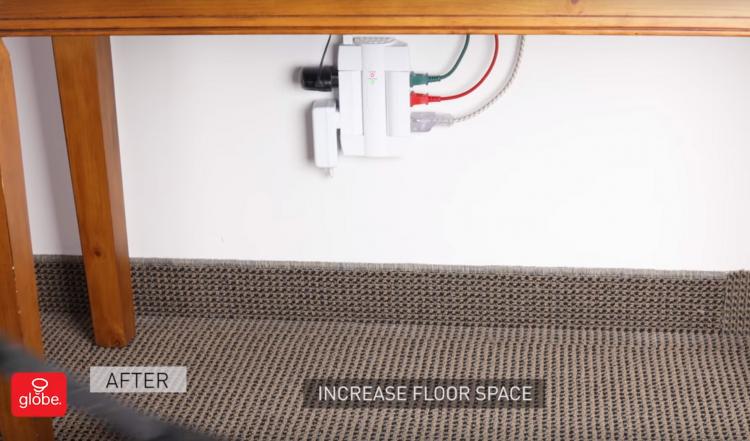 The swiveling wall mounted surge protector features two sections with 3 outlets each that both swivel against the wall to save room, it will protect up to 2100 joules using the surge protector, comes with 2 indicator lights that display the status of the surge protector, and comes with a 2-year warranty that protects up to $300,000 on equipment connected to the device.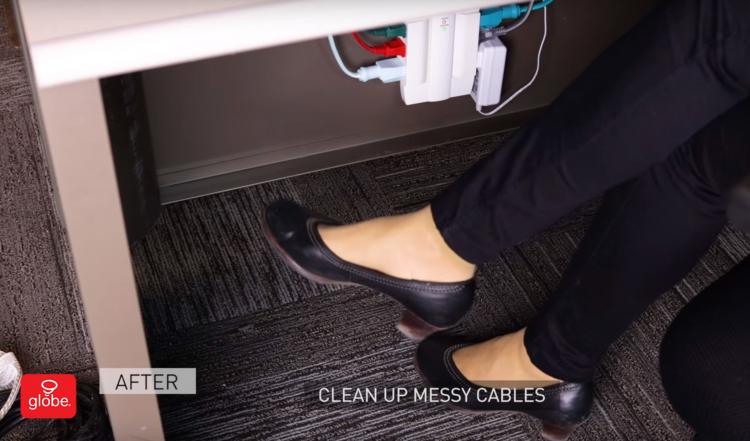 Check out the Globe Electric swiveling surge protector in action via the video below.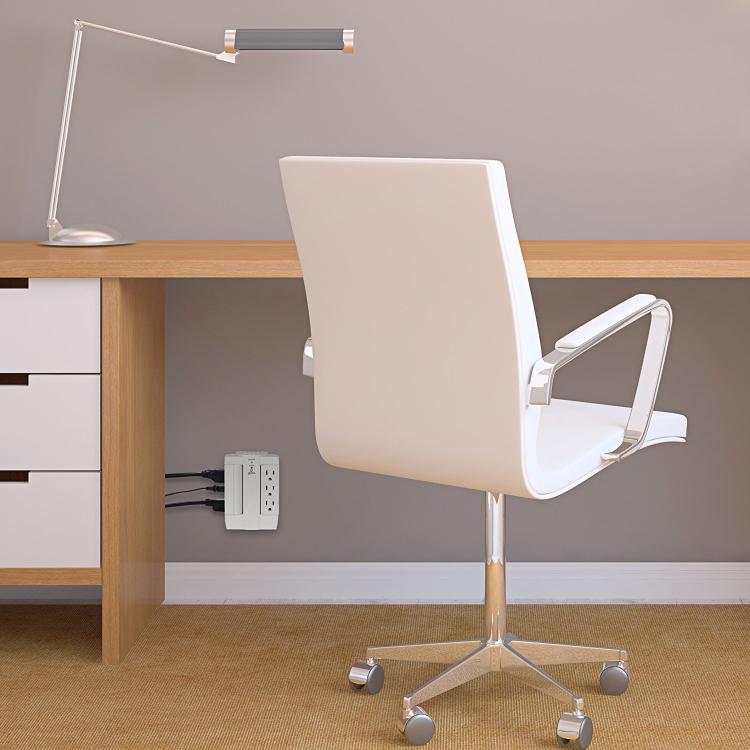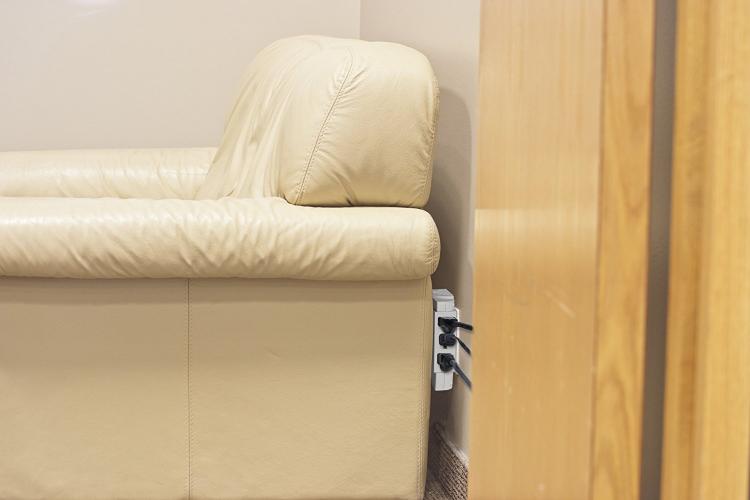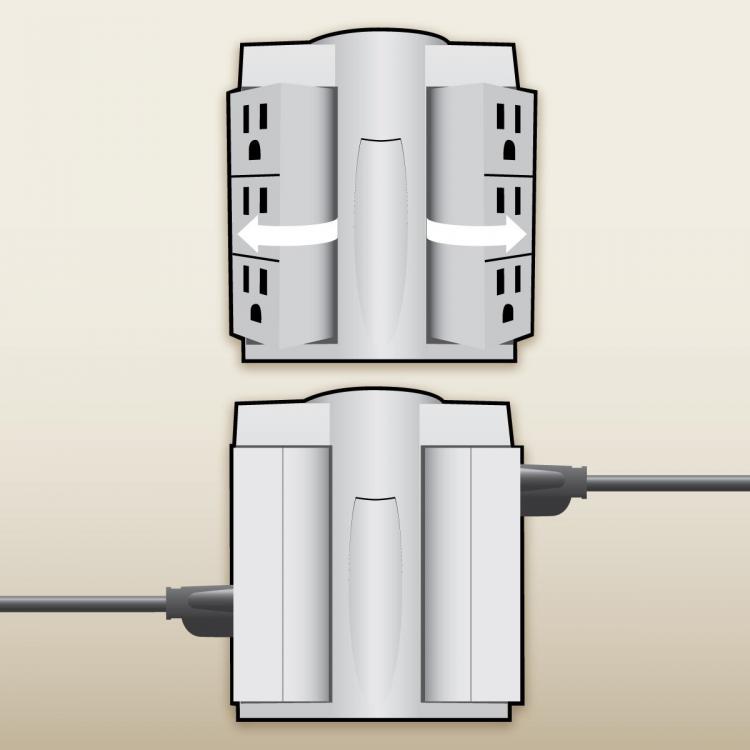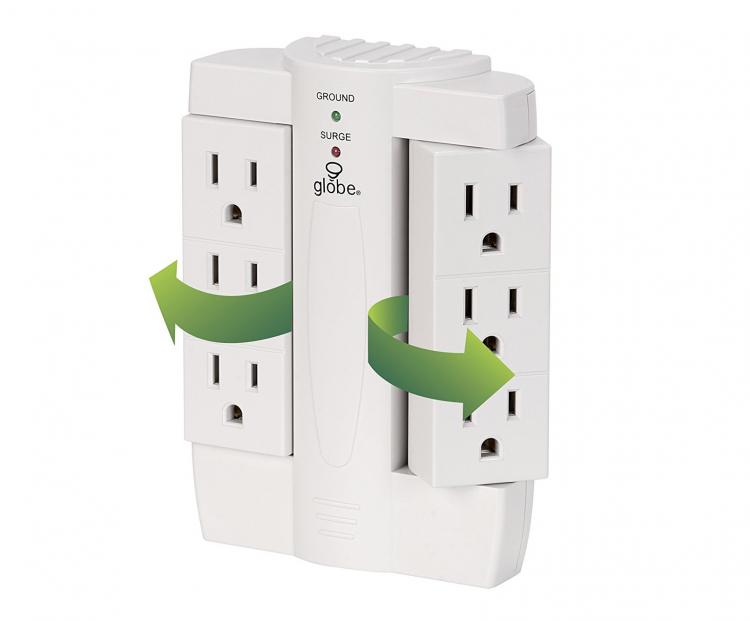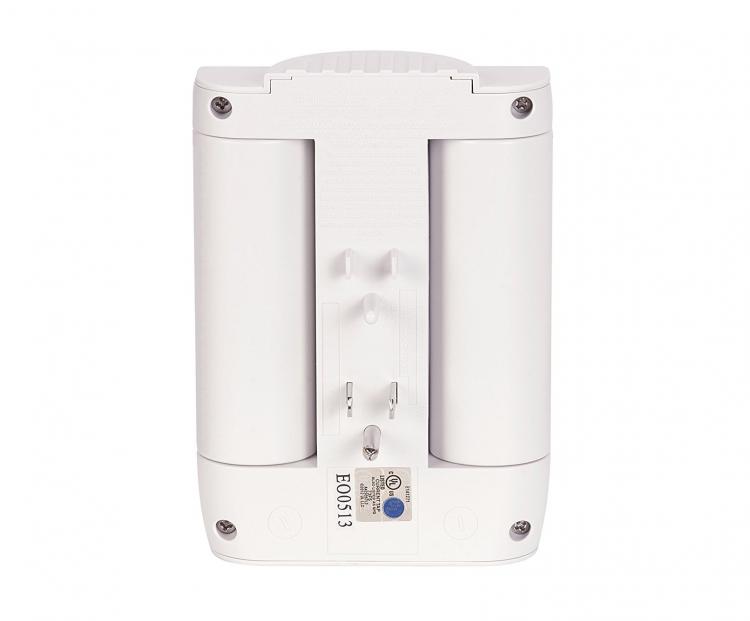 Subscribe To Our YouTube Channel