Self-Stirring Travel Coffee Mug - Clear
By Ryan on 11/14/2018 11:05 AM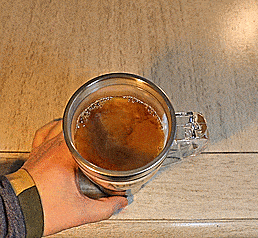 You've probably seen our regular self-stirring coffee mug that's meant for more of an at-the-office kind of way, and is made from plastic. Well, now the next generation self-stir coffee mug is here, and it's a full travel mug that's clear, which lets you see inside as it stirs!

Versions: black | clear
The self-stirring travel mug is perfect for automatically mixing coffee drinks, protein shakes with powder and ice, iced coffees, sugary drinks, and more. Whatever ingredients you need stirred, just put them in, and push the button to start the stirring motor.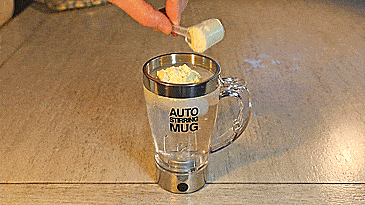 The unique travel mug gadget makes the perfect gift idea for frequent travelers who love coffees with extra ingredients that usually require the laborious task of stirring it by hand. Now they can just press the button and be done with this chore in a second or two.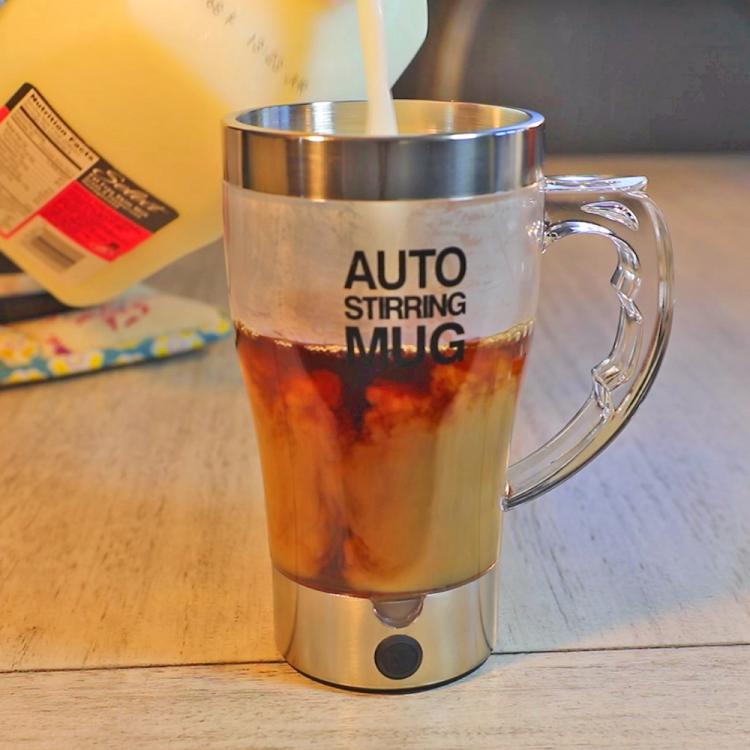 The self-stirring travel coffee mug is made from food grade stainless steel along with food grade PP plastic, it can hold up to 11.8 oz of liquid, and is powered by 2 AAA batteries (not included) that get inserted into the bottom. Due to the electronics on the bottom of the mug, it should be hand-washed only (not dishwasher safe).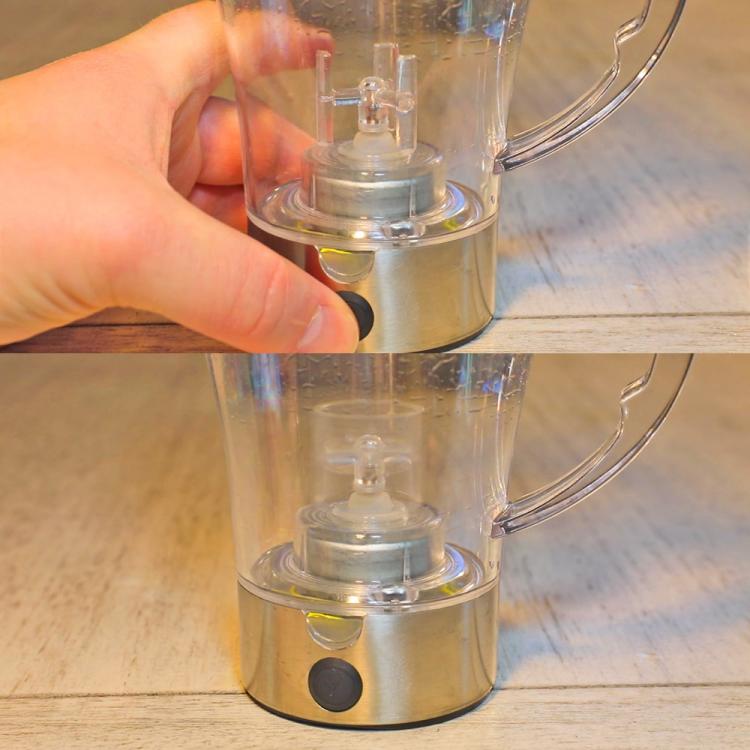 The transparent self-stir coffee travel mug is suitable for stirring coffee, milk, oat, grain, and more. The mug has super strong power, features a leak-proof design (when the top is on), and has a door on the lid that lets you open and close it as needed.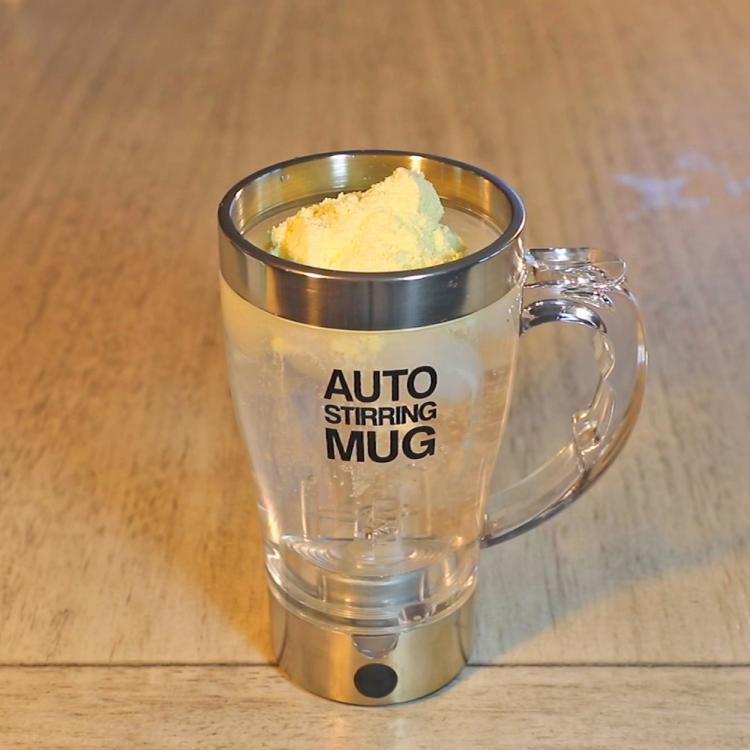 The auto-stir clear travel mug should be cleaned before first use, features a power button that you click to turn on, and click again to turn off. The mug weighs 11.6 oz, and measures 6.6 inches tall x 3.3 inches wide (with handle) x 2.5 inches in diameter (excluding handle).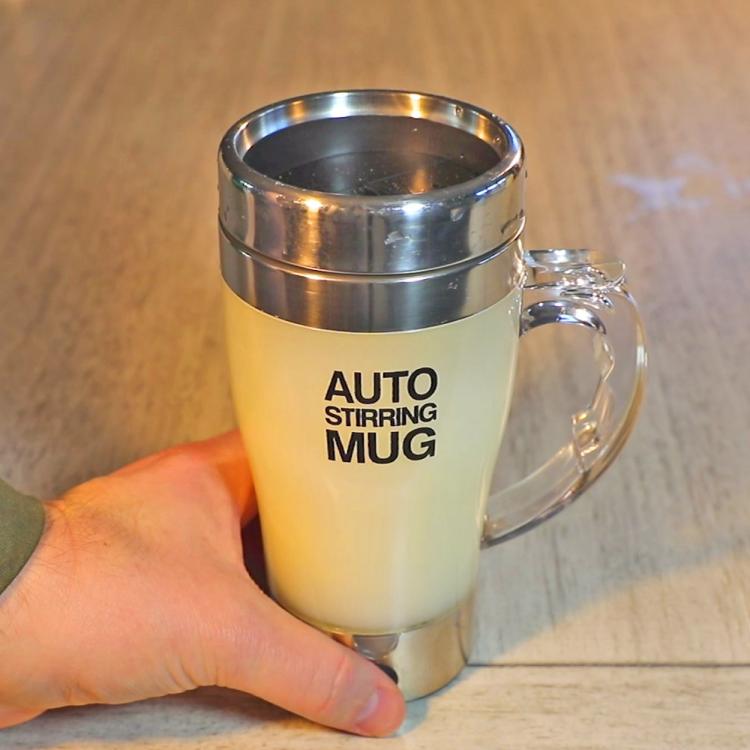 An automatic stirring travel coffee mug
Made with clear material so you can see inside
Great for mixed coffees and protein drinks
Powered by 2 AAA batteries (not included)
Mug should be hand-washed only
1 button to turn motor on and off
Measures 6.6 inches tall
Holds 11.8 oz of liquid
Features a clear handle as well
Leak proof design with door on lid that opens/closes
Made from stainless steel and PP plastic
Perfect gift idea for travelers/coffee drinkers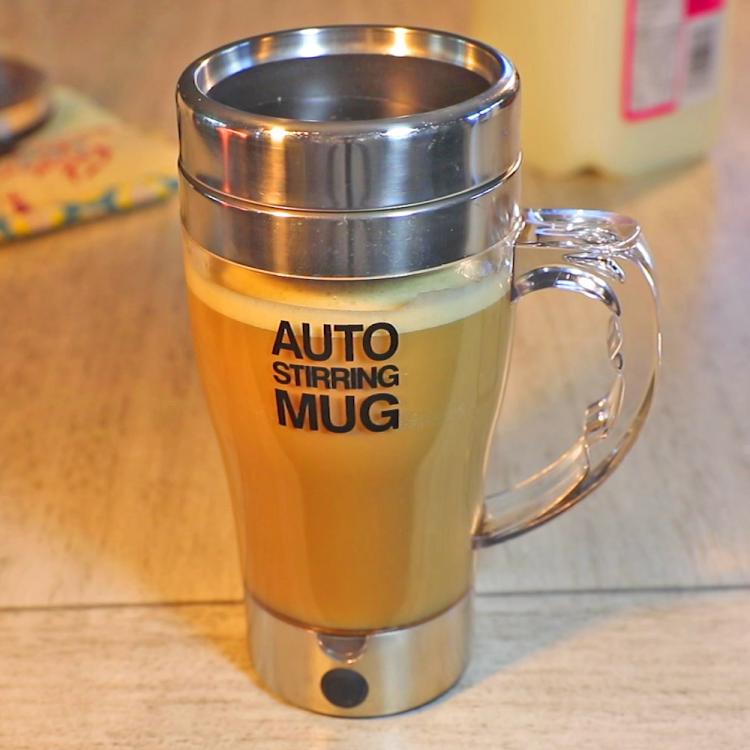 Check out the clear travel mug that mixes itself with the push of a button in action via the video below.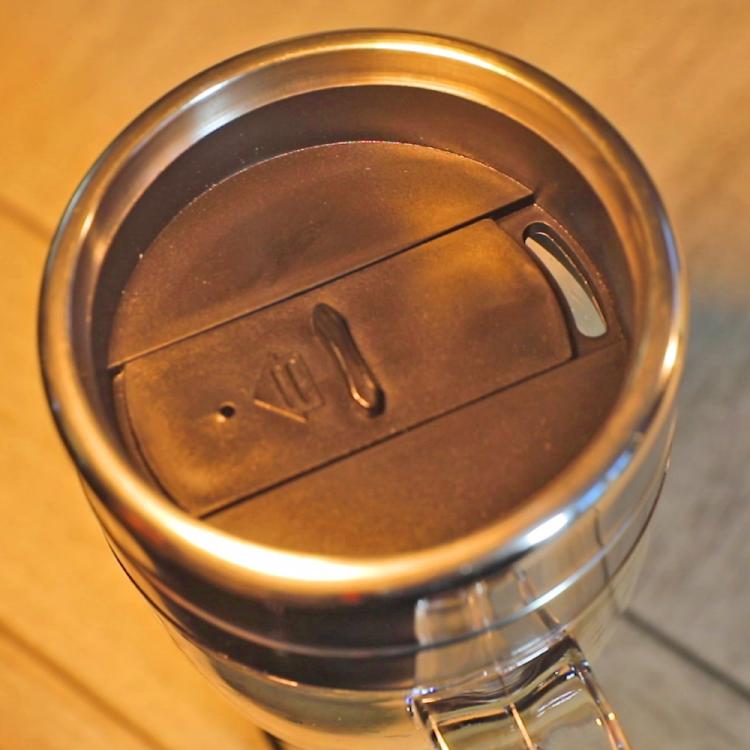 Subscribe To Our YouTube Channel