Self-Stirring Electronic Coffee Mug
By Ryan on 08/17/2018 12:17 PM (Updated: 11/14/2018 11:08 AM)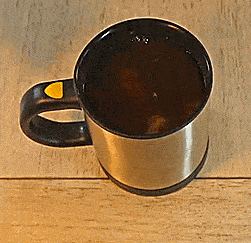 It's Monday morning, you've just poured yourself a coffee, and dumped some creamer or milk in. Can you really be bothered to stir your own coffee this early? The answer is no, and this self-stirring coffee mug is the answer to the problem you often have this early in the day. It's an electric coffee mug that automatically stirs and mixes your coffee for you!

View all color options here
Versions: colored | clear
To use it, just pour in your ingredients, and then press the button on the handle of the mug. A small turbine will then start spinning on the inside of the mug and perfectly stir your coffee. No long will you be stuck with the rigorous task of picking up a spoon or stir stick, and having to do this horrible manual labor yourself.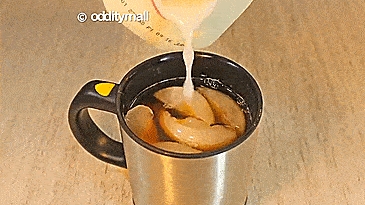 The self-stir electric coffee mug is powered by 2 AAA batteries which are not included, comes in a range of colors to choose from, comes with a travel lid, and is made from stainless steel, and PVC plastic. The electric mug holds 13.5 fl oz, and has a yellow trigger button on the handle of the mug.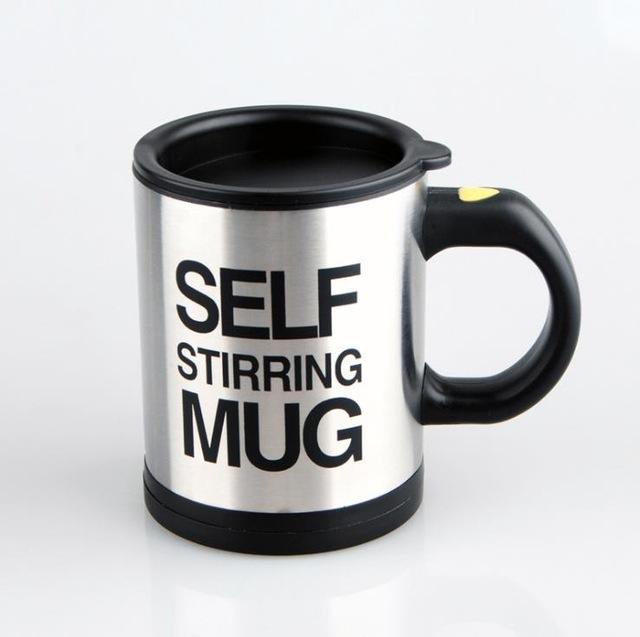 Check out the self-stirring electronic coffee mug in action via the video below.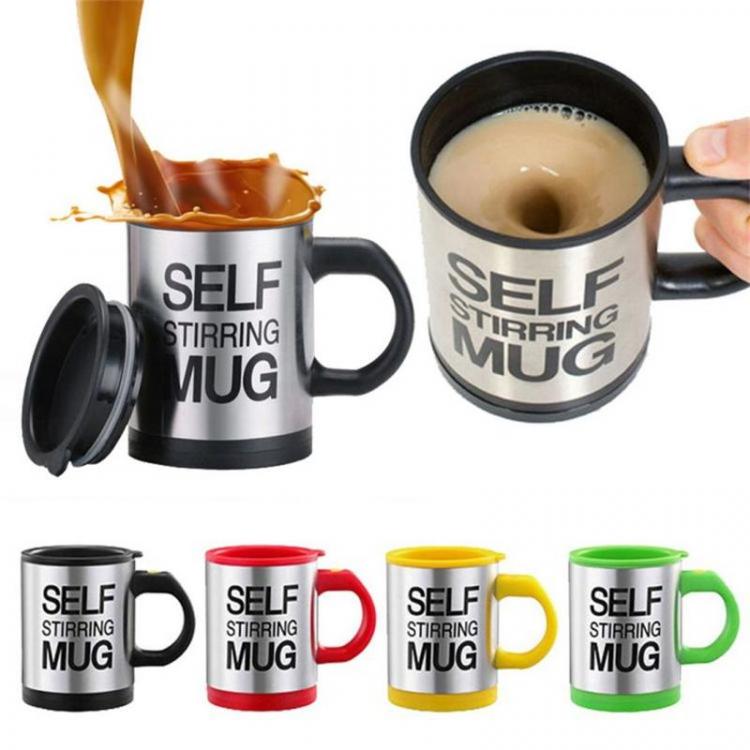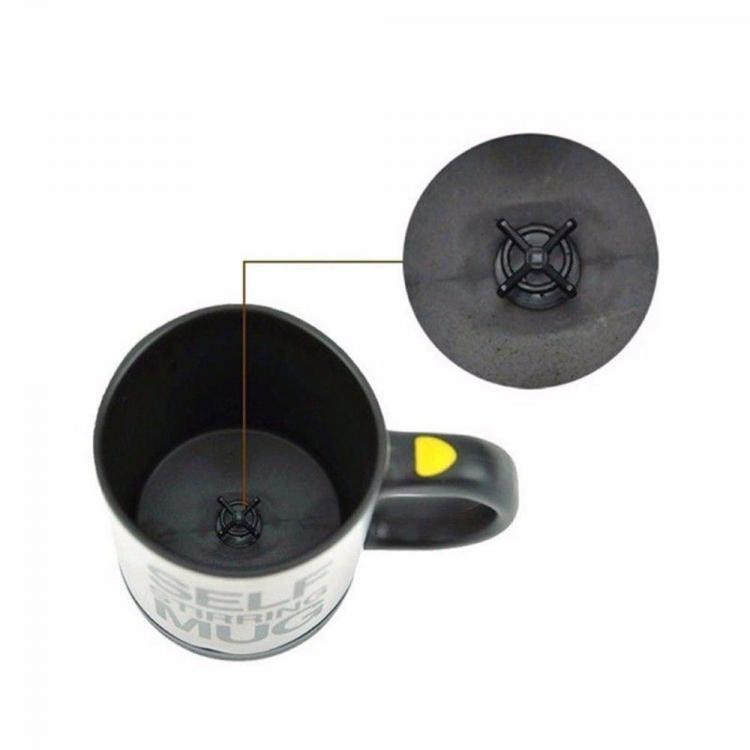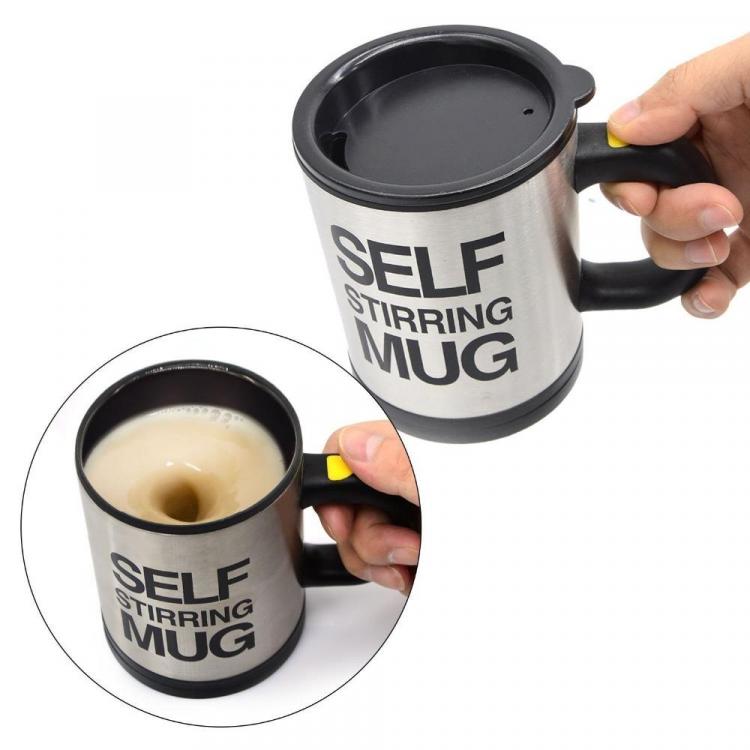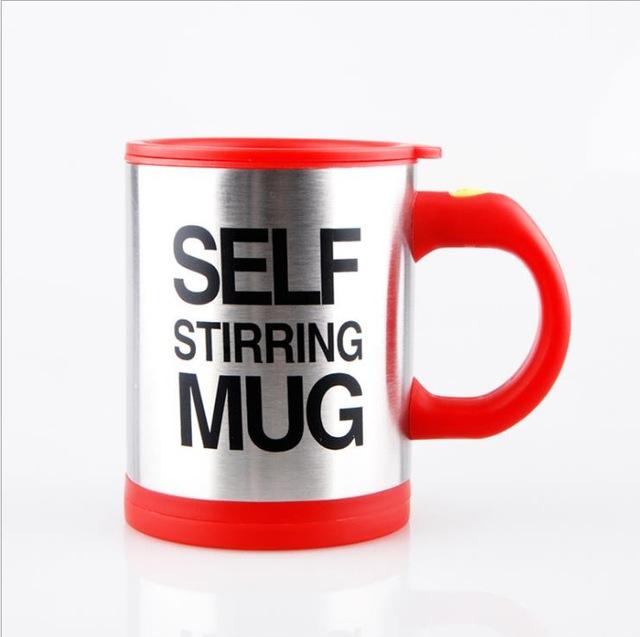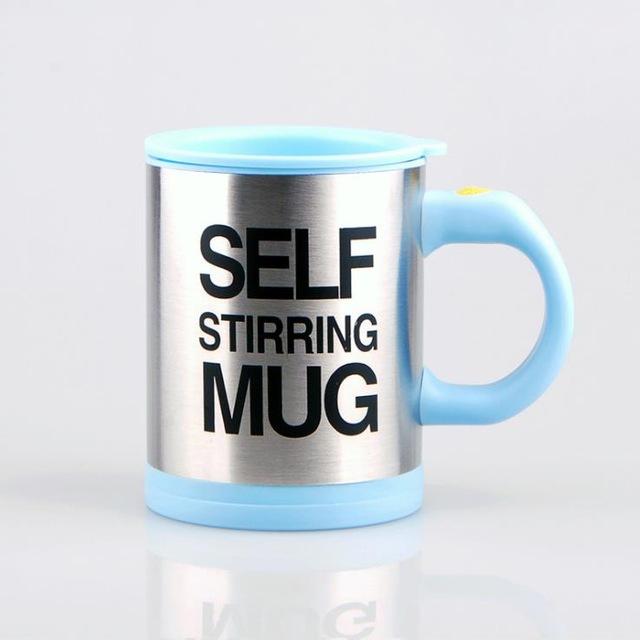 Subscribe To Our YouTube Channel