These Chewbacca Slippers Make Wookie Screams With Each Step
By Ryan on 10/18/2016 10:29 AM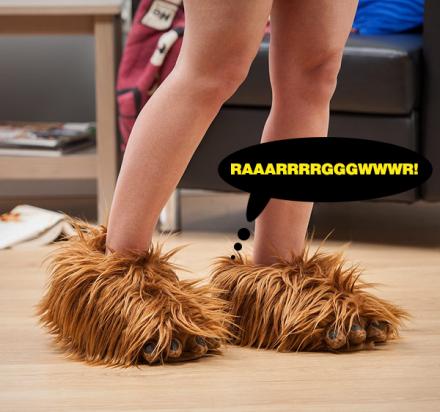 You've seen the unicorn slippers that light-up with each step, you've seen the the monster slippers that make monster sounds with each step, and you've seen the robot slippers that make robot sounds with each step. Well, now it's time for some Star Wars themed slippers that are made to look like Chewbacca's feet which make Chewbacca screams with each step.
A perfect way to annoy your girlfriend or wife throughout the entire day, the Chewbacca slippers emit two different wookie sounds with one that comes from each foot. Feel like being nice? Each slipper has an on/off switch so that you can preserve batteries and walk around silently.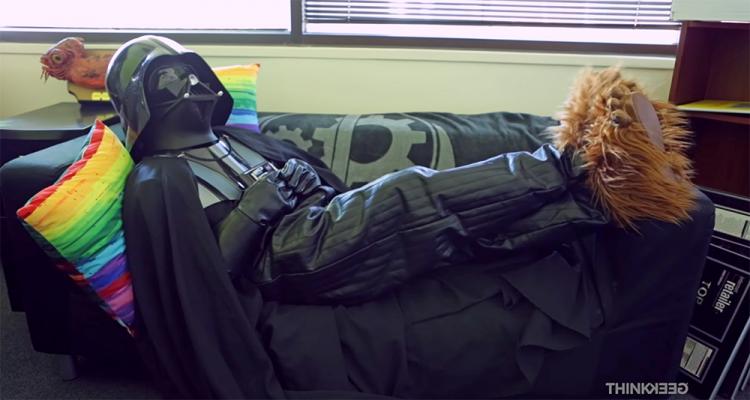 A perfect gift idea for any Star Wars lover, the screaming Chewbacca slippers are created and exclisively sold by ThinkGeek, are officially licensed from Star Wars, and are a one-size-fits most adults type of sizing. The wookie slippers are made from 100% polyester, have non-slip grips on the bottom of each slipper, and are powered by 4 AA batteries, which are not included.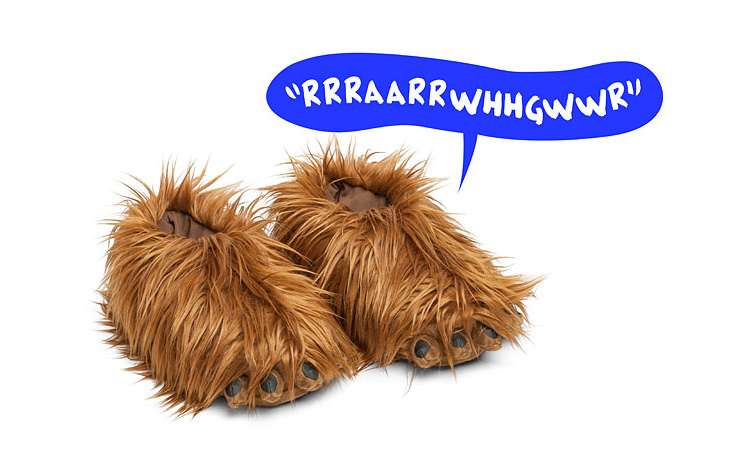 Check out the sound making Chewbacca slippers in action via the video below.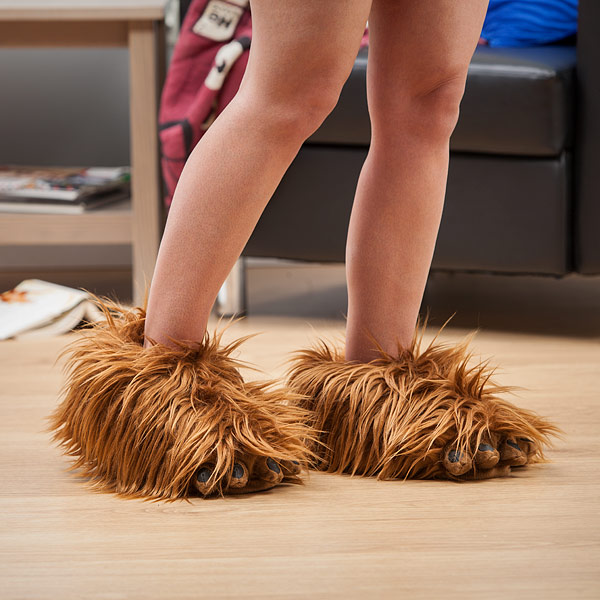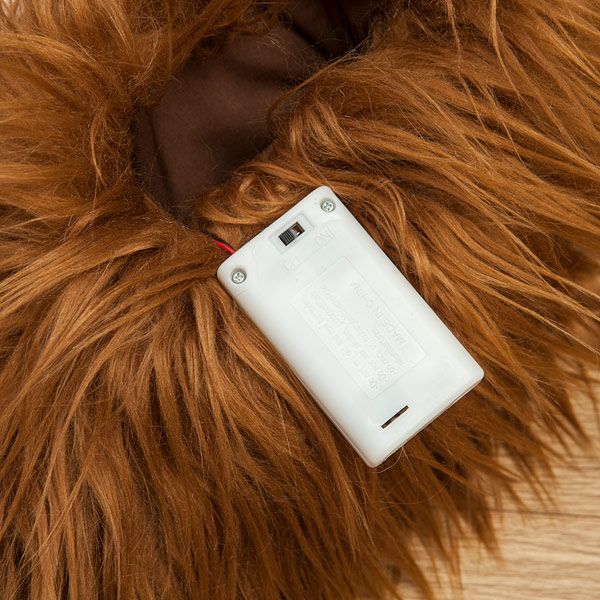 Subscribe To Our YouTube Channel