These Unicorn Slippers Light Up With Magical Colors With Each Step
By Ryan on 03/29/2019 1:58 PM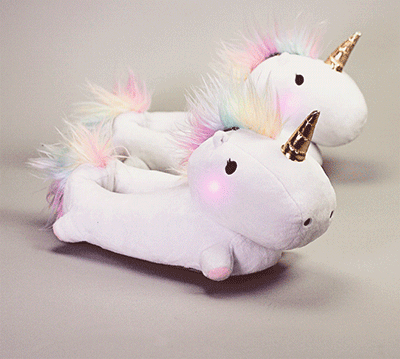 Much like how the monster slippers make monster sounds with each step, and the robot slippers make robot sounds with each step, these unicorn slippers light up with magical colors on the cheek of each unicorn with each step you take. So if you're looking for something a little less annoying than a sound-effect with each step you take, these unicorn slippers are a good middle-ground between the obnoxious noise making slippers, and just normal slippers that do nothing but keep your feet warm.
The light-up unicorn slippers are powered by 4 CR2023 batteries that are included and will last between 4-6 months depending on how often you use them and how many steps you take. Which by the looks of you, I'd say these will last a while. The unicorn slippers are insanely comfortable, should be spot cleaned with a moist towel only (no washing machines), and are one size-fits-most-humans (up to a women's size 12).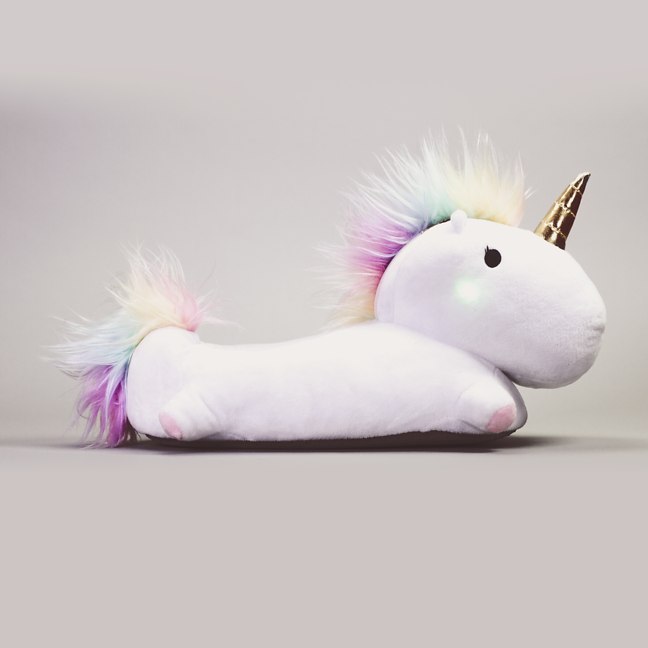 Check out the light-up unicorn slippers in action via the video below.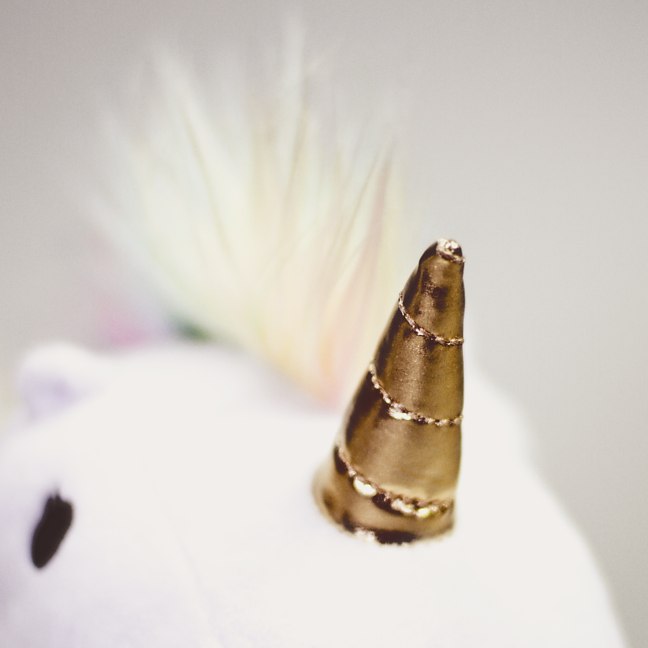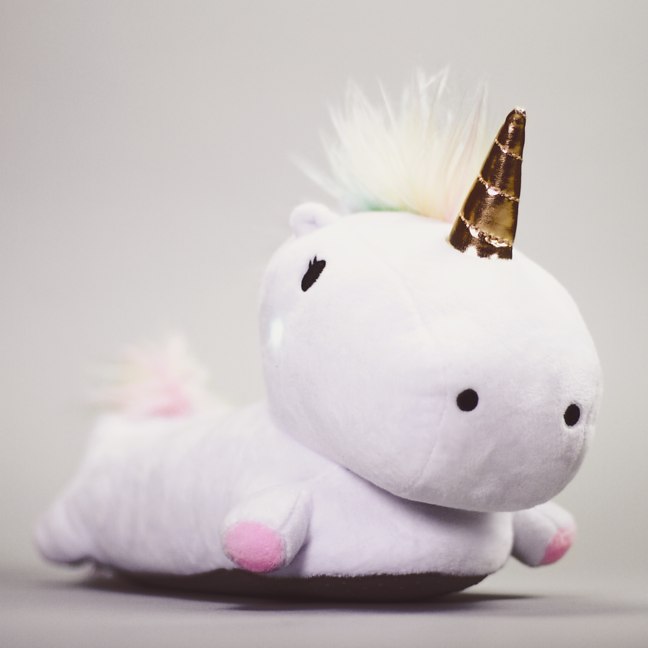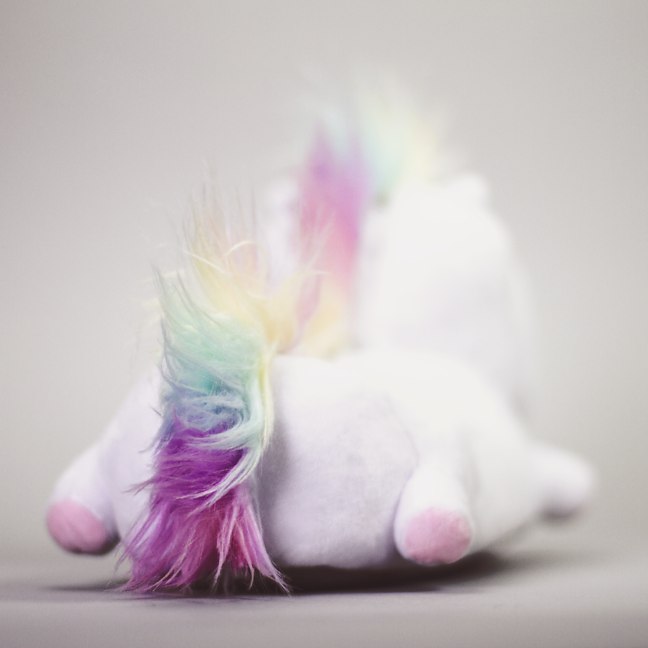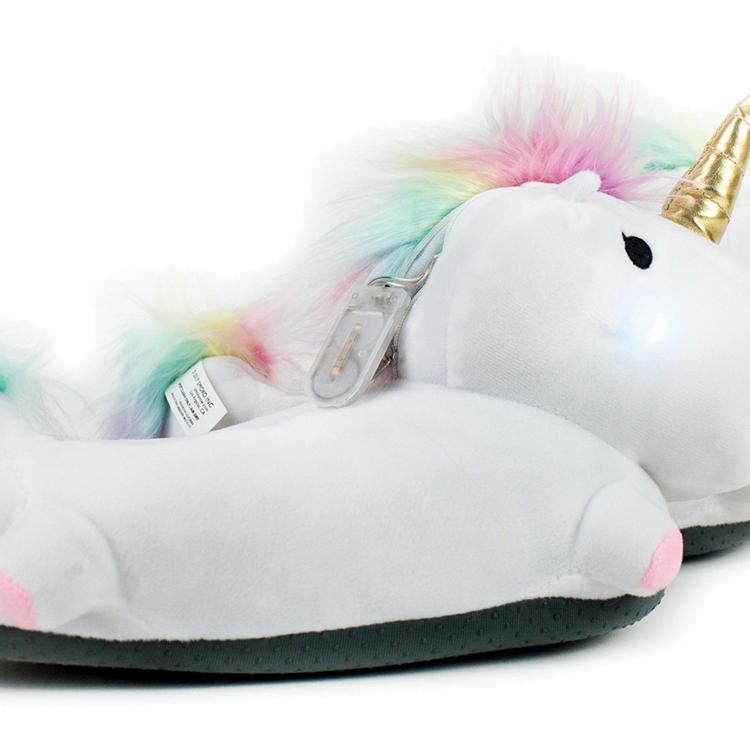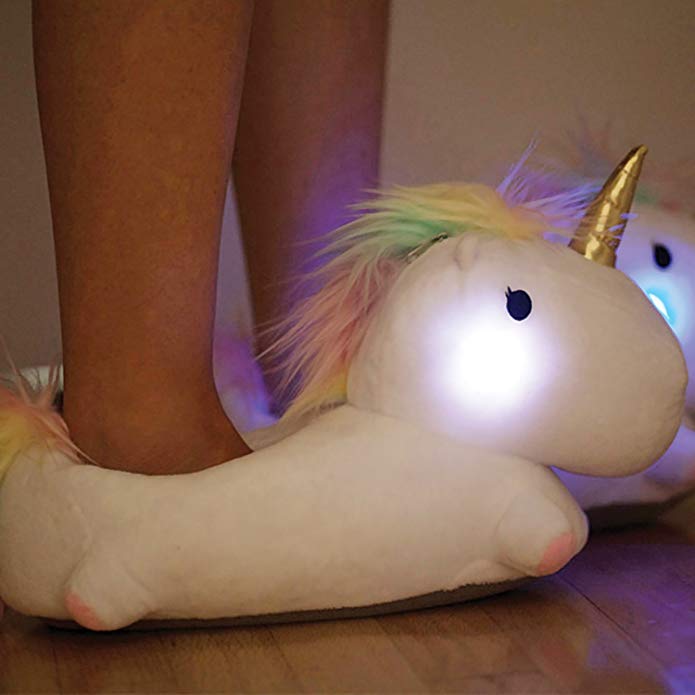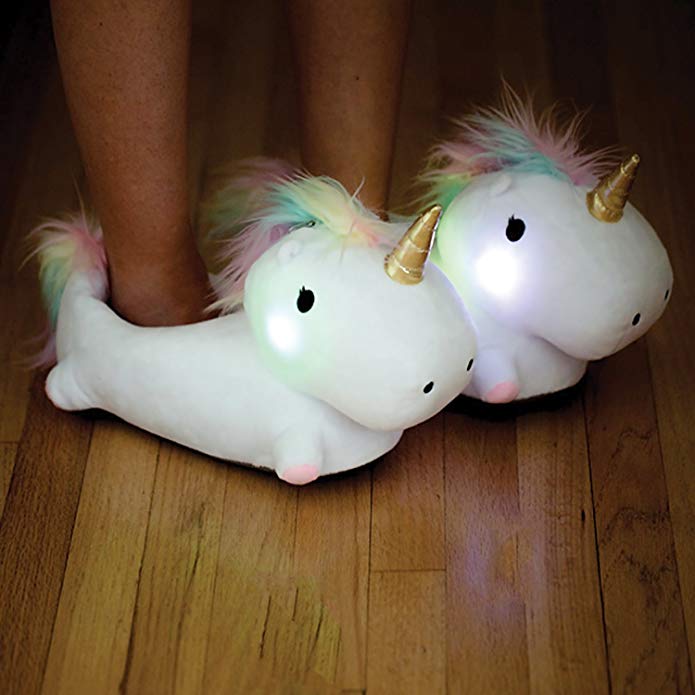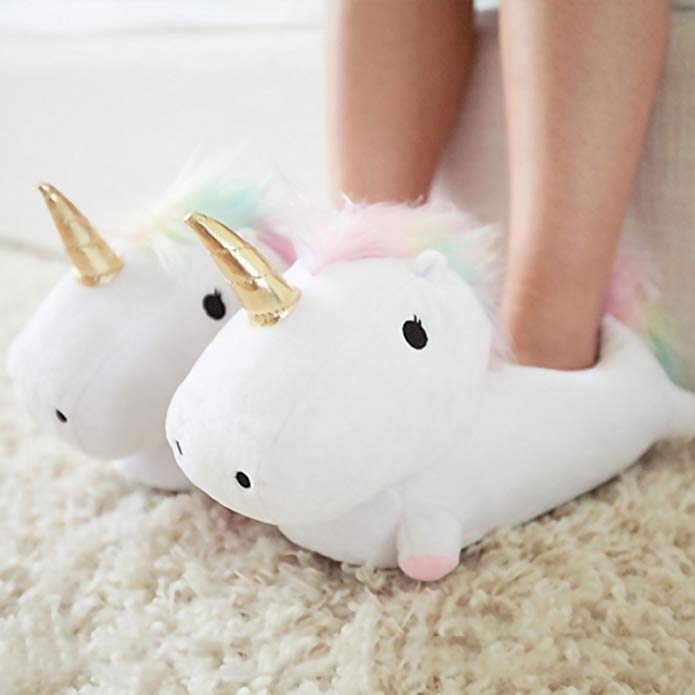 Subscribe To Our YouTube Channel