Star Wars R2-D2 Tape Measure
By Ryan on 12/09/2016 11:53 AM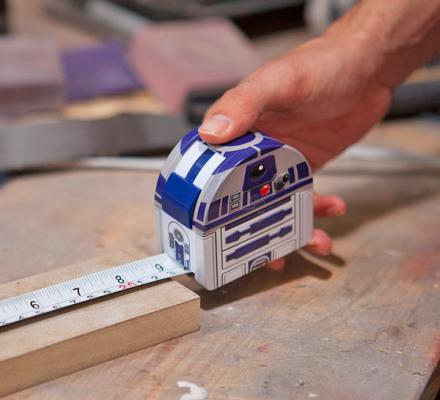 R2-D2 seems to be everywhere lately, like being a mini fridge, being a coffee press, an oven mitt, and even a desk lamp. It's no surprise that R2-D2 comes in many different shapes and sizes, as well as having many different purposes in life. Next up for R2-D2 seems to be becoming a tape measure. You would think with all of the technology that he possesses and all the different functions he features, he wouldn't lower himself to becoming a tape measure, but here we are.
A perfect gift idea for Star Wars nerds who also happen to be handy and have the need to measure things around the house (which is not common), the R2-D2 measuring tape is officially licensed from Disney and is created and exclusively sold by ThinkGeek.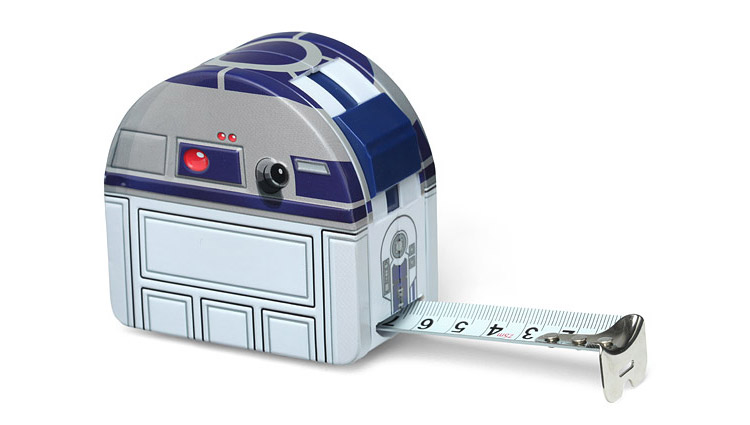 The R2-D2 tape measure is able to measure things in inches as well as centimeters (not light years unfortunately), has a max length of 22 feet, weighs 11 oz, and is able to lock in place.