Star Wars R2-D2 Mini Fridge
By Ryan on 10/21/2016 5:14 AM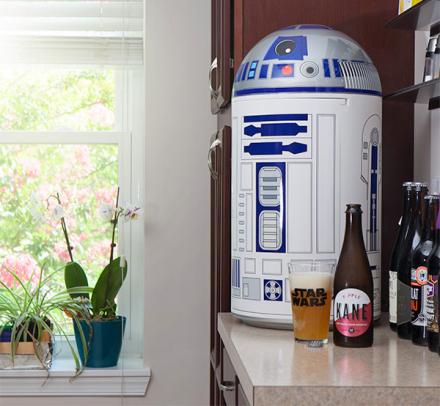 It seems that everybody wants a little piece of R2-D2 in their life. From the R2-D2 coffee press, the R2-D2 jello mold, the R2-D2 oven mitt, or the R2-D2 desk lamp, it seems that his cute and husky little body is both aesthetically pleasing and quite functional for other things than just being a robot.
The R2-D2 mini fridge is able to hold up to 16 cans of soda or beer, has settings to keep things either cold or warm, and has a retractable handle on the top for easy carrying.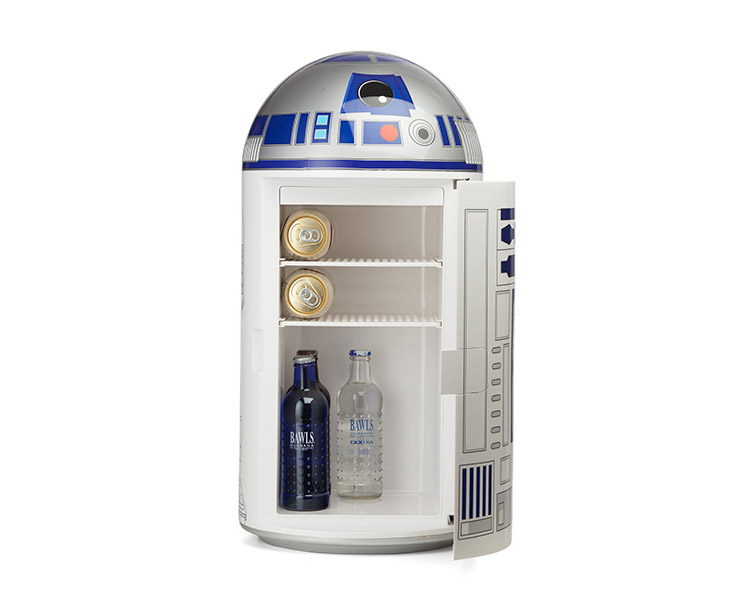 A perfect gift idea for any Star Wars geek, or person in college, the R2-D2 mini fridge has a capacity of 14 liters, has a cooling capability between 64°-68° F, a heating capability up to 140° F, and measures 24.6 inches tall x 12 inches in diameter.