R2-D2 Star Wars Oven Mitt
By Ryan on 04/26/2016 6:23 AM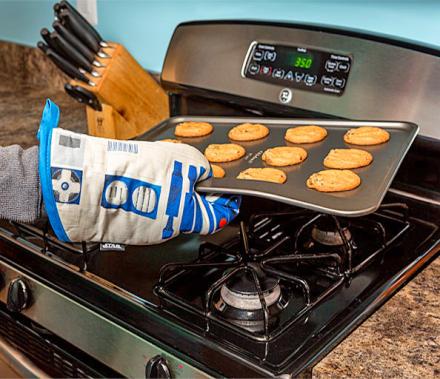 When it comes to cooking, you have plenty of options of using Star Wars apparel to get the job done. Whether you're baking some cookies to help persuade some friends to come to the dark side with the Darth Vader Oven Mitt, or you're making delicious death star shaped waffles for a Star Wars themed breakfast, you can be sure all those useless Star Wars themed products that you bought before the movie release will be thoroughly used. Now even more-so with this R2-D2 oven mitt.
Sure to show all your friends how much of a Star Wars geek you are, the oven mitt will make R2-D2 get you out of a hot mess by holding onto that scolding hot cookie sheet while protecting your fragile human fingers.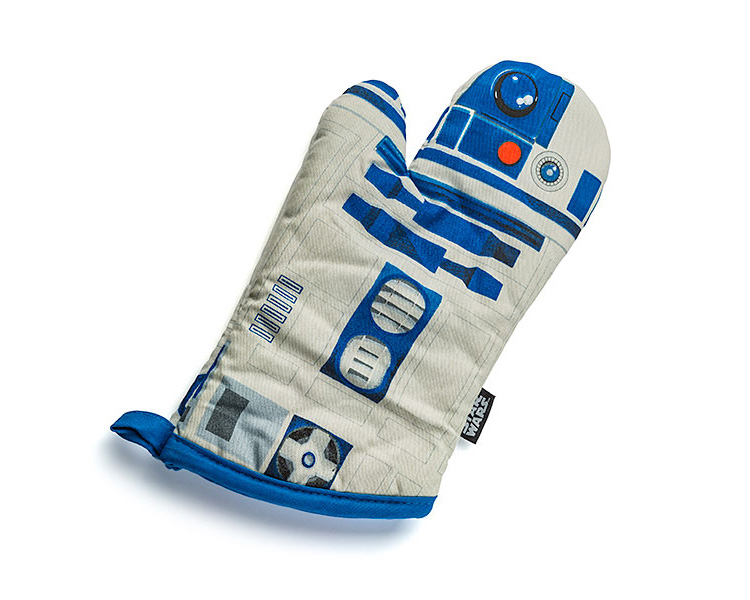 Officially licensed from Star Wars the R2-D2 oven mitt has the Artoo design printed on all sides of the oven mitt without repeating anything, will prominently display your love for Star Wars when hung from it's loop in your kitchen, and measures 12 inches long x 6.5 inches wide.