Qoobo: A Robotic Fake Cat That Wags Its Tail
By Ryan on 10/09/2017 1:34 PM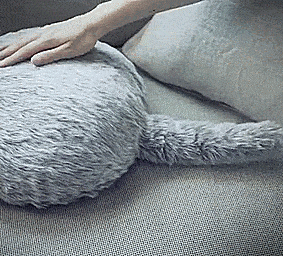 If you want a cat, but happen to have terrible allergies, or just don't have money or a proper house to care for a cat, you may want one of these fake robotic cats. Qoobo is a small ball of fur that has the internal mechanisms to have a wagging tail. This way you can have the cute and cuddly parts of a cat without all of the work that goes into a real live cat.
A perfect gift idea for cat lovers that don't actually have a cat yet, weirdos, or just odd gadget lovers, Qoobo the very weird fake cat is sure to be an instant conversation starter and a hit at all parties.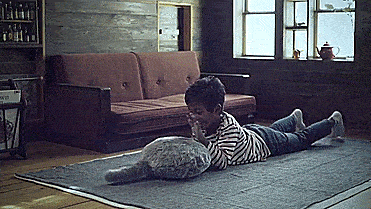 Sure to comfort you when you've become an old lonely cat lady with no cats left to snuggle, Qoobo the weird robotic fake cat was made to give comfort and act as a therapy robot for those in need.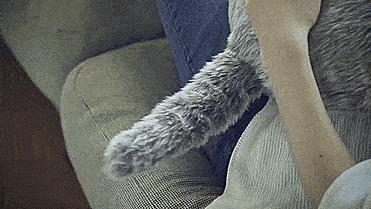 Just give the fake cat pillow a pet and it'll start wagging its tail in response. Using an internal accelerometer it detects anyone petting the fake cat and will wag and curl its tail all on its own.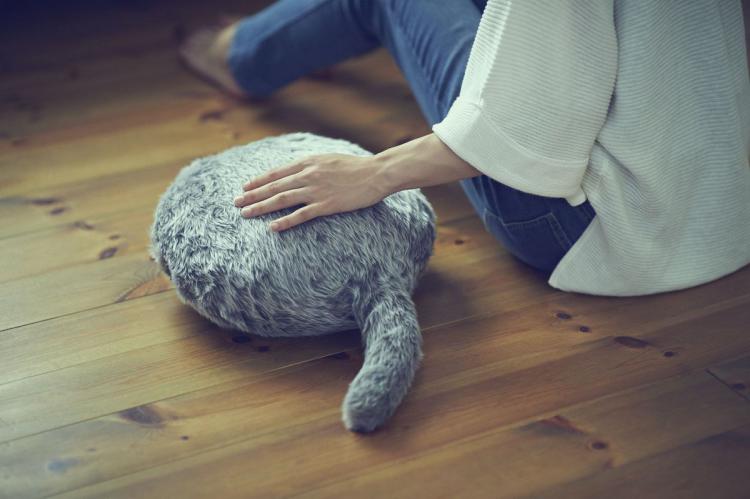 The fake cat robot is circular in shape, and features no head, no legs, no feet, no claws, and really nothing other than a tail that wags as you pet it. It has all the positives of a cat, without all of the pooping and scratching that comes with a normal live cat.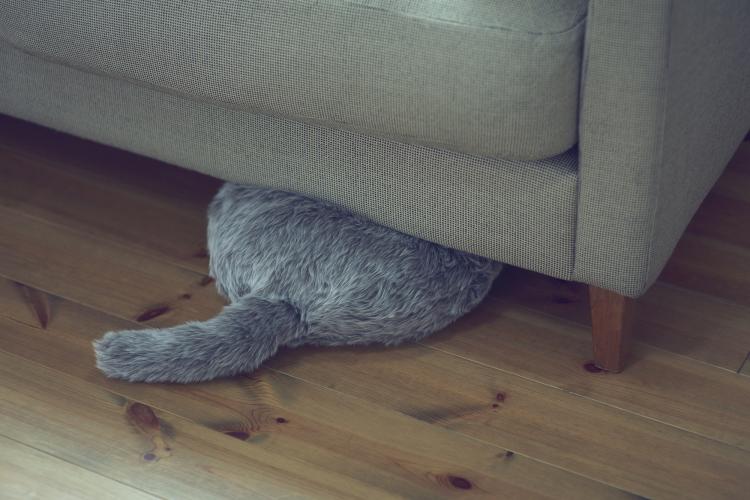 The weird and somewhat creepy fake cat robot has an internal battery that will last for up to 8 hours, is easily recharged using a USB recharge port, and comes in two different colors to choose from: Husky Grey, and French Brown.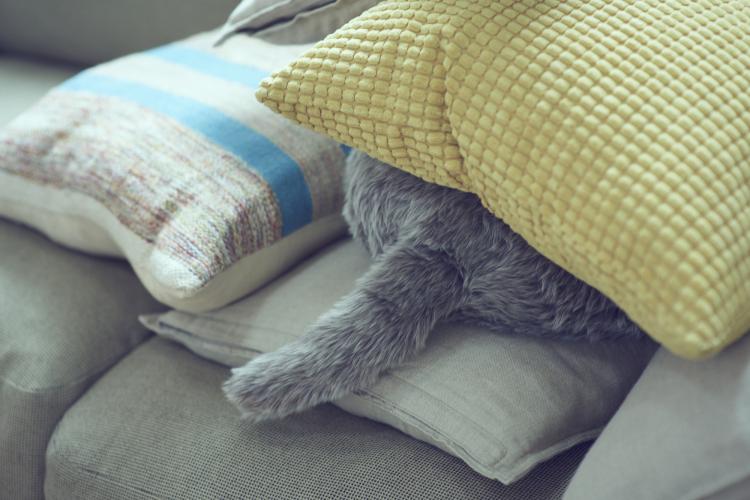 Qoobo the tail wagging fake cat robot is not yet for sale, but is expected to begin crowdfunding on Kickstarter in June of 2018 at a price of $100.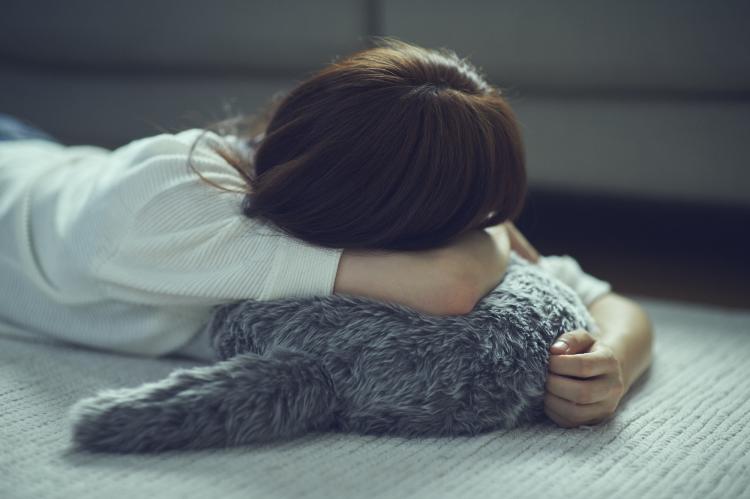 Check out Qoobo the fake cat robot in action via the video below.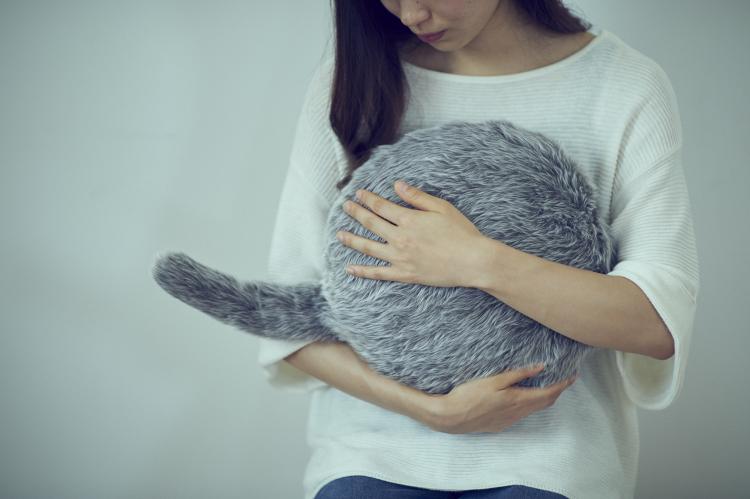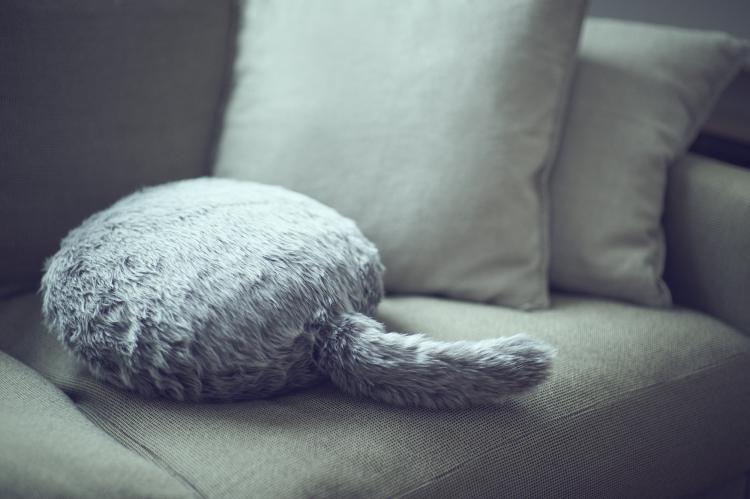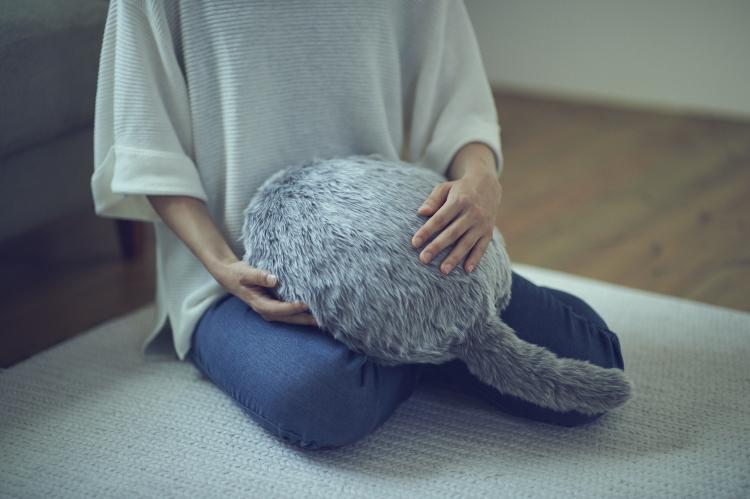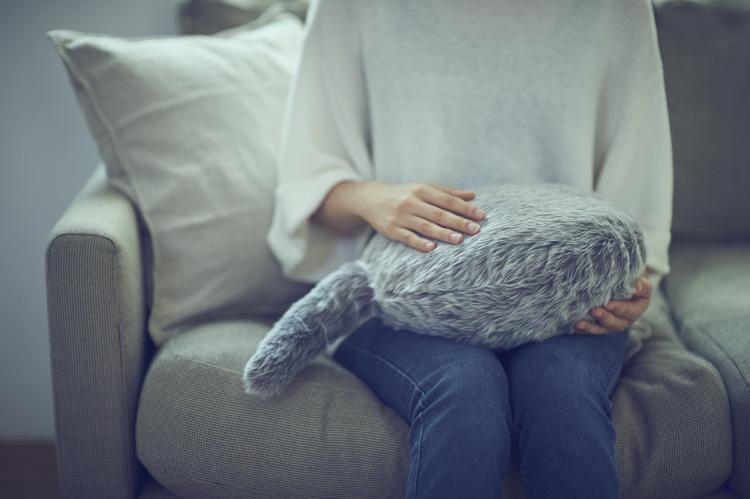 Subscribe To Our YouTube Channel