Emergency Car Starter 20,000 mAh Battery
By Ryan on 01/24/2019 4:20 PM (Updated: 01/25/2019 10:15 AM)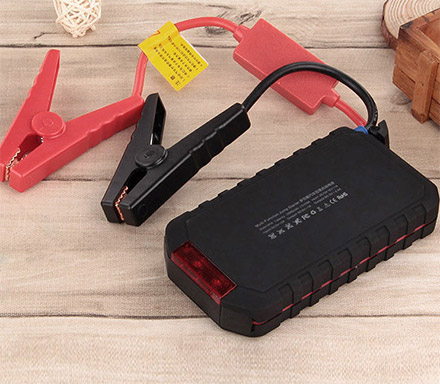 This portable 20,000 mAh battery has car battery clips that attach to it that allow you to charge your car in an emergency. The tiny size of the battery and clips makes it a perfect item to store in your car, especially in the winter when your battery is more likely to die. When not being used to revive your car's battery in an emergency, the battery can also be used to charge your smart phone or tablet as it has 2 USB slots on it.
Still not sold? The battery also has a flashlight on it to assist you with your car troubles at night, which can also be used as a strobe light or SOS signal light in case you really need some help and you're stranded. Plus the battery is so small it's easily stashable in your glove compartment, trunk, or in your center console.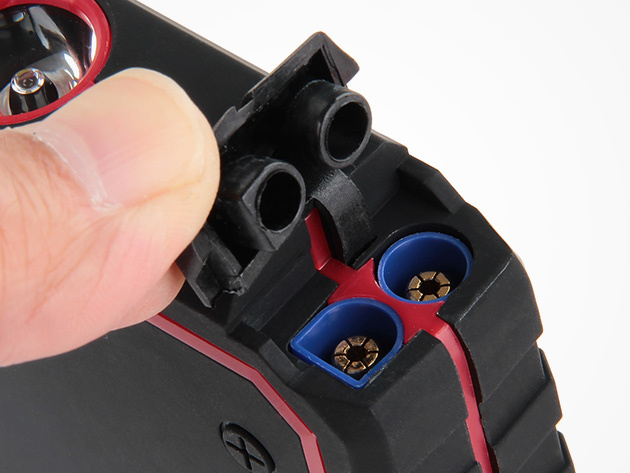 The Kinkoo emergency car jump starter power bank can be used up to 500+ times before it's battery will start to diminish, will protect your battery from short circuit, overcharge, over-discharge and temperature production, has 2 USB ports for charging your mobile devices as well, weighs 0.77 lbs, and measures 5 inches long x 3 inches wide x 0.6 inches thick.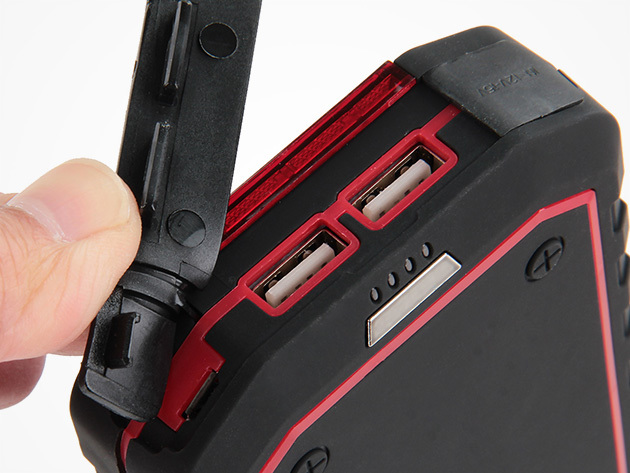 The package includes 1 20,000 mAh battery, 1 pair of jump starter cables, 1 car DC adapter, 1 wall AC charger, and a user manual.