Pac-Man Lamps
By Ryan on 01/23/2019 4:02 PM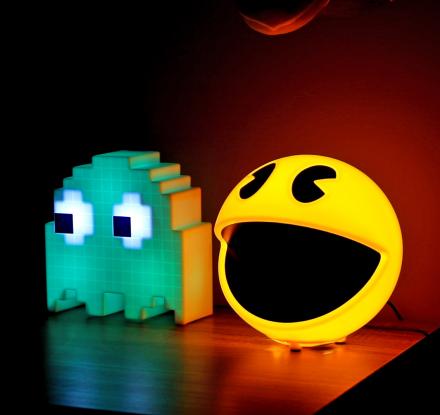 If you were a Pac-Man player back in the day, or even a recent Pac-Man fanatic, chances are you have those addicting sounds stuck in your head to this day. This lamp will help you indulge yourself with these nostalgic sounds each and every day. These unique lamps are shaped just like Pac-Man and the infamous ghosts. They light up, one of them syncs with your music, and the other one plays Pac-man sound effects!

Versions: Pac-Man | Ghost
The Pac-Man lamp comes with a remote that lets you conveniently turn it on and off from afar, play random Pac-Man sounds effects, and even dim or brighten the lamp to your preferred brightness. The Pac-man Ghost lamp has two different modes, a party mode that will sync its lights up to any music it hears, and another mode that slowly rotates through all of its colors.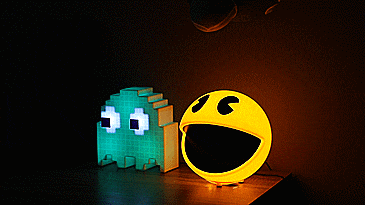 The Pac-Man lamp measures 8 inches in diameter, is bright yellow in color, and shines an even brighter yellow once turned on. The nostalgic lamp is made from plastic, has a total of 12 different Pac-Man sound effects that it cycles through, and it has 3 felt legs that keep it from rolling off or sliding around.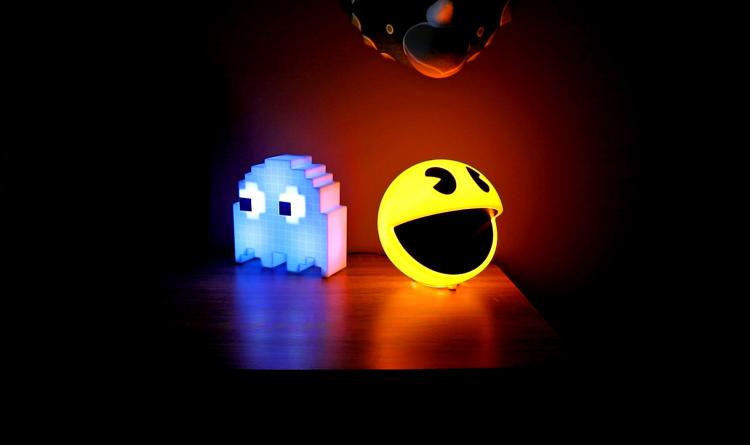 The Pac-Man lamp is powered using a 100-240V ~50/60Hz AC Adapter with Plug Type A, along with a small remote that's powered by a CR2025 button cell battery, all of which are included with the lamp. The Pac-man ghost lamp is powered by a USB cord, and has a sensitivity knob on the back of it that lets you control how sensitive it listens and syncs to your playing music. The sensitivity knob is helpful for different scenarios of playing music far away vs very close to the lamp.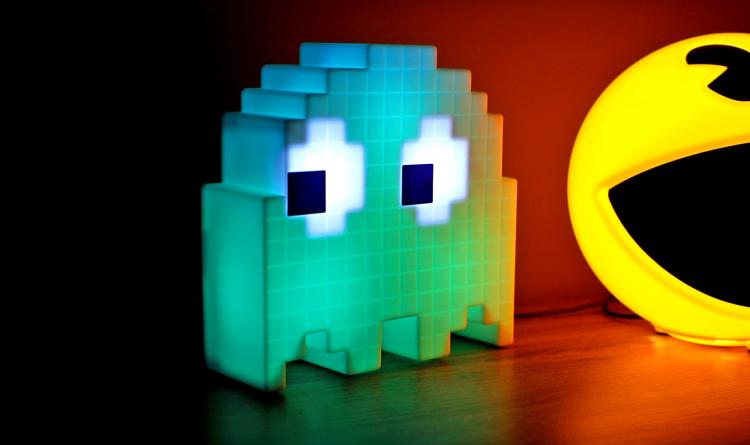 Check out the Pac-Man lamps in action via the video below.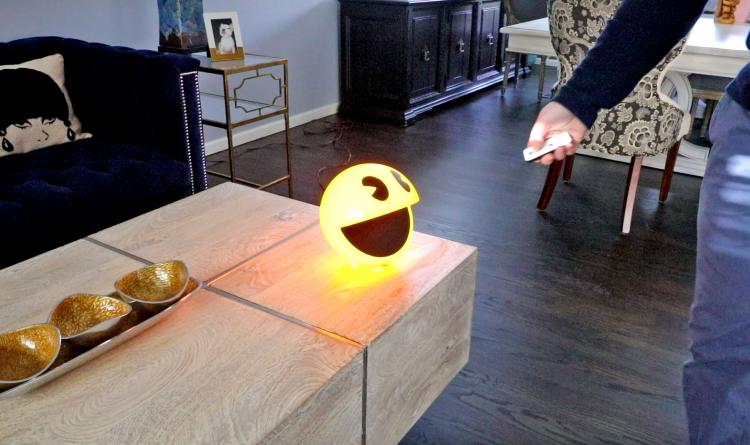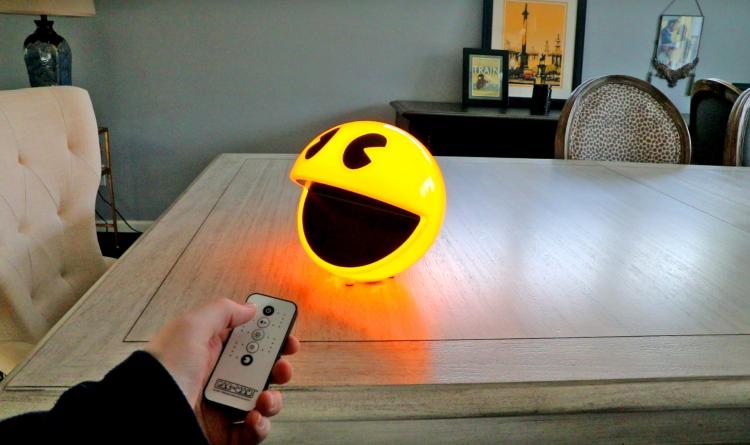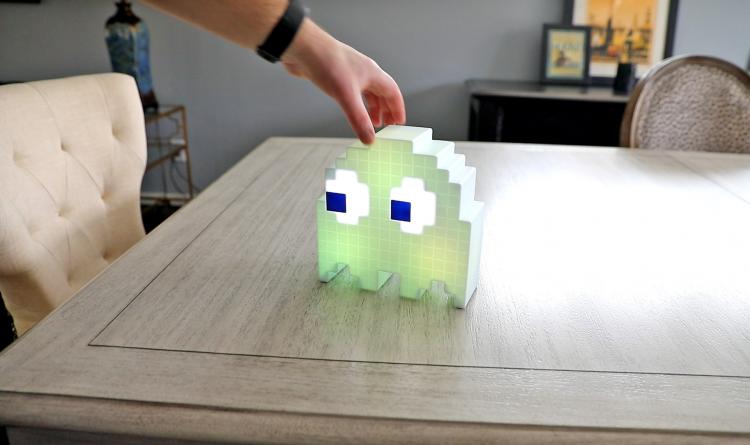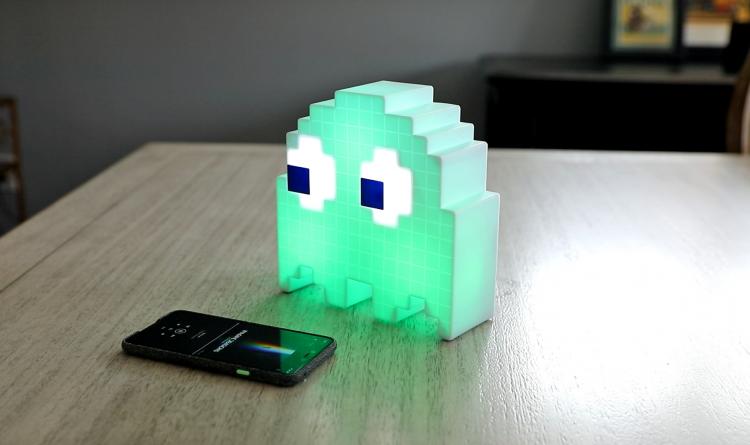 Subscribe To Our YouTube Channel