WaterDog: A Motion Sensing Outdoor Dog Water Fountain
By Ryan on 03/20/2019 2:14 PM (Updated: 04/07/2020 8:02 PM)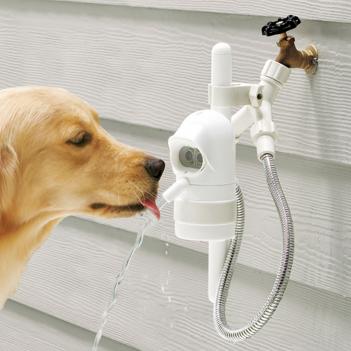 Get rid of that putrid bowl of water that's been sitting in your back yard growing the next strain of the super-Flu. There are now more viable options to keep your dog hydrated on hot summer days, including the push pedal dog water fountain, along with this motion sensing dog water fountain by Contech.
The Contech dog drinking fountain is a an automatic water fountain that turns on when your dog puts it's nose within 3 inches of the sensor. Once they get close enough, the water will begin to stream out for them to drink. Then, once they leave, the water will automatically stop.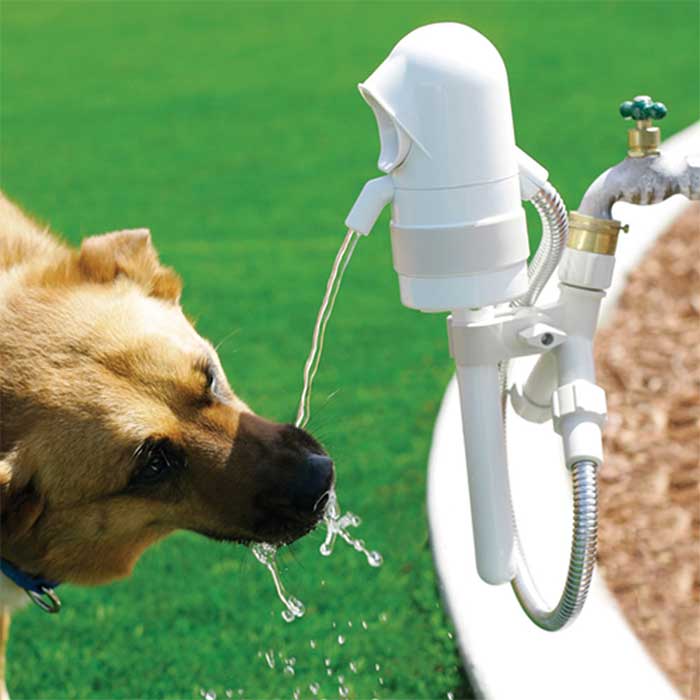 The motion sensor dog drinking fountain easily installs on any outdoor faucet and is powered by 4 C-cell batteries that should last for up to 1 year before needing to replaced. It has an adjustable height to suit any sized dog, and will sense your dog within a 40-degree angle of the device.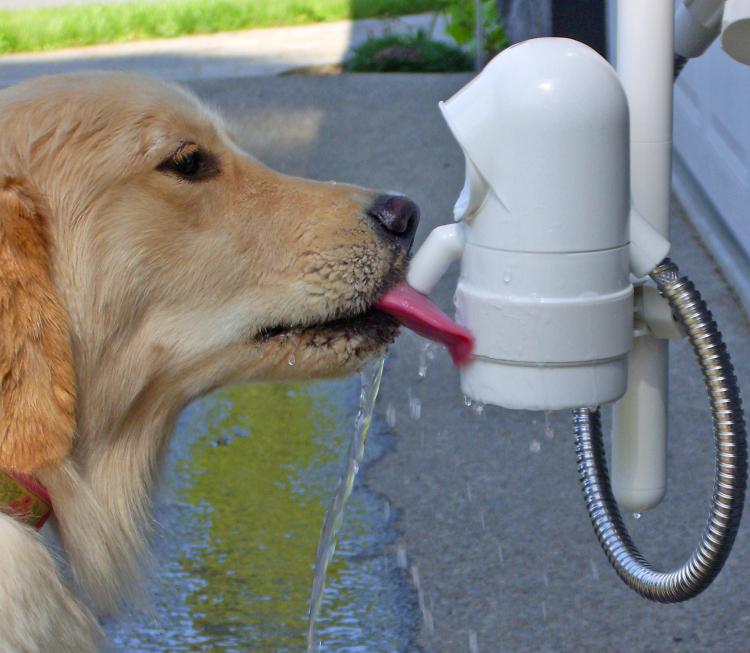 The motion sensing dog water fountain connects quickly and easily to any outdoor faucet, can be used with an included flow-through connector to accommodate use of your garden hose at the same time, and is a perfect way for your dog to stay hydrated day or night.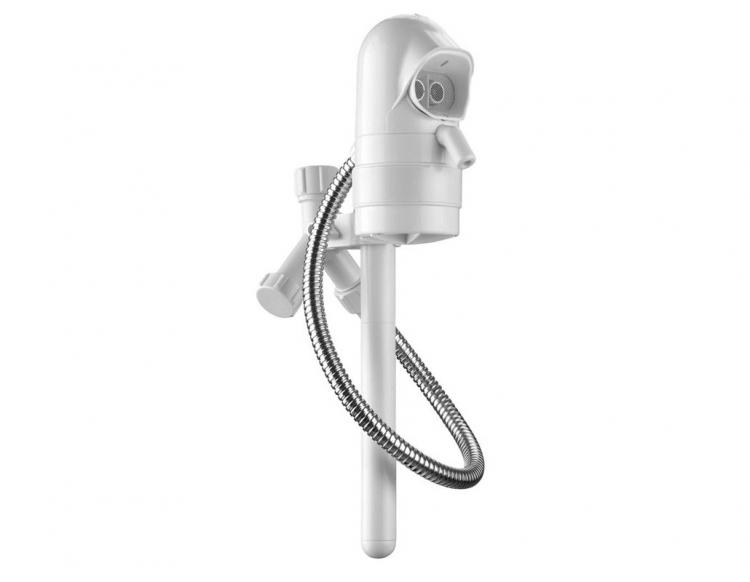 Check out the Contech WaterDog motion sensor dog water fountain in action via the video below.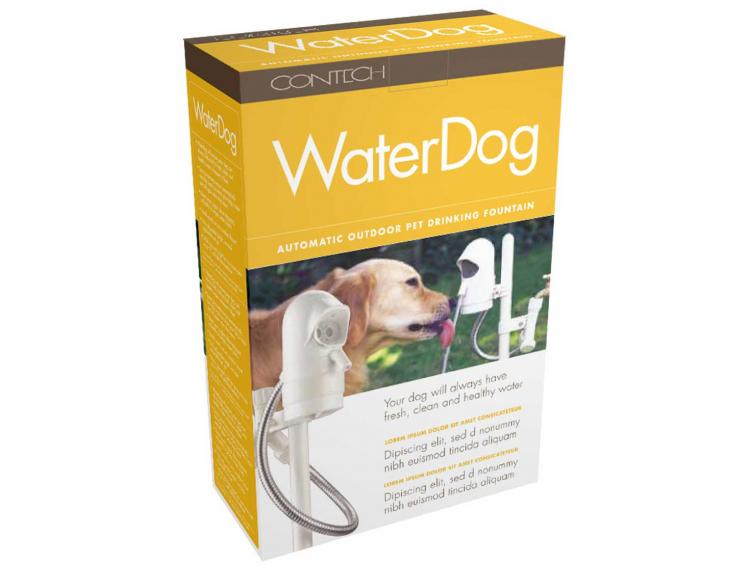 Subscribe To Our YouTube Channel