When all Else Fails, this Nicolas Cage Face Christmas Ornament Will Make a Great Backup Gift Idea
By Ryan on 12/09/2019 2:01 PM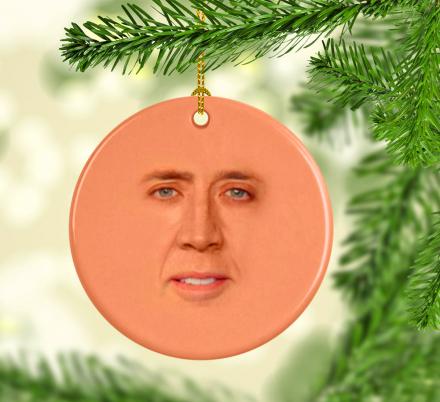 What is our infatuation with Nicolas Cage's face? The world may never know, but here we are with his face on our bikinis, his face on our pillows, and even a Nicolas Cage face stamp... Now come Christmas time, it just makes sense that we have a Christmas ornament with Nicolas Cage's face on it. It's made and sold by Etsy store LemonsAreBlue, and it'll surely make a good backup gift when all else fails.
Also great for a gag-gift, secret Santa gift idea, or funny white elephant gift, the Nicolas cage face ornament is guaranteed to get a laugh from whoever opens it up, especially if they either love or despise Nicolas Cage. The Nicolas cage face ornament is made from high-quality ceramic material, is printed onto one side of the ornament, and will forever have a special place on your Christmas tree for generations to come.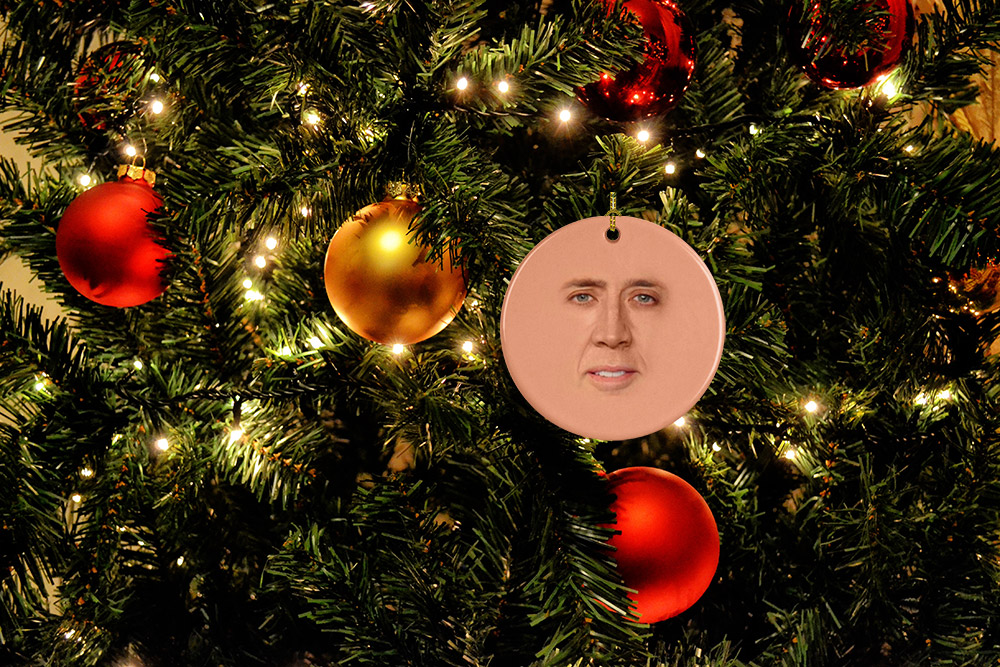 Looking for some other weird Nicolas Cage themed gift ideas to give as funny Christmas gifts or white elephant gifts? Check out a few more below.
This funny Nicolas Cage magic coffee mug will slowly reveal his face as hot liquid is added. Though not necessarily a gift idea, you could always top your tree off with a Nicolas Cage face in lieu of a standard star atop your tree.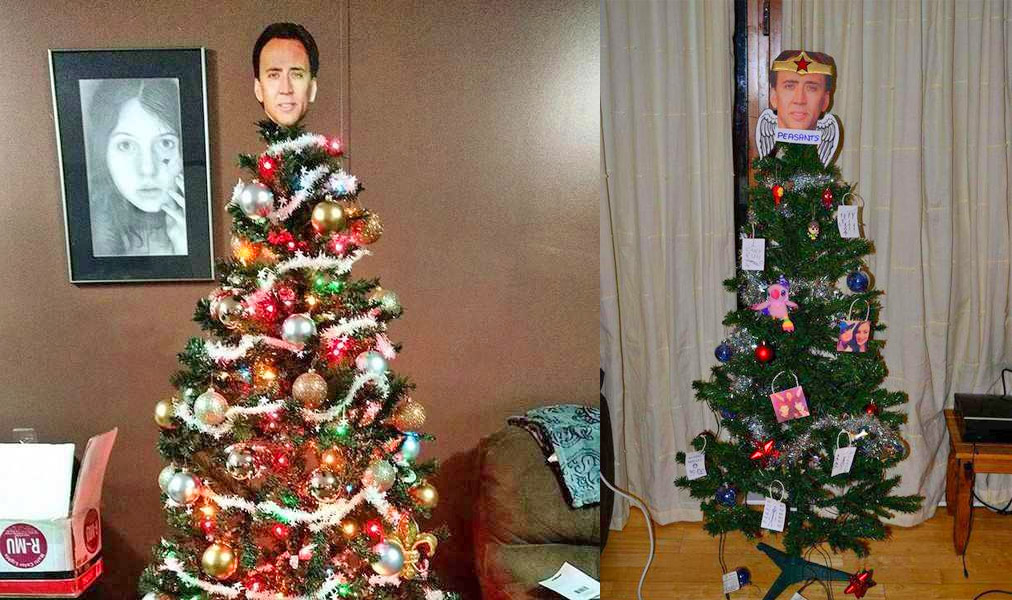 This sequin pillow will reveal Nicolas Cage's face when you push the sequins to a certain side.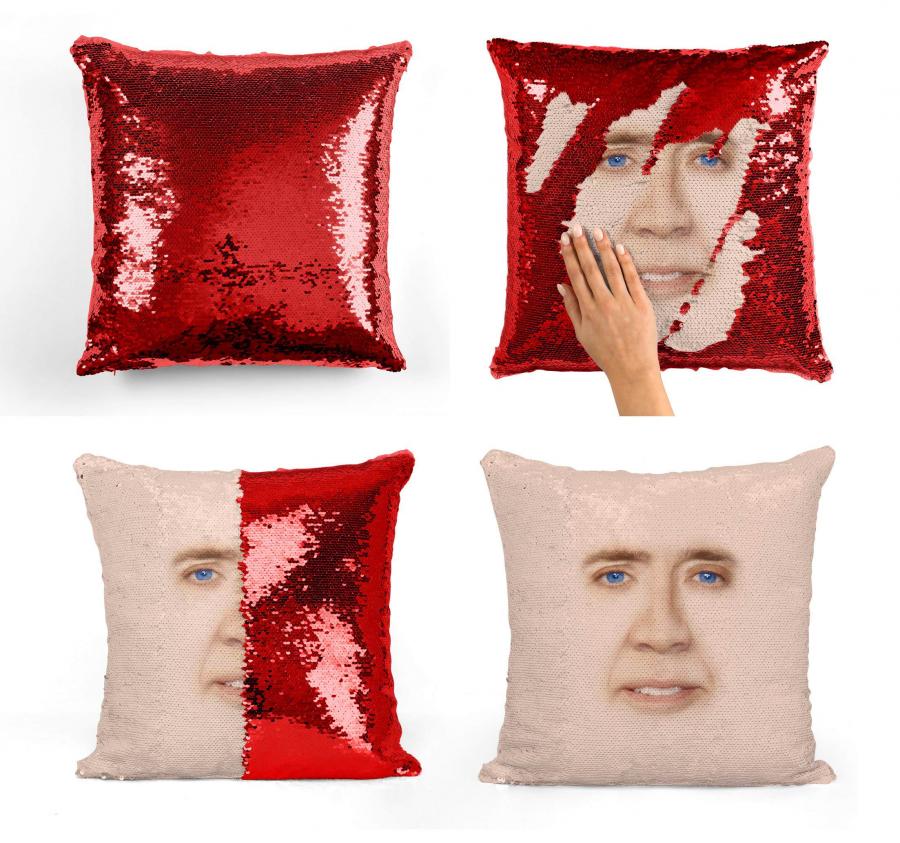 Or what about a different version...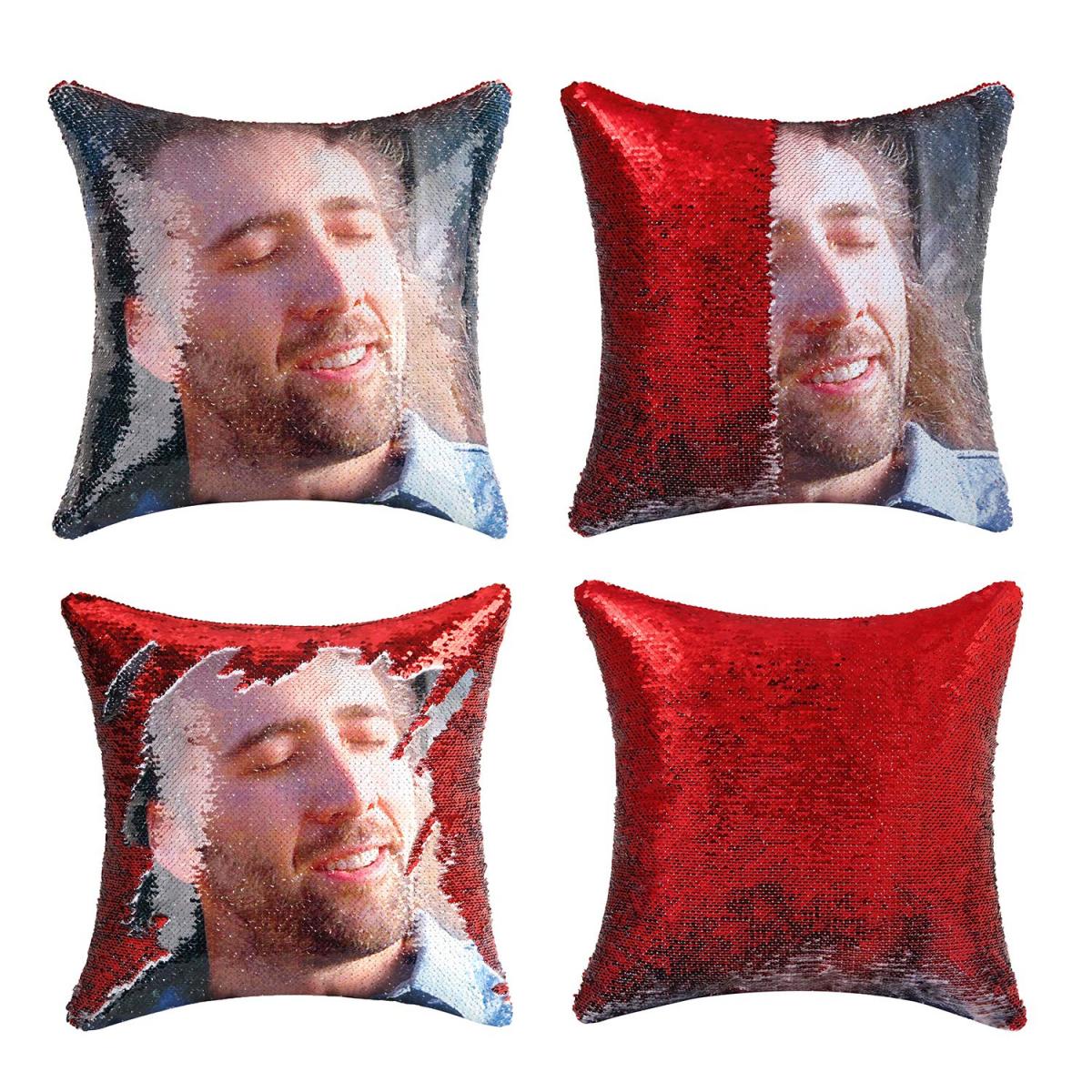 This Nicolas Cage face bikini will certainly scare people off at the beach or pool.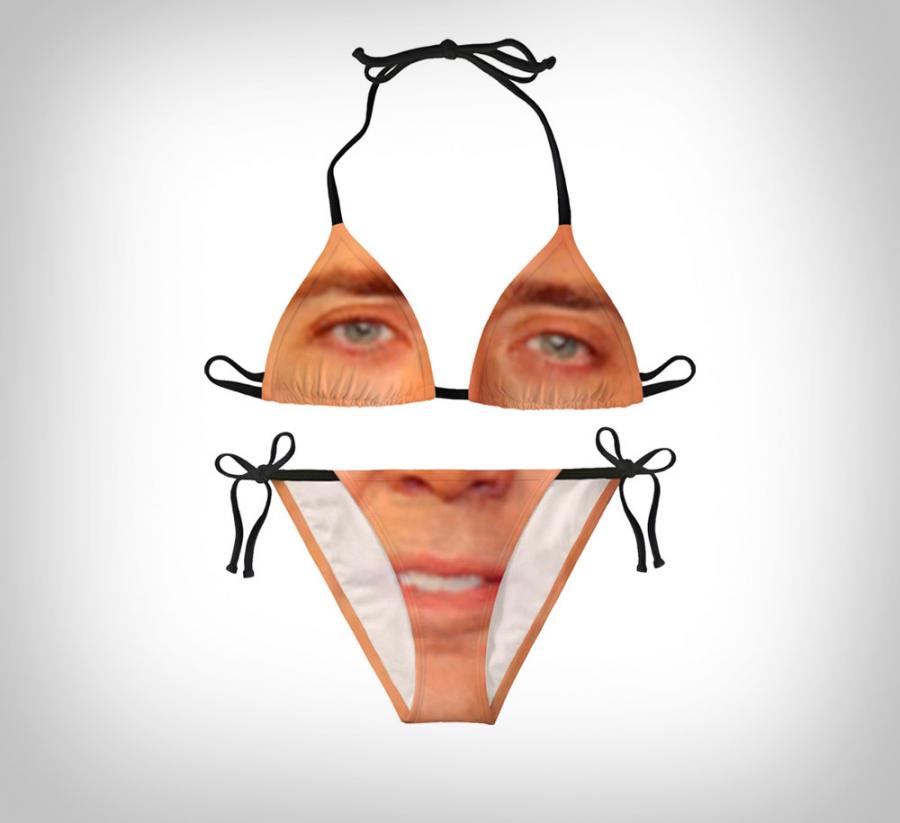 How about Nicolas Cage painted to be a civil war general?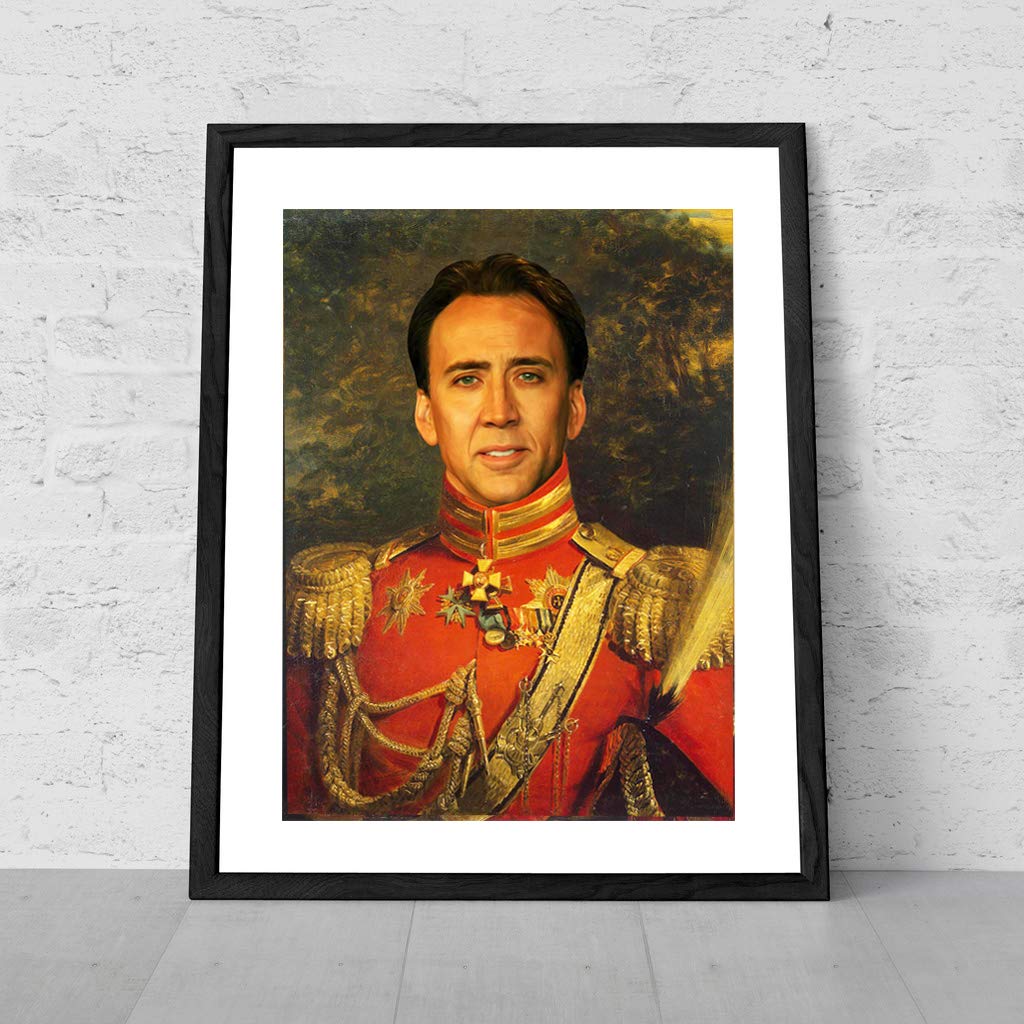 Or there's always this t-shirt with various Nicolas Cage faces on it that'll help you point out which emotion you're currently feeling...