These Exploding Death Star Lamps Are Customized From an Ikea Lamp
By Ryan on 05/11/2023 7:32 AM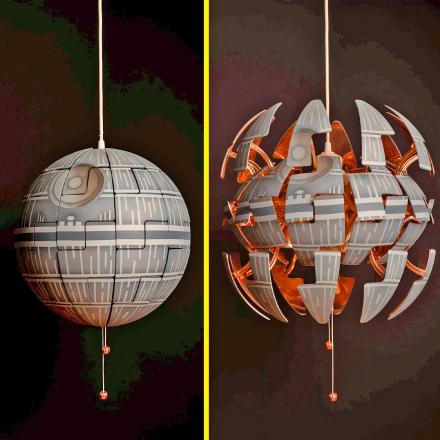 A journey to a galaxy far, far away doesn't require a hyperdrive anymore - just a simple flick of a switch. The Death Star pendant lamp, a unique product sold by the Etsy store CustomizedLampsAT, is a custom-made project that takes Star Wars fandom to new heights – and new light sources.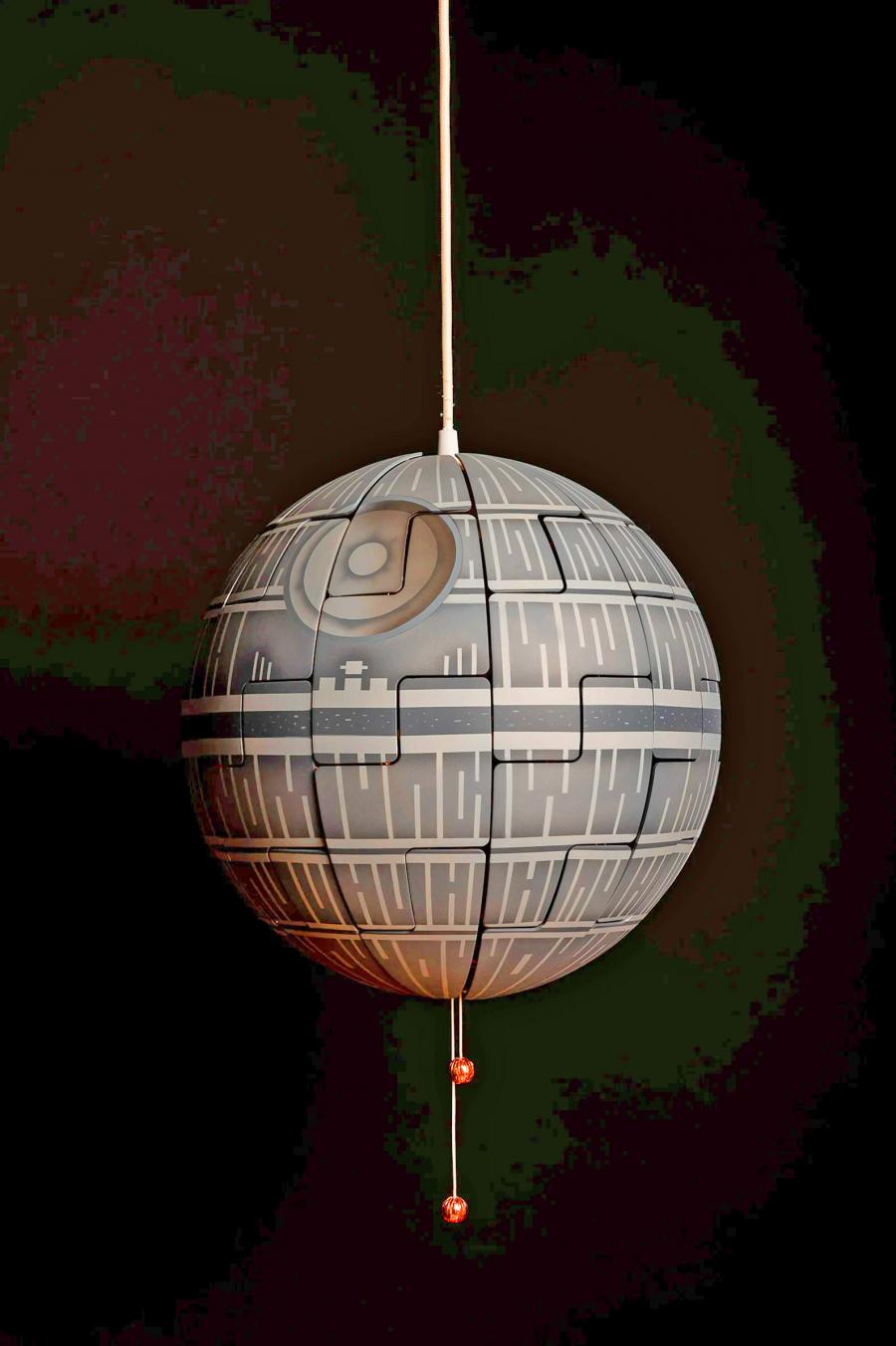 Credit: CustomizedLampsAT
The lamp, which is as functional as it is an impressive homage to the Star Wars universe, is a transformation of a simple Ikea lamp into the notorious Death Star.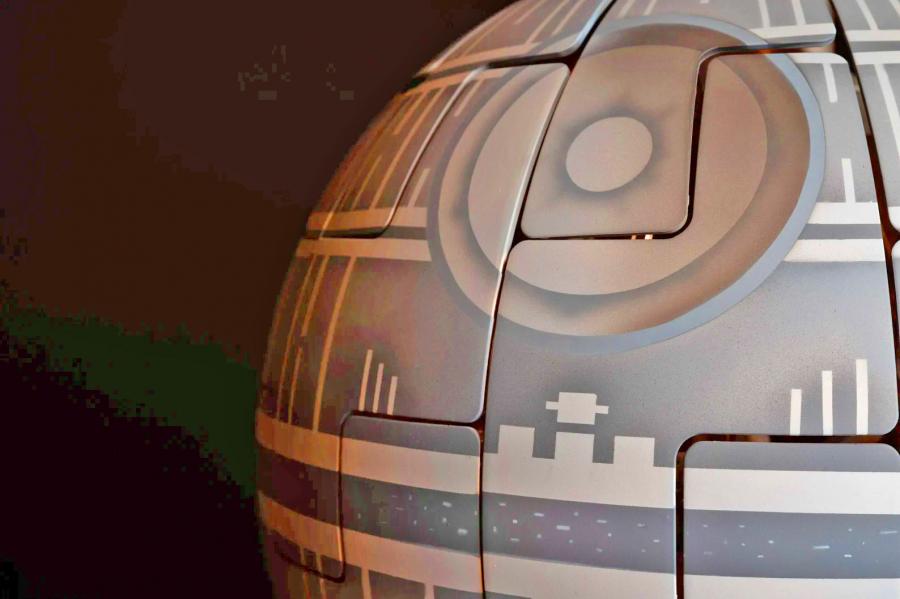 Credit: CustomizedLampsAT
The metamorphosis involves meticulous hand-painting, using a professional gravity airbrush and high-quality acrylics. The artist spends approximately 15 hours transforming each lamp, ensuring that the final product is a piece of art that not only illuminates your room but also your love for the iconic Star Wars franchise. Credit: CustomizedLampsAT
The lamp features two strings for operation, a clever integration of design and functionality. One string switches the lamp on and off, while the other is designed to "explode" the Death Star. Here's a photo of the original sci-fi inspired pendant lamp from Ikea.
Pulling this string doesn't result in planet-destroying consequences, though. Instead, it expands the lamp, allowing more light to fill the room - a stark contrast to the darkness that the actual Death Star is known for. Credit: CustomizedLampsAT
The original Ikea lamp, while practical, doesn't carry any of the Death Star's striking and intricate details. The seller from CustomizedLampsAT handpaints each panel of the lamp to mimic the Death Star's iconic design, which is instantly recognizable to any Star Wars fan. Credit: CustomizedLampsAT
CustomizedLampsAT's creation is a testament to how popular culture can be blended seamlessly into our everyday lives. Despite its otherworldly design, the Death Star pendant lamp fits into any room setting. It's a statement piece that captures the essence of the beloved sci-fi saga, turning a regular living space into a mini cinematic universe. Credit: CustomizedLampsAT
The lamp is shipped fully assembled, safely nestled in layers of bubble wrap and placed inside a sturdy cardboard box. The sellers take great care in packaging to ensure that it reaches customers in perfect condition. The package is also insured and tracked, providing further peace of mind to the customers. Credit: CustomizedLampsAT
The lamp doesn't come with a light bulb and ceiling hook, so you'll have to procure these items separately to mount the Death Star to your ceiling. Once installed, you're just a string-pull away from turning your room into a stage for an epic space saga. Credit: CustomizedLampsAT
This lamp is a dream come true for every Star Wars enthusiast who wishes to bring a piece of their favorite franchise into their home. Whether it's for a themed party, a Star Wars marathon, or simply to add a touch of galactic aesthetics to a room, the Death Star lamp doesn't just provide light; it also sparks joy and nostalgia. Credit: CustomizedLampsAT
The Death Star pendant lamp demonstrates how creativity can transform a mundane object into a piece of art that is meaningful and fun. It is a perfect blend of functionality and fandom, an ideal gift for Star Wars fans, and a unique addition to any home decor. Credit: CustomizedLampsAT
The unique death star lamp is more than a source of light; it's a conversation starter, a testament to the enduring appeal of the Star Wars franchise, and a tribute to the skill and imagination of the artist at CustomizedLampsAT. Another photo of the original un-customized lamp from Ikea
The Death Star might be a symbol of terror in the galaxy far, far away, but in our world, it's a beacon of creativity, craftsmanship, and fandom love. Another photo of the original un-customized lamp from Ikea
You can snag the exploding Death Star pendant lamp from their Etsy shop for around $275 bucks! Credit: CustomizedLampsAT