Bag O' Bones Beach Skeleton Lets You Create a Human Skeleton In The Sand
By Ryan on 04/04/2022 9:22 AM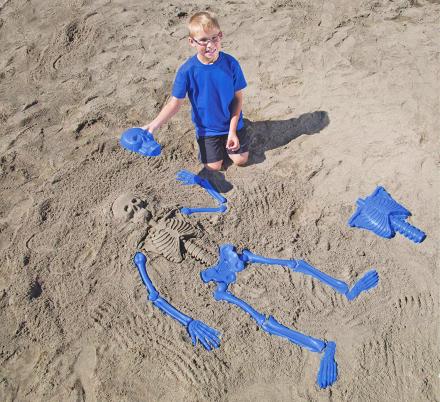 We've all been kids at the beach and buried a brother or sister under the sand, built a sand castle, and everything else kids do while at the sand beaches of the ocean or a lake. Well, now there's this set of bone molds that let you create a human skeleton right in the sand. It's called the Bag O' Beach Bones and it's a great way to encourage kids to play in the sand and be creative, spark imaginative play while outdoors, and even help kids understand parts of the human anatomy.
The Bag O Bones beach skeleton molds come with 14 different pieces that your kids can connect in the sand to create their very own beach skeleton. It includes three pieces for each leg and arm, a hip piece, a vertebrae, a chest piece, along with a skull mold. Both the hands and feet pieces are all connected as one piece so that fingers and toes will always come out intact.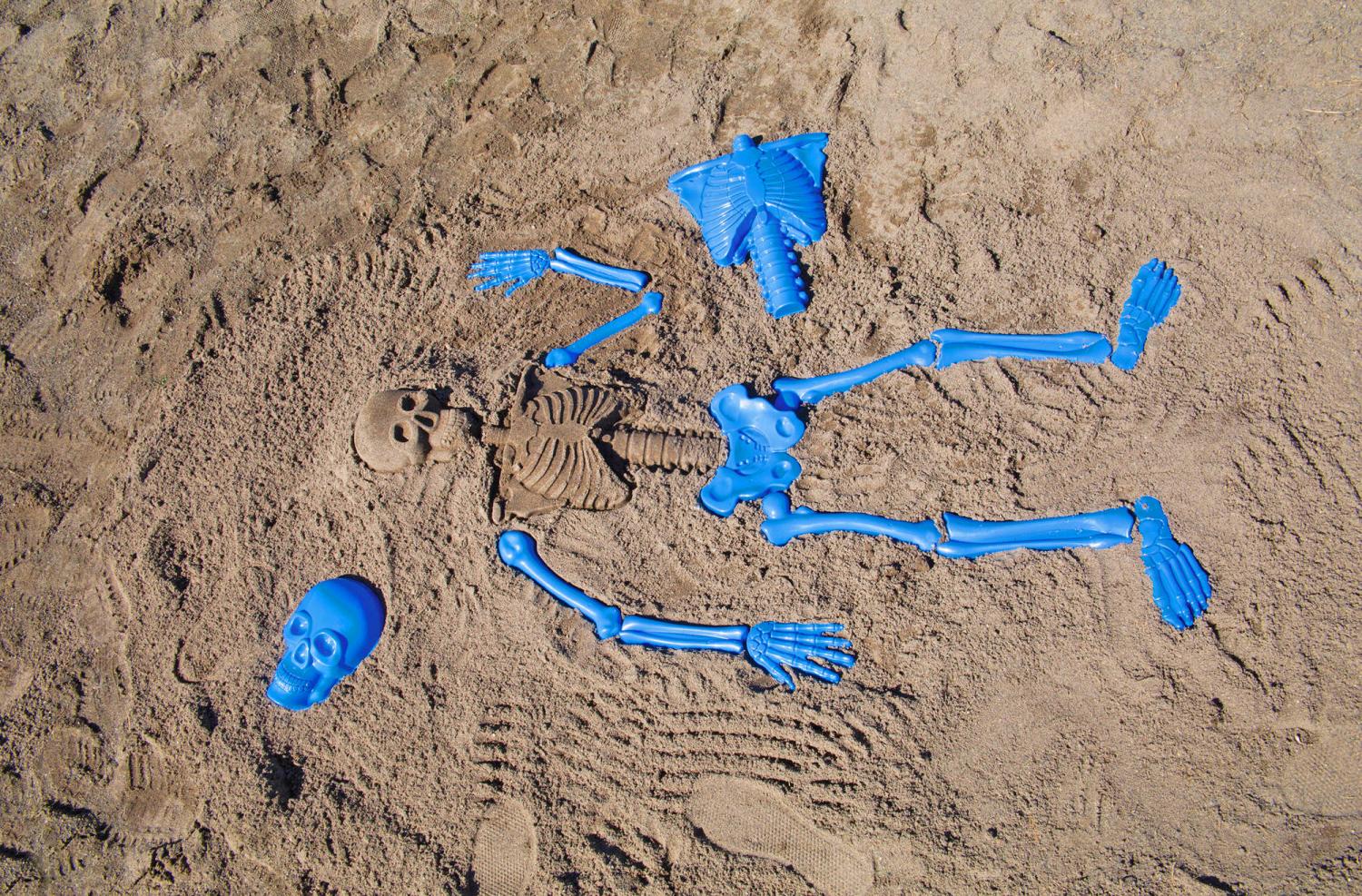 The beach skeleton molds work by simply aligning them up on the sand, and then pressing down firmly to create the mold in the sand, then pulling each piece back up slowly and precisely to leave a perfect mold of the bone you pressed down. You can also use the molds like a regular beach bucket when building sand castles, by just filling it up with wet sand, then tipping it over quickly and pull the mold back up. The Bag O Bones beach skeleton not only works in the sand when you're at the beach, but they also make a great toy to use in the winter to create a snow skeleton. The skeleton molds are super easy to use, and are great for kids aged 3 and up. The molds are made from plastic, includes a total of 14 skeleton molds along with a net bag to hold and transport the pieces, and will create a skeleton around 4.5 feet tall depending on how closely you place the molds together.