Nicolas Cage Sequin Pillow Reveals Nicolas Cage's Face
By Ryan on 05/07/2018 3:10 PM (Updated: 08/11/2018 9:42 AM)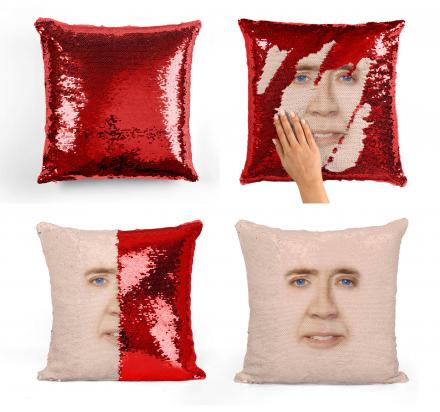 Is there any better way to wake up in the morning than with Nicolas Cage's face staring at you from your pillow? If you already own the See You In My Dreams Nicolas Cage pillow case, you may want to upgrade to this sequin version, that allows you to hide and reveal Nicolas Cage's face just by rubbing the sequins.
By default the Nic cage pillow is covered in red sequins, but you can just give the sequins a rub to reveal the beautiful face of Nicolas Cage. Want him to go away? Just give the sequins a rub in the opposite direction to erase his face from existence.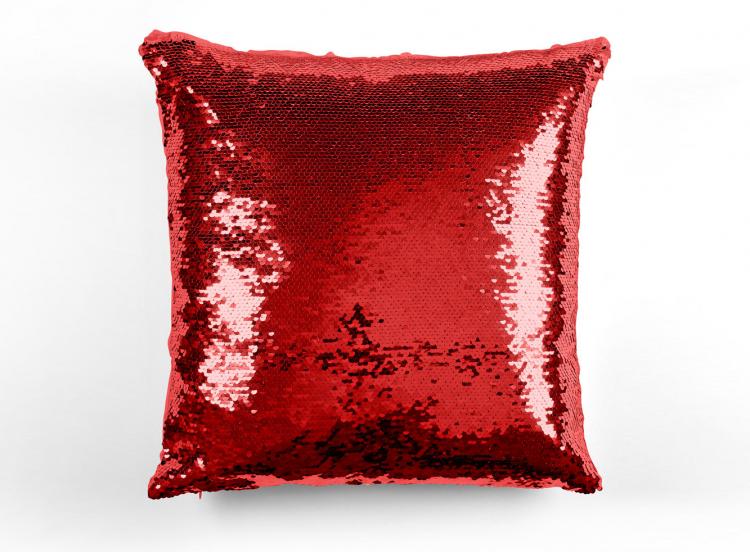 The revealing Nicolas Cage face sequin pillow comes with both the actual pillow and the sequin pillow case (though you have the option to not include the pillow), it's made from polyester and sequins, is red in color, and measures 17.4 inches x 17.4 inches.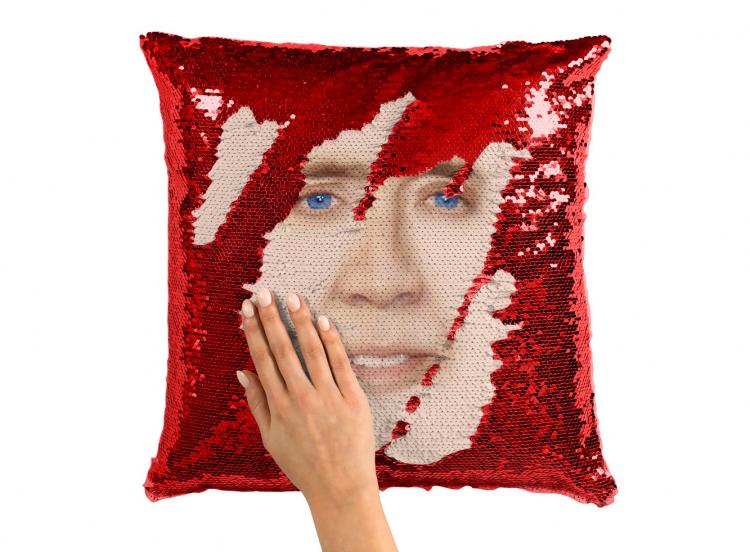 The Nicolas Cage face sequin magic pillow is made by Etsy store Memeskins, a company that makes revealing sequin pillows after famous internet memes!