The Mopet Is An Electric Bicycle That Holds Your Dog While You Ride
By Ryan on 02/22/2022 2:24 PM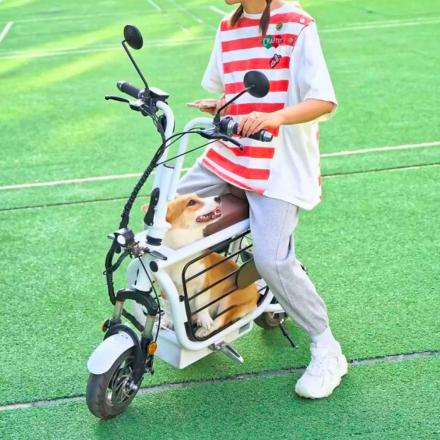 Here at OddityMall, we know that your pets are important to you - perhaps even more important than the humans in your life (it'll be our little secret). That's why we're always posting about hilarious and occasionally useful stuff that will undoubtedly improve the life of your fur baby and bring a smile to your face. Whether it's a cat solarium window attachment or a ridiculous pair of dog-sized fishnet stockings, we got you covered.
But maybe you're a busy person who's always on the go and you want to bring your four-legged friend along with you? If you got a chicken, opt for the chicken stroller. For the rest of us, you can't do much better than the ingenious MoPet E-Bike, a moped (and pretty respectable pun) that combines the traditional electric scooter design with a comfortable carrier for your pet!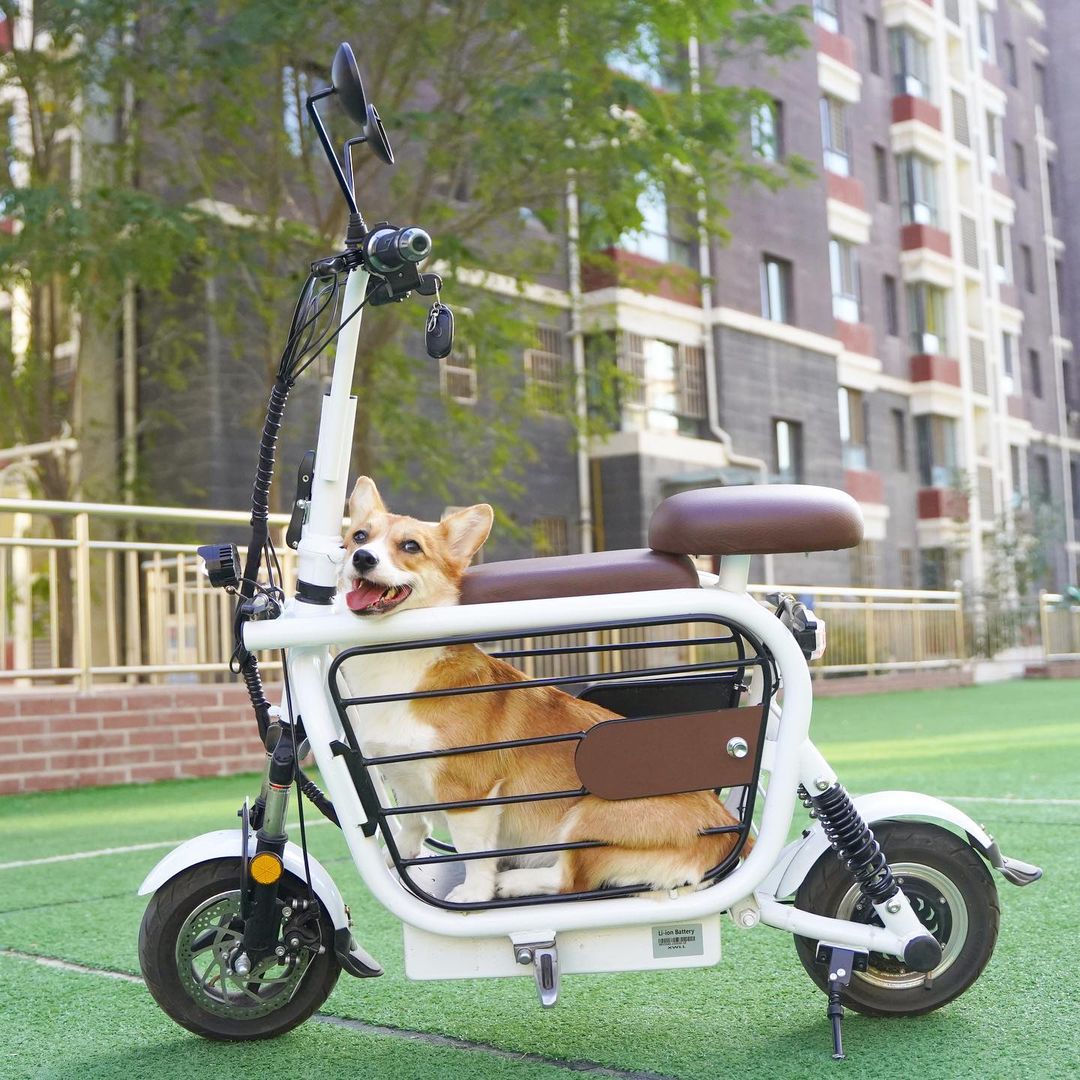 Credit: Mopetbike
Designed and manufactured in Japan, the pet-friendly MoPet scooter makes a trip to the dog park easier than ever before.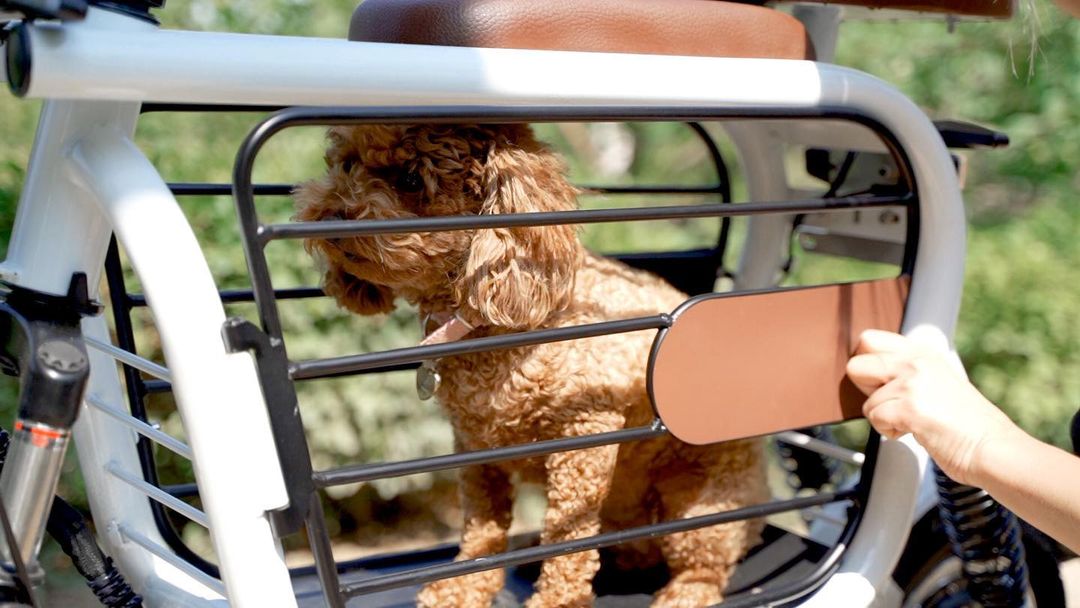 Credit: Mopetbike
In the past, taking your pet on a traditional scooter meant placing them in a basket at the front or back of the vehicle. Not only is this unsafe for your fur baby, but the unnatural center of gravity could affect the stability of your ride.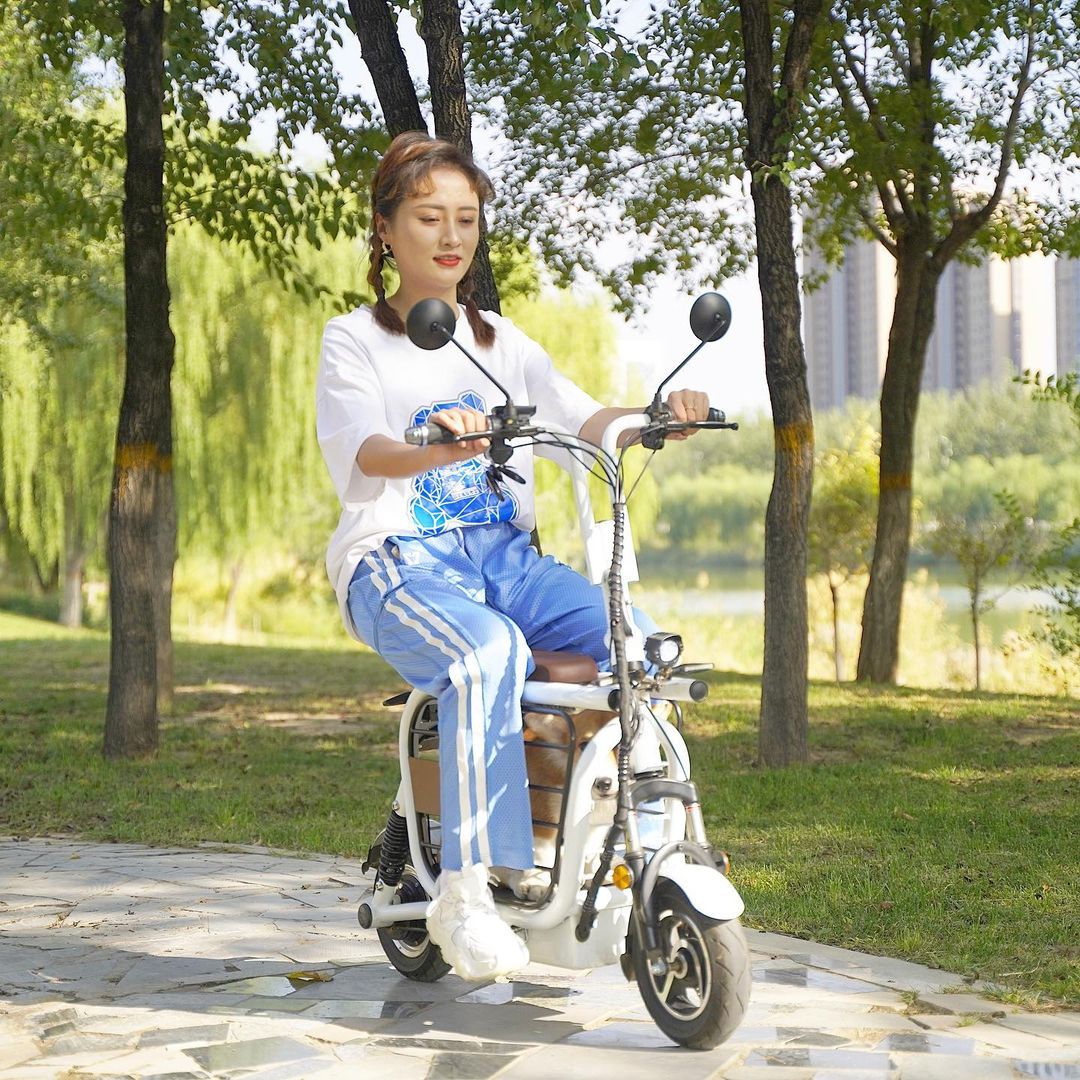 Credit: Mopetbike
The MoPet E-Bike lets you put your pet in the center of the scooter's body, with a barred gate that will keep your furry friend safe, comfortable, and secure. You can also easily look down and check on your pet during the ride, something that was much trickier with conventional mopeds.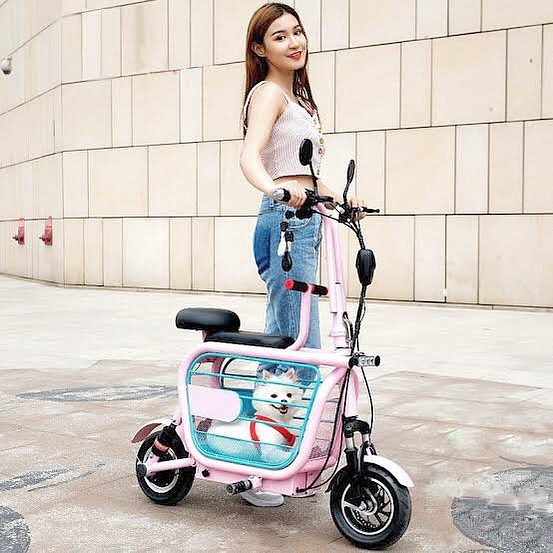 Credit: Mopetbike
The carrier space is 45 centimeters (17.7 inches) wide, 33 centimeters (13 inches) tall, and 21 centimeters (8.26 inches) wide - so it should be more than sufficient for most small dogs.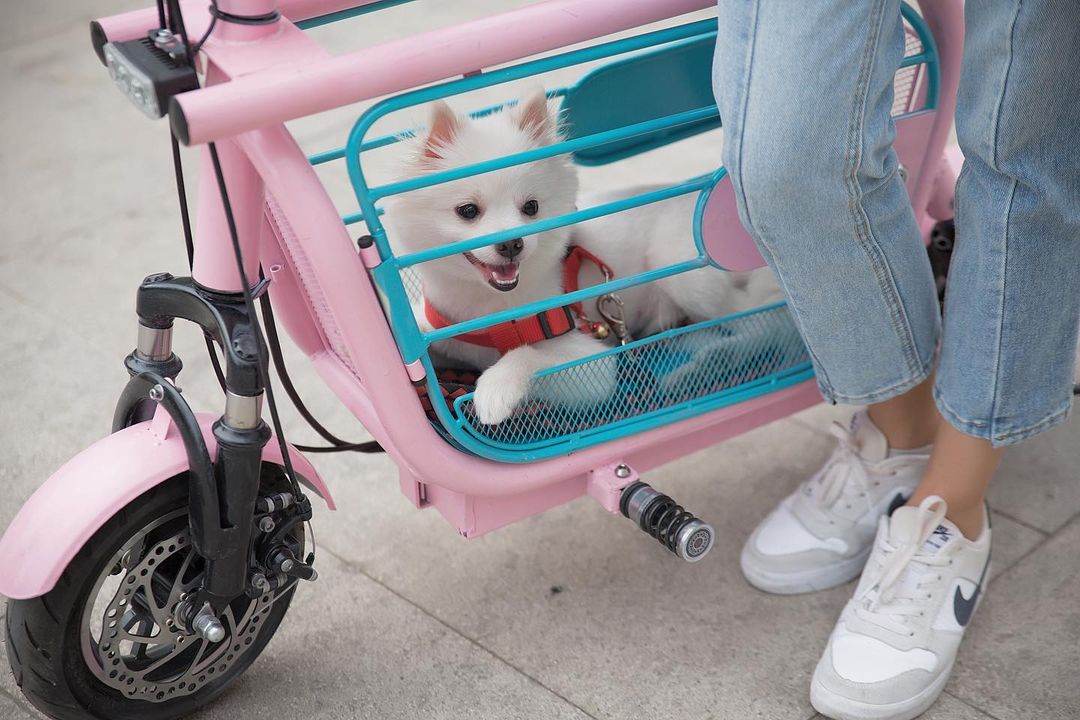 Credit: Mopetbike
The dog friendly E-Bike has a top speed of 30 kilometers an hour (or 18.6 mph), which isn't exactly lightning fast but you probably wouldn't want your pet traveling at higher speeds anyway!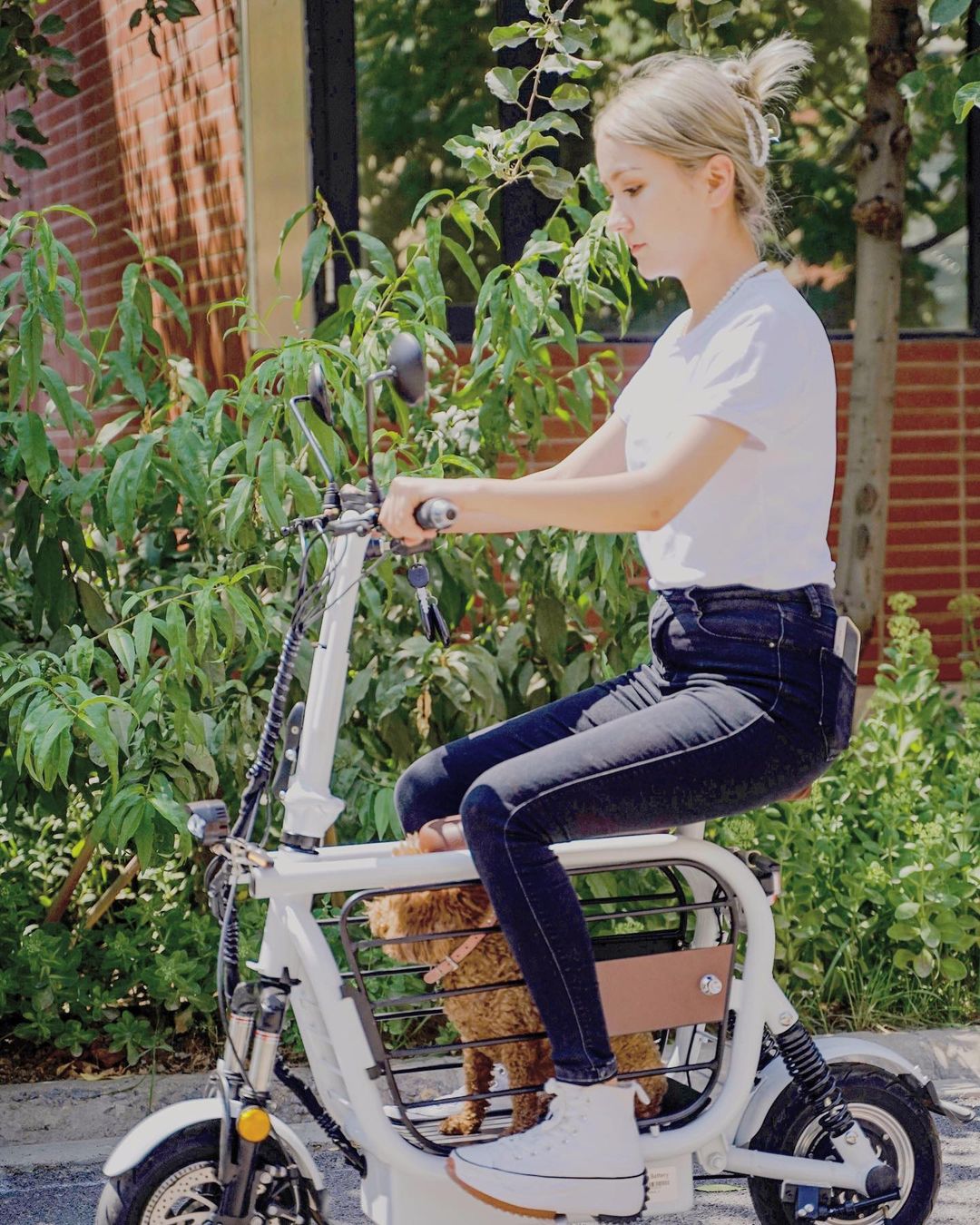 Credit: Mopetbike
The MoPet E-Bike comes in two stylish colors (white and pink) and because it's powered by electricity you won't have to worry about engine noise or fumes harming your pet during the ride.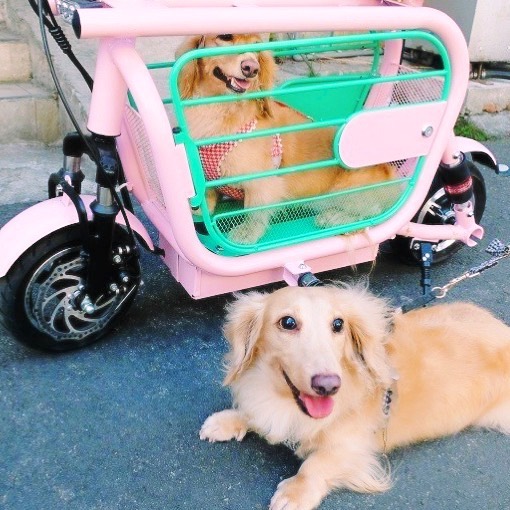 Credit: Mopetbike
The scooter with built-in dog kennel is foldable and only weighs around 28 kilograms (60 pounds), much less than a conventional moped, which makes transportation a breeze. You can even throw it into the back of your SUV, truck, or van!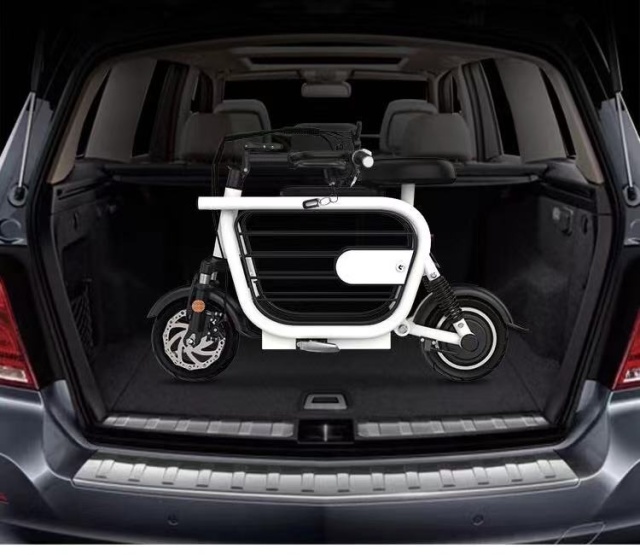 Credit: Mopetbike
The electric bike also comes with high-intensity LED headlights and taillights that automatically turn on, in addition to turn signals, license plate lights, a horn and more. The scooter even comes with a display screen that shows your current speed and battery life.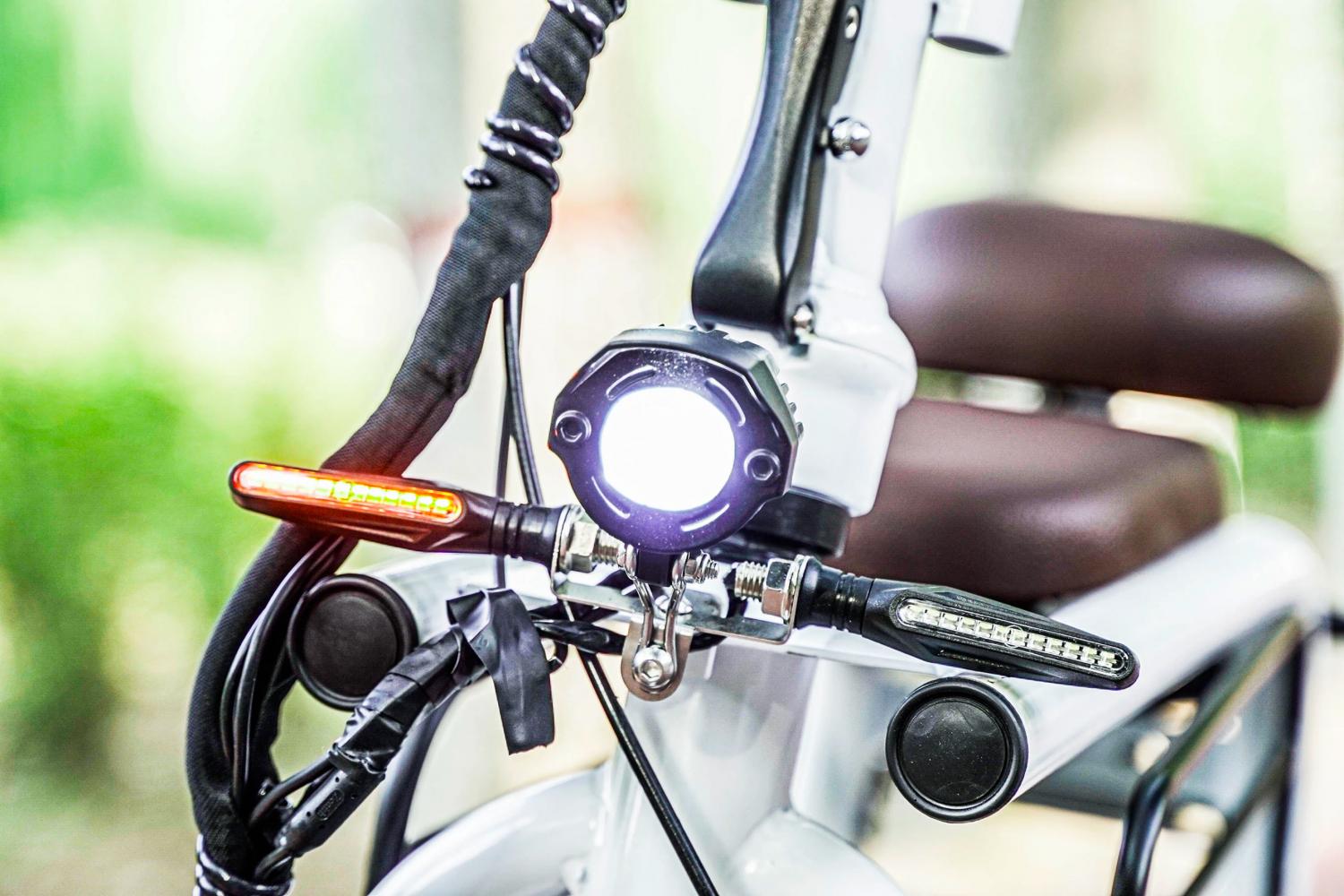 Credit: Mopetbike
The included lithium ion battery can run up to 60 kilometers (over 37 miles) on a single charge, so it shouldn't be too difficult to find your way to the nearest dog park.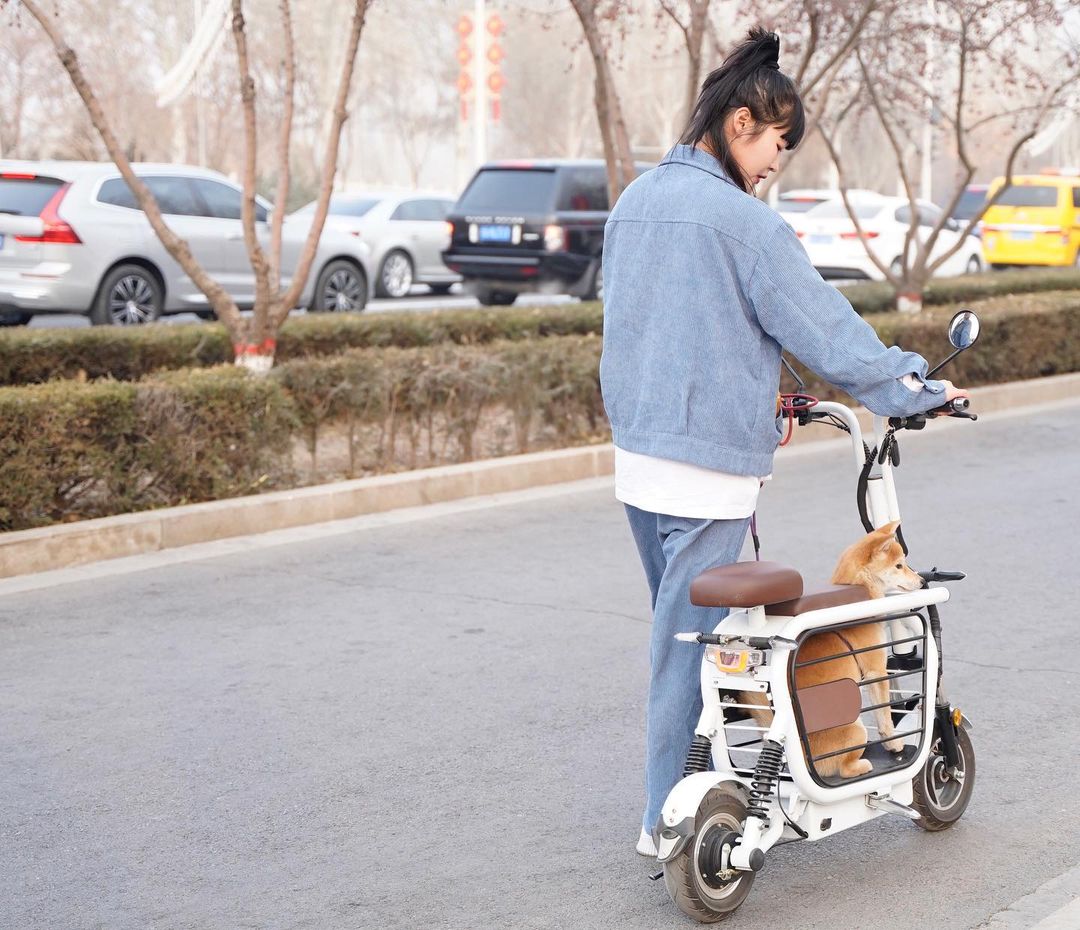 Credit: Mopetbike
The battery on the dog holding moped is also easy to remove so you can bring it inside the house for quick recharging!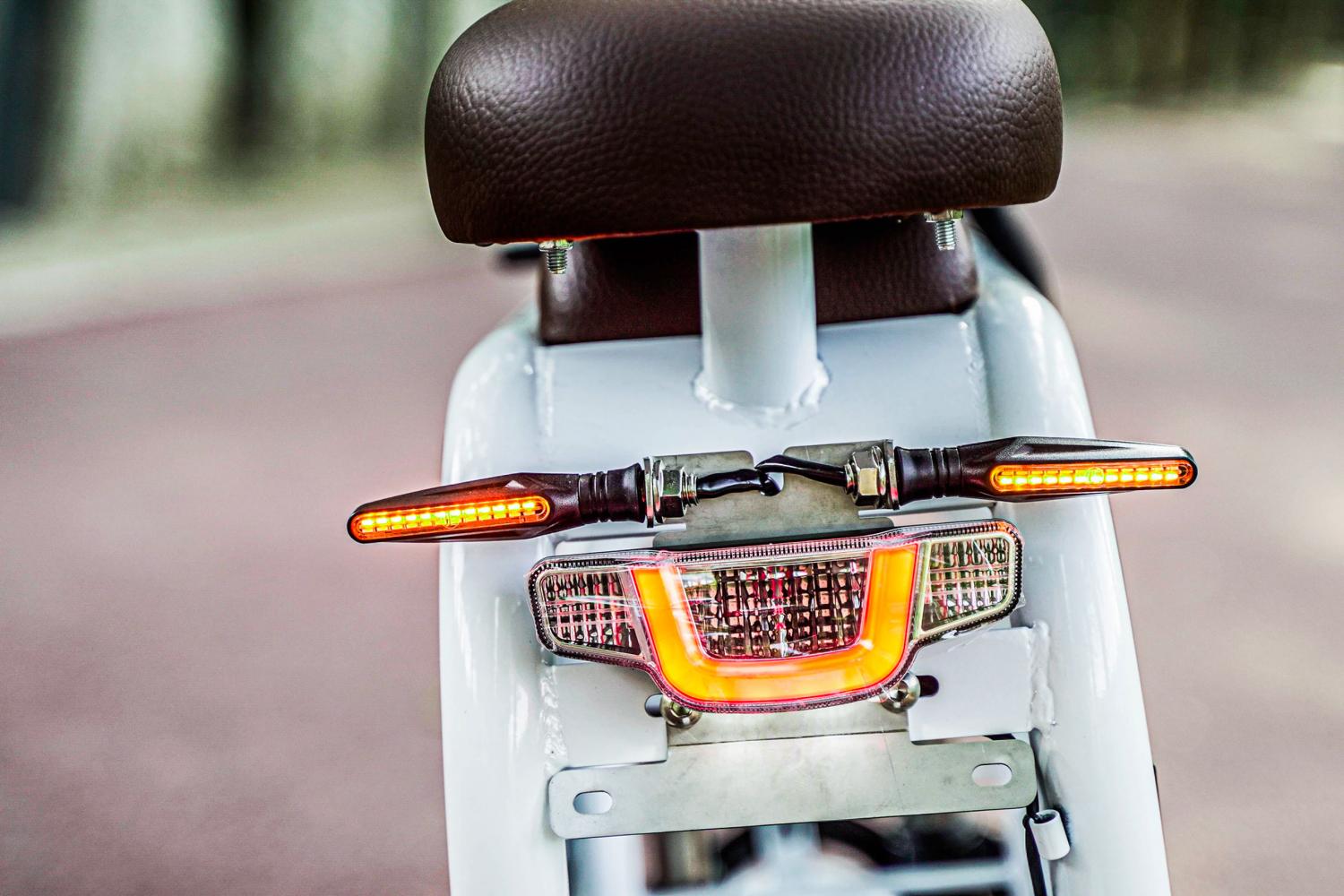 Credit: Mopetbike
At this time, the MoPet E-Bike is only available to pet parents in Japan, but I expect its popularity to explode once it hits the international market!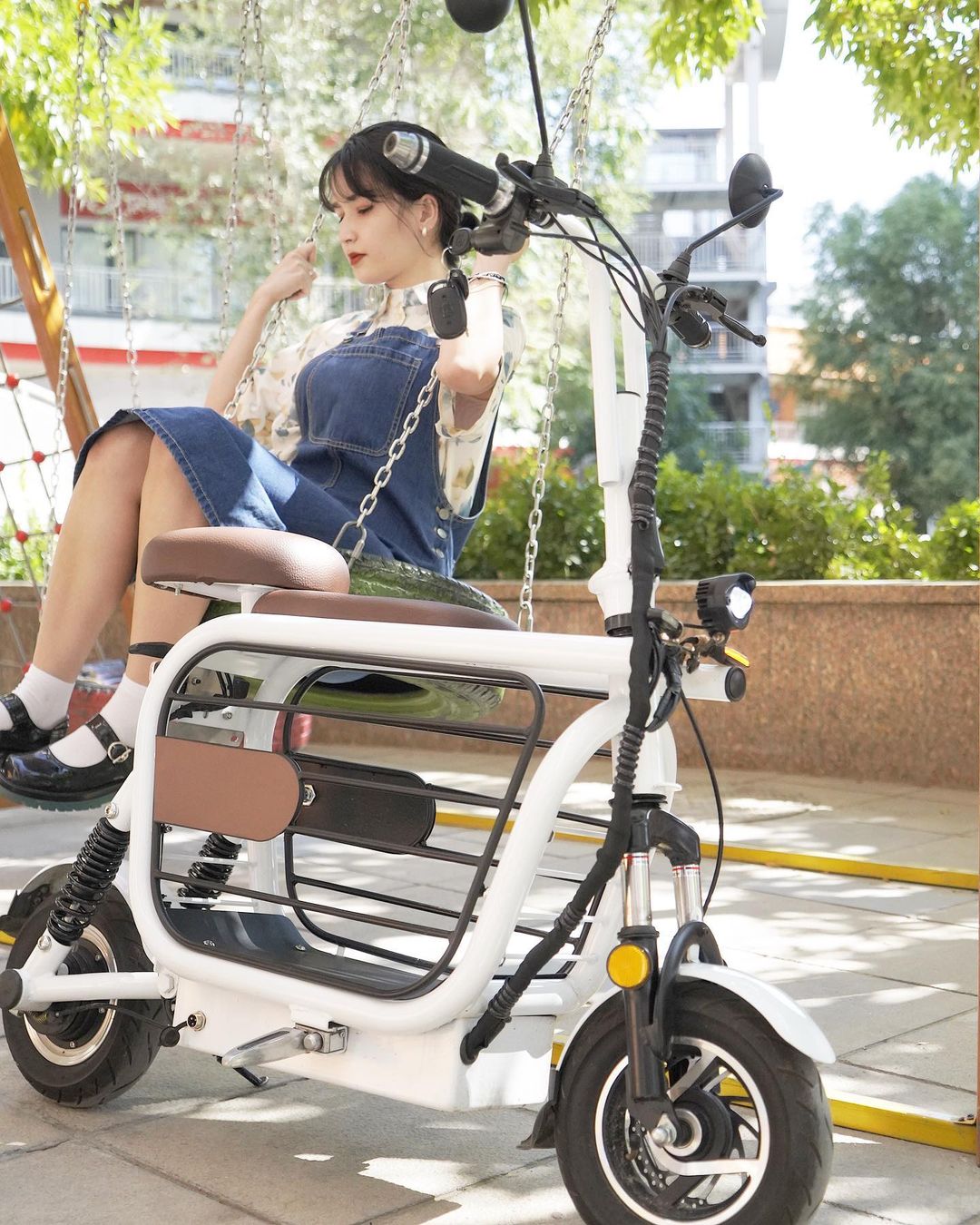 Credit: Mopetbike
The electric moped with an integrated dog kennel is only being sold on a Japanese Kickstarter type website called Makuake at a price of around $1,150 USD.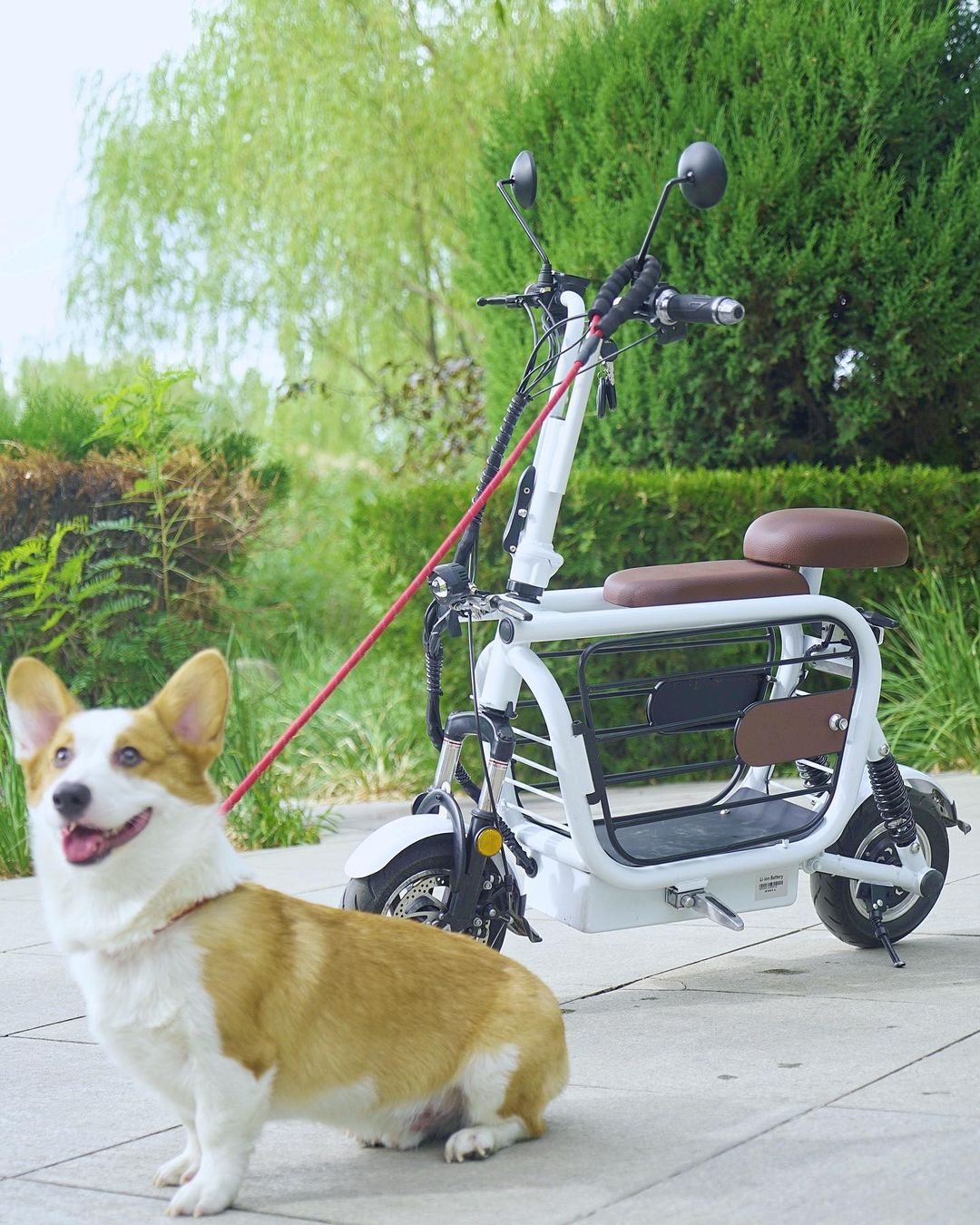 Credit: Mopetbike
Check out the Mopet dog holding electric moped in action via the video below.
Subscribe To Our YouTube Channel