This Cat Solarium Lets Your Kitties Bask In The Sun and Catch a Cool Breeze
By Ryan on 01/25/2022 10:42 AM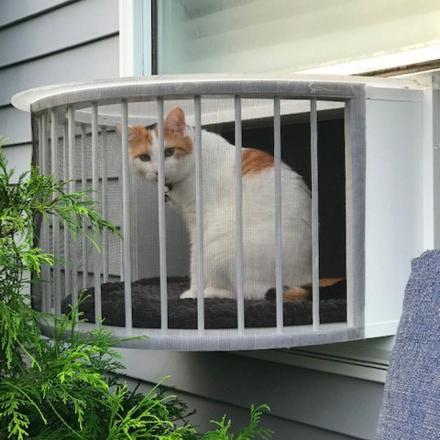 Dogs may be too good for us, but I think cats are exactly what we deserve. While the devoted canine will do just about anything to keep their human masters happy, cats are more like selfish roommates who poop in a box. And yet, they're hard not to love! If you've already spent a fortune on miniature cat-friendly camping tents and Indiana Jones-style rope bridges, you may be wondering what's next for your furry friend. Well, we just came across another way to spoil your kitty. Say hello to the Cat Solarium, aka the Catio!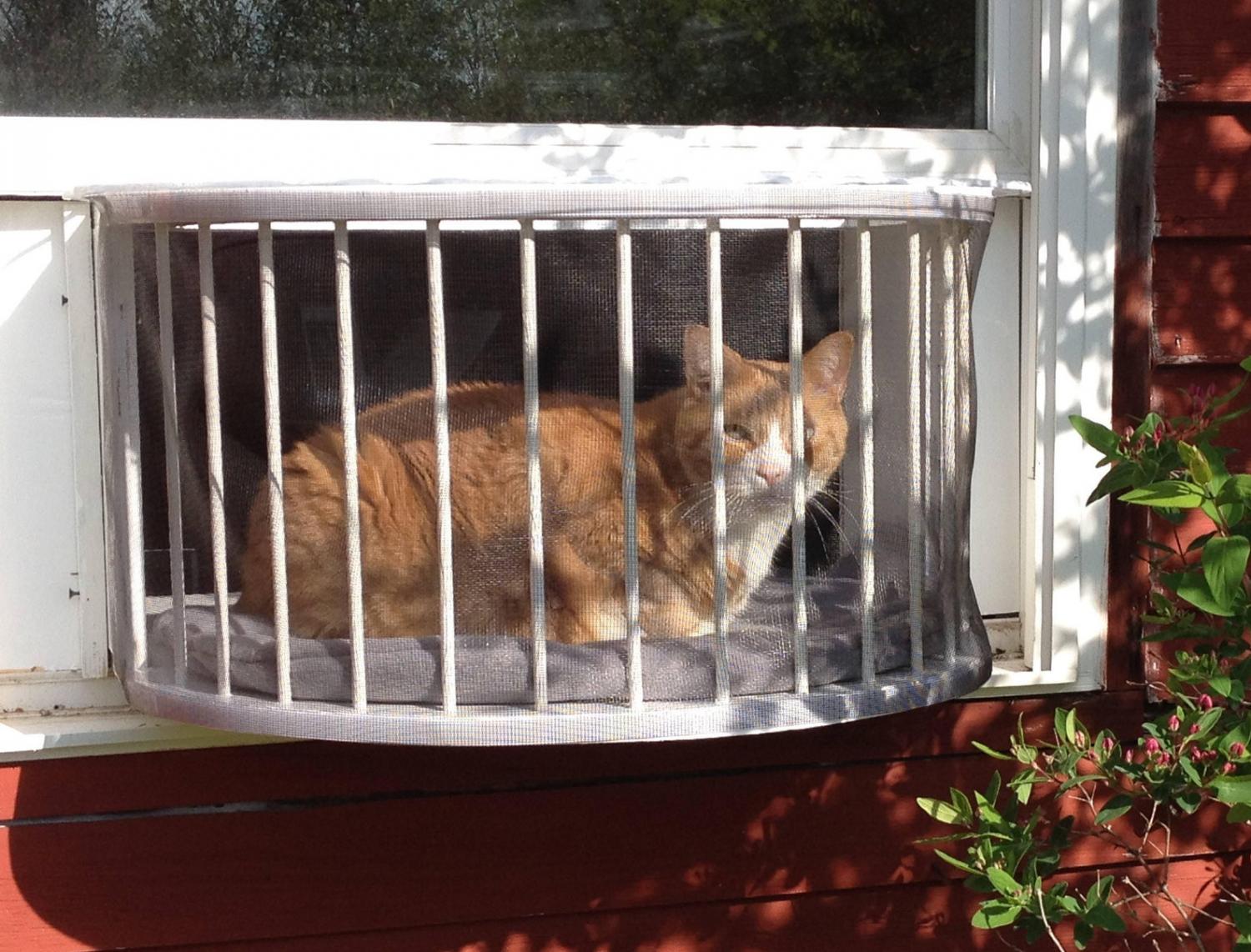 Credit: CatSolarium
Available on Etsy, this handmade cat patio can be installed on almost any window, allowing your cat to catch a cool breeze, bask in the sun, or stare intensely at nearby squirrels.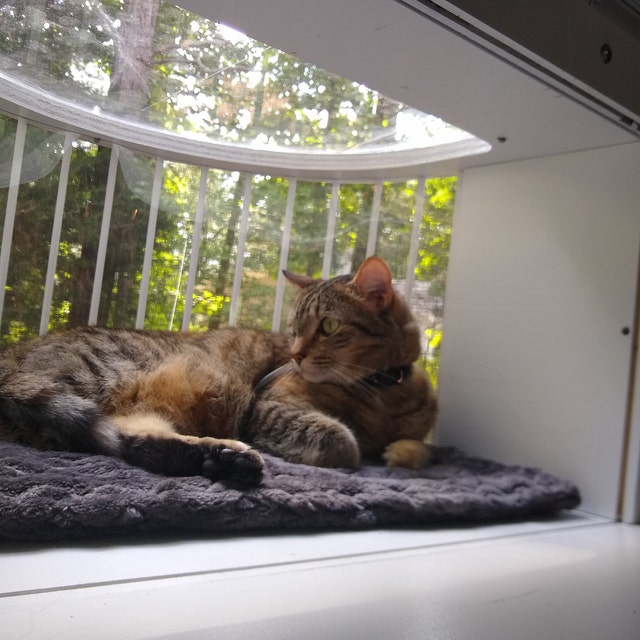 Credit: CatSolarium
The open air solarium for cats is constructed from durable plexiglass, wood, and a mesh screen to keep out insects and rain. There's also a back panel with a built-in cat door and even a soft solarium pillow for maximum kitty comfort.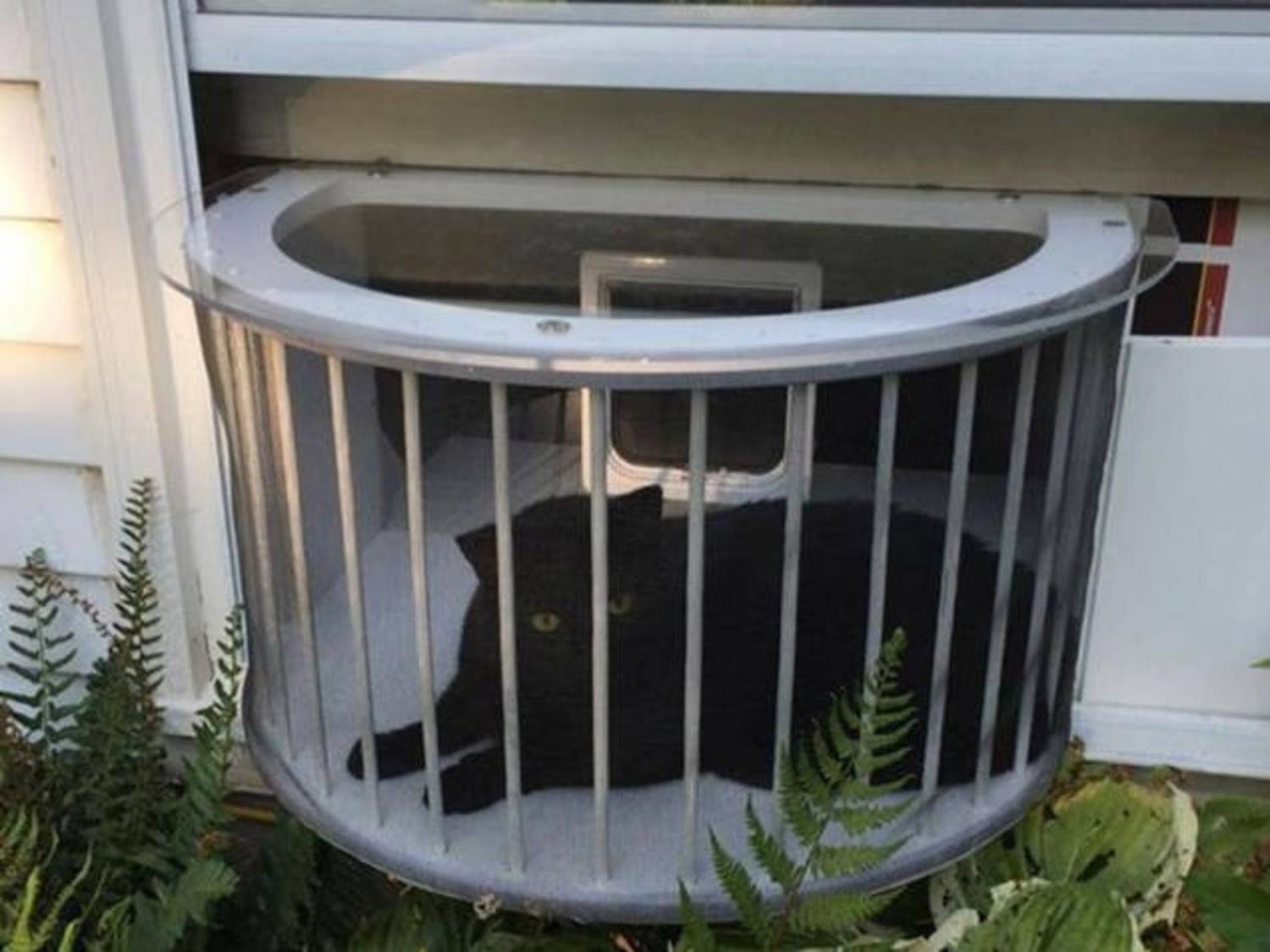 Credit: CatSolarium
Has your cat gained some weight since the pandemic (I mean, who hasn't)? The cat solarium is handmade to order with a large door option for cats that are over 15 pounds.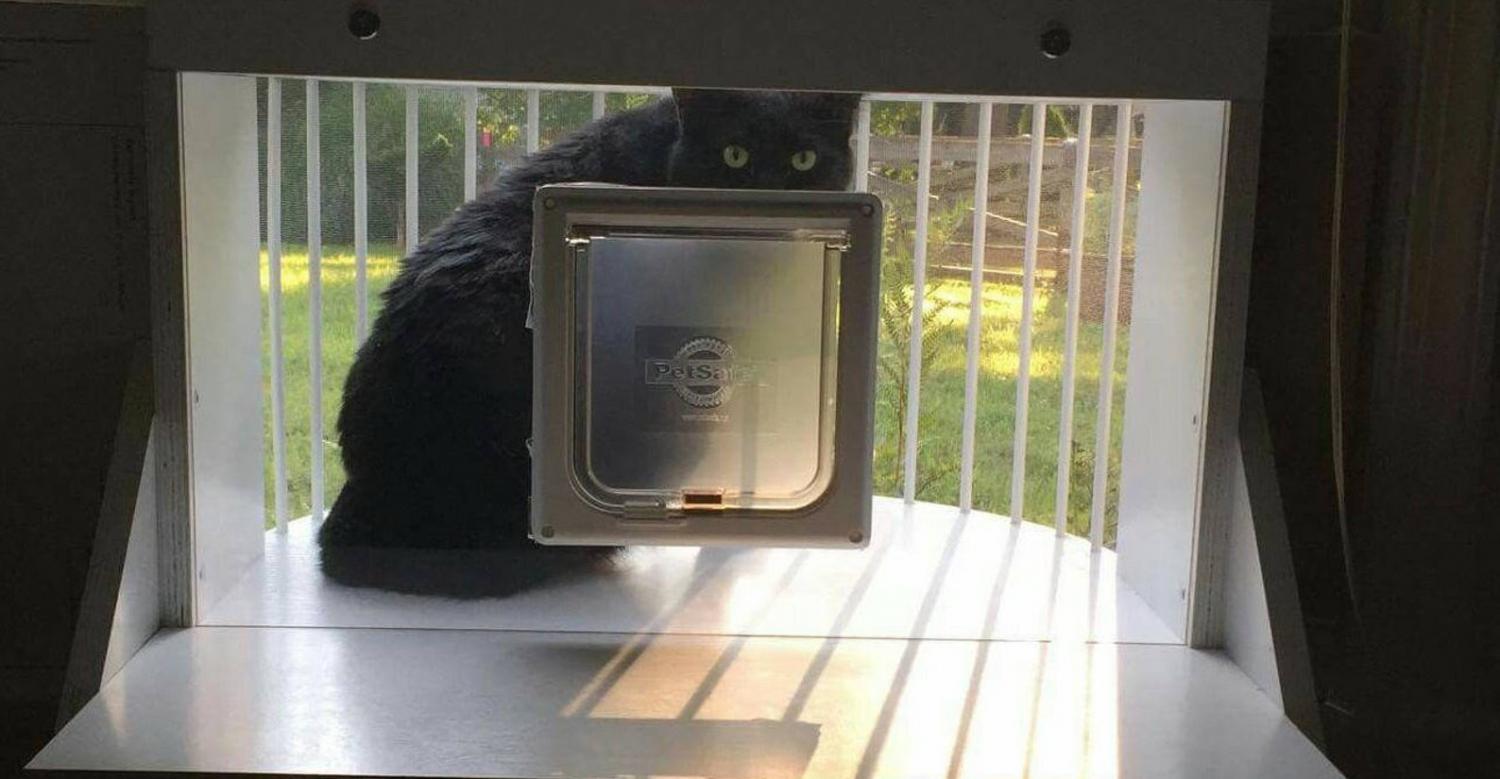 Credit: CatSolarium
The landing/window attachment is constructed in the United States with high-quality materials that are designed to last for years. Each part is sun and water-resistant and strong enough to support the weight of a cat that's over 50 pounds (although if that's the case you may want to cut down on the Meow Mix).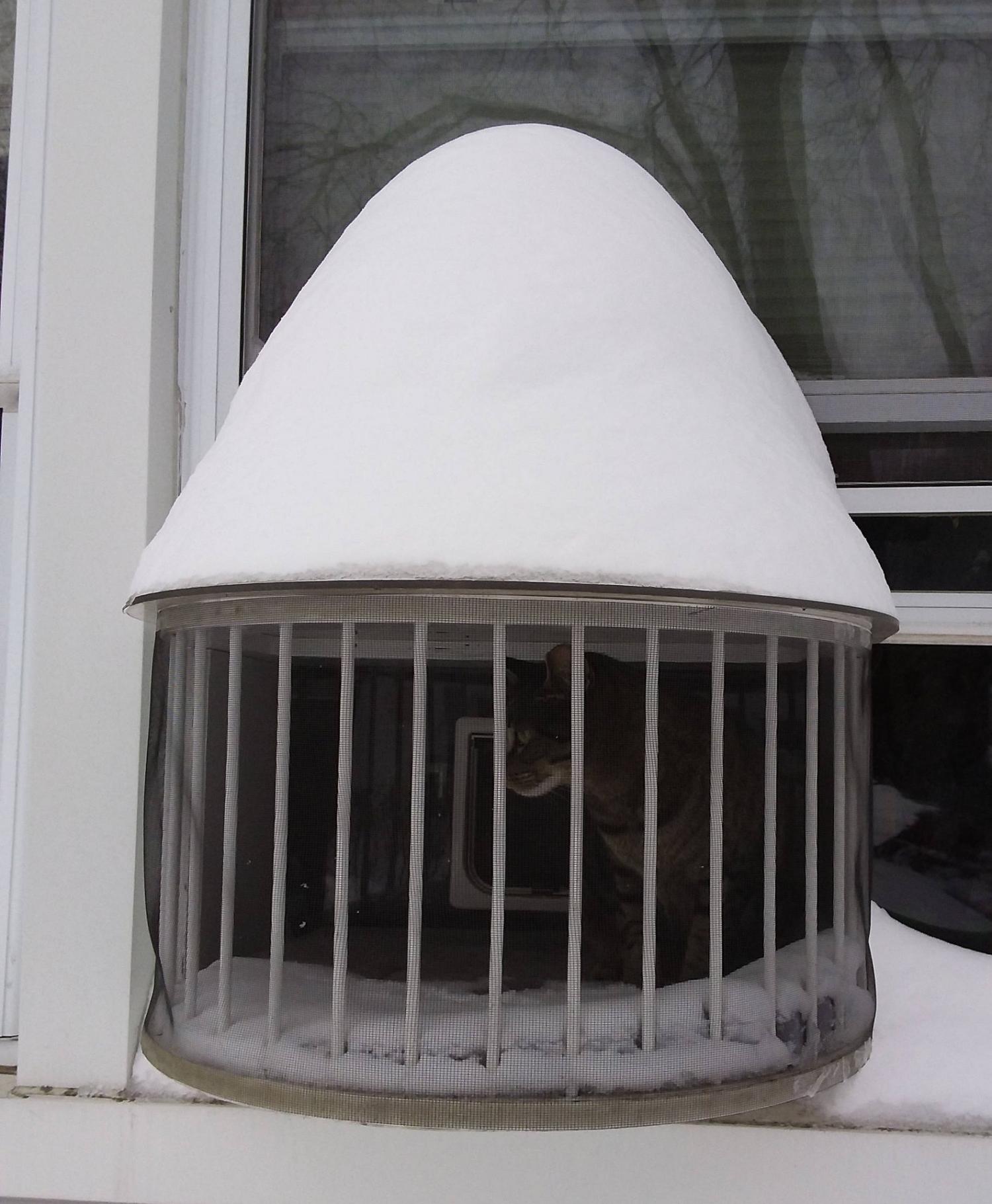 Credit: CatSolarium
Although installation is easy, you'll need a window opening that's at least 24.5 inches wide and can be raised 14.5 inches vertically. In case there's a gap between the end of the attachment and the window, the Etsy store provides some heavy duty vinyl with industrial-strength velcro to keep out the elements.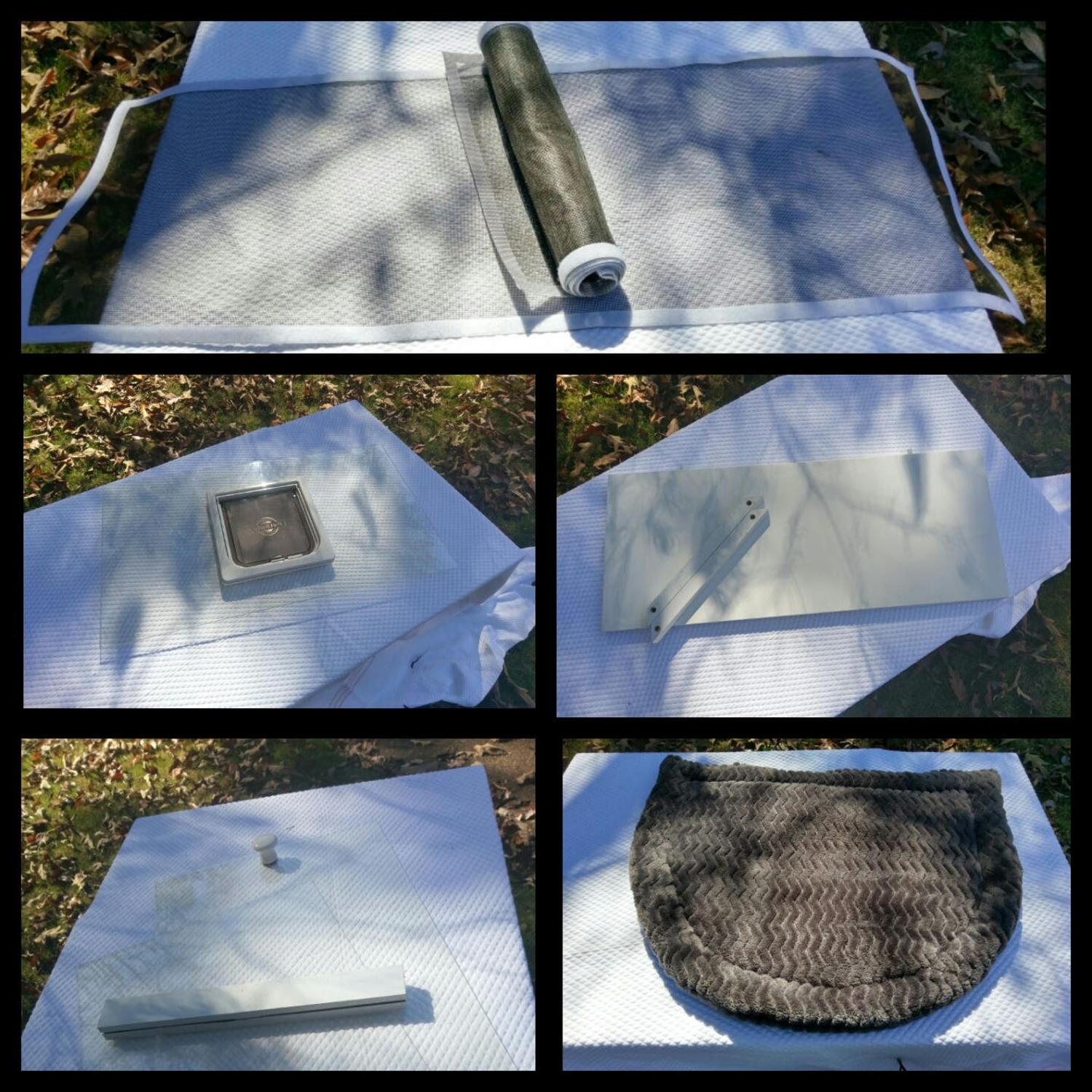 Credit: CatSolarium
With the included allen wrench, most users complete installation in about 20 minutes. Customers have been loving the quality and attention to detail found in the cat solarium window attachment.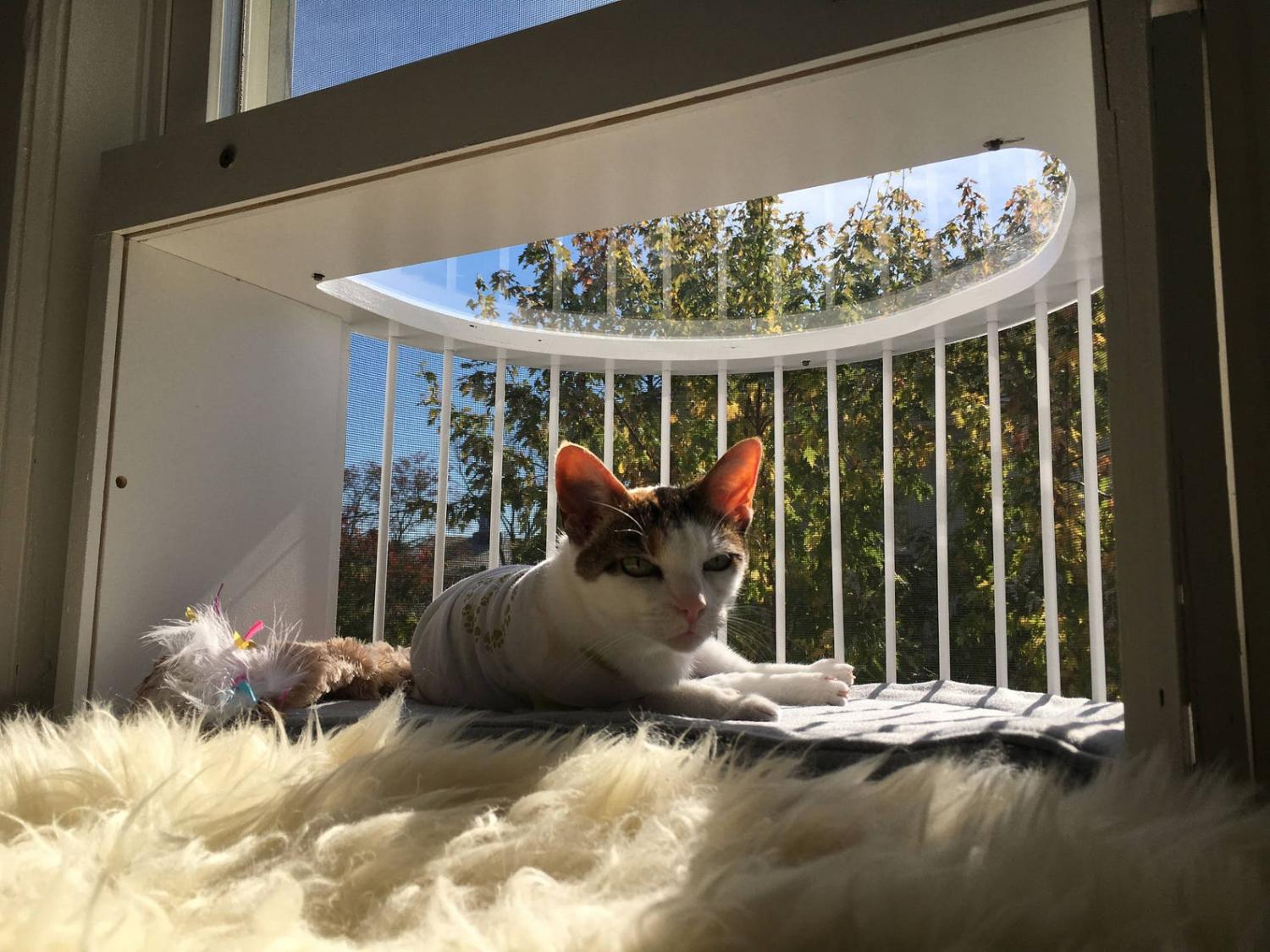 Credit: CatSolarium
As one five-star review left by a user named Kim stated, "We are so impressed with the quality of workmanship and the terrific customer service from Melissa and James. The solarium was easy to assemble and there are tutorials that are helpful if you need them.. We highly recommend Cat Solarium and will be purchasing more!"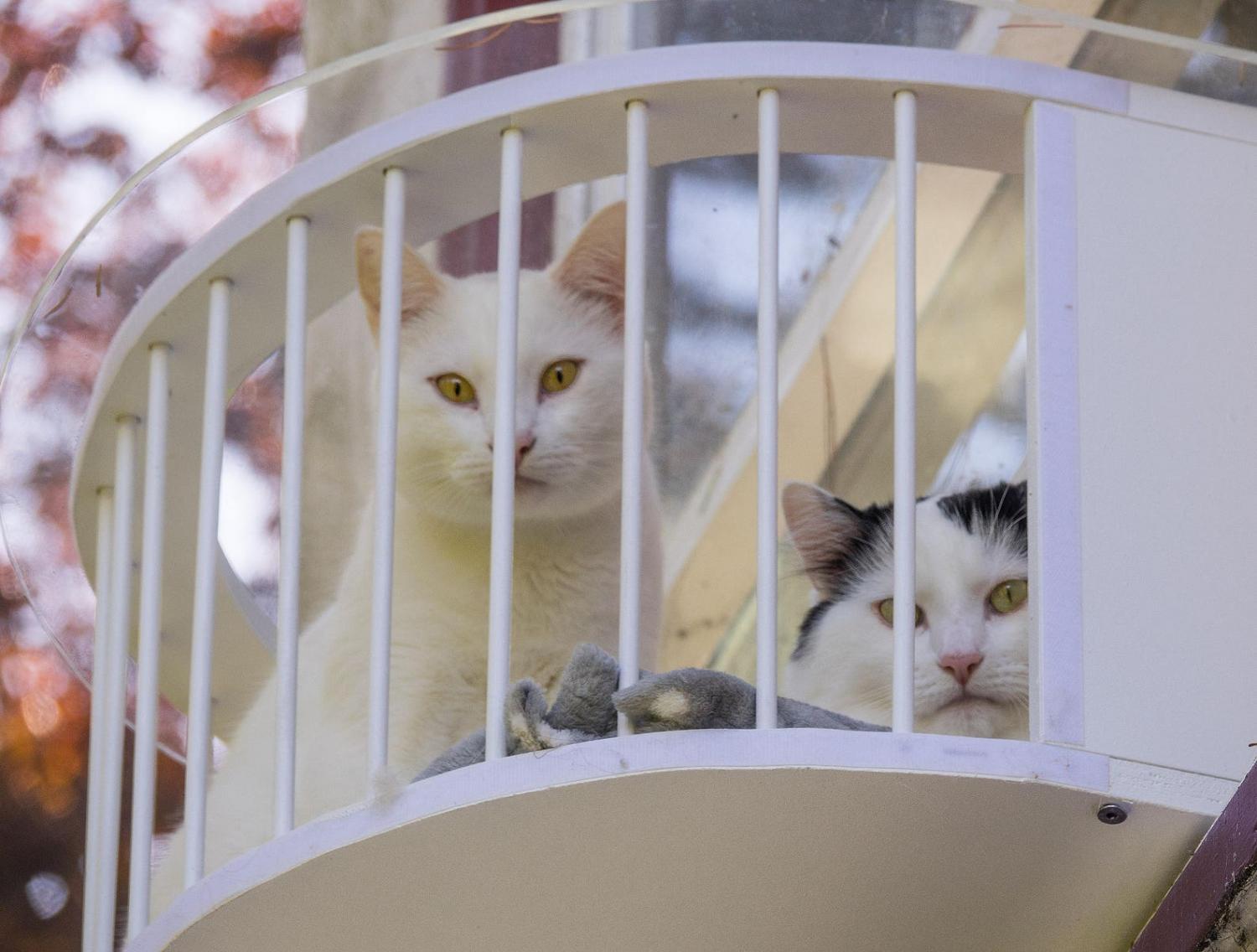 Credit: CatSolarium
The hardworking folks behind the Cat Solarium Etsy store will ship the handmade cat patio anywhere in the United States for free. The whole package is currently selling for $399.99!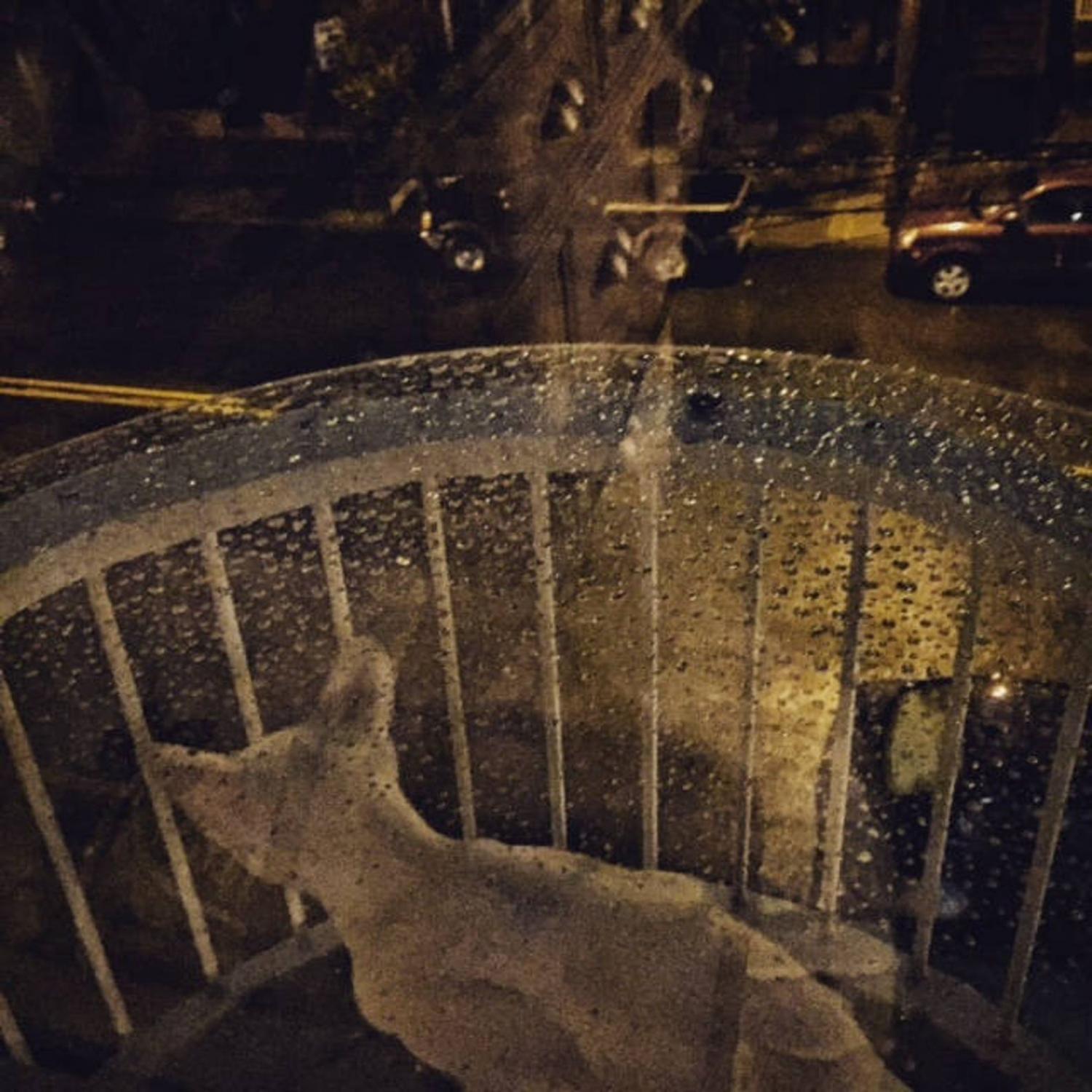 Credit: CatSolarium
Some other options that you can get with the cat solarium include a mesh screen attachment, a back panel with standard cat door, a custom pillow for your kitty, a cat perch/landing, as well as a weather enclosure.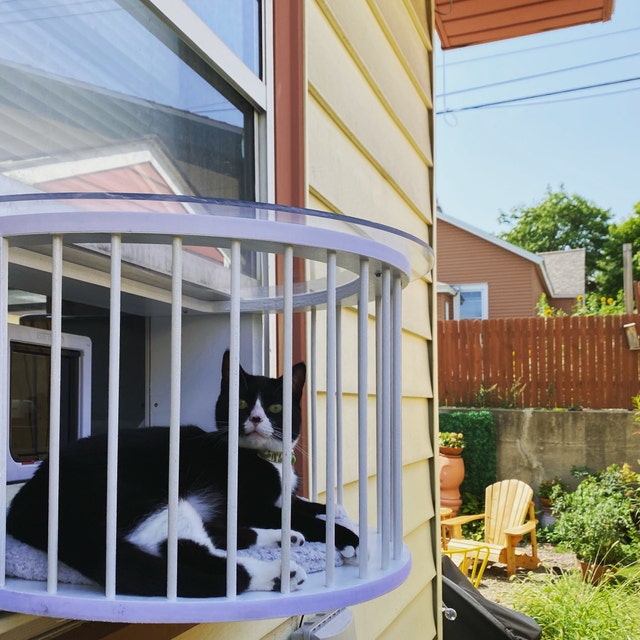 Credit: CatSolarium
The inside of the cat solarium has enough for around 2 kitties to relax and bask in the sun!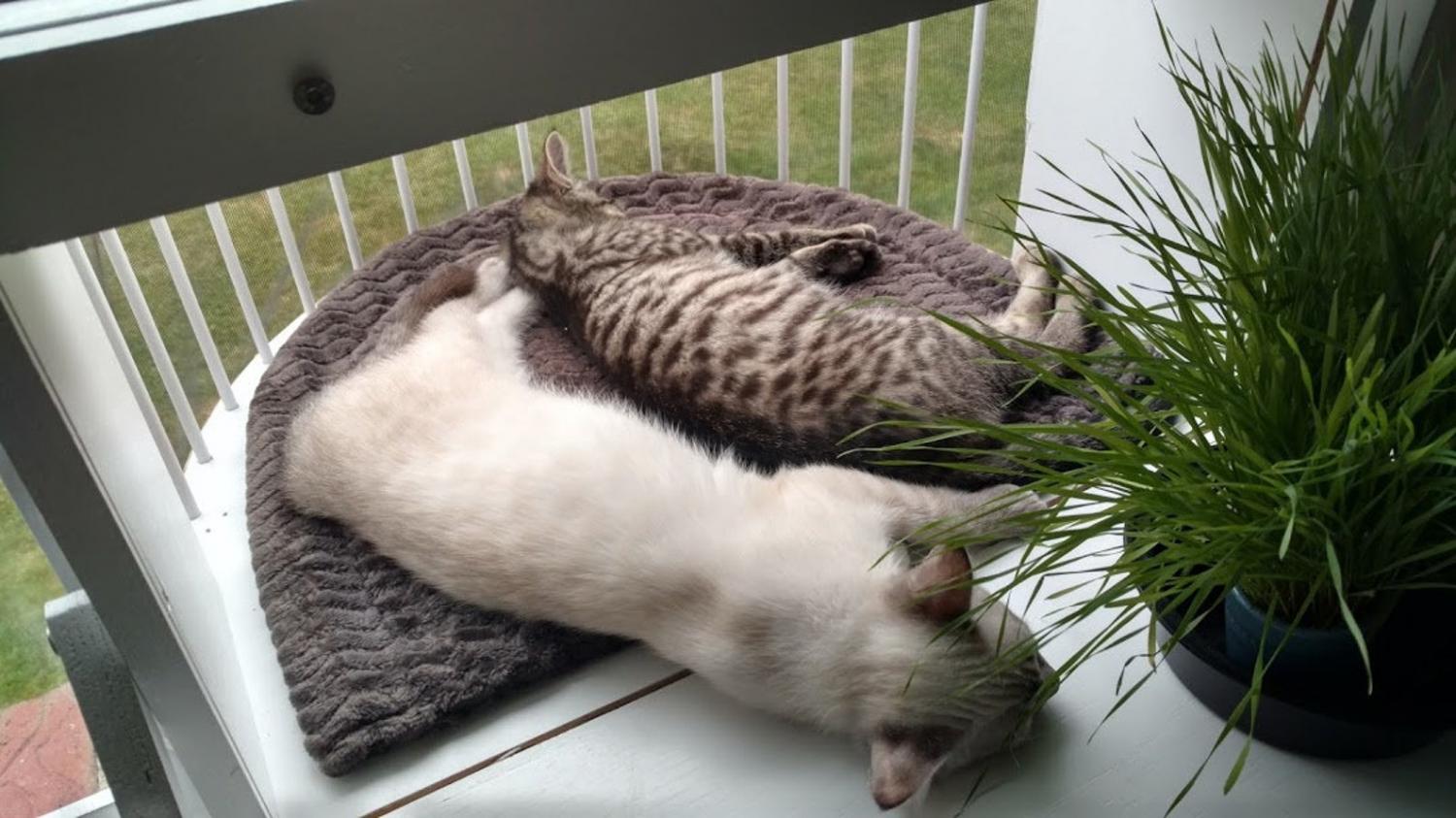 Credit: CatSolarium
The cat solarium installs easily onto almost any sash style window!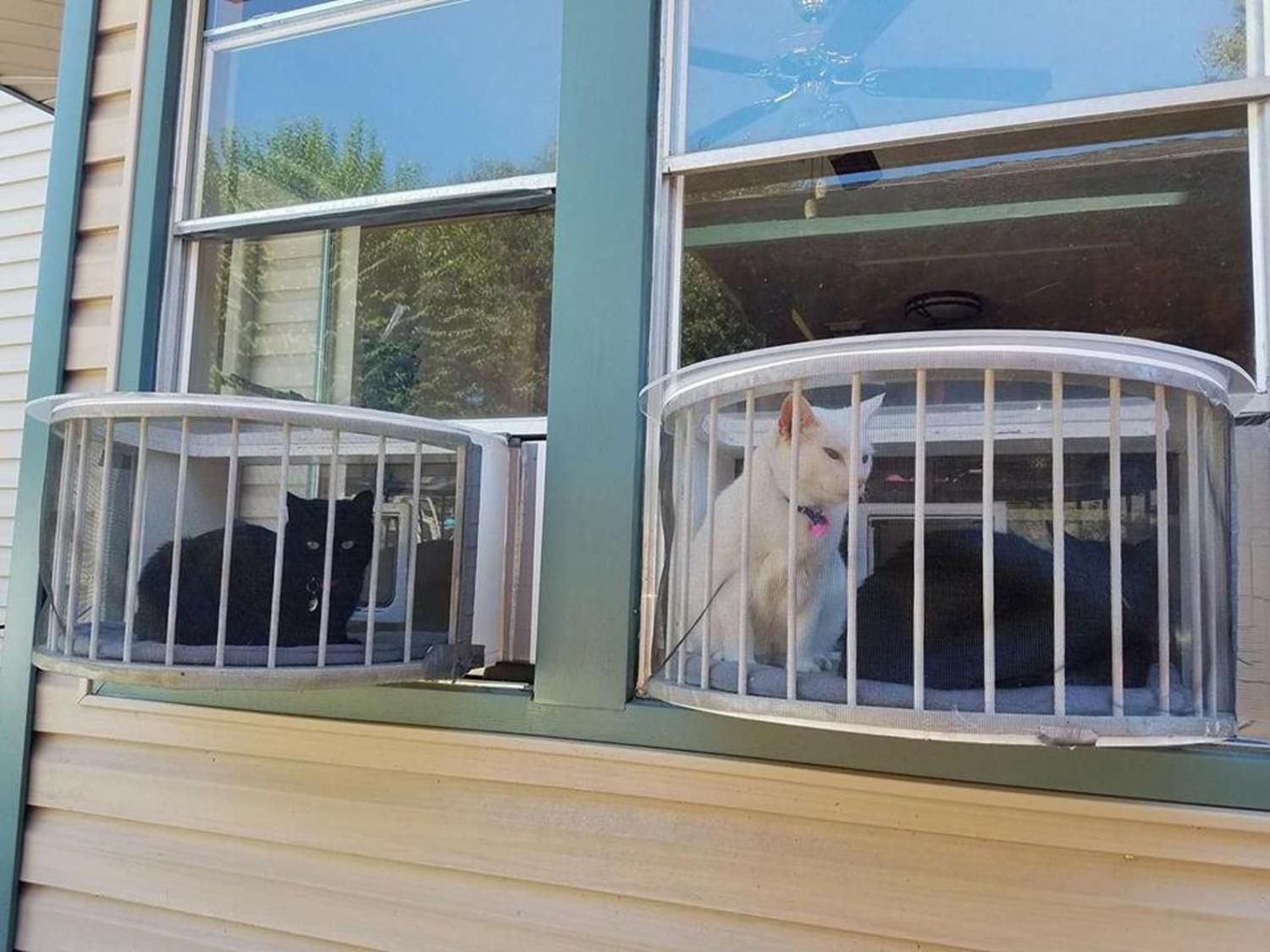 Credit: CatSolarium
The window you install the cat solarium onto must measure at least 24.5 inches wide and raise up to 14.5 inches in height for it to fit properly.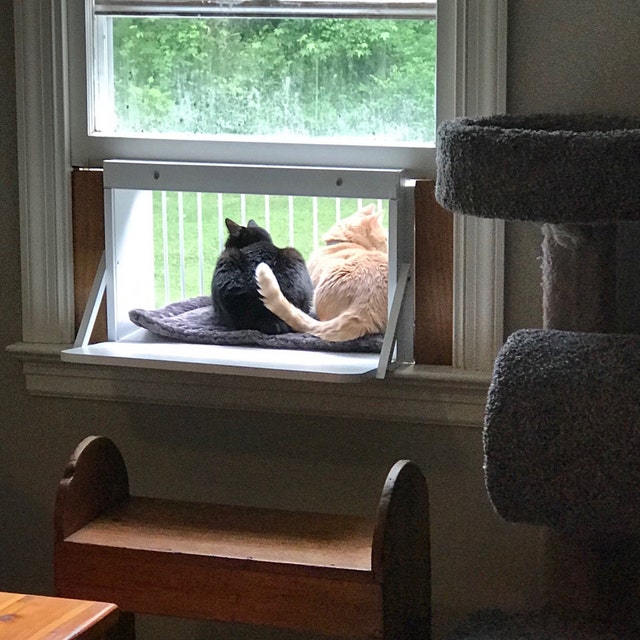 Credit: CatSolarium
After installing the cat solarium onto your window, they recommend using some wood or plexiglass with weather stripping or caulk to secure the sides and to prevent any moisture from getting inside.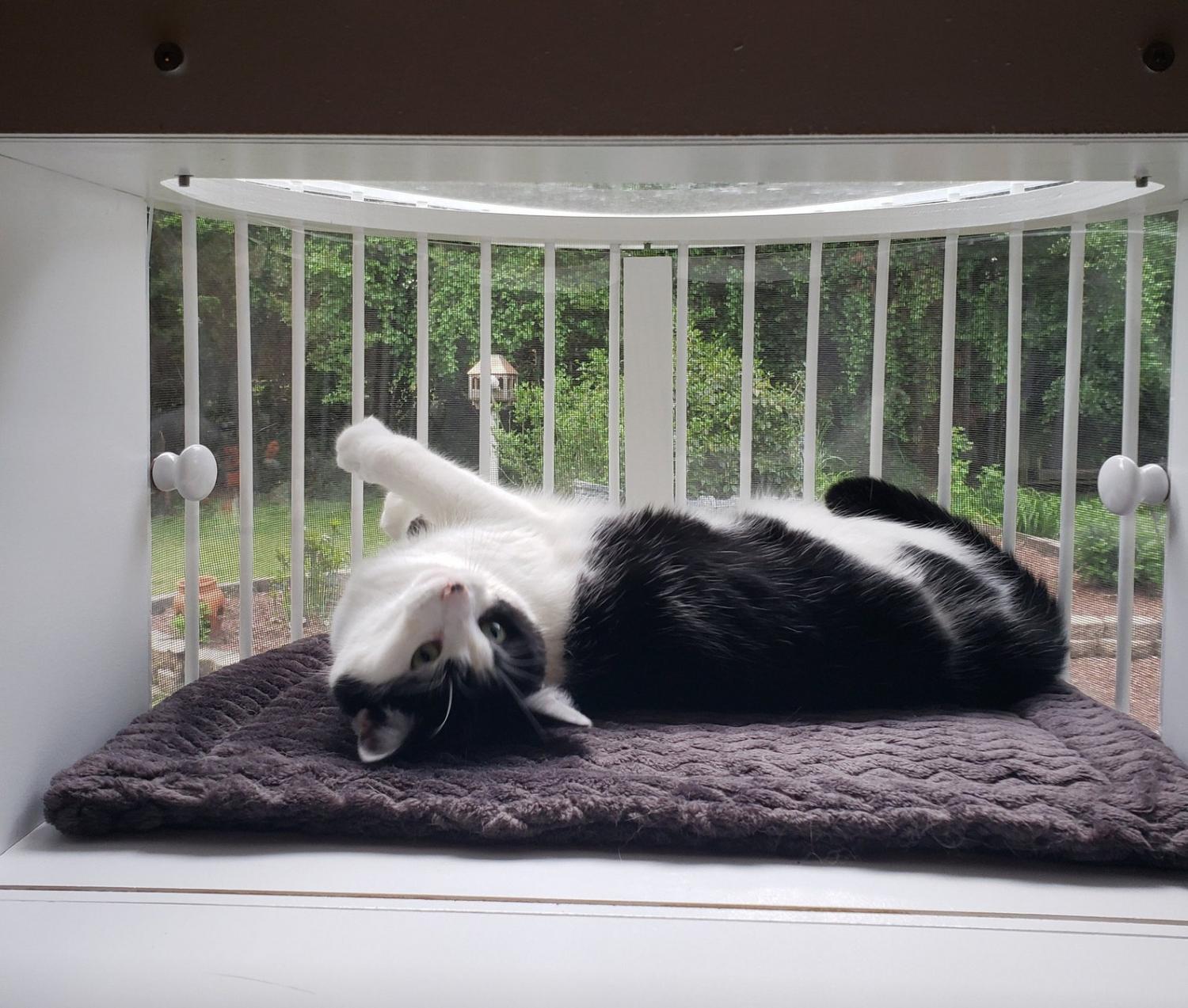 Credit: CatSolarium
Check out the cat solarium (cat patio) in action via the video below!
Subscribe To Our YouTube Channel