People Are Now Making Chicken Strollers To Take Their Chickens on Walks
By Ryan on 04/13/2021 9:17 AM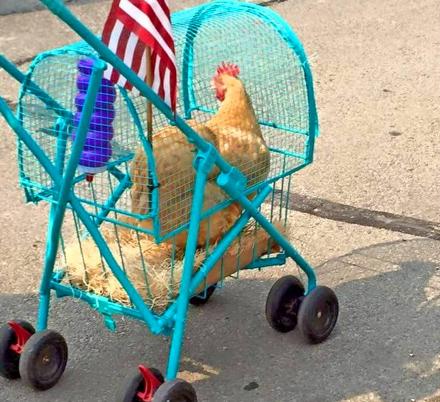 Today we bring you the perfect babe-mobile that'll let you take your favorite chicks for a stroll around town. That's right – from one coop to the next, this cruiser will have heads turning as it makes it easier for you to transport the goods. Introducing the incredible chicken stroller, a pet transport-mobile that's perfect for cruising with the finest of chicks – literally.
This chicken stroller features a convenient, ergonomic handle for transporting chickens wherever you may need to go. There are also two cup holders and a food tray attached to this chicken stroller's handle, so you can bring snacks for yourself or your chickens, as well as drinks, or whatever else you need to strut your bagocking babes through your favorite town square.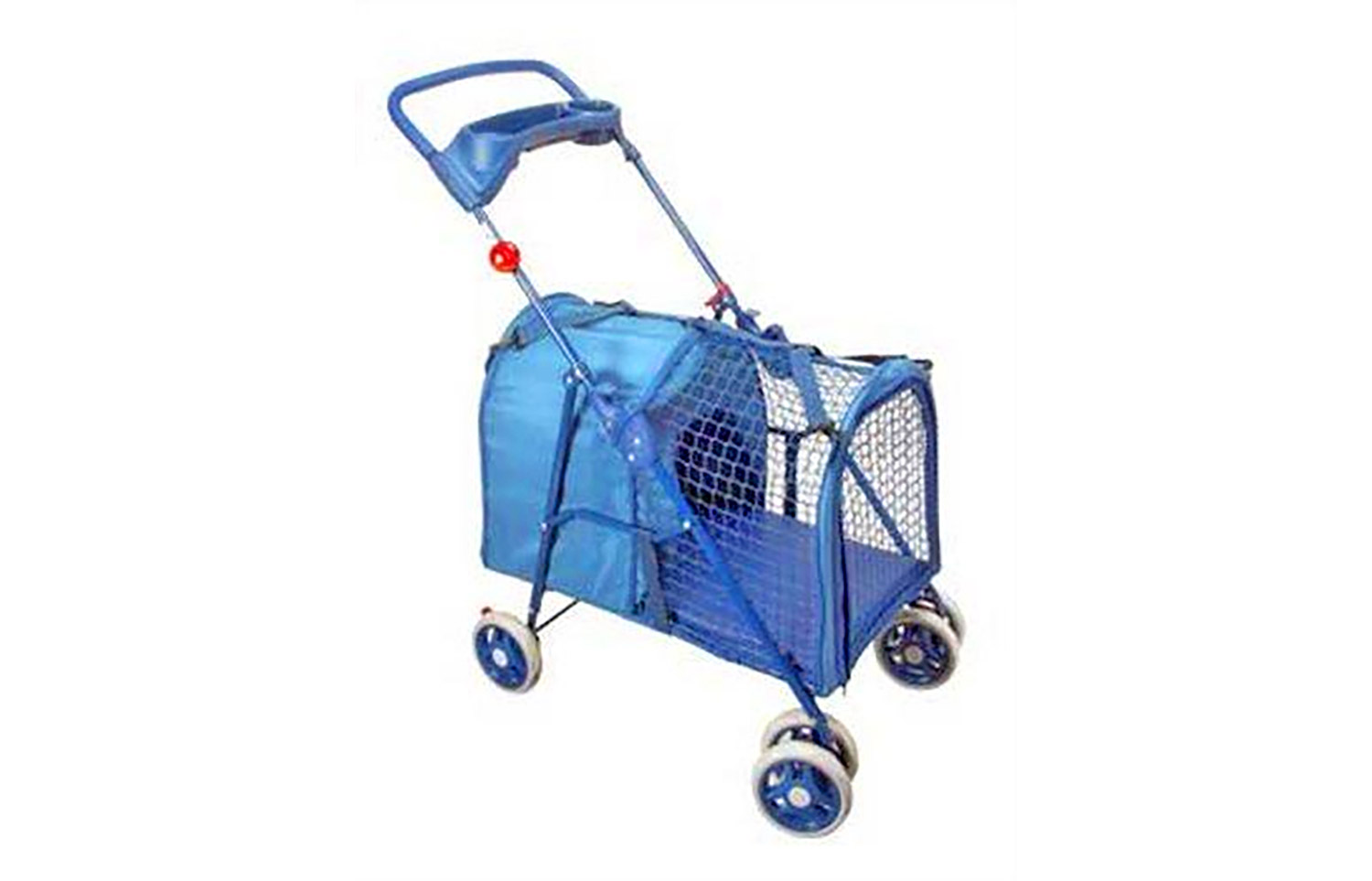 Get this version here
The chicken stroller comes in a mild blue color, and it includes four sets of wheels, an open netted area, and a covered dark area, all enclosed for your chickens to feel comfortable and safe. Weighing just ten pounds, this chicken stroller is also fully collapsible, making it perfect for folding up and putting away when you aren't using it. The carrier can also be separated from the stroller, making it even easier to stow away.
There's tons of different versions of chicken strollers available online! Though of course you can still use them for cats or dogs as well!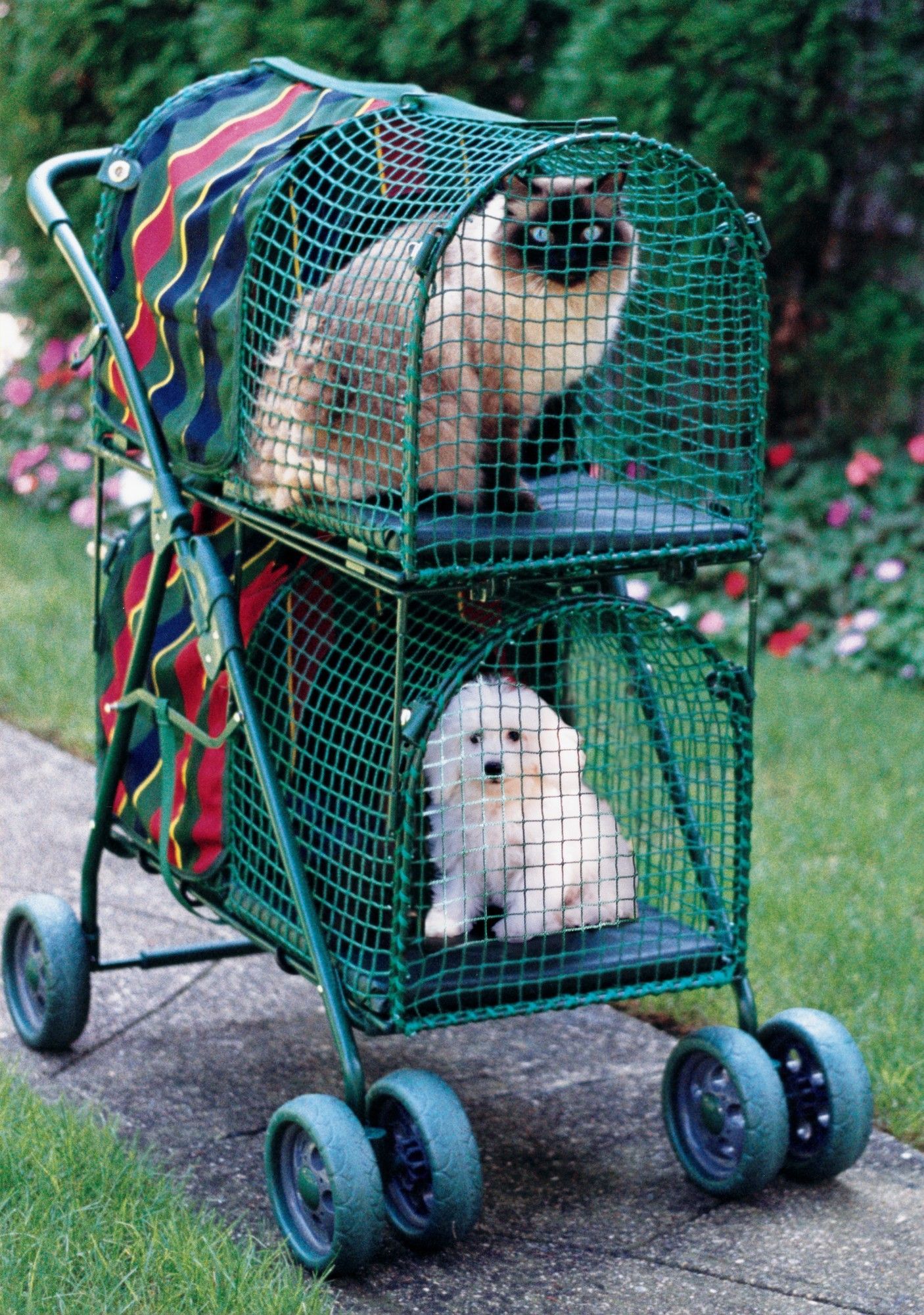 Get this version here
When assembled, this chicken stroller is 40 inches long, 19 inches wide, and 37 inches high and takes up the perfect amount of room on one-half of a standard sidewalk. Made from vinyl-coated synthetic cotton pads, this chicken stroller seems extremely comfortable for 1-2 chickens, and any other pets you may want to transport.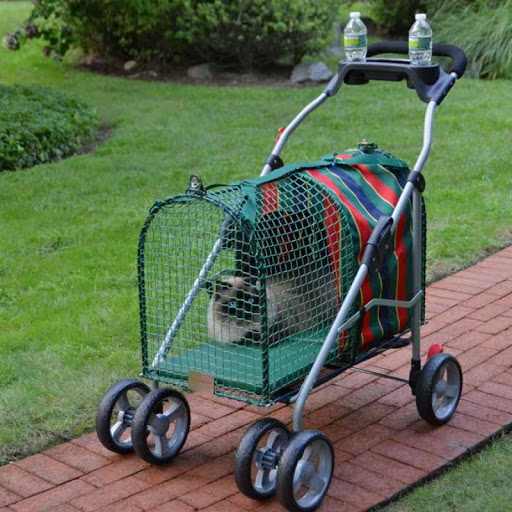 Get this version here
Upgrade the chicken stroller's head-turning factor by outfitting your chicks with these tiny chicken T-Rex arms, and you'll bring back the Jurassic if just for a moment for confused bypassers.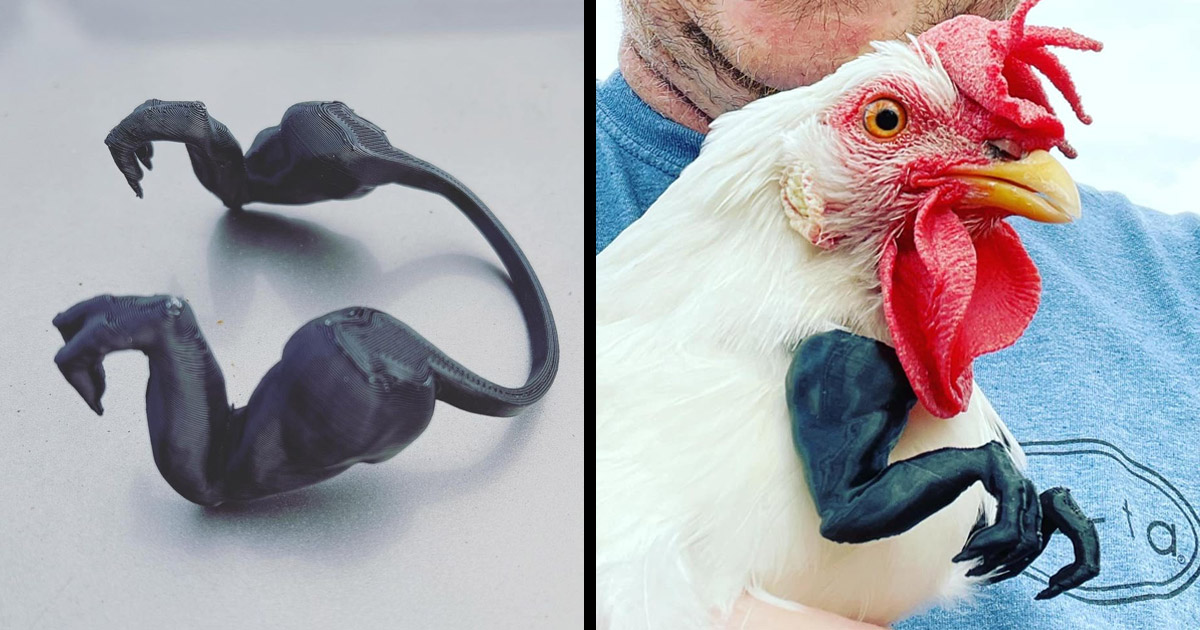 Get the T-Rex chicken arms here
One user, Ahappycamper, said the chicken stroller works fairly great despite being a bit confusing to assemble. In a 5-star review, the user wrote, "Absolutely the best pet stroller! Very easy to put together. Lots of fresh air on our walks. Easy to maneuver, smooth rolling. Love the flashing reflector light. Excellent quality. Instructions were old, most of my stroller was already put together. A little confused on how to strap the carrier to the stroller but what we are doing is working."
Some people have even made their own version of a chicken stroller that's fashioned from an old baby stroller!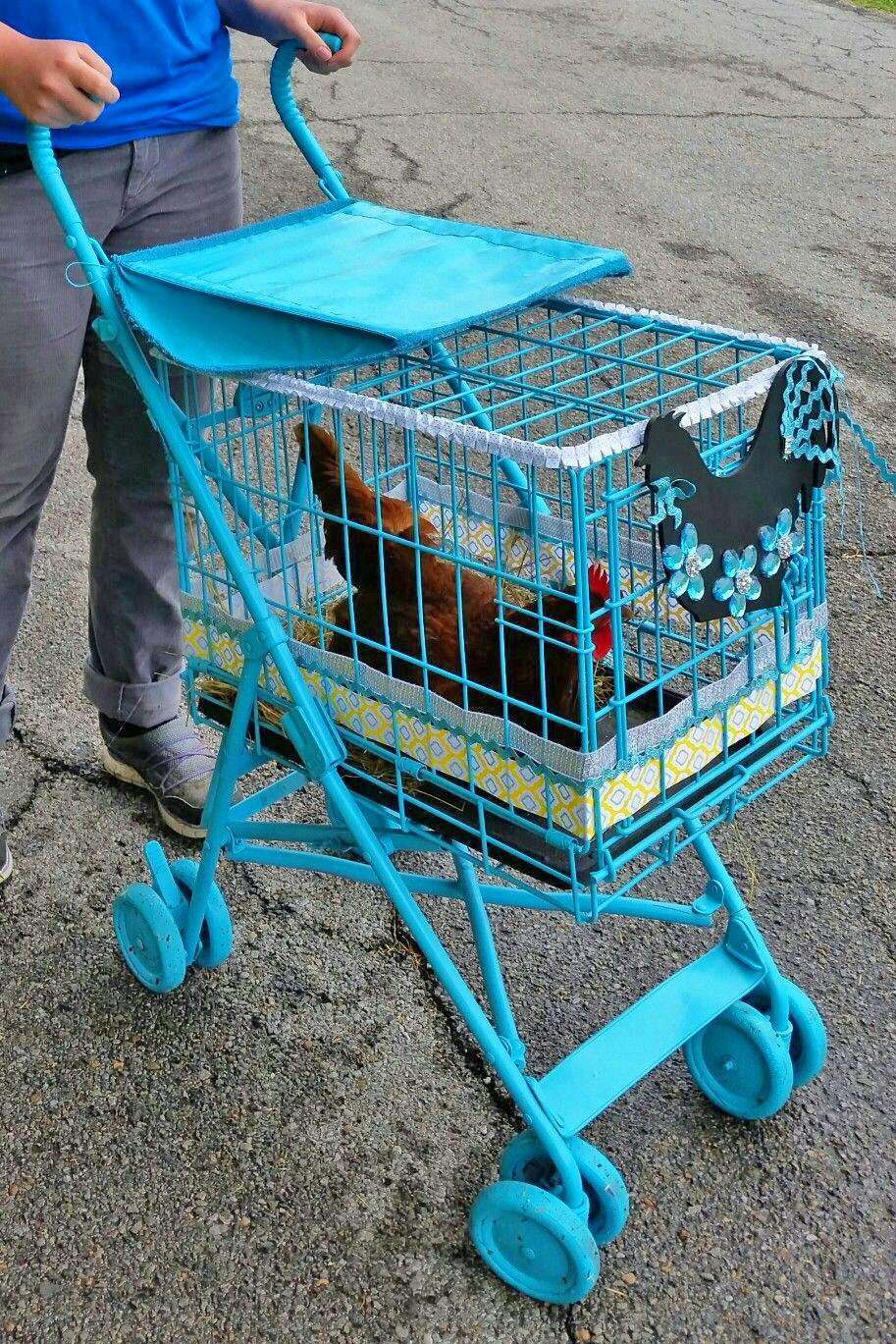 Whether you're just looking to take your chickens across the road to get to the other side, or you're hoping this will help you share some fresh air around town with your chickens, this chicken stroller makes the perfect gift for any zealous and mobile chicken owner, and it's sure to at least put a smile on their face.
There are plenty of other pet strollers available that are more-so meant to walk cats or small dogs, but would still work great for a chicken! Check out some of our favorites below!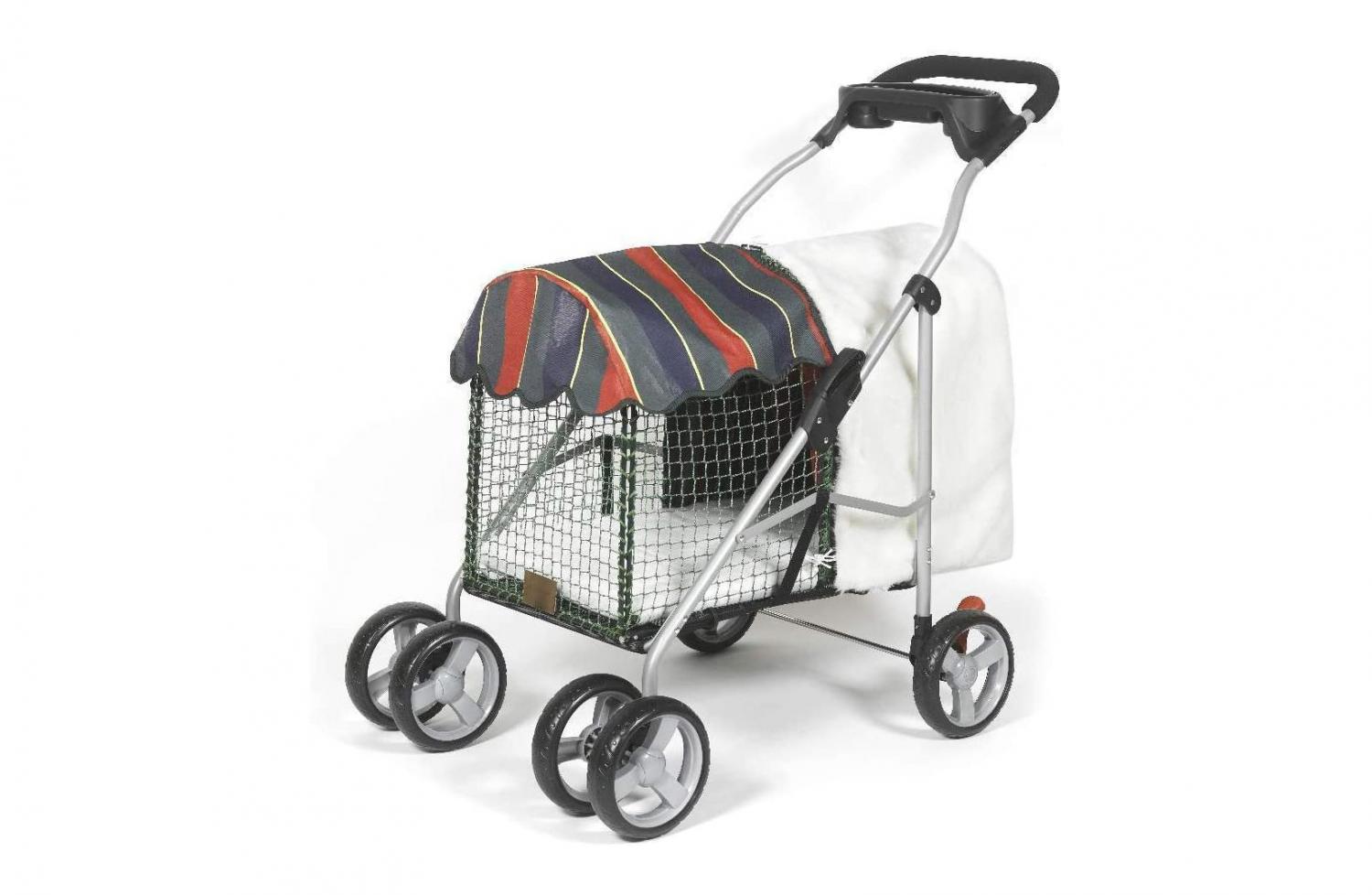 Get this version here
"My niece loves chickens. So her dad made her a chicken stroller."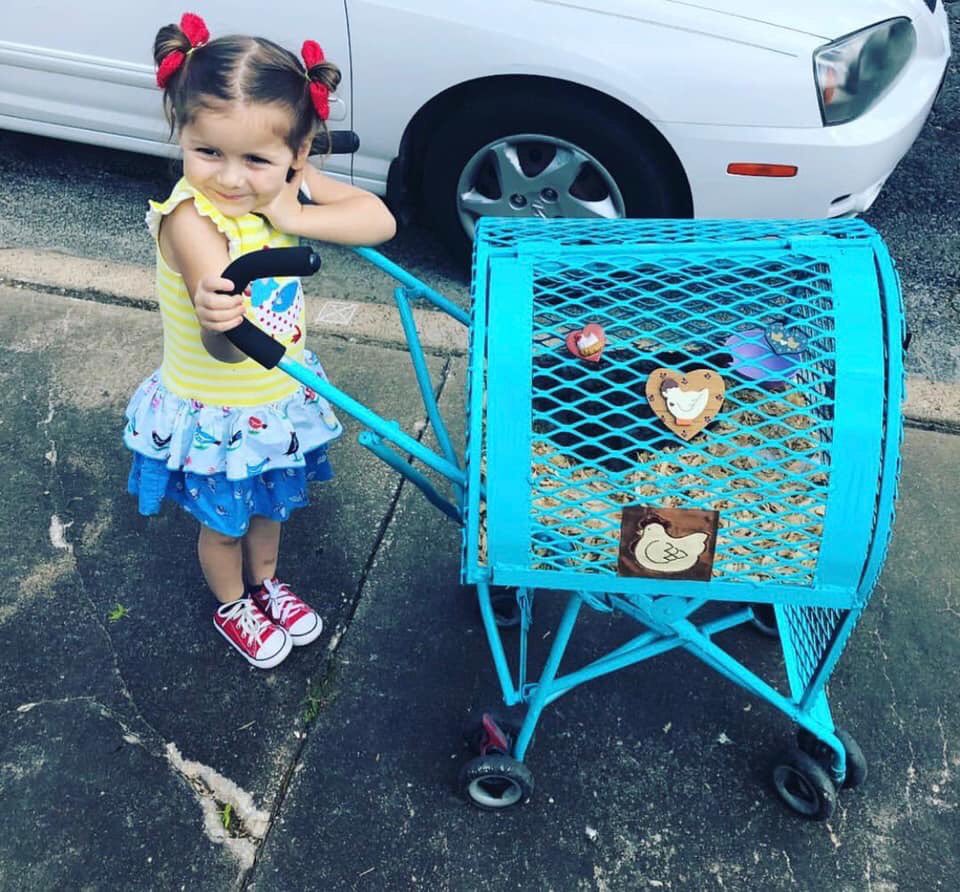 Credit
Here's a very simple DIY chicken stroller using just an old baby stroller a small basket and some chicken wire!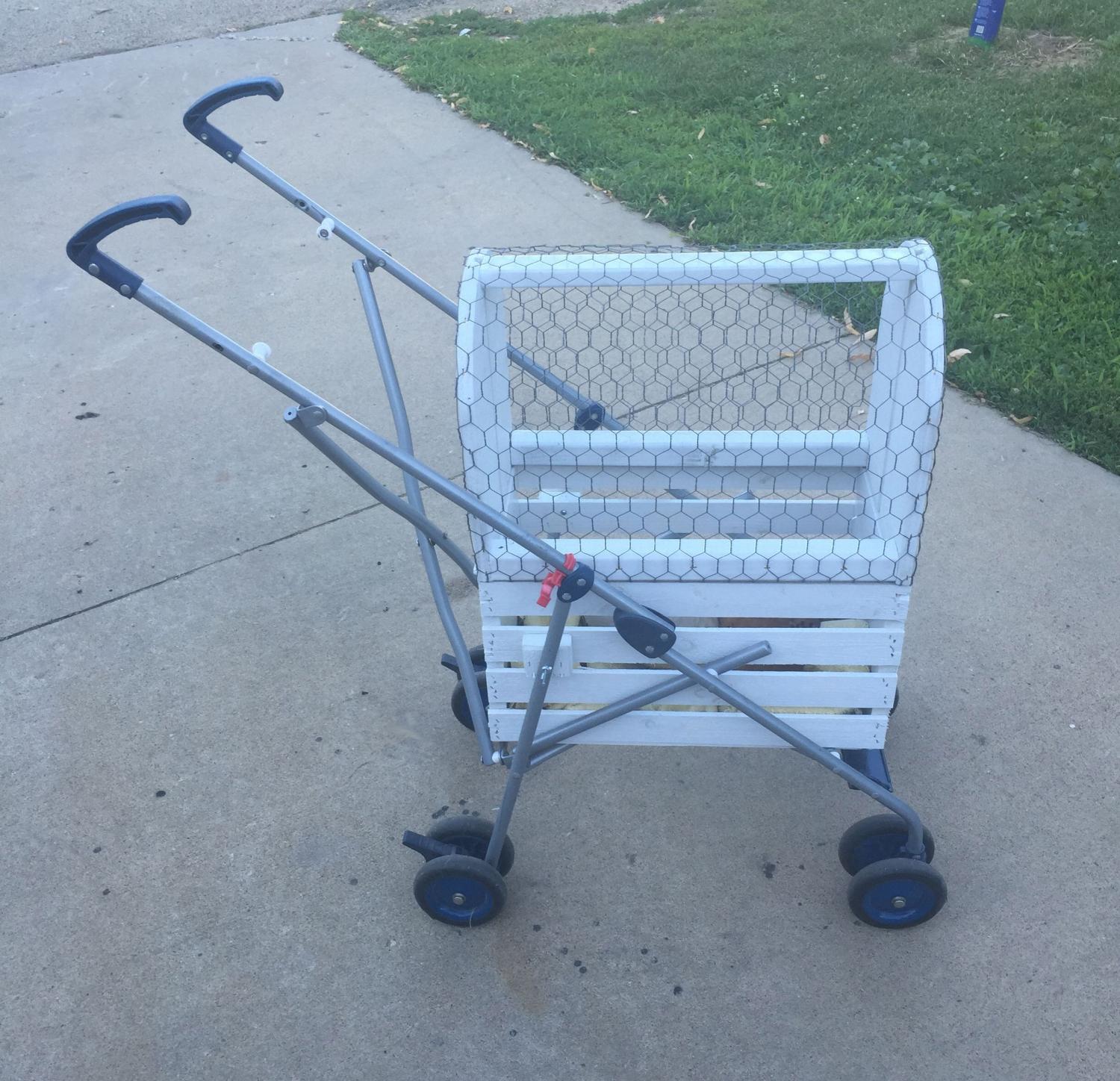 You could always just go the easy route and strap your chicken into an actual baby stroller as if it's a baby!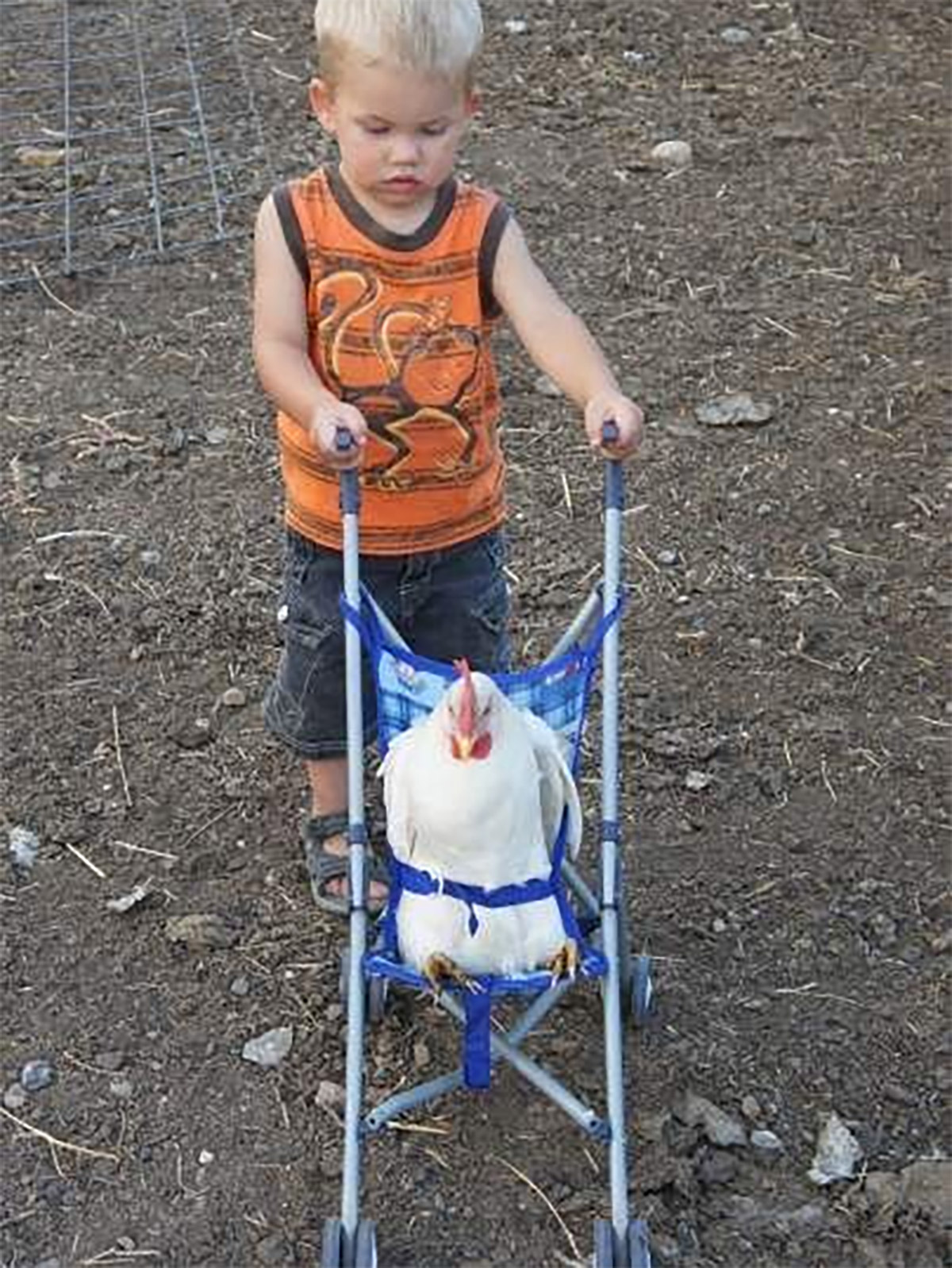 If you'd prefer to take your chickens on an actual walk you can try out one of these chicken harnesses that let you attach your chicken to a leash!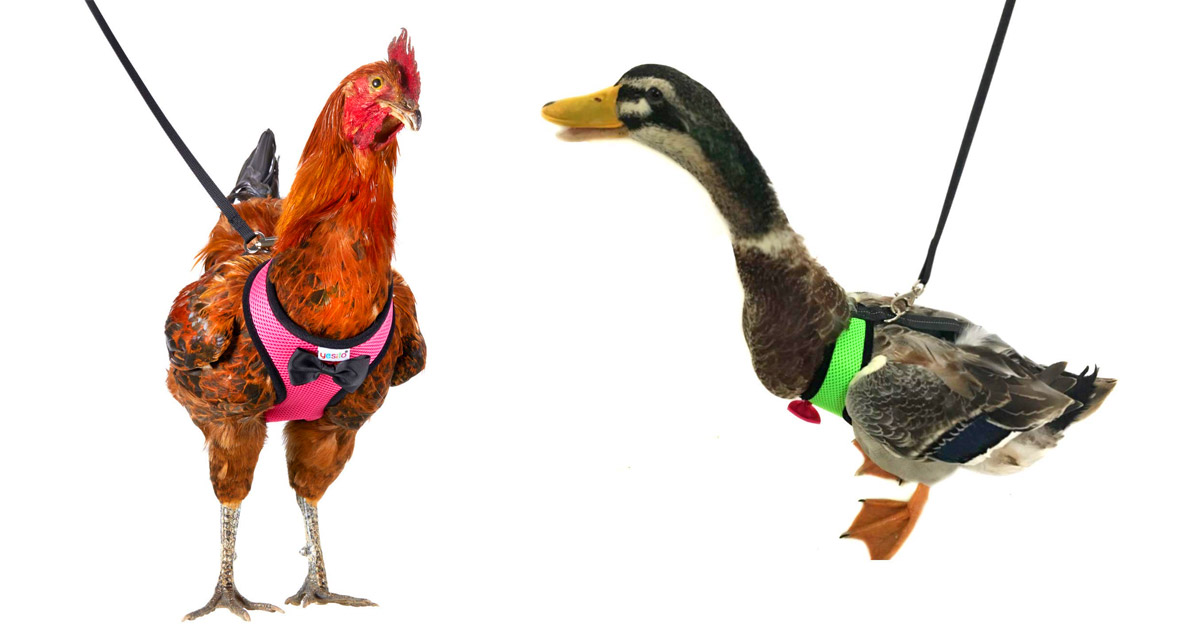 Get this one here
Here's a few more pre-made chicken strollers (which are actually pet strollers but would would great for a chicken as well)! Just add straw and hay to the bottom of it!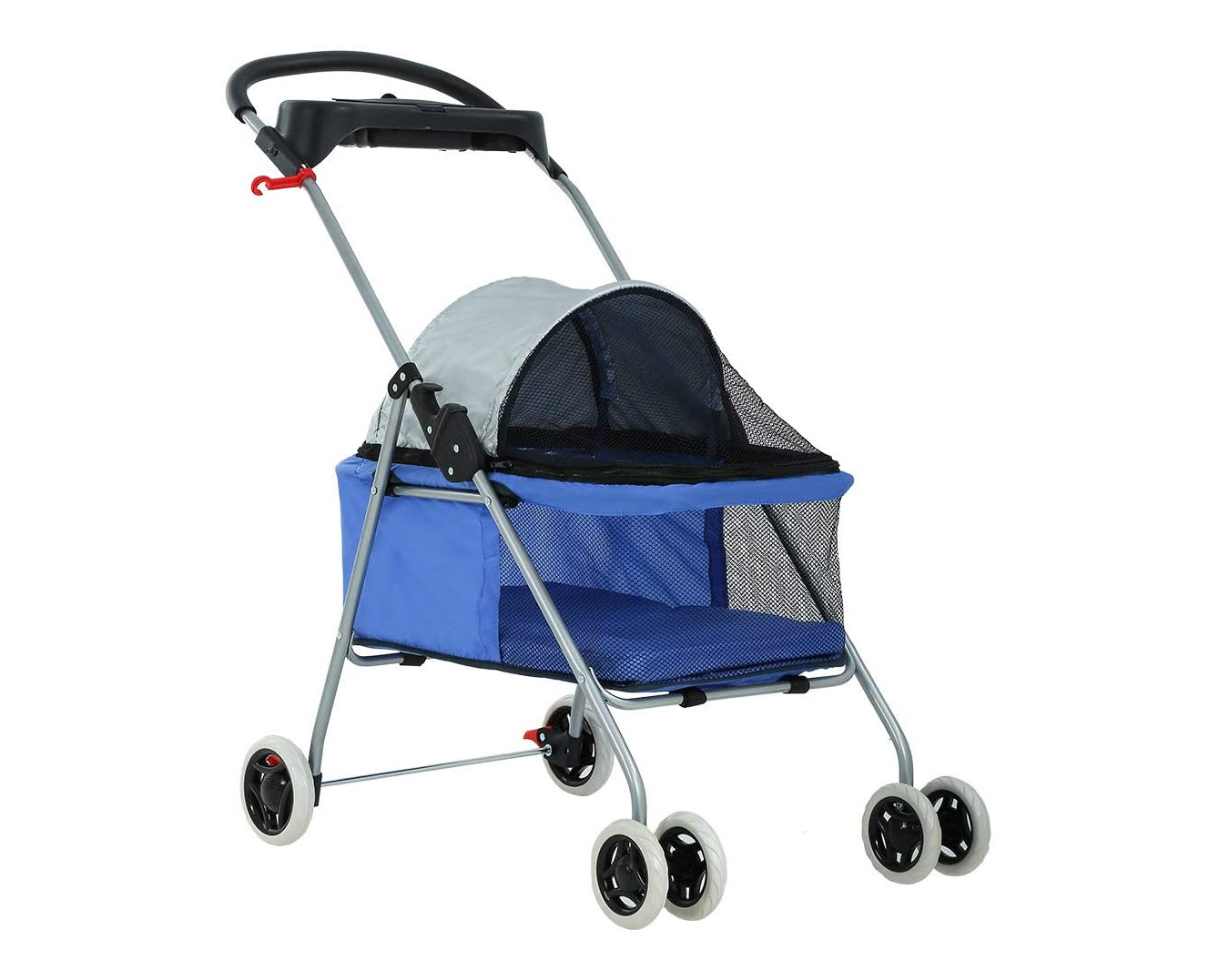 Get this one here
This chicken stroller lets you remove the top to instantly remove your chicken from the stroller while still keeping them contained. Get this one here
This chicken stroller can also be used in the car to easily and safely transport your chicken anywhere!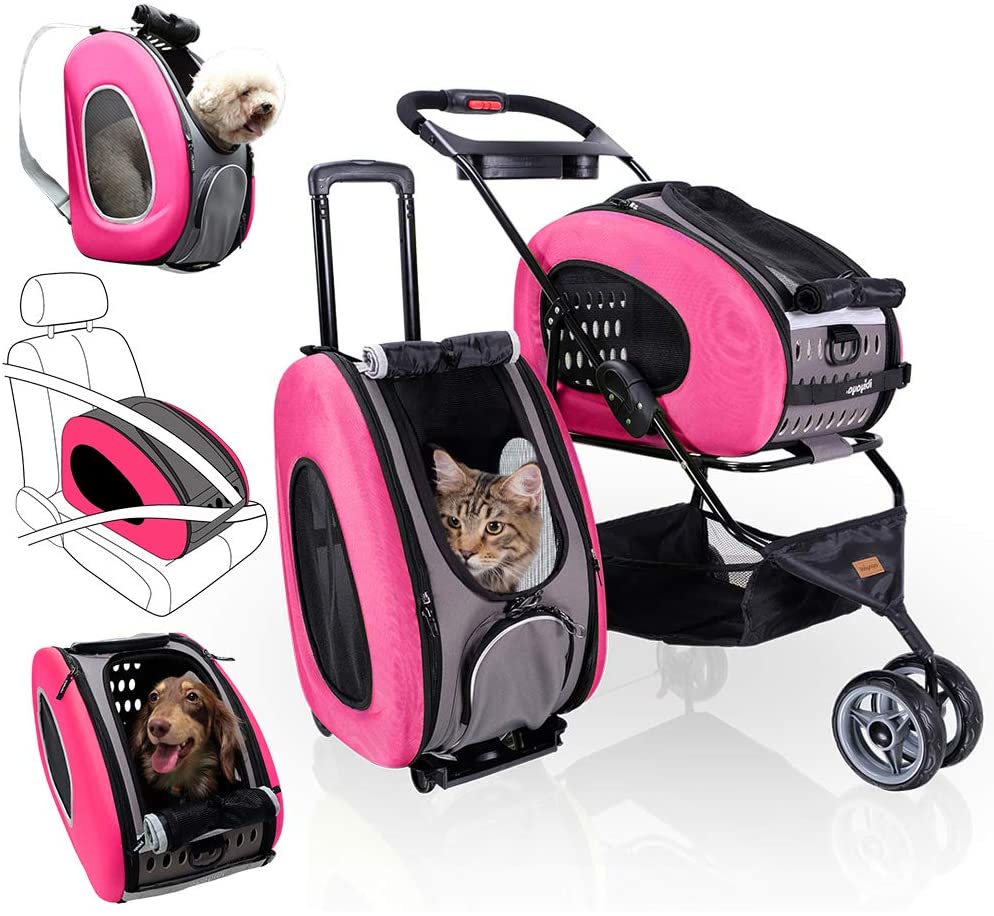 Get this one here
This pet stroller will give you tons of room for walking a chicken, but would also work great for larger dogs!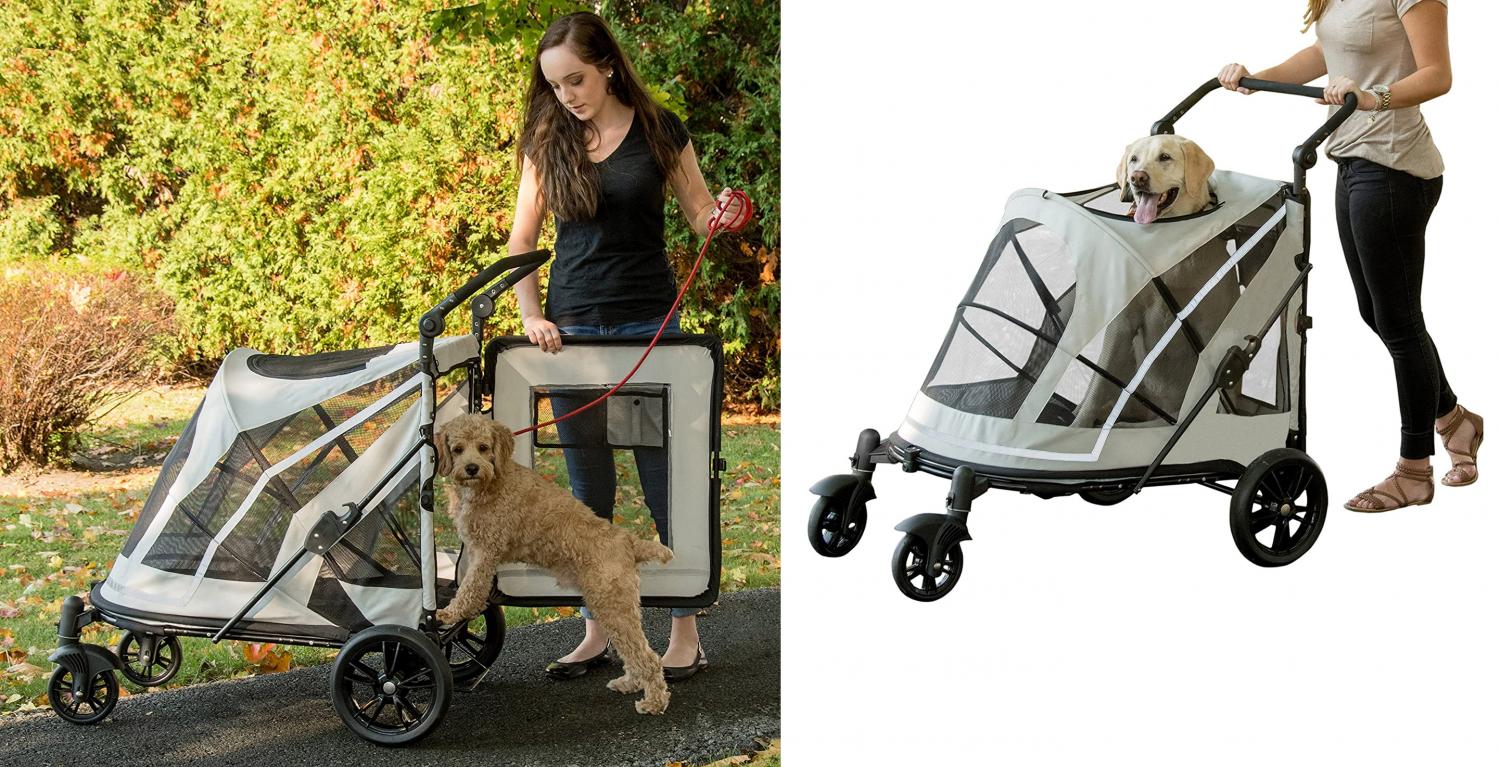 Get this one here