This Modular Spatula Handle Can Use 5 Different Kitchen Utensils
By Ryan on 07/17/2018 3:20 PM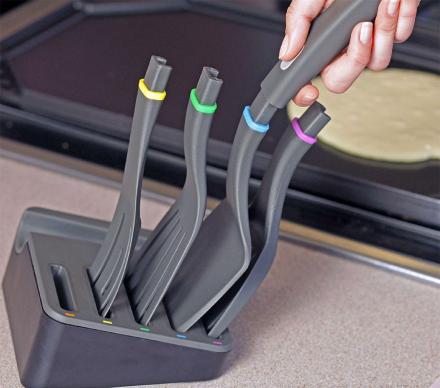 If there's one thing that's worse than actually doing the dishes, its attempting to find something in your kitchen utensil drawer. If its not jammed shut by some rogue spatula that got snagged on the top of the cabinet panel, it'll take you hours to sift through to find that damn vegetable peeler This modular spatula set is an interchangeable set of spatulas and kitchen utensils that can be used with one handle and will most certainly save you some room in your drawer as it can sit right out on your counter.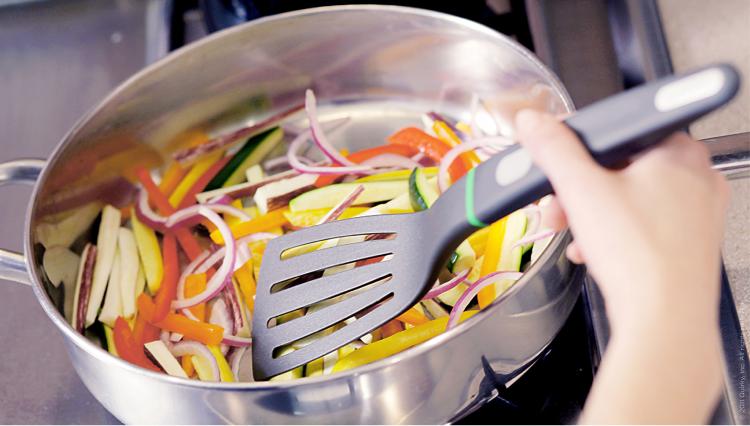 To use it, simply push the handle into the end of whatever kitchen utensil you'd like to use and snap it into the head of the spatula. To remove it just push the button to release it and throw the spatula head into the wash.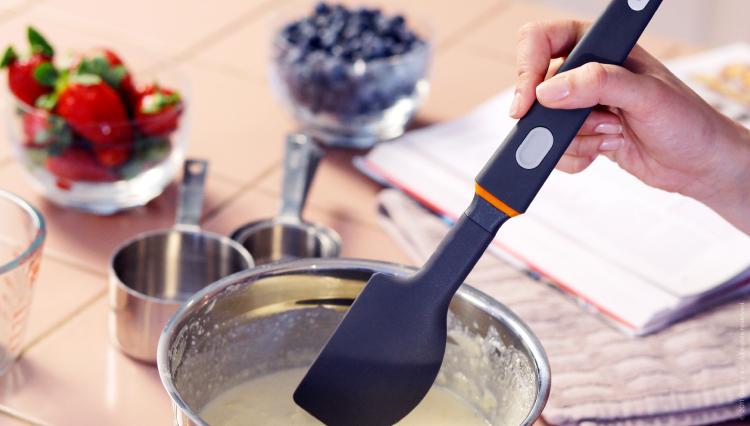 Created by Quirky, a social inventing community that brought you other cool gift ideas like the Pawcet dog drinking fountain, the Slide Rider that turns your stairs into a slide, or the magnet key drawer lock, the modular spatula set is perfect for anyone looking to cut down on the clutter in their kitchen.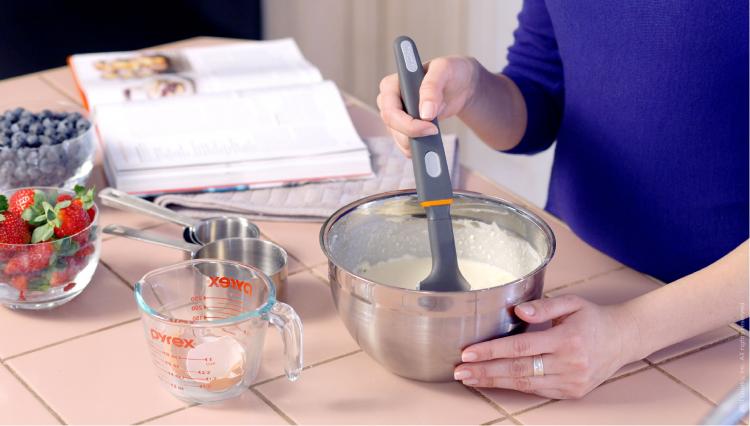 The Quirky Click n Cook modular spatula set is made from plastic, comes with 5 different spatula heads to choose from including a flat spatula, a long flexible slotted spatula, a flexible mixer, an extra long slotted spatula, and a slotted spoon, comes with an ergonomic handle, a storage block that can sit out on your kitchen counter, and measures 8.5 inches x 6.1 inches x 5.2 inches.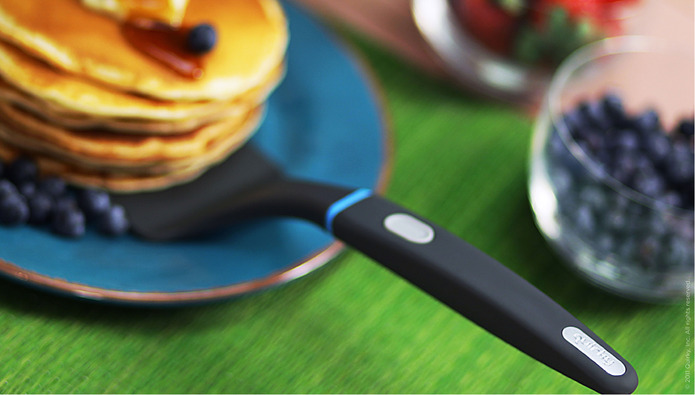 Check out the modular spatula set in action via the video below.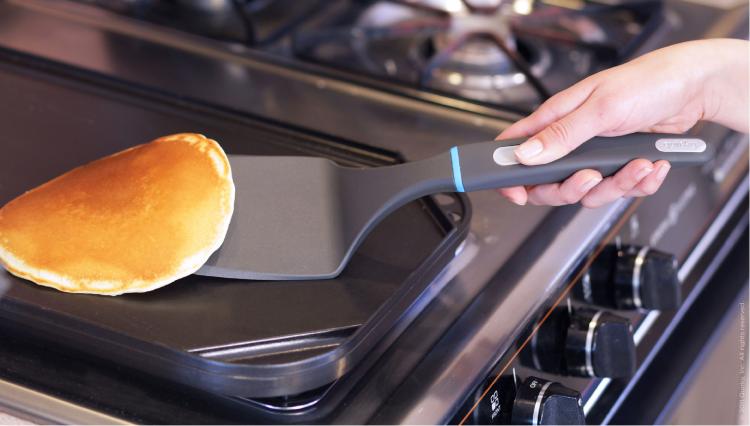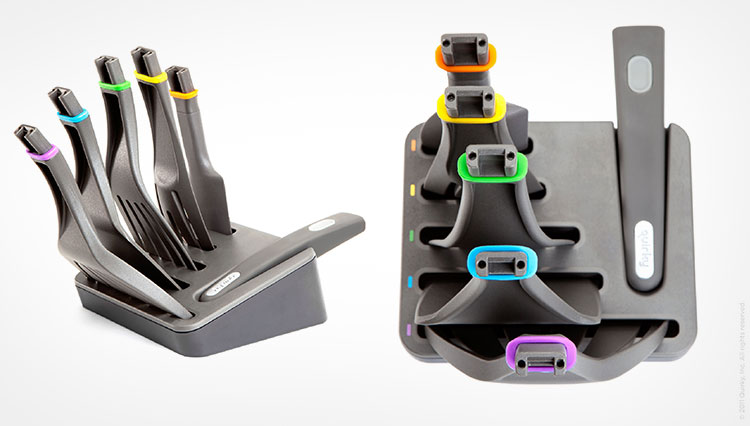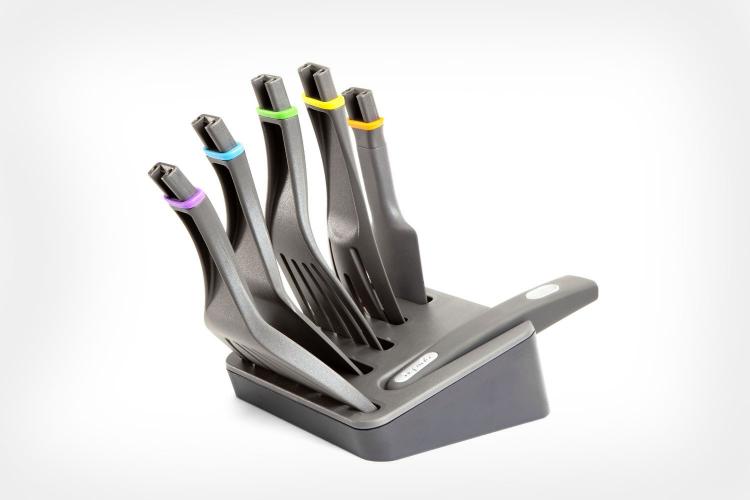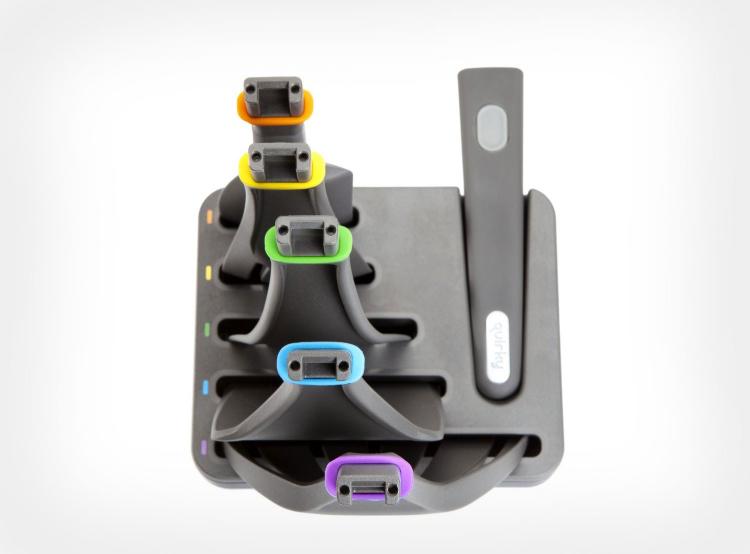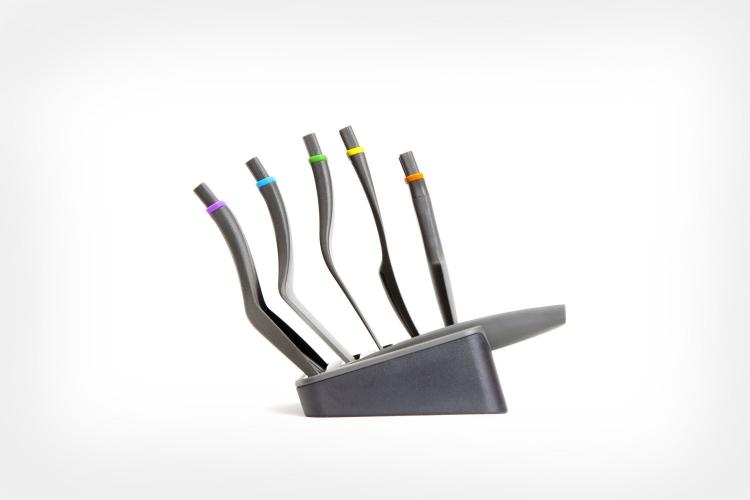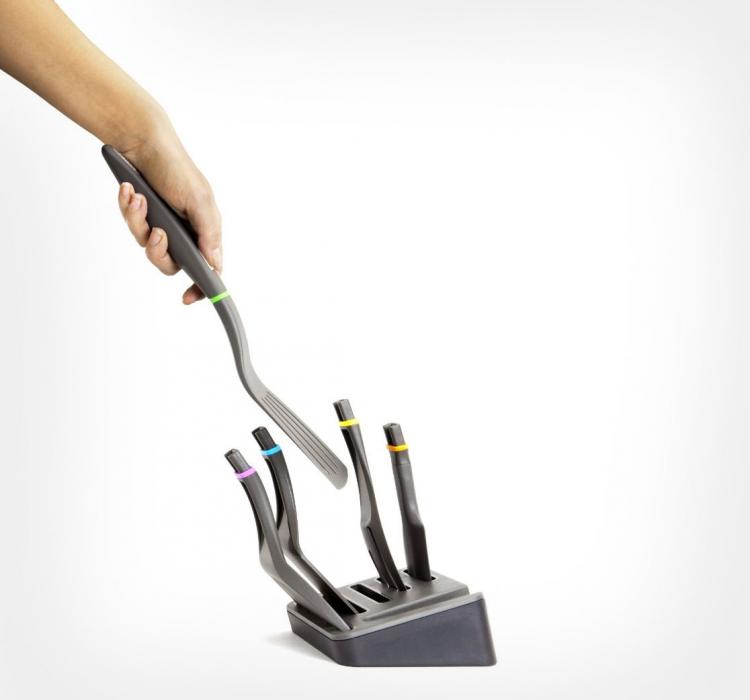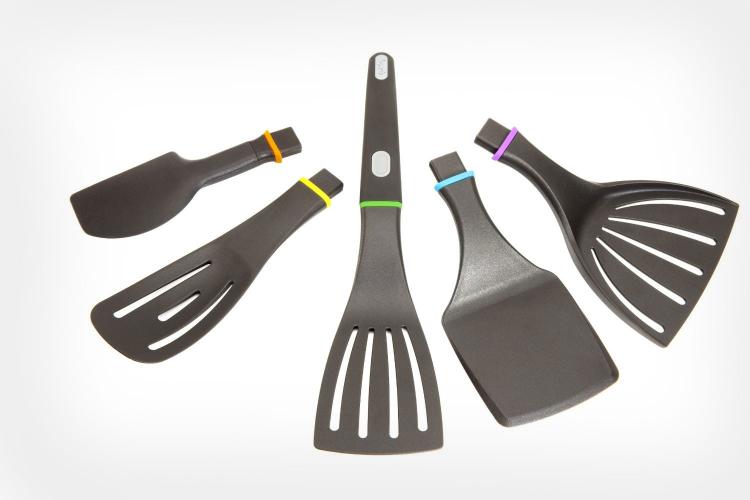 Subscribe To Our YouTube Channel