This Contraption Lets You Turn Your Stairs Into A Slide
By Ryan on 11/07/2021 10:25 AM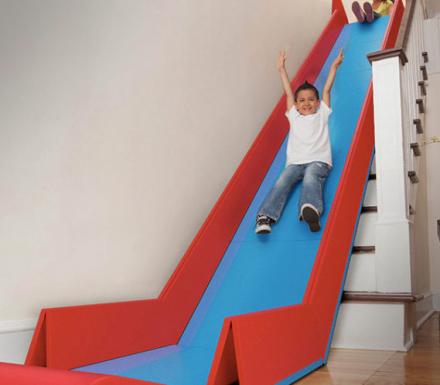 The SlideRider was an indoor slide that you can attach to your stairs and turn them into a giant slide, and will surely be the greatest toy imaginable for any child. The SlideRider is currently in a concept phase and was designed by a group of inventors at Quirky, where a group of people come together to collaborate on an idea for a product and work together to bring it to fruition.
The SlideRider is red and blue and can easily fold up into an easy to carry package, it will secure to the stairs to stop it from moving around, and has bumpers on each side and at the bottom for added safety. The slide is currently in the portfolio launch phase at Quirky with an estimated highest acceptable price set at $76.00.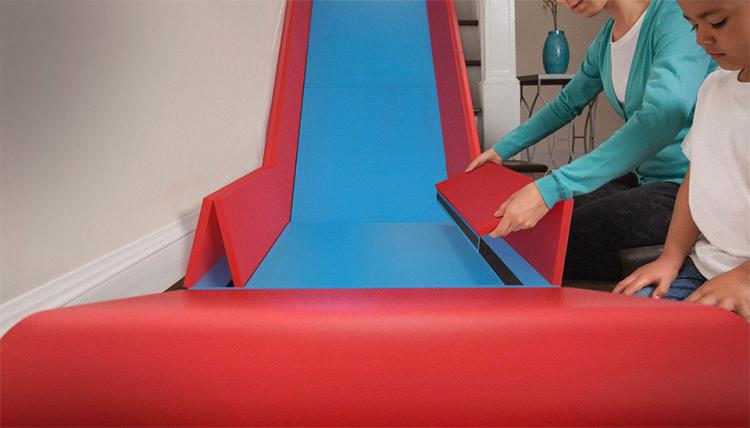 The slide is built a bit more narrow than a standard set of stairs so that there is a little bit of room on the side of the slide to go back up the stairs.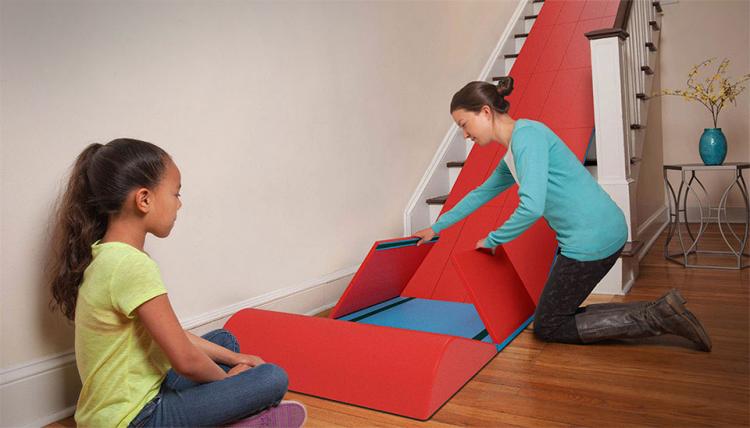 The great thing about the slider rider was that you could easily deploy it and put it away since it neatly folded up into a self-made container.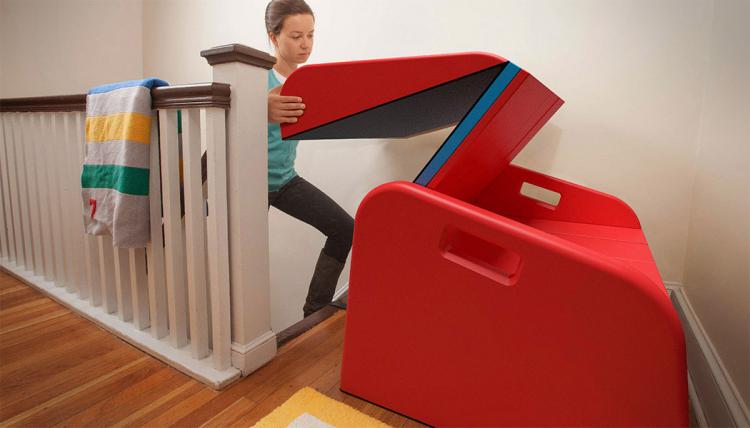 A strap would wrap around the entire slide when folded-up to ensure it stayed in place!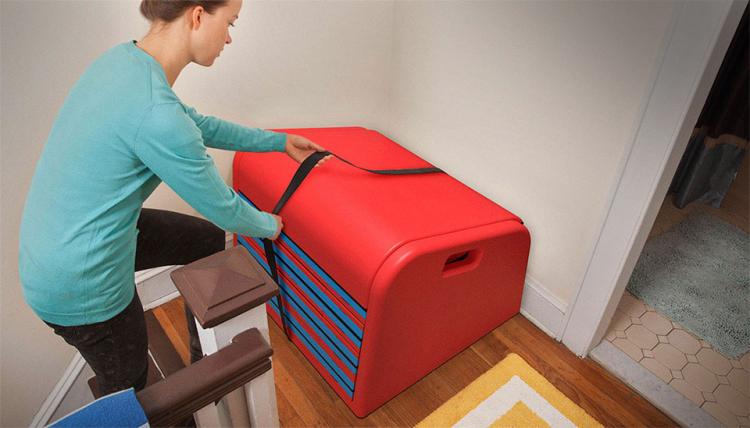 You could then store the slide rider anywhere when not in use, though it would be handy to store near the top of the stairs to easily set it up again when needed!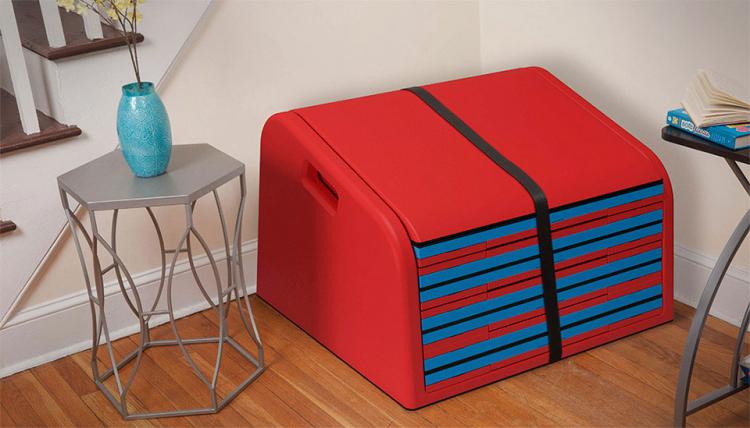 Unfortunately, the Slide Rider never came to fruition from Quirky, so this exact idea never quite made it to the market.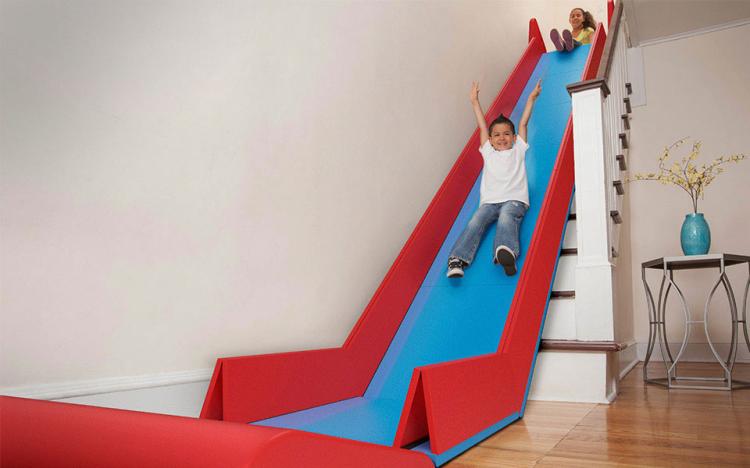 Though, another company has recently come out with a very similar idea, it's called the Stairslide!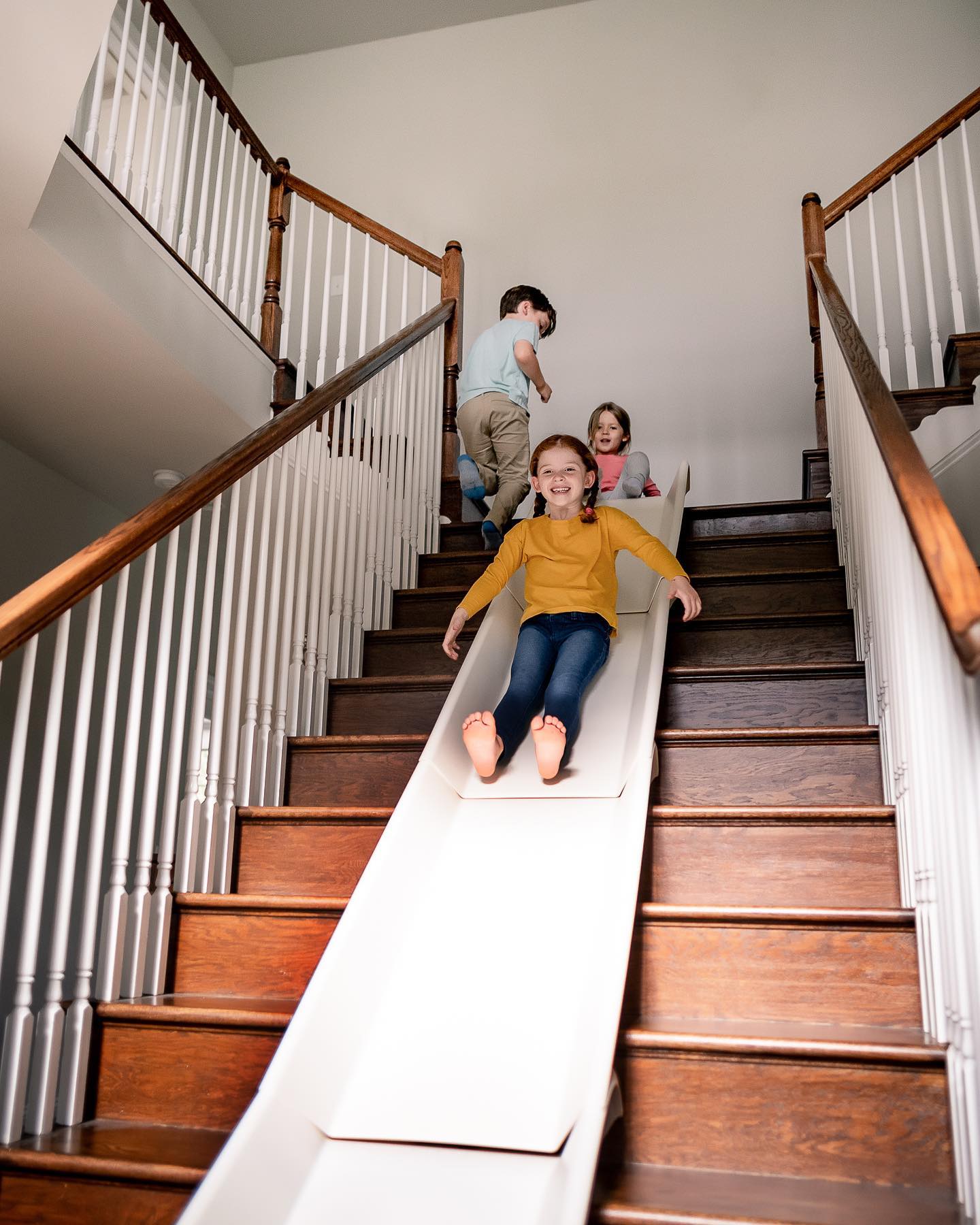 The stair slide uses different pieces that you can connect together to create a slide on an length of stairs!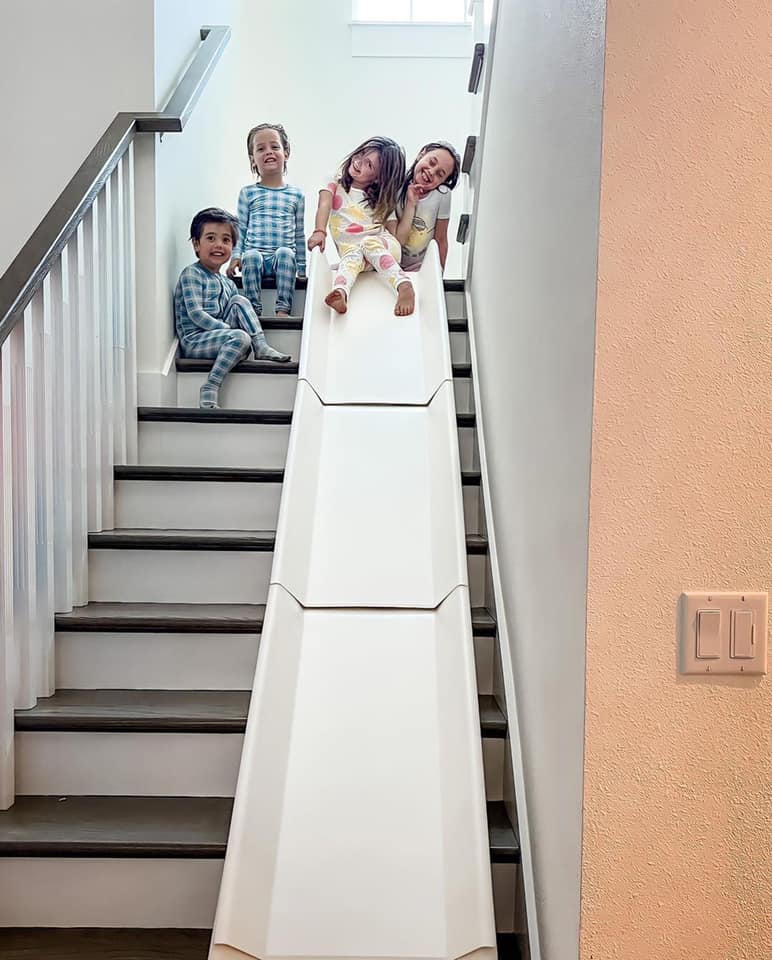 Using the Stairs Slide You can even put a slide on just part of your stairs instead of having it go all the way to the top!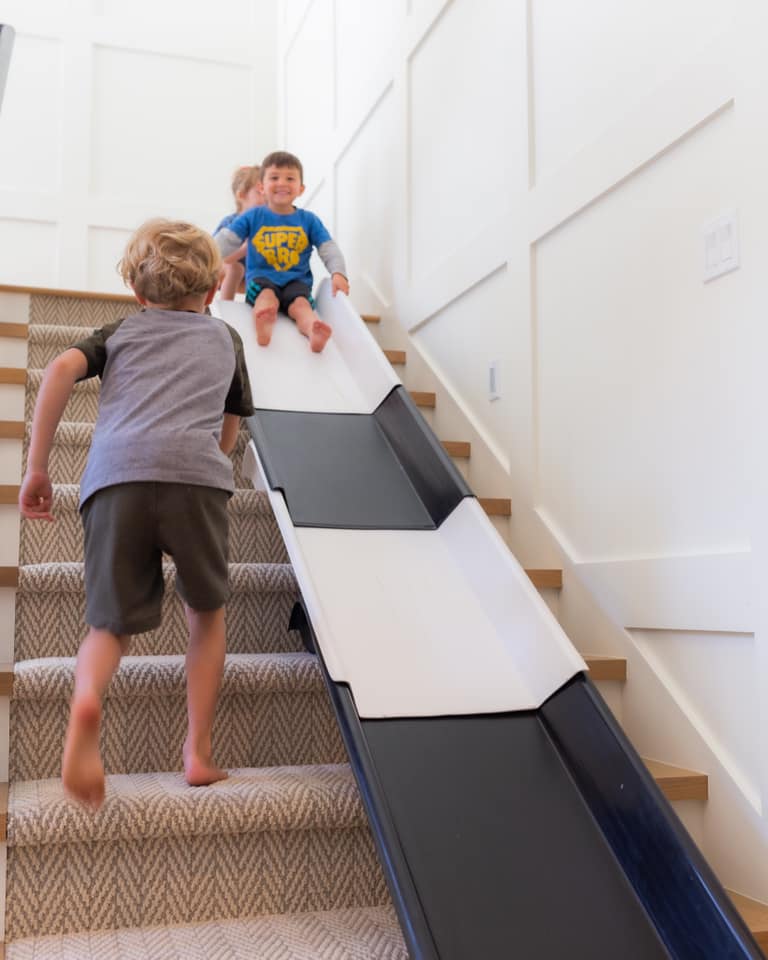 The stairs slide comes in a 4 pack which covers up to 9 stairs, or a 6 pack if you have a lot more than just 9 stairs you'd like to slide down!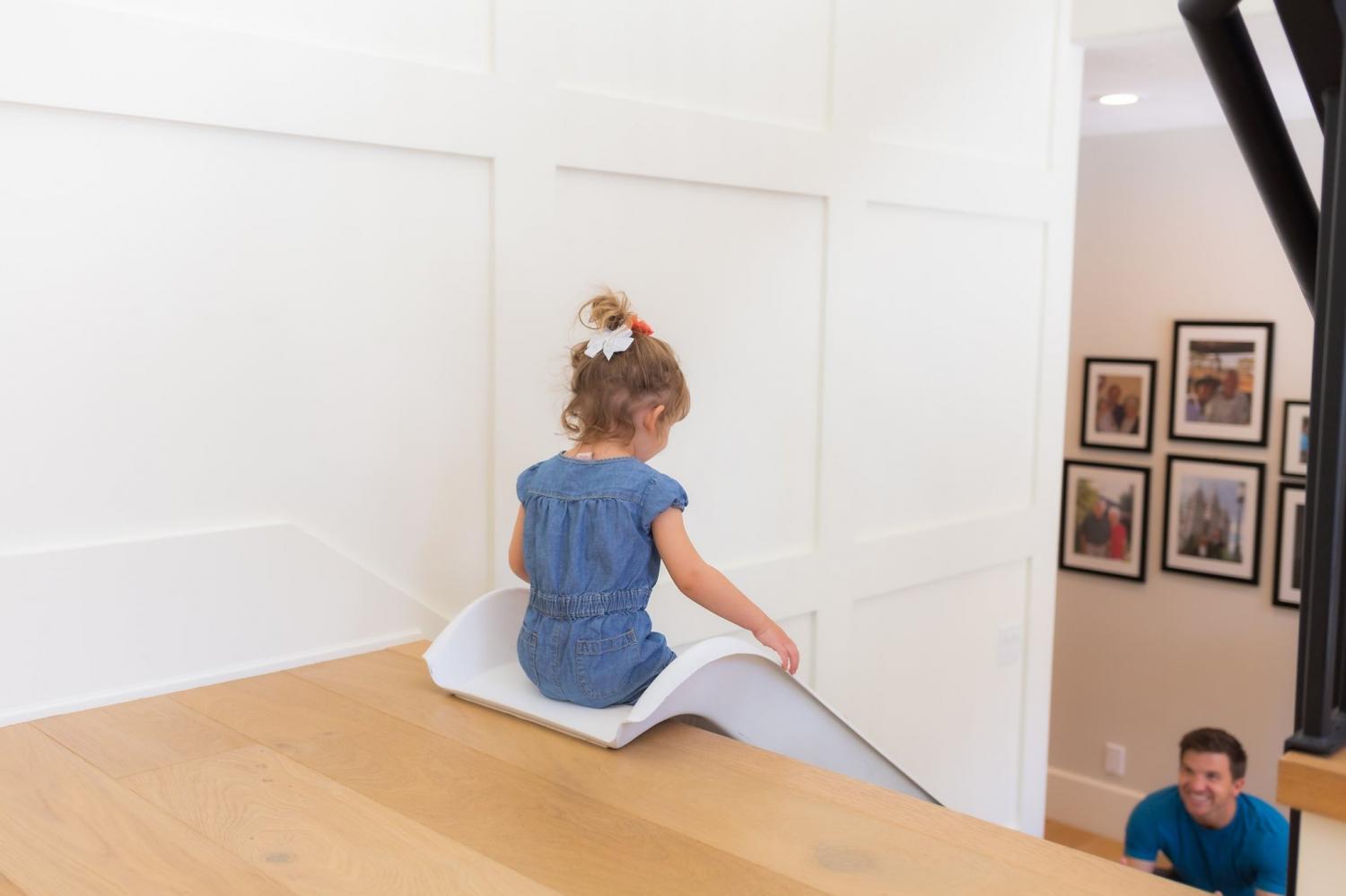 The stairs slide is made from durable, lightweight ABS plastic, and each piece measures approximately 43 inches long x 19 inches wide.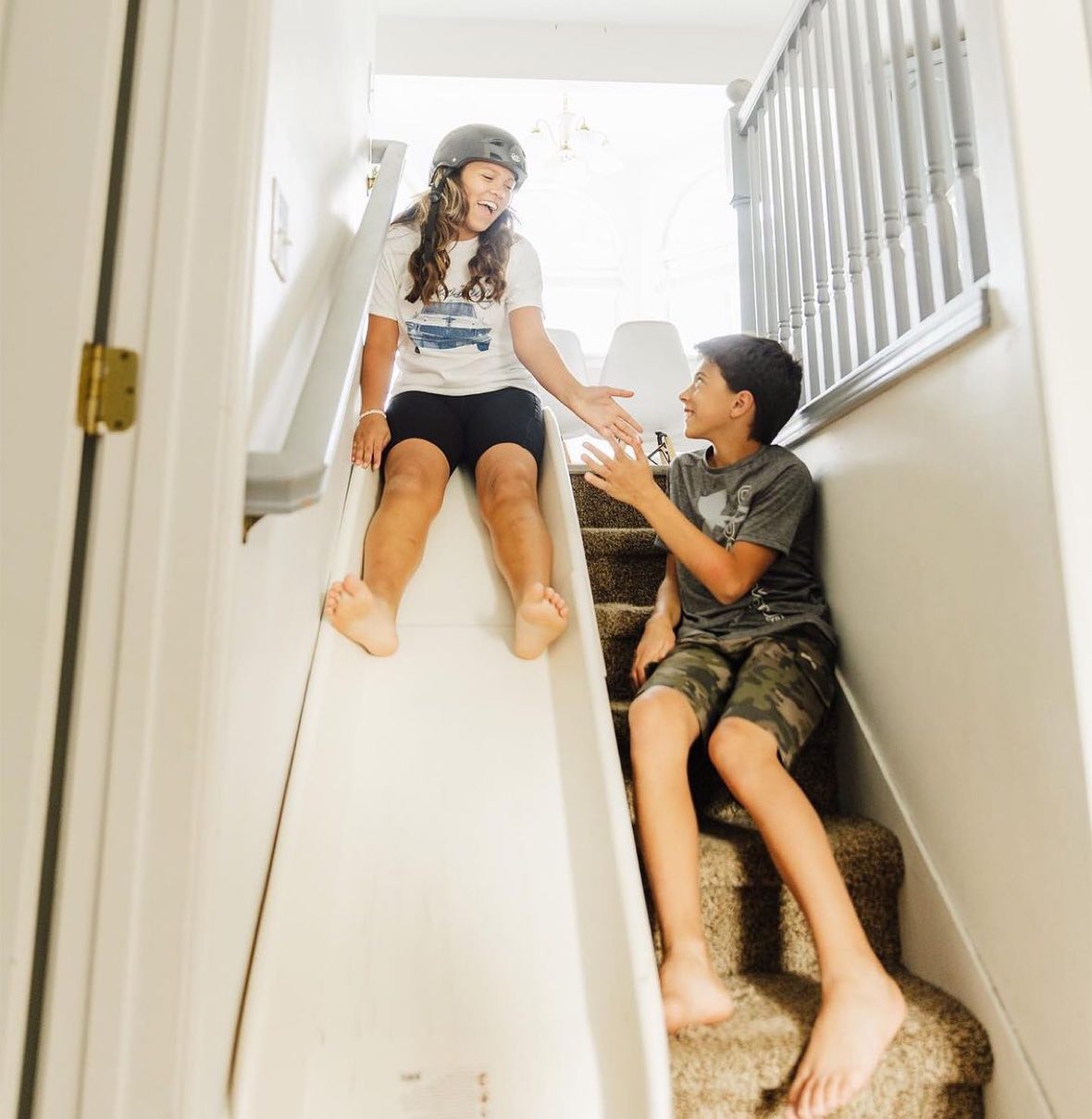 An optional landing pad is available to make it a super soft landing when you reach the bottom!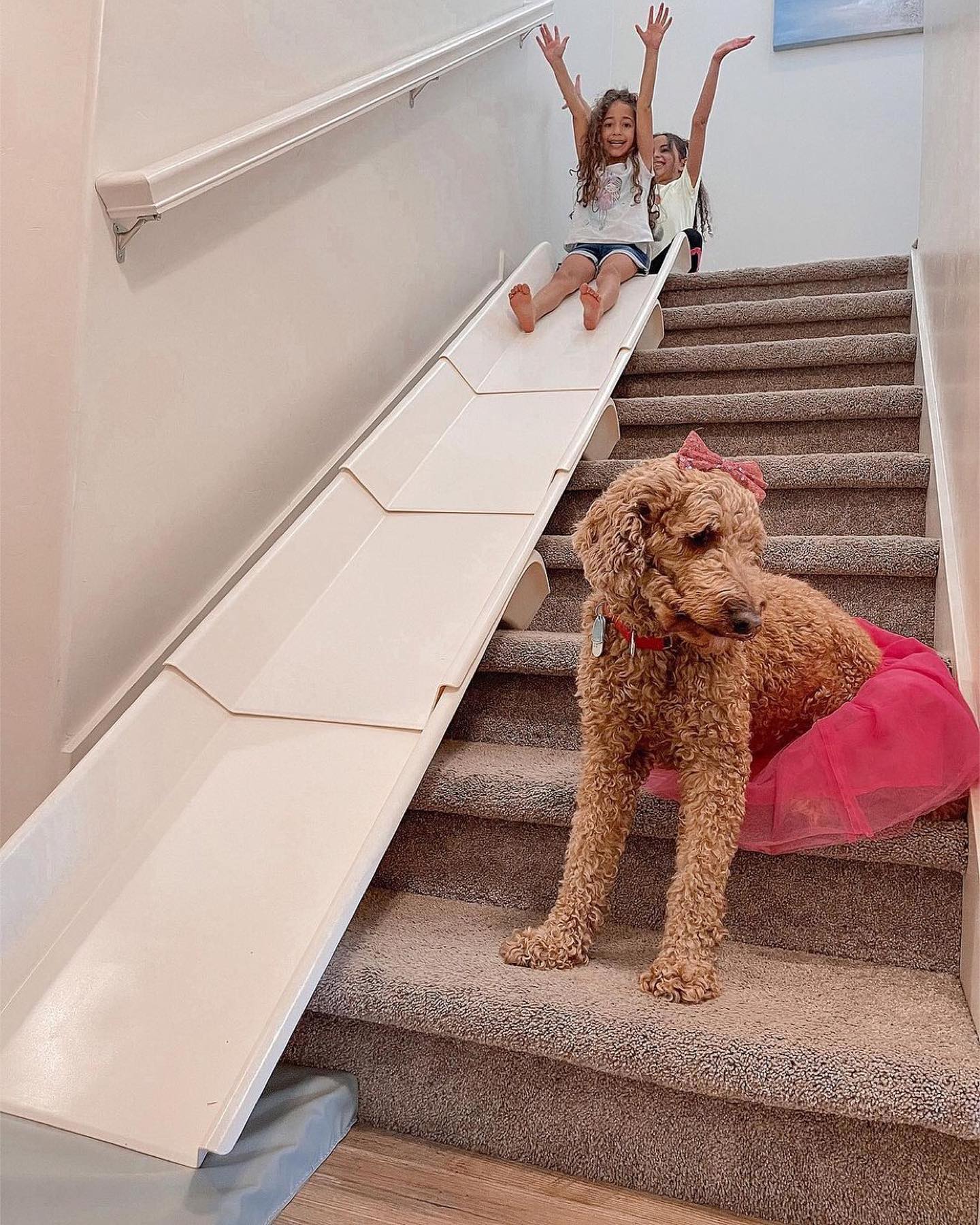 Check out the stairs slide in action via the video below.
Subscribe To Our YouTube Channel