Mini Tesla Model S Kid's Toy Car
By Ryan on 02/17/2016 4:54 AM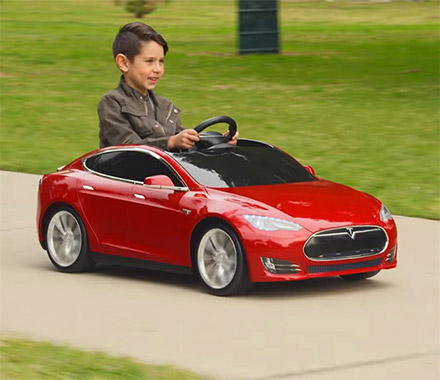 Tesla, has teamed up with Radio Flyer, the company that makes those classic metal red wagons, to make a mini Tesla kids toy that's a fully electric ride-able toy car. Similar to those powered riding toy cars that are pretty common among kids toys, except about 800 times better, the Tesla electric toy car comes fully featured just like a normal Tesla would, with fully working headlights, a car horn, a frunk (front trunk to store things), a spacious interior, forward and reverse capabilities, and even a sound system where you can plug in an MP3 player or smart phone. Plus when it's ready for a charge you can plug in the toy car just like you would a normal Tesla, by using the port right on the side of the car, or you can even swap out batteries for endless fun if you buy an extra battery.
Just like a regular Tesla, you can customize and upgrade the kid's version of a Tesla until your heart's content. By default the battery in the toy Tesla is 130w lithium-ion battery that will allow for speeds of up to 6 MPH, or if that's too fast, you can set a parent limited speed of just 3 MPH. You can upgrade your battery to a 190w battery that will give you 50% more playtime in the Tesla.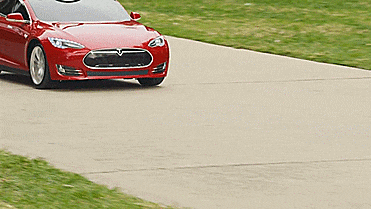 You can choose your paint color between three authentic Tesla colors, including midnight silver metallic, deep blue metallic, and red multi-coat. Wheels are customizable as well as by default you get black turbine wheels, which you can upgrade to the much more awesome silver turbine wheels for an extra $15.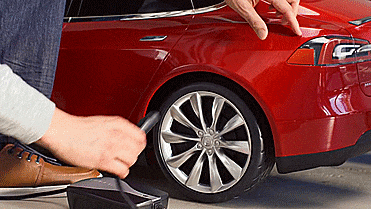 Customize your child's license plate for an extra $15, and just like adults who own a Tesla, kids need to show it off and rub it in everyone's face that they have one, so you can buy a Tesla parking sign that they can hang in the garage where they park their toy car or just in their bedroom for some fun. If you're really crazy about keeping your toy Tesla safe from the elements, you can even buy a car cover that perfectly fits over the car for $50.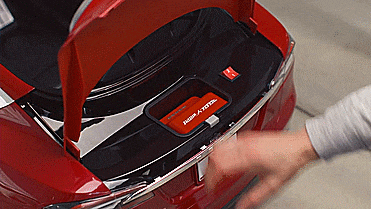 All-in-all, the mini toy Tesla is pretty reasonably priced compared to normal toy powered cars, seeing as it's a Tesla, and might just help your kids learn just how awesome electric cars can be, and how important it is to get all the upgrades so you can be better than everyone else. I'm just disappointed there's no 'Ludicrous' speed option that would really soup up the battery and allow you to go 20 MPH.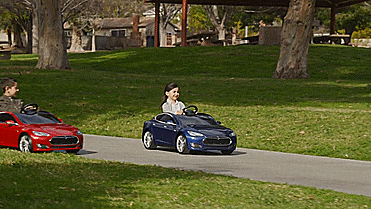 The toy Tesla car is suitable for kids aged 3 to 8, has a weight capacity of 81 lbs, and is currently only up for pre-order as the cars will start shipping in May of 2016.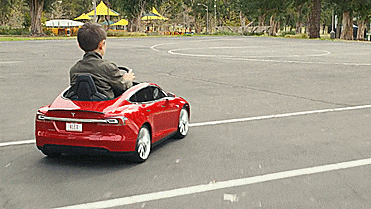 Check out the toy Tesla car for kids in action via the video below.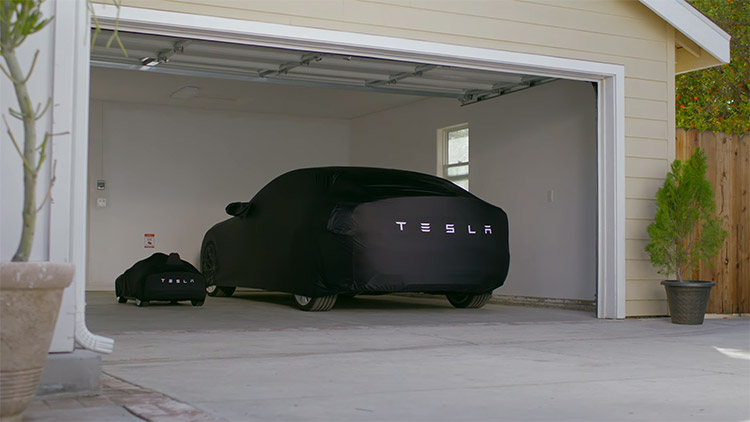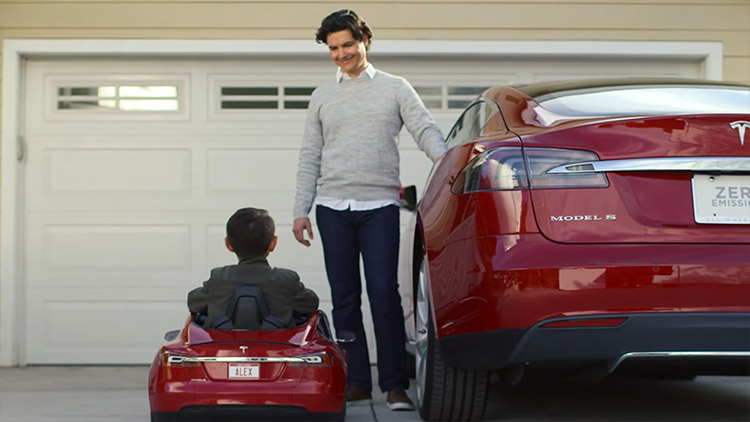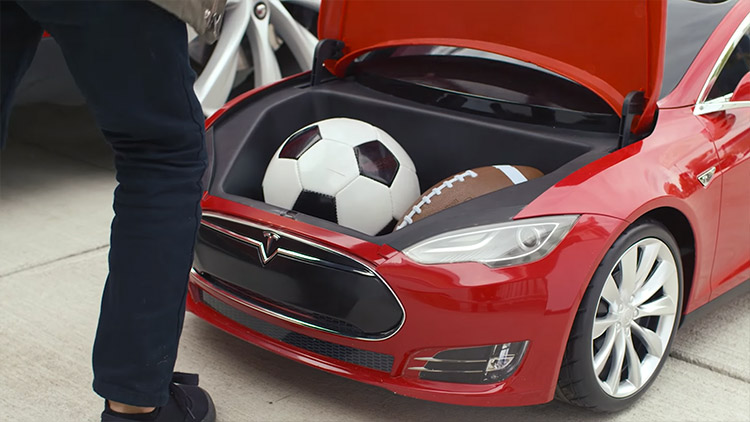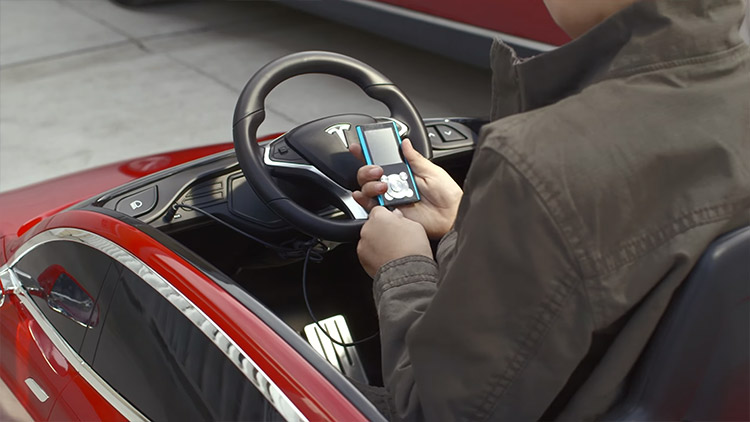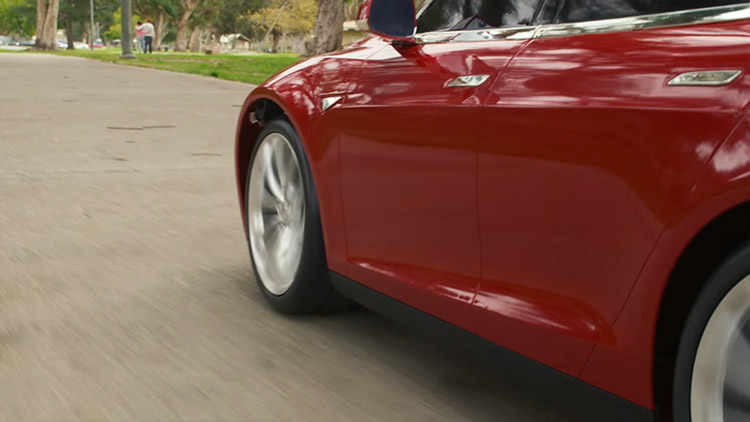 Subscribe To Our YouTube Channel