Mini Snowflake Stealth Drone
By Ryan on 11/16/2015 5:57 AM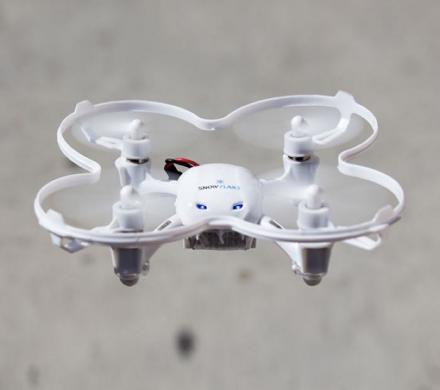 I once threw a white Frisbee in the middle of a blizzard, once it left my hand I never saw it again. Now, I'm not sure why I did this, it's quite possible that I was severely intoxicated. I would imagine if you were to do the same with this Snowflake stealth drone, the outcome would probably be similar. Granted, I'm not sure why you would ever fly a drone in the middle of a blizzard. None-the-less, the Snowflake drone is a mini all-white stealth drone that is able to fit in the palm of your hand that allows for excellent maneuverability to do flawless 4-way flips, 360 degree barrel rolls, and do all sorts of tricks with it. But best of all, the mini drone comes with blade protectors that will protect the drone from damaging when you run into objects or crash it, which you definitely will.
The mini white snowflake stealth drone is made from impact-resistant ABS plastic, allows you to join a fleet of drones using its 2.4 technology to avoid multi-drone collision, uses 6-axis gyro technology for smooth and steady flight, has a high-speed mode for outdoor racing, and uses 4 multi-color LED lights to navigate the night's sky.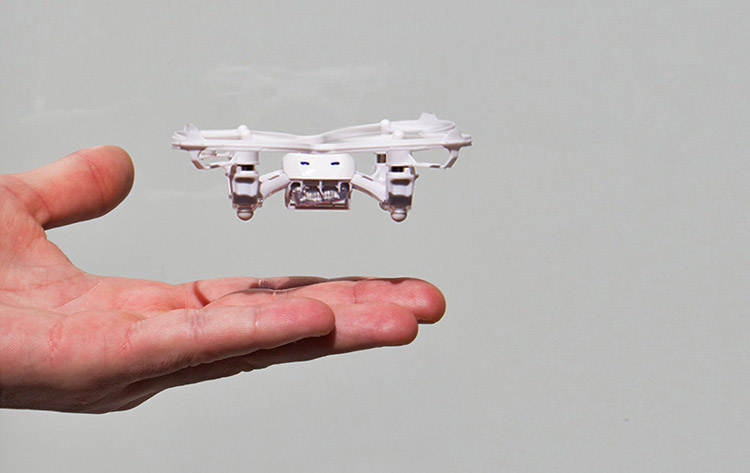 The Snowflake Stealth Drone is powered by a 3.7V lithium-ion 150mAh battery that gives you a total flight time of 5-7 minutes with a recharge time of 40 minutes and uses a USB cable to charge, is able to be controlled at up to 100 feet away, weighs just 4.8 oz, and measures 3.5 inches long x 3.5 inches wide x 1.1 inches tall.