Hyper Dog Sling Shot Ball Launcher
By Ryan on 02/12/2015 4:49 AM (Updated: 04/25/2018 11:42 AM)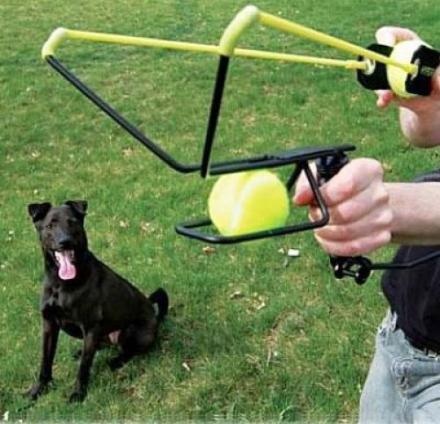 The HyperDog Ball Launcher is a tennis ball slingshot that allows you to launch the balls up to 220 feet away for your dog to fetch for you. We understand, you're an old lazy bastard who can't pick up a tennis ball and throw it more than 5 feet without pulling a ligament in your shoulder. Luckily this ball slingshot will do all the work for you while keeping your fragile and brittle bones safe.
Simply take a ball out of the tennis ball holding area, put the ball into the slingshot's pouch, pull back as far as you like and launch the ball. The handle on the slingshot comes with an arm brace that helps counter the strain your wrist will take while pulling back on the slingshot, which also allows for further launching.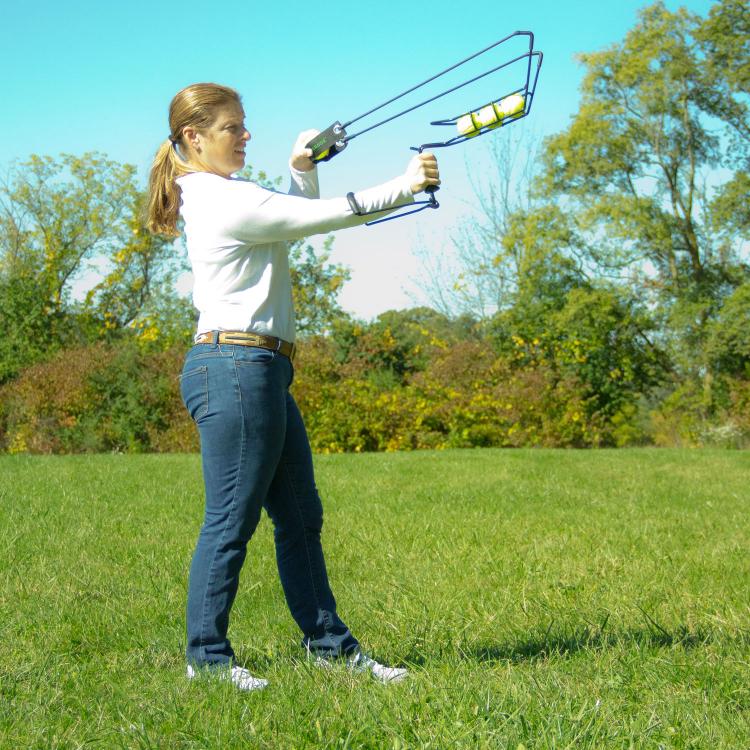 Created by Hyper Pet, a dog toy design company who also made the K-9 Ball Launching Bazooka, the ball slingshot launcher has no assembly required, and comes in two different sizes, a smaller one which can hold up to 2 balls at a time, and a larger one that can hold 4 balls at a time.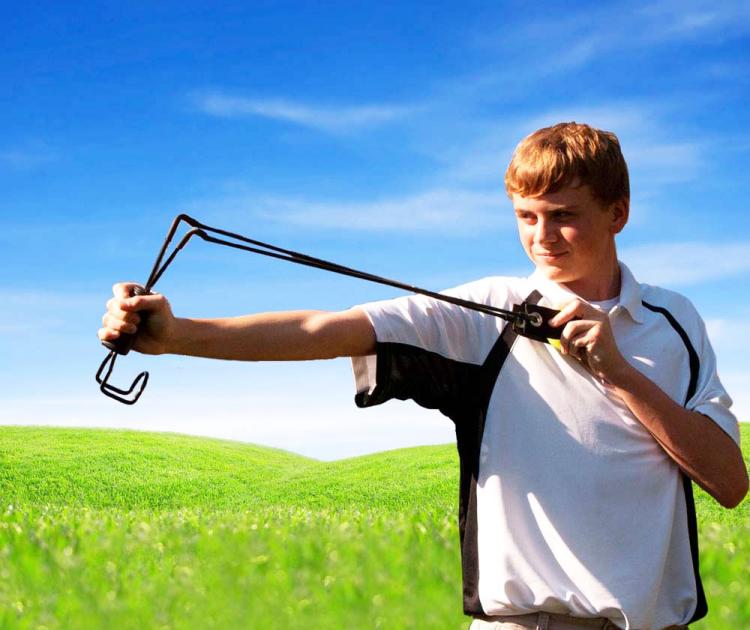 Check out the dog ball slingshot launcher in action via the video below.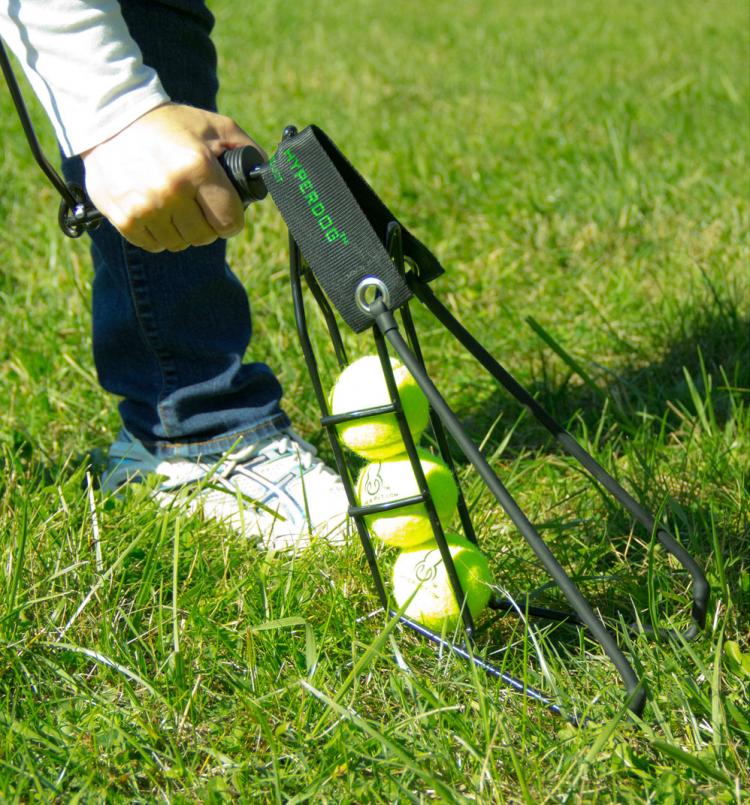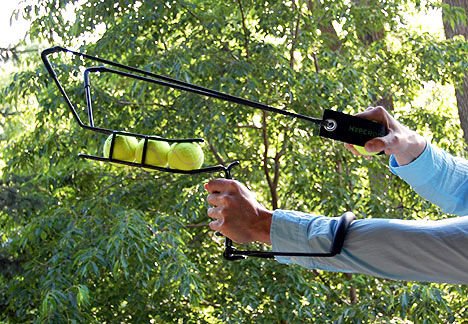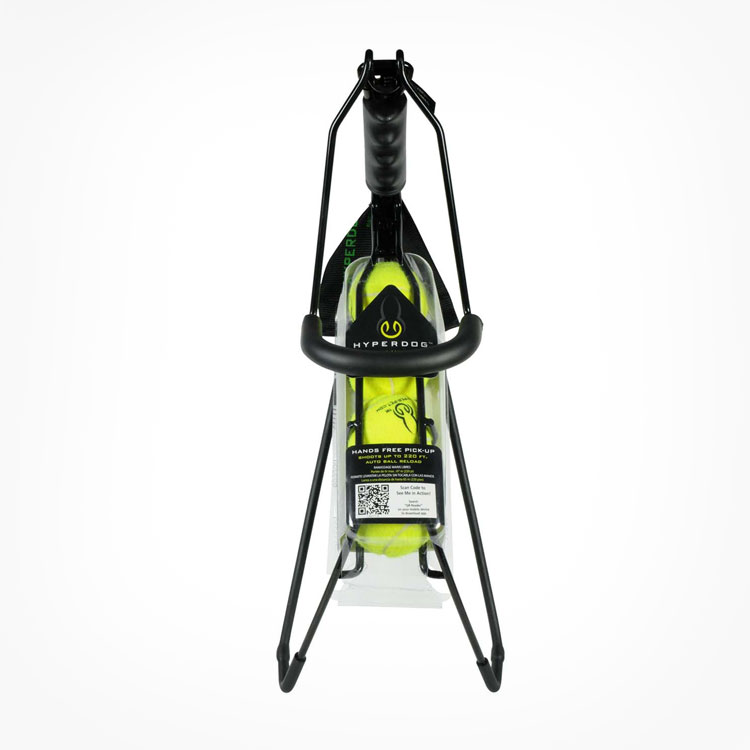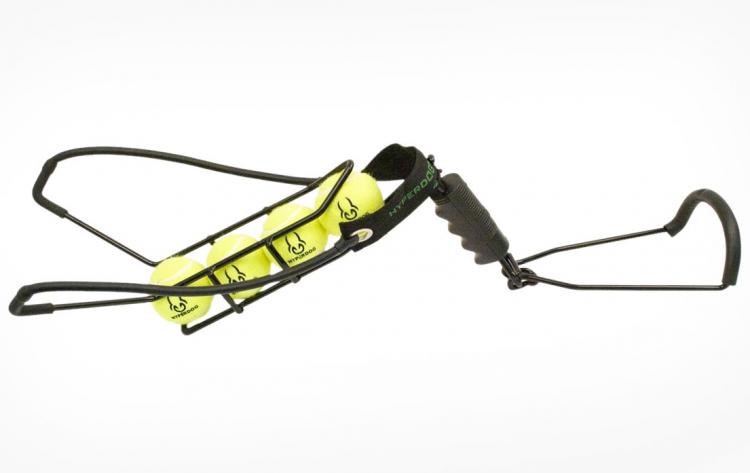 Subscribe To Our YouTube Channel