This Genius Device Turns Your Phone into a Heads-Up-Display For Your Car
By Ryan on 12/13/2019 8:53 PM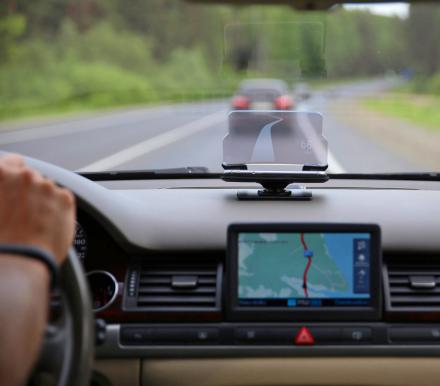 If you're not looking to invest greatly in an expensive heads-up-display (HUD) for your car like the exploride, nor are you looking buy a new car with a HUD pre-built into it, you may want to look at something cheaper, simpler, and essentially use something you already have right in your pocket. The HUDWAY Glass is a heads-up-display for your car that uses just the reflection from your own phone as a HUD.
How it works is, the HUDWAY is made up of a small platform for you to set your phone, along with an angled piece of glass that reflects the screen of your phone towards you. So your phone will lay completely flat, but you'll see the reflection from your phones screen by looking straight forward while driving.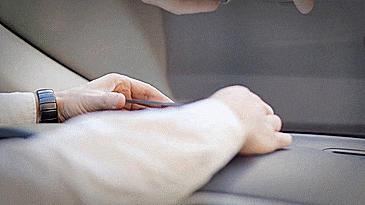 The HUDWAY Glass device supports any HUD app that your phone can get, including navigation apps, speedometers, speed camera apps, etc, along with a line of custom built apps by HUDWAY. You can even watch videos/movies with the HUD using your phone. Just make sure your safely parked before doing so.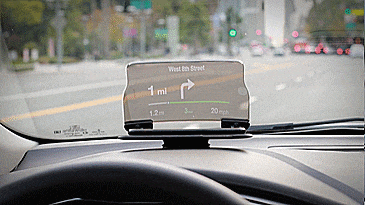 The heads-up-display for your phone puts all the information you need from your screen, right in front of you, so you'll never need to take your eyes off the road, or take your hands off the wheel.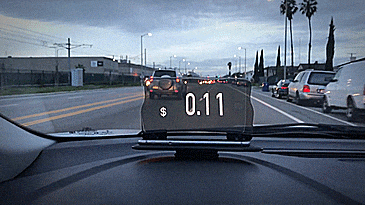 The magic of the HUDWAY HUD device is in the glass component, which is actually a very lightweight plastic lens that has an aspheric shape which allows it to get a 20% larger image while minimizing spherical, comatic, and chromatic aberrations. In essence, it allows you to get a clear view of the road when looking through the glass without any distortion.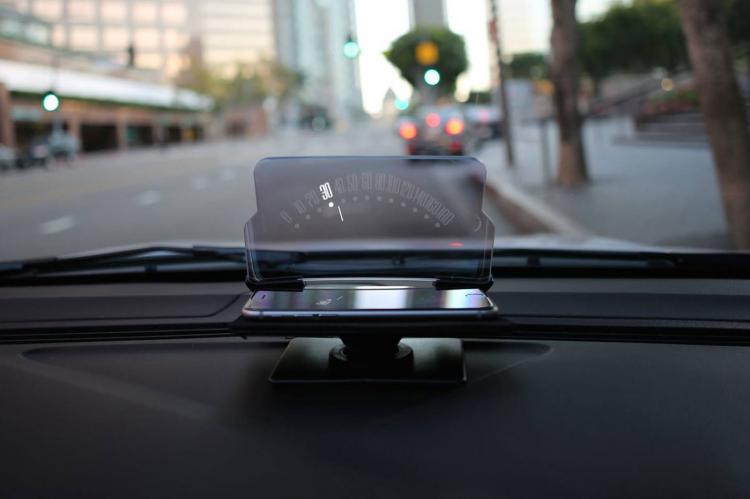 The phone HUD uses 2 optional mounts to attach to your cars dashboard, including one that is very compact, and another that is more versatile and adjustable and allows a bunch of different viewing angles. Both mounts use magnets to attach the device and hold your phone in place.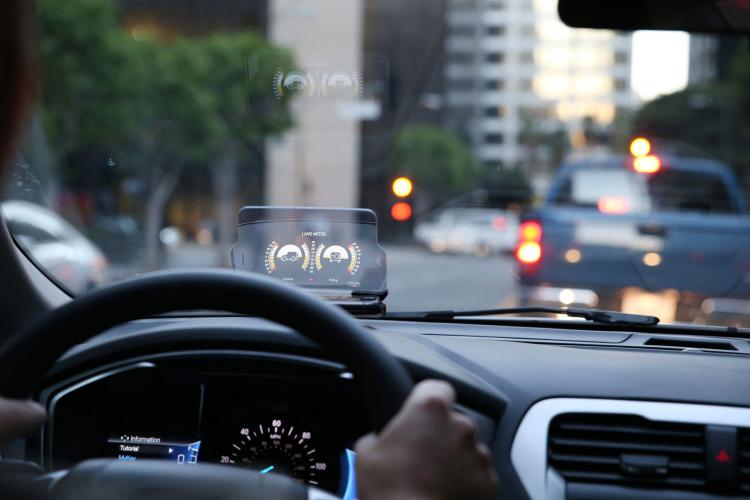 The HUDWAY Glass phone HUD was successfully funded on Kickstarter where they raised over $600,00 to help bring the device to fruition. The phone HUD is now available for purchase on their website their website and Amazon.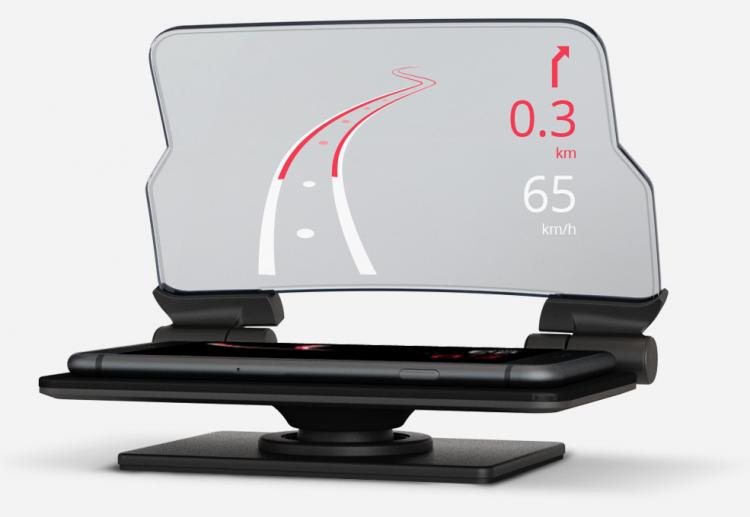 Check out the phone reflection heads-up-display for your car in action via the video below.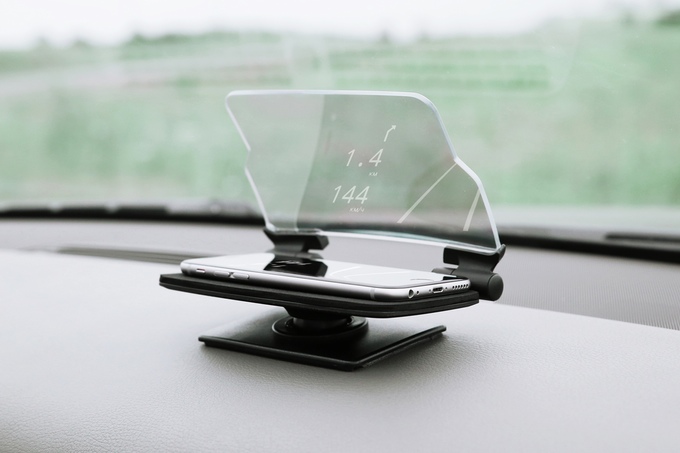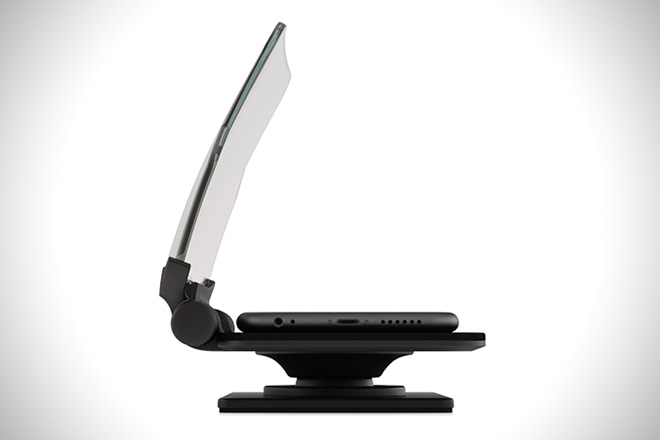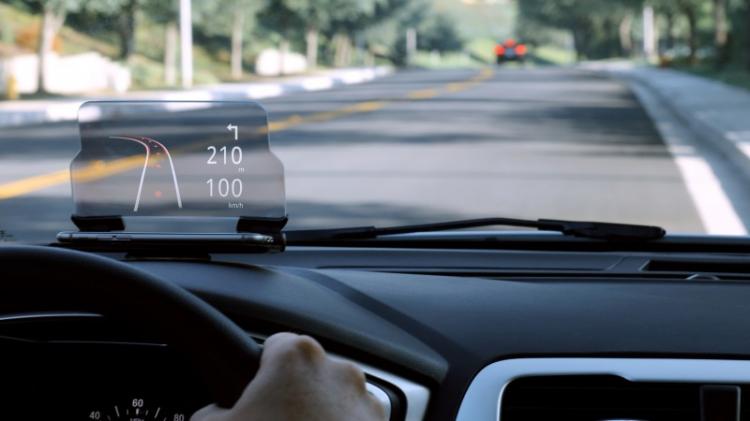 Subscribe To Our YouTube Channel