Hot Dog Dog Bed
By Ryan on 07/24/2018 8:37 AM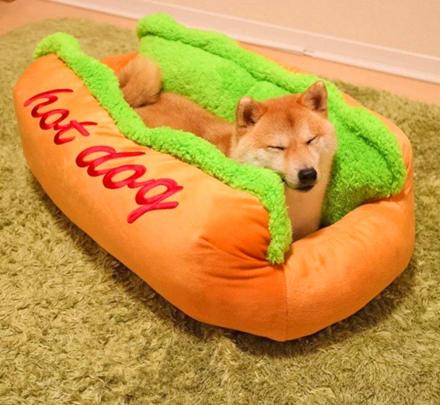 We can only assume that your dogs like-long goal is to become a hot dog. Now he can do just that with this funny hot dog dog bed. It's shaped like a hot dog bun, and once your dog hops inside, he becomes the wiener inside the bun.

Check out more sizes here
Not only is the hot dog dog bed a fun and quirky bed for your pooch, but it also acts as a great way to give your dog a sense of security, and relieve anxiety as the high side walls of the bed will comfort your pooch and help them feel safe. It's a great spot for your dog to go during thunderstorms or fireworks.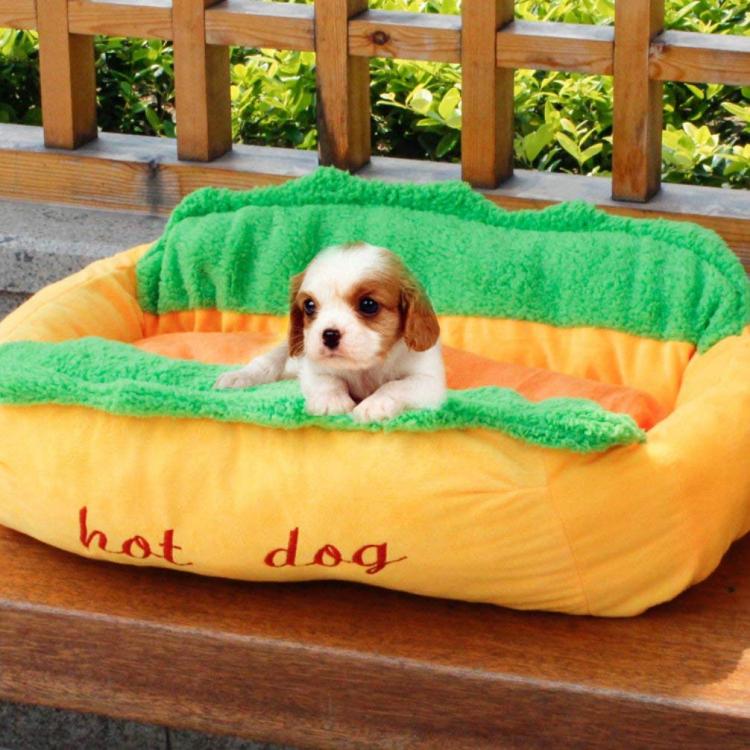 The hot dog dog bed makes for a perfect napping spot for any small to medium dog, it features a removable cover that makes it easy to clean with it get dirty, is made from high-quality materials, and it measures 25 inches long x 18.5 inches wide x 8 inches tall. Though you can check out more sizes here.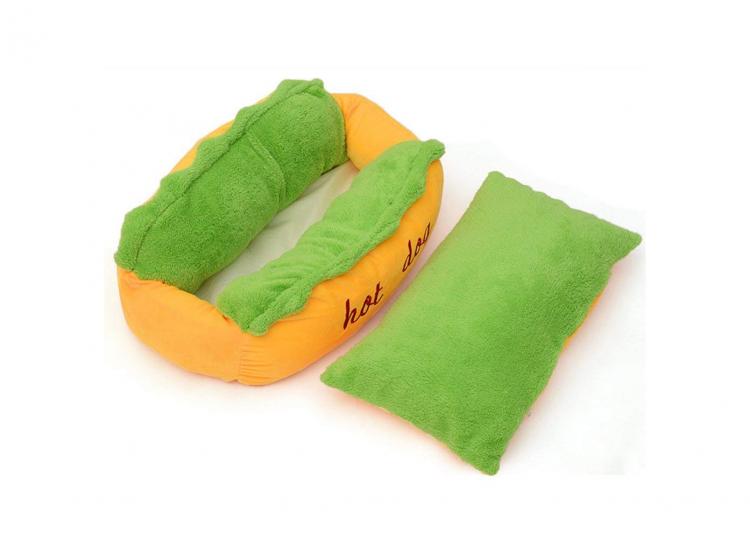 The Hot Dog Dog Bed also makes for a great bed for cats as well!