This Giant UNO Deck Will Make Family Game Night Extra Fun and Hilarious
By Ryan on 06/06/2022 12:02 PM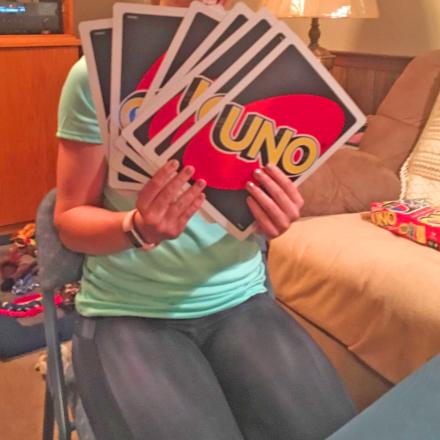 There's nothing quite like playing games, but even the classics can get old sometimes. For many, the game Uno has kept regular playing cards games fresh, adding the components of colors, numbers and action cards altogether for the ultimate in exciting replay-ability. You've seen Tiny UNO, now there's a new way to spice up family game night with a massive set of UNO cards! Better watch out though... After you put down a giant draw 4 card, you might just get slapped in the face with a stack of giant UNO cards!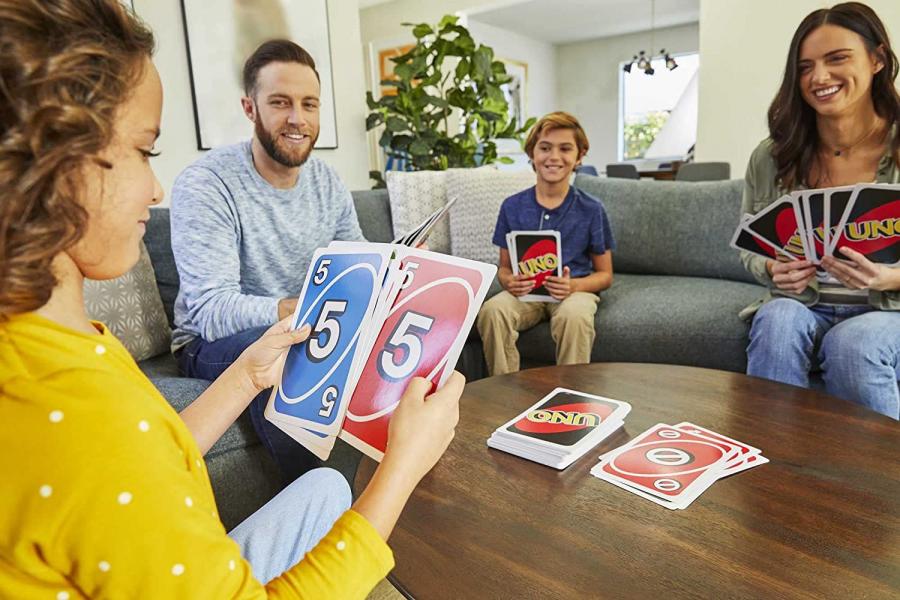 Introducing these Giant Uno playing cards, which are too big to take seriously, and they're just big enough to keep the game fun forever.
You'll get a good laugh when you bust these big Uno cards out at the party, and hopefully, you'll get the last laugh too when you win the game.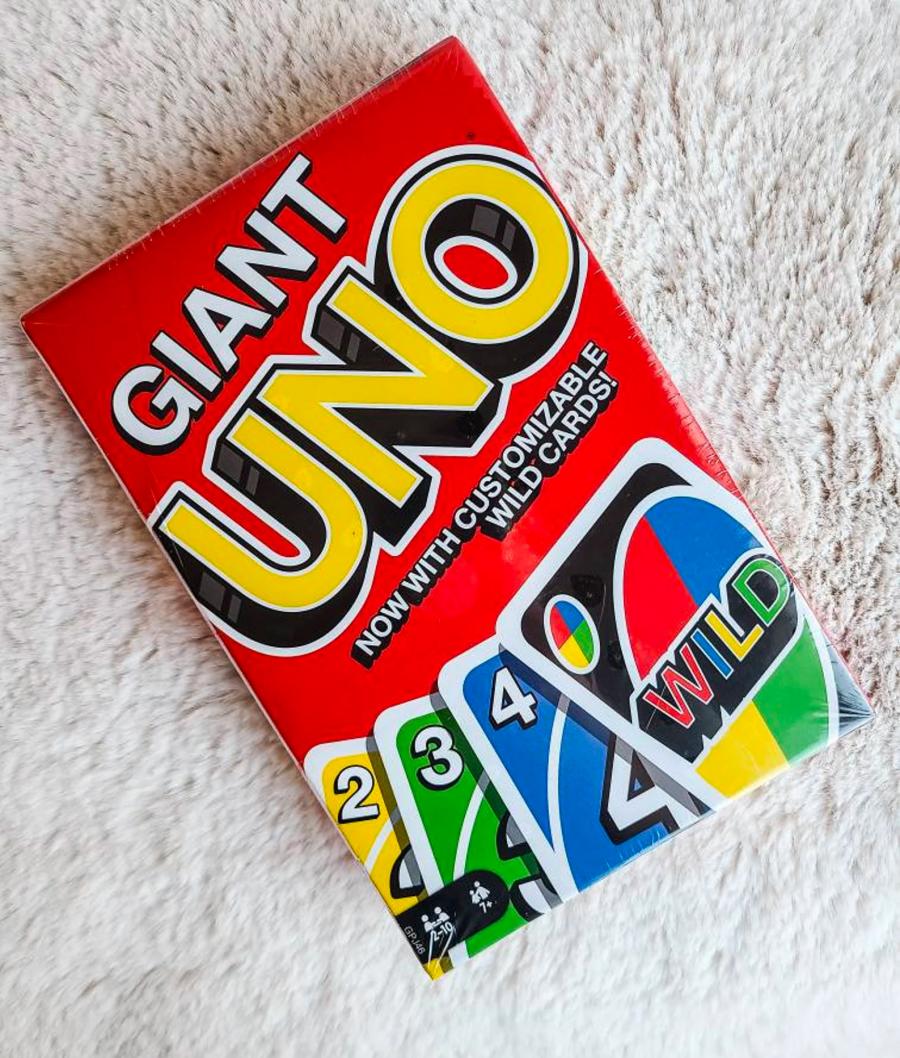 These giant Uno cards are three times larger than the standard size, and they have all the same 108 cards included in the classic deck. The large Uno cards feature high-quality prints of the Uno graphics, with each card measuring 8.5 inches by 5.5 inches.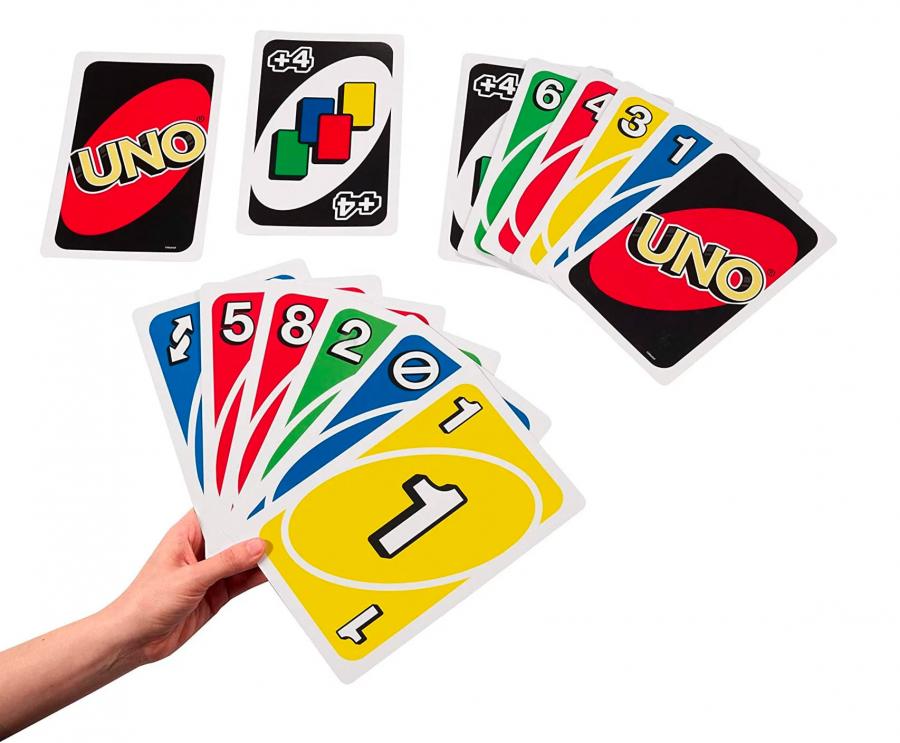 Alongside the four suit colors offered in regular Uno, this giant Uno deck also includes customizable wild cards, as well as reverse and skip cards.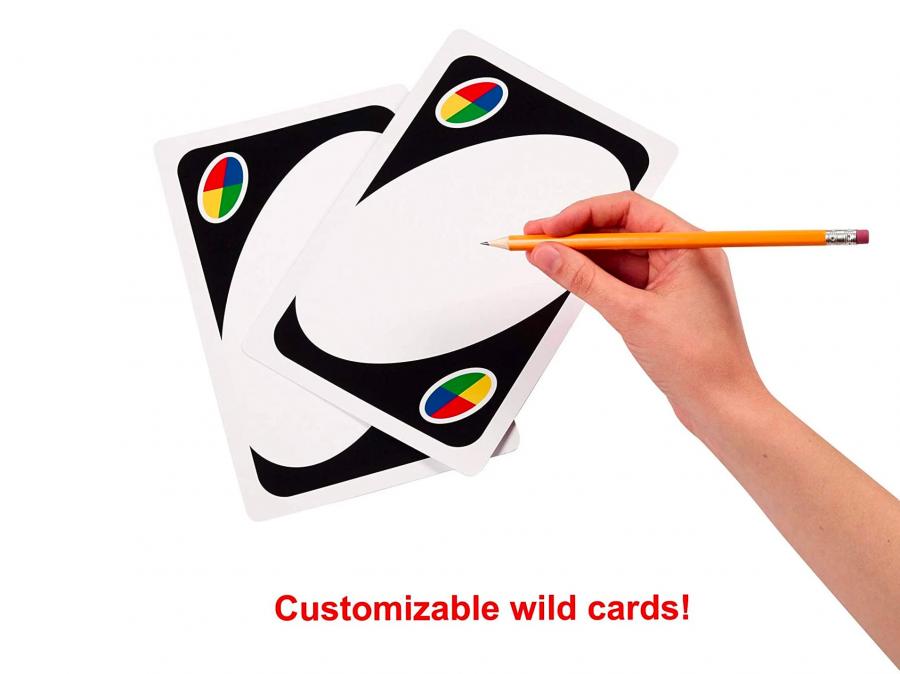 Those who are bold enough can pair these giant Uno cards with this floating card table or this floating picnic table for use in the pool, or you can go with something more indoor and versatile (and safe for your cards, probably) with this ultimate board game table.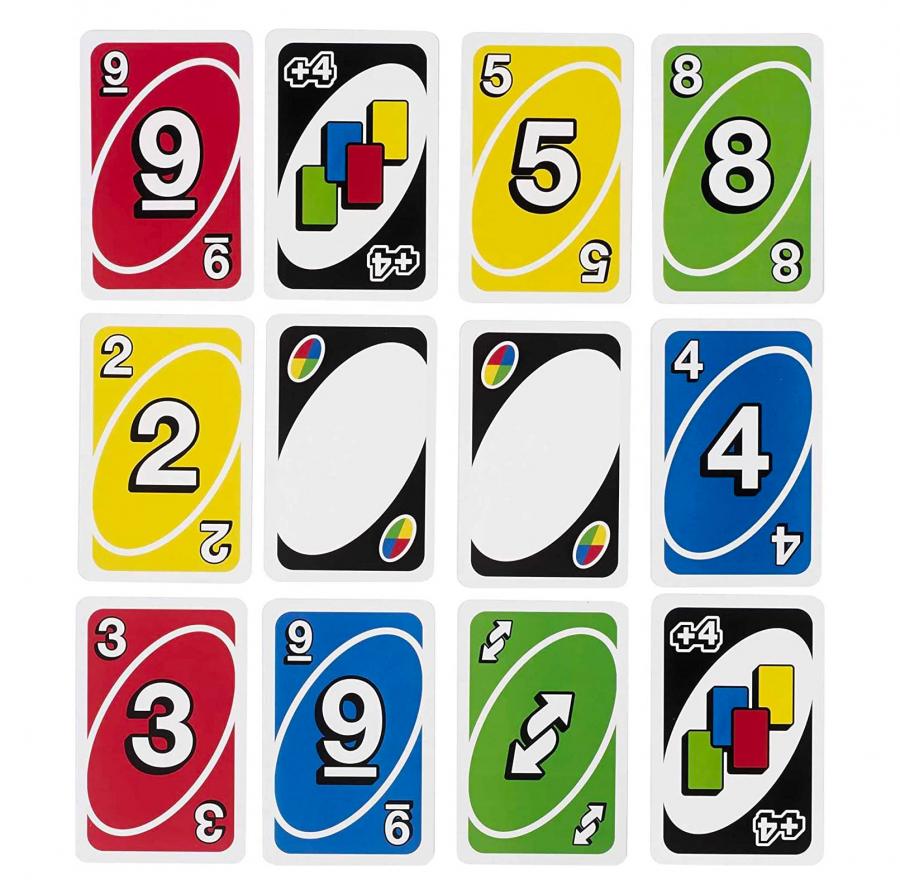 No matter what kind of Uno player you are, whether competitive, casual or crazy, you're going to love having your hand enlarged with these giant Uno decks.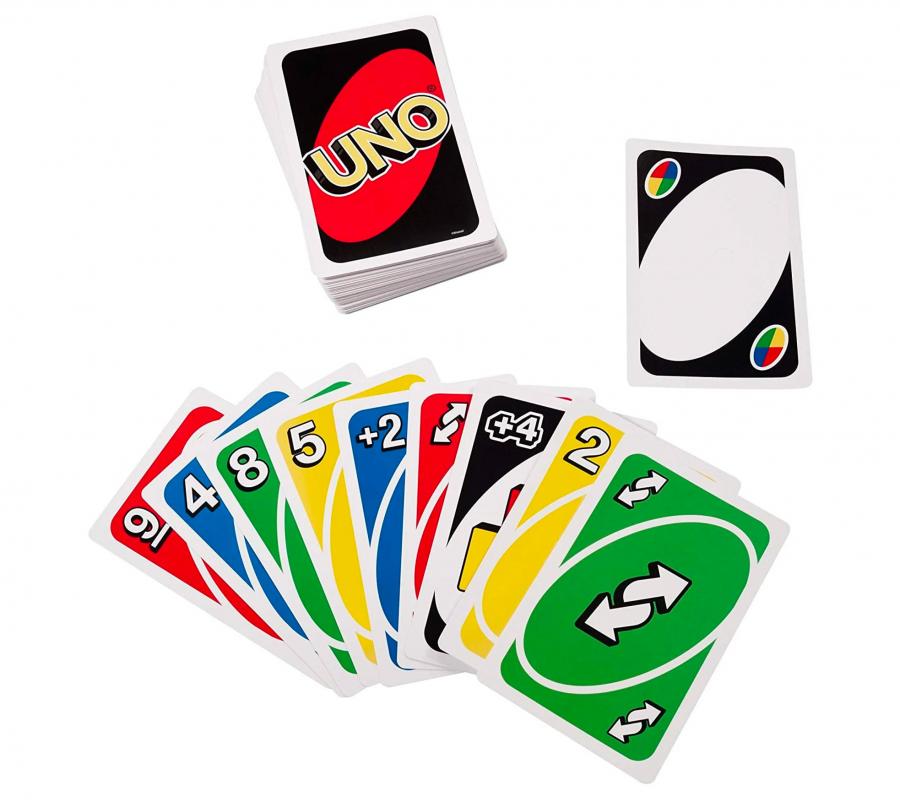 And you can rest assured that when you win with a giant Uno card, it's significantly more satisfying than with the regular-sized cards.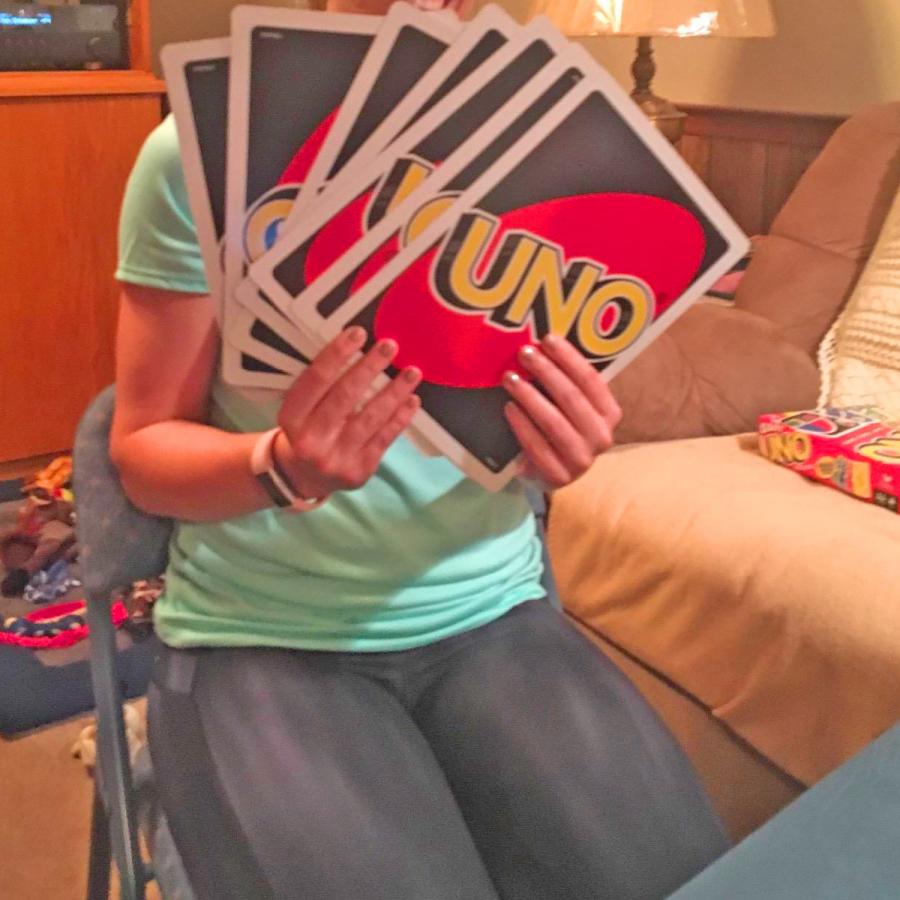 Each giant UNO card measures 8.5 inches tall by 5.5 inches wide!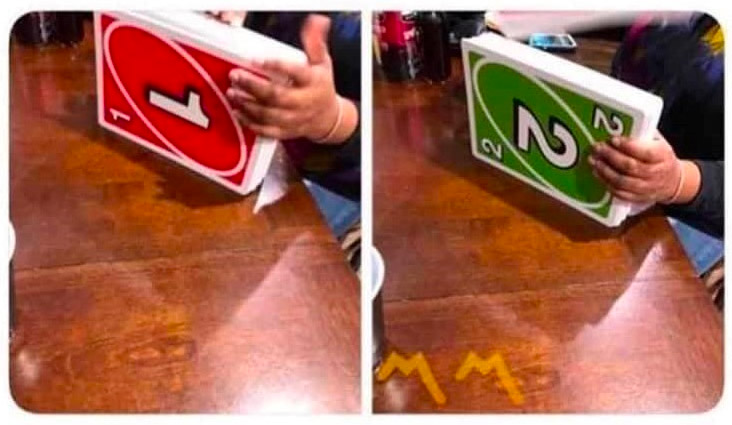 You can snag these giant Uno cards on Amazon for around $26 bucks, and you can also be sure they'll be worth every penny.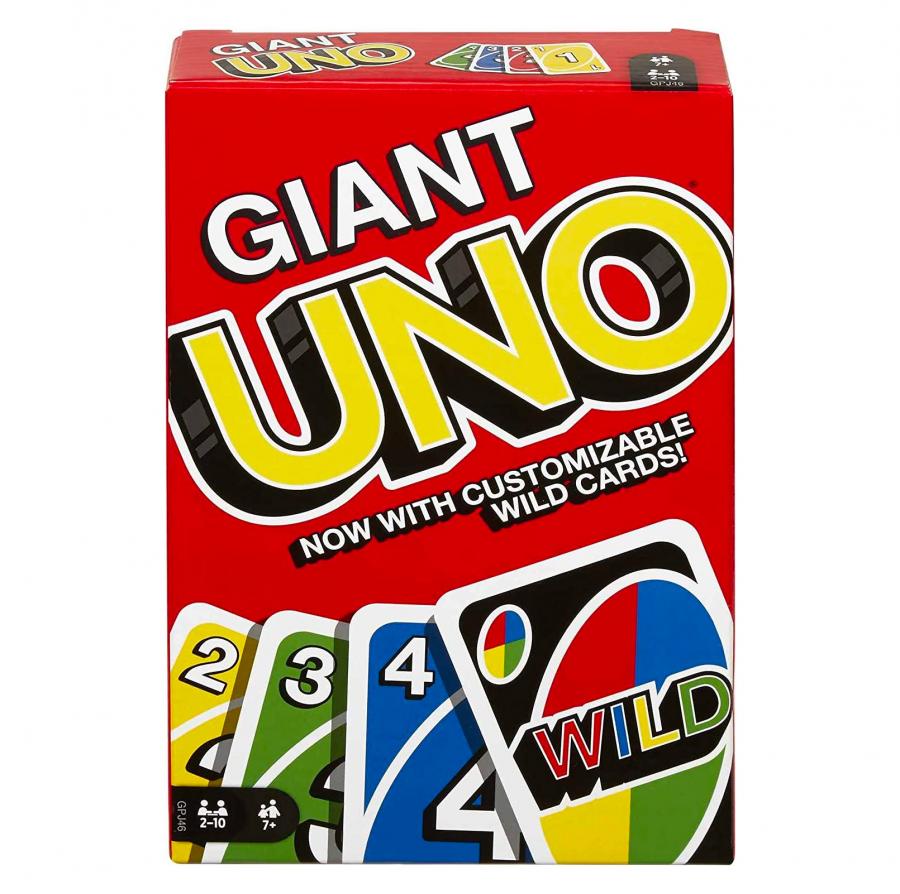 If you'd rather your UNO cards be extra tiny, be sure to check out these miniature UNO cards that are great for traveling!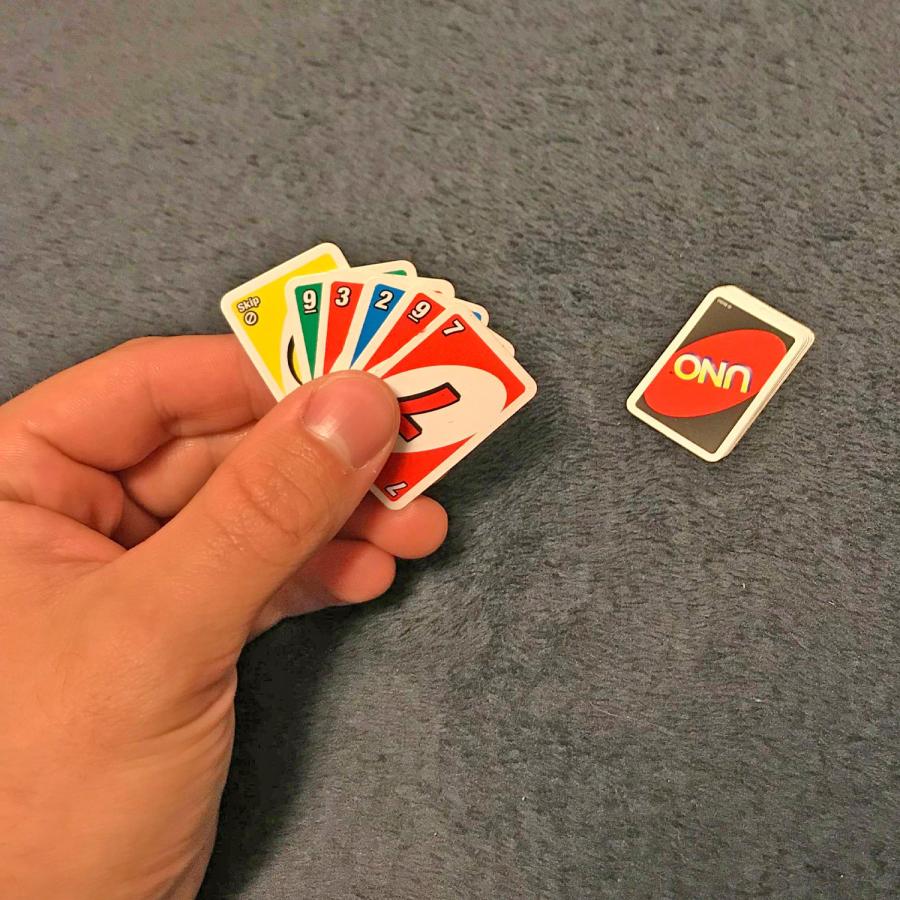 Get them here