The Ultimate Board Game Table
By Ryan on 10/26/2020 8:56 AM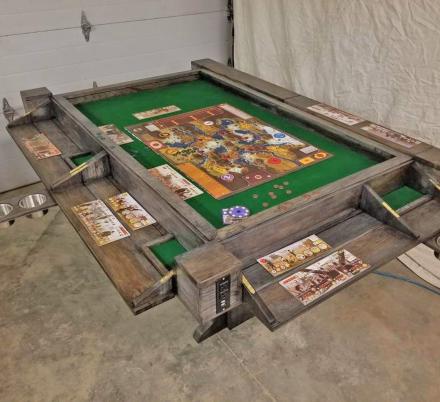 If you've been around here long enough, you may remember the Sultan gaming table that we posted about a while back, which could be the classiest table you can play a board game or a game of cards at. Unfortunately, the maker of that table has gone out of business. But luckily, there's another board game table maker that's still around, and they make these incredible wooden tables with a ton of really cool features, including built-in LED lights that surround the inside of the table for a really cool effect.
Similar to the dining table with a hidden puzzle compartment under the surface, the unique wooden gaming tables are created and sold by Etsy store KremaDesigns, and they offer a bunch of different table designs and sizes to choose from, so you can browse though their shop to see which one best suits your gaming needs. Some gaming tables they create can seat up to 8 people, and some are smaller and meant for just 4 people.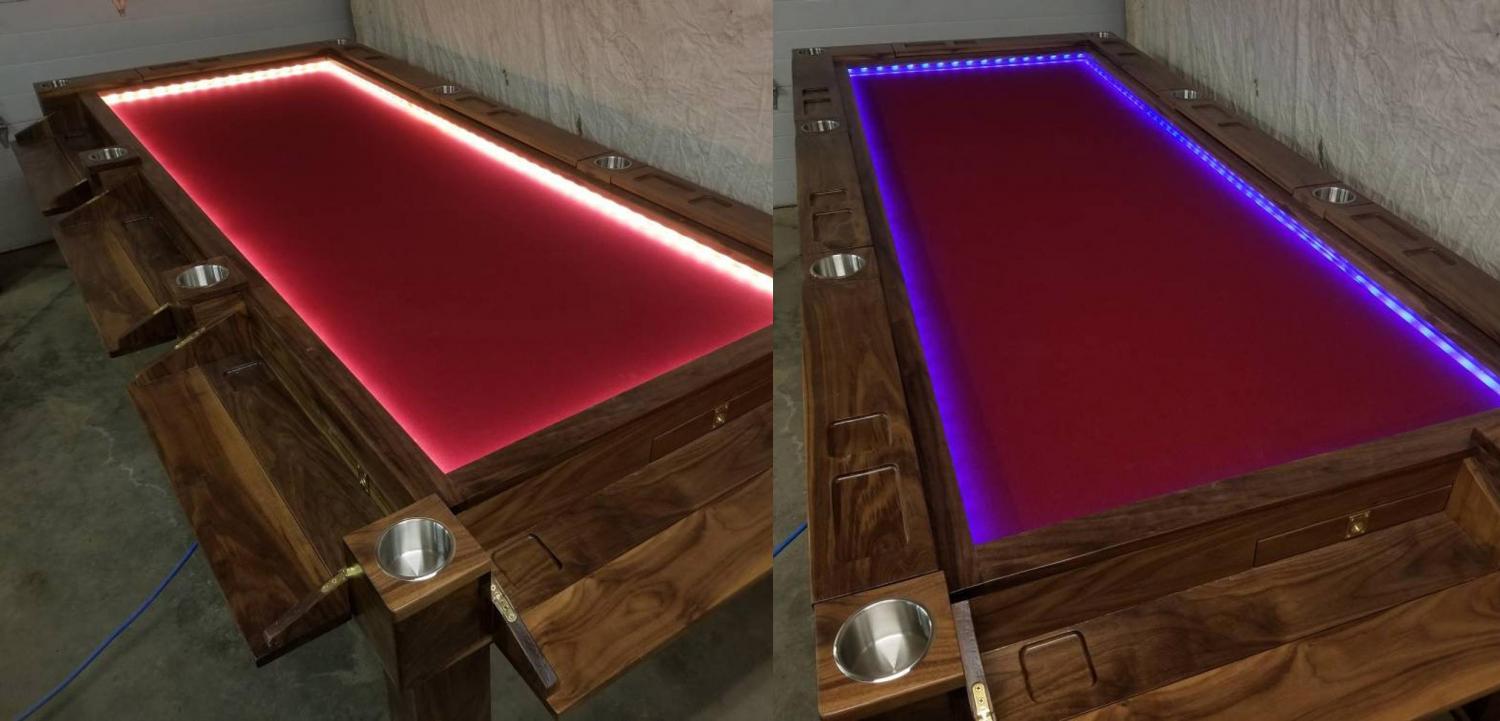 Some of the features of their gaming tables include fold down personal cabinets for each player, integrated cupholders, built-in drawers, a table top to you can use it as a regular table when not being used for gaming. Some of the tables even have an integrated Phillip's hue led tape lights around the inside edges of the table that let you customize the colors and brightness for an extra special effect while gaming. Some of the tables also come with an optional digital gaming screen in the center of the table, for those that like to use digital gaming boards, as well as power ports at the end of the table for charging your devices while you play.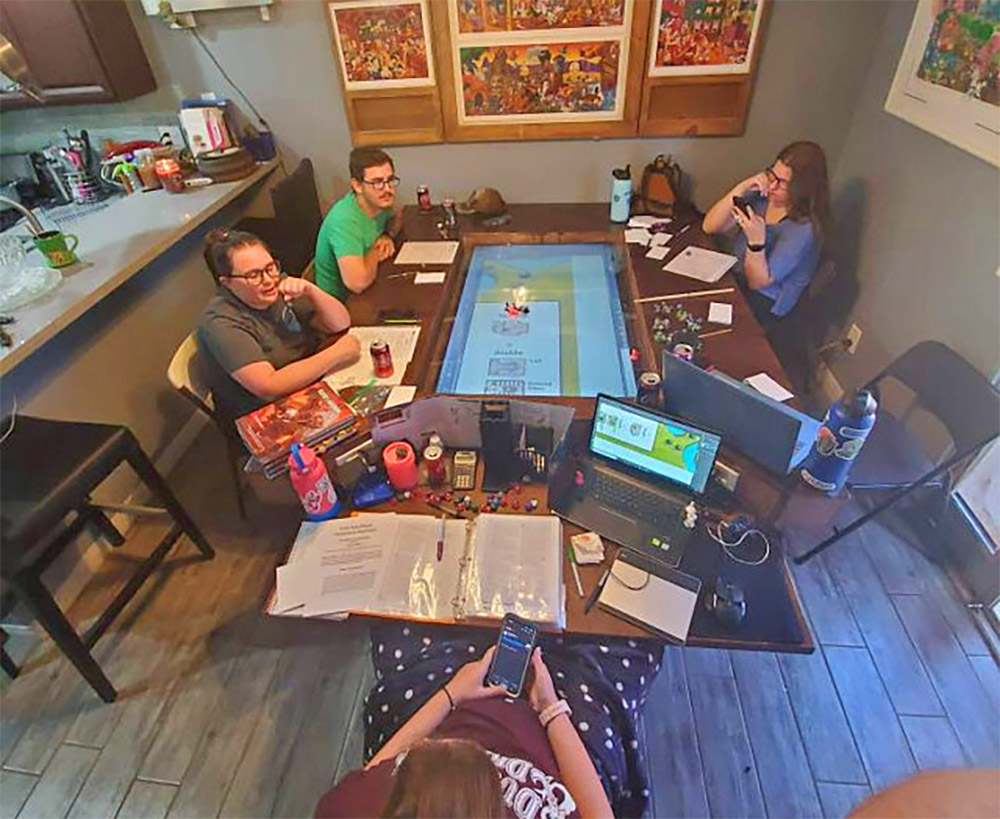 Due to the large size and weight of the tables, they do come disassembled with assembly required upon delivery, though some of the larger tables the creator recommends having them personally deliver and set it up at your home. If you're into board games, D&D or other games that require a large amount of space and would like all your players to be as comfy as possible, one of these incredible custom wooden gaming tables by KremaDesigns might be something to consider.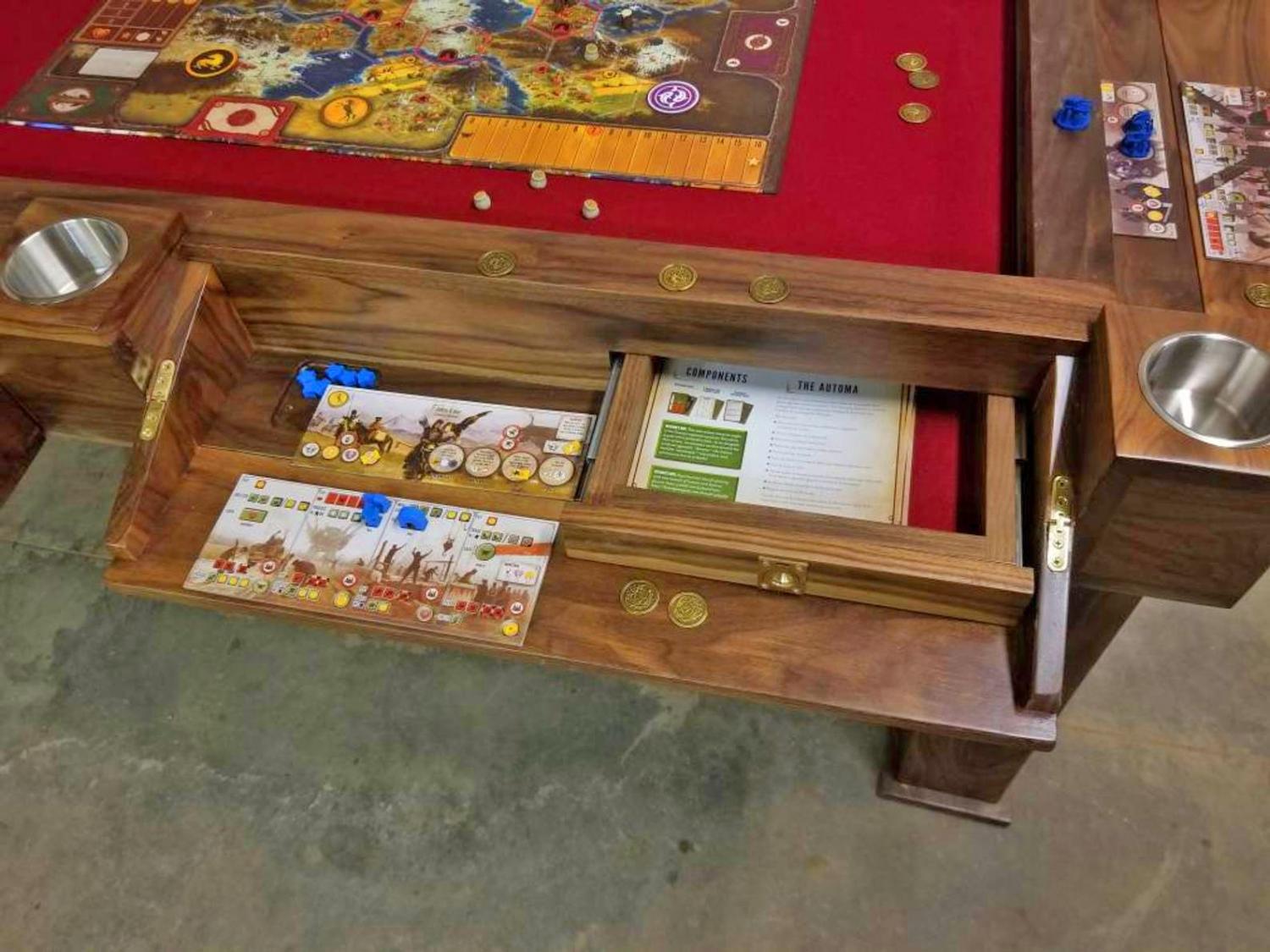 The ultimate game board tables are made from a few different types of wood, including cherry, walnut, oak, etc... along with a variety of different finish colors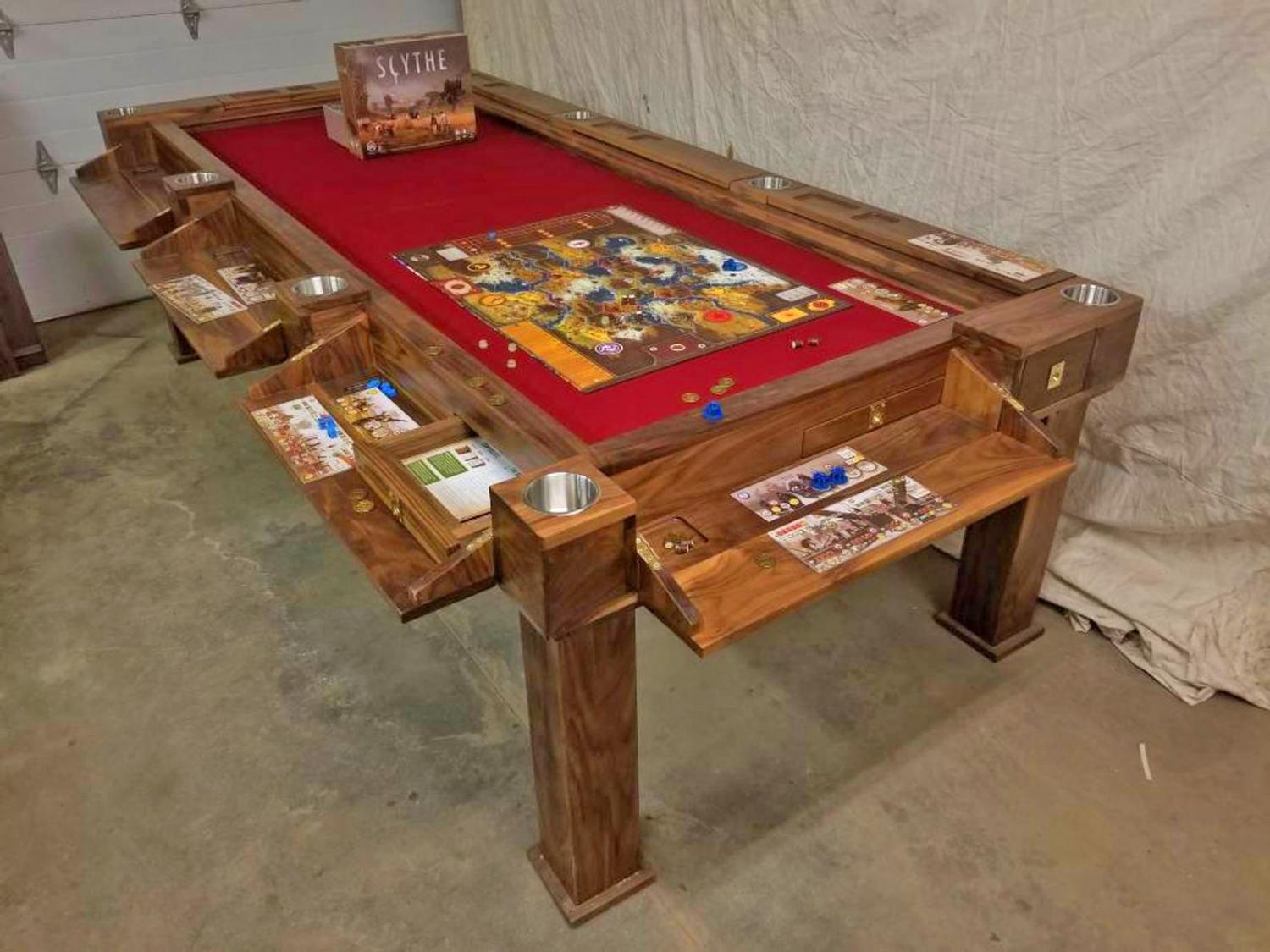 Images courtesy of KremaDesigns
The LED lights that surround the inside of the table make for an epic effect while playing your favorite game. Plus, some of the tables even have lighting in each players drawer area.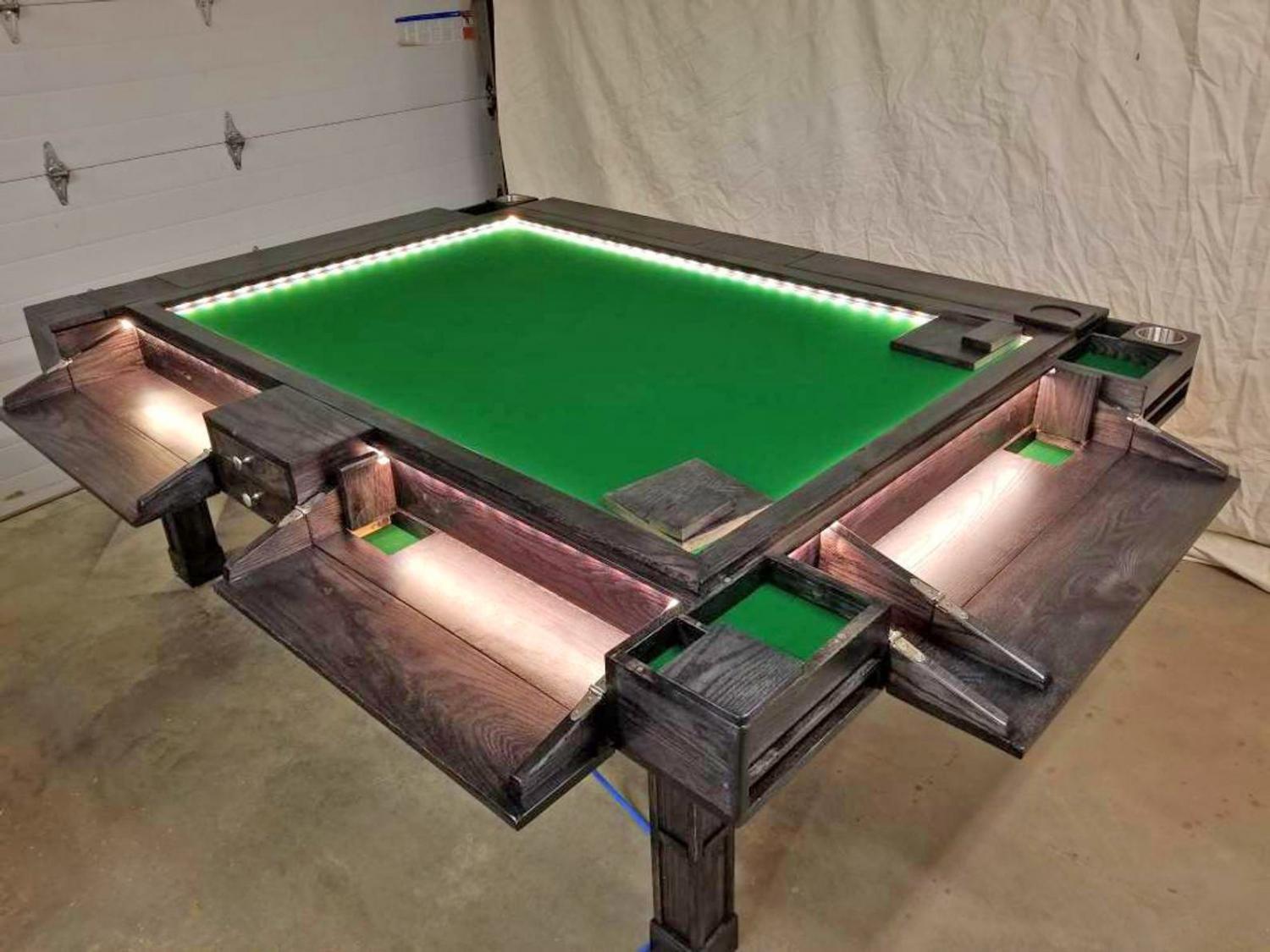 Each gaming table comes with a top so you can use it as a regular table when you're not gaming.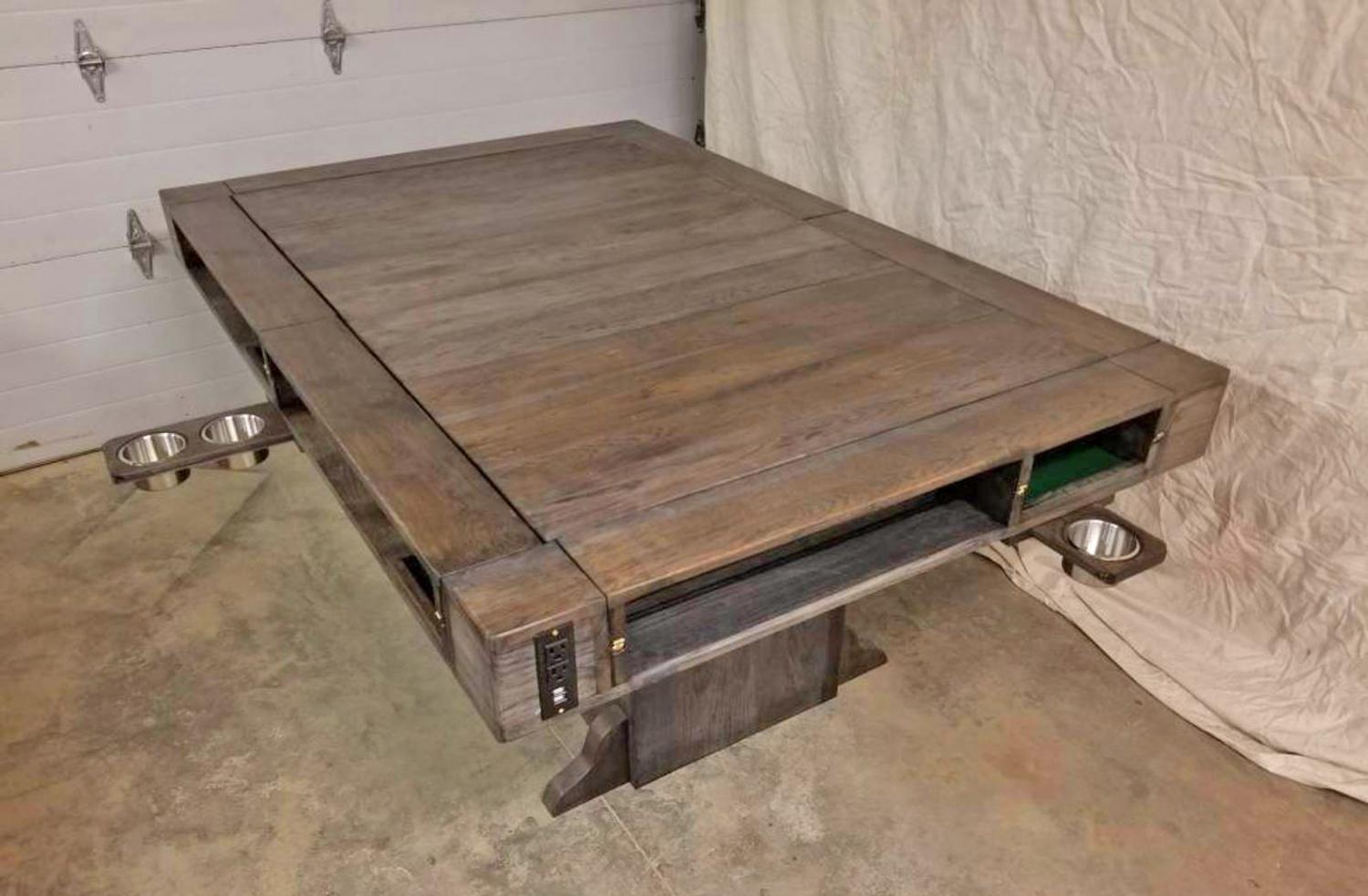 Images courtesy of KremaDesigns

A cabinet area underneath some of the tables provide a good amount of space for storing your games when not used.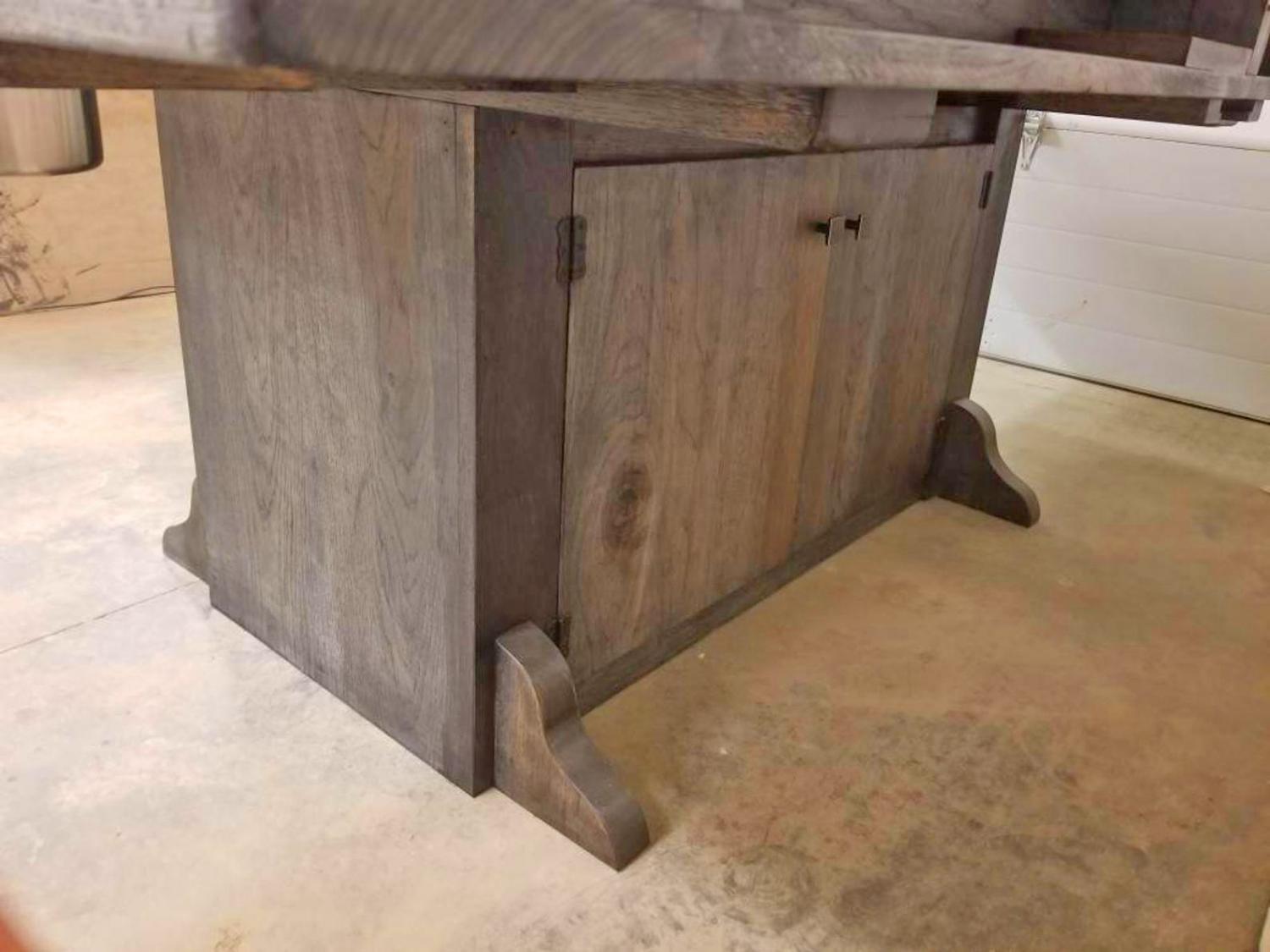 Cupholders and power ports are also integrated right into most of the ultimate game board tables.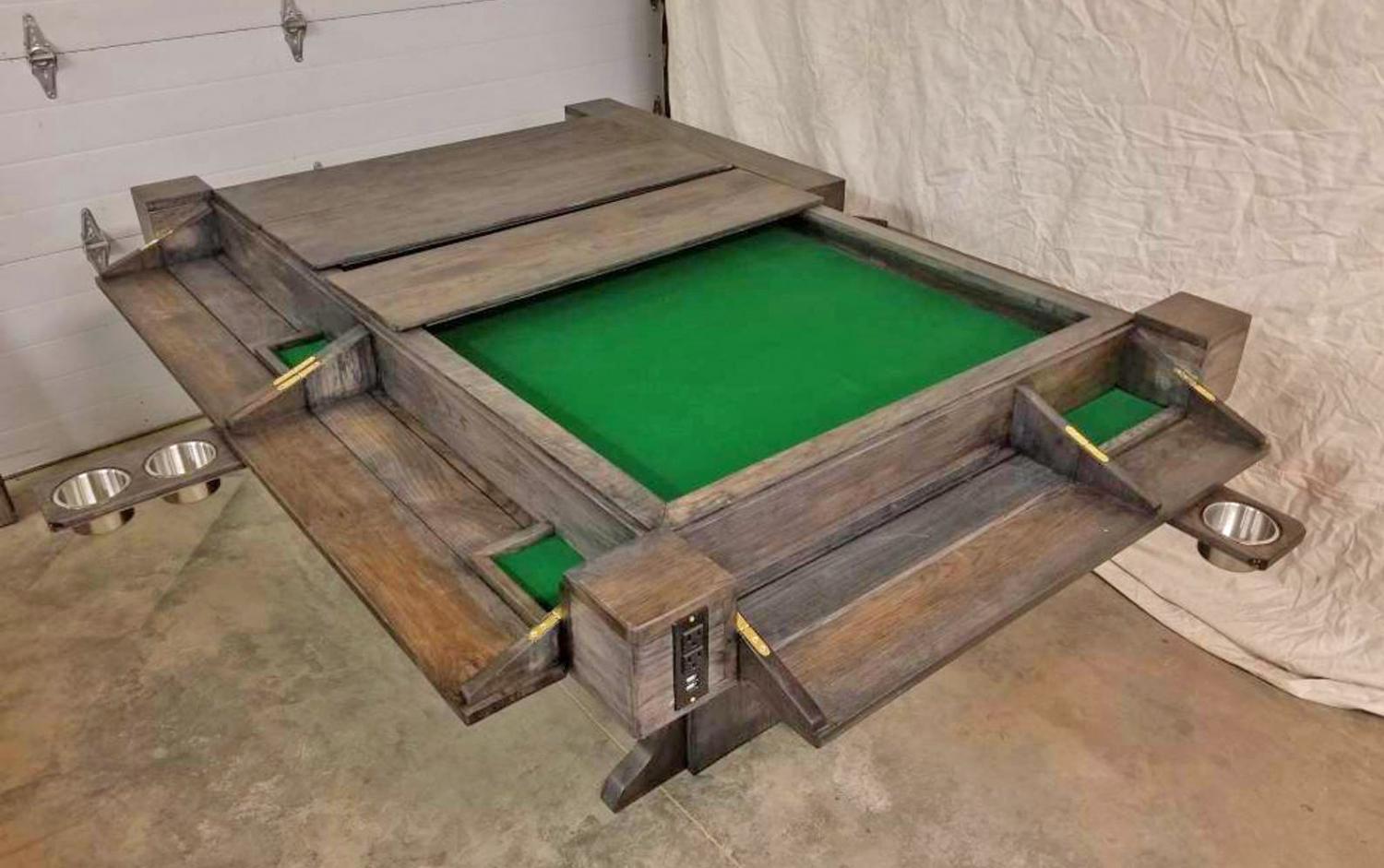 Some of the tables come with an integrated LCD digital game board screen.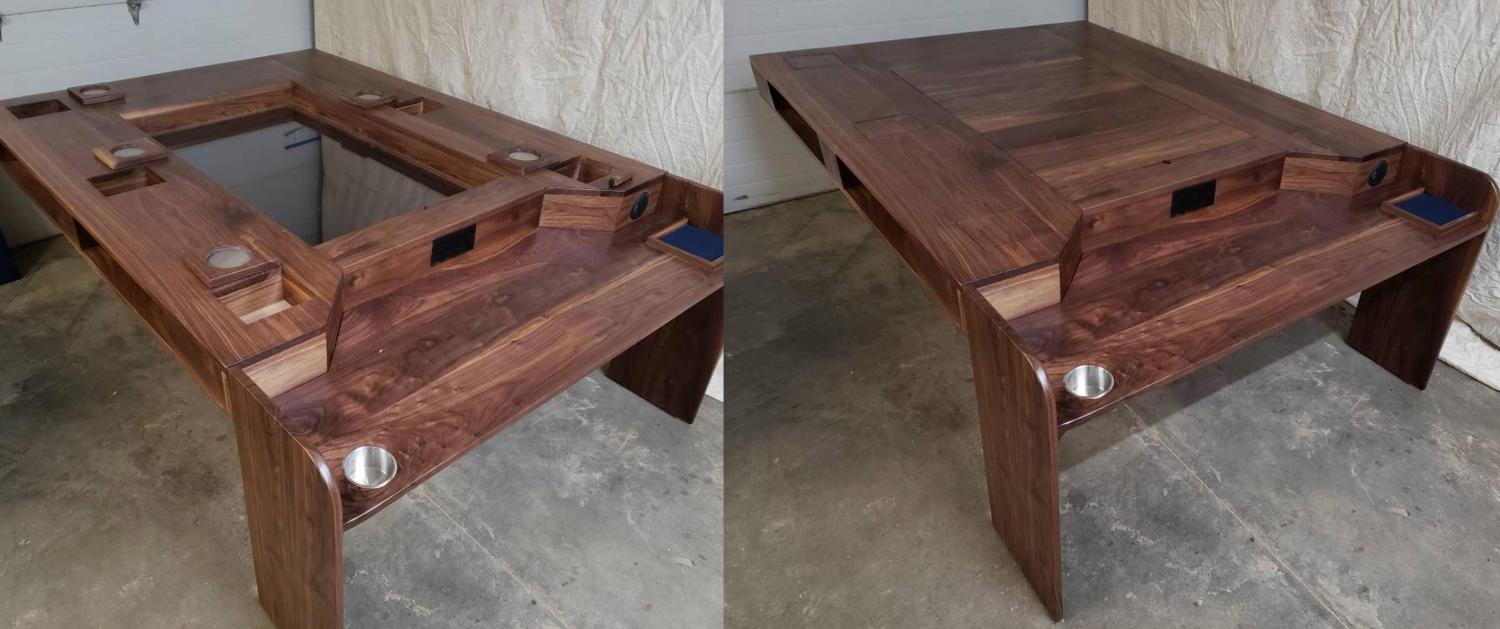 Images courtesy of KremaDesigns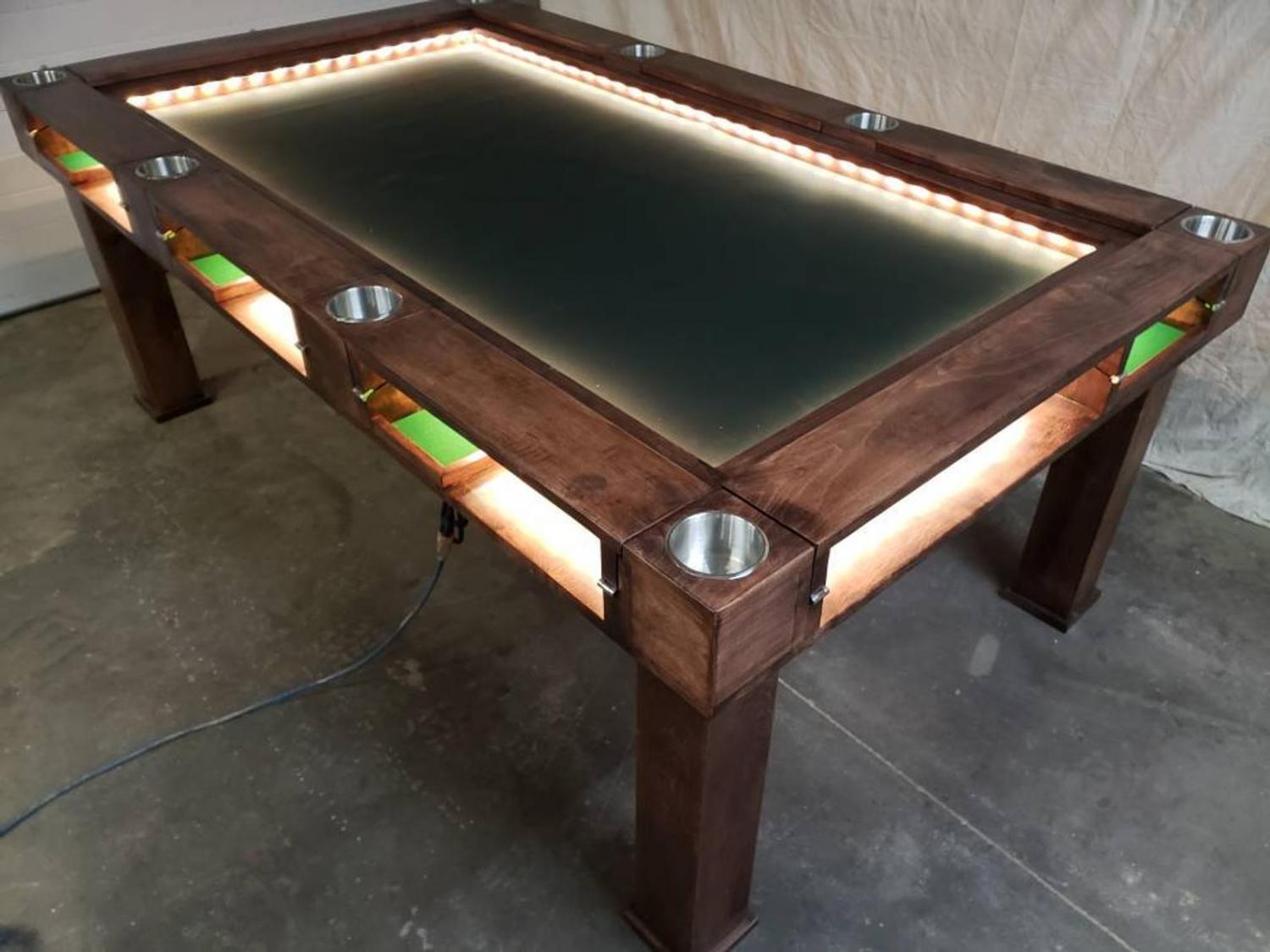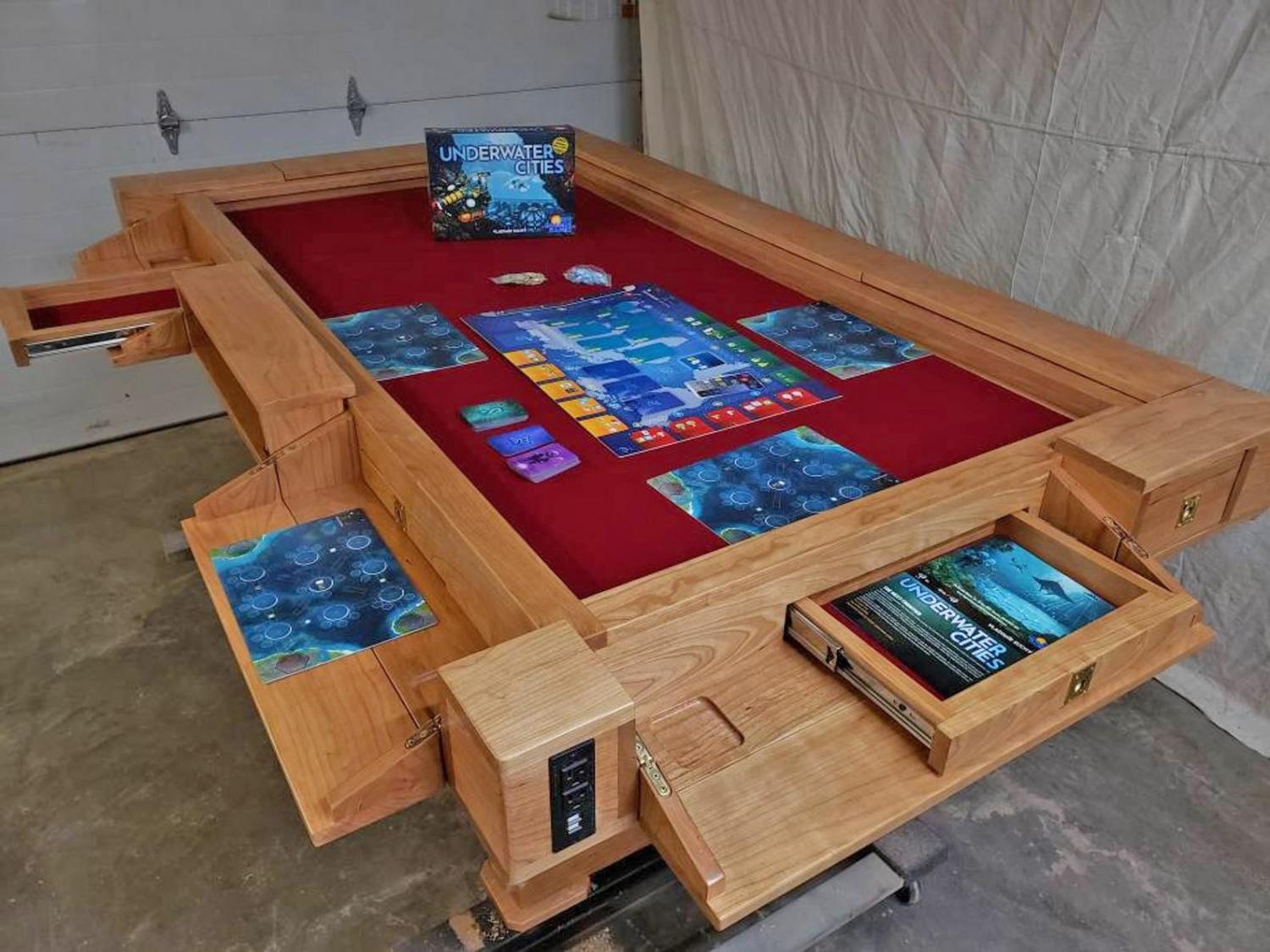 Some of the tables have a special spot for the head runner of the game.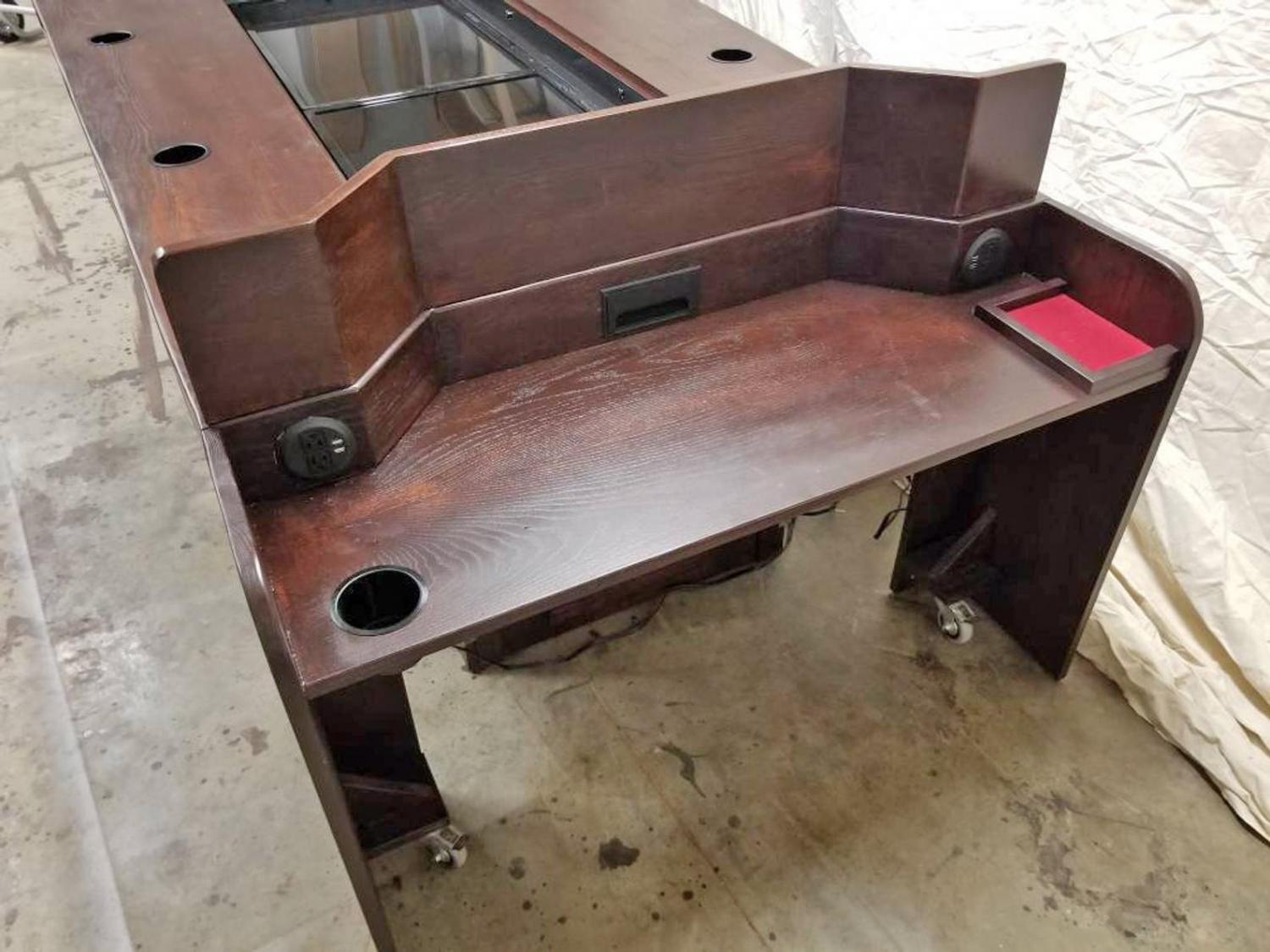 Images courtesy of KremaDesigns