There's Now a Floating Picnic Table You Can Use in a Lake or a Pool
By Ryan on 04/30/2021 3:59 PM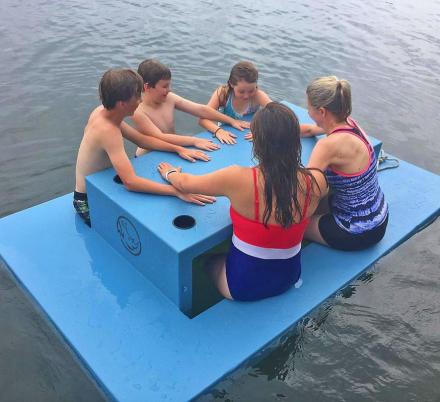 If you're not into the giant floating islands like the giant unicorn float, or the inflatable life-size speed boat, and prefer something a little more cozy and organized, you're interest may be peaked by this unique floating picnic table. It gives 4 comfy spots to sit, along with a nice flat table top where you can drink, play games, and more while out on a lake or even in a pool.
The floating picnic table is made with a super durable foam-like material that's very buoyant, stable, and lightweight. It weighs just 65 lbs when dry, and has a capacity of 600 lbs. The only issue I see is that it's not very portable as you can't fold it down any smaller. So unless you have a boat or a very large SUV that you can throw it into, it's going to be tough to get around. Though, it's probably best when left up at a cabin or getaway home on a lake.
On the side of the floating picnic table are two loops that you can use to tie it up to your boat, off the end of a dock, or to an anchor. Unfortunately, It's not recommended that you tow the lake picnic table behind a boat at all. You can also use these loops/hooks to attach a floating cooler beside the picnic table, so you won't run out of drinks while enjoying the sun and the water.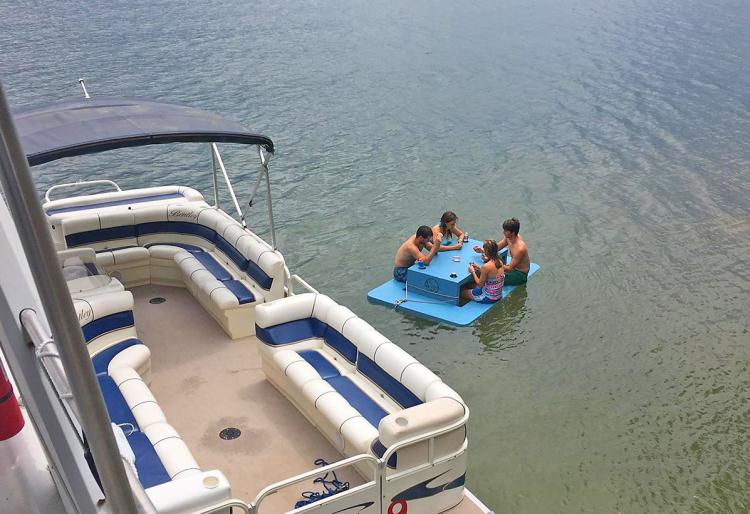 Even tough there's really only enough spots for 4 adults or probably 6 kids, the sides also have large edges where you can sit more kids or adults. Though, with the water-based picnic table having a weight capacity of 600 lbs, you can try that out at your own risk.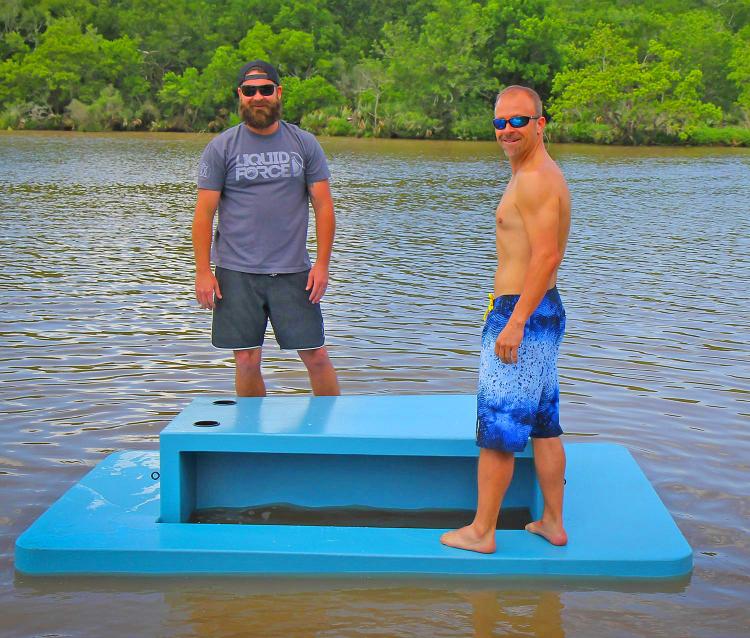 Perfect for card games in the pool or lake, the floating picnic table is blue in color, it weighs 65 lbs, measures 8 feet long x 5 feet wide x 1.6 feet tall, and can easily be placed in and taken out of a pool or lake with just 2 people holding onto it at each end. The unique pool/lake toy is made by Rhino Building Product's.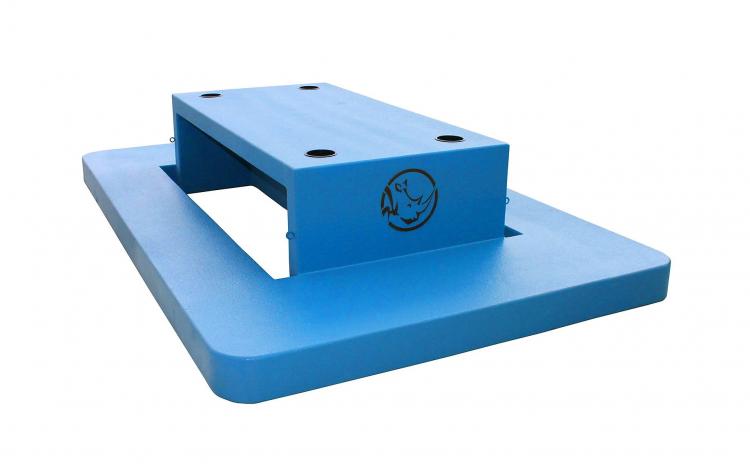 The floating picnic table even has 4 cup holders integrated right into the top of the table (1 in each corner). This way someone won't accidentally swipe someone's drink right off the table when they lose in a game of water cards!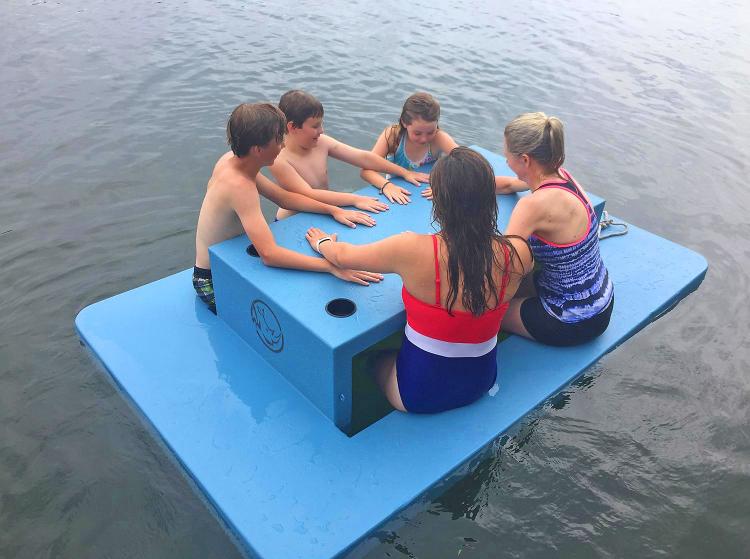 Check out the floating picnic table for use in a lake or pool in action via the video below.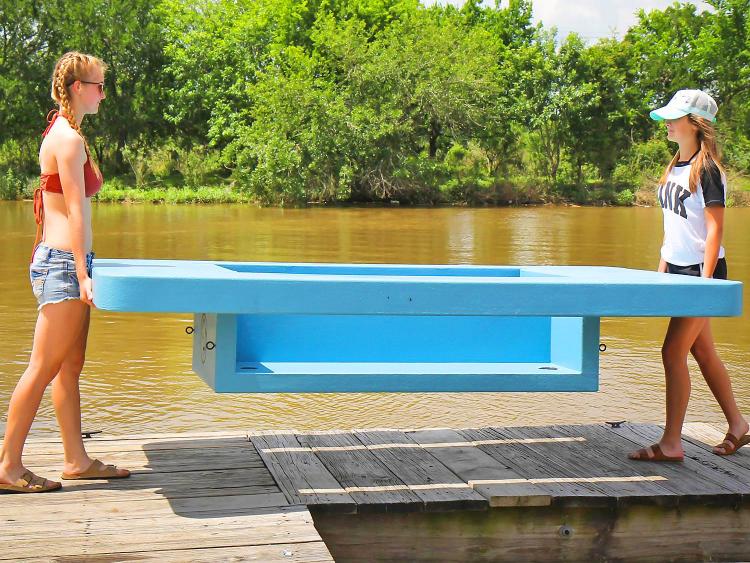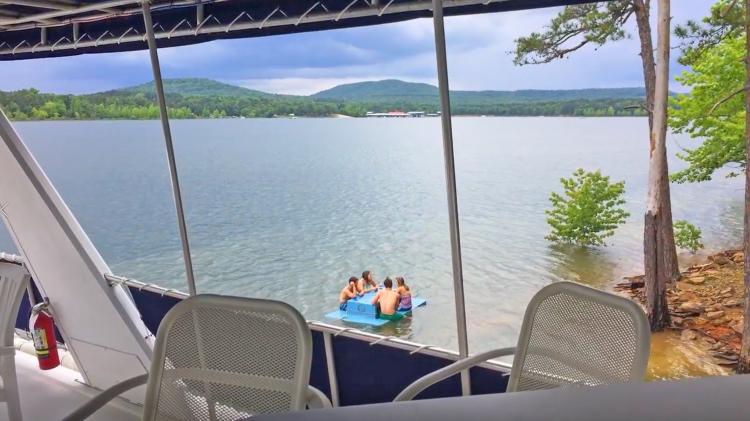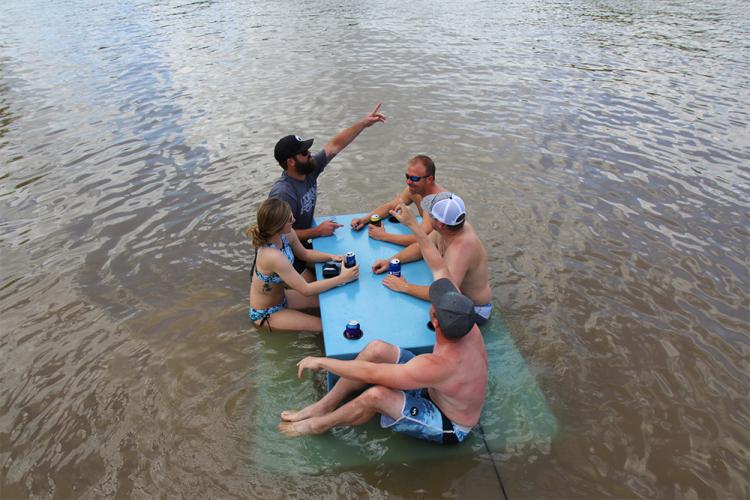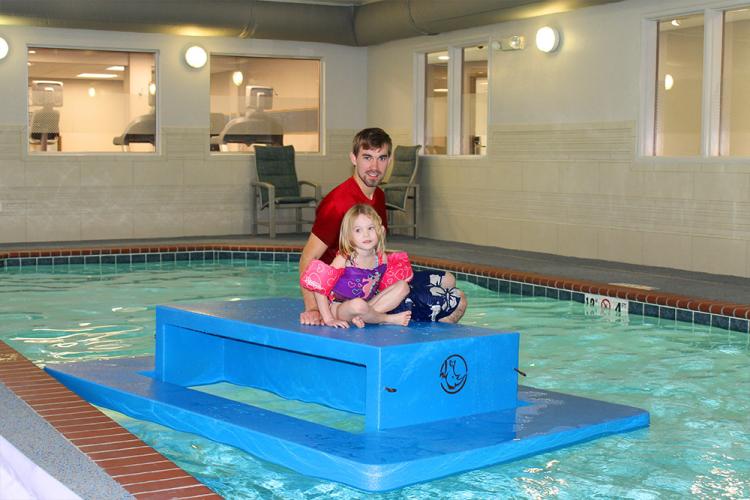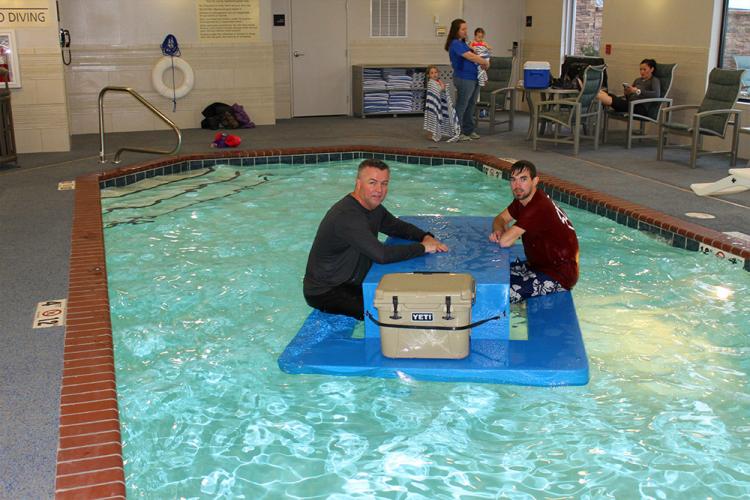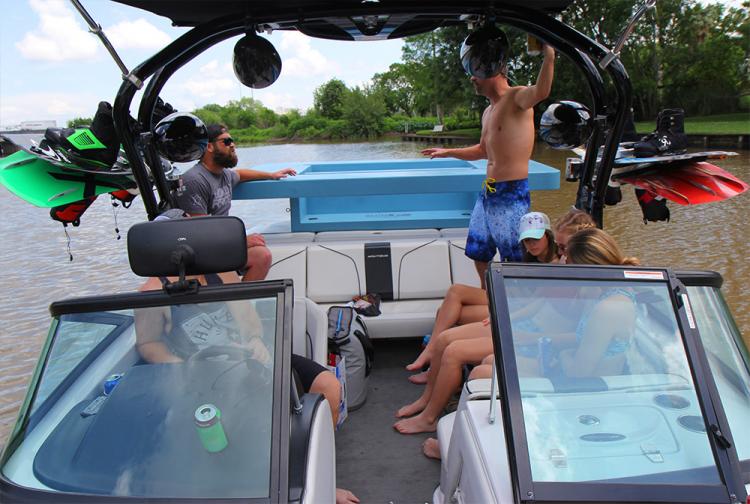 The same company also offers a round floating picnic table that you can use with an optional umbrella!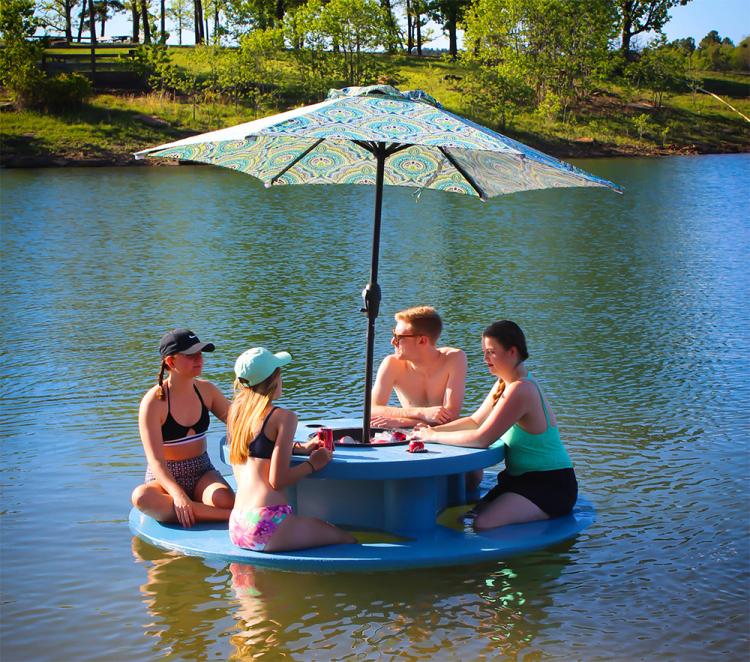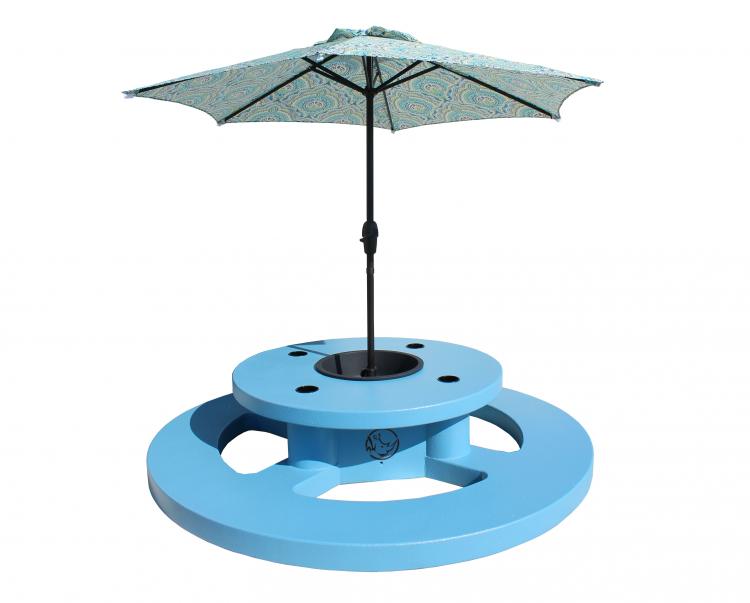 Or get their floating cooler island that holds your cooler in the pool or a lake, plus it's surrounded by cup holders!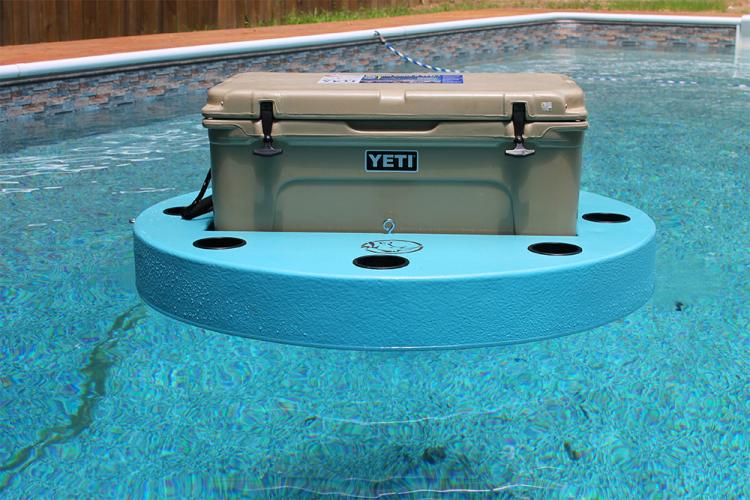 Subscribe To Our YouTube Channel