Giant Unicorn Lake Float Seats Up to 6 Adults
By Ryan on 12/16/2018 8:55 AM (Updated: 02/26/2019 8:02 PM)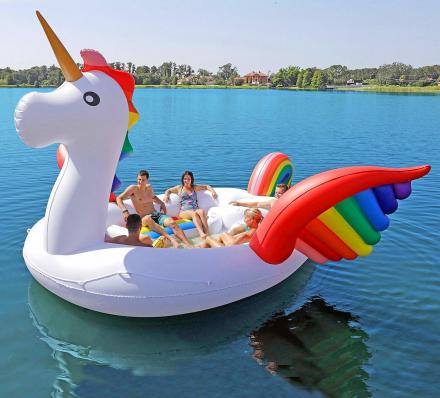 If you have a lake property or river property and you don't have a giant inflatable toy to go on it, you're doing something wrong. If you don't want to invest as heavily as this giant floating rock climbing wall, or giant yacht slide might require, this giant unicorn lake float might do the trick. It'll not only make relaxing on the water that much more magical, but it'll also take your party to that next level where the beer flows like wine!

Versions:
Unicorn | Peacock |Flamingo
This unicorn lake float seats up to 6 adults, but we all know you're going to end up packing 15+ people on it. The floating unicorn's giant size will most likely require a lake, river, or ocean, but if you just have to use in your pool, don't expect much of any other space to be open for swimming.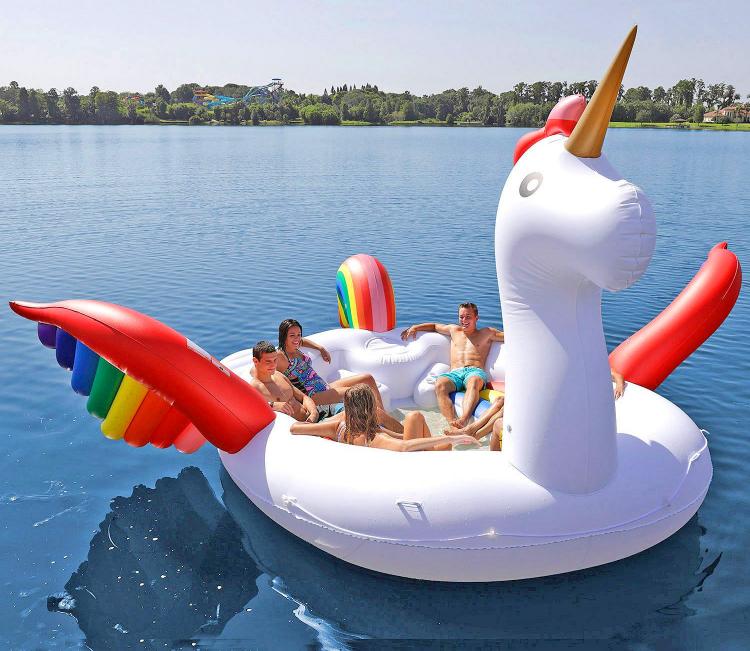 The giant inflatable unicorn float has an amazing 1,320 lb capacity, along with six cup holders, and a built-in platform to walk about and hold a few coolers of the nectar of the Gods. Sure there should probably be around 20 cup holders, allowing everyone to have 2 or 3 drinks to themselves, but it's only a floating unicorn, not a floating leprechaun. All your wildest dreams can't come true, just a few them...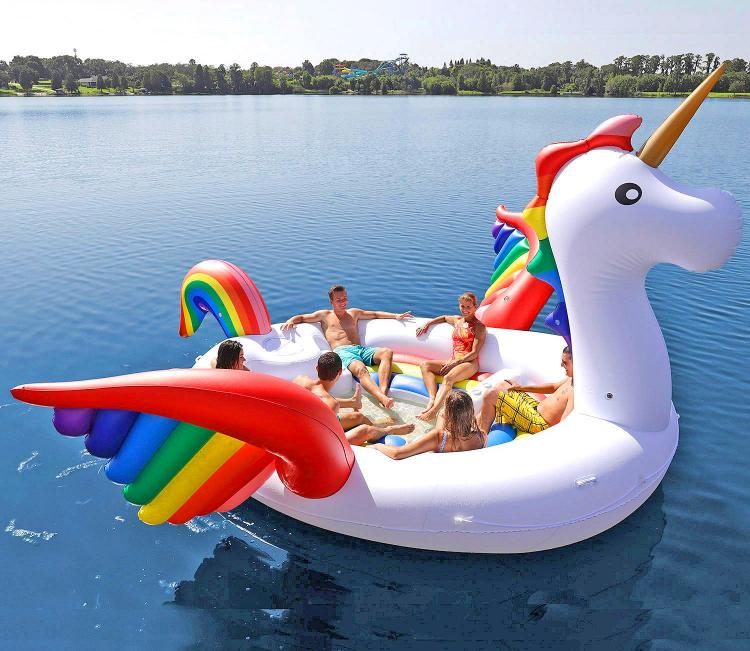 The giant animal lake floats come in three different styles, a giant unicorn, a giant flamingo, and a giant peacock. Both the giant flamingo and peacock both have built-in coolers to store the goods, though unfortunately the unicorn does not.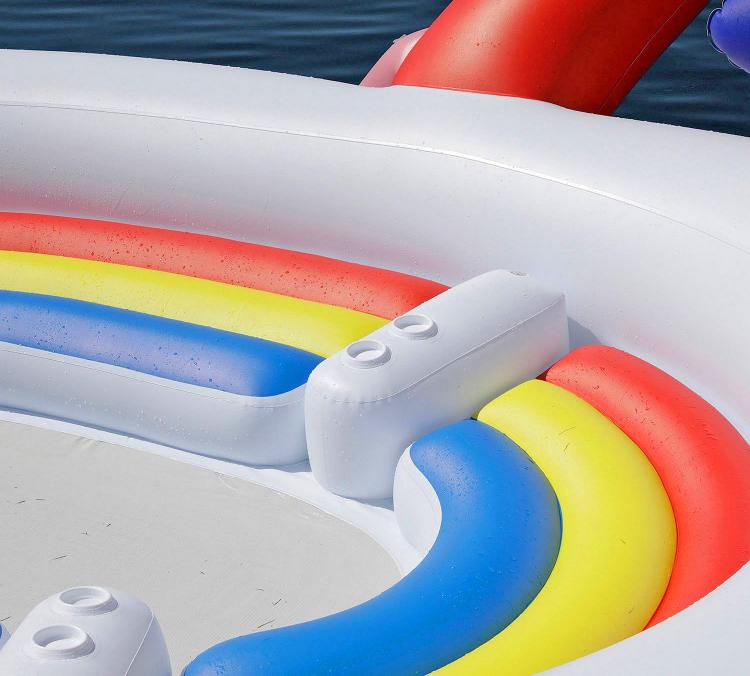 The giant unicorn lake float has a giant head and horn that looks to protrude 5-10 feet above the platform, two giant rainbow wings that protrude from the sides, along with a giant rainbow tail that comes out the back of the unicorn. The inside features rainbow colored seating, and plenty of leg space for everyone while they relax on the water.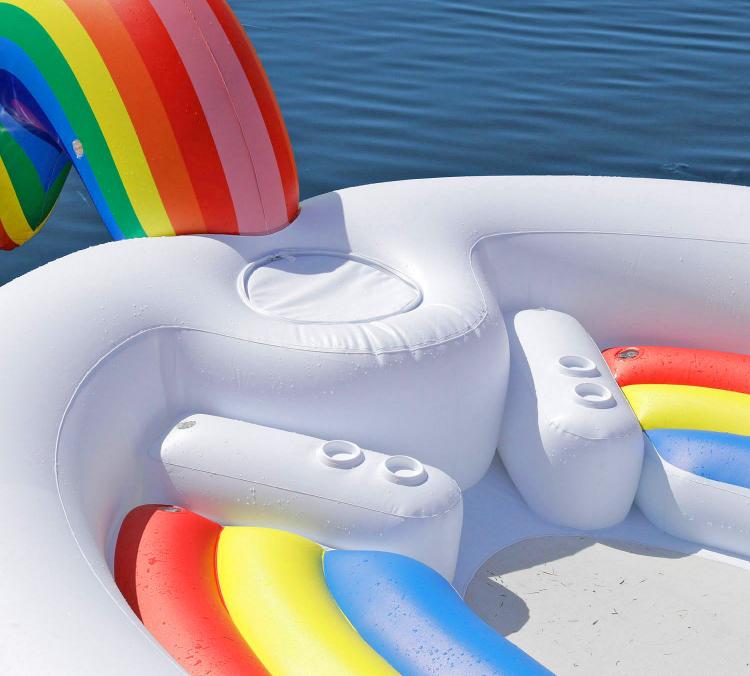 I bet if you fell asleep on this beast and let it gently float on the water, you would wake up in a sparkly and glittery alternate universe where this float leaves a rainbow-colored wake behind it. One can only dream...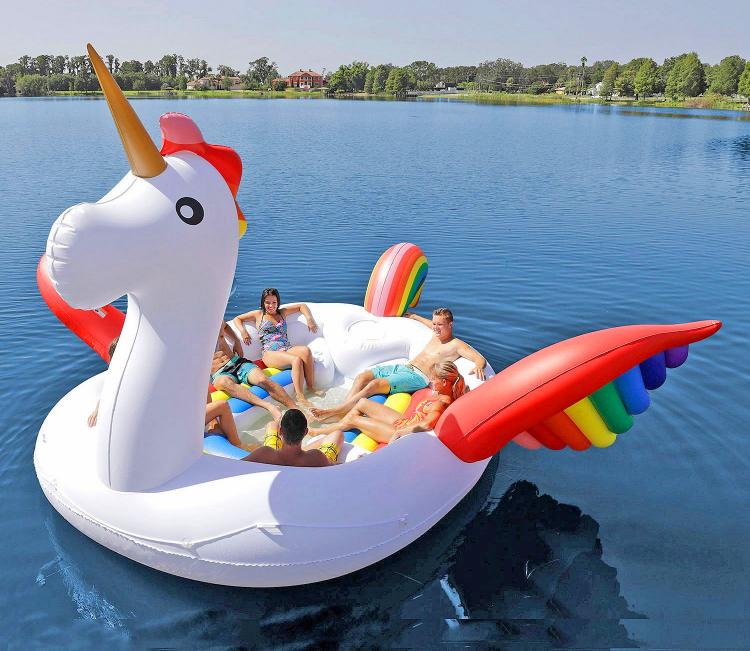 The party doesn't start until the giant unicorn float arrives. And then it goes all night. And since it holds up to six people, there's magic for everyone. If you love mythical creatures you are going to love this inflatable.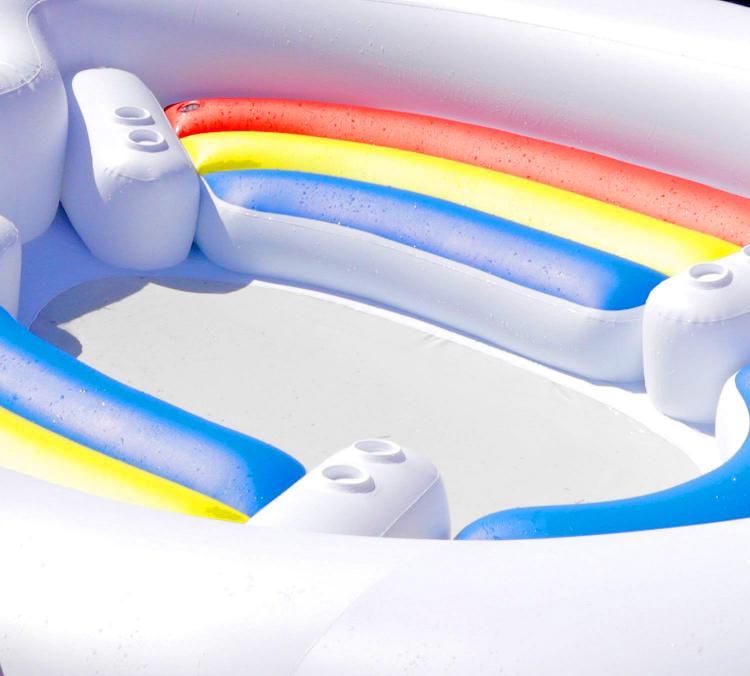 It's like a giant mythical pleasure boat for you and five friends. Float to an unknown enchanted land somewhere far far away.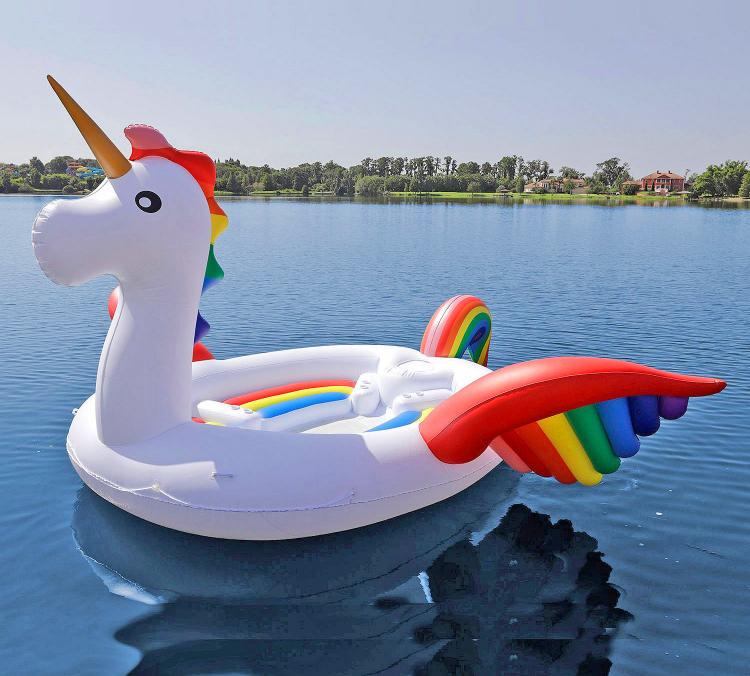 Check out the giant peacock and flamingo lake floats via the images below.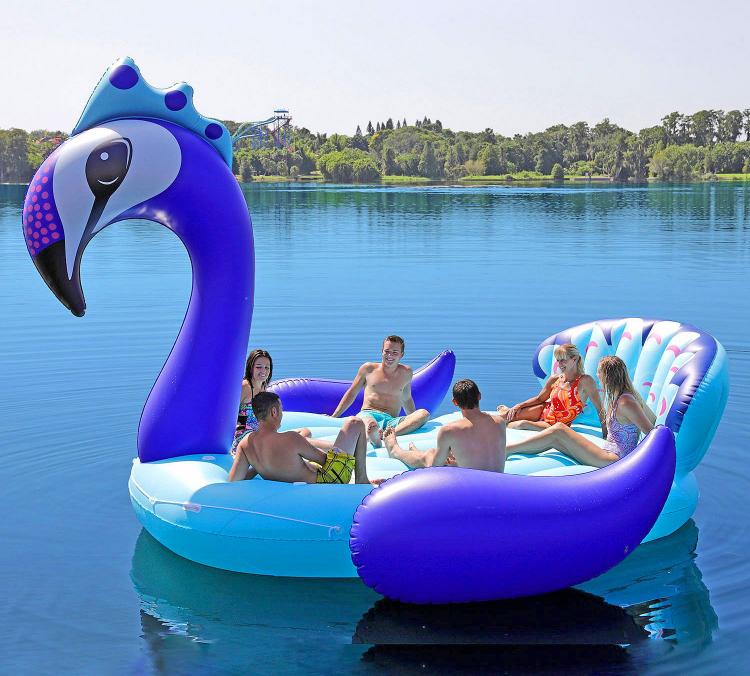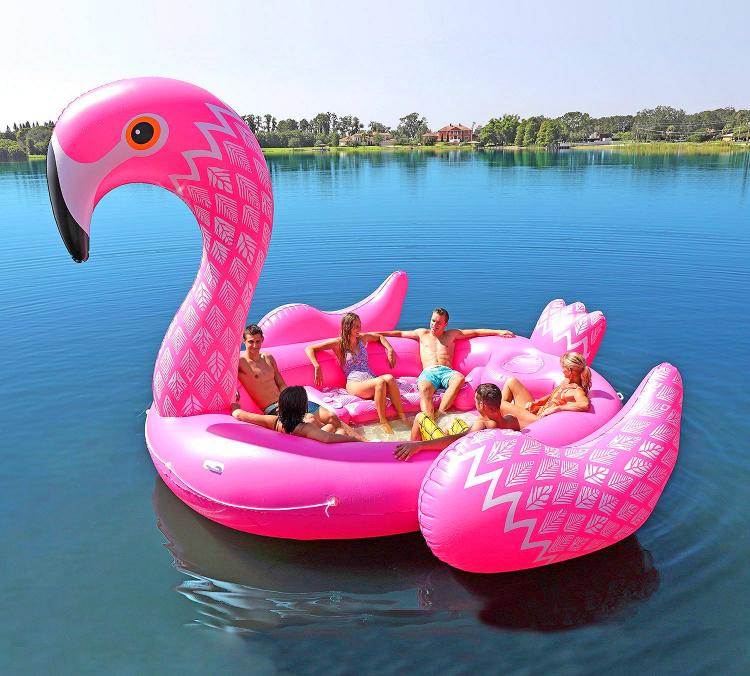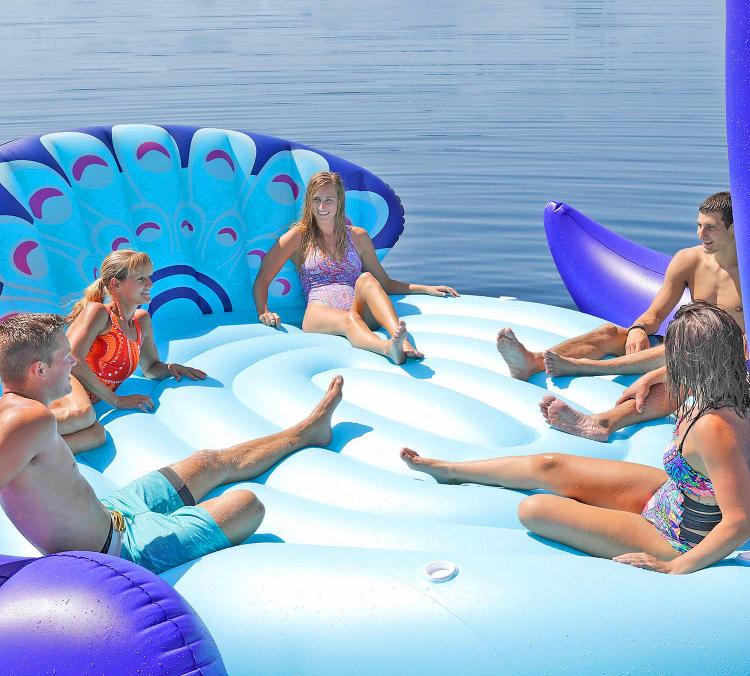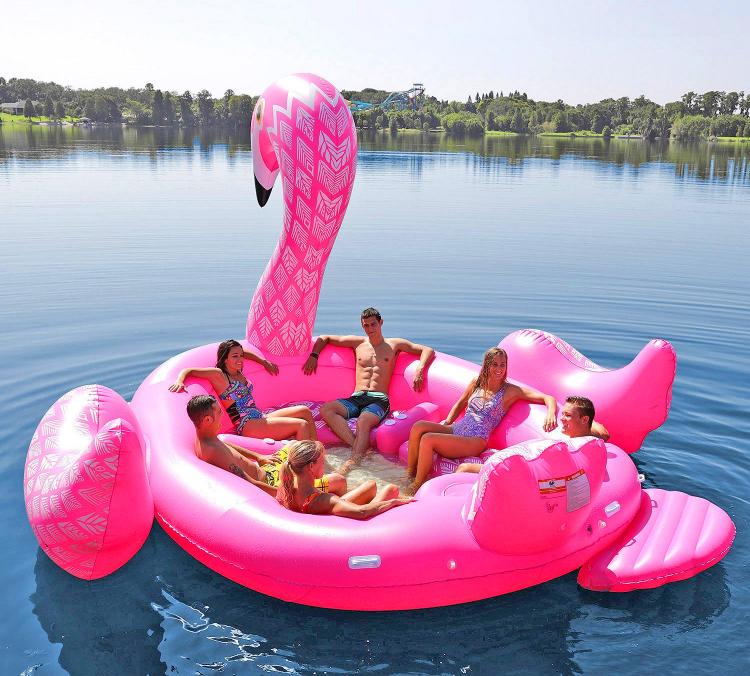 Subscribe To Our YouTube Channel