Giant Lake Inflatable Rock Climbing Wall and Slide
By Ryan on 02/17/2017 12:39 PM (Updated: 02/21/2018 10:29 AM)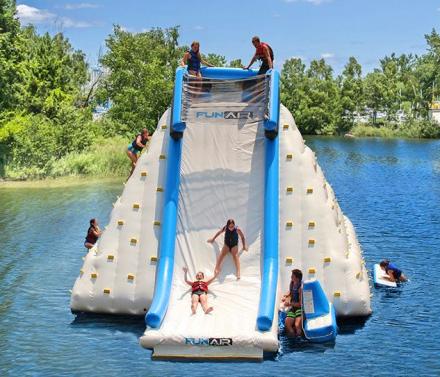 Sure, there's no shortage of cool water toys to play with while swimming in a lake, like a floating trampoline, a giant floating volleyball court, or generally anything giant is going to be pretty awesome while on a lake. This company makes a giant inflatable rock climbing wall that doubles as a giant slide that you can go down after climbing to the top.
Called the Glacier Extreme, the giant inflatable rock climbing wall stands a massive 17 feet tall and has three different climbing walls that you can climb up which all have a varying degree of difficulty. If you're looking to get the top the fastest, you're going to want to go up the back-side, but if you're looking for more of a challenge, either side will prove more difficult.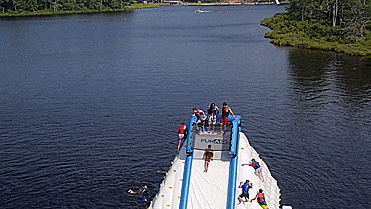 A patented RapidFlate inflation system will inflate the giant rock climbing wall 6x faster than with standard valves, which means you can get it out on the lake and start climbing and sliding that much faster. The same RapidFlate system will also allow for extremely quick deflation for when you're ready to take it off the lake.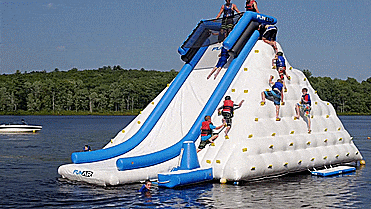 Each purchase of the giant lake-based climbing wall comes with a RapidFlate blower and electric pump to quickly inflate/deflate the wall, as well as a set of sea stairs and 3 drop-stitch entry mats that let you easily get out of the water and onto the climbing wall. The sea stairs and entry mats also makes it easy for kids of all abilities to hop on and use the climbing wall and slide.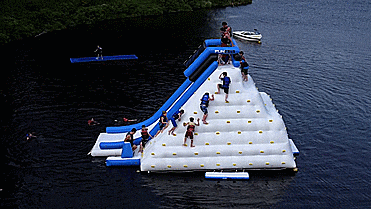 The giant inflatable rock climbing wall and slide is made from 0.9mm 28*26 1000 denier PVC with FR along with stainless steel hardware and no-rot netting. The device takes just 20 minutes to fully inflate, but will take around 6 hours to fully unpack, inflate, transport, and anchor in the water. Luckily, the giant climbing wall can stay in the water all season long. Once fully inflated, the Glacier Extreme will weigh 1,155 lbs, and measure 16 feet 11 inches tall x 30 feet 3 inches long x 20 feet 2 inches wide.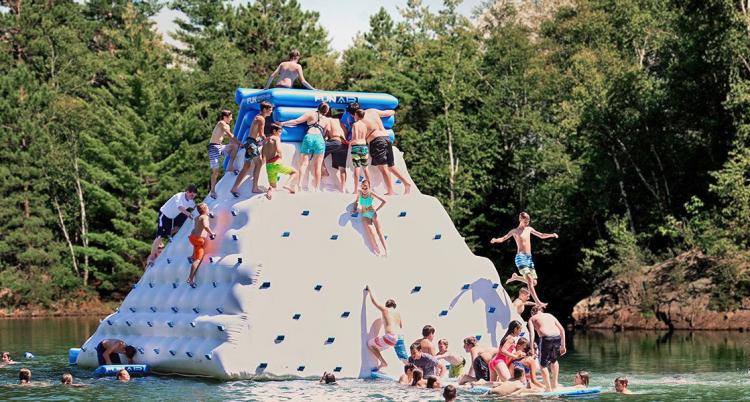 Check out the giant inflatable lake rock climbing wall and slide in action via the video below.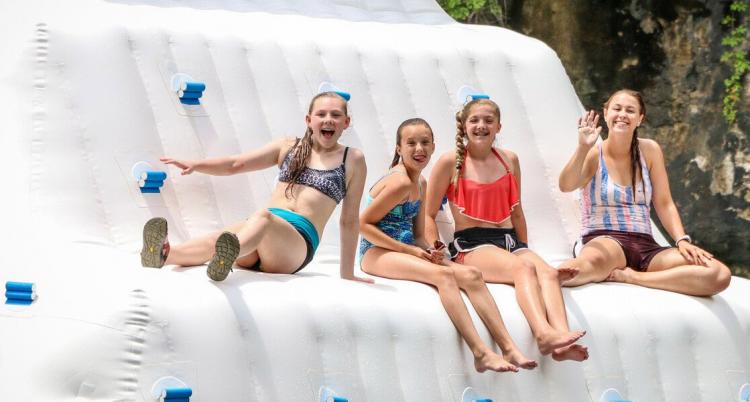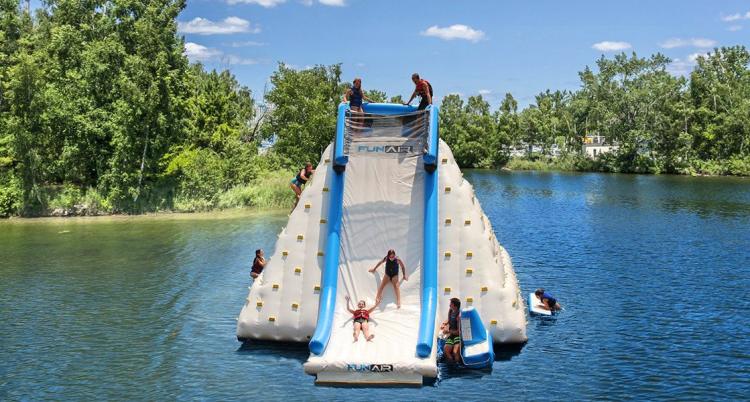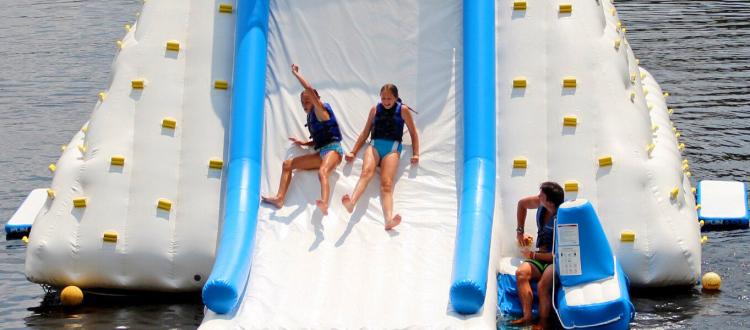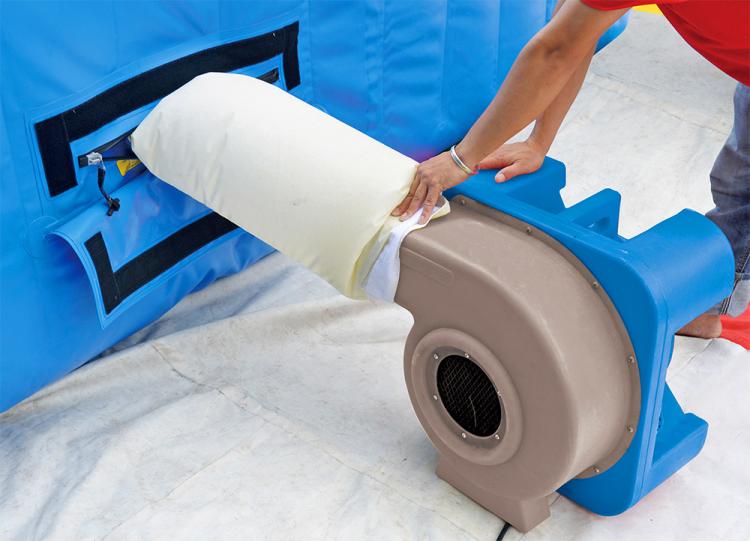 Subscribe To Our YouTube Channel