This Company Makes Giant Slides and Rock Climbing Walls For Your Yacht
By Ryan on 07/08/2020 10:52 AM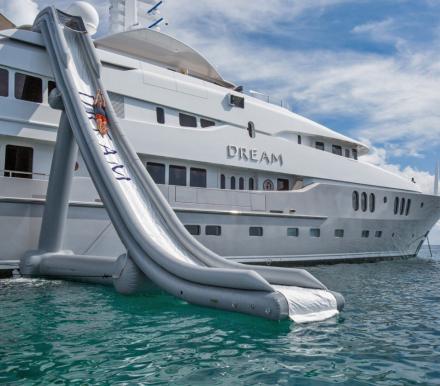 Does your yacht not bring you enough enjoyment? With all the luxury and mobility that your yacht offers, sometimes all that time sipping scotch that's worth more than your college tuition per shot, all the orders you decree upon your yacht butlers, and all of the lavish yacht parties filled with endless amounts of coke and fake breasts can get a little old. Why not spice up your yacht life with a slide that offers a quick and safe way to enter the water your vessel stays afloat on.

There's also a yacht climbing wall
No longer will you need to injure yourself every time you want to get in the water from atop your boat, instead of jumping from 100 feet up into what then becomes essentially concrete after reaching terminal velocity on the way down, you can safely slide your uncared-for body into the water on the safety of a slide.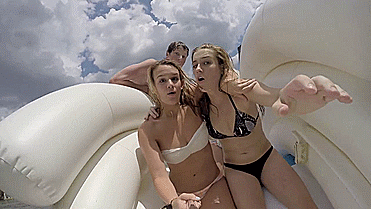 Made by FunAir, a company that makes toys and thrill products for yacht owners, the inflatable yacht slide is one of a few products that FunAir offers, with another being a climbing wall that you can attach to the side of your yacht, so that once you've gone down the slide, and the elevator on your yacht has broken and is currently being repaired by one of your level 3 butlers, you can climb your way back up to the top.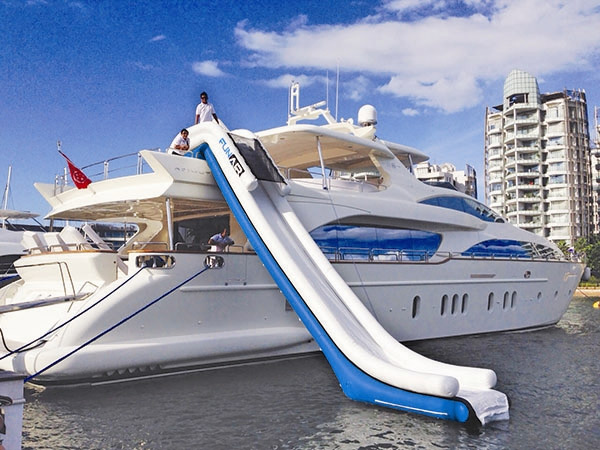 The inflatable yacht slide measures 14.7 feet long, comes with a repair kit that one of your butlers should be able to help you with, has an easy access set of inflatable stairs, is easily setup by attaching it over the railing of your main deck, and is able to fit railing heights that measures between 13 feet 8 inches to 18 feet above the water line.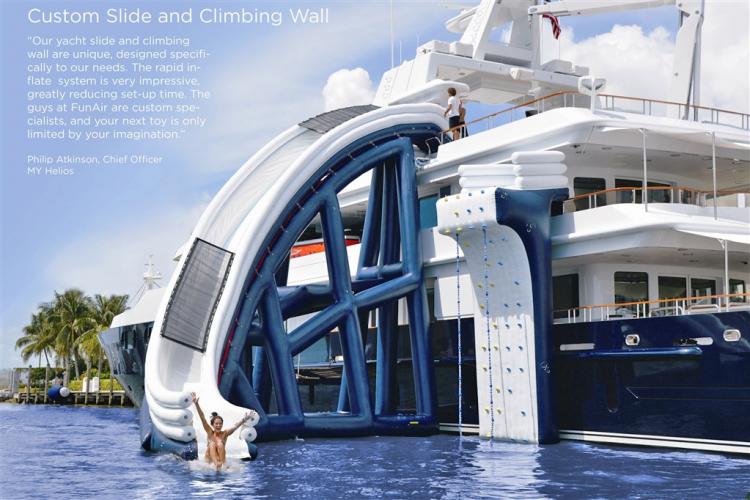 Check out the inflatable yacht slide in action via the video below.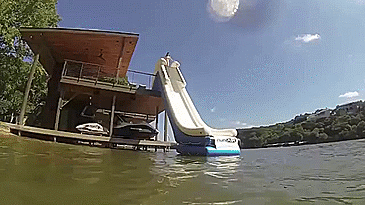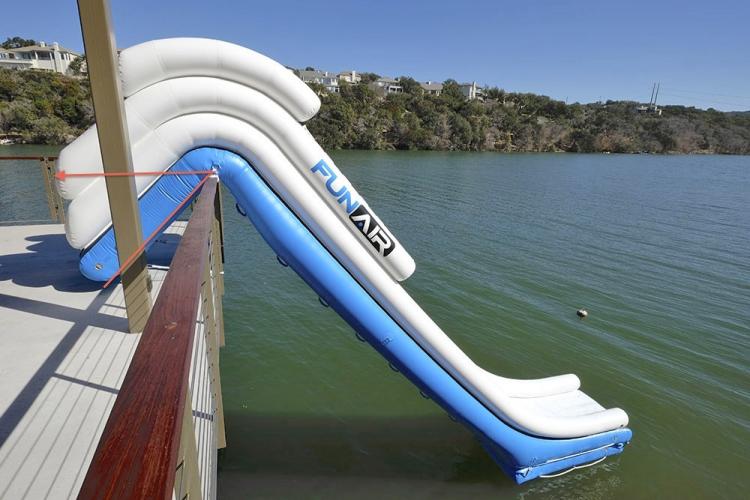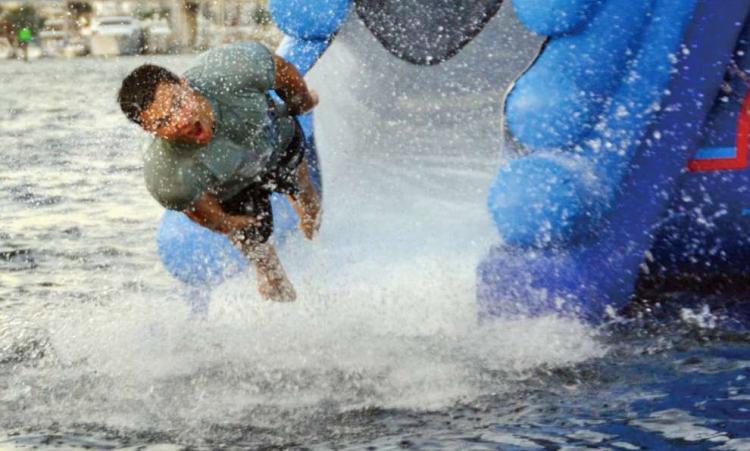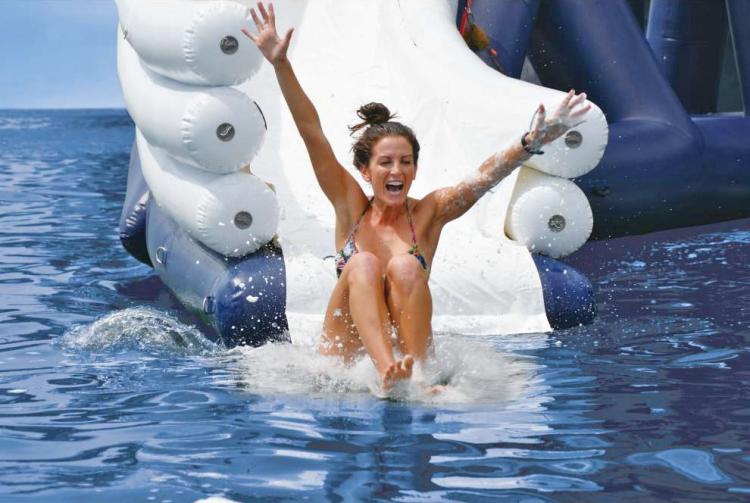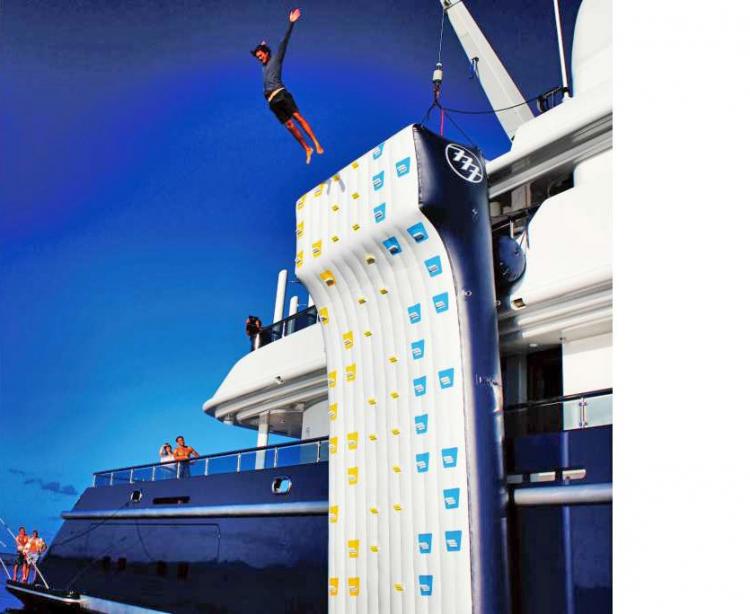 Subscribe To Our YouTube Channel