Inflatable Floating Island Seats 10, Features Integrated Cooler and Shade Canopy
By Ryan on 06/04/2019 1:32 PM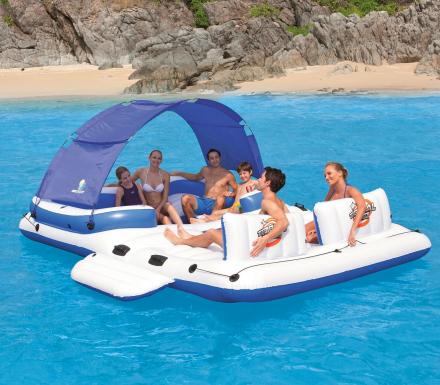 What's better than staying on a remote island with a group of friends in tropical weather? I would say probably having this inflatable island that can support up to 6-10 people, and offer a full suite of features including an on-board cooler, a removable sun-shade, along with extra-wide pillow backseats.
Known as the CoolerZ Tropical Breeze Inflatable Floating Island, the unique party float allows you and many others to create your own personal island of relaxation and cocktails, and float around aimlessly on a lake or at sea without a care in the world... Other than keeping your eye on a shoreline to make sure you don't drift off into the middle of the ocean.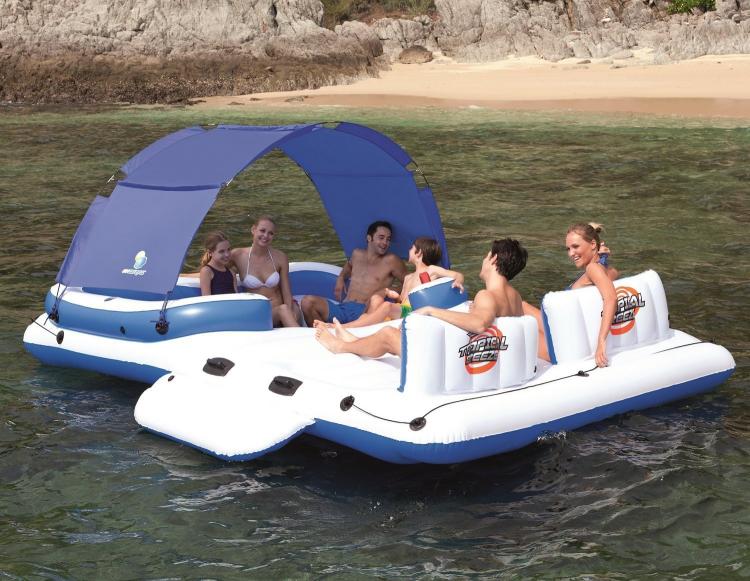 The tropical island inflatable lounger comes with 6 cup-holders so you'll never be in a seat without somewhere to put your drink, and has easy entrances on both sides of the device to easily get in and out of the water.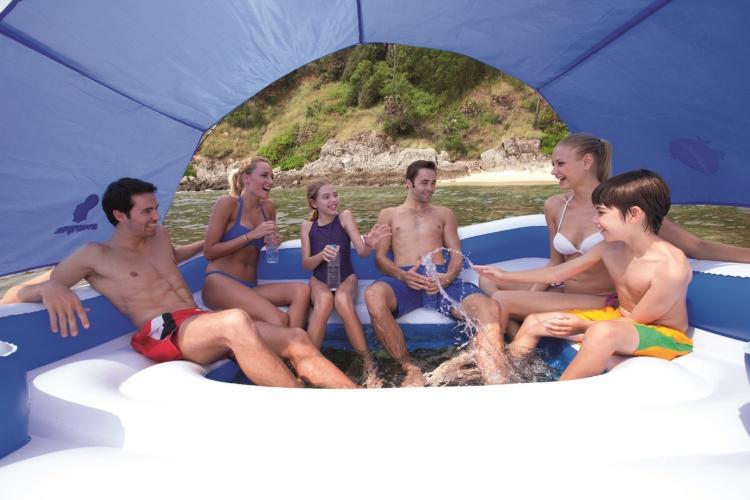 Under the sun-shade is a large circular seating area where you can rest your feet in the water, whereas the other side of the float has two lounging seats with large back rests.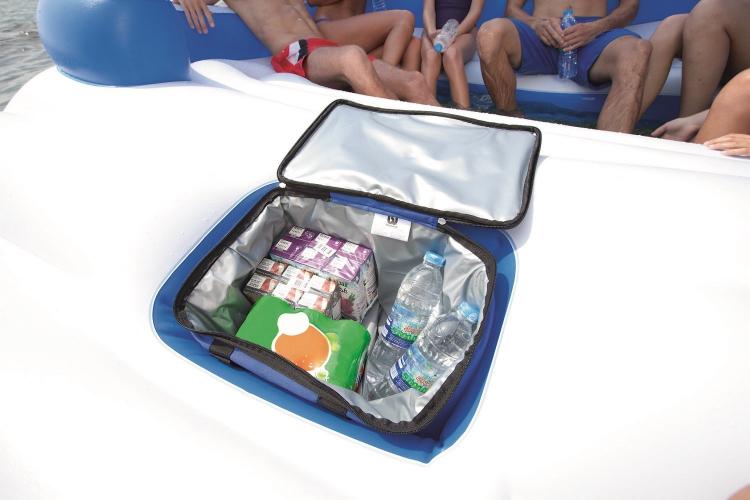 A removable cooler bag lets you remove and insert a compatible cooler into the inflatable so that you can easily fill it with ice and beverages without having to transfer them into it once you get on the float.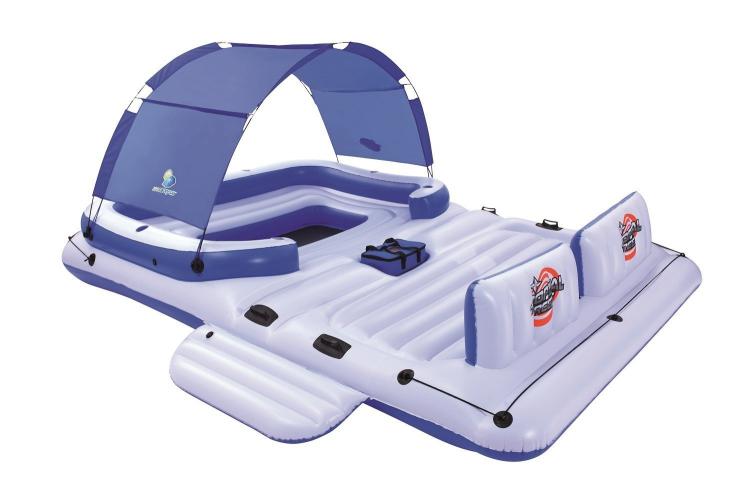 When fully inflated the giant tropical island inflatable lake lounger measures 153 inches long x 108 inches wide x 29 inches tall.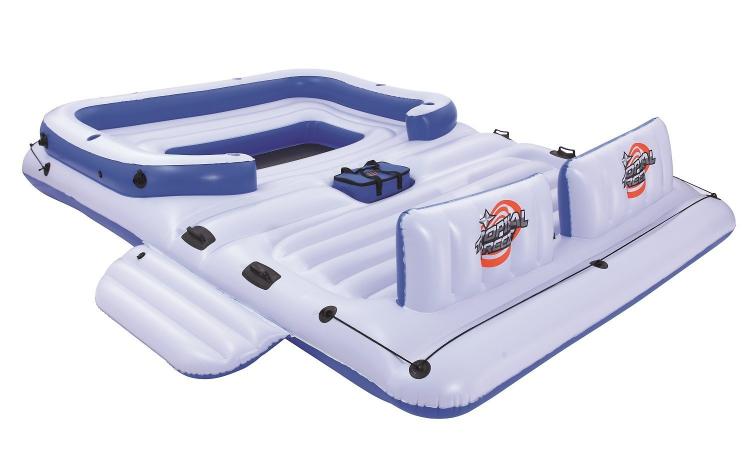 Check out the Tropical Breeze floating island party lounger in action via the video below.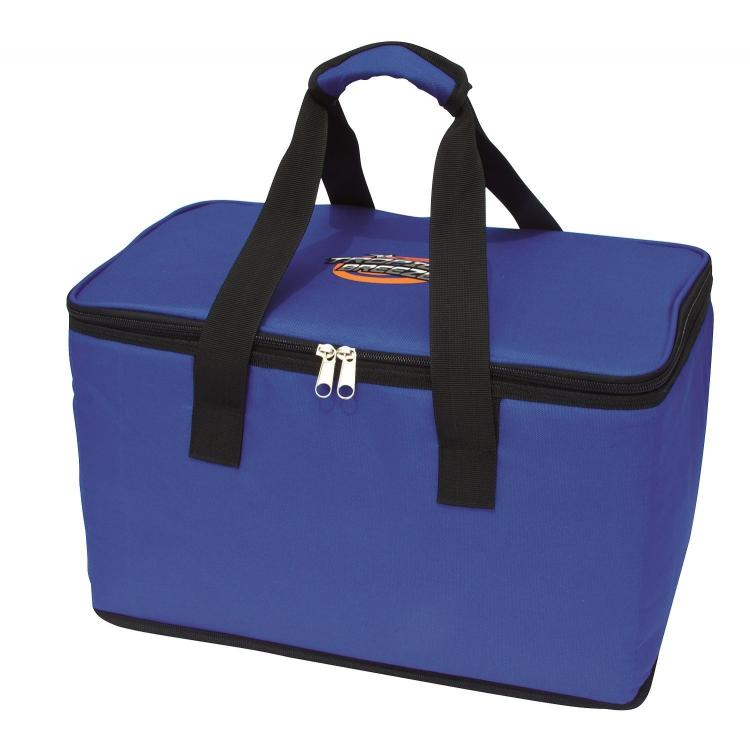 Subscribe To Our YouTube Channel