There's a Floating Card Table That Exists For Card Games In The Pool
Date Published: 05/20/2021 2:12 PM
There's nothing like playing around in the pool on a hot summer day, but there are a few drawbacks. It's really hard to play card games in the pool for one thing. Your cards tend to get wet and ruined by the time you deal them out. And sometimes you are just itching to play a game of pool poker. What can you do? well, the Swimline Game station set has you covered. It has everything you need for a game of pool poker, buoyant Black-Jack or any other card game you can think of.

Get a checker/chess board for the center
The set comes with two inflatable sling seats with drink holders, an inflatable game table and waterproof playing cards. The table and chairs can be connected with bungee ball ties if you want to make sure your game doesn't float away from you.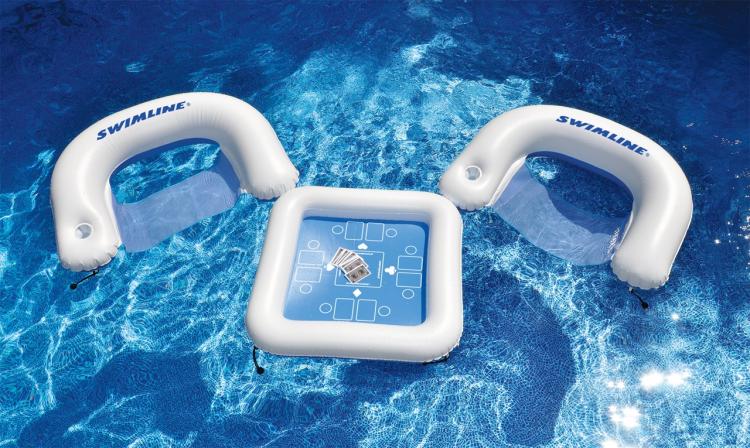 So get in the pool, have a seat and deal your friends in for a fun evening of cards in the pool. It doesn't get any more relaxing than that. You have sun, cool water and a good time. What more could you want? And your cards can get wet again and again, so you will always be ready to play.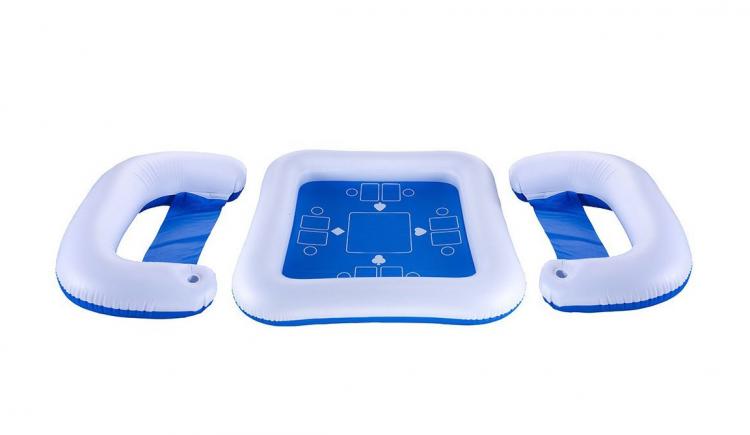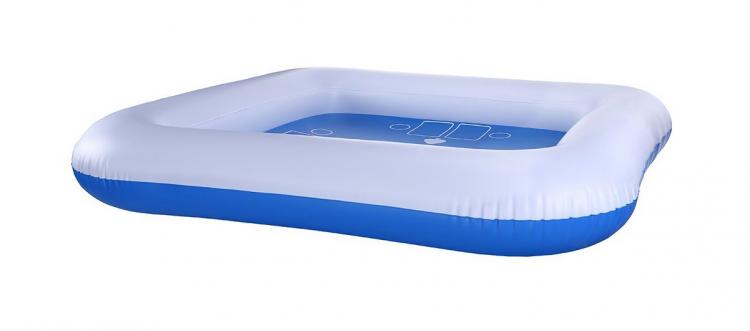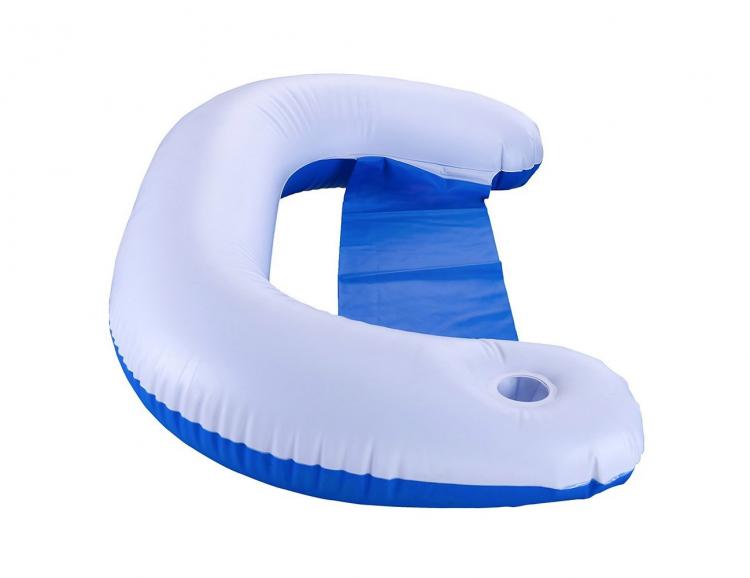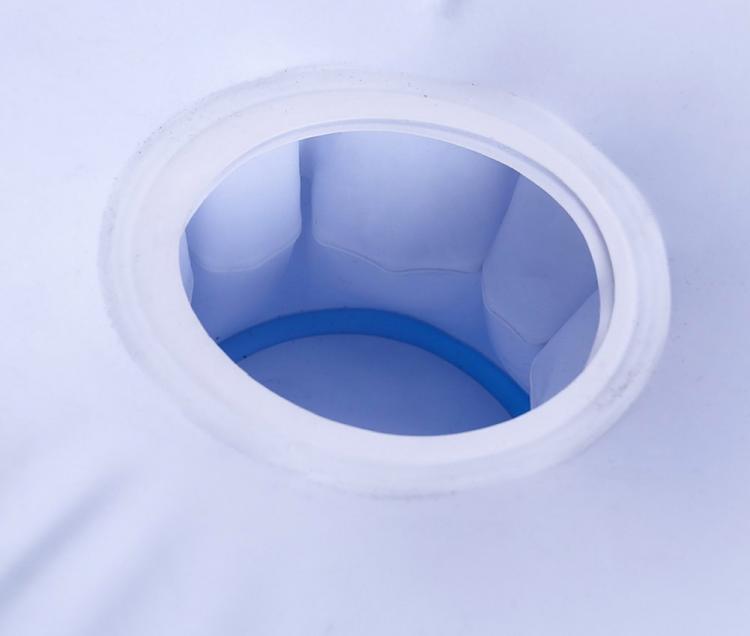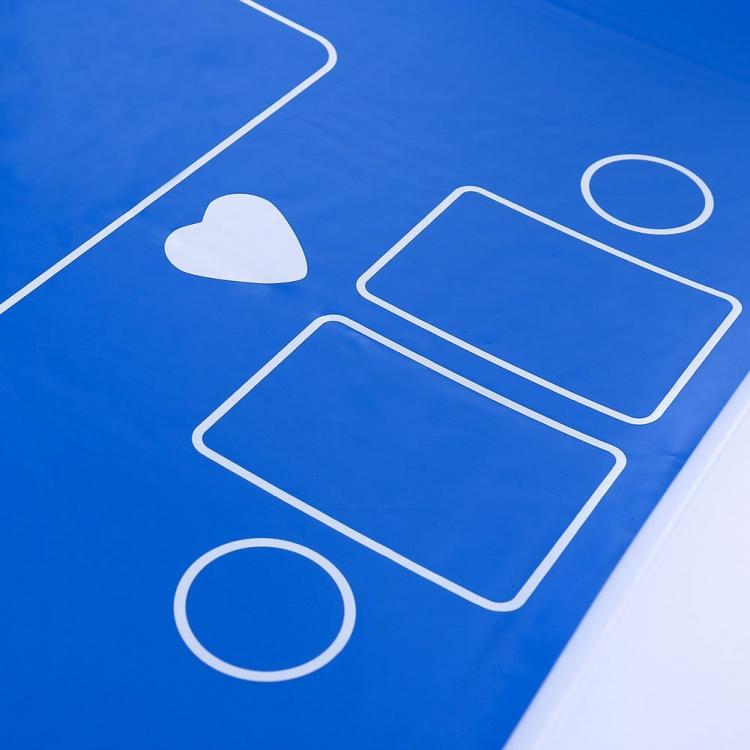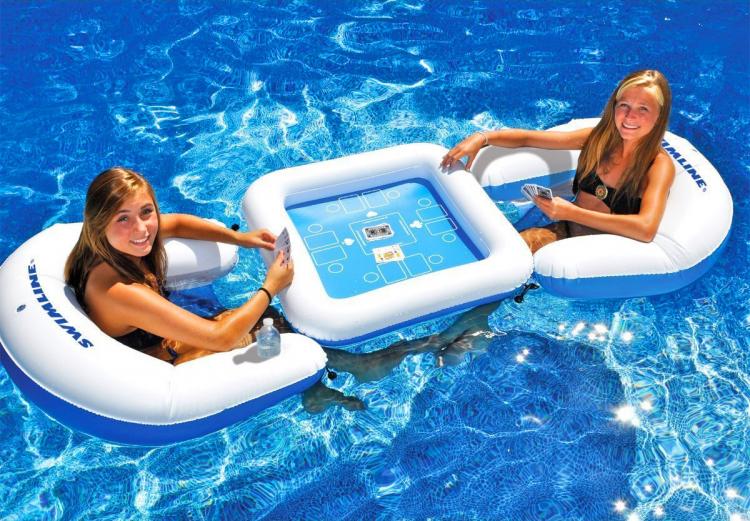 Not so much into cards or poker? You can also get a floating checker/chess board to place in the center of the floating card table do you can play floating chess or floating checkers while in the pool.