This Floating Card Table Lets You Play Poker, Blackjack, Chess, or Checkers In The Pool
By Ryan on 04/08/2022 8:38 AM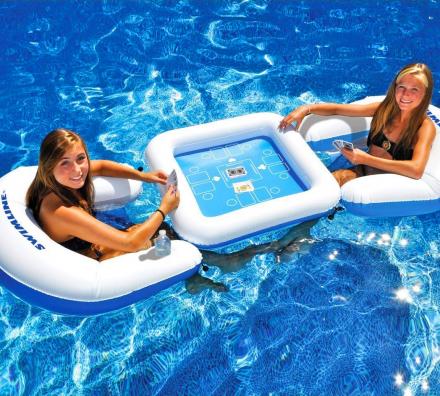 There's nothing like playing around in the pool on a hot summer day, but there are a few drawbacks. It's really hard to play card games in the pool for one thing. Your cards tend to get wet and ruined by the time you deal them out. And sometimes you are just itching to play a game of pool poker.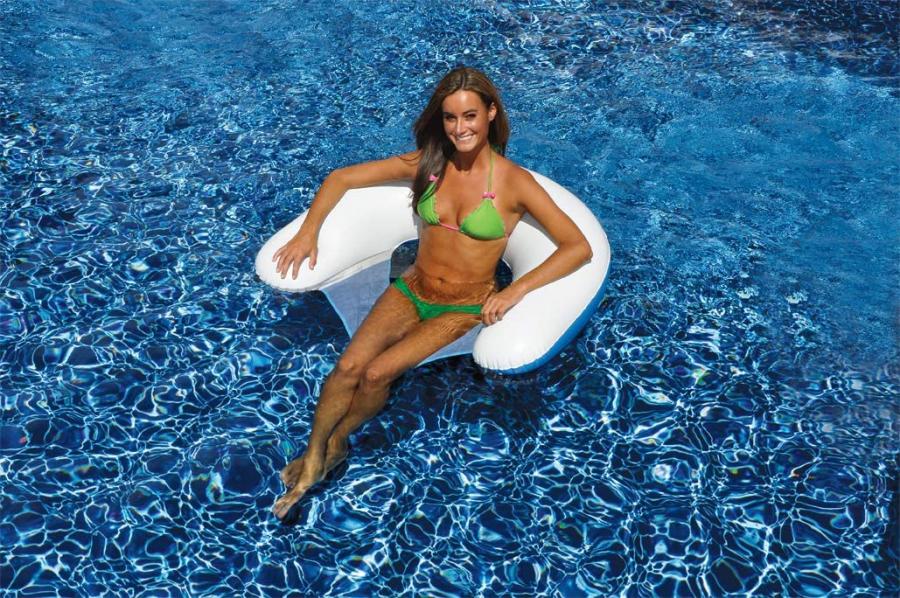 What can you do? well, the Swimline Game station set has you covered. It has everything you need for a game of pool poker, buoyant Black-Jack or any other card game you can think of.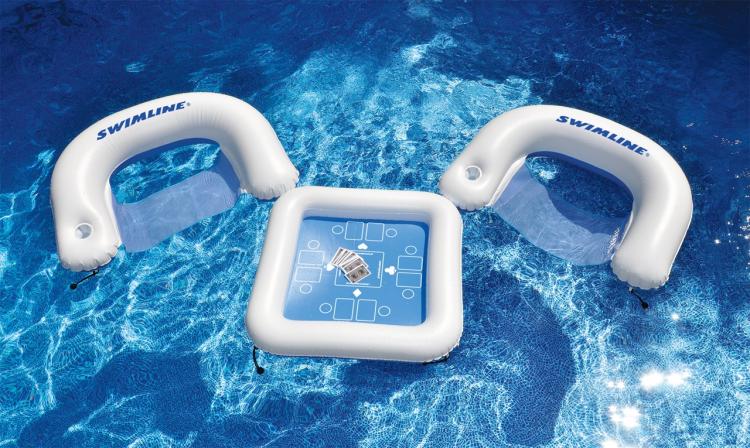 The set comes with two inflatable sling seats with drink holders, an inflatable game table and waterproof playing cards. The table and chairs can be connected with bungee ball ties if you want to make sure your game doesn't float away from you.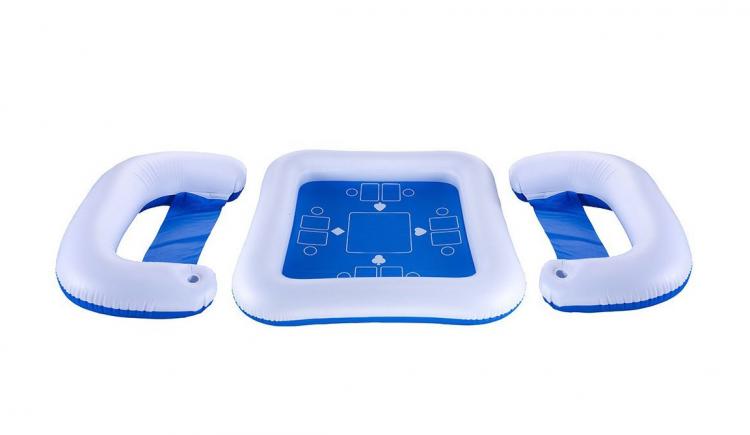 So get in the pool, have a seat and deal your friends in for a fun evening of cards in the pool. It doesn't get any more relaxing than that!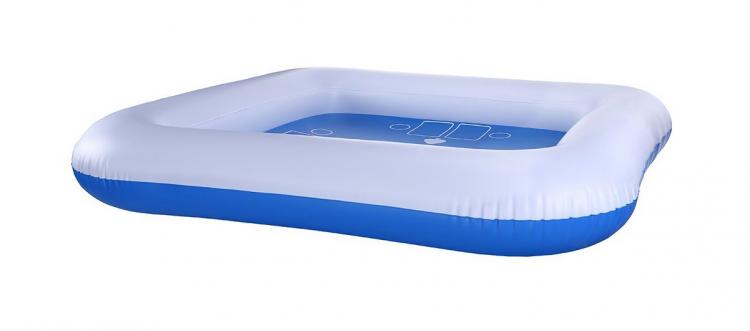 The card table for the pool set comes with 1 inflatable table along with 2 inflatable sling chairs!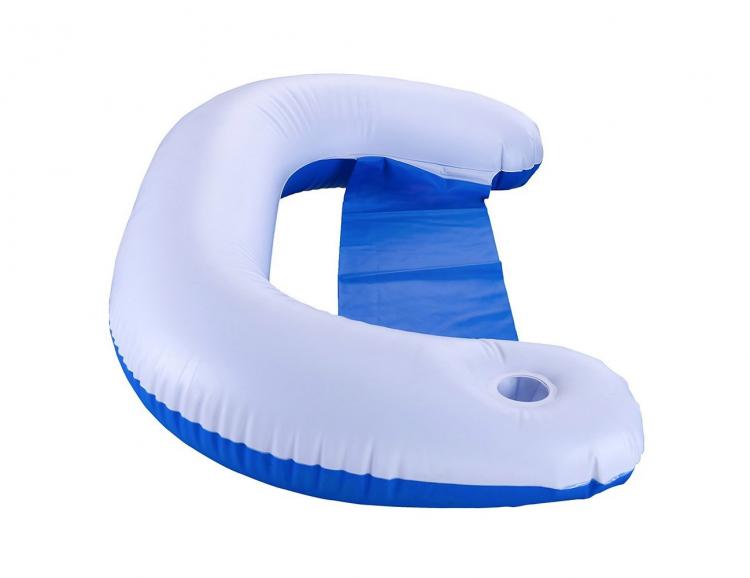 Recommended for kids aged 7 and up, the table and chairs are made from durable vinyl, and each chair even has its own cupholder!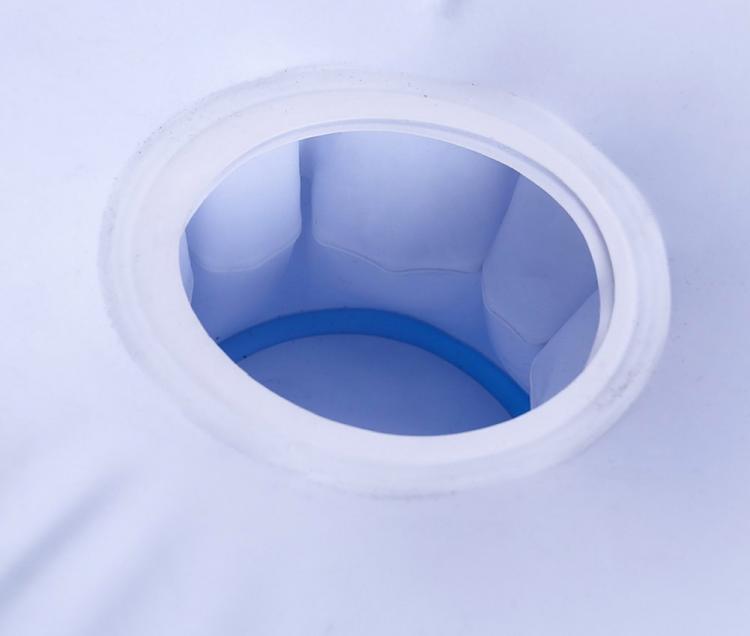 The inflatable card table for the pool comes with a set of waterproof playing cards, so you won't need to worry about getting those cards wet while playing some Texas Hold 'Em, Blackjack, War, or whatever card game you decide to play in the water!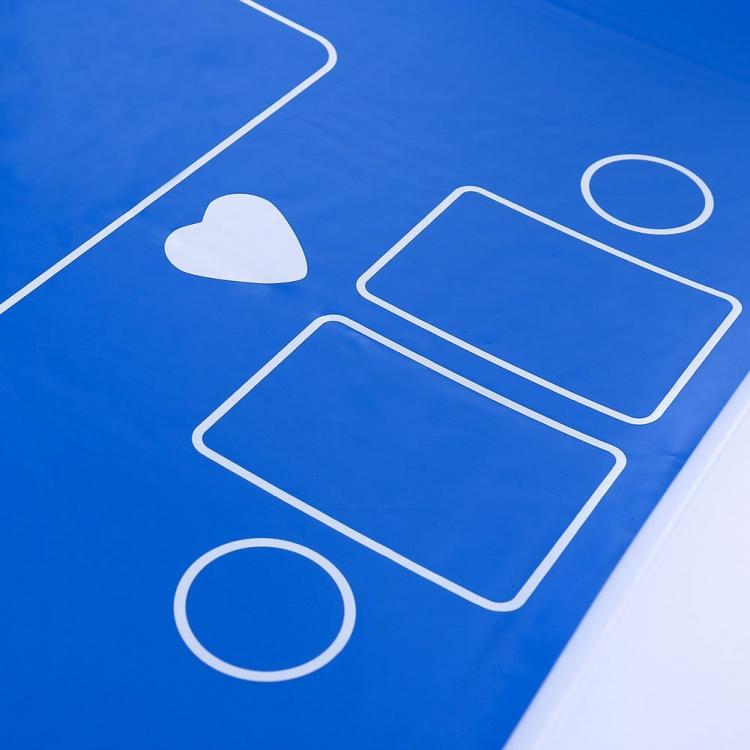 The interior game surface of the floating card table measures around 14 inches wide x 14 inches long!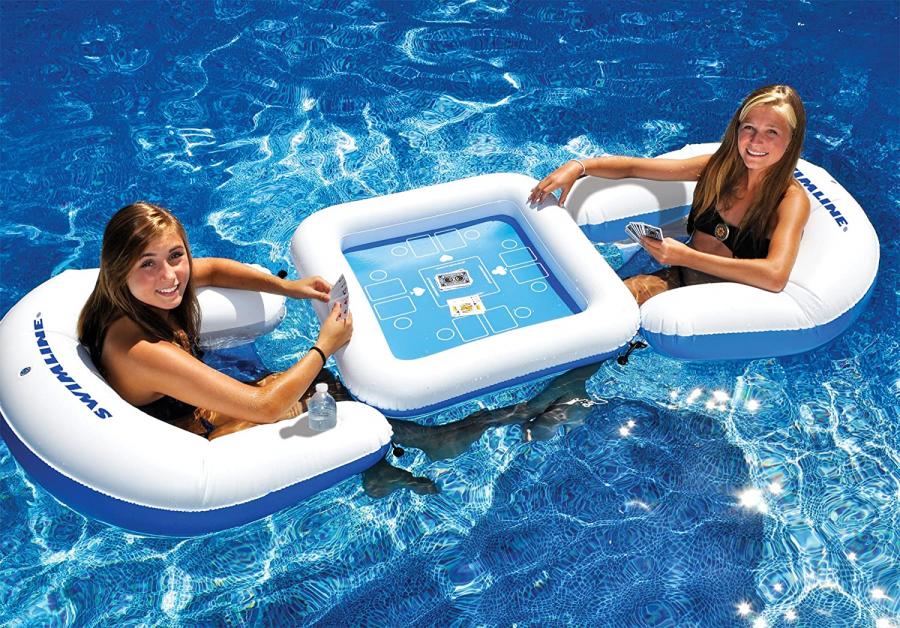 Not so much into cards or poker? You can also get a floating checker/chess board to place in the center of the floating card table do you can play floating chess or floating checkers while in the pool.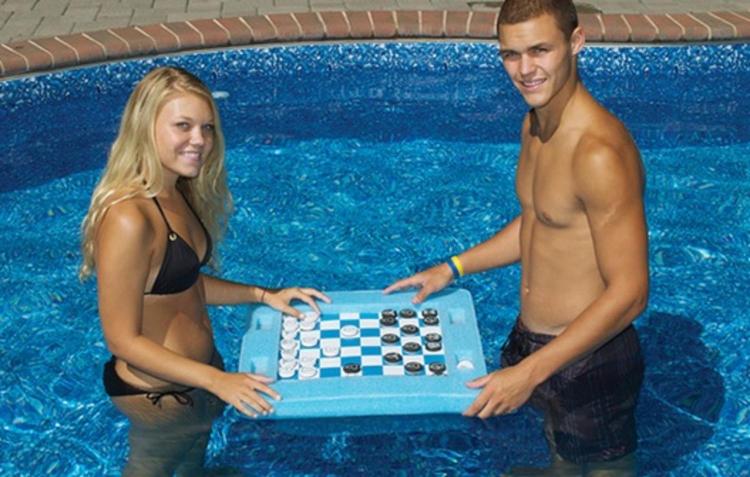 The game board insert fits perfectly right inside the floating card table, though it can also be used as a standalone game table.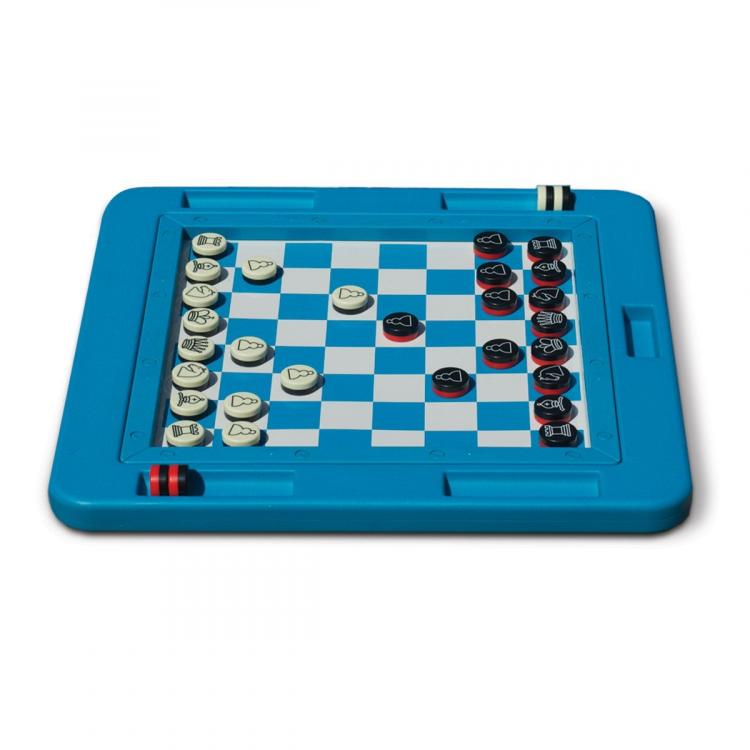 The game board uses magnets to keep all the pieces in place so they won't fly around when a rogue wave hits the table!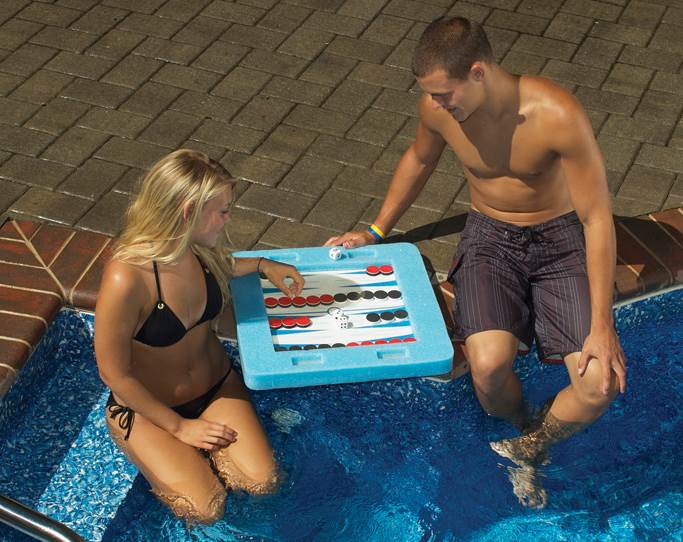 yes, the floating game board for the pool even has an option for backgammon!
The floating board game for the pool comes with pieces for both checkers and chess!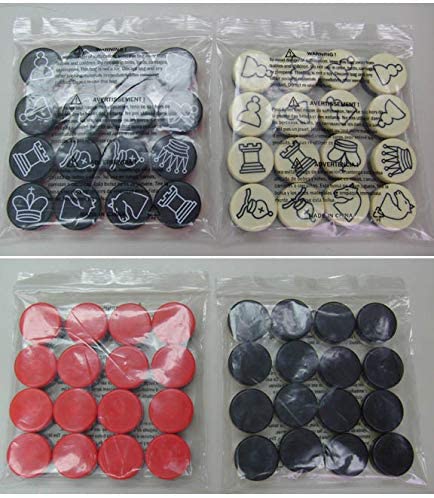 You can snag the floating card table and waterproof playing cards on Amazon for around 40 bucks!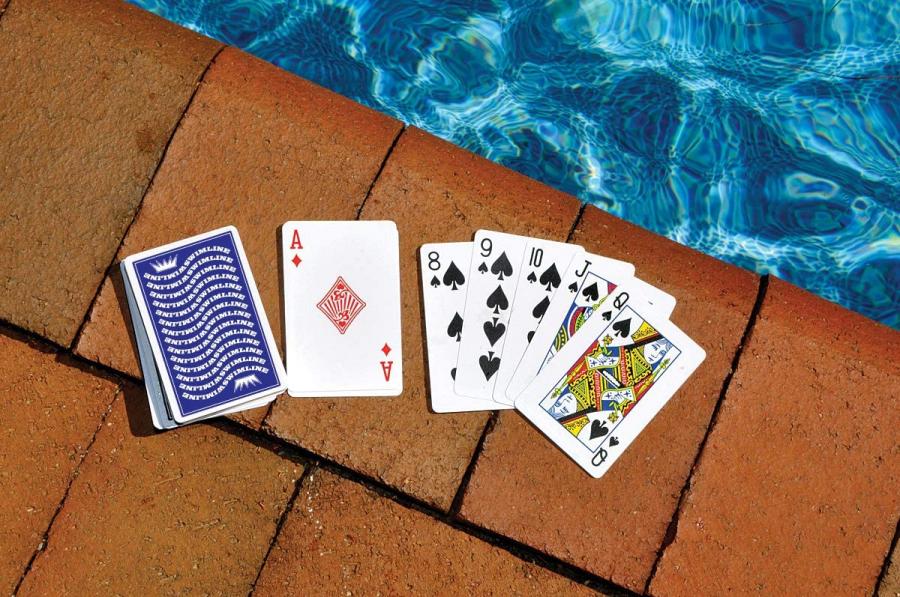 The floating game board table for the pool will run you an extra 50 bucks or so, which is also available on Amazon.